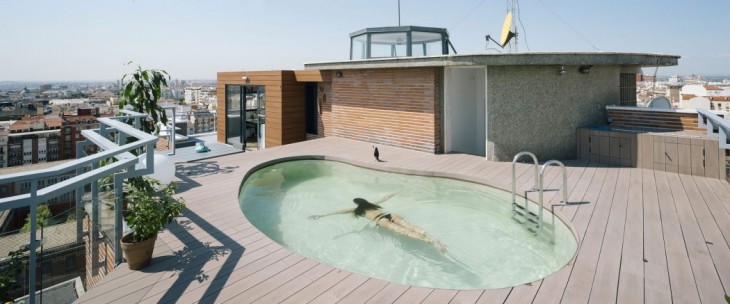 i! arquitectura designed this inspiring penthouse located in Madrid, Spain, in 2015. Take a look at the complete story below.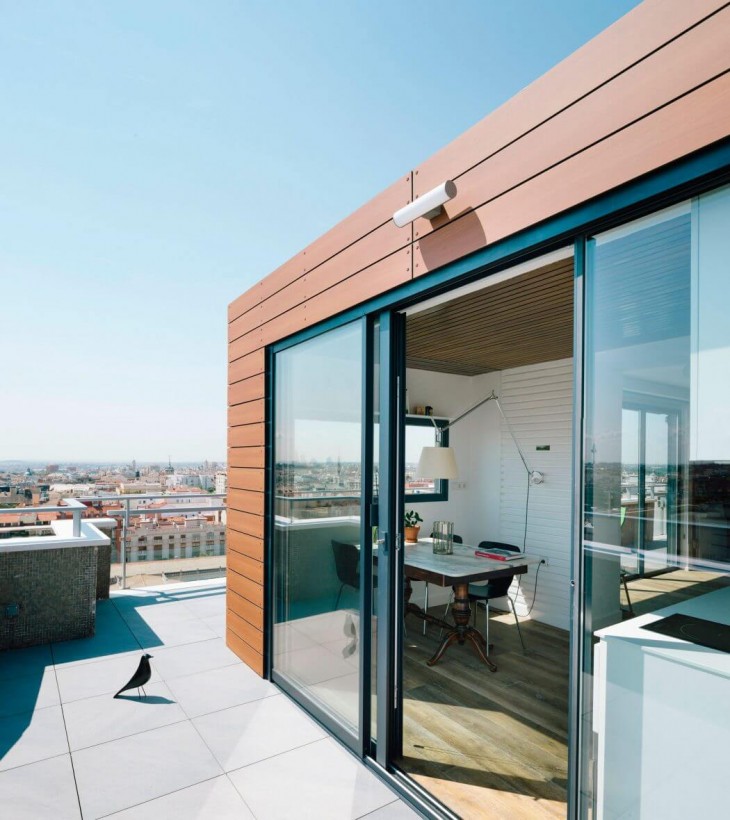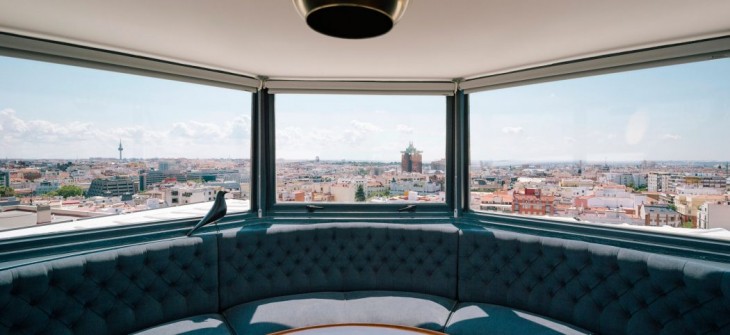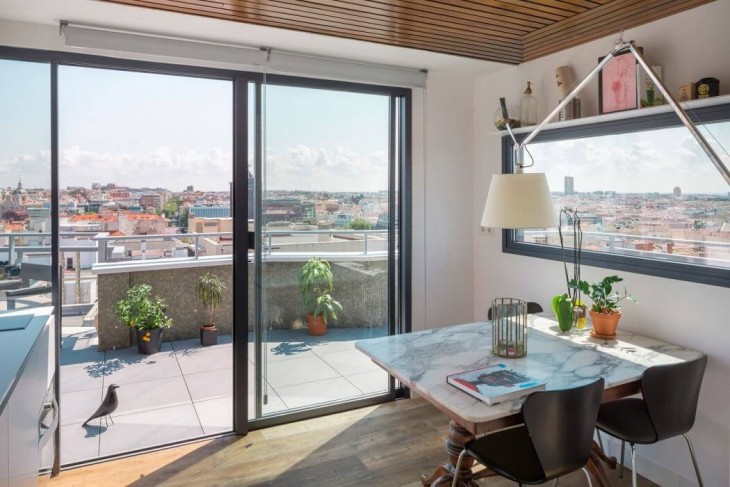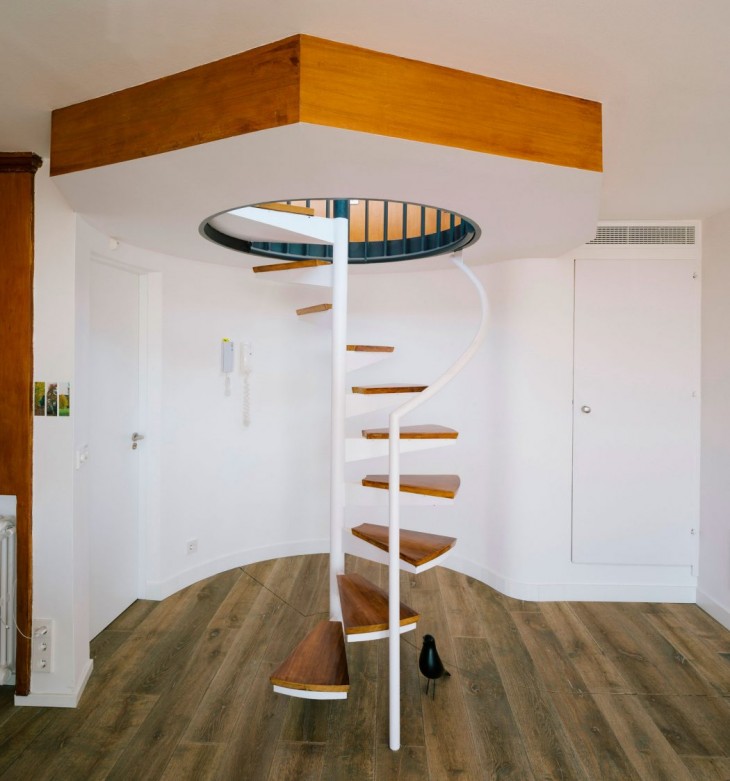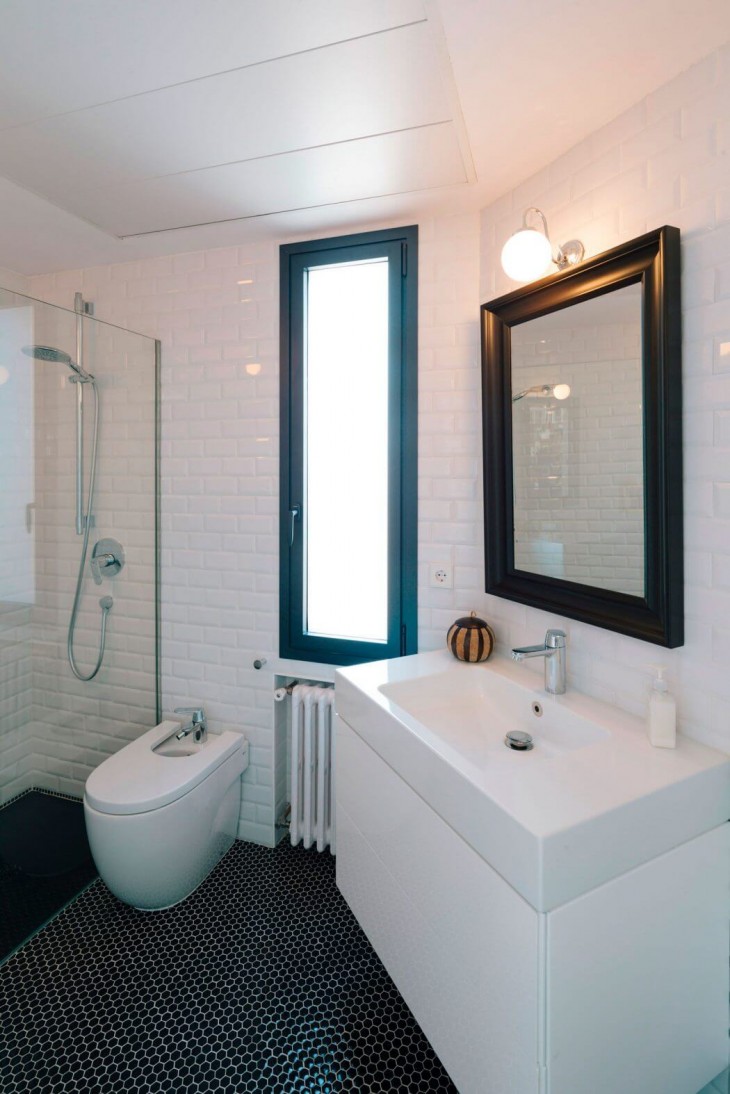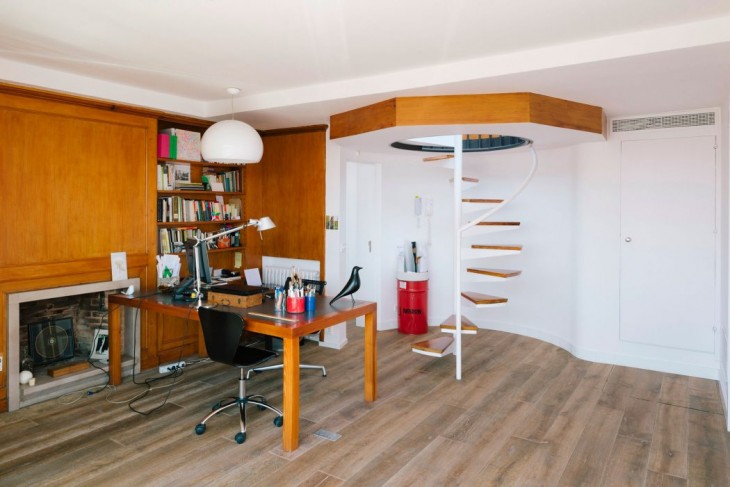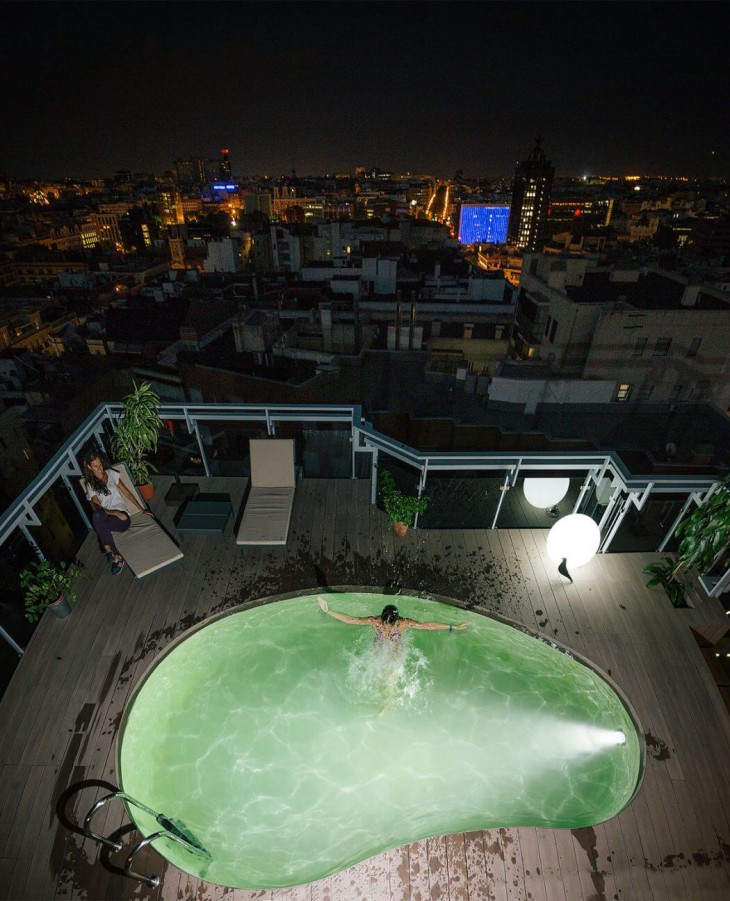 From the architects: The best of the countryside in the best part of the city. They say we cannot have it all and that we always desire what we don't have. But sometimes it happens, sometimes the bell rings and you encounter a rough diamond, the possibility of having the best of living in the countryside: a house with your own garden, swimming pool, dog and best views of nature but at the same time situated in a tower in the center of Madrid with the neighborhood, pharmacy and bar at your feet. And marvelous 360º views. Sometimes dreams come true…
This chalet in the Madrid district of Chamberí, is situated in a privileged floor number 12 of a 60´s tower. The access is through the garden that has two levels. The first one has a kidney shaped swimming pool made as they were made before, like the decadent American road motels. The house, that has 80 square meters built, also has two floors, like any proper chalet. The ground floor holds the whole house, a small house, but enough. A living room with a marble chimney and a wooden boiserie, as it couldn't be any other way, and direct exit to the garden, a kitchen with an exterior dining space, a spacious bedroom with a dressing room, a terrace and a bathroom, both with views of the mountains of Madrid, why not.
The second floor is reserved for the best part, spiral stairs that guide us to a small space that will instantaneously remind us of a boat, the heart of the house. A useless luxury, sublime, where the seriousness and conventional of a living place doesn't fit, built without any specific objective, it can be used for any reason, without any function, it just exists. A padded octagon with 360º windows to sit down, meditate, read, hold meetings, for nothing, to contemplate Madrid as if we were a fish eye, turning around ourselves…
Photography by Miguel de Guzman
Find more projects by i! arquitectura: iotegui.com