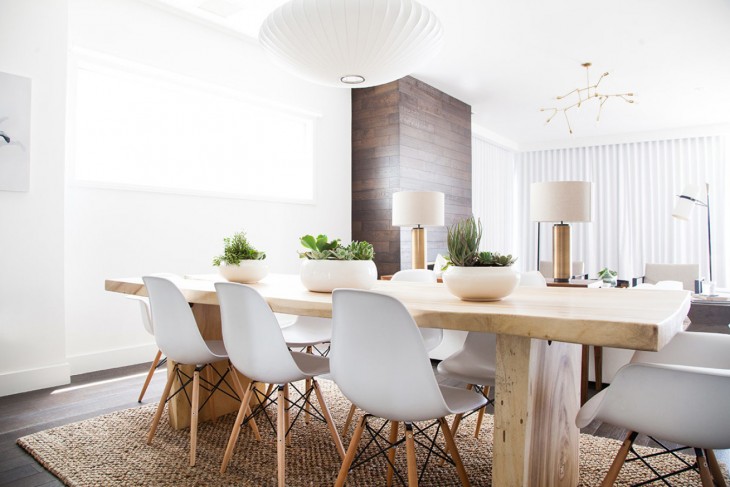 The dining room has always been a bit of a questionable room. Is it its own entity or is it a space used for seating that merges with the kitchen? The reality is that the dining room serves its owner based on their lifestyle, personality and taste, as well as space availability. People who live in houses often have a large dining room separate from the kitchen area, where small apartments generally don't enjoy that luxury due to packed furniture.
RELATED: Find More Inspiring Interior Design Ideas
Regardless, a dining area is a necessity, and whether it stands alone or not, it should be stylish, comfortable and in-accordance with the rest of the home's design.
Read more after the jump:
To create a dining experience that takes your guests' breath away, it's important to choose the key elements carefully – the dining table and dining chairs. Milan Direct is an amazing online furniture retailer that offers an extensive range of products of every kind, style and price. Their selection has something for every taste and preference, making your decision-making much easier if you have a style in mind. Here are a few options: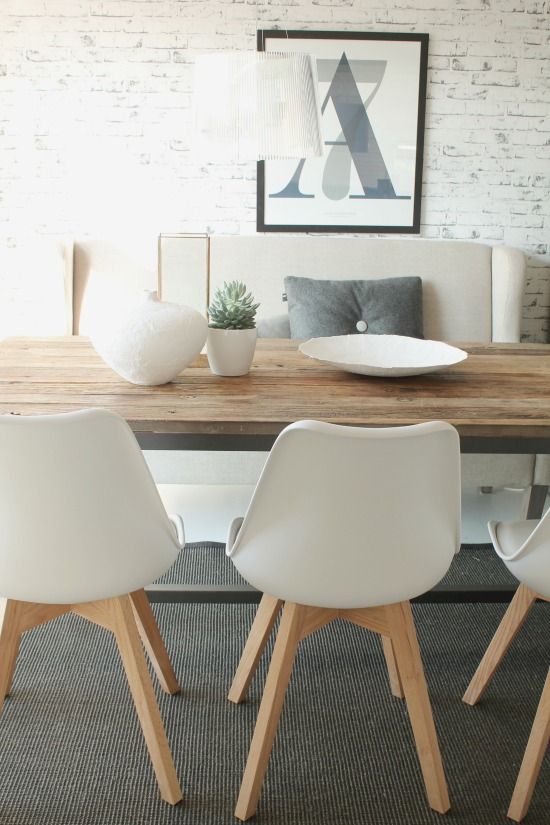 The simplicity of Scandinavian design

Scandinavians created a name for themselves in the interior design world with their simple yet extremely stylish furniture. Black and white colours dominate in their design and blend seamlessly with their beige wooden elements of birch, ash or oak. The overall look creates the type of sophistication that can always be added to with accent pieces of strong colour (pillows, blankets, fur carpets). That type of interior design can proudly and wonderfully stand entirely on its own. One idea for a Scandinavian styled dining room would be concentrating on dining chairs with classic sophistication, like the Stockholm Shell Dining chair by Milan Direct with a contoured seat made of polypropylene and legs made of ash.

The comfort of vintage style
The Haus Wegner Wishbone replica chair in beech is a very convenient vintage dining chair. It's made of beech, making it very lightweight and it comes in a very generous size which allows you to add a few more decorative elements like pillows or a furry chair blanket, like on the picture above. Now, the chair doesn't have standard armrests, but the half-moon curve on the top of the back support acts like a hug. You can easily slump in it after having a big meal. Another option is the Bella Cross Dining Chair by Milan Direct in natural colour. This chair is very popular and for good reason: it has rustic qualities, it's made of birch which is a perfect colour that can stand on its own but can also be repainted, and a rattan seat which also can stand on its own or be decorated with a seat cushion.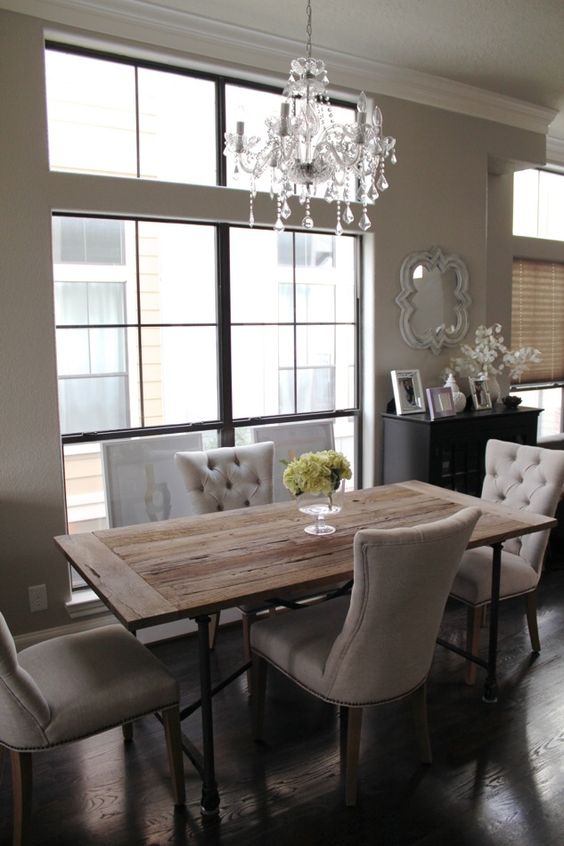 You can never go wrong with classic dining chairs

A house designed in a traditional, classic way would benefit largely from something like the Chester Dining Chair by Milan Direct in natural colour. Because this chair has both the seat and the back support upholstered with 100% linen material, the cosiness it provides is just addictive. This chair can complement a nice table made of high quality dark timber which will go perfectly with the wooden legs of the chair.

A stylish office lounge area

The type of chair that instantly catches the attention is the Eames Reproduction Chair by Milan Direct with wooden legs. This chair can easily fall under a Scandinavian interior design element, but with the metallic element connecting the wooden legs under the seat it can also easily pass as a modern style one.
And lets not limit the imagination only to the office lounge. The Eames replica is the perfect choice for a modern designed dining area as well. The Eames Chair can be found in many different colours so you could easily combine it with the rest of the furniture in your room. The colours are quite bold (red, screaming pink, black) and serve as a perfect element for breaking the ambiance of a monotonous room.
Regardless of your dining requirements, an extensive product palette like Milan Direct 's will give you the chance to choose by your specific taste. From classic to Scandinavian to rustic, their selection truly offers something for everyone. Browse their selection today, and pick the set of chairs that will make a difference in your dining room.