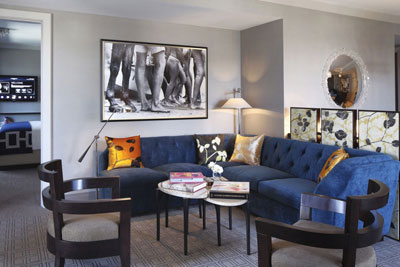 Project: The Cosmopolitan in Las Vegas
Location: Las Vegas, NV, USA
Designed by Rockwell Group
Completed: December 2010
Website: www.rockwellgroup.com
Rockwell Group has taken charge of The Cosmopolitan in Las Vegas hotel's interior design, custom furniture design and interactive technology design. The noted practice has shaped the design of 3000 rooms accompanying bars, restaurant's, spa's and of course the lobby. After the jump view more images and video of the interactive screen giving the one-of-a-kind look to the hotels main lobby.