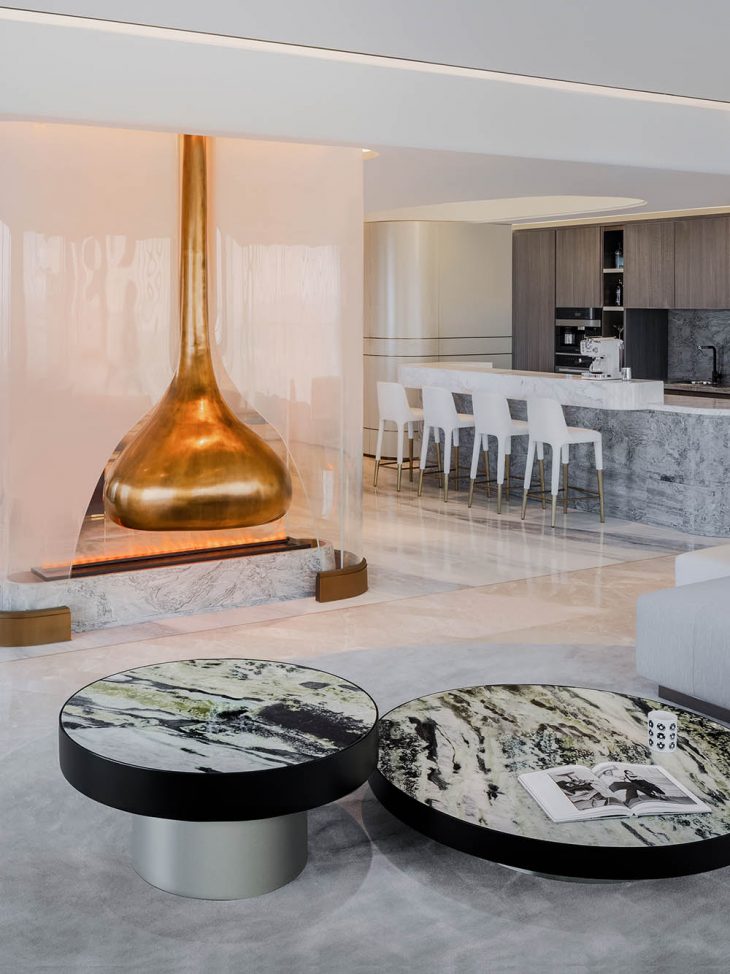 A fireplace is a natural focal point in any room, so you should make the most of the surrounding space when decorating. A fireplace wall is the perfect place for an accent wall. You can hang art around the fireplace and use the mantle to display family photos or knick knacks. Use these ideas to make your fireplace
Paint in an Accent Color
Painting your fireplace wall in a bold color, bright or dark, is a great way to draw attention to it. You can paint the entire wall and the fireplace itself in the same color for a dramatic effect, or you can paint the wall and fireplace different colors – one neutral and one bolder. You could make your fireplace two-tone, painting the body one color and the mantle a different color – or using paint on the body of the fireplace and wood stain on the mantle shelf. You could even try doing a German smear on your fireplace brickwork to add a rustic, farmhouse patina.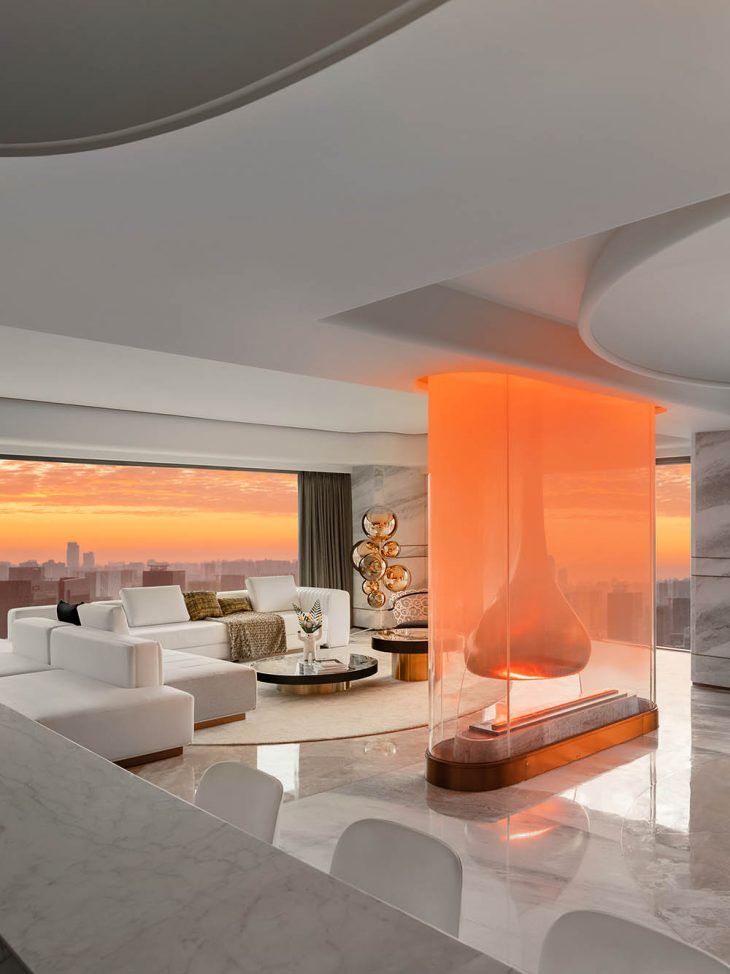 Update Your Mantle
If you want to update the look of your fireplace, you can always change the mantel shelf. Go with something wider or deeper than your existing mantle shelf. Repurpose a log or a reclaimed beam or hit your local architectural salvage to find a vintage mantle. Don't want a mantle? Add some floating shelves to the wall above your fireplace instead, where you can display photos and works of art.
Style Your Shelf
What's the point of having a mantle or shelves over your fireplace if you're not going to use them to display your family photos, keepsakes, potted plants, and favorite candles? Propping a giant accent mirror on the mantle shelf can create a feeling of space in the room and reflect light from candles and fixtures, making the room seem brighter. Blow up a favorite family photo and put it on the mantle, or prop some smaller framed copies of special moments. Decorate your mantle with seasonal decorations – colorful eggs for spring time, evergreen garlands and pine cones for winter, flower arrangements for summer and mini squashes for fall.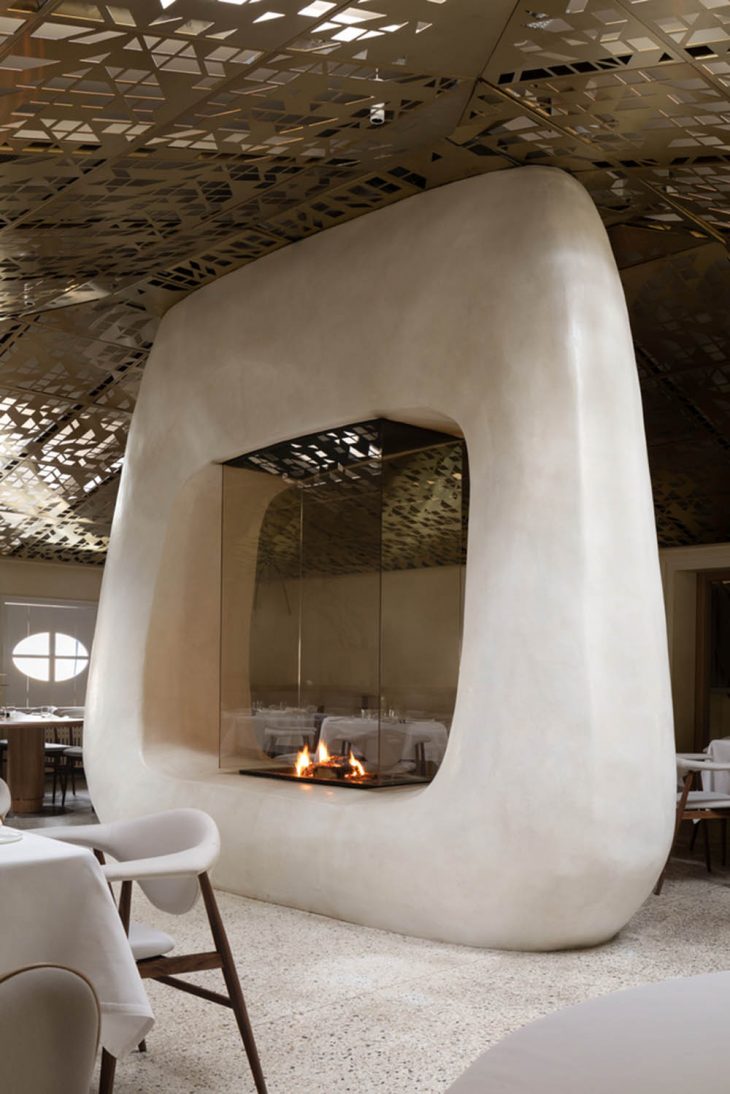 Fill the Firebox
Just because your fireplace doesn't work anymore doesn't mean it can't be a source of cosy, flickering light. You can get your fireplace repaired, fill a non-working fireplace with an electric fireplace insert, or recreate the feeling of a gently flickering fire by filling the firebox with a cluster of tall and short candles.
Of course, you have a ton of other options when it comes to integrating your non-working fireplace into the room in a way that's attractive and functional. You can use your firebox as a place to store baskets of throw pillows and blankets. You can stack decorative logs in the firebox – you can even paint the individual logs different bright colors to create visual interest. You can buy a fireplace grate and lay a fire that will never be lit (although this might be asking for trouble, depending on who comes to your house). You can cover the fireplace with a fireplace screen or make a curtain to cover it. You can store books in it or even make it over into a spot for your pets to rest.
Add Some Texture to the Wall Behind Your Fireplace
Adding some texture to the wall behind your fireplace draws the eye. It's trendy right now to add wood panels to the wall behind a fireplace. You can hang some shiplap or reclaimed wood on the wall behind your fireplace, or you can use peel-and-stick wood-look wall tiles instead.
You could hang wallpaper on the wall behind your fireplace to really make your fireplace the focal point of your home. Choose a wallpaper with colors that appear in your furniture, artwork, or other décor. Don't be afraid to be bold in your choices of wallpaper colors and patterns.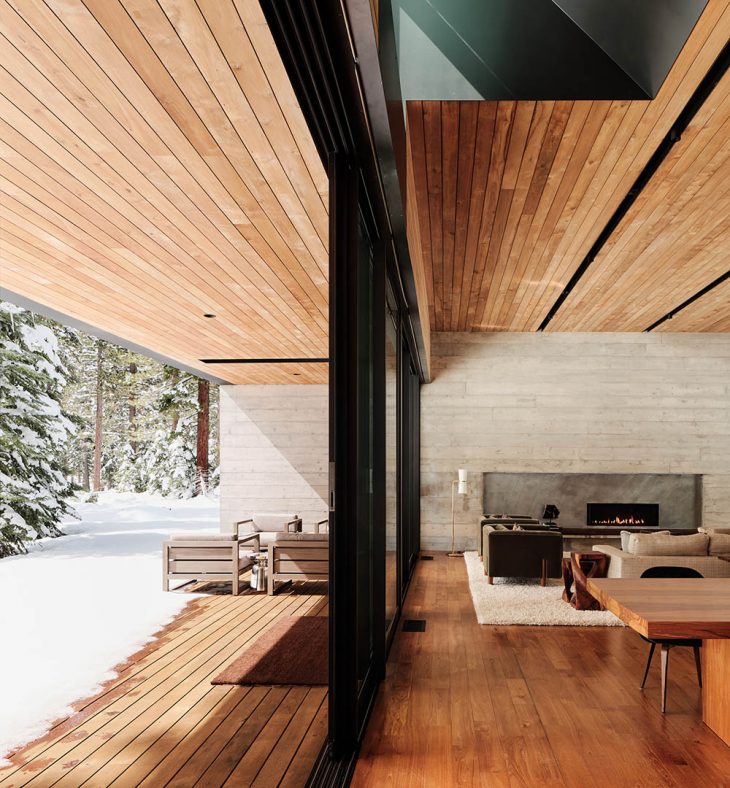 Though it's a bit more complex than painting or even hanging wallpaper, you can completely change the look of a fireplace by re-tiling or adding a new stone façade. Carry the tile- or stonework on up the wall to create a more unified look. Use contrasting grout with your tiles to add visual interest to the tilework.
If you have a fireplace, you have a built-in focal point in that room. Take advantage of it and decorate the wall around your fireplace to draw attention to the fixture. Even if your fireplace doesn't work anymore, you can make it into a beautiful centrepiece for your room.