There still a few months left until we hit 2019 and so why not start giving your home a makeover so you are ready to take on 2019 with a new and fresh start. 2018 has brought us a tonne of awesome design trends that are sure to carry on into the new year.
To find out more about the biggest and most popular interior design trends of 2018, make sure you carry on reading.
Read more after the jump:

Opt for Bold Colours
When decorating our home, if we're being really honest, we can tend to opt for the risk-free options and just stick to the neutral, standard colour palette. However, in 2018 we're throwing the neutral colour palette out and introducing lots of bright and bold colours! Gorgeous greens, bright blues and strong reds are particularly on trend this year and this should give you the push that you need to opt for colours and patterns outside of your usual comfort zone. When incorporating bold colours into your interior design, we would recommend that you opt for a statement furniture piece or use these colours when choosing accessories for your home. This could be for your throw pillows, rugs and blankets as this will help to make your interior feel on trend but without having to make a massive commitment. Curtains are also a good option if you are looking to add some bold colours to your room and you can find bespoke luxury curtains and ready made curtains at curtains.com.
Add Some Vintage Accessories
If there is one thing that you don't want to be boring, it is the design of your home. Vintage accessories are the perfect thing to incorporate into your home as it adds that little bit of something extra special to your interior and it can become a focal point in your home. Take a look at the different eras of design, see which one you connect the most too and then use these types of accessories as your inspiration.
Mixing Metals
When you are overhauling a room, one of the main interior design no no's that you hear is to stick with one metal material and not to mix colours. However, 2018 is breaking this rule and is actually encouraging you to mix metals within your home! This could be as part of your furniture, fixtures, or accessories. Some of the most popular metals to mix include bronze, copper and brass and they can all work together to bring some extra dimension to your space. We would recommend that you choose one dominant metal to include in the room, and then add some accessories as accents. It is also important that you match the finishes on the different metals as this will help you to pull each of them together visually.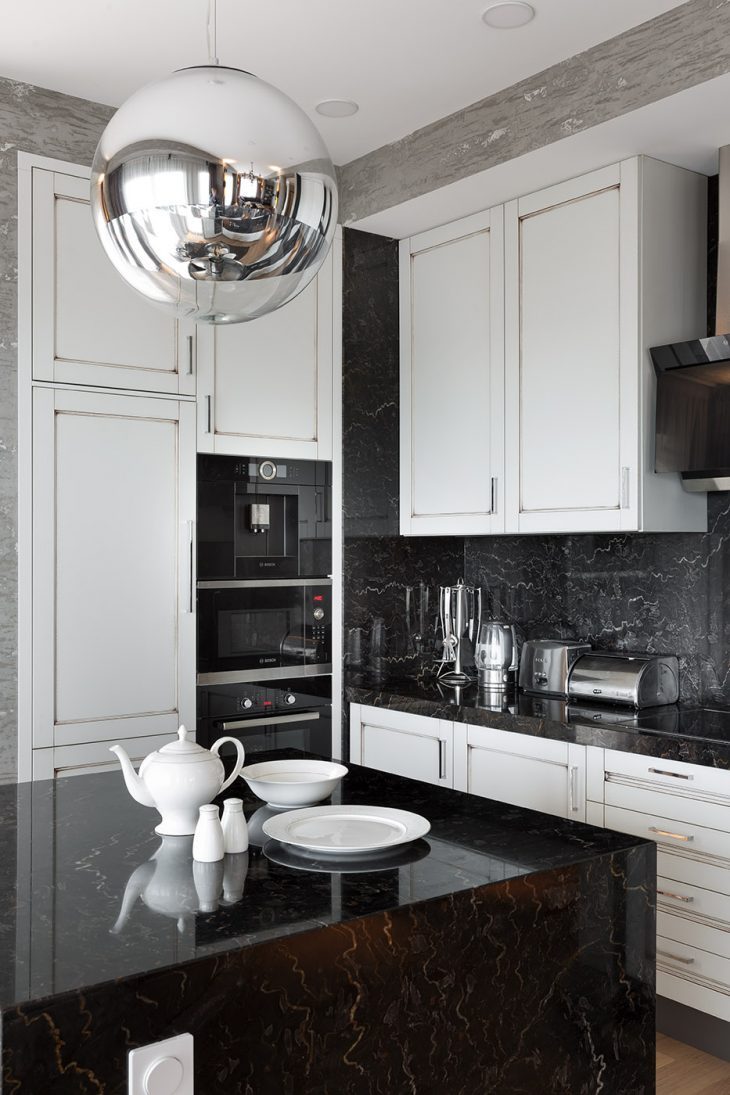 Wide Plank Wood Flooring
Wooden flooring is by far the most popular type of flooring, however, the type of wooden flooring that is most on trend tends to change. For 2018, many people are opting for wider plank floors as many homes are now switching out the conventional widths for more expansive planks. This type of wooden flooring provides a more rustic aesthetic to your home and they can instantly make a room feel more historic while adding a sense of charm compared to the mass engineered wooden floors. This adds some visual interest to the room, even though they are still a neutral colour.
Make Your Interior Design Feel More Inspirational
A big trend for 2018 that we haven't seen much of before is creating interior design that is based on how people want to feel while they are in that space. More and more people don't want a space that is solely designed to impress others or that looks like a generic home that could be taken straight out of the pages of an interior magazine. Just some of the aspirational interior design ideas that you could incorporate include energized, relaxed, professional or intimate. These spaces can help to make us feel the way that we want our lives to be. There are far more design freedoms allowed with this type of interior design. Instead of relying on pre-determined conventions or sets of rules for one particular type of aesthetic. You can create a unique and one of a kind space that reflects who you are and what you want to accomplish.
Every year, we see new and cool interior design updates but the above are trends that we are sure to see continuing on into the new year. Try and incorporate some of these cool trends into your home to give it a much needed spruce.
Images by Ivan Sorokin – Apartment in Malaya Okhta by Sergey Klochkov