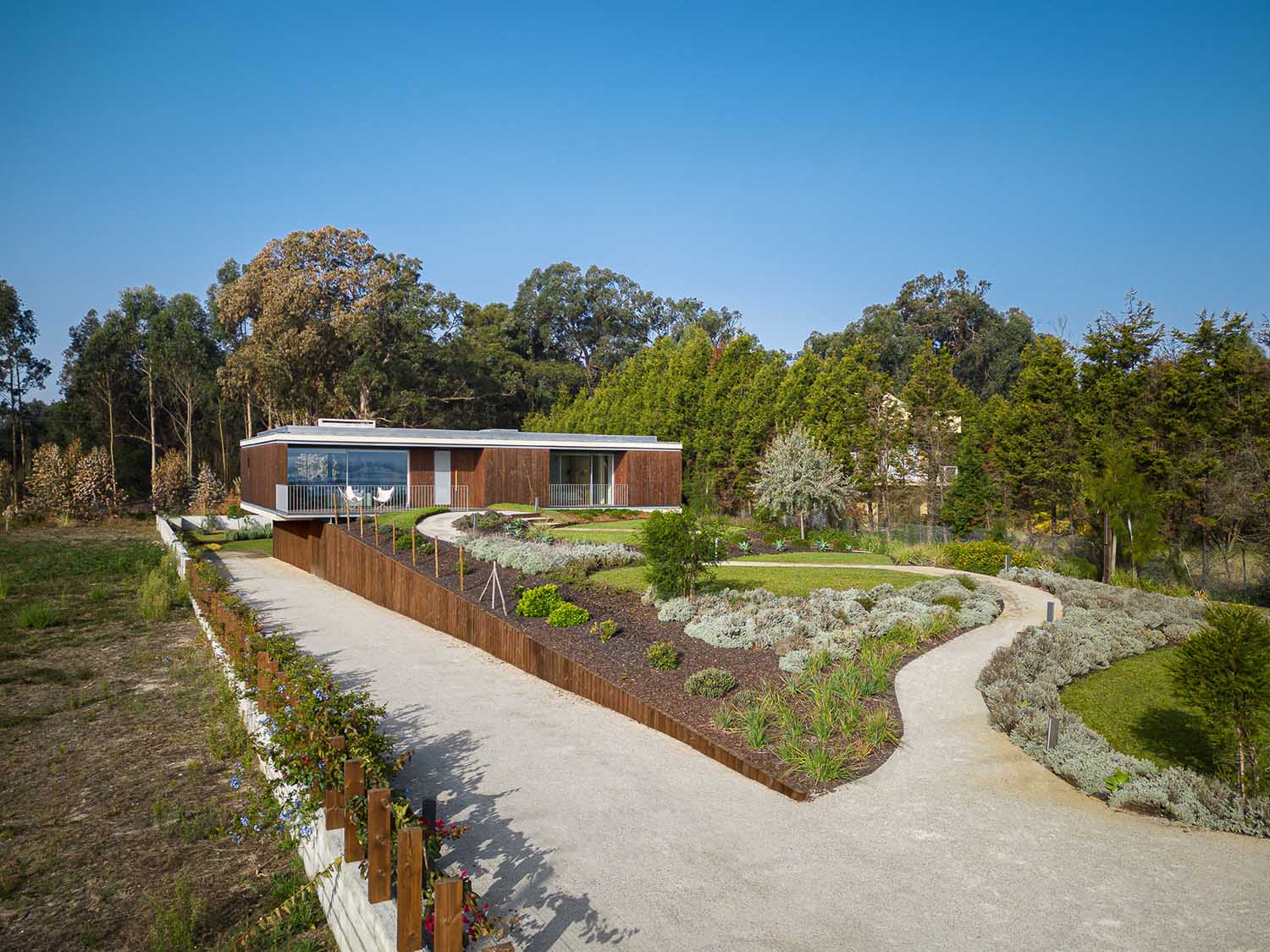 The house in Torreira, Aveiro, designed by NU.MA architects, is a stunning holiday residence that takes advantage of its scenic surroundings, including views of the Aveiro estuary and the forest. The main goal of the project was to create a unique space to store all the client's nautical equipment while maintaining visual permeability for the main house.
To achieve this, the architects decided to construct a two-story building. The site's accentuated topology in relation to the street led them to design the house to blend seamlessly with the terrain, making it appear like a unique piece over the landscape. This design choice also facilitated easy access to the house, with the possibility to enter on a base level and reach the basement via a gently sloping ramp.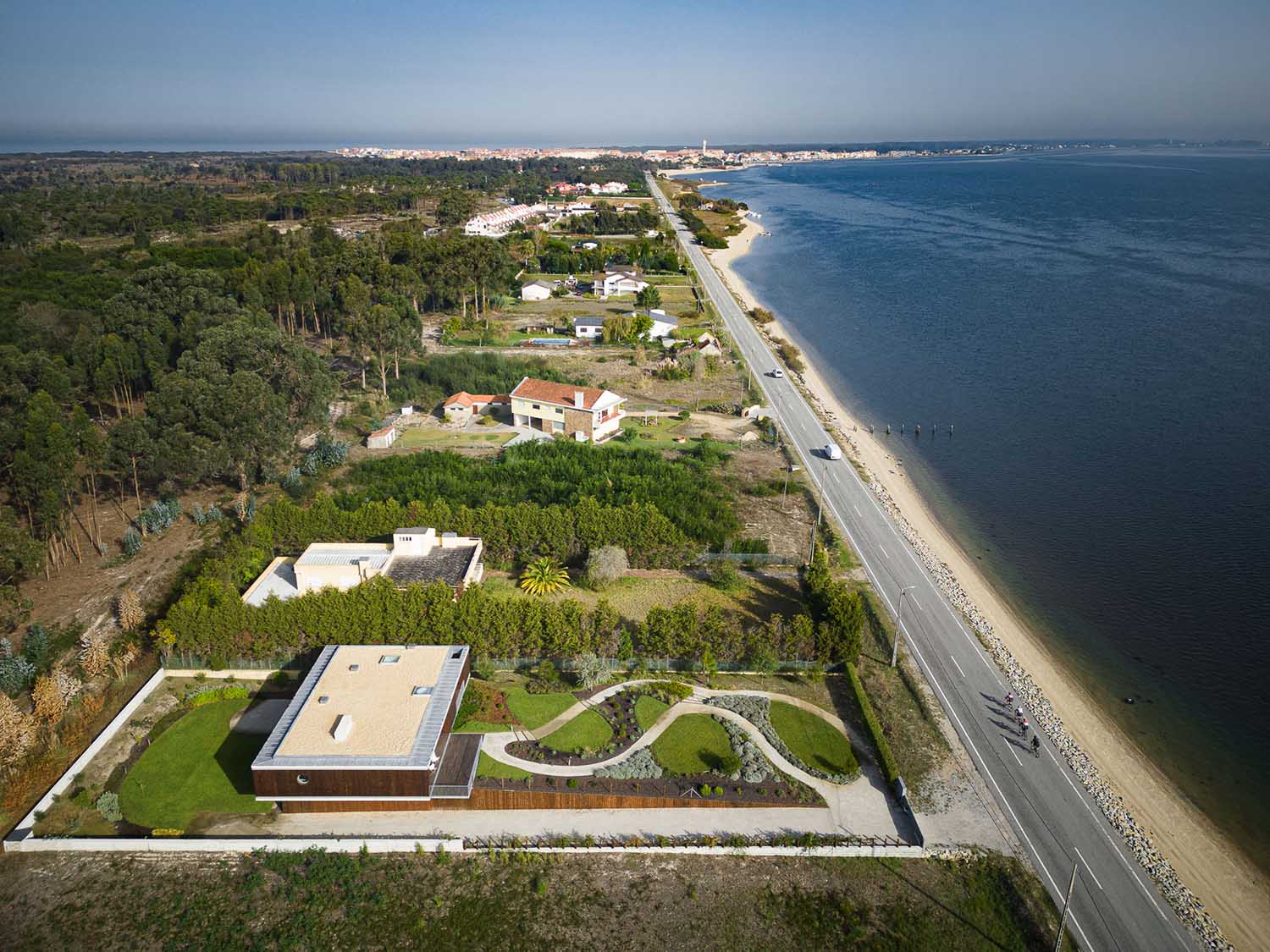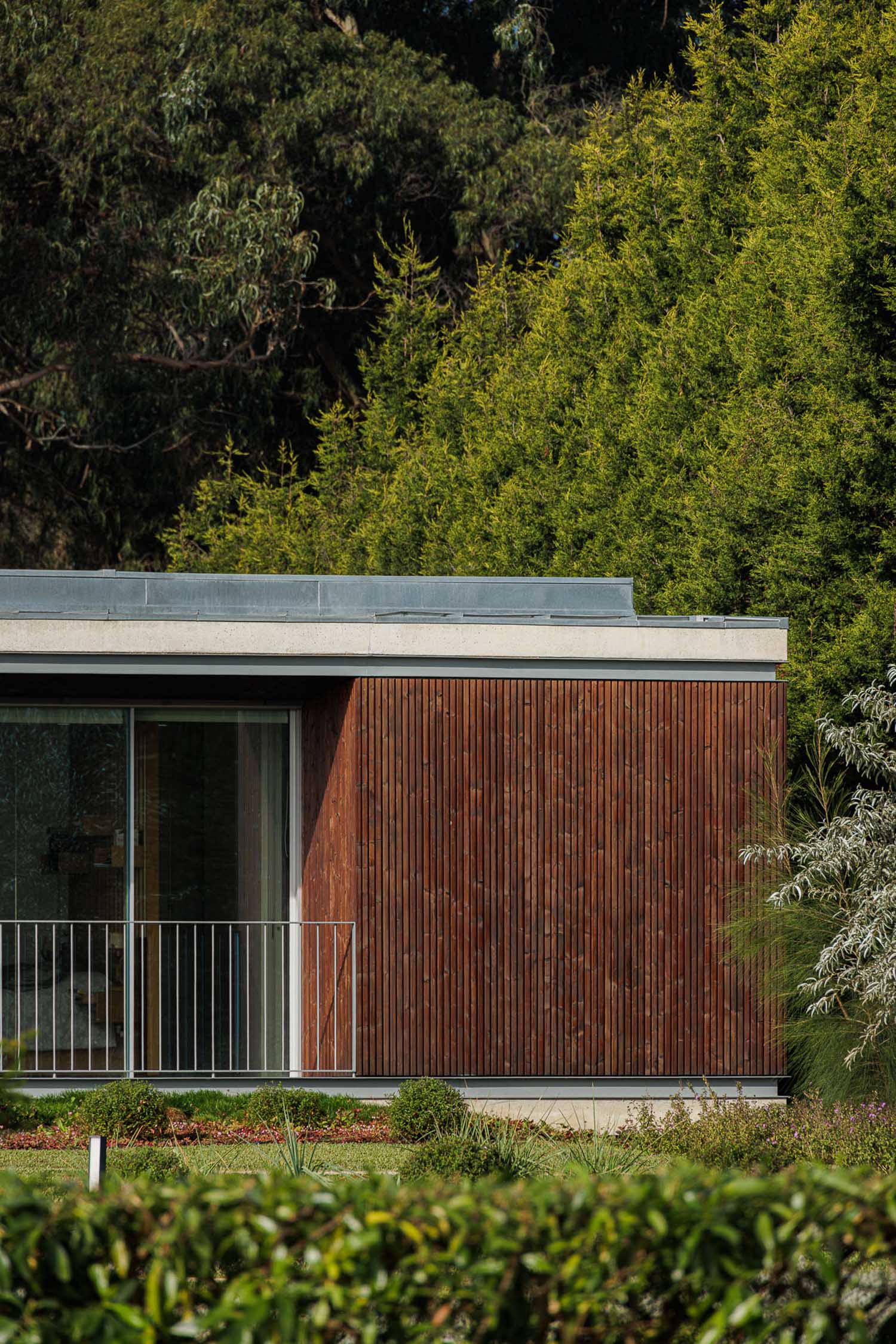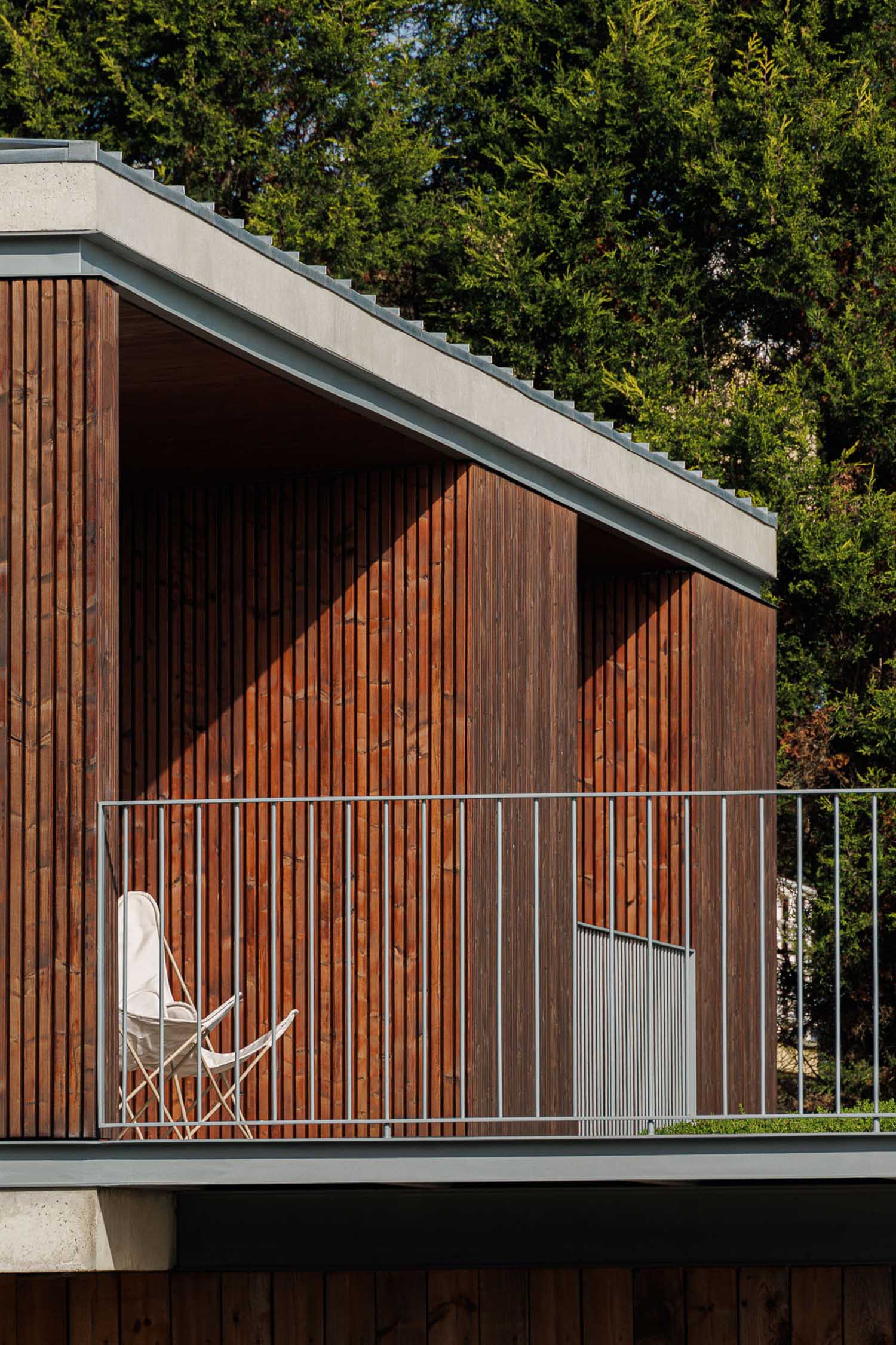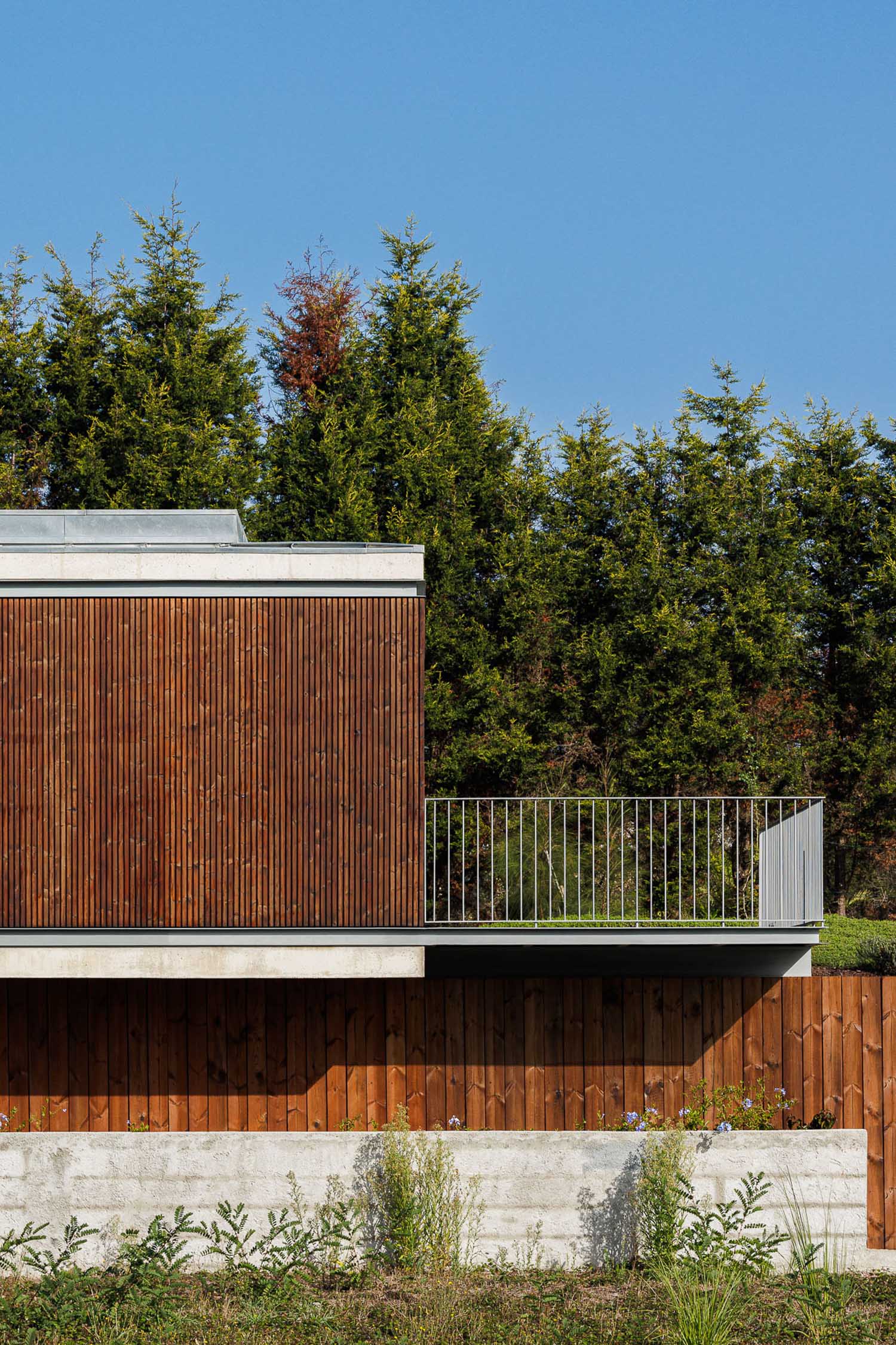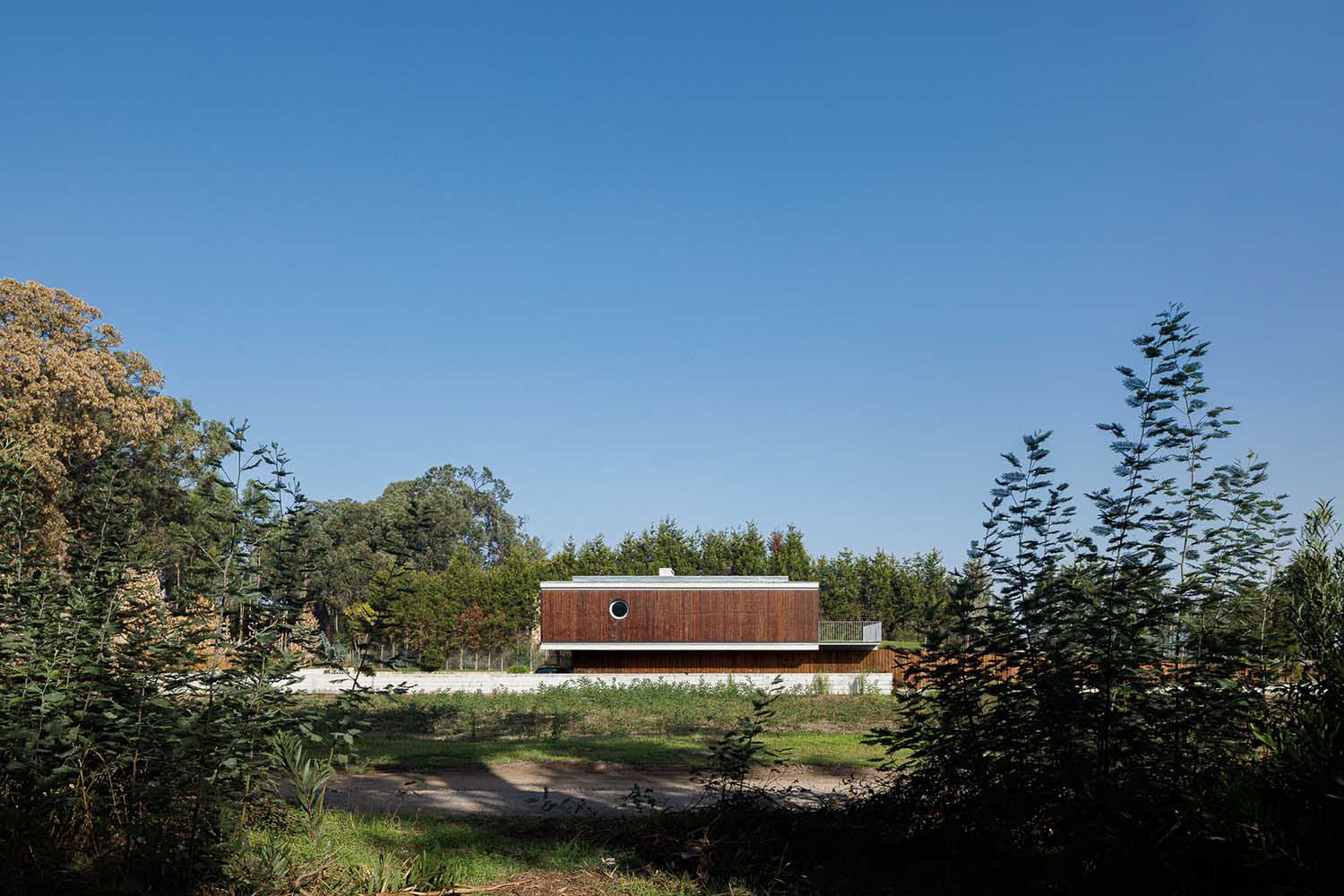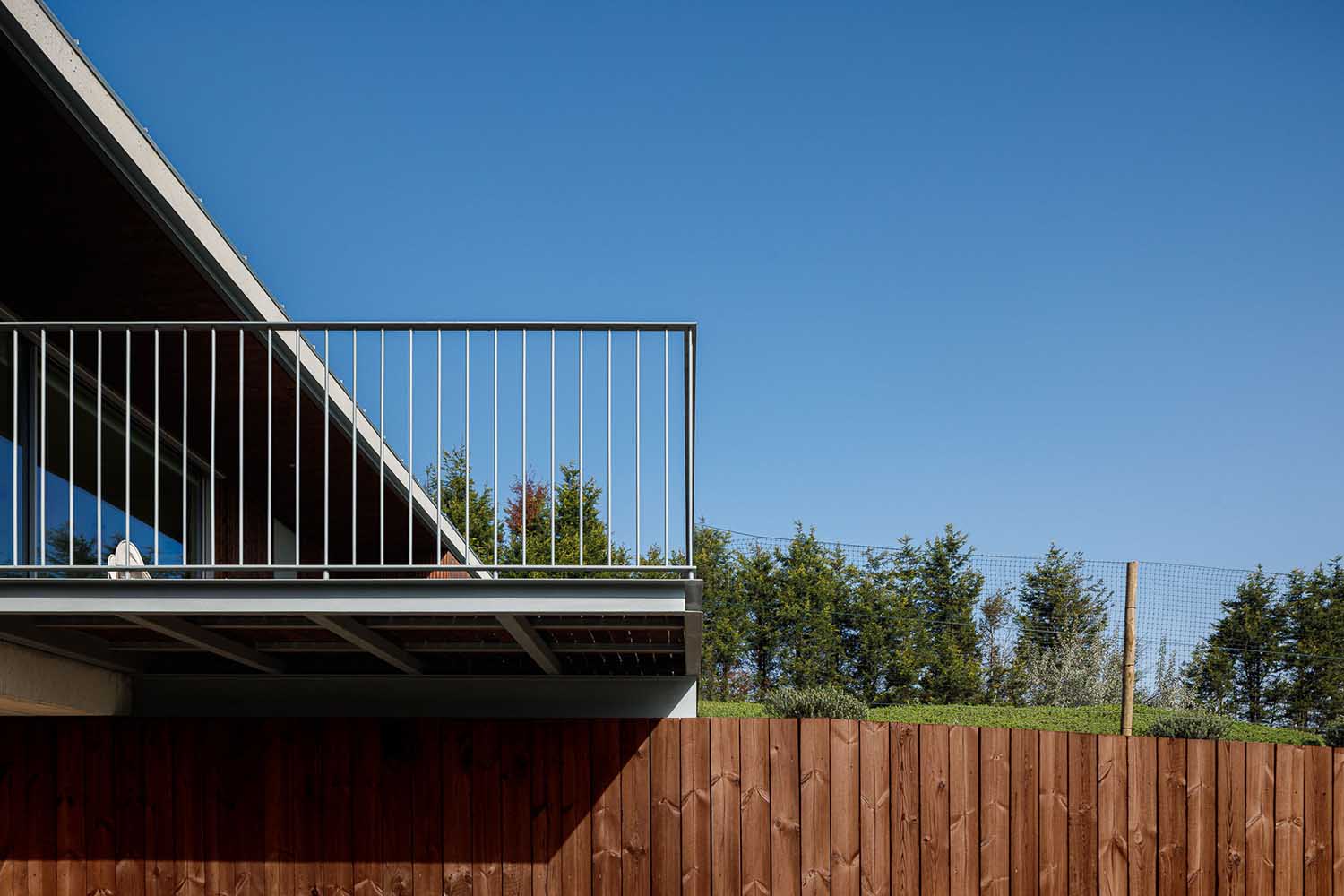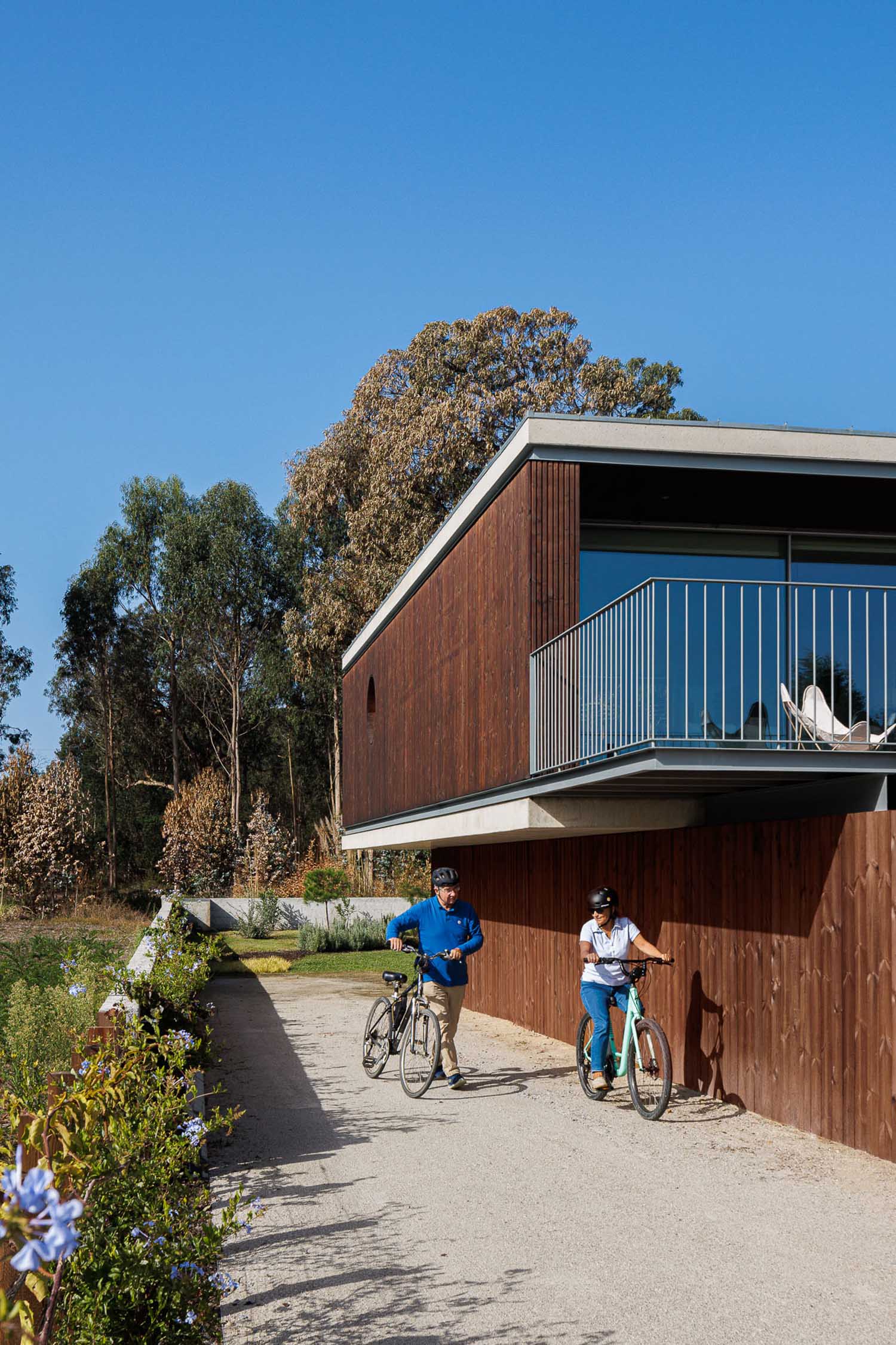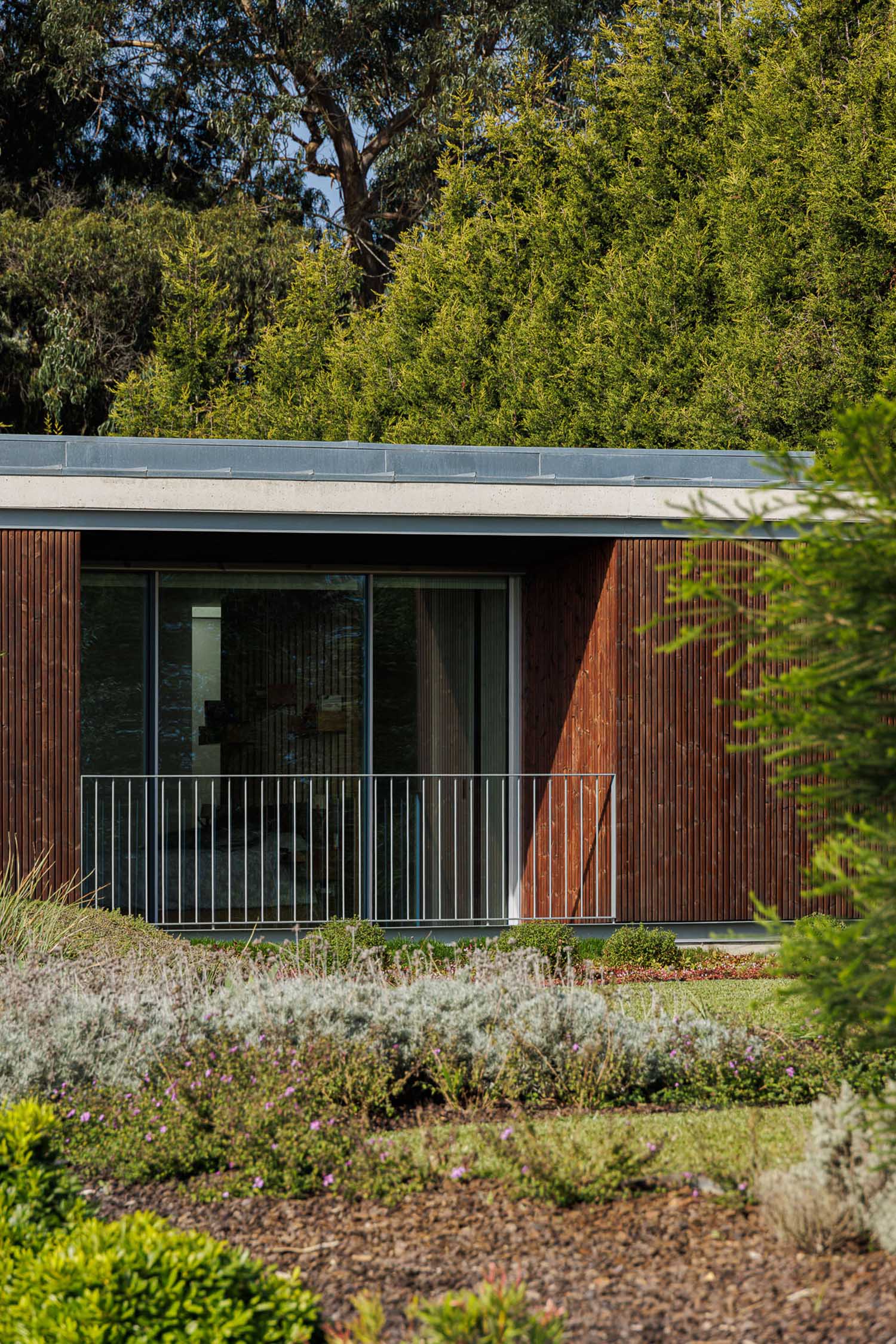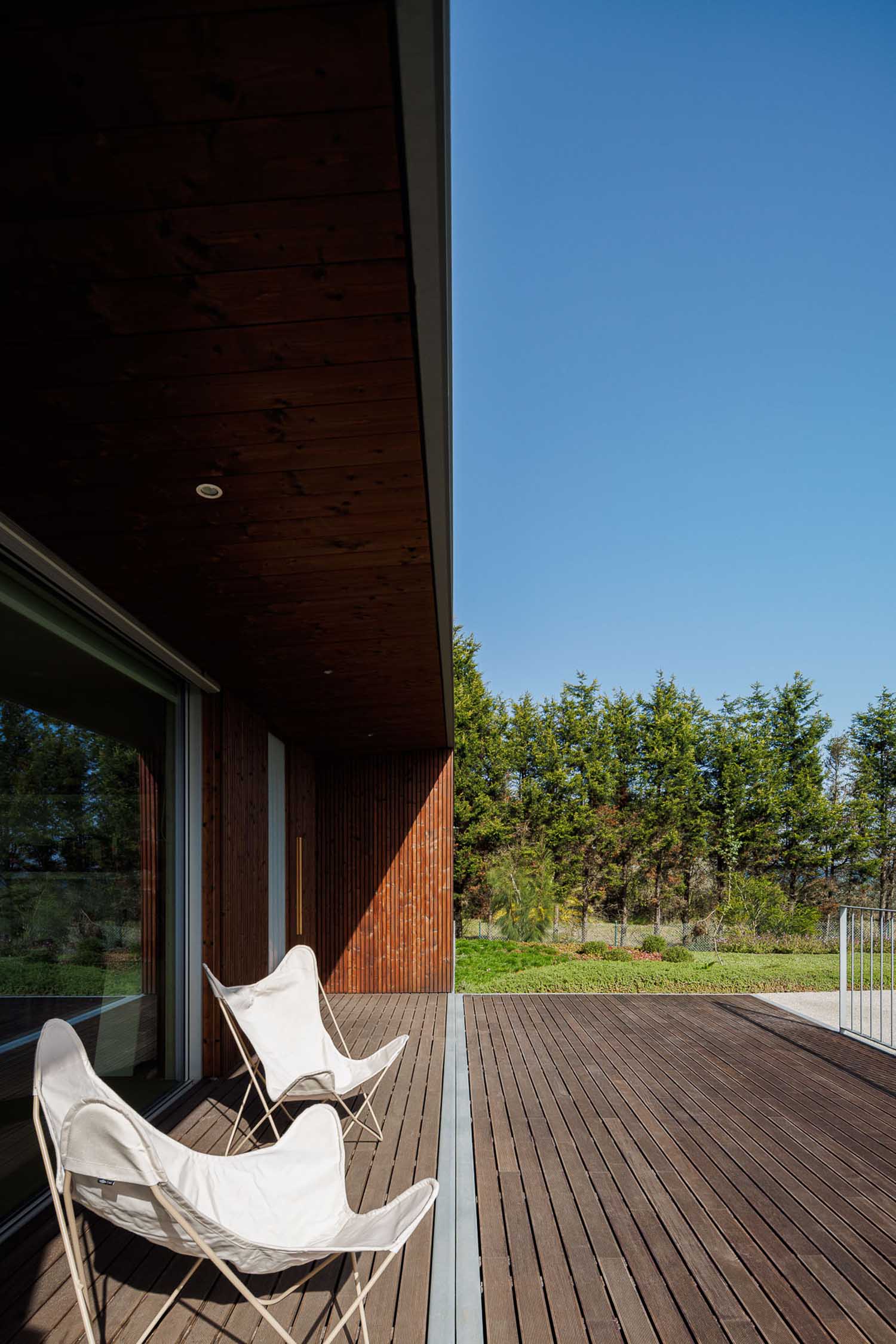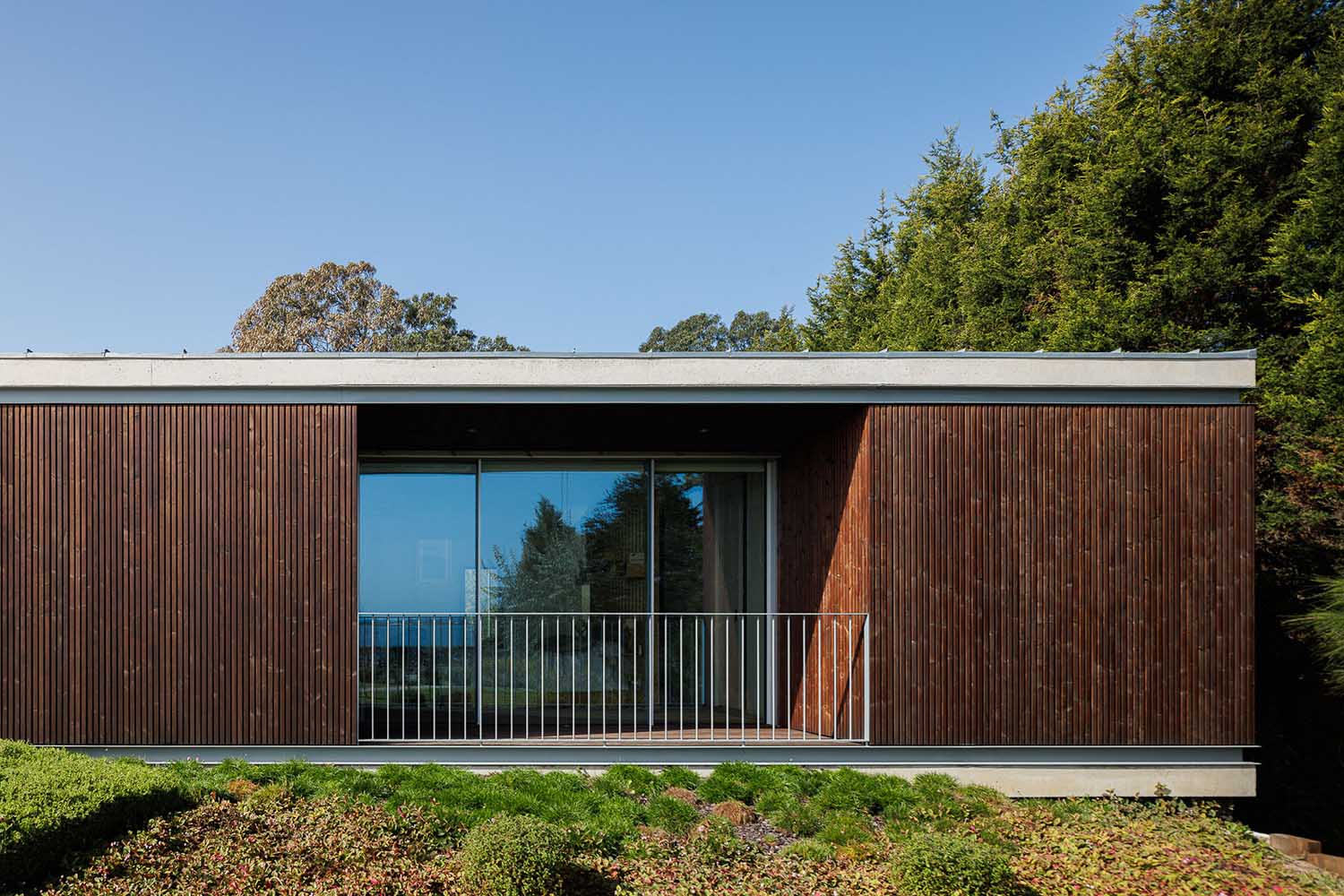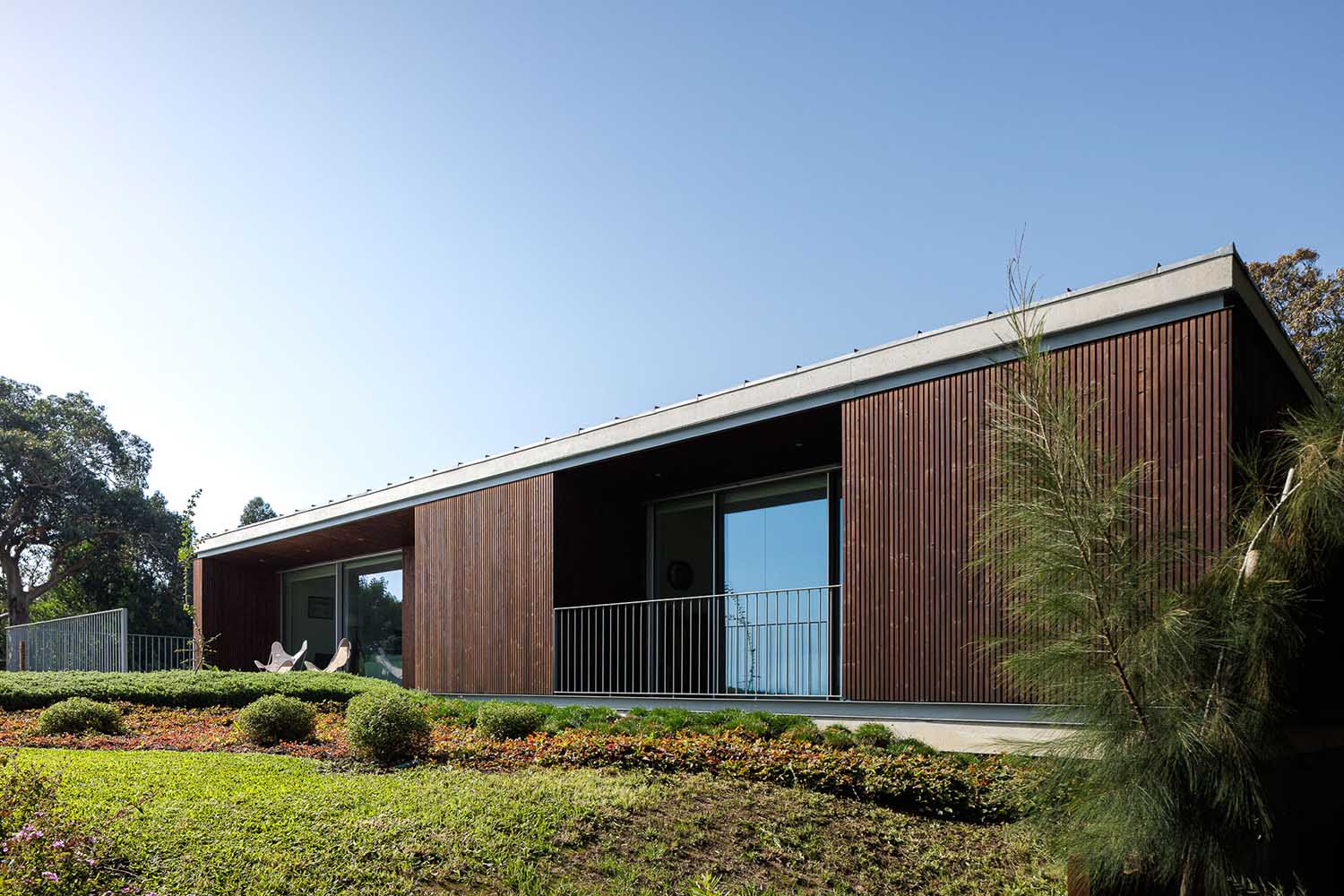 The spatial distribution was carefully planned to ensure functional separation between the floors. The ground floor houses the main area, which includes the social spaces such as the living room, dining room, kitchen, and social sanitary facilities. On the -1 floor, there is the technical/storage area for all the nautical equipment and additional private areas like the bedrooms and supporting sanitary facilities.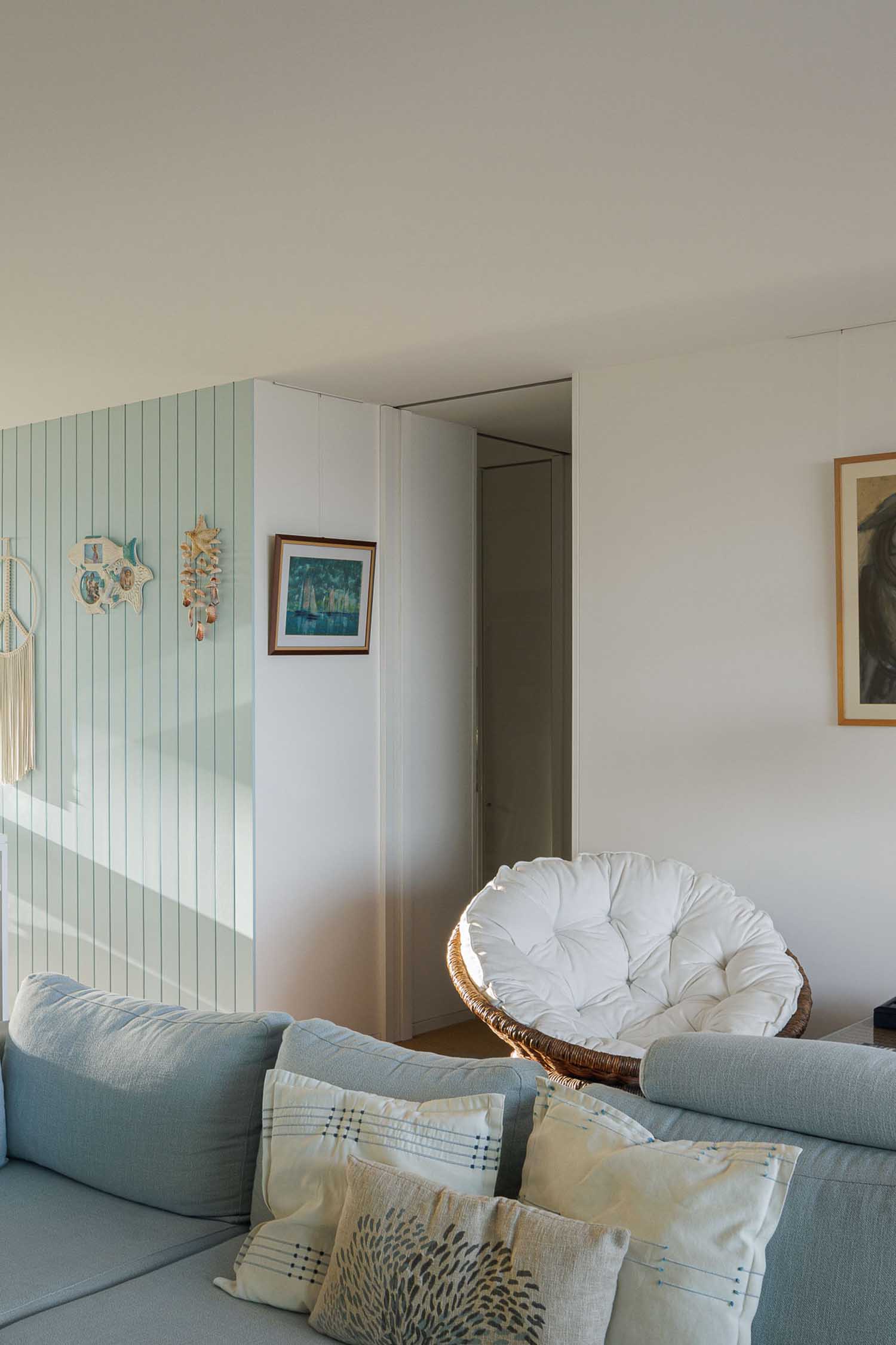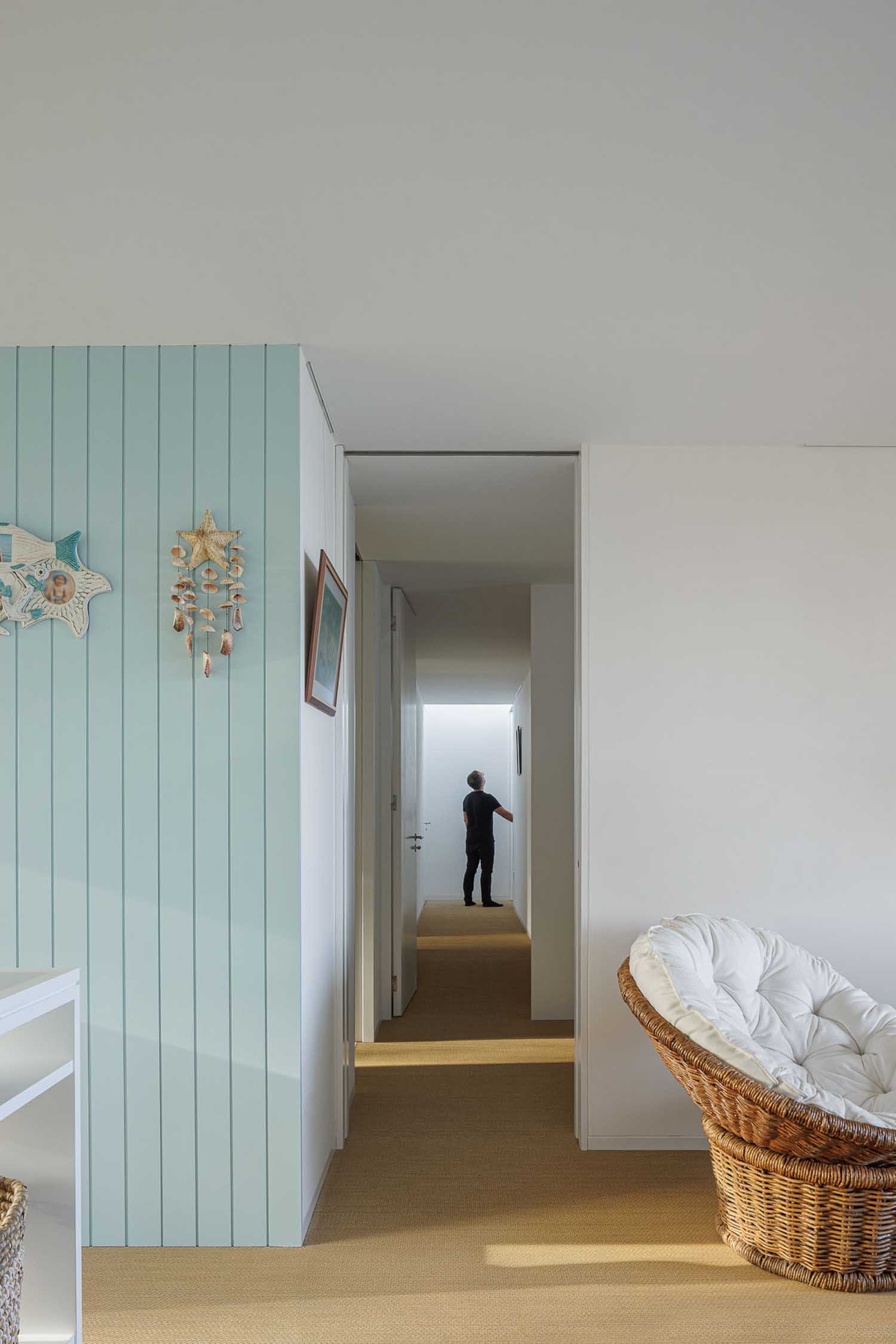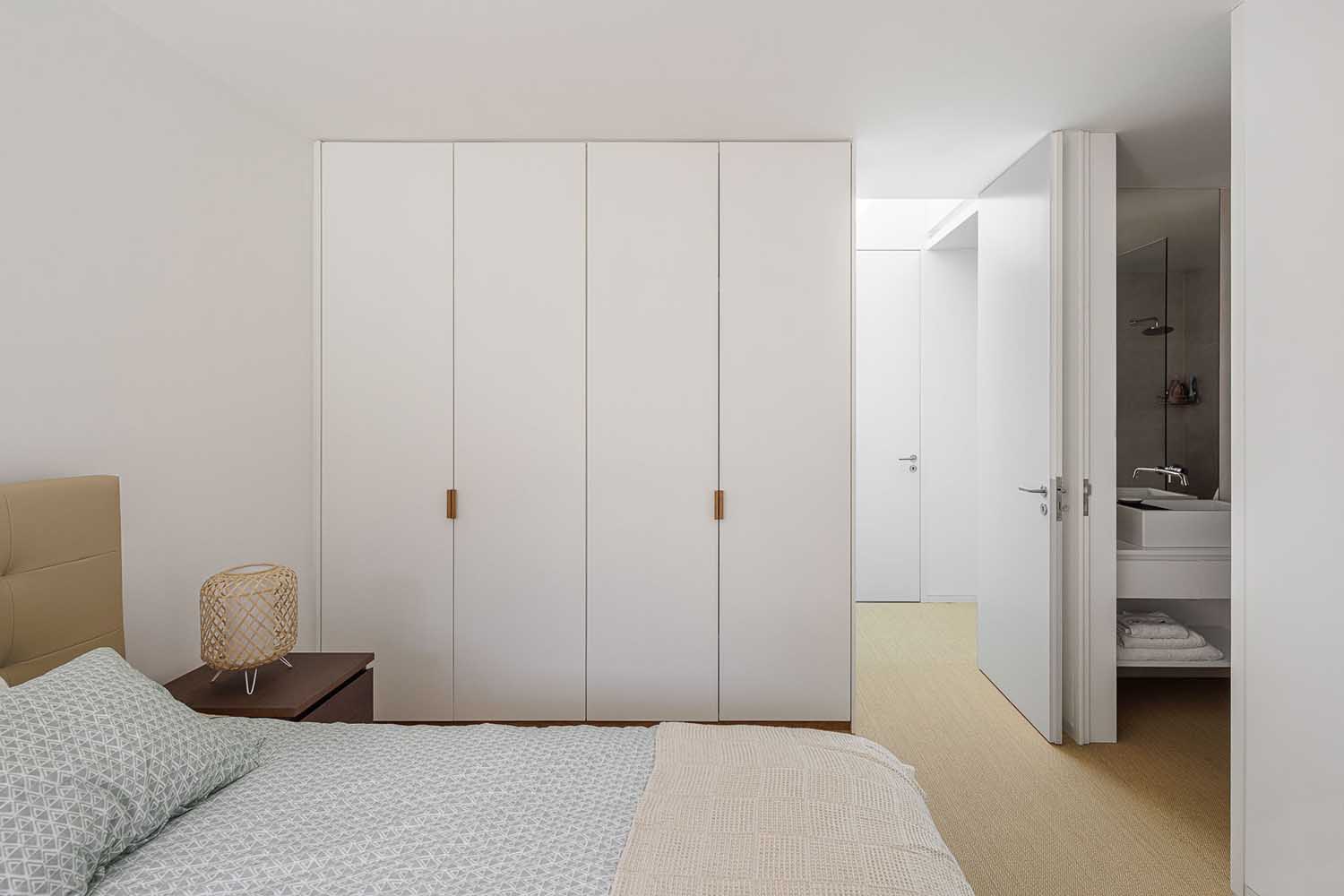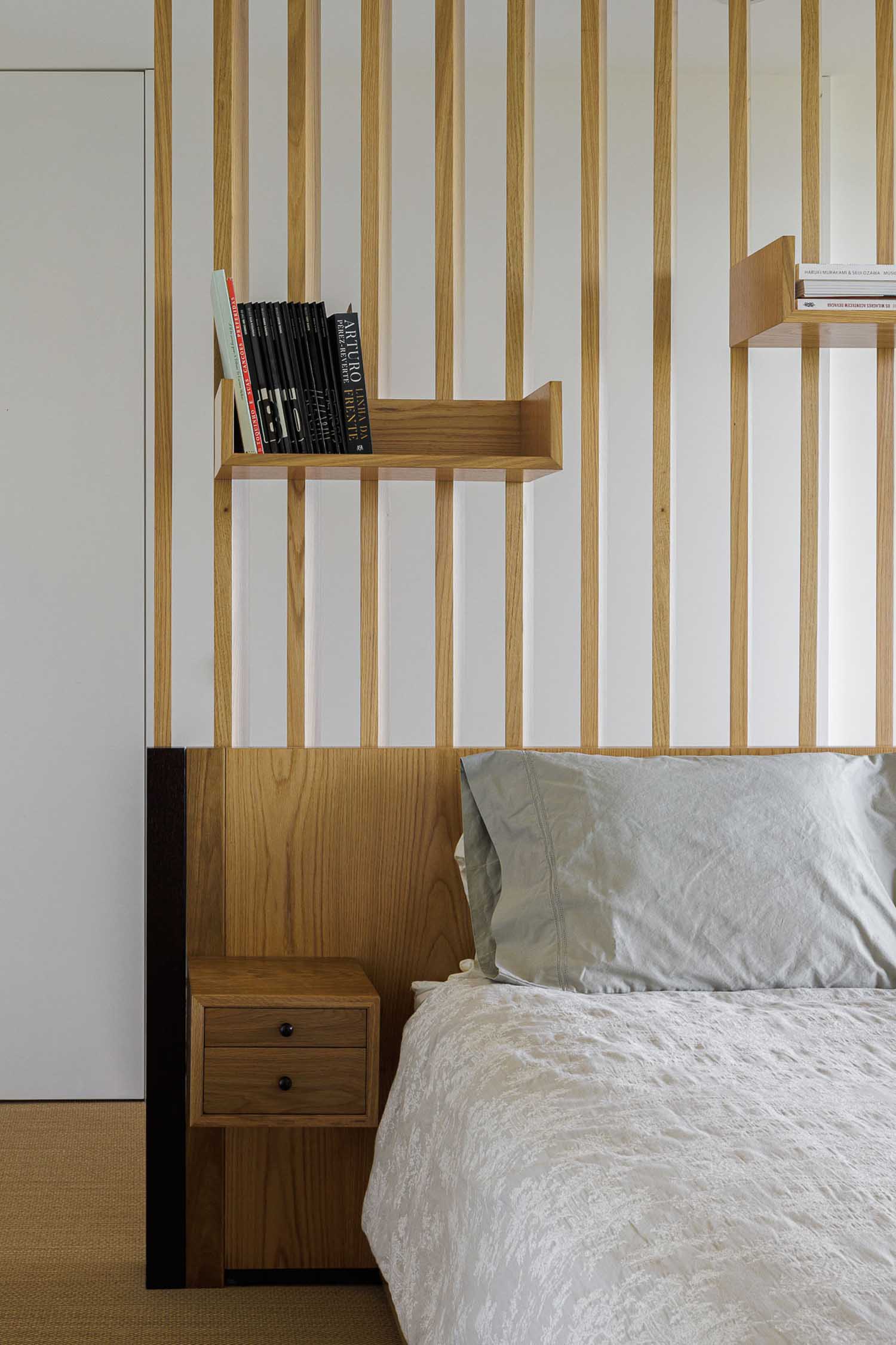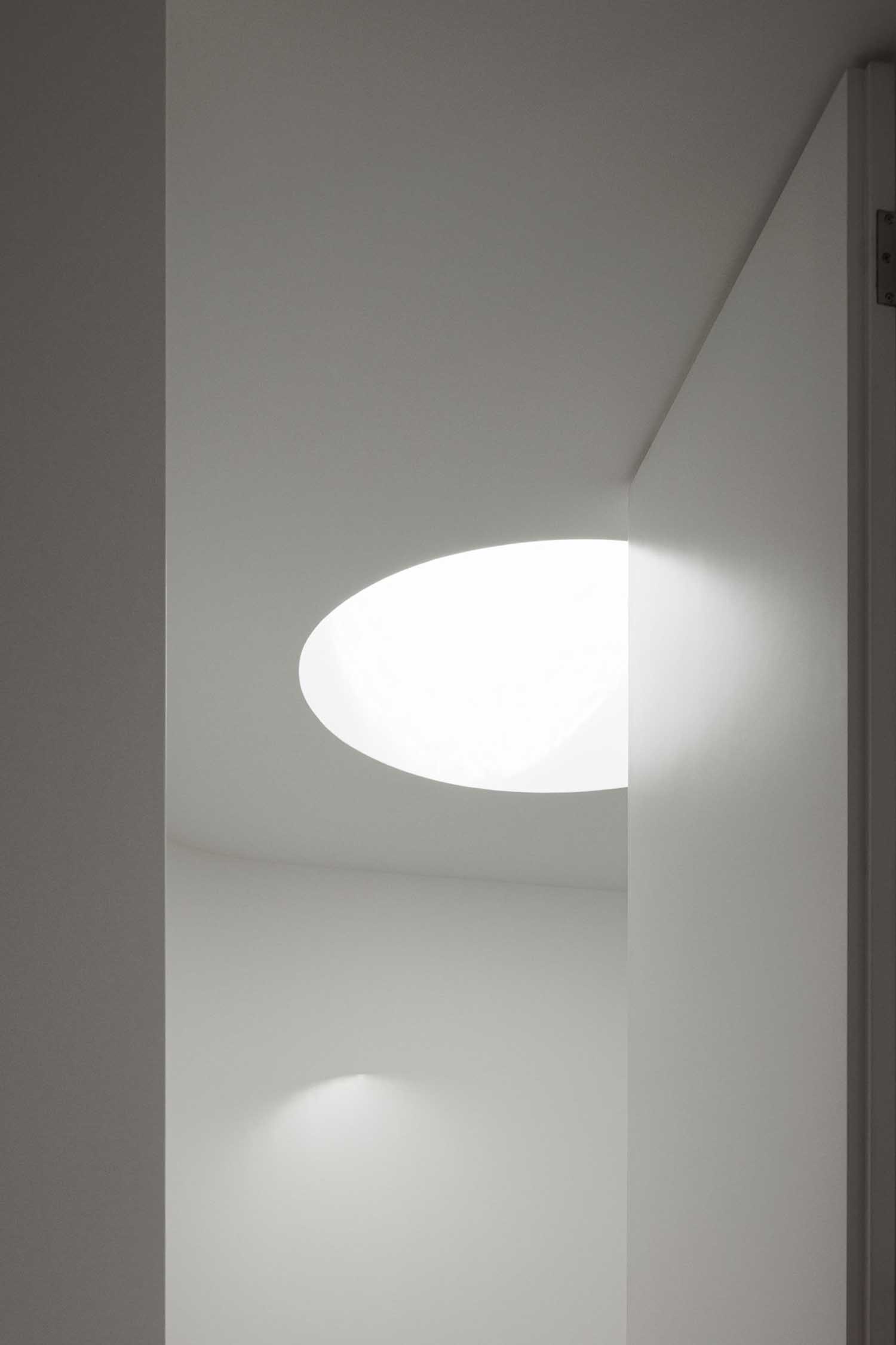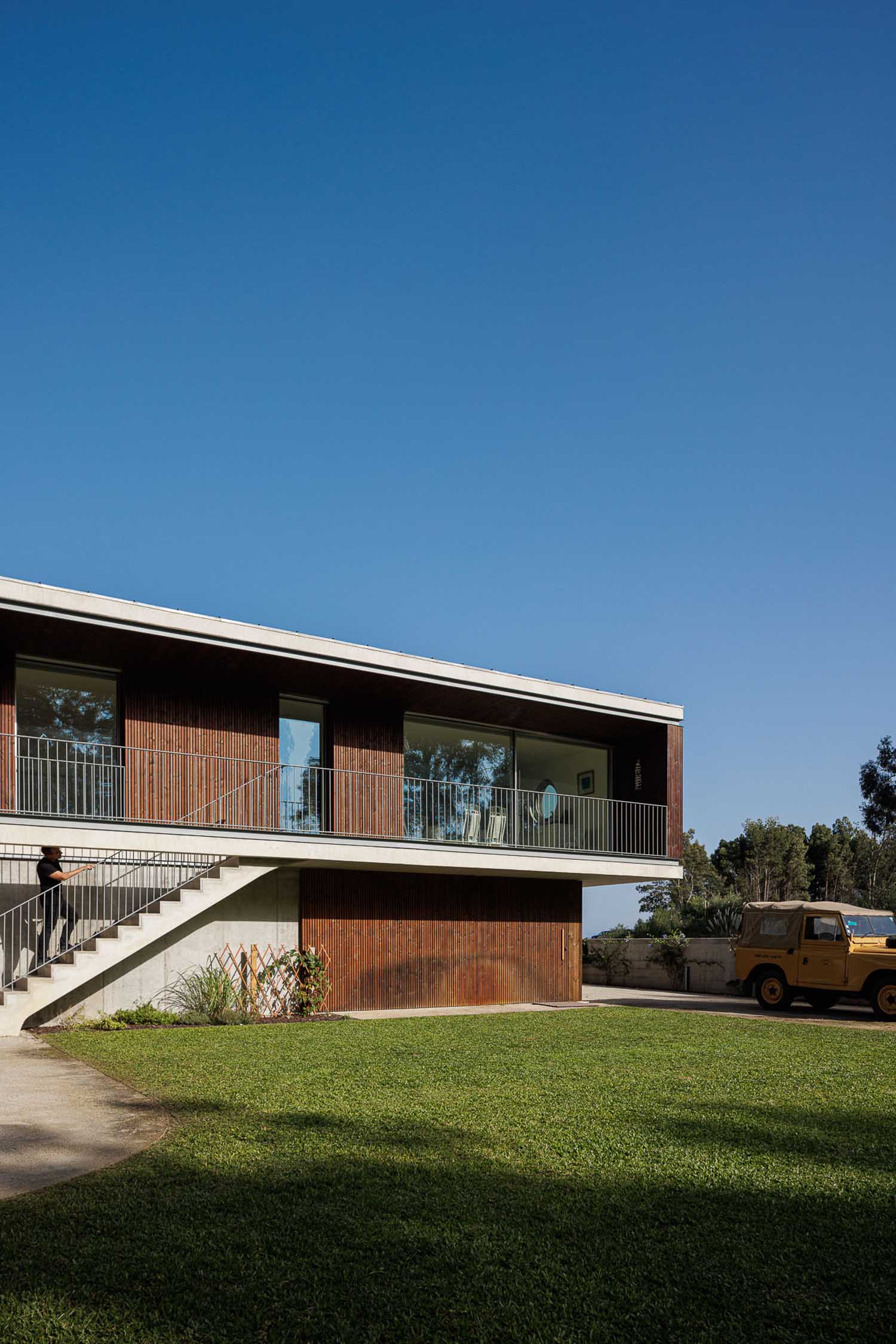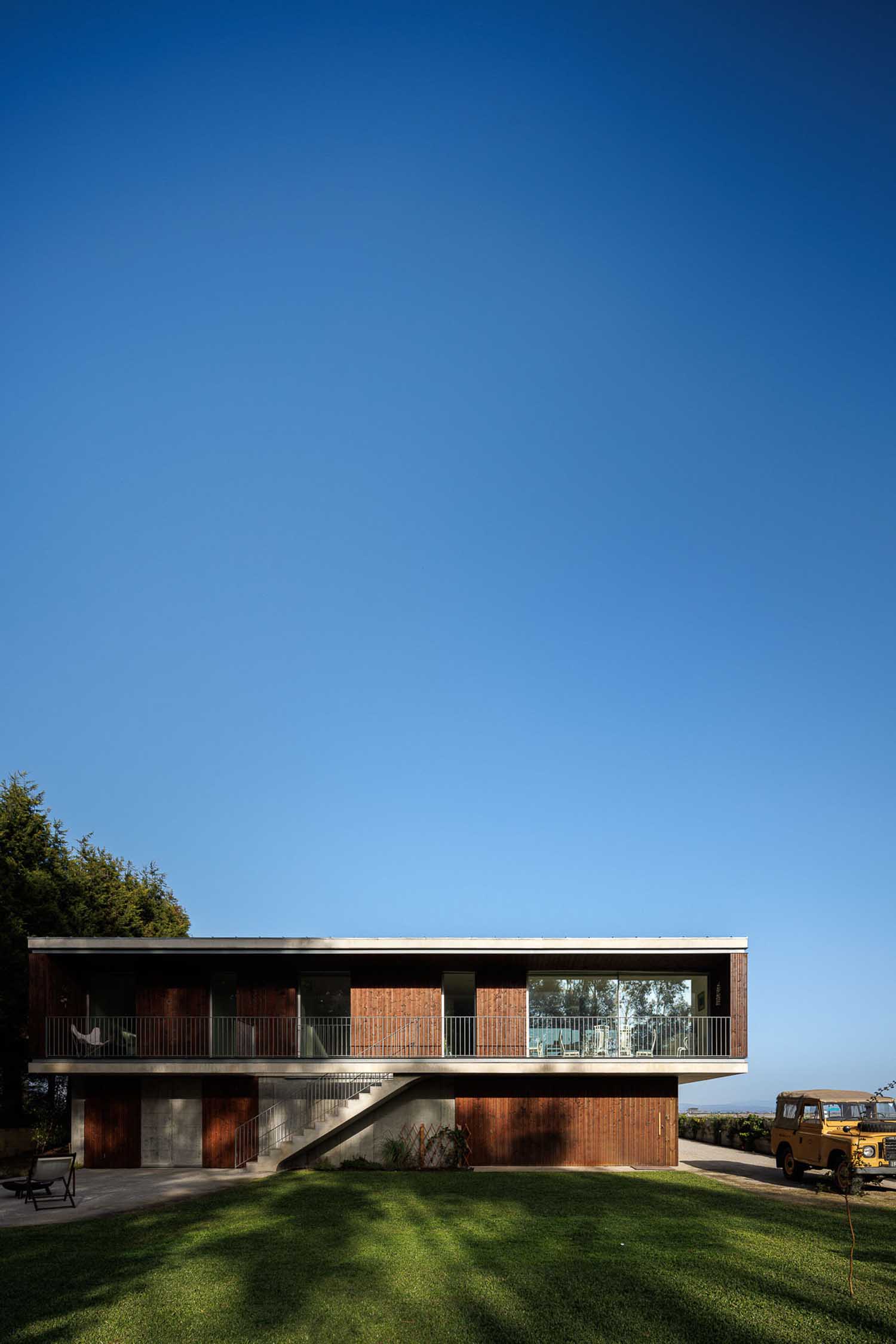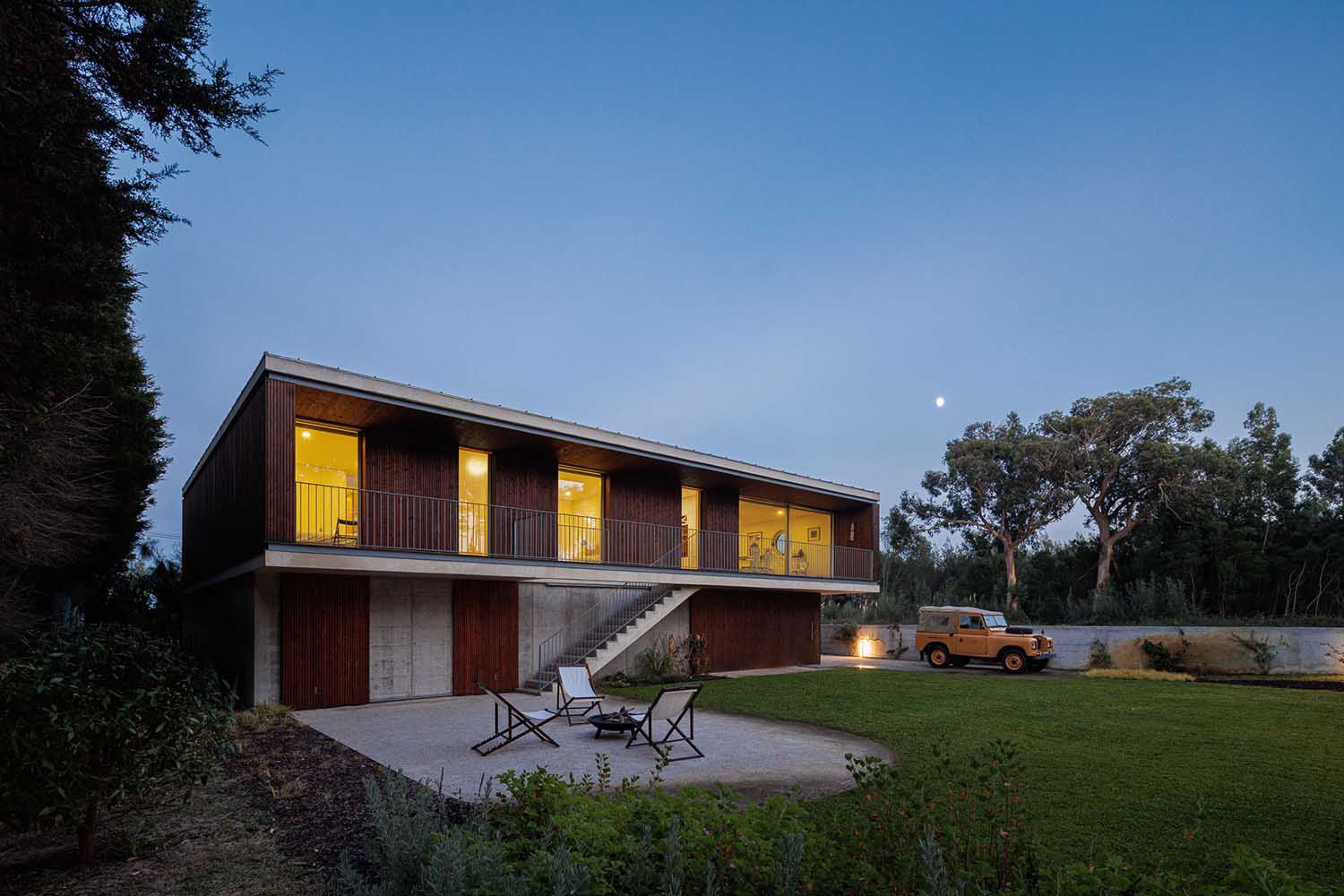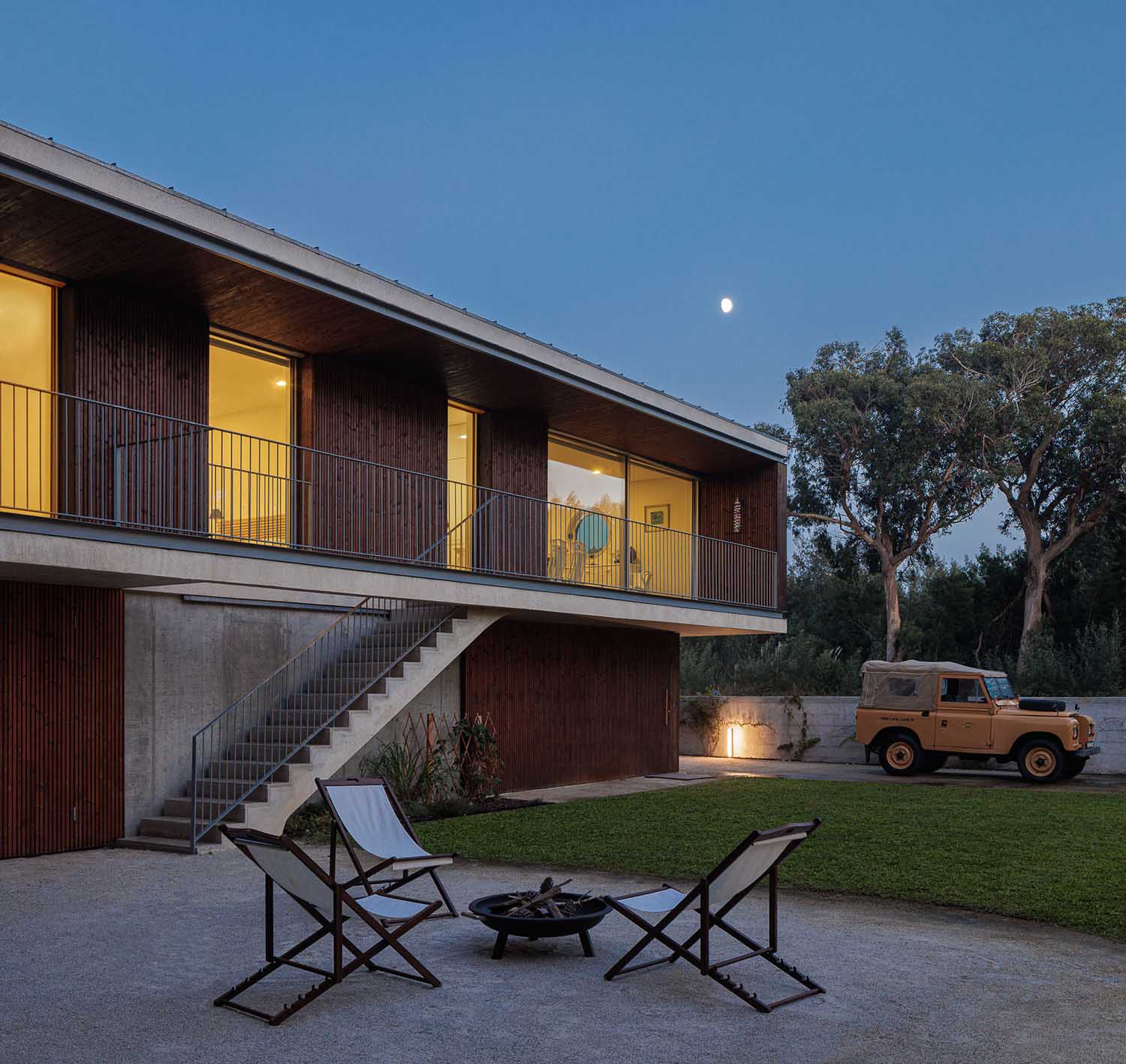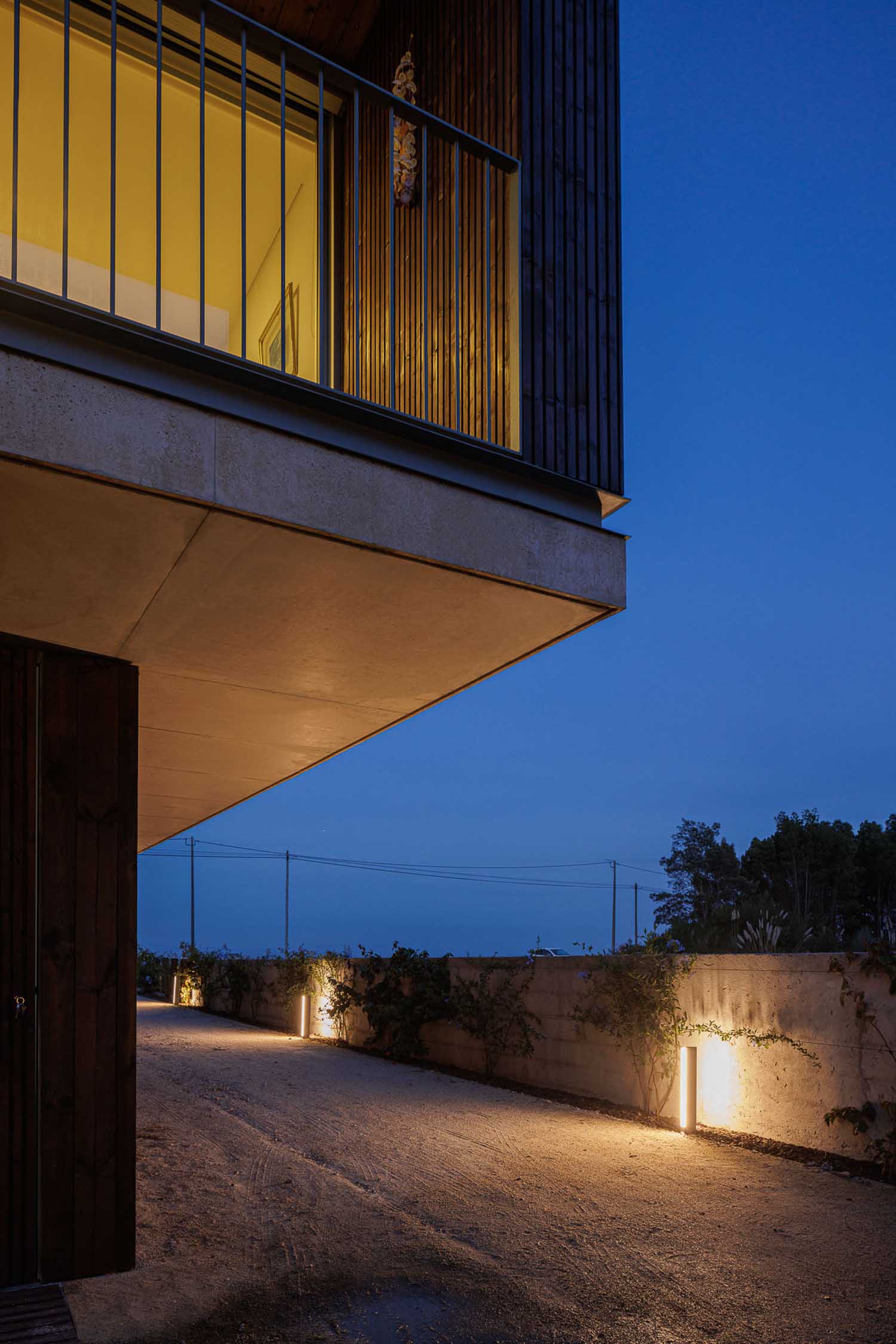 By carefully considering the morphological conditions of the site and the client's needs, NU.MA architects successfully created a holiday house that blends harmoniously with its environment, provides stunning views, and accommodates the client's nautical equipment in a dedicated storage space.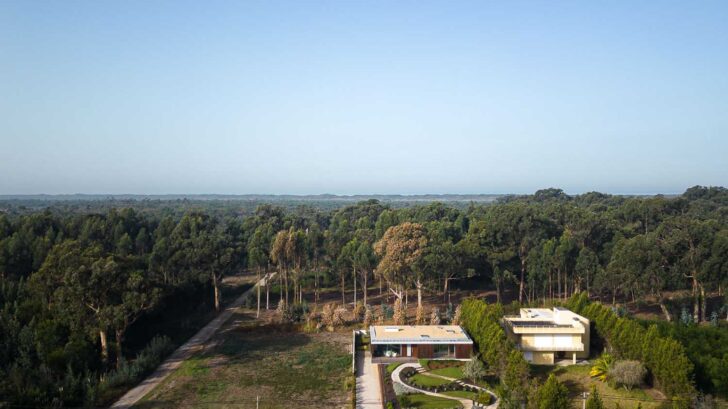 Project information
Project name: House in Torreira
Architecture Office: NU.MA architects – numa.pt
Main Architect: Nuno Silva
Colaboração . Collaboration:
—
Location: Torreira, Aveiro
Year of conclusion : 2021
Total area: 430m2
–
Builder: ACA Construções
Inspection: Patrícia Rodrigues
Landscape: LRC – Arquitetura Paisagista (Laura Costa)
–
Acoustic Design: Eliane Pinto
Fluids Engineering : Patricia Rodrigues
Thermal Engineering: Patricia Rodrigues
Illustrations: NU.MA
–