In a tribute to Portugal's coastal heritage, "Palheiro" by Pedro Henrique Arquiteto emerges as a contemporary reinterpretation of the iconic fishermen's houses that have graced the Portuguese coastline for centuries. Situated in the picturesque town of Esmoriz, this stunning project not only aims to preserve regional heritage but also reconnects the community with its collective memory.
The "Palheiro," a name inspired by its historical counterparts, dates back to the early 19th century when fishermen erected these humble yet resilient dwellings to accommodate their need to inhabit the beach. Over the years, these vernacular architectures have left an indelible mark on the landscape of the Portuguese coastline.
Pedro Henrique Arquiteto's architectural vision brings the past, present, and future into a seamless dialogue. The structure's archetypal form is a striking combination of concrete and wood, with wood elements meticulously integrated to accentuate the facades and rhythmic covers.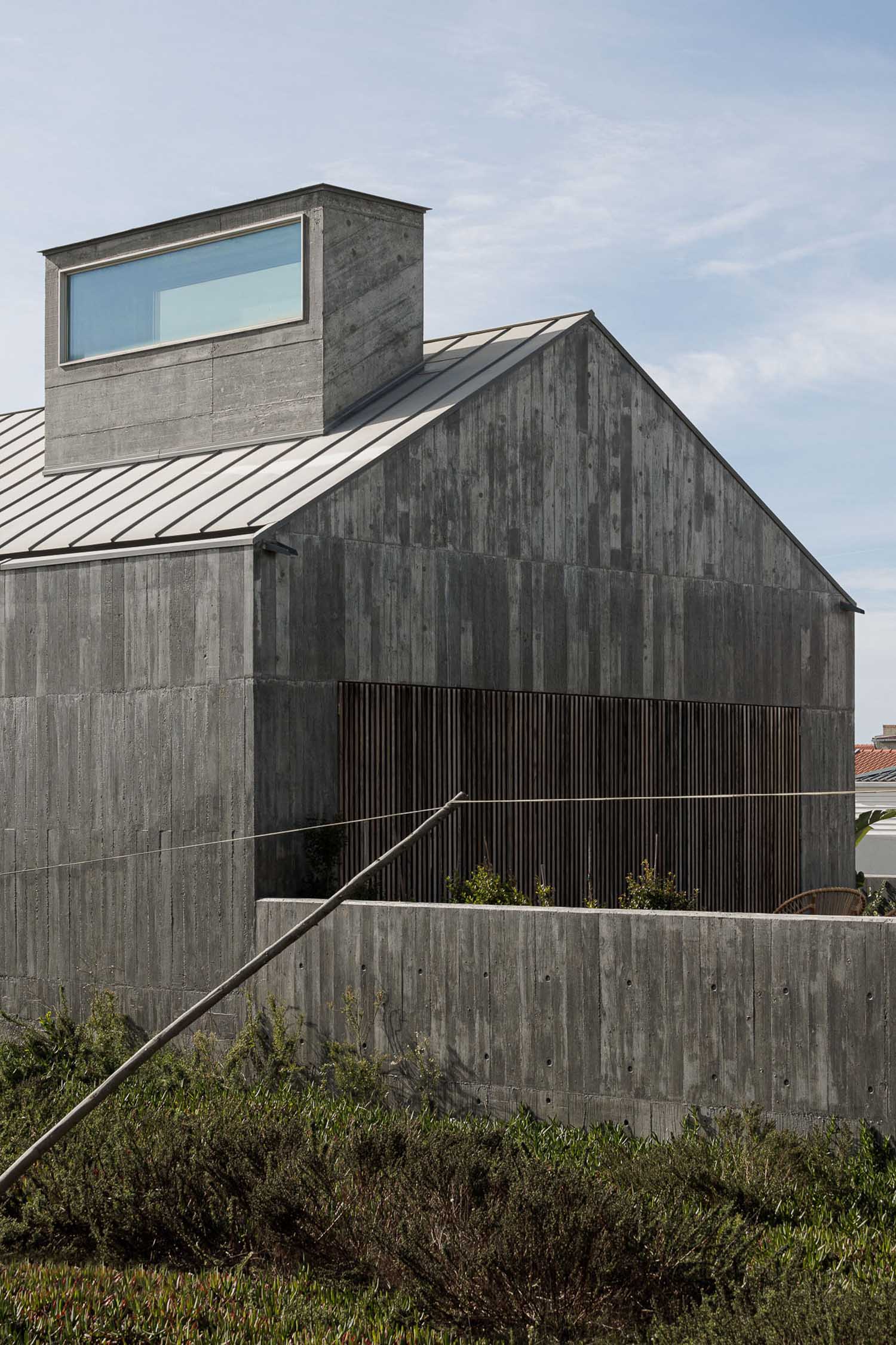 One of the defining features of the "Palheiro" is its elevated entrance level, accessible via a ramp supported by piles reminiscent of the coastal walkways. This innovative design choice not only pays homage to the historical context but also results in the creation of terraces seamlessly extending the interior space. Large sliding windows, combined with exterior shutters, protect these terraces while allowing a harmonious connection between inside and outside.
Inside, a central staircase serves as a unifying element, contributing to the sense of spaciousness and organization within the house.
The "Palheiro" project is structured across two floors. The ground floor houses the social area, master bedroom, and a toilet. On the first floor, a spacious resting area, a second bedroom, toilet, and storage facilities await.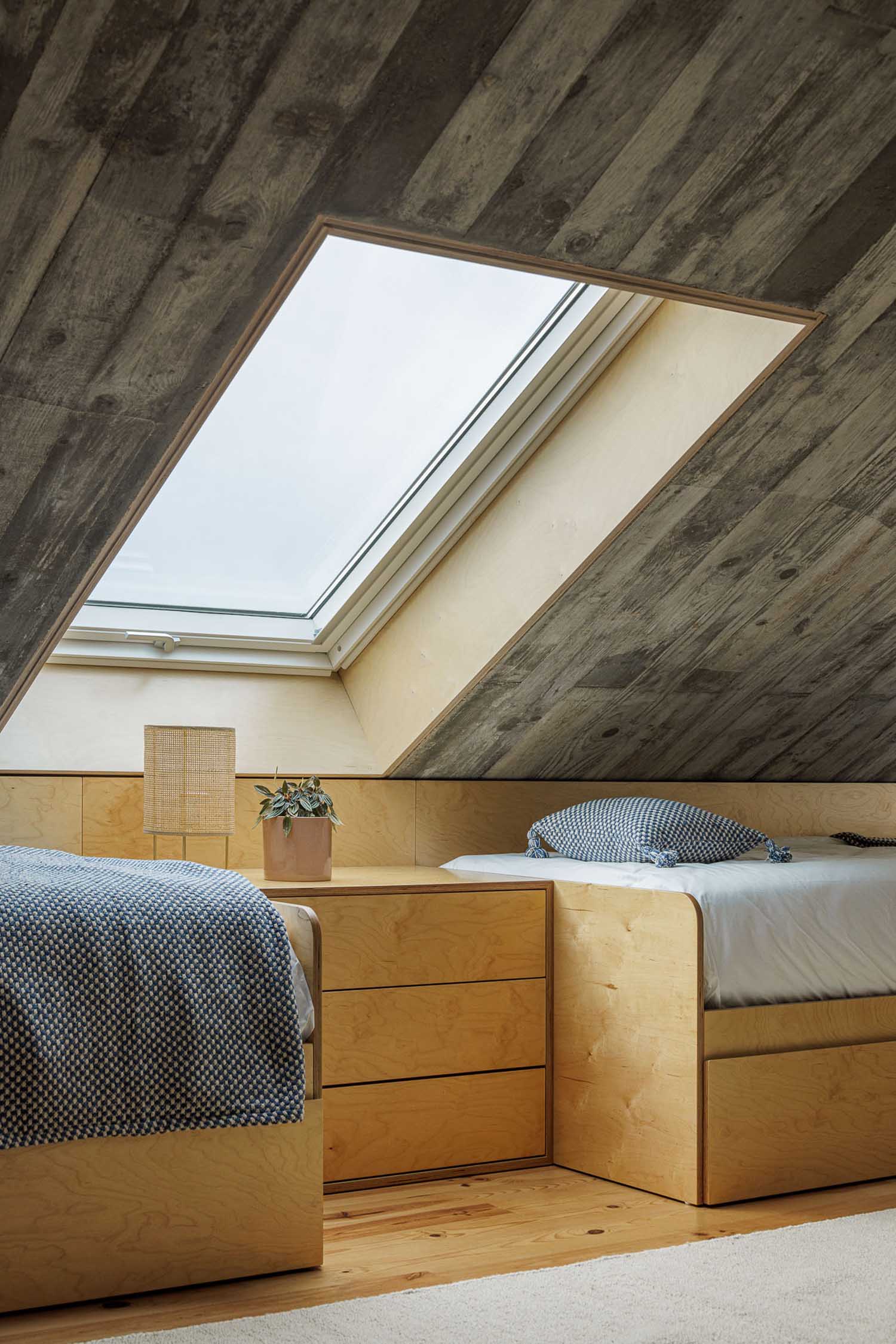 Architect Pedro Henrique, along with collaborators João Silva and Filipe Almeida, has breathed new life into the traditional "Palheiro," fostering a unique blend of the old and new. This project not only celebrates Portugal's rich coastal heritage but also ensures that the memories and architectural traditions of the past remain integral to the community's identity.
The "Palheiro" project, completed in 2022, covers a total area of 160 square meters and features interior design by Ana Guedes. Architectural photographer Ivo Tavares Studio has beautifully captured the essence of this remarkable reinterpretation.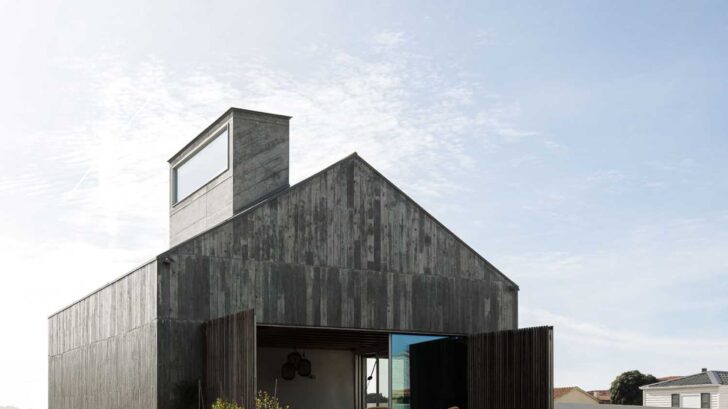 Project information
Project name: Palheiro
Architecture Office: Pedro Henrique Arquiteto – www.pedrohenriquearquiteto.com
Main Architect: Pedro Henrique
Collaboration: João Silva, Filipe Almeida
Location: Esmoriz, Portugal
Year of conclusion : 2022
Total area: 160 m2
Interior Design: Ana Guedes