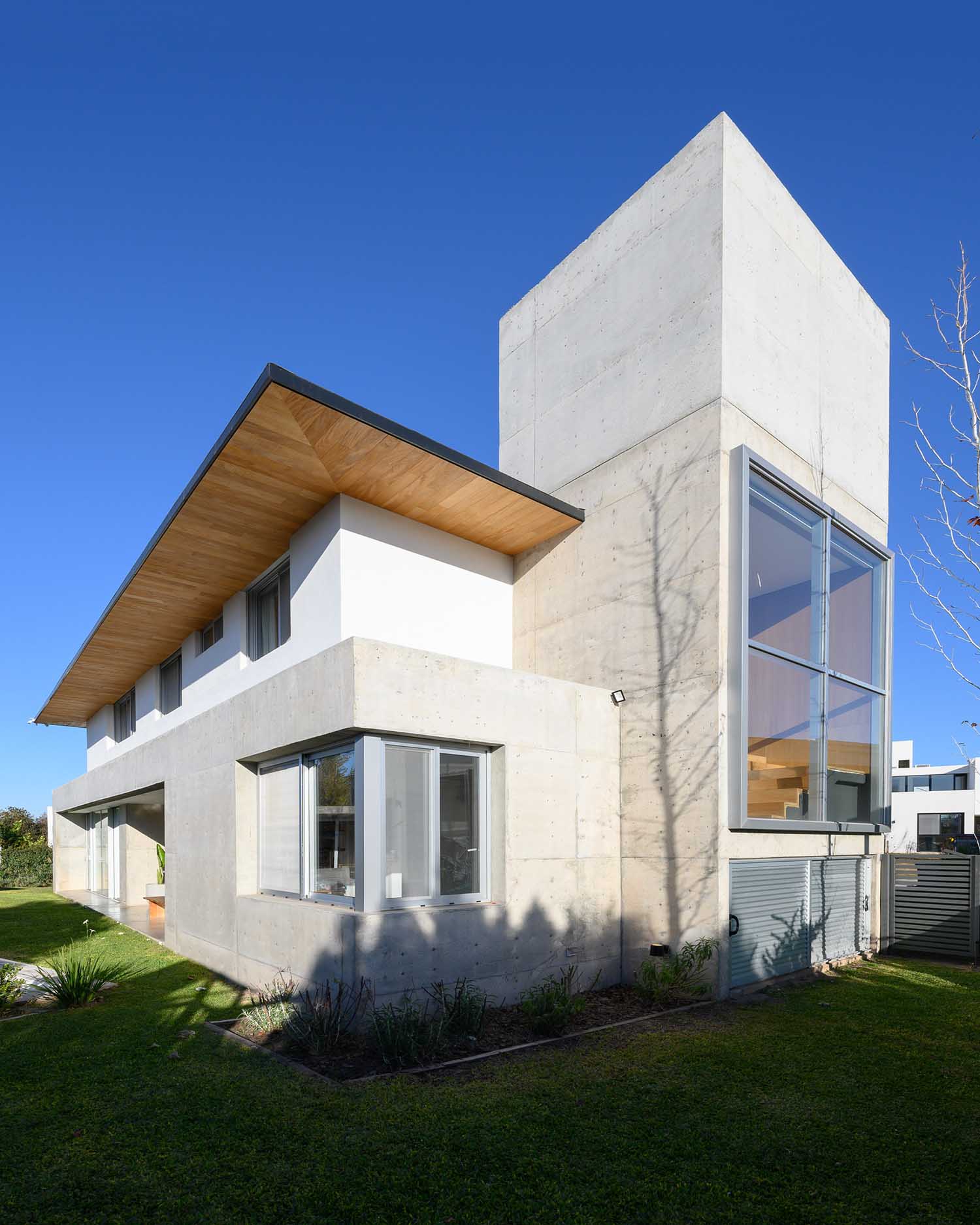 OPACO Studio has recently completed their latest residential project in Córdoba, Argentina – Los Cerezos House. The residence, spanning an impressive 350.00m2, seamlessly combines noble materials and clean lines to create a space that is not only elegant but also timeless.
Los Cerezos House welcomes visitors with a facade adorned by a wooden lattice volume, delicately enveloping the residence and creating a warm internal courtyard. The marriage of wood and concrete is not merely aesthetic but a thoughtful integration, seamlessly connecting the exterior and interior spaces.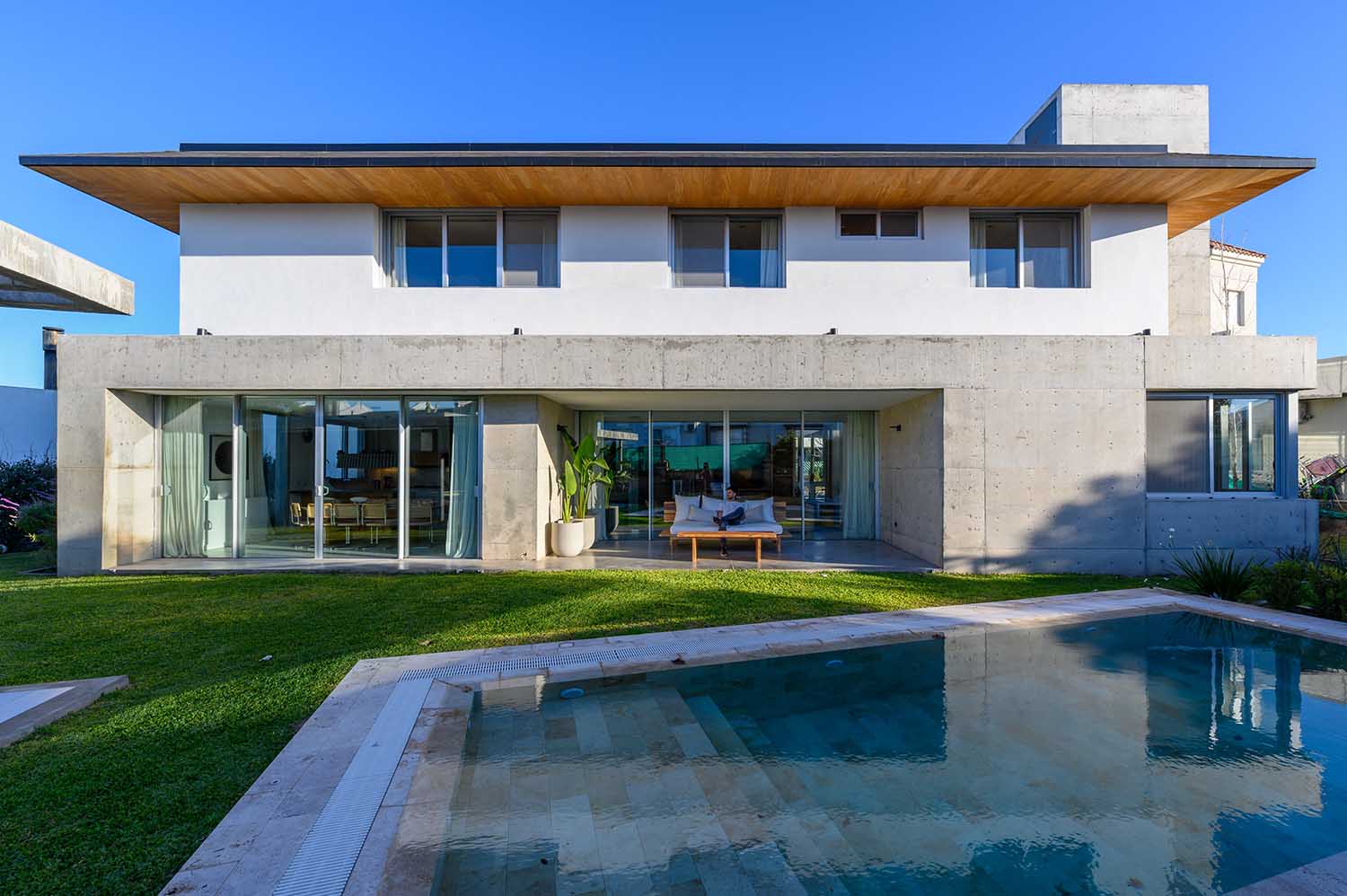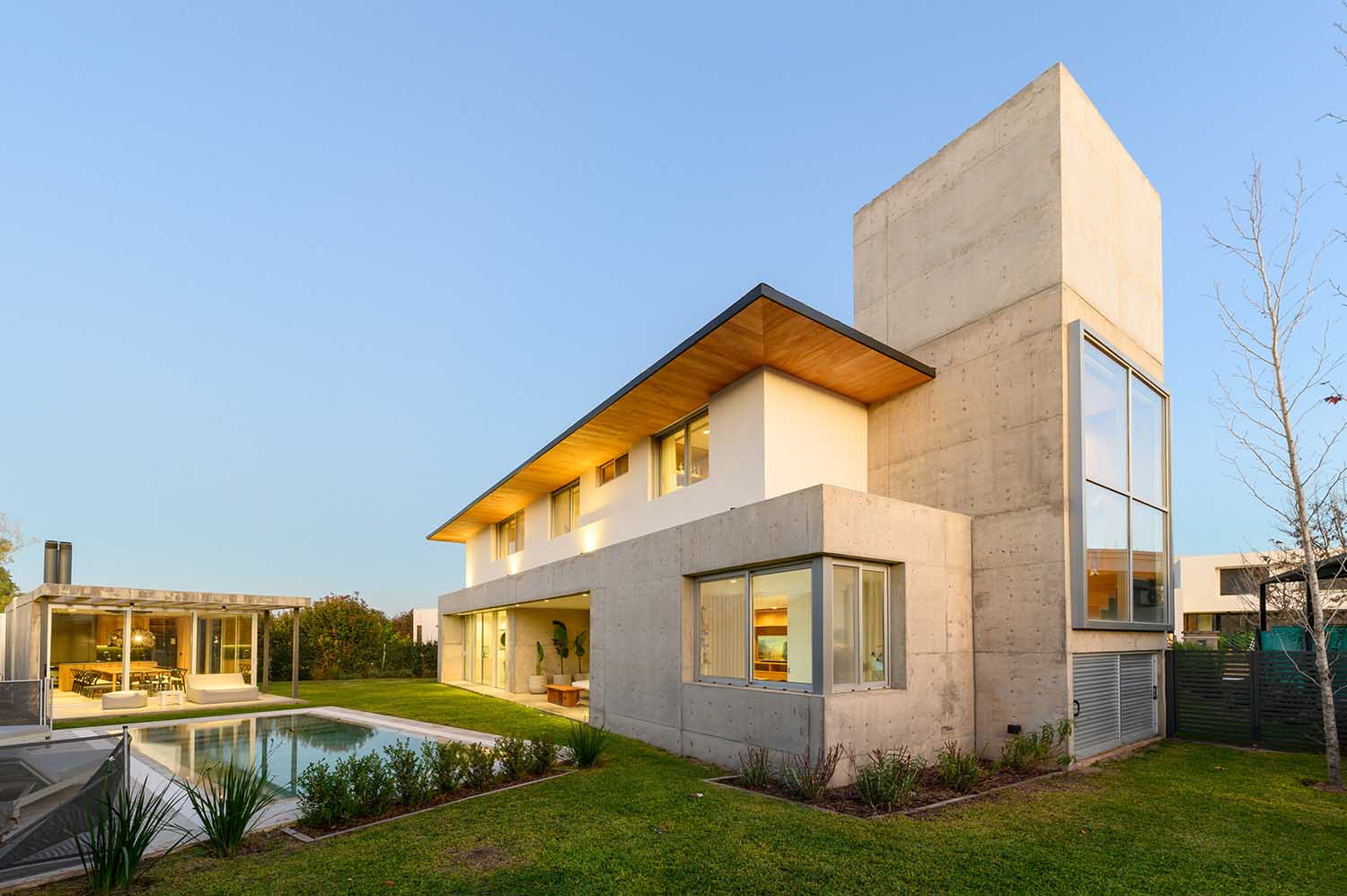 The thoughtful orientation of the house ensures each corner is bathed in natural light, fostering a harmonious connection with the outdoor surroundings. The internal courtyard, strategically positioned between the main house and the barbecue area, serves as the heart of the residence. This design choice allows for a fluid transition between the interior and exterior, promoting a sense of openness and unity.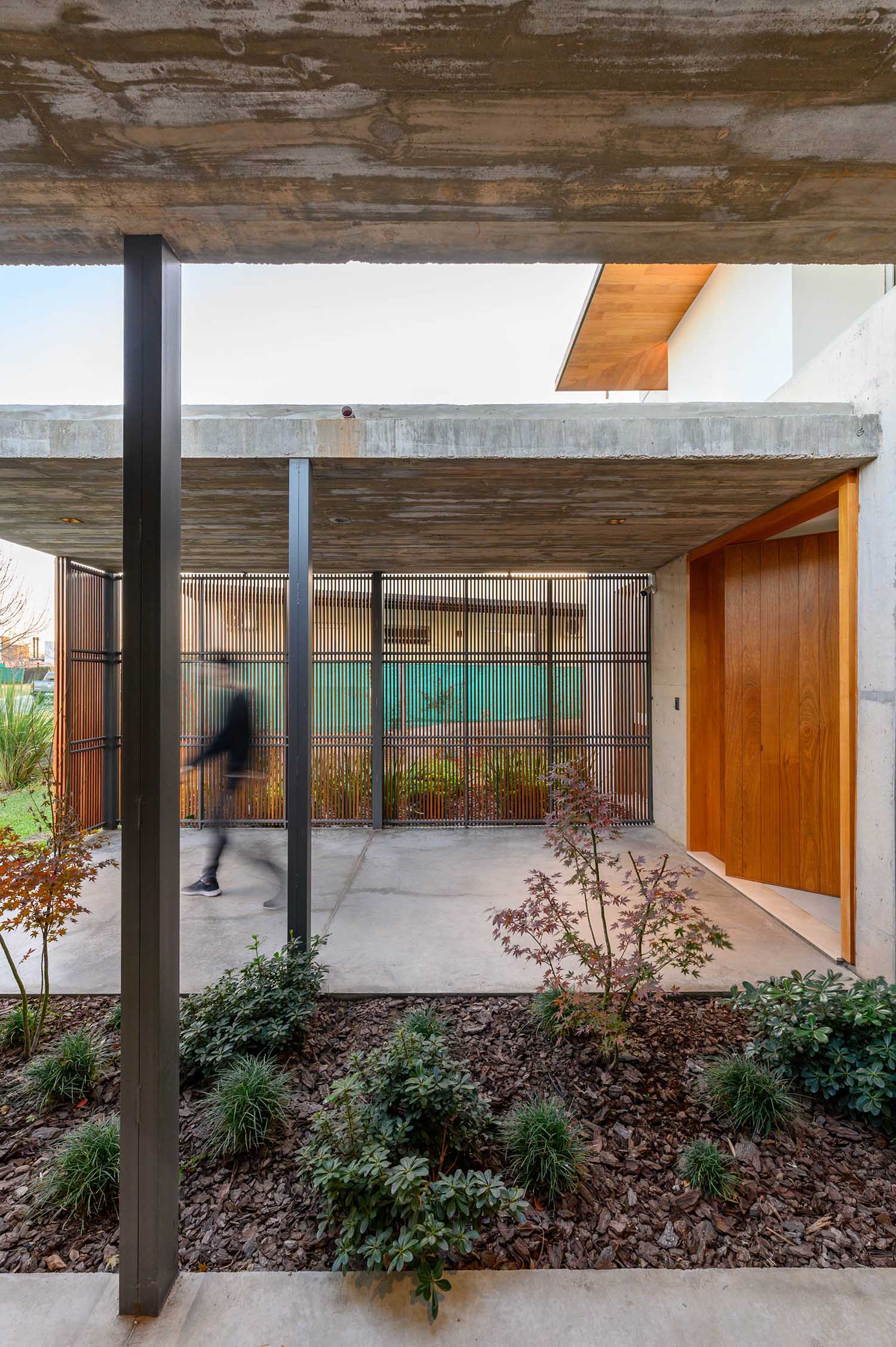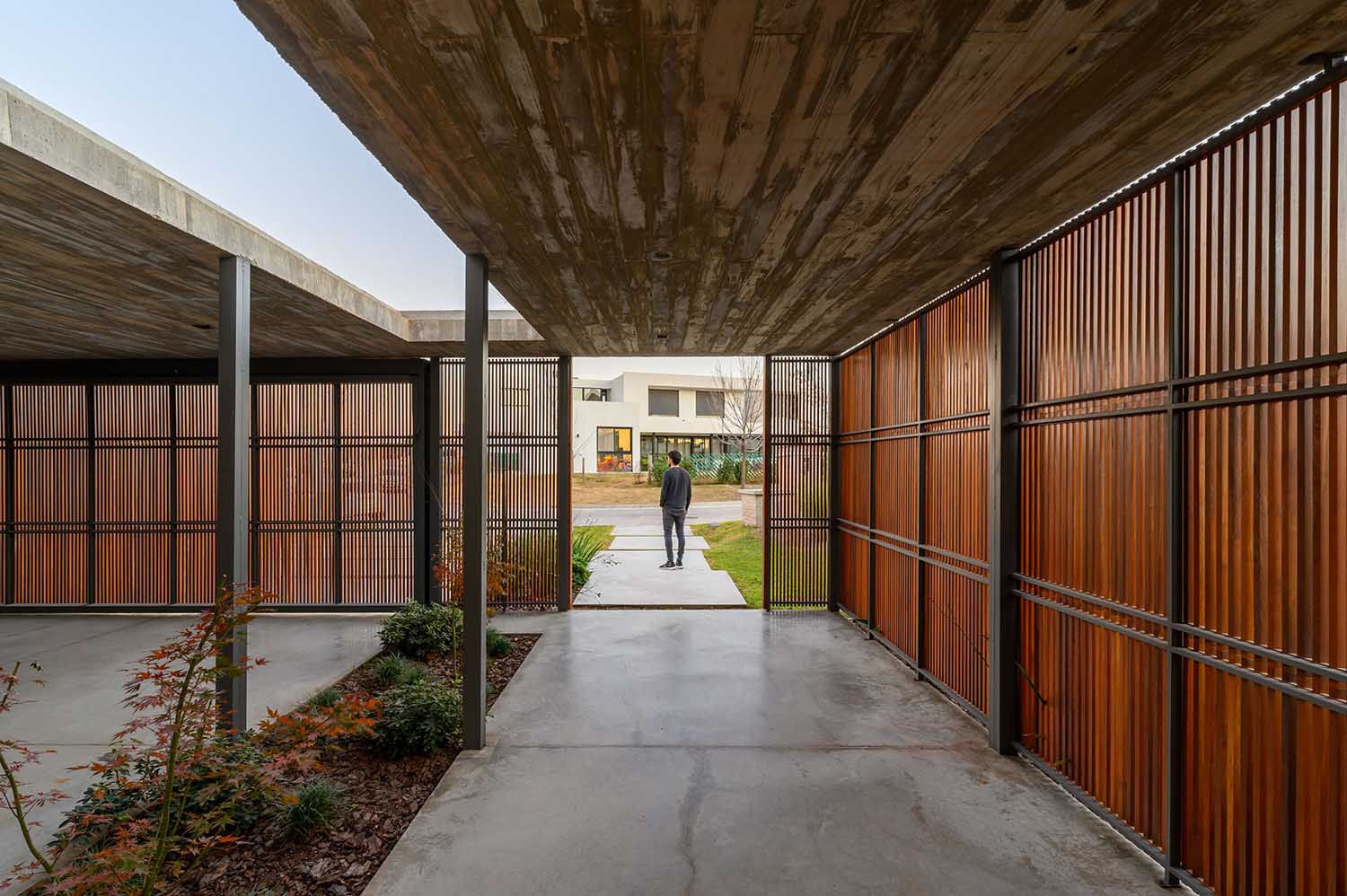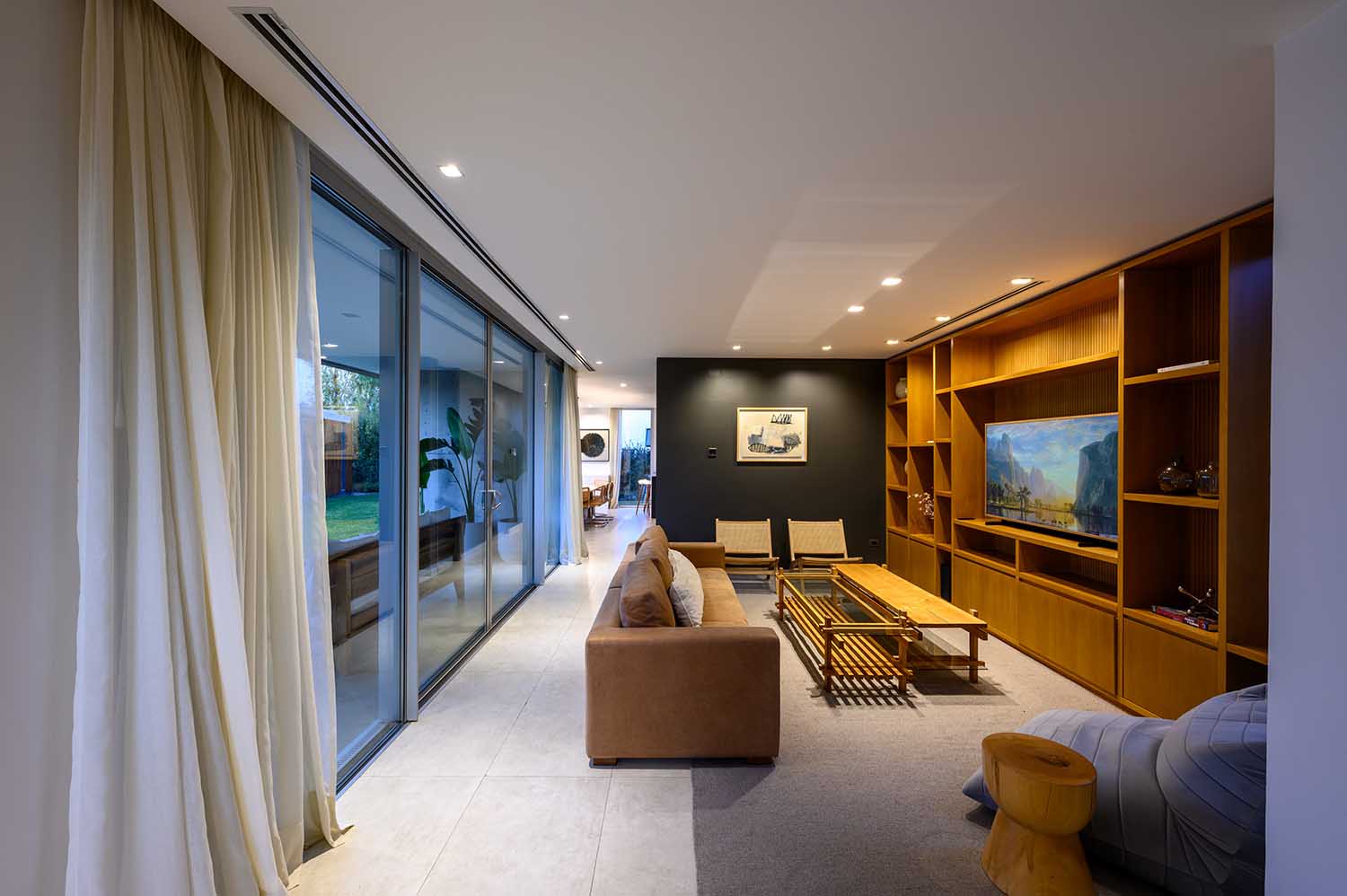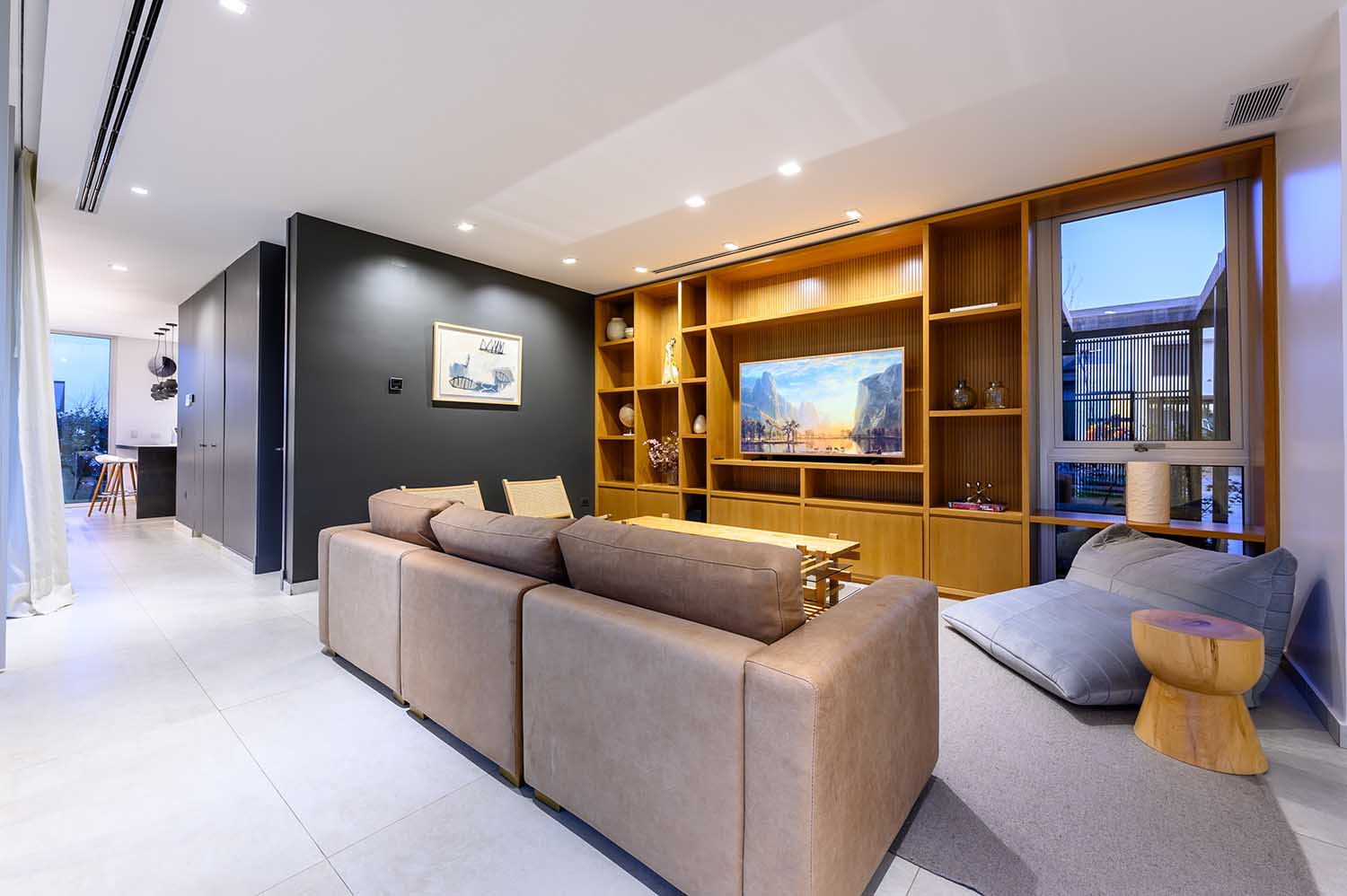 Distributed over two floors, Los Cerezos House skillfully balances social and private spaces. The ground floor unfolds into a welcoming social area that encourages interaction and coexistence, while the upper floor provides a private sanctuary for relaxation. The inclusion of an independent barbecue area, complete with its own access, adds a layer of flexibility to the living space, emphasizing privacy and convenience. Adjacent to this area, a swimming pool and fire pit create an outdoor oasis for residents to enjoy.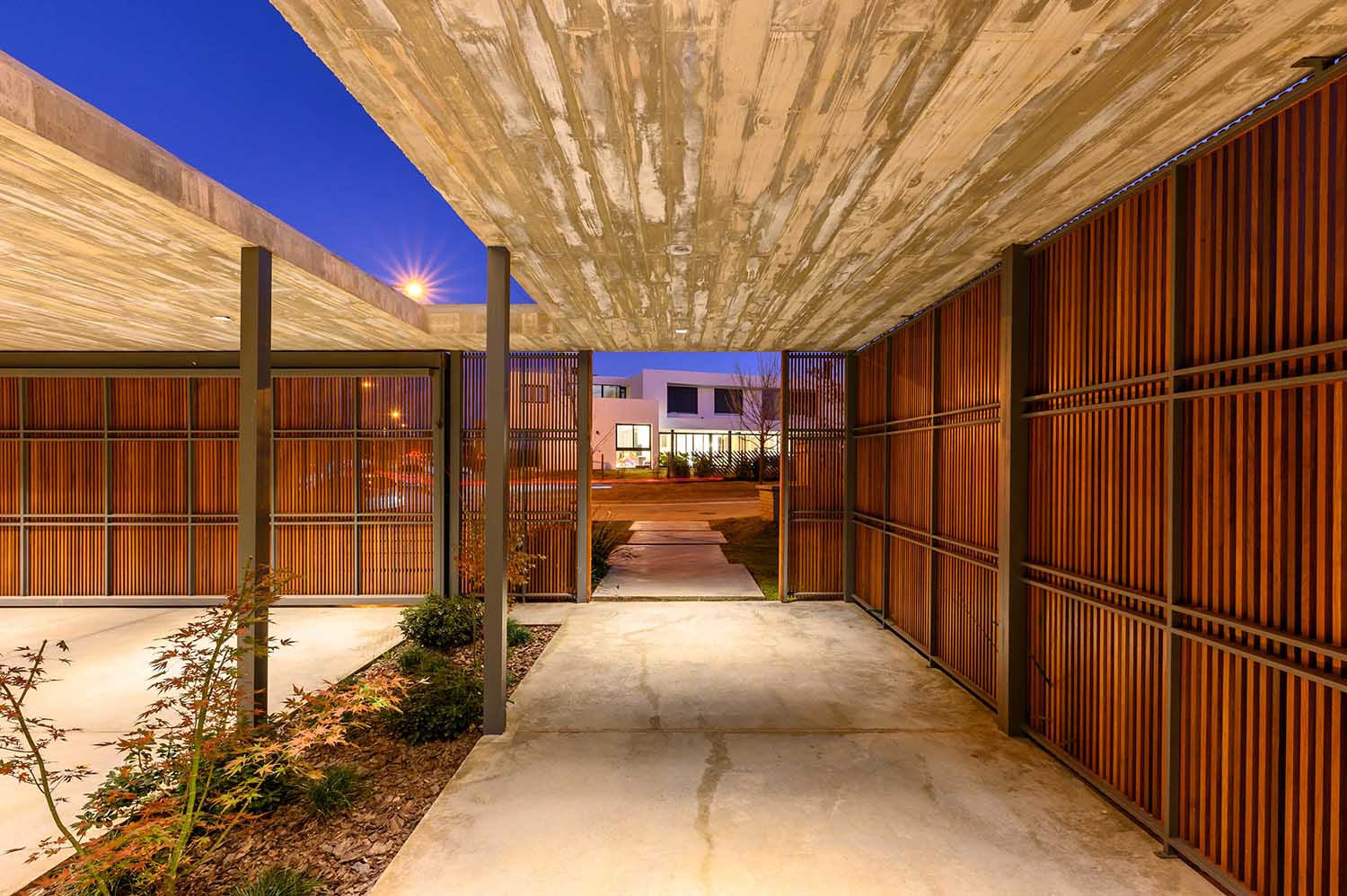 Each space within Los Cerezos House has been meticulously crafted to offer not only comfort and functionality but also a unique experience for its young inhabitants. The house stands as a testament to OPACO Studio's dedication to creating spaces that transcend trends and stand the test of time.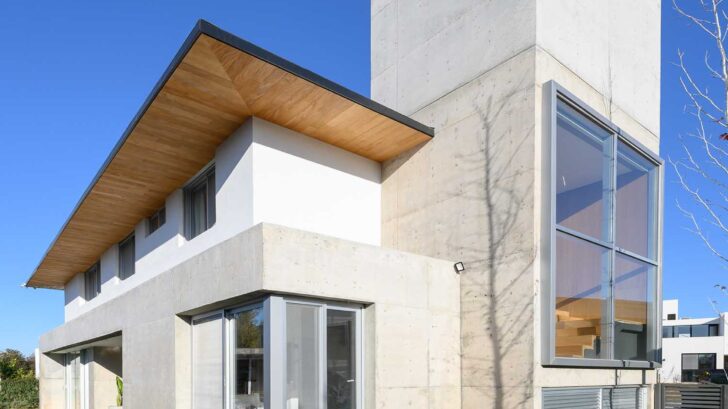 General information
Project Name: Los Cerezos House
Architecture Office: OPACO Studio
Website: @estudio.opaco
Contact email: studio.opaco@gmail.com
Office Country: Argentina
–
Construction completion year: 2022
Built area: 350.00m2
Location: Córdoba, Argentina.
e