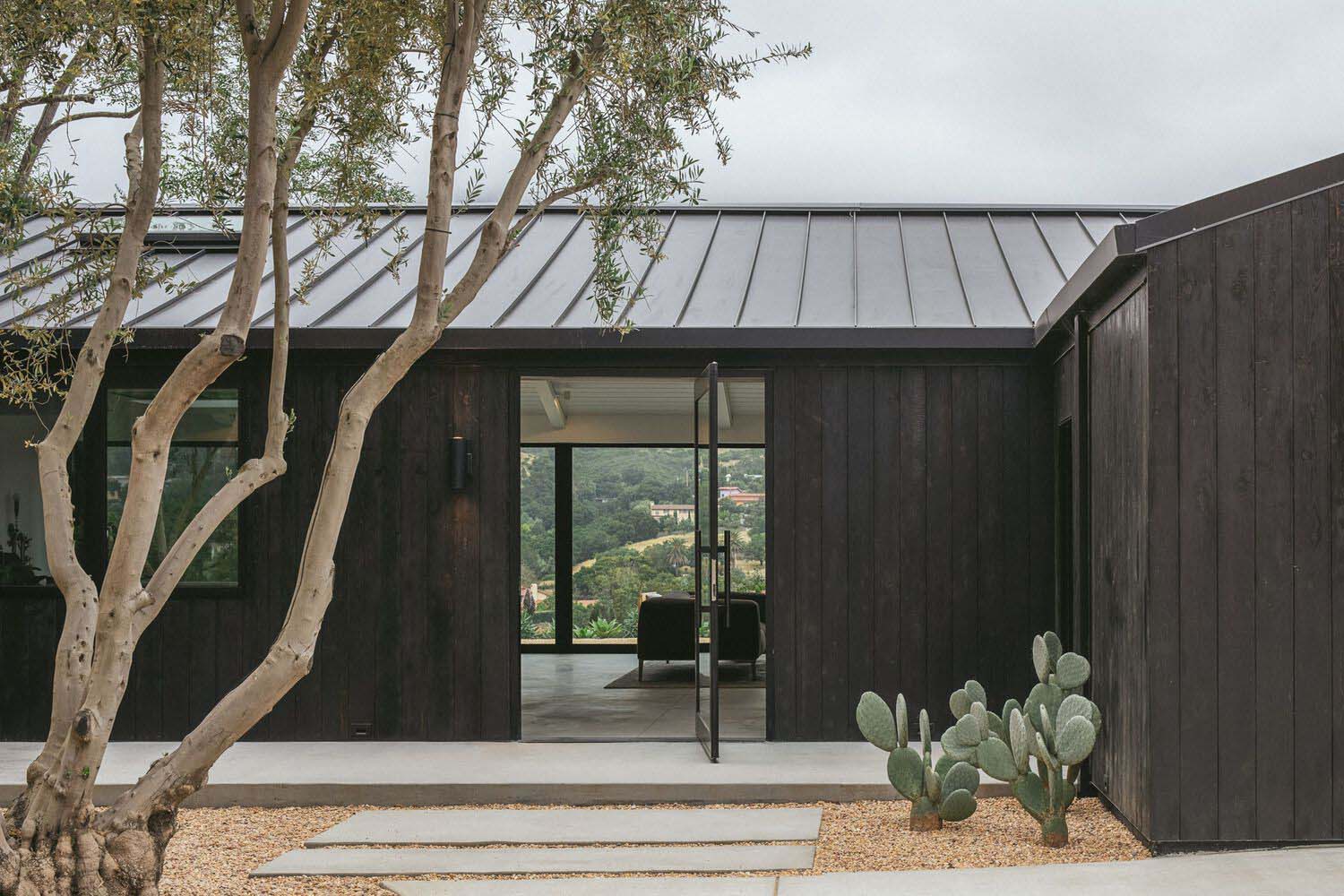 Nestled in the picturesque hills of Montecito, a 1970s residence has undergone a remarkable transformation that marries bold design with a modest budget. A collaborative effort between Anacapa Architecture and the homeowner has breathed new life into the property, aligning it harmoniously with the natural surroundings and capturing breathtaking vistas of the Santa Ynez mountains through expansive glass openings.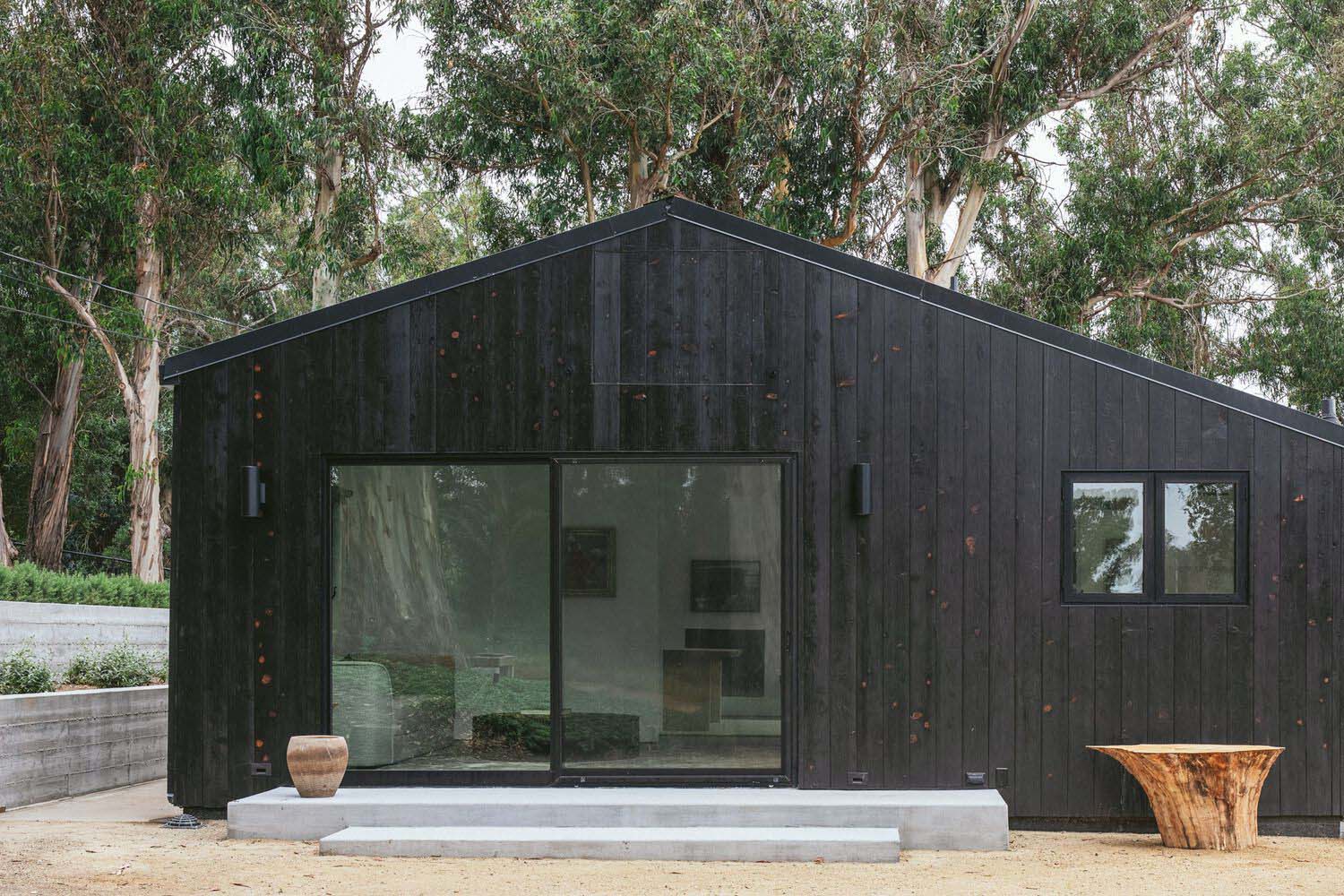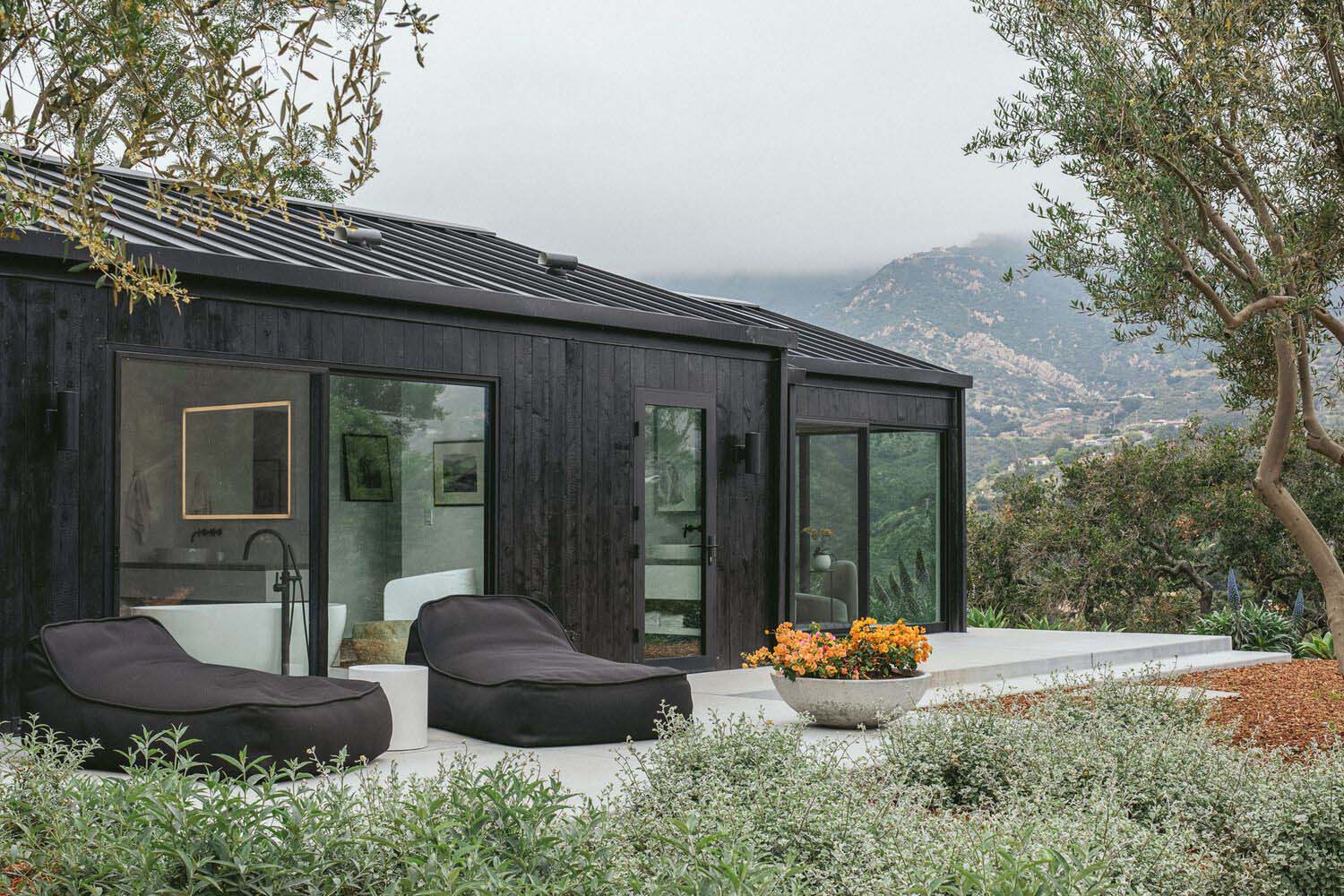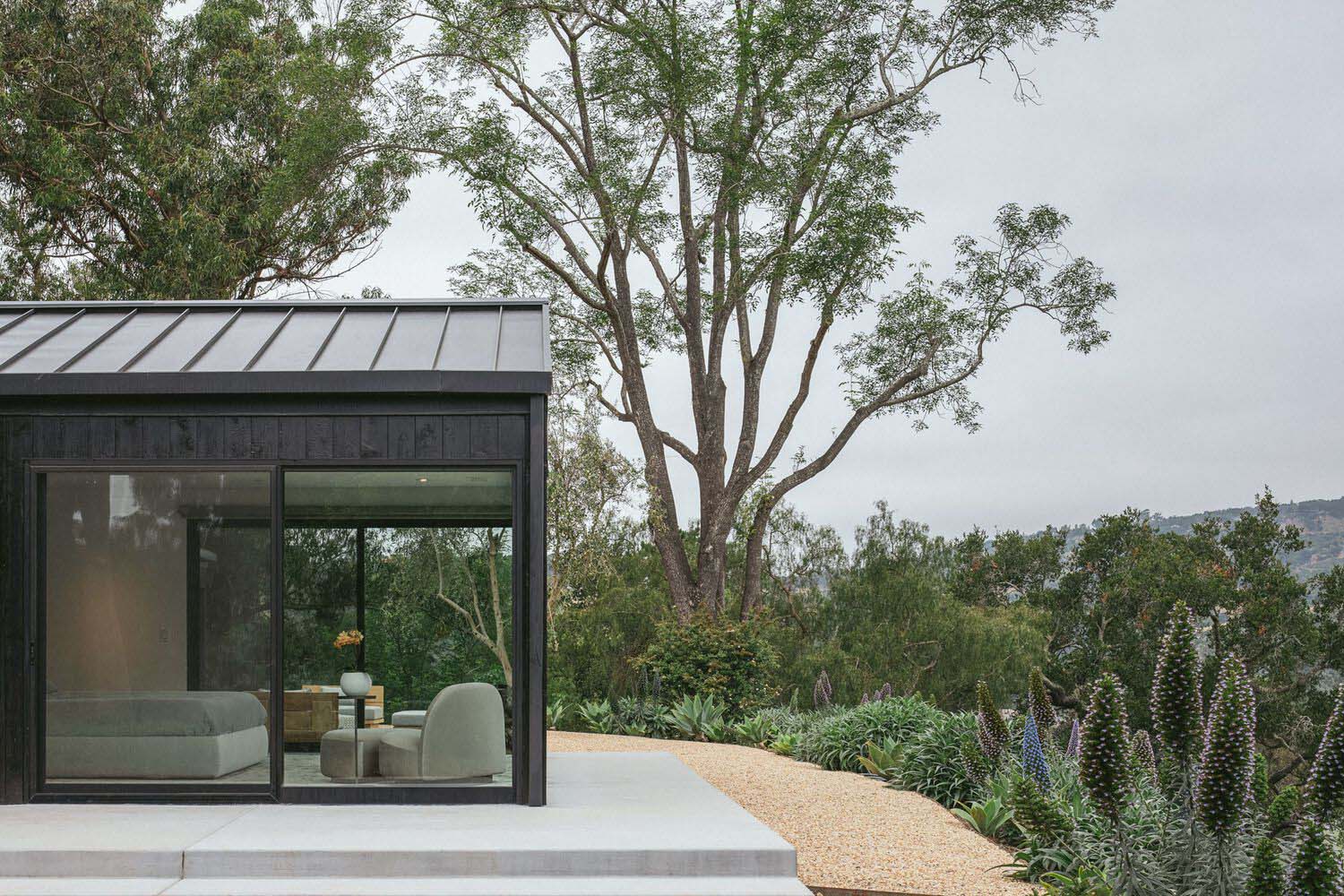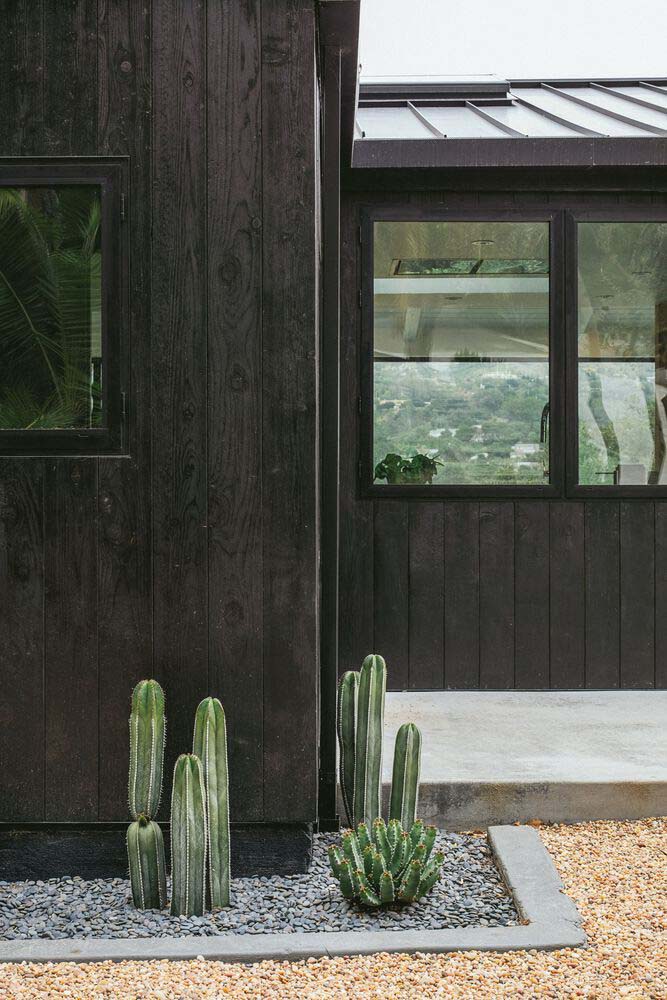 The project, situated in the heart of California's Montecito, posed the challenge of modernizing a 2,500-square-foot residence that also doubles as a guesthouse and home office. Focusing on retaining the existing footprint and structure, the renovation reimagined the interior floor plan, enhancing both indoor and outdoor gathering spaces. A central fire pit now beckons residents and guests to embrace outdoor living, while the material palette pays homage to the area's natural beauty, featuring charred shou sugi ban cedar cladding in place of the former board-and-batten T1-11 wood siding.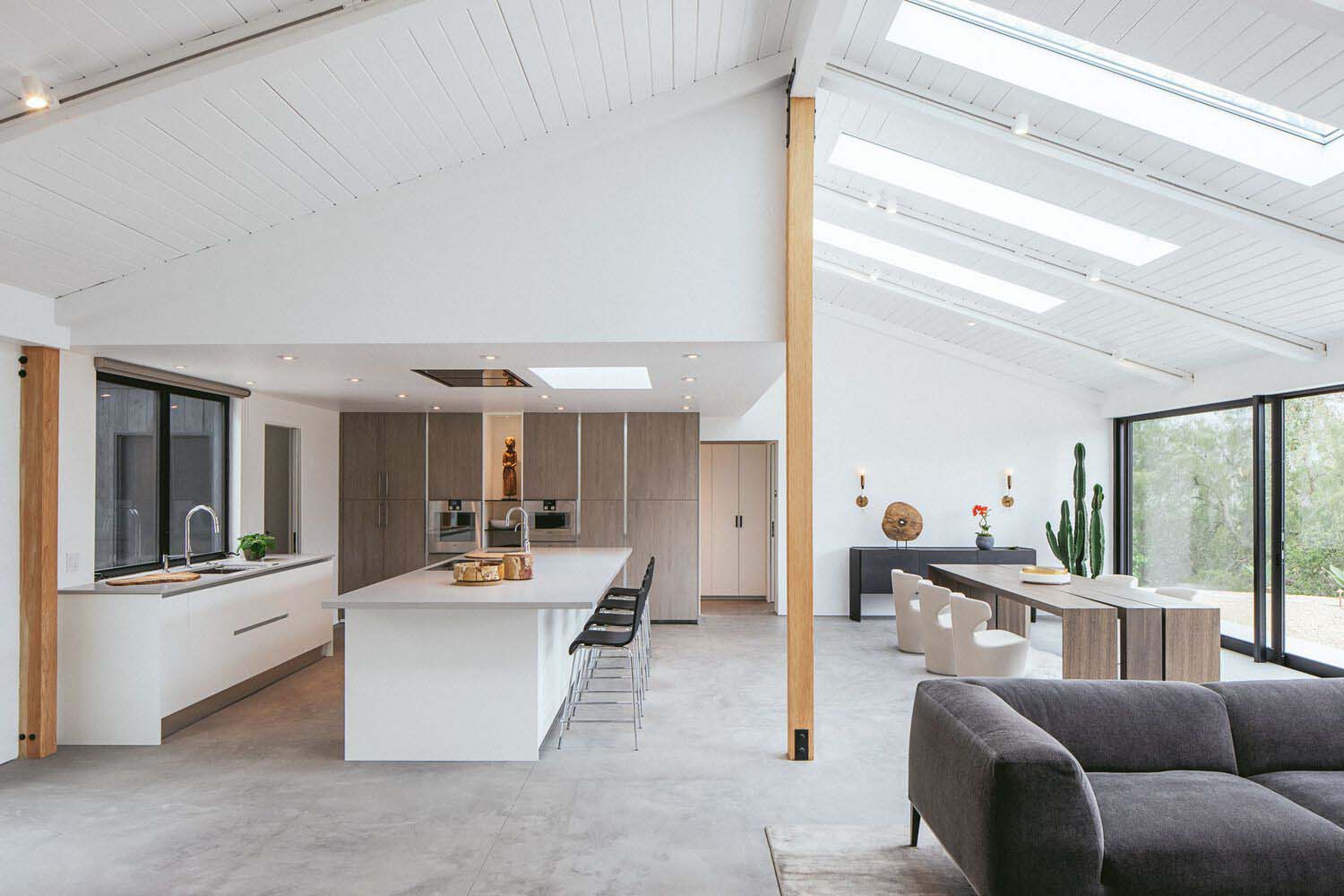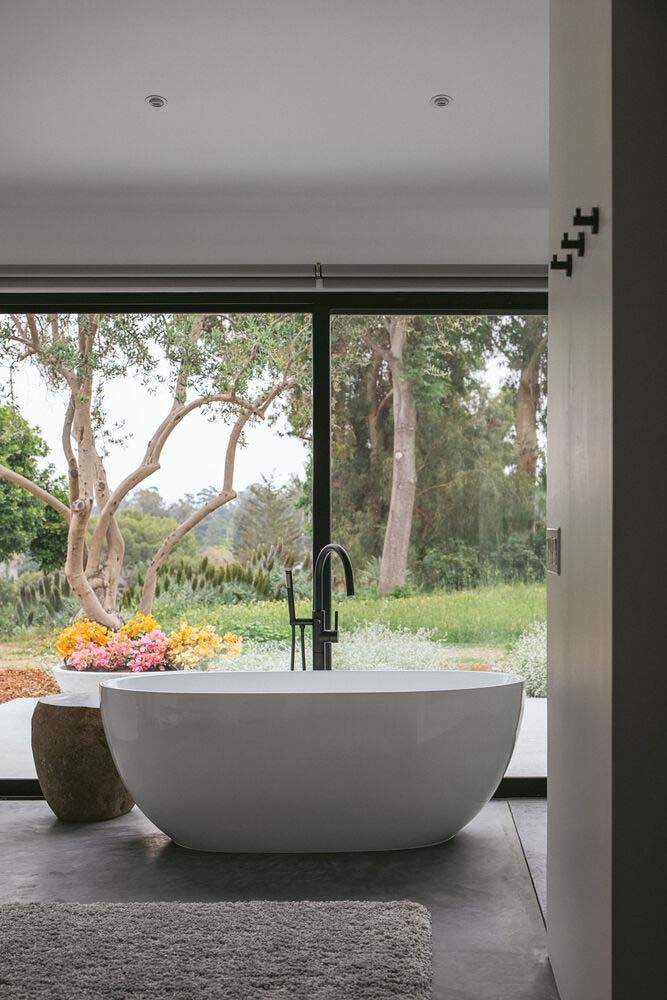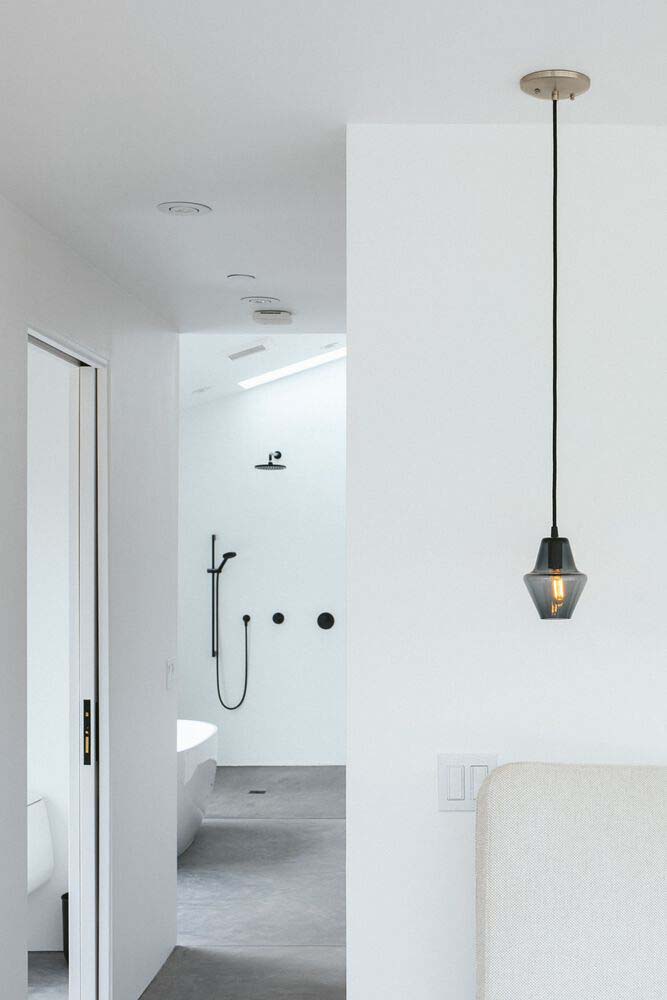 Inside, the transformation continues with a shift from traditional interior surfaces to concrete and smooth gypsum siding. The renovation not only brightened the interior but also modernized it, embracing clean lines and a minimalist sensibility. Dropped ceilings were removed, revealing the wooden ceiling structure, which was painted white to create more expansive spaces.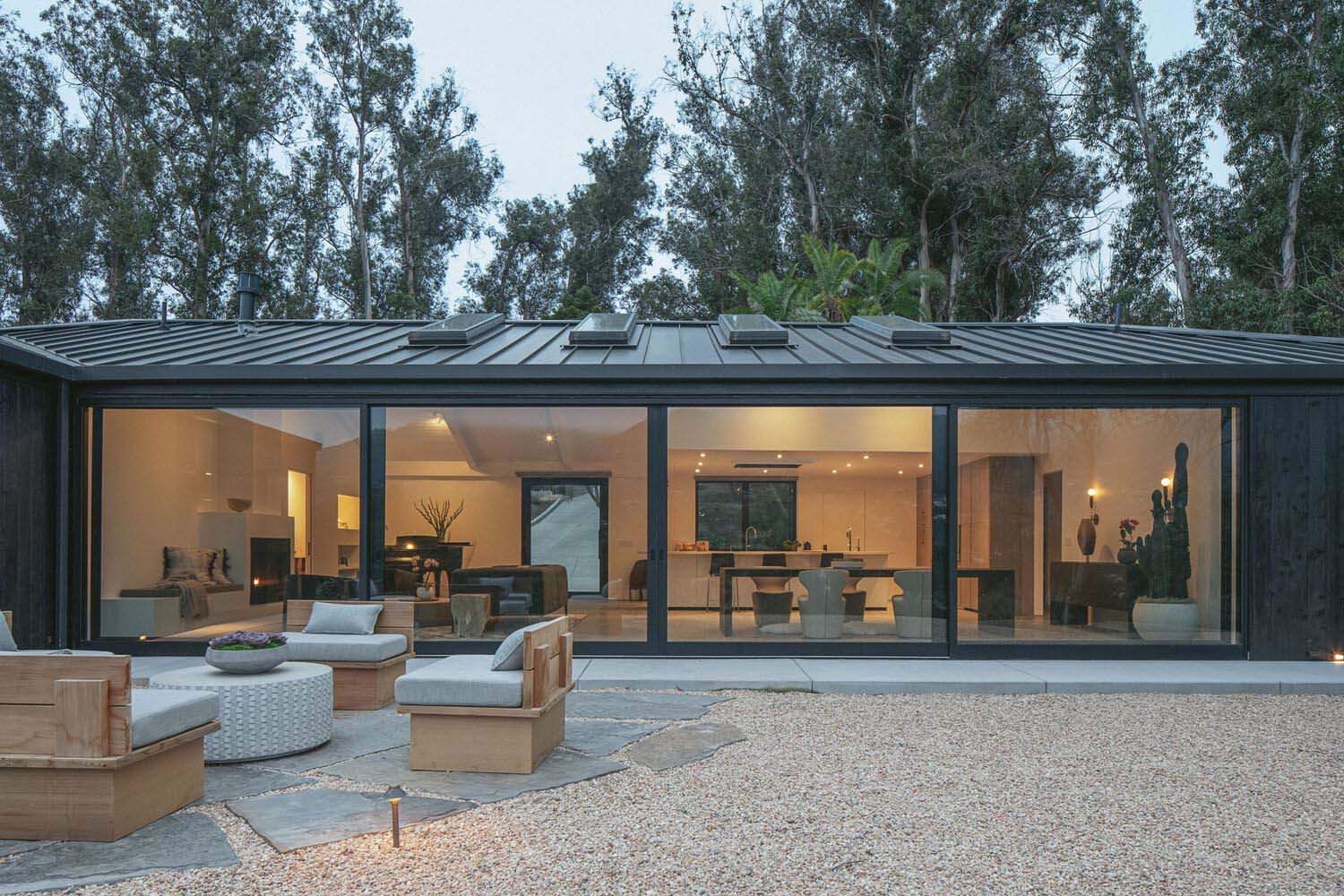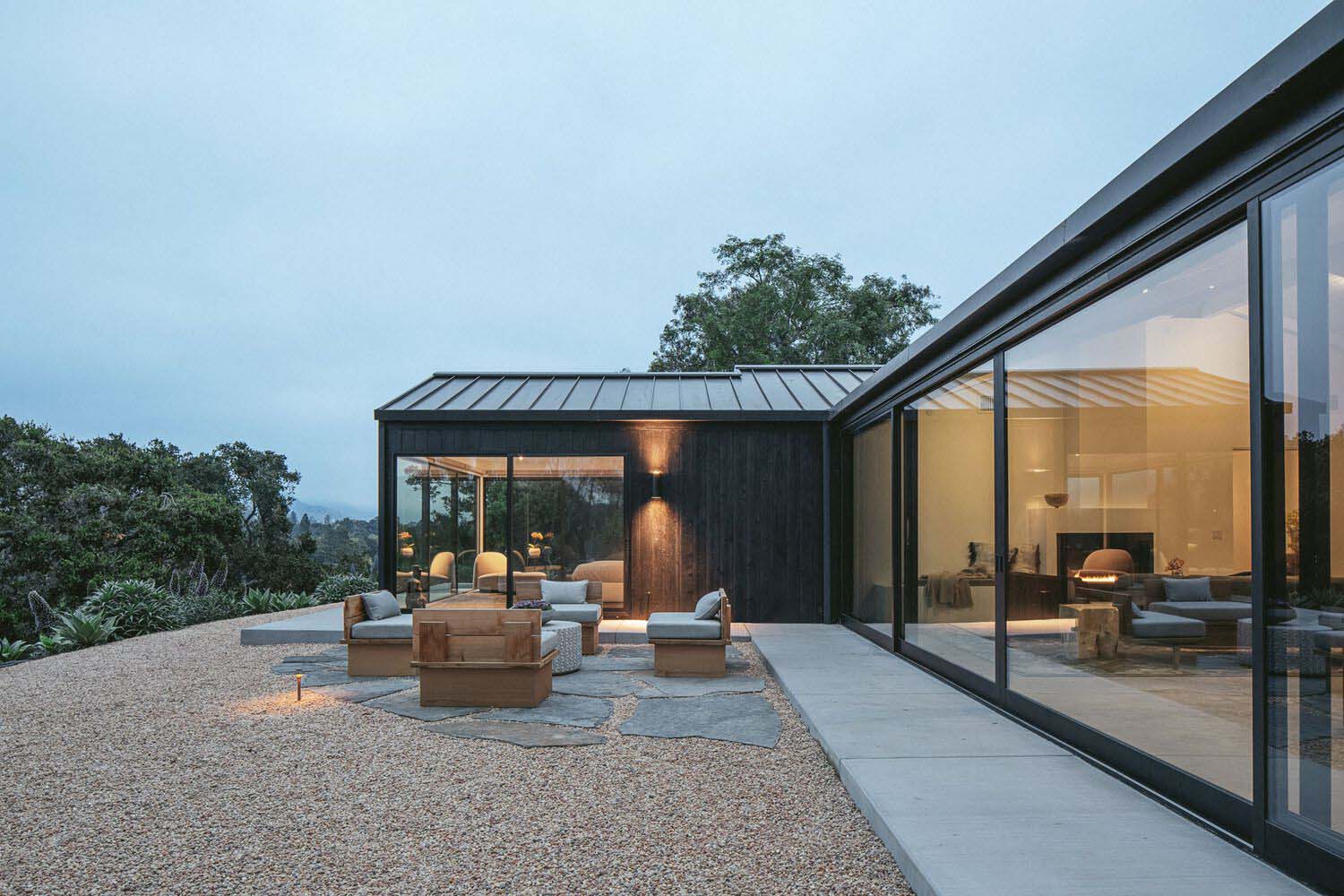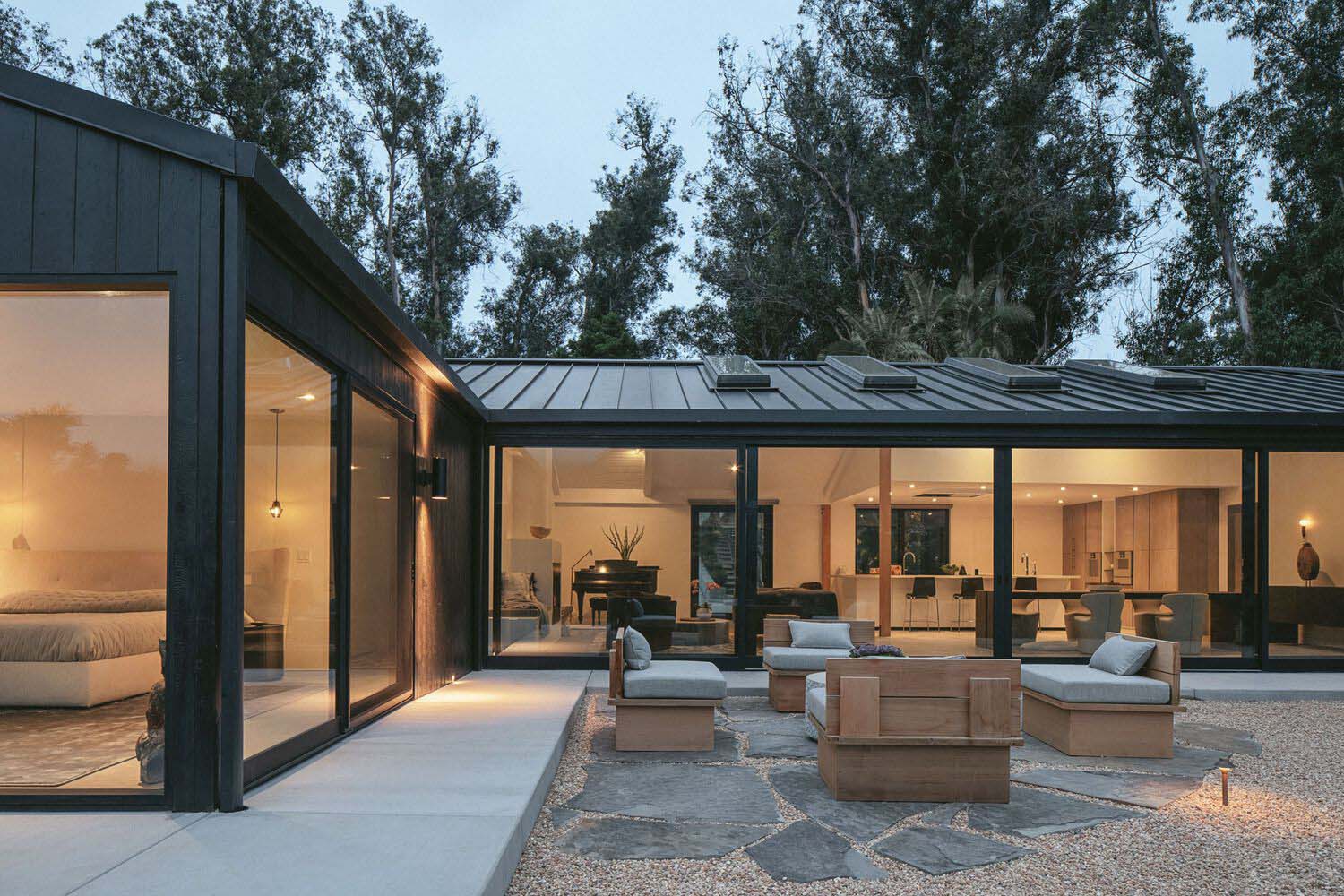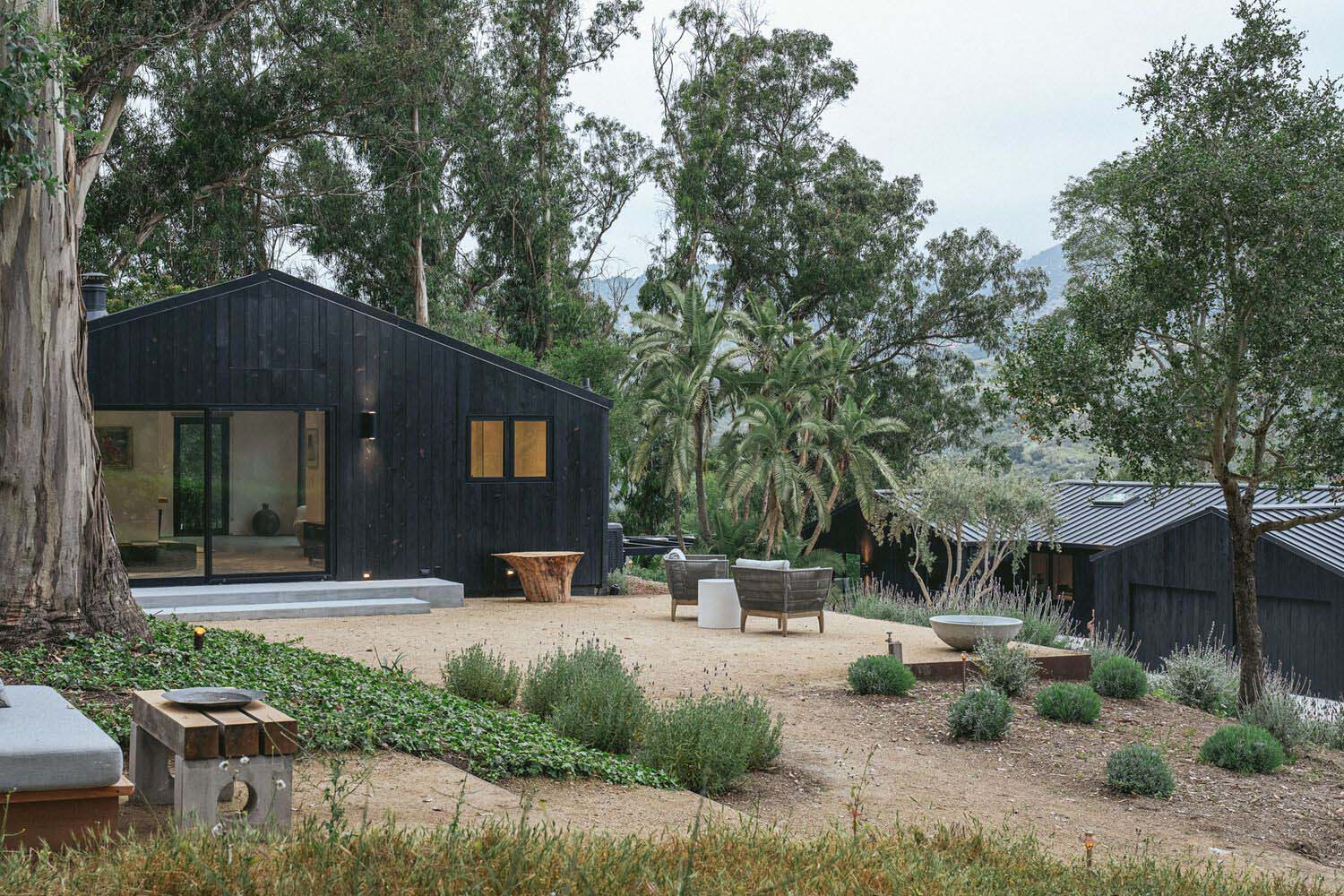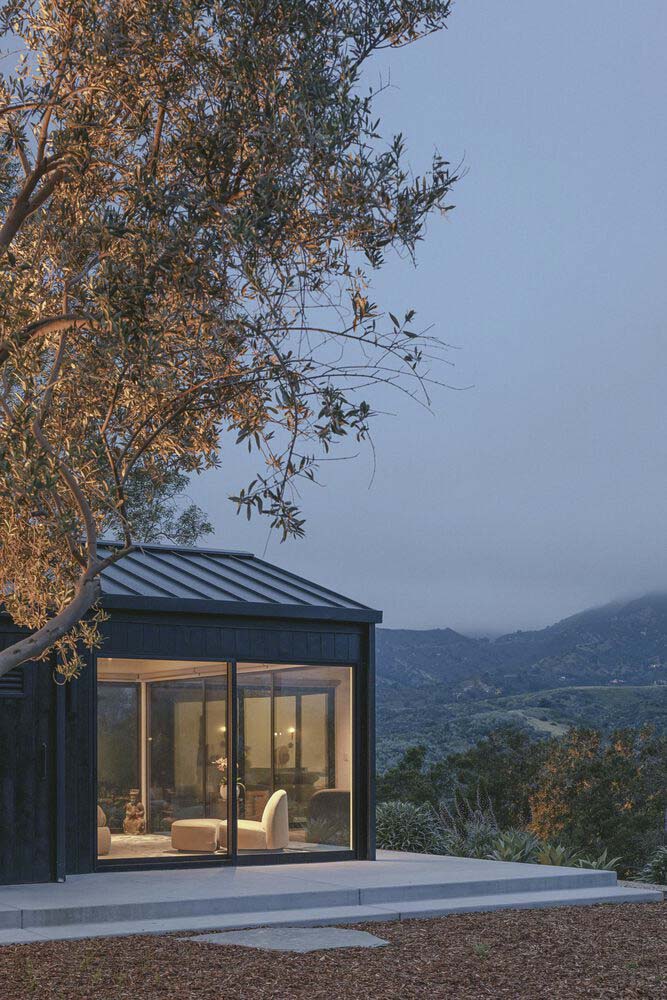 In a significant shift, several small bedrooms were merged to create a spacious primary suite, and the bathroom suite underwent expansion. Interior partition walls were eliminated to craft a vast and open area. The attention to detail is evident in every aspect of the design, with each piece of furniture treated as a work of art. The materials, including the stone used for countertops, exude an undeniable sense of dignity.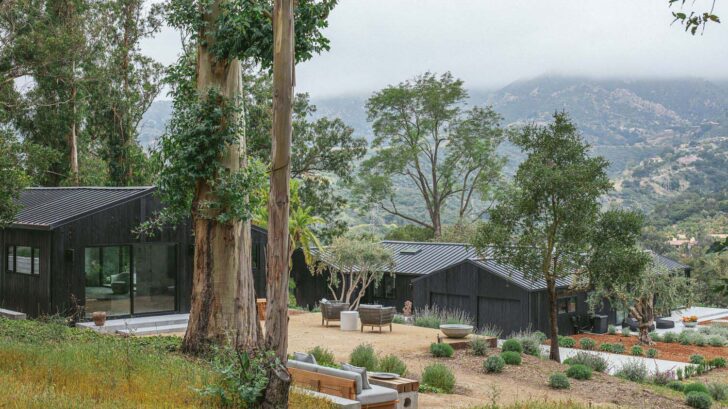 Project information
Architects: Anacapa Architectue – www.anacapaarchitecture.com
Area: 2500 ft²
Photographs: Erin Feinblatt
Builder/General Contractor: Richard Scibird
Structural Engineer: Ashley & Vance Engineering
Architect: Dan Weber | Anapaca
Project Manager: Jose Sanchez
Interior Designer: Bailey Peace
Interior, Landscape, Lighting Designer: Bailey Peace Design
Cabinetry: Armony
City: Montecito
Country: United States