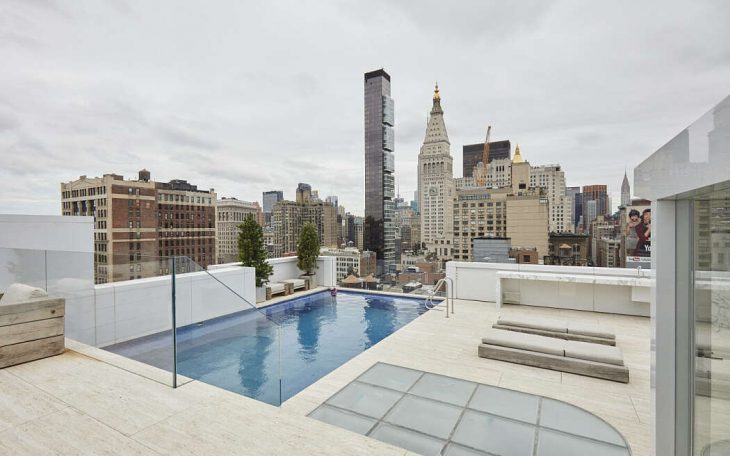 Søren Rose Studio designed this stunning penthouse apartment located on Park Avenue, New York City, in 2016. Take a look at the complete story after the jump.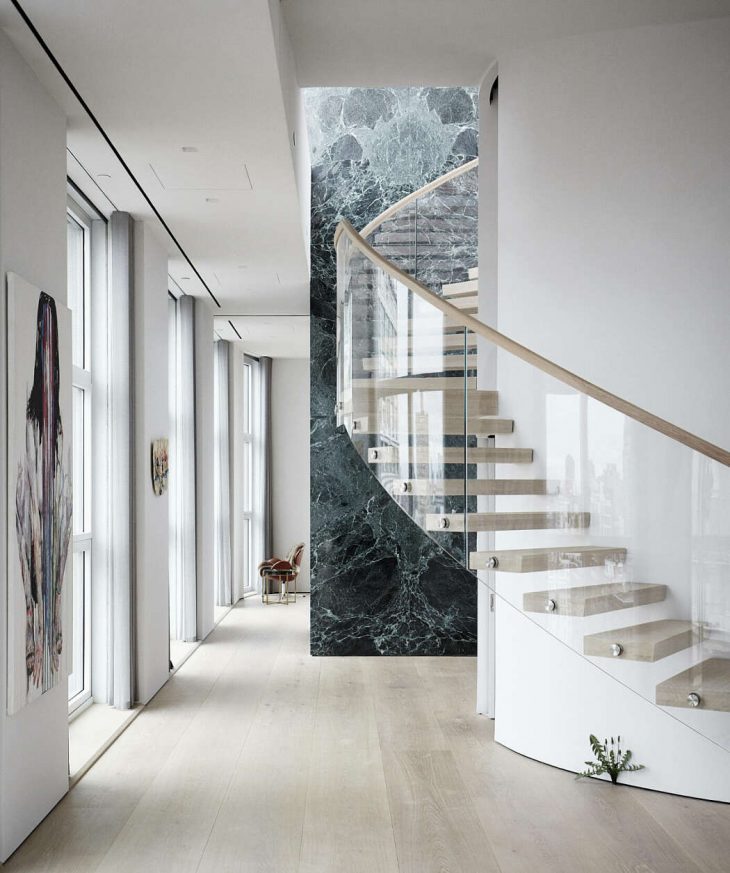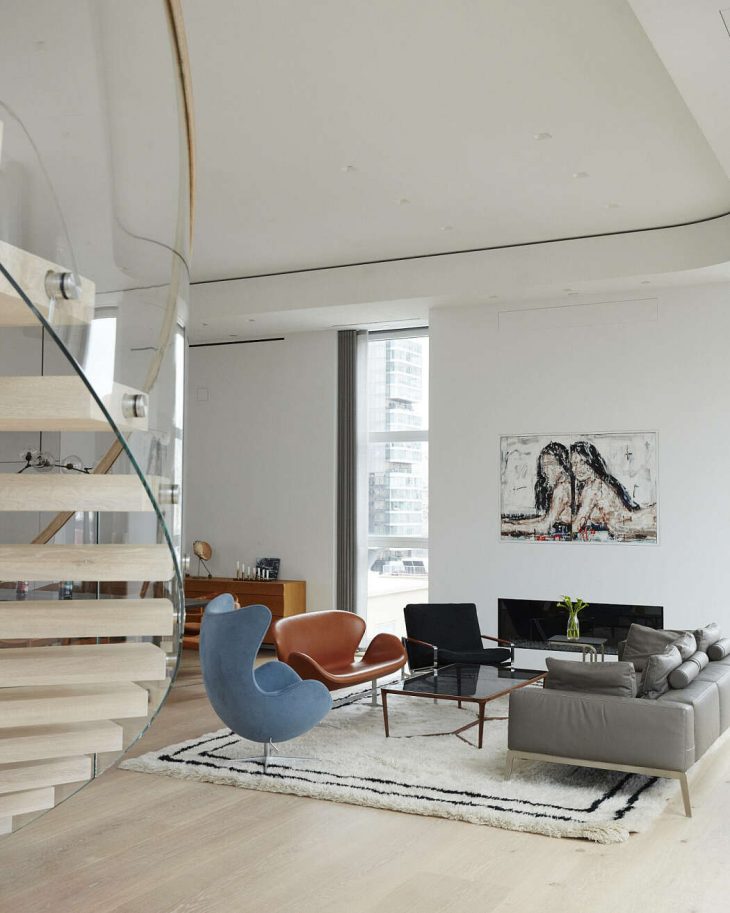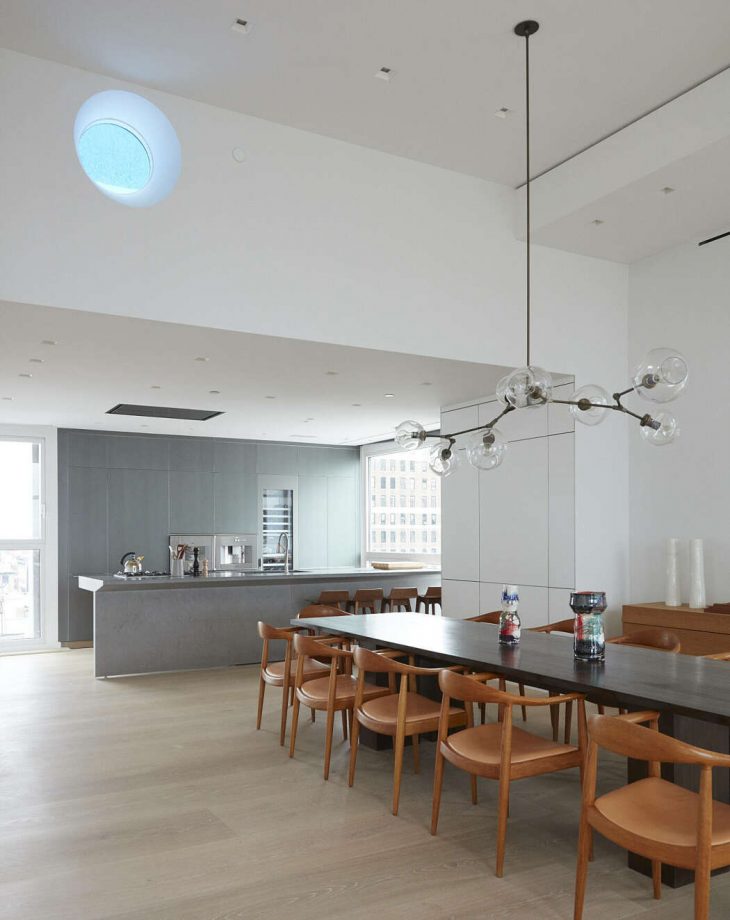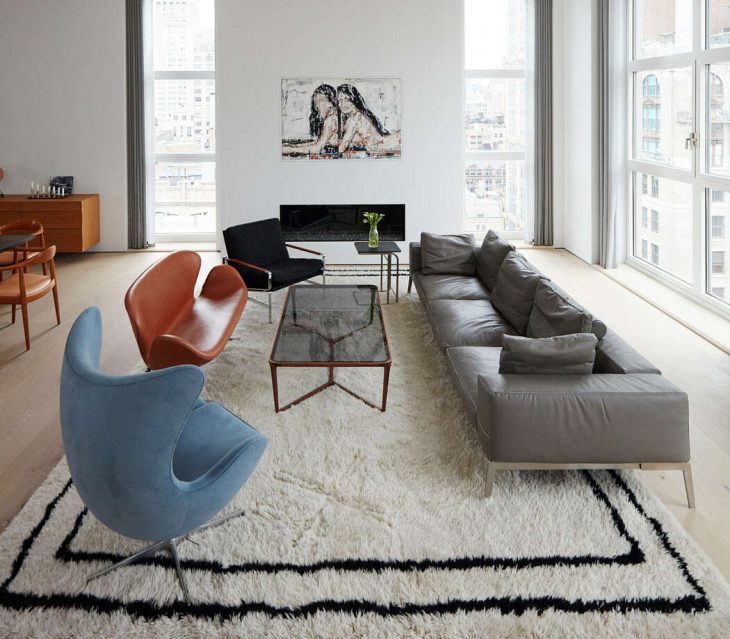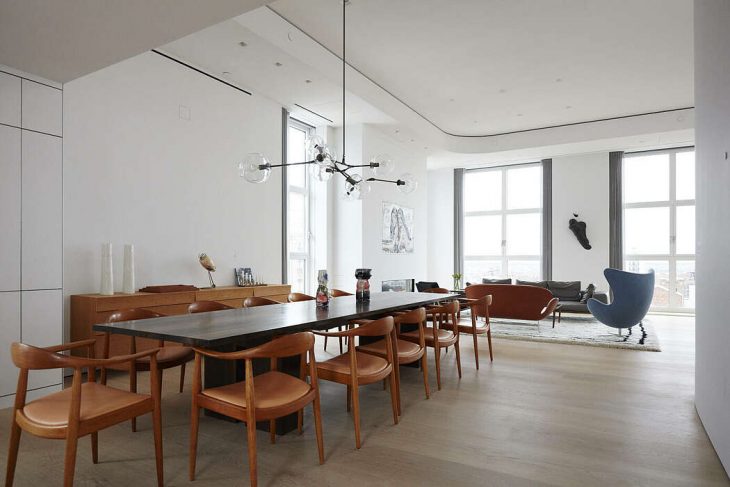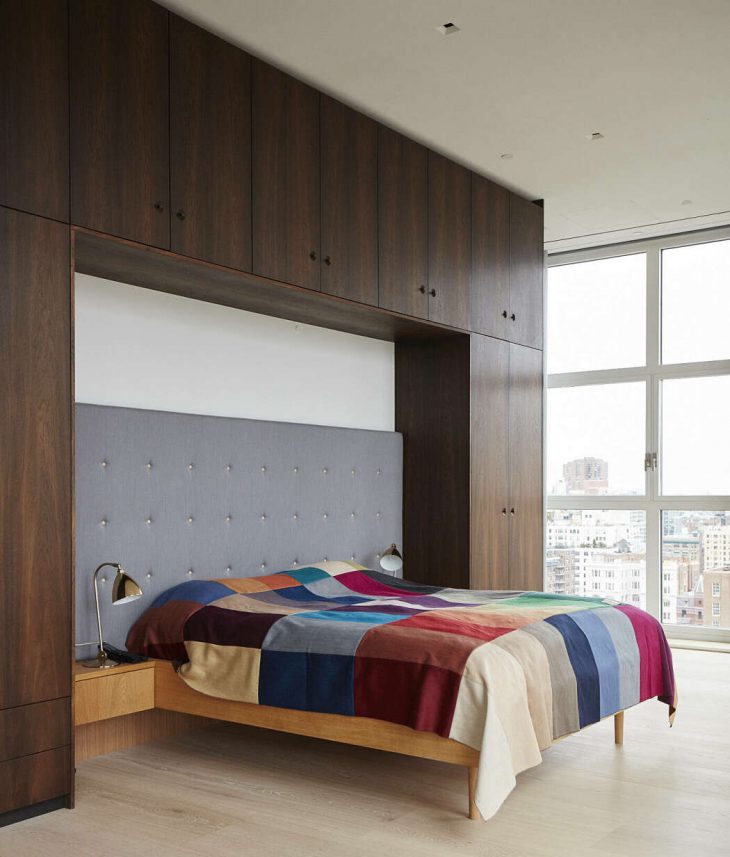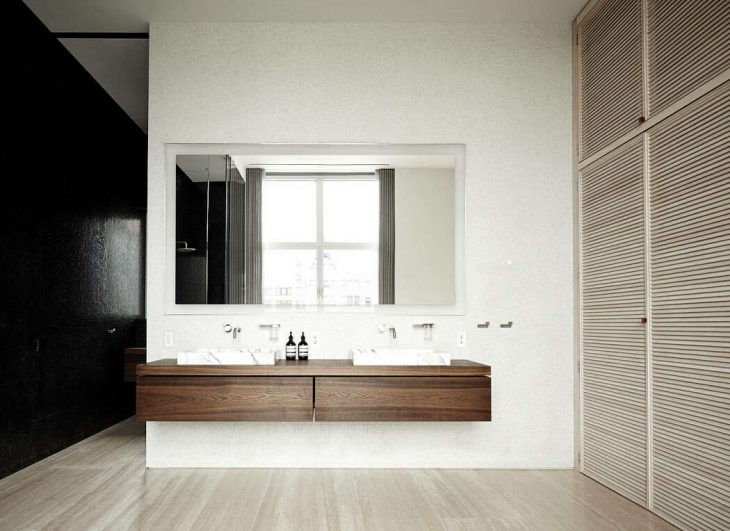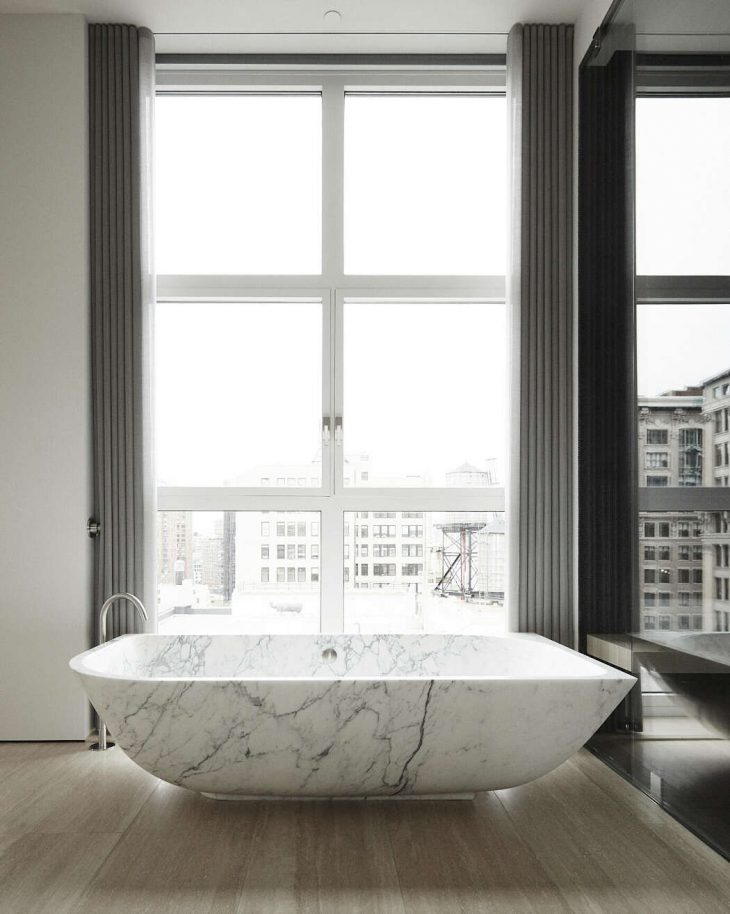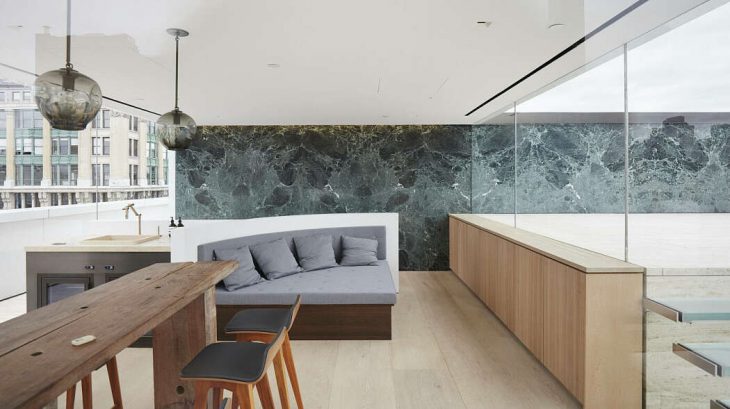 From the architects: The complete head-to-toe renovation of this 6,000 square feet Gramercy residence includes the top floor of a residential building and its roof with a pool and a glass pavilion. The project, in all its facets, is the marriage between traditional Scandinavian design and both industrial and contemporary New York.
A majestic dark verde alpi marble wall cuts through the first floor all the way to the rooftop. The stone was sourced from the same quarry that Mies Van der Rohe got his marble for the Pavilion in Barcelona. We designed the bathtubs, vanities, all the millwork, hardware for the doors and windows, and even designed a custom key for the amazing bespoke door made in partnership with BDDW. This apartment is truly the studio's magnum opus.
Photography by Thomas Loof
Find more projects by Søren Rose Studio: www.sorenrose.com