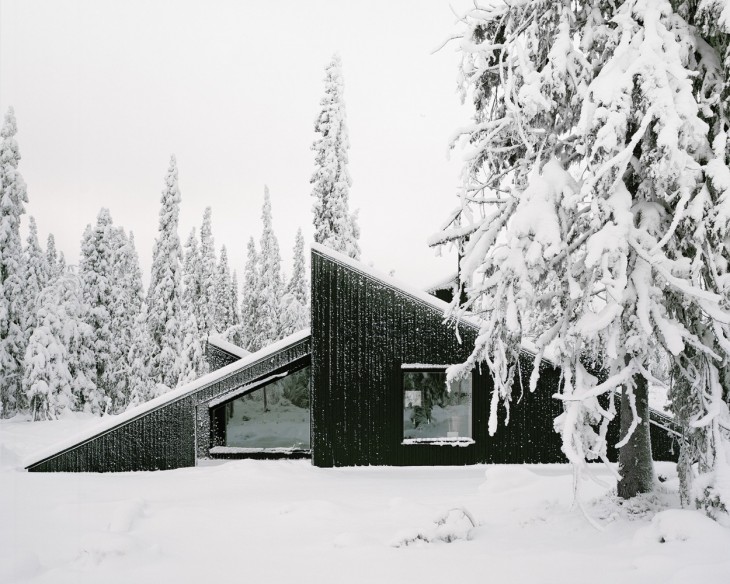 Architecture studio Vardehaugen designed this modern cabin influenced by the classic motif of a snowbound cabin with its roof protruding above the snow. Cabin Vindheim is situated within a deep forest, near the norwegian town of Lillehammer — a region subject to heavy snowfall. Take a look at the complete story after the jump.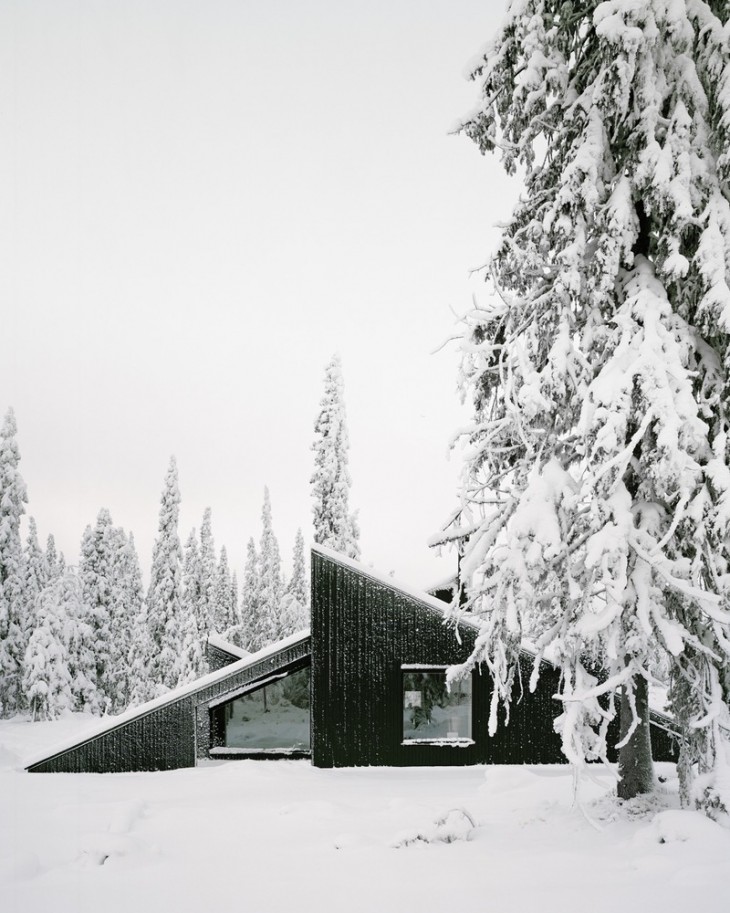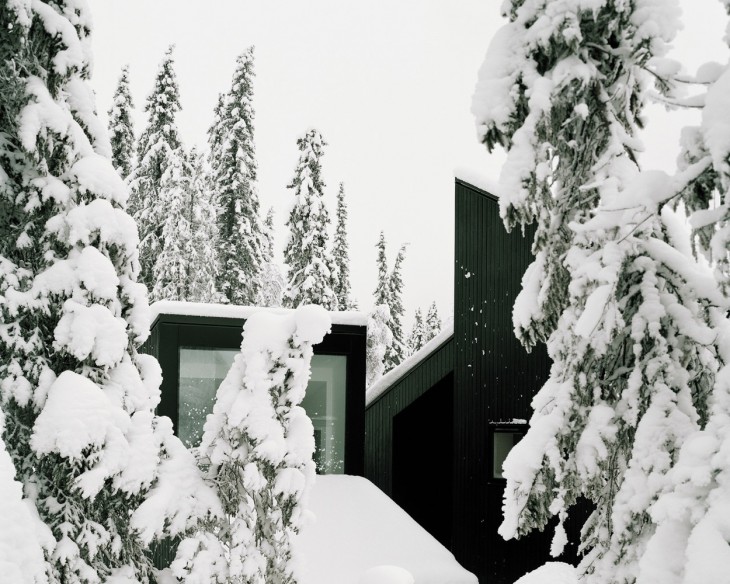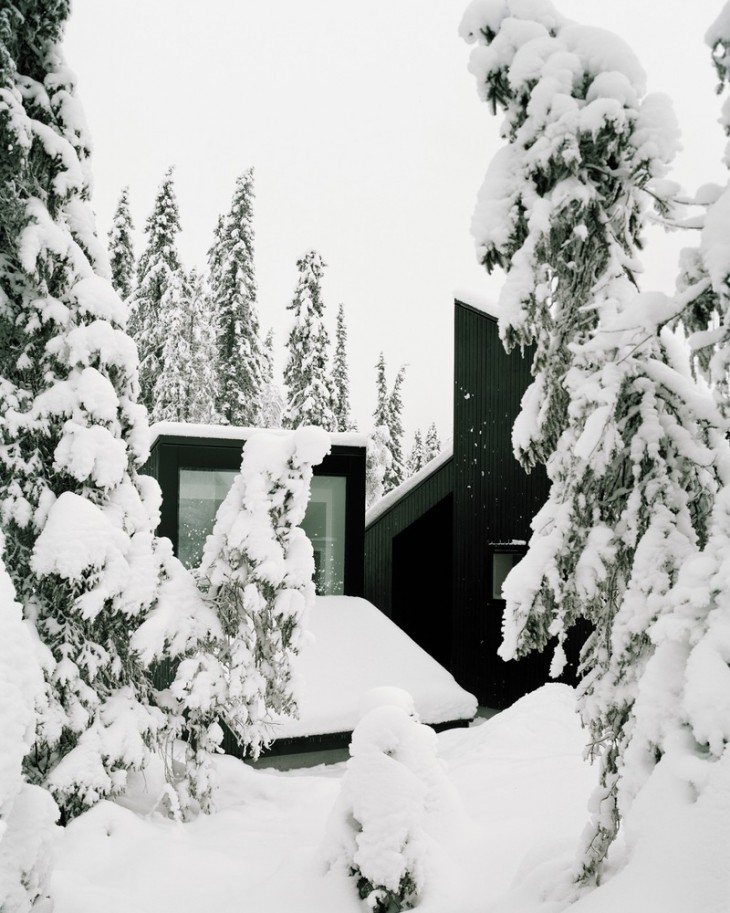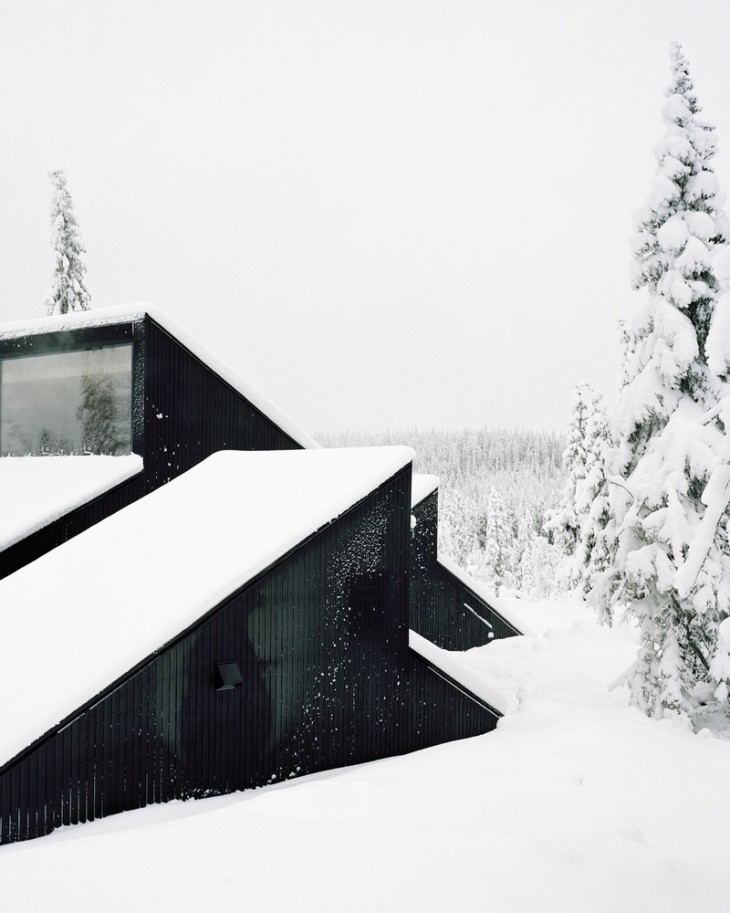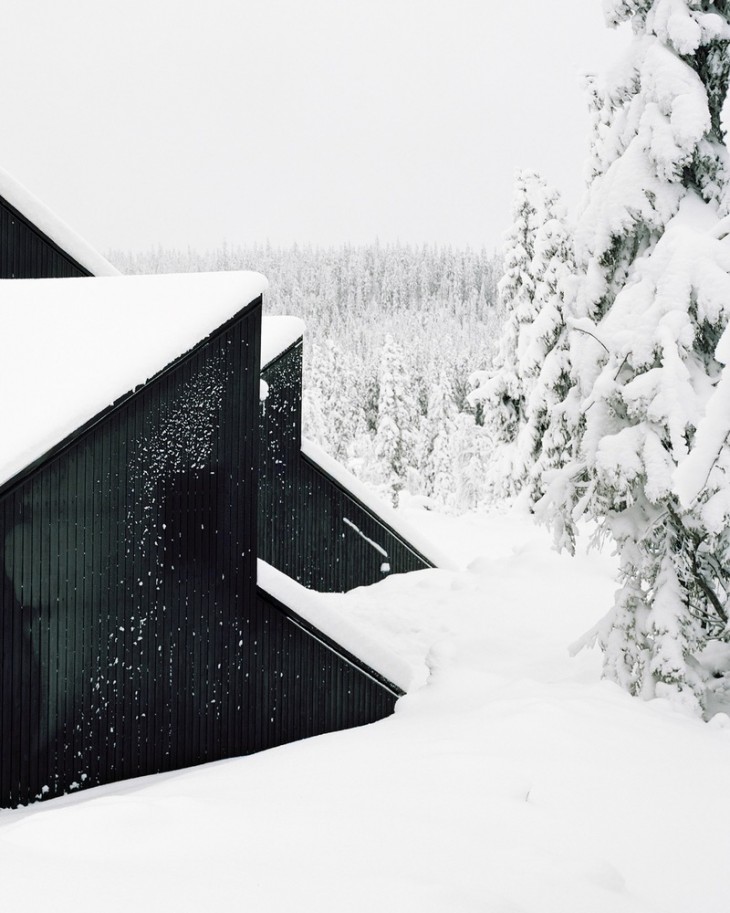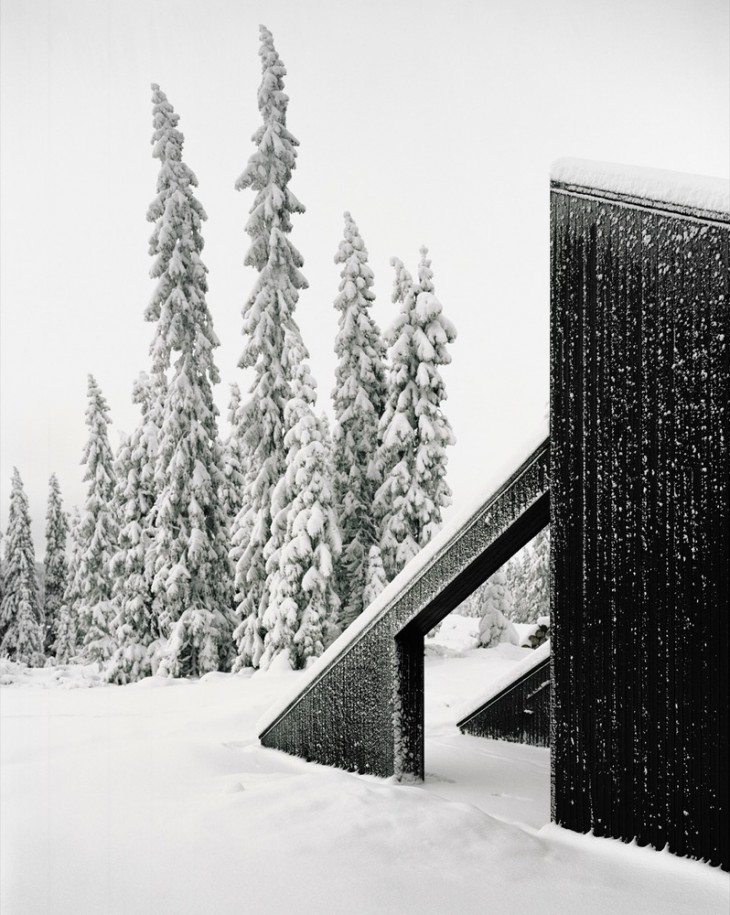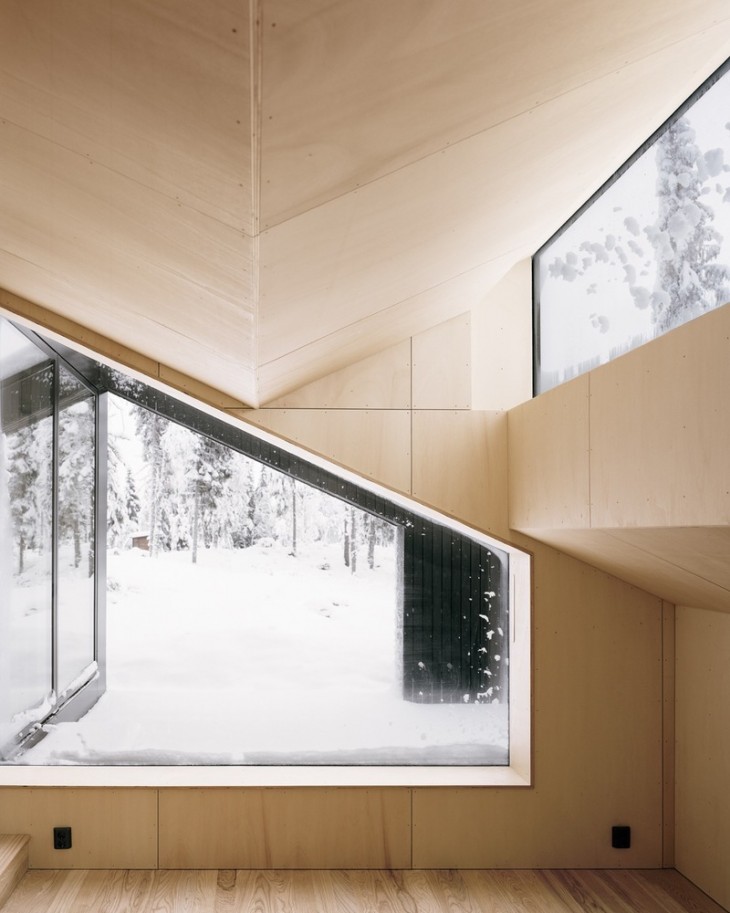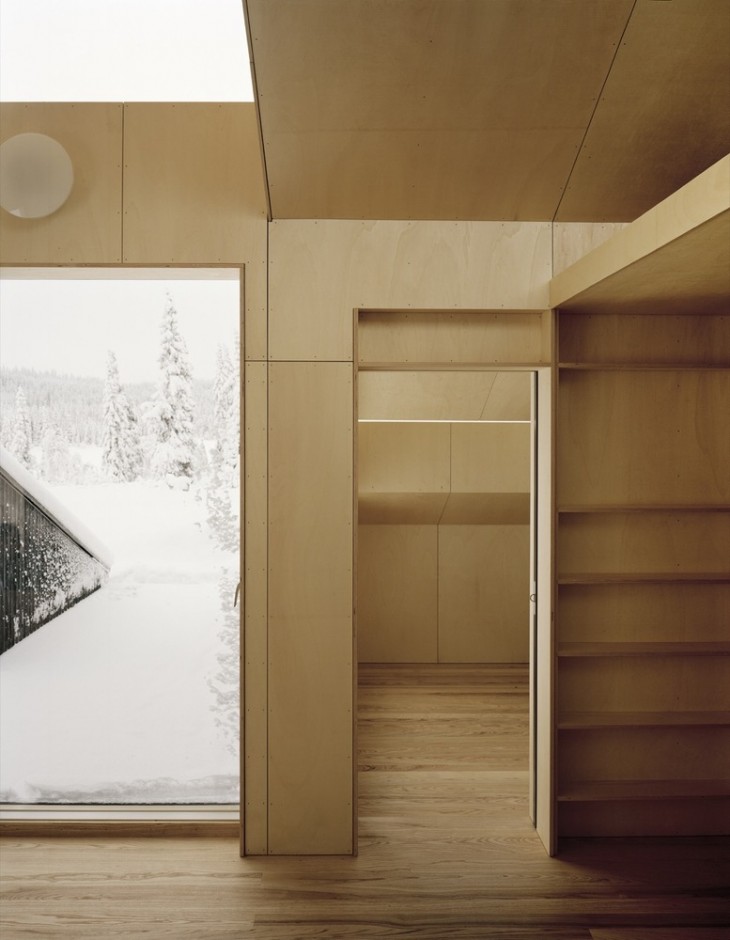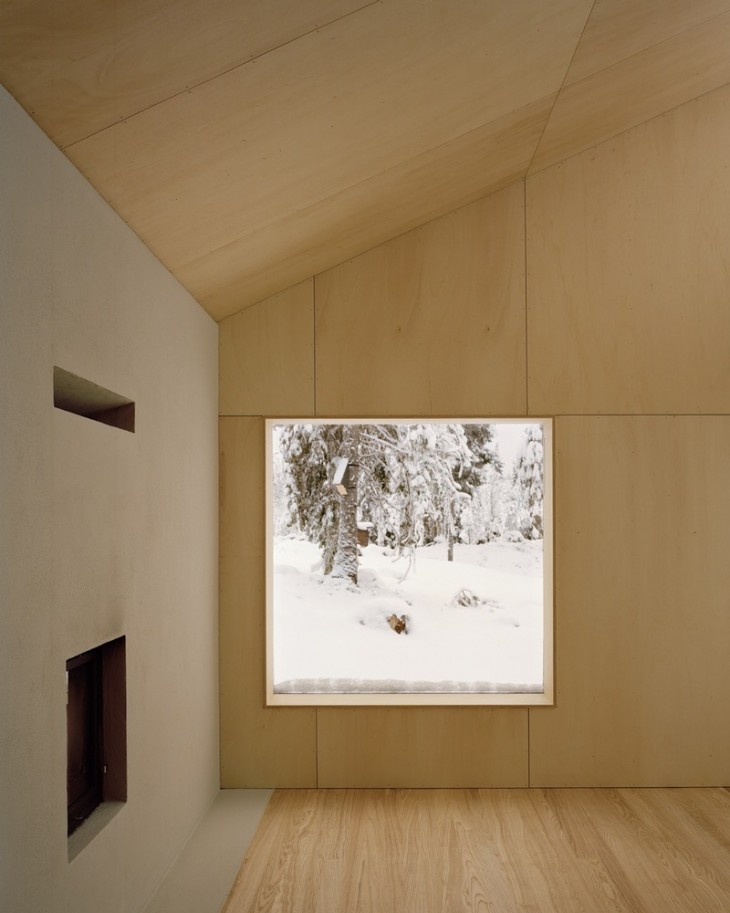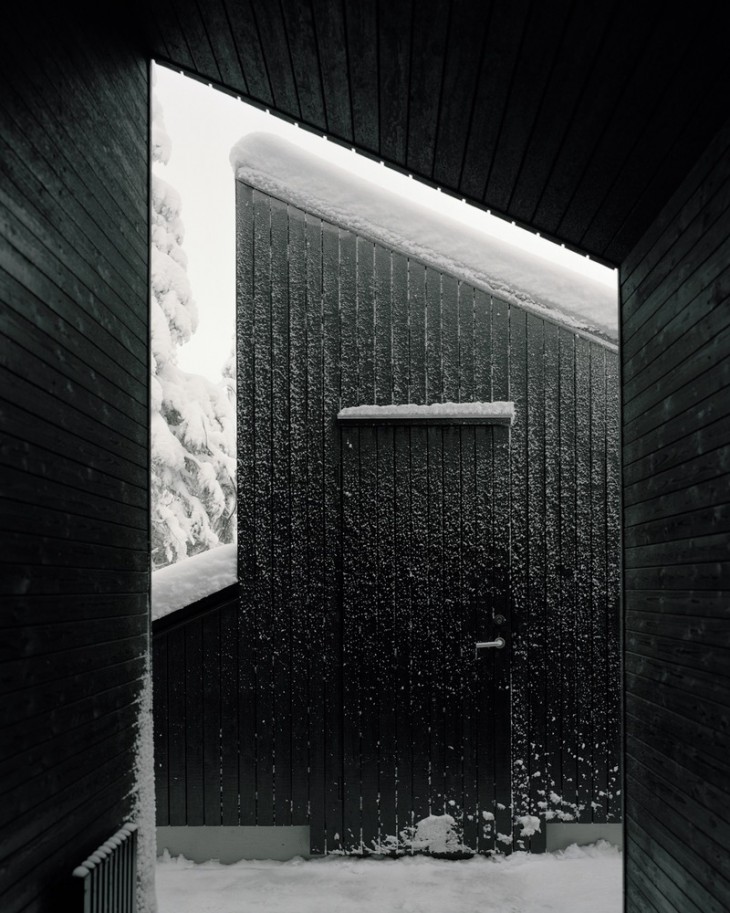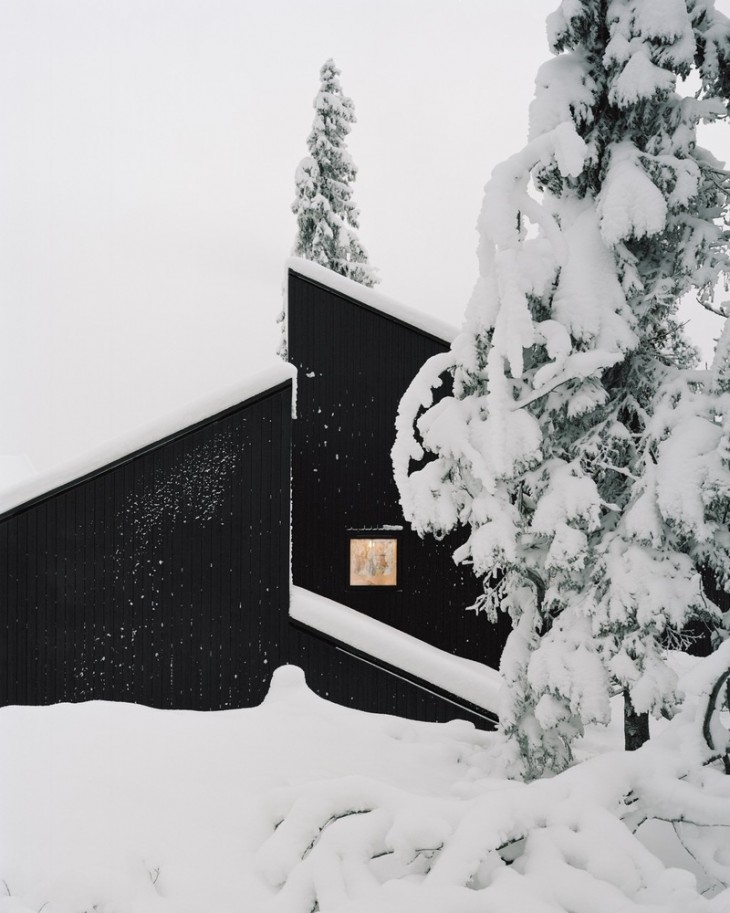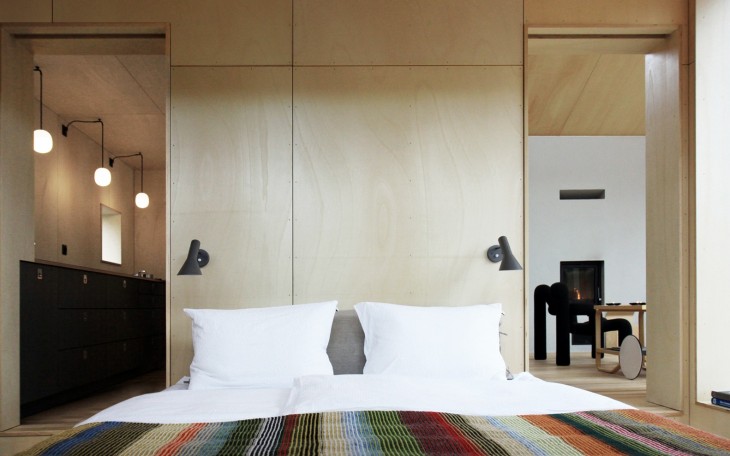 Cabin Vindheim is situated deep into the forest, in the alpine landscape close to Lillehammer / Norway. The cabin is inspired by the classic motif of snowbound cabins, which have only their roofs protruding through the snow. When snow covers the structure the division between architecture and nature becomes blurred, and the roof becomes a man-made slope for ski jumping, toboggan runs and other snow-based activities. In spite of a compact floor plan (55m2) the cabin is spatially rich and generous due to the sloping roof and the various uplifts. From the main bedroom and the mezzanine you can even gaze up at the stars and enjoy the northern light, while lying in bed. When resting in the cabin's bedroom, a large 4m-long window creates the impression of sleeping above the treetops and underneath the stars.
The building, which is composed of a large living room, a bedroom, a ski preparation room and a small annex with a utility room, is clad in black-stained ore pine. The interior is lighter, fully covered in waxed poplar veneer. The uninterrupted ceiling connects all of the rooms.
Photography by Rasmus Norlander