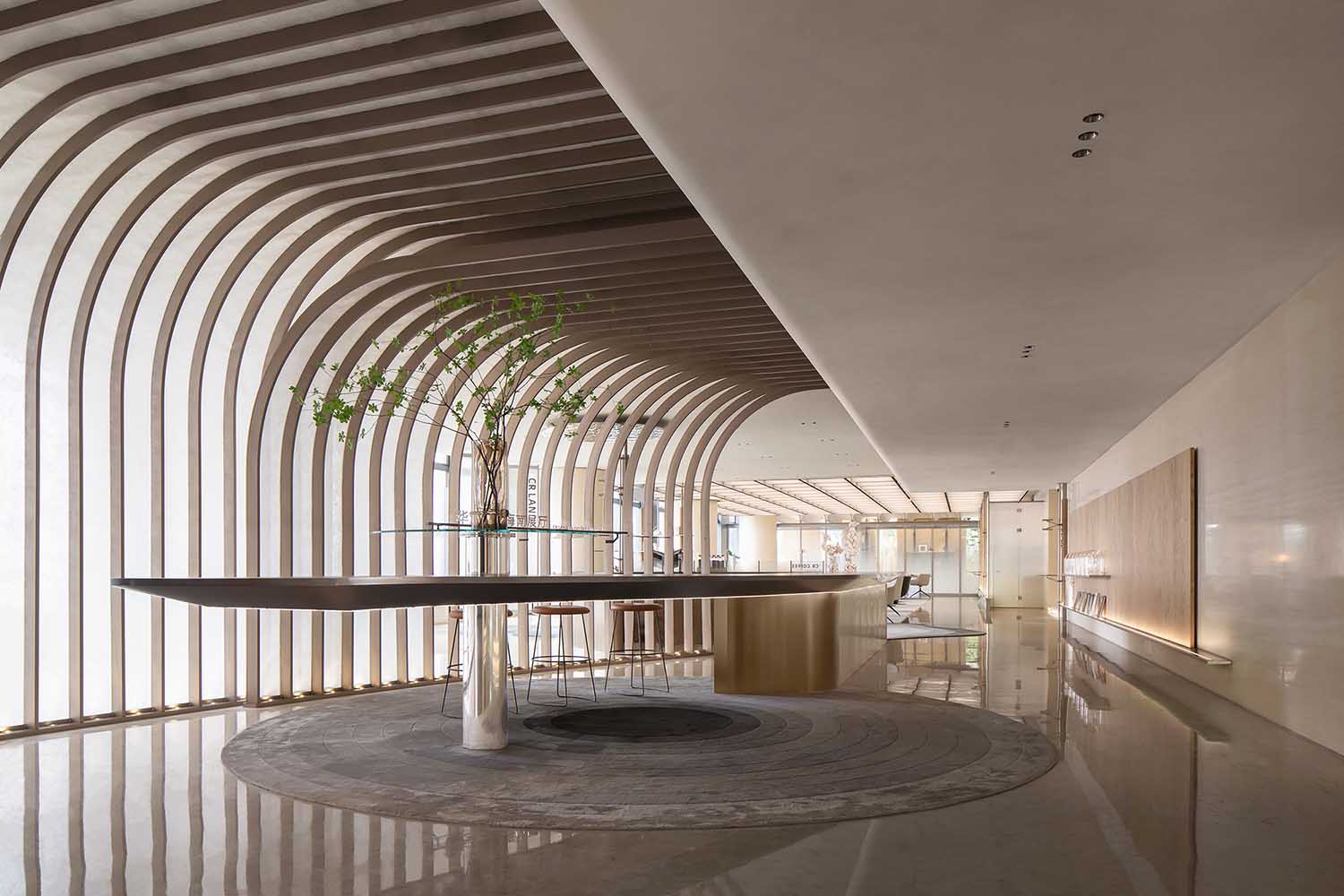 Embodying the perfect blend of commerce, residence, and office, TOMO DESIGN introduces a cutting-edge workspace solution with their latest project – the CR Land Urban Exhibition Hall, Hainan. The projectl positions itself as the new epitome of a world-class workspace.
The Vision of MIX LAND
Nestled in the heart of Haikou CR Center, a landmark complex that amplifies the synergy between retail shopping, luxurious hotels, and upscale residences, the project resonates with the essence of "MIX". This keyword underpins a novel workspace IP, ensuring the CR Center isn't just another property sales venue but a beacon of future workspace ideals.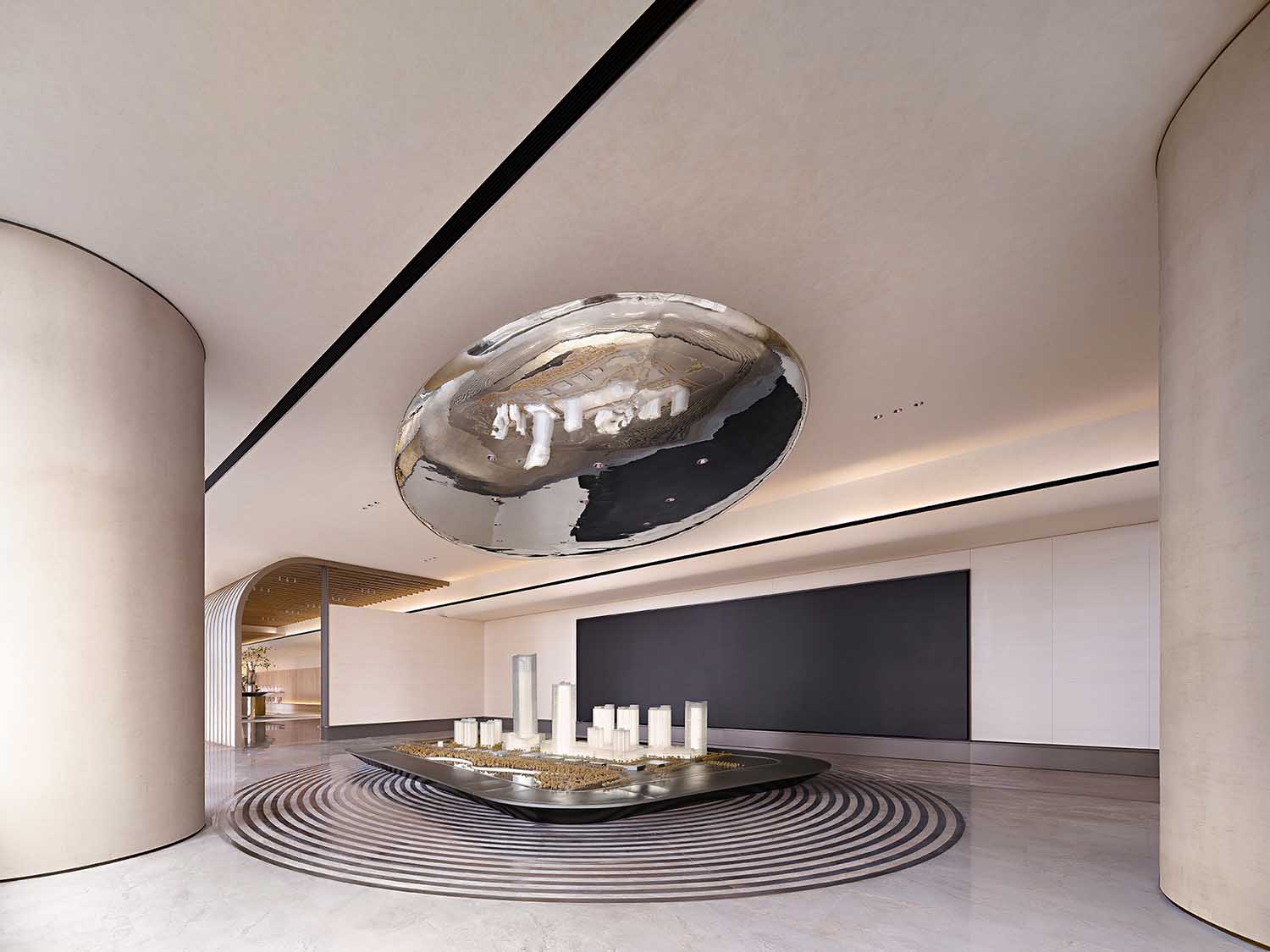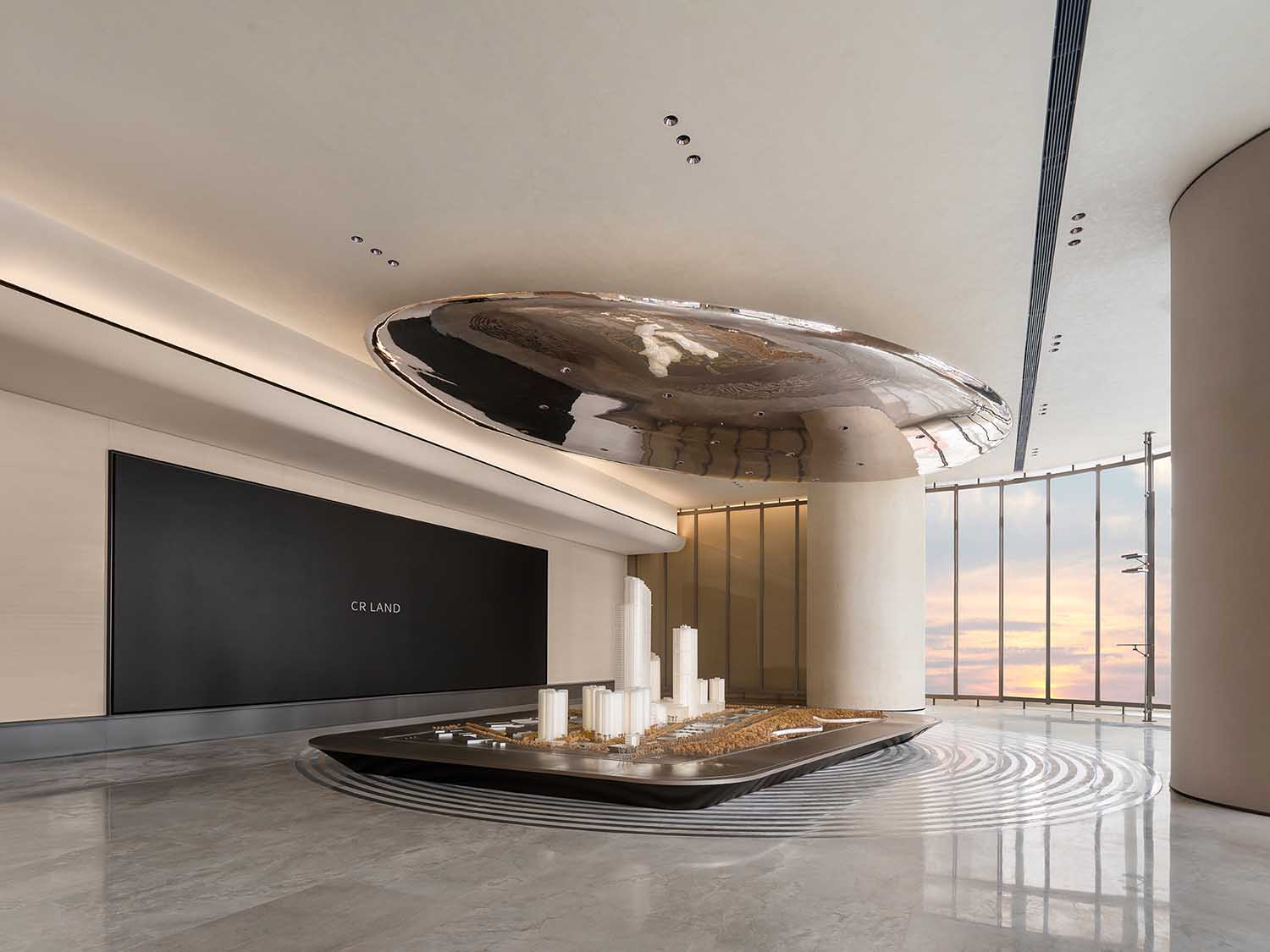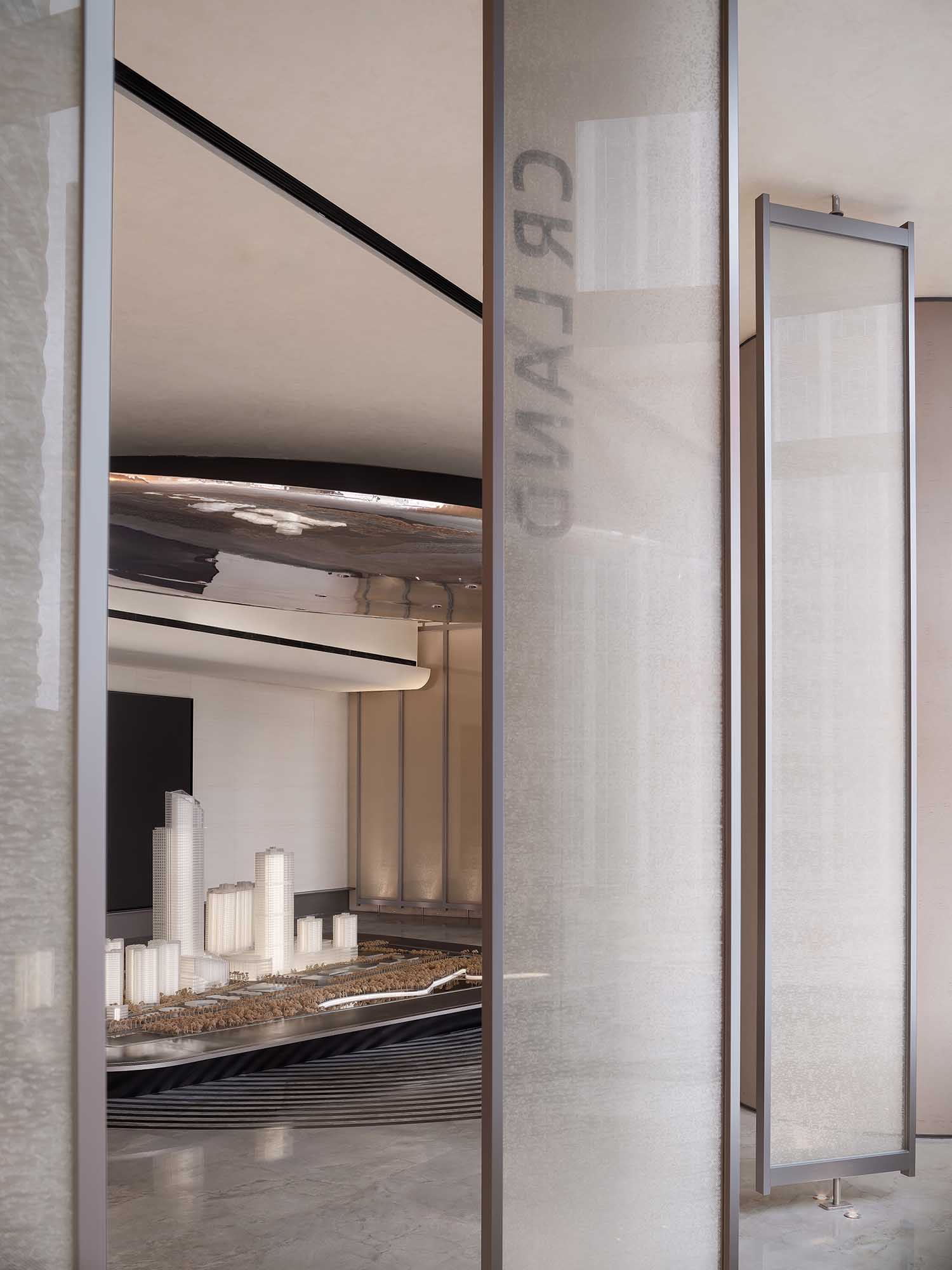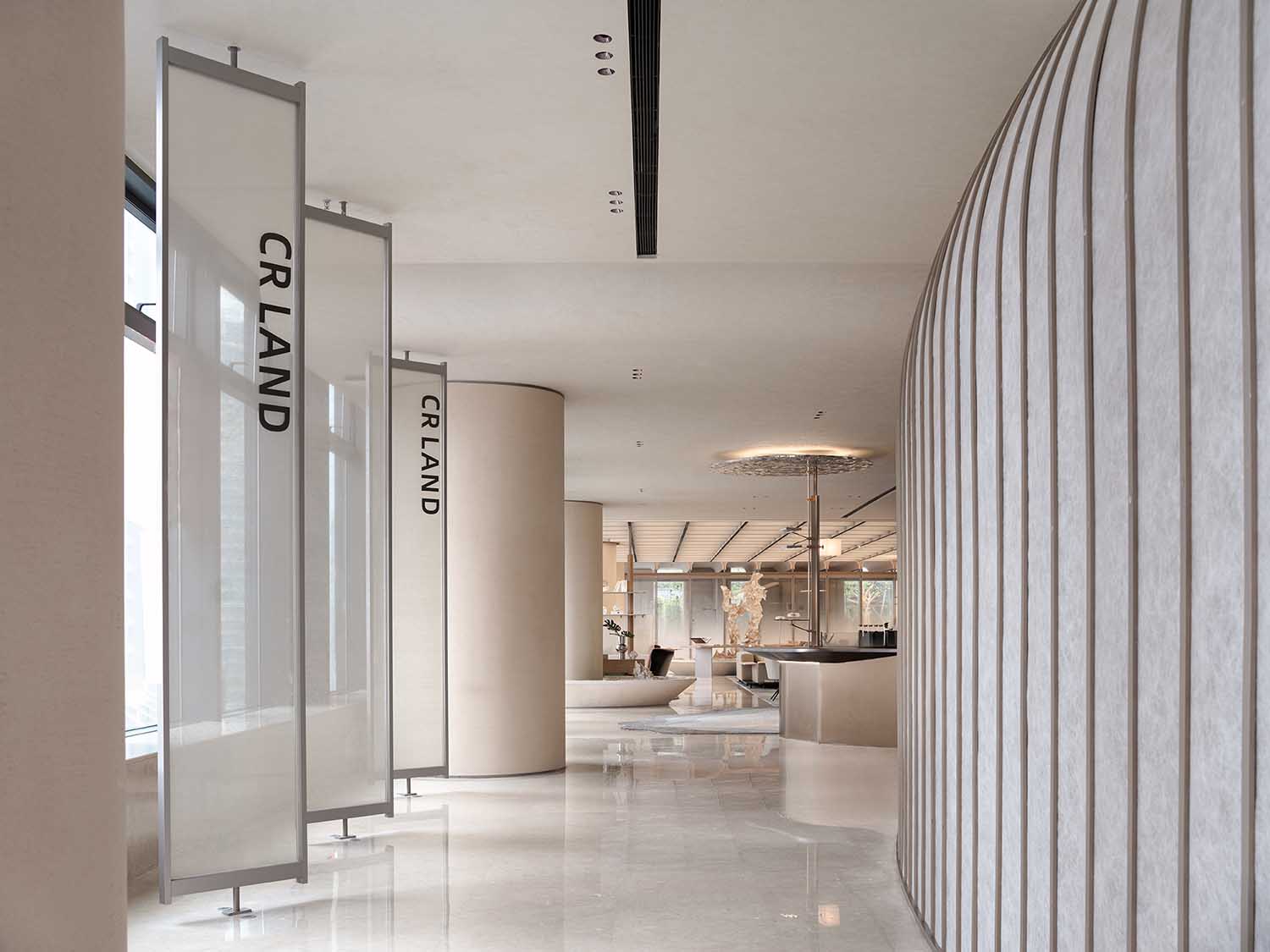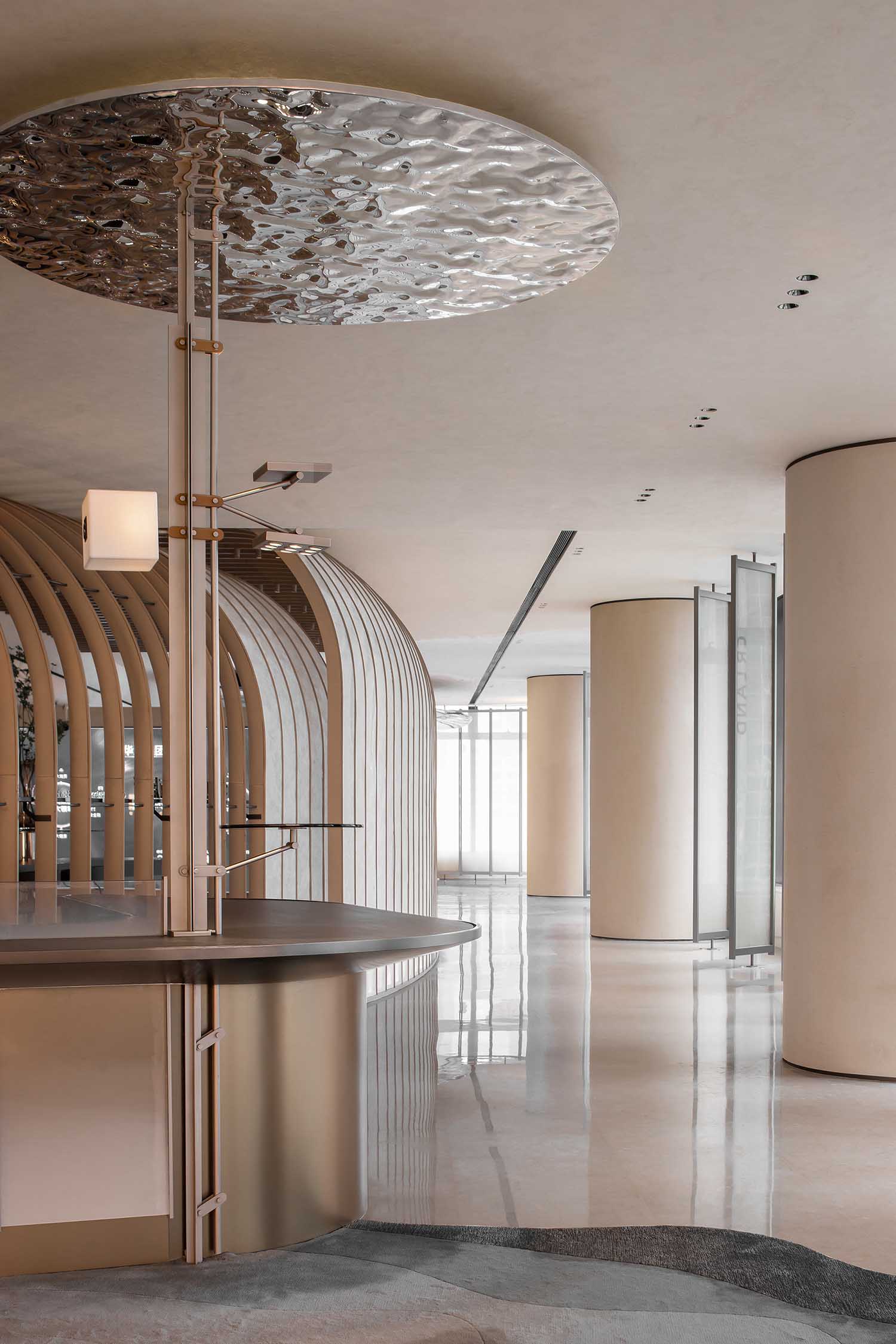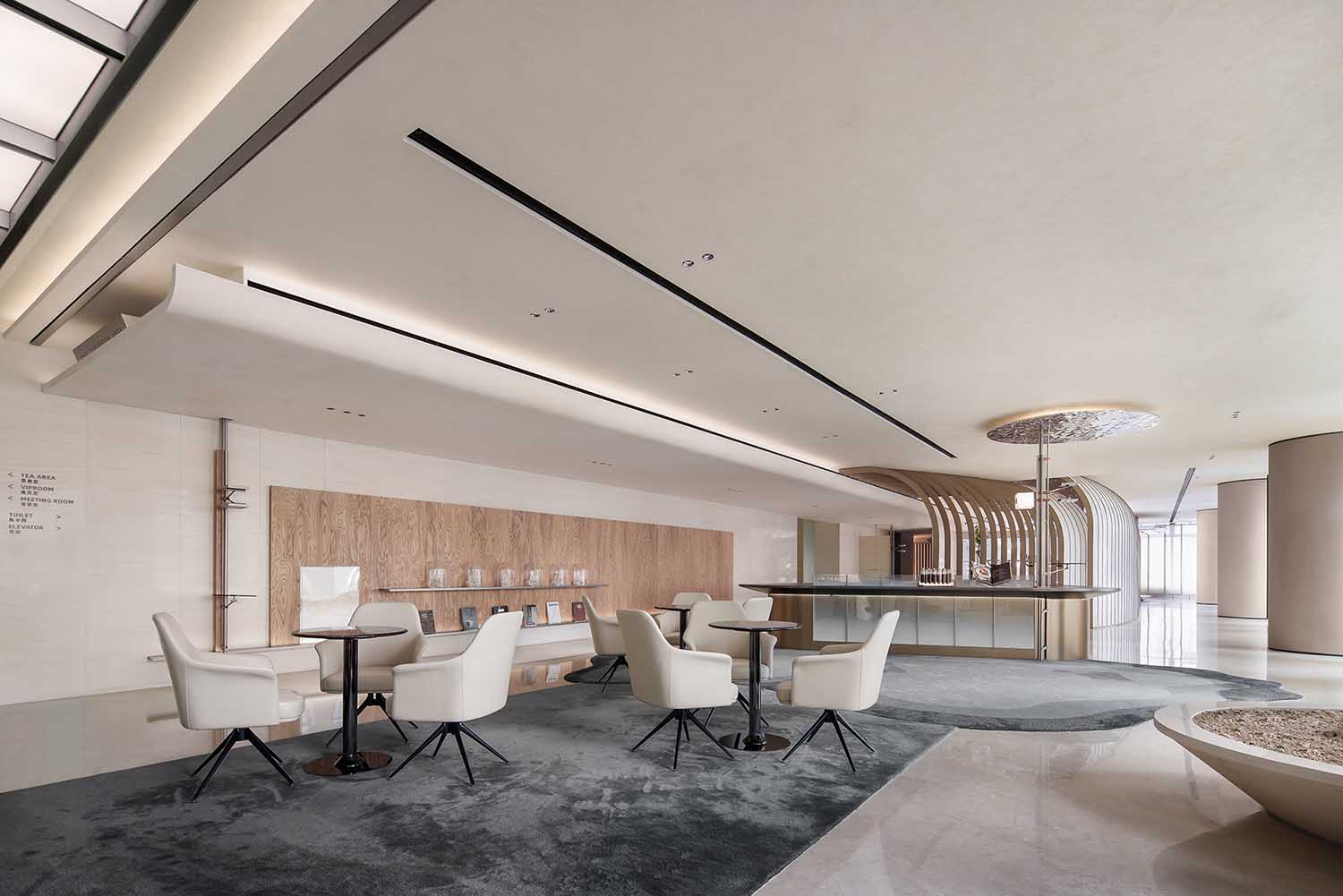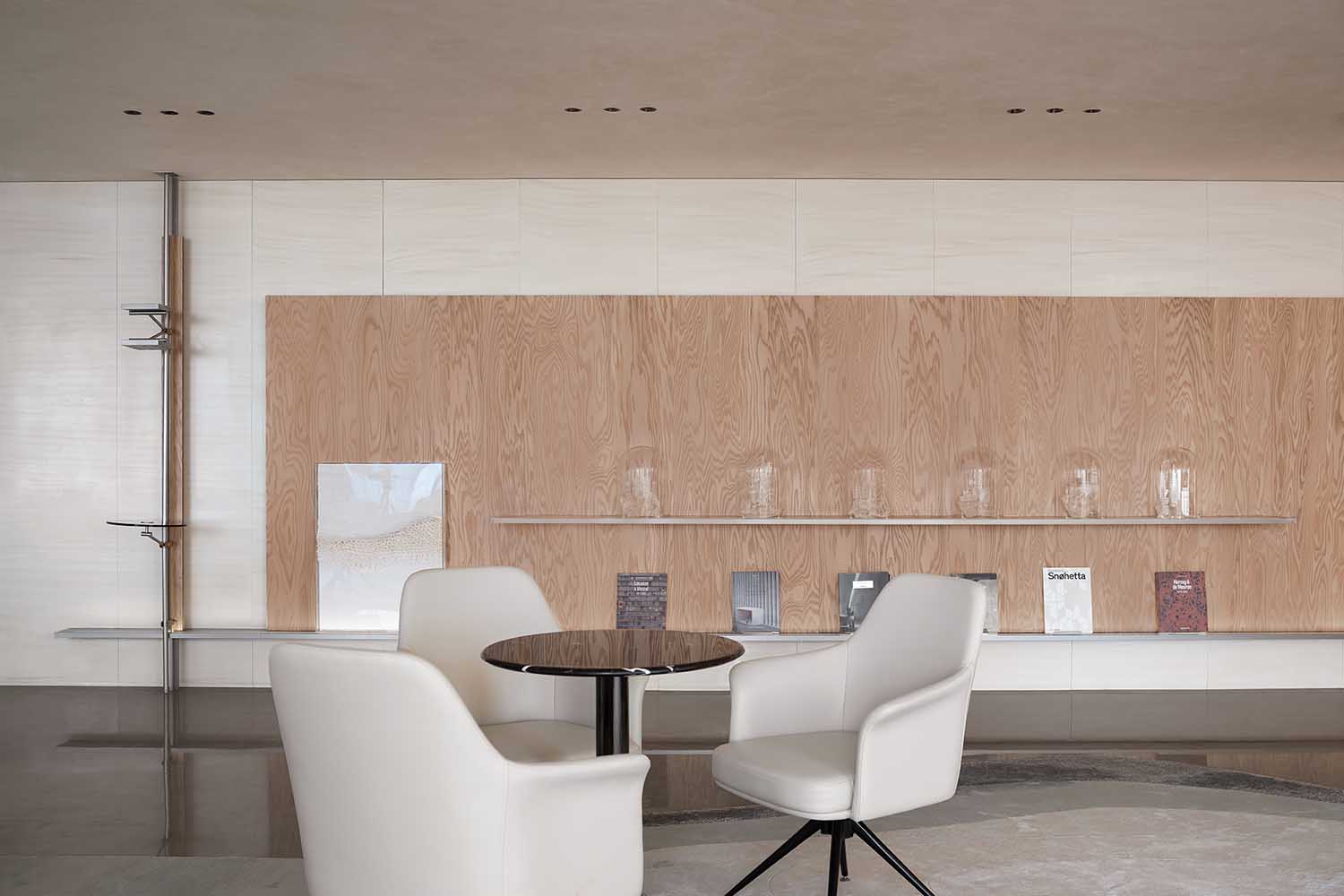 Threefold Creative Brilliance
TOMO DESIGN's approach is encapsulated in three creative realms:
IN GALLERY: Introducing visitors to an international image, it's a vibrant, unrestrained exhibition journey.
IN PARK: This segment prioritizes relaxation, infusing the workspace with a refreshing oceanic ambience.
IN WORK: Setting new standards, this space employs a mesmerizing interplay of light and shadows to enhance work quality.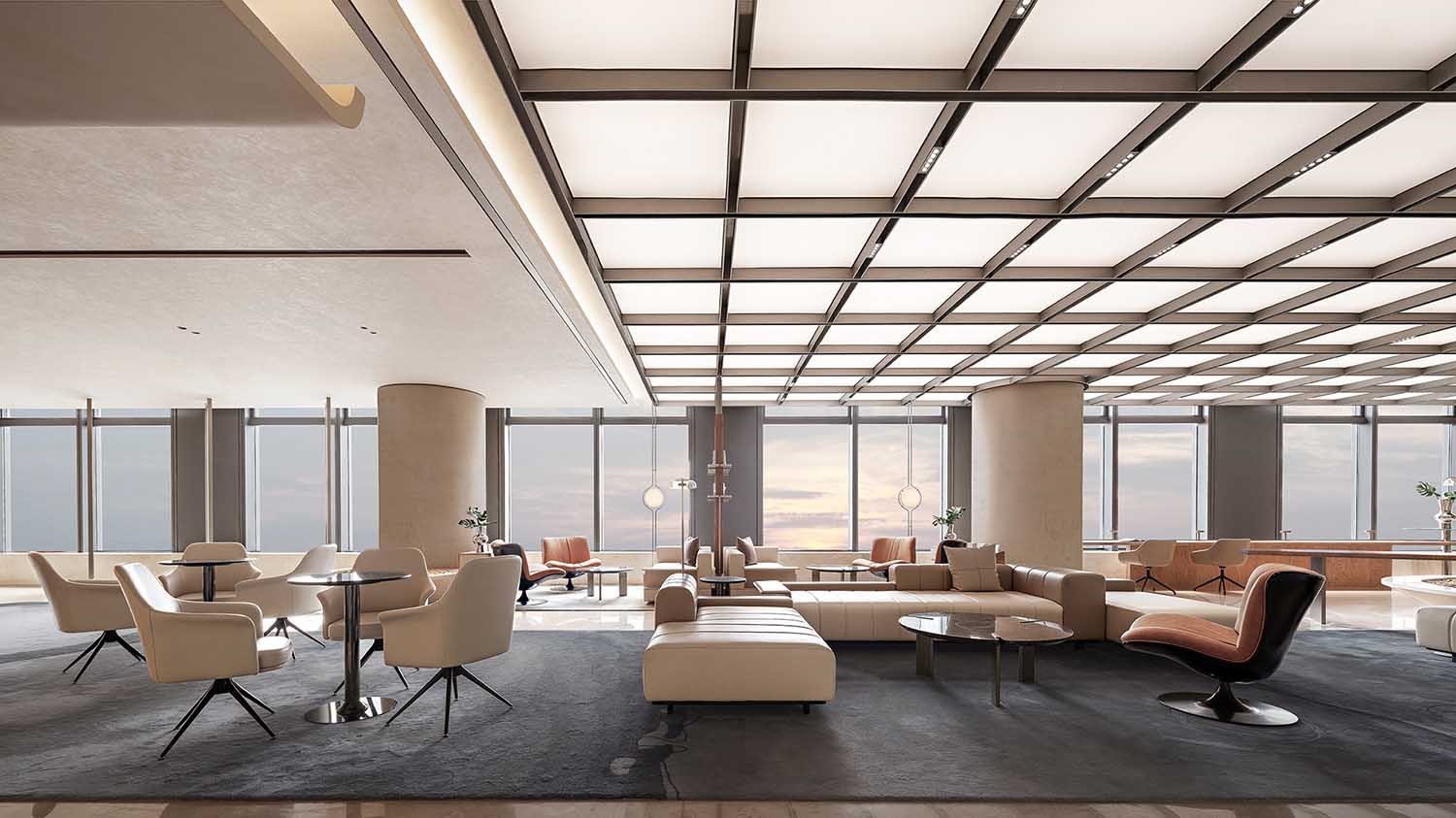 Unfolding a Seamless Journey
Guided by the CR Land brand values, TOMO DESIGN employed an international perspective, seeking to redefine the future of mixed-use development. The foyer stands testament to this, with its sleek see-through partitions that maintain a seamless view, natural light influx, and the brand's identity integrated effortlessly.
An ocean-themed art installation, termed "floating island", emerges as a key highlight, symbolizing the seamless blend of commerce, residence, and office – the future of urban life.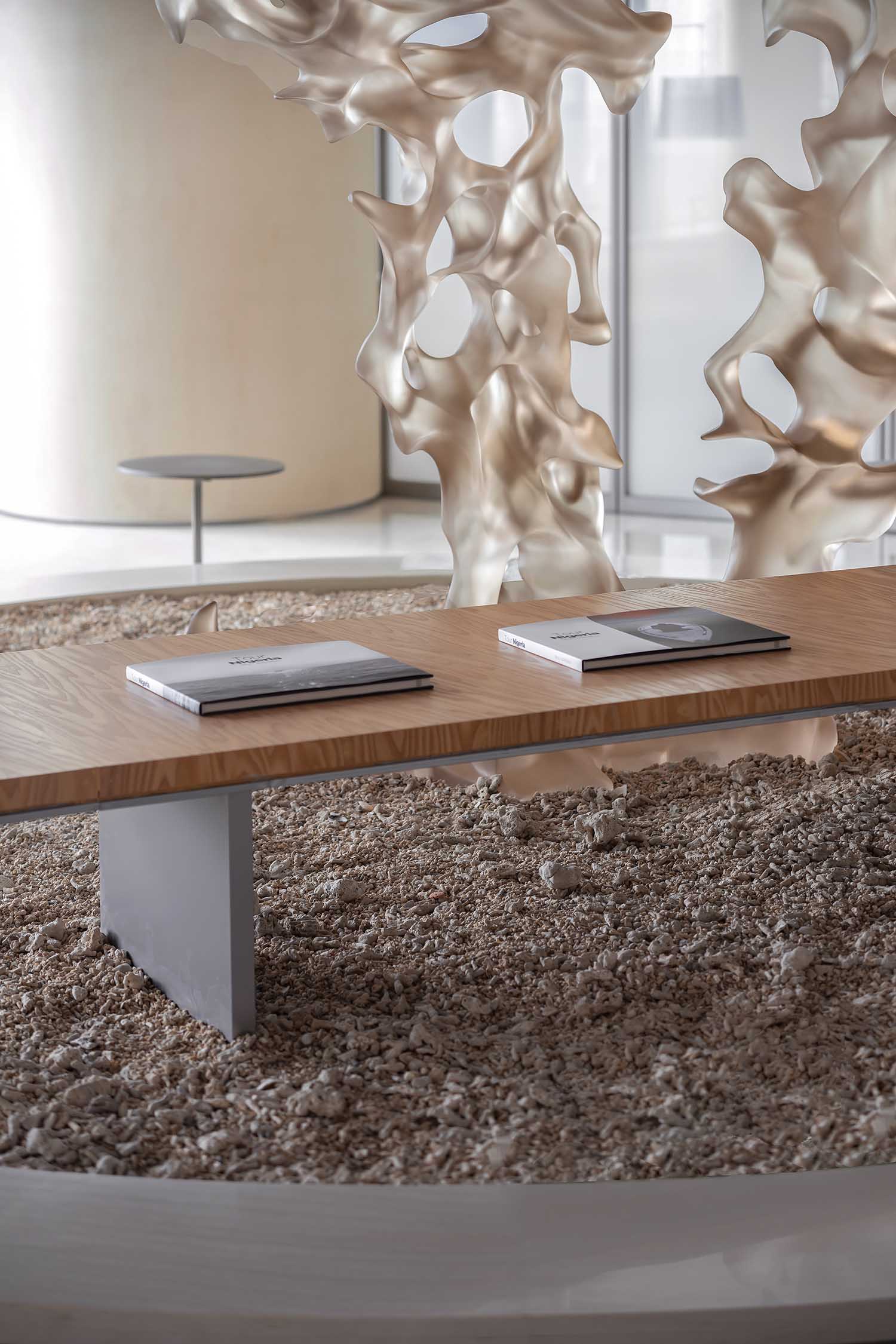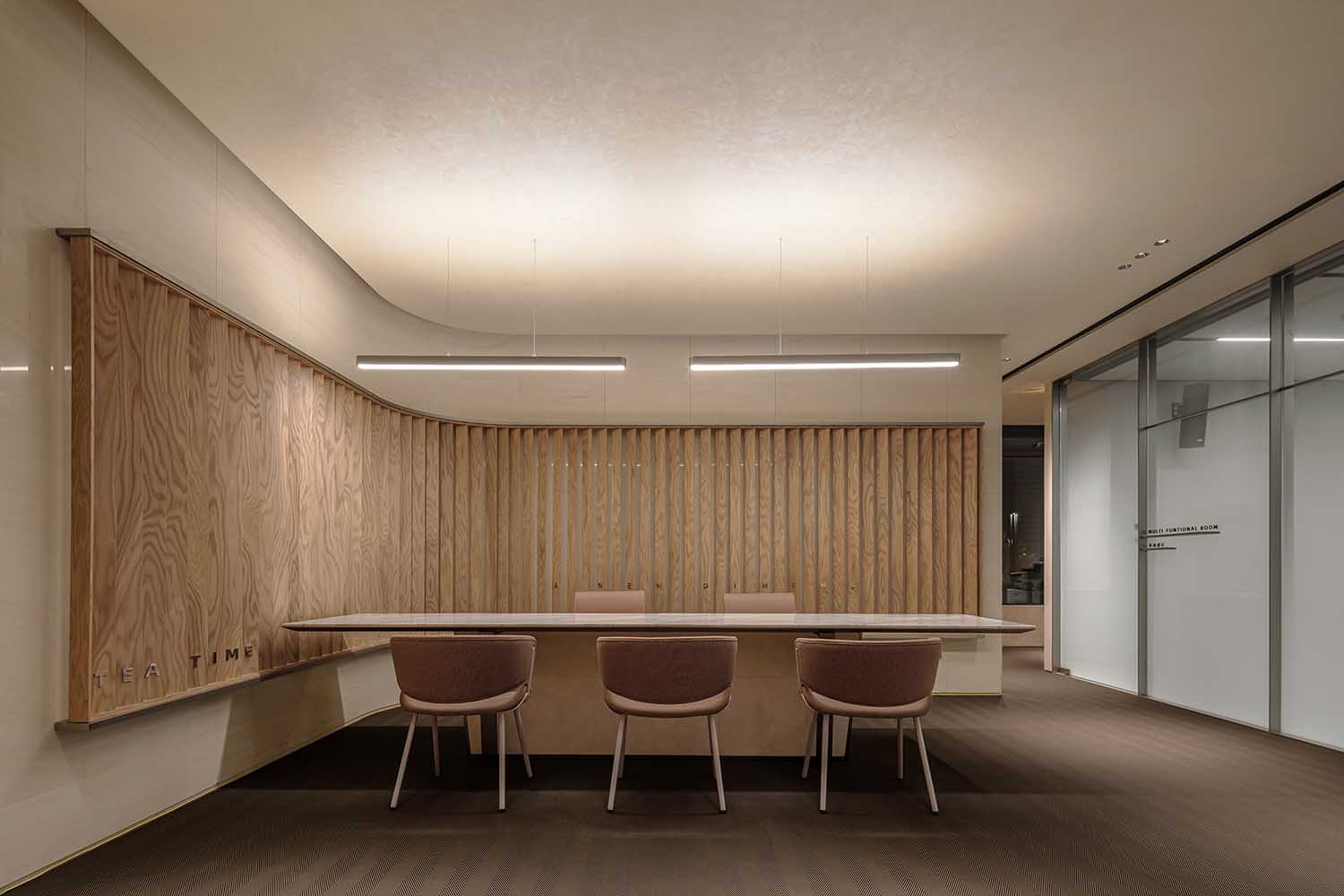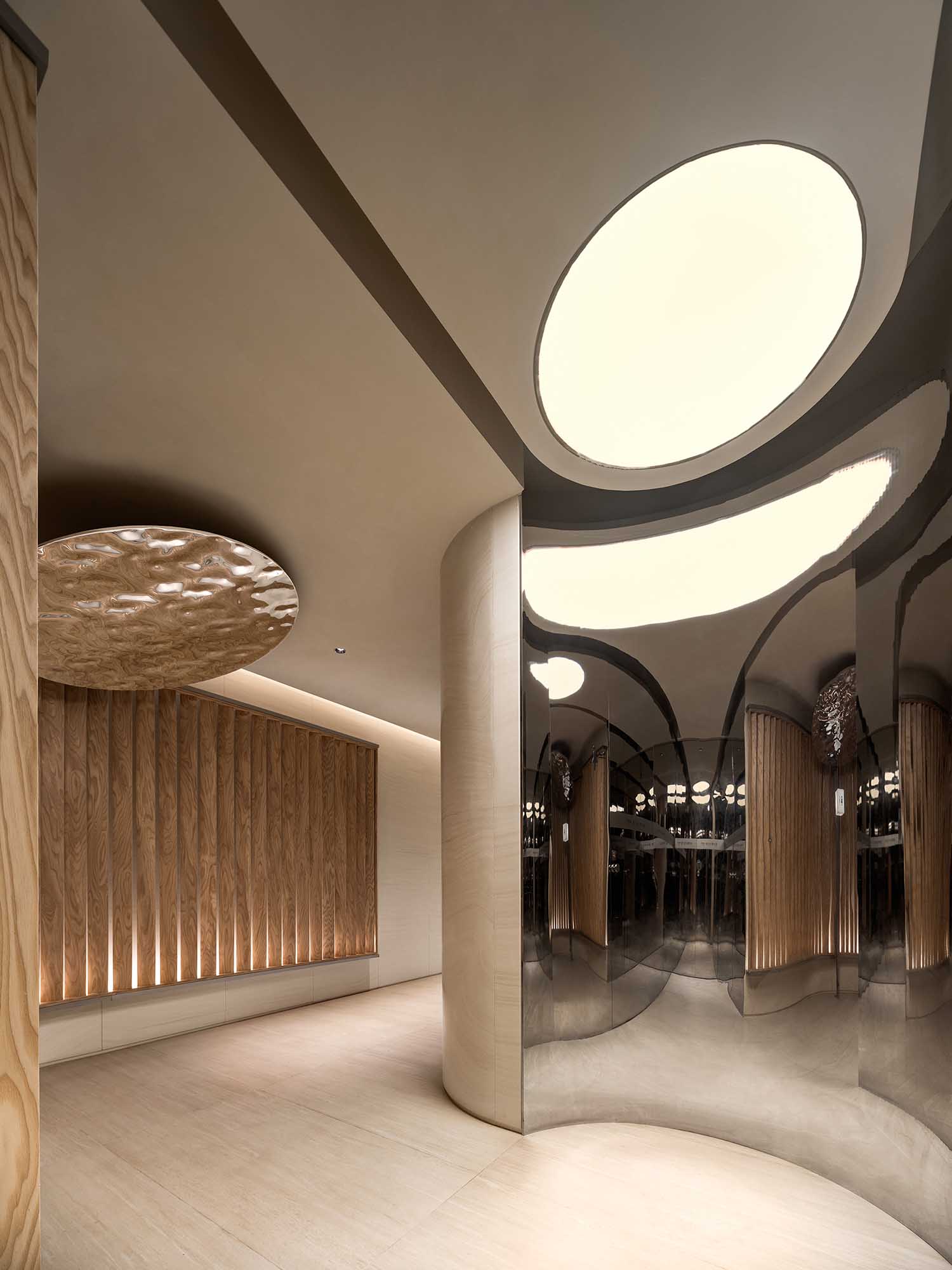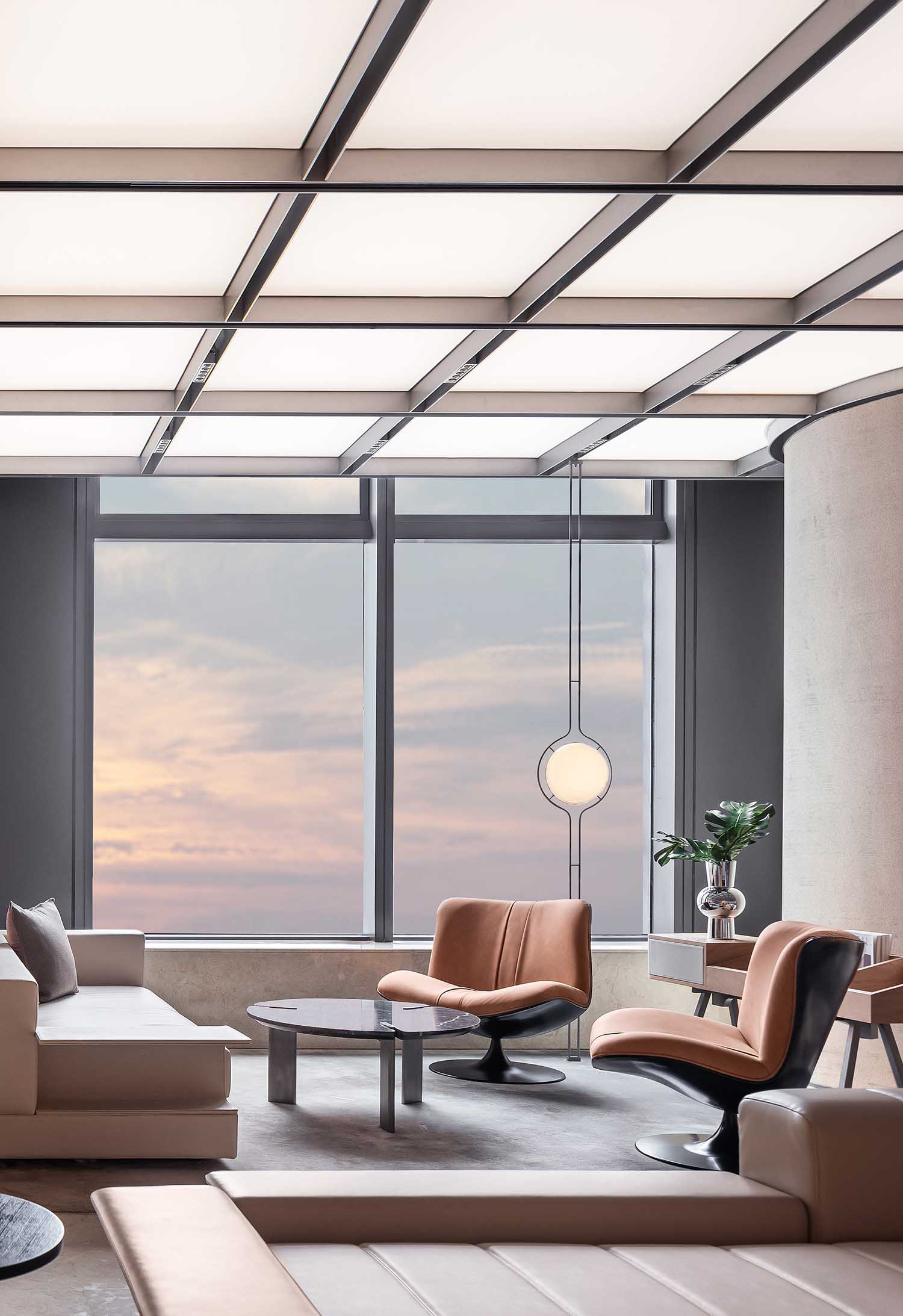 The Oceanic Imagery
Delving deep into the oceanic theme, the design features blue carpets that segment different zones, while metal and wood elements infuse the workspace with class and sophistication. Floor-to-ceiling glass windows ensure that the vastness of the ocean is never out of sight, and art installations reminiscent of corals serve as focal points within the space.
Redefining Quality Workspaces
The meeting areas are masterpieces in themselves, incorporating arched ceilings, pivot doors, and a harmonious combination of metal and wood materials. Special attention is given to VIP customers with dedicated rooms ensuring privacy and giving a peek into the workspace of tomorrow.
Project Information
Project Name: CR Land Urban Exhibition Hall, Hainan
Client: CR Land (Hainan) Limited
Location: Haikou, Hainan, China
Area: 1100 sqm
Date: 2023
Design Studio: TOMO DESIGN – www.tomodesign.cn
Interior Design: Uno Chan, Xiao Fei
Cooperative Design: J Qing, Linus Lin
Photographer: FREE WILL PHOTOGRAPHY
Main Materials: Beige stone materials, Beige textured paint, Light wood-grain boards, white gradient glass, Woven carpet, Sandblasted stainless steel