In an ever-evolving urban landscape, the dynamics of community living and commerce are experiencing a significant shift. NOWSEE, a groundbreaking project conceived by Informal Design, is reimagining the way we interact with our communities. It responds to CR Land's vision of creating innovative property scale centers that combine community commerce and living experiences, particularly in second-tier cities like Huizhou, Guangdong.
Informal Design has embarked on a journey to bring the essence of community living to the forefront by departing from traditional commercial designs. NOWSEE, situated adjacent to the Park View Mansion sales center, seeks to redefine the commercial value of community spaces while offering a platform for experiencing the future of community life.
This innovative project encompasses every aspect from site selection, branding, architectural renovation, space and VI design to future operational management and supply chain integration. The result is NOWSEE, a dynamic community-based commercial space that plays a vital role within the community.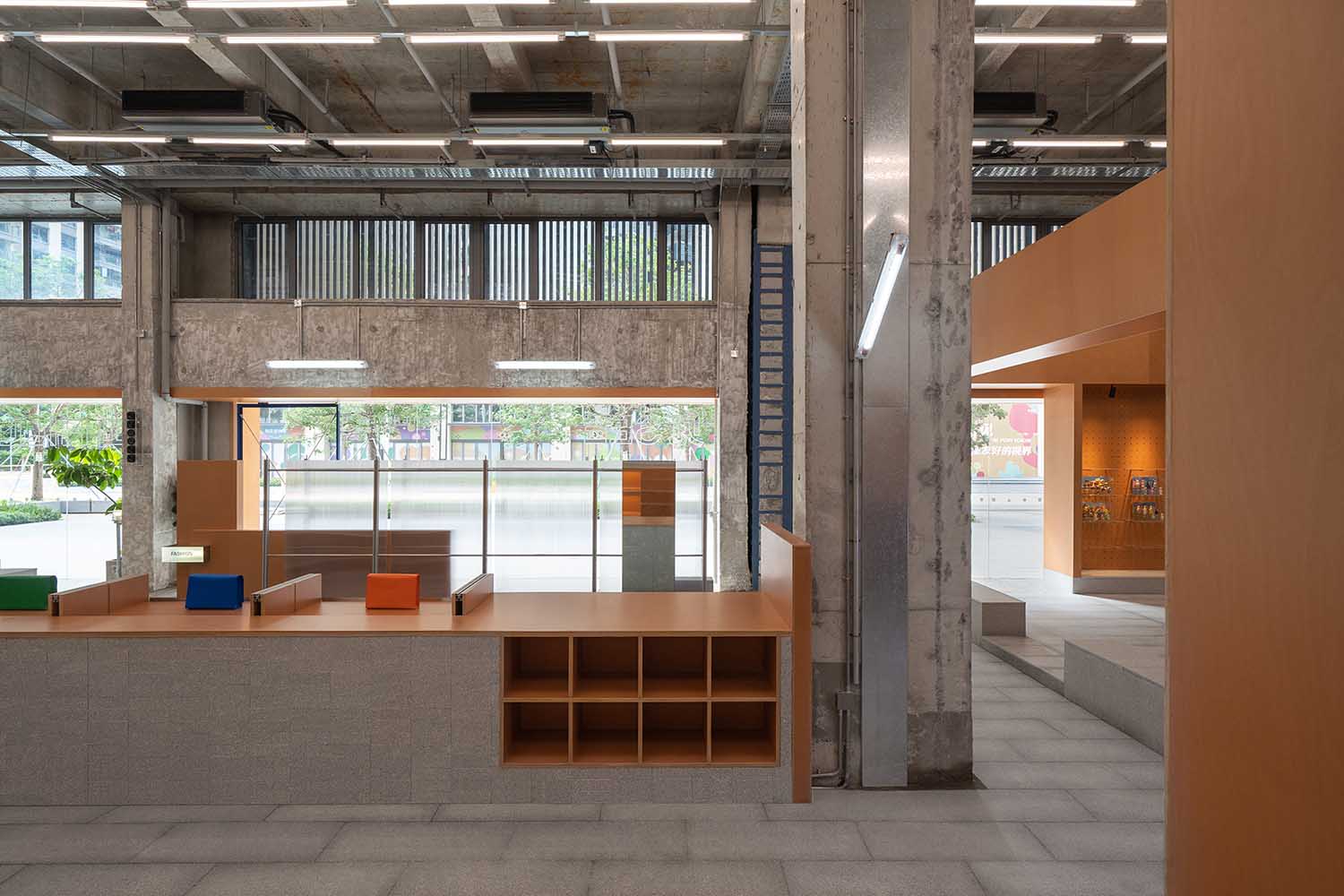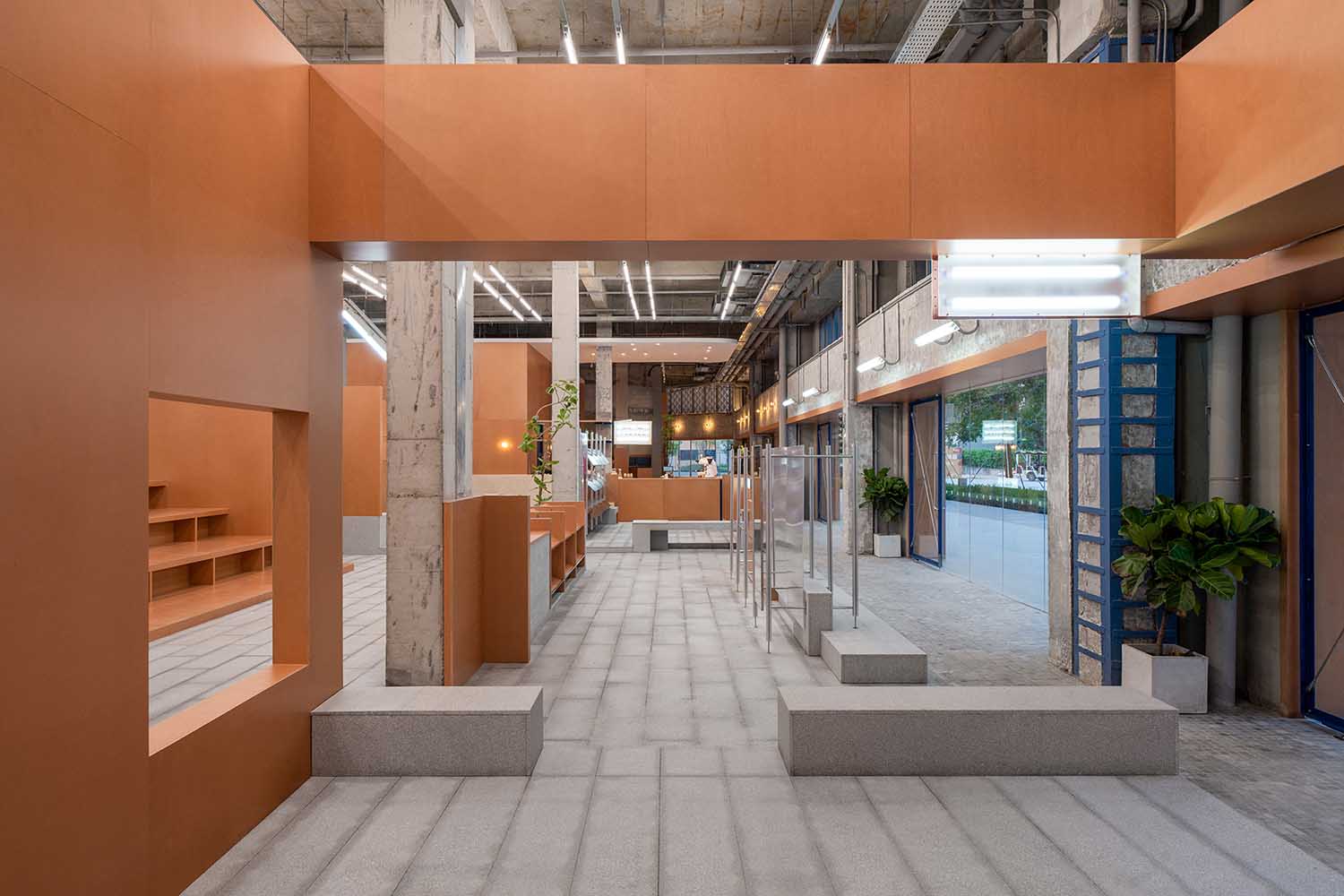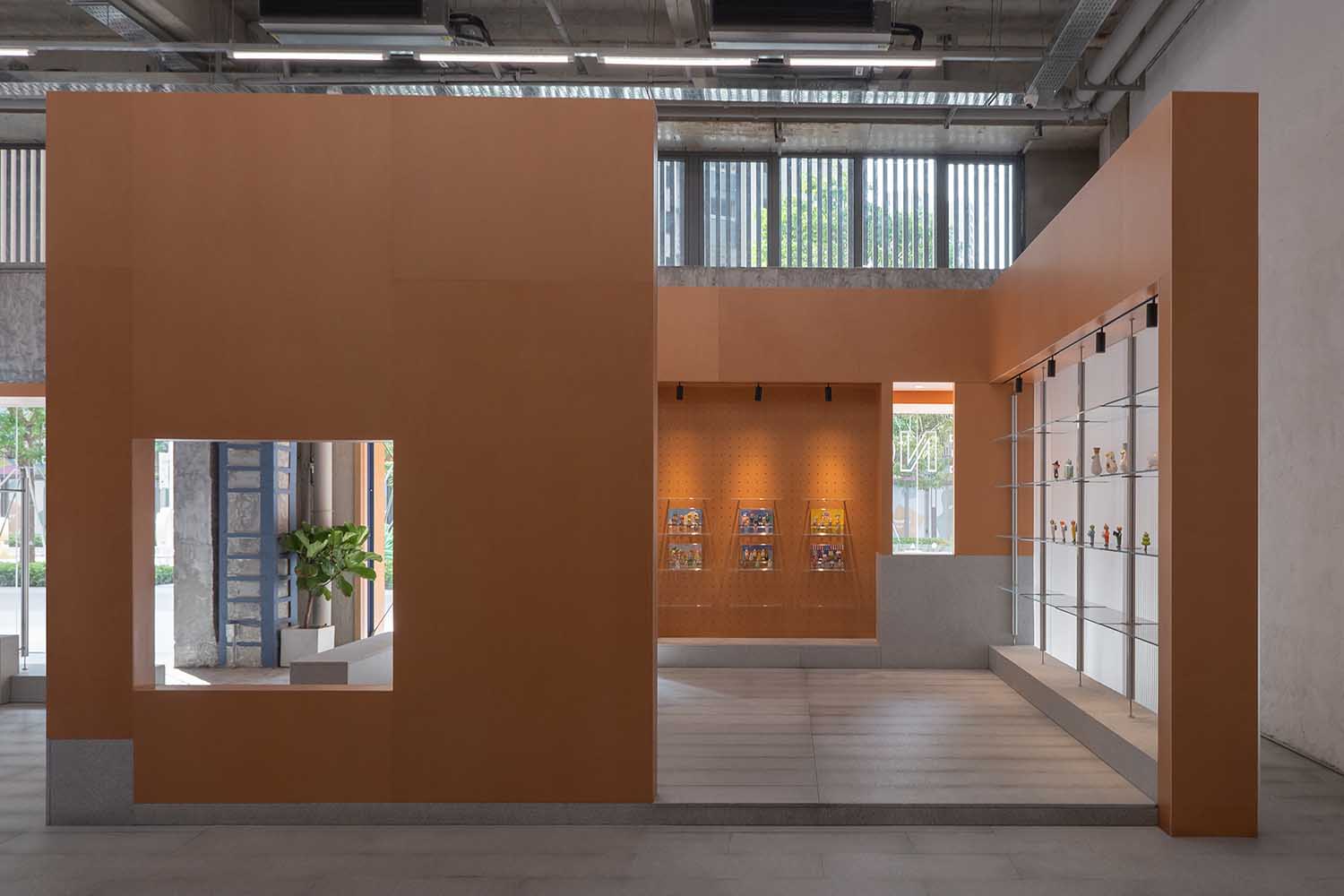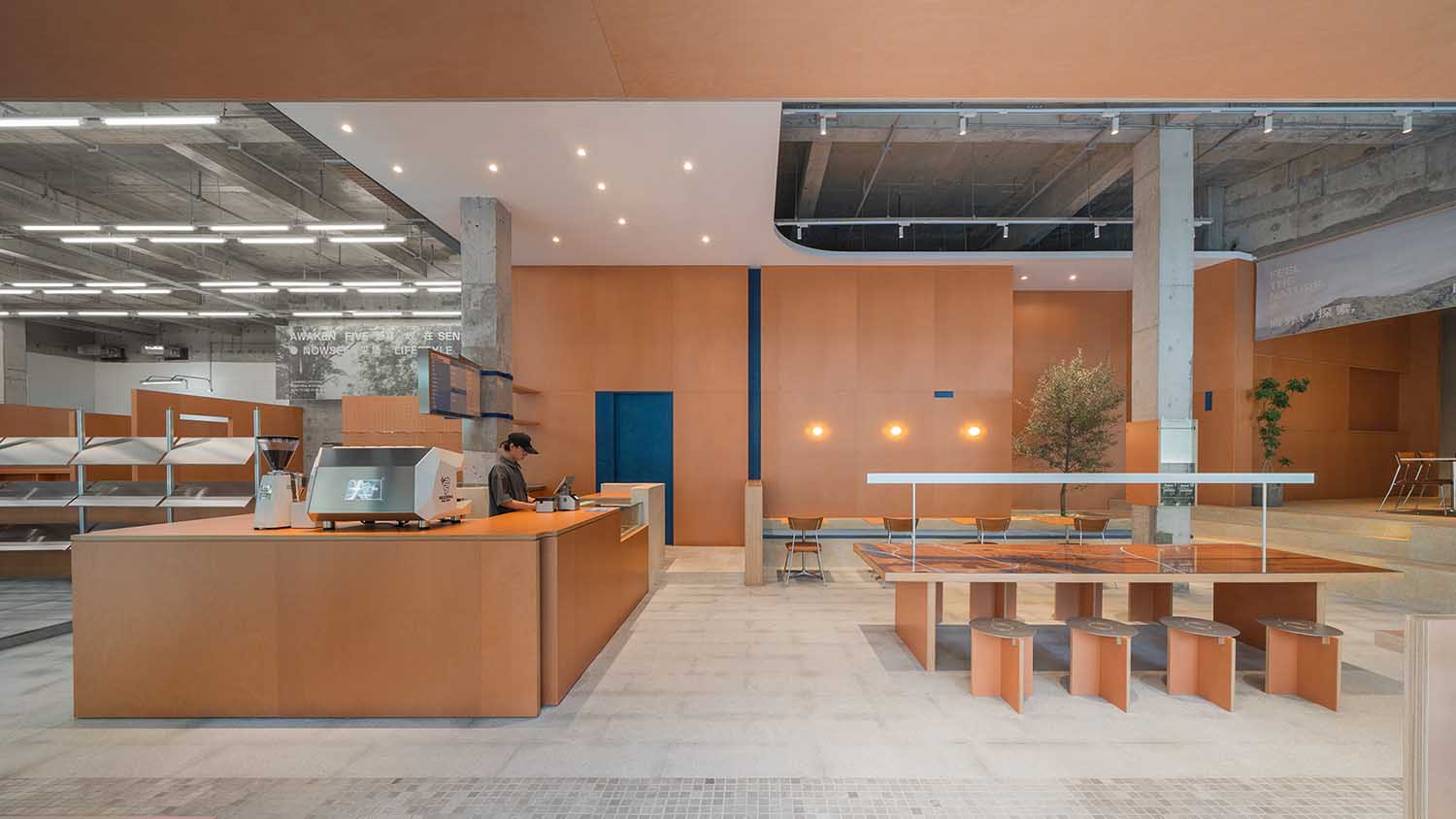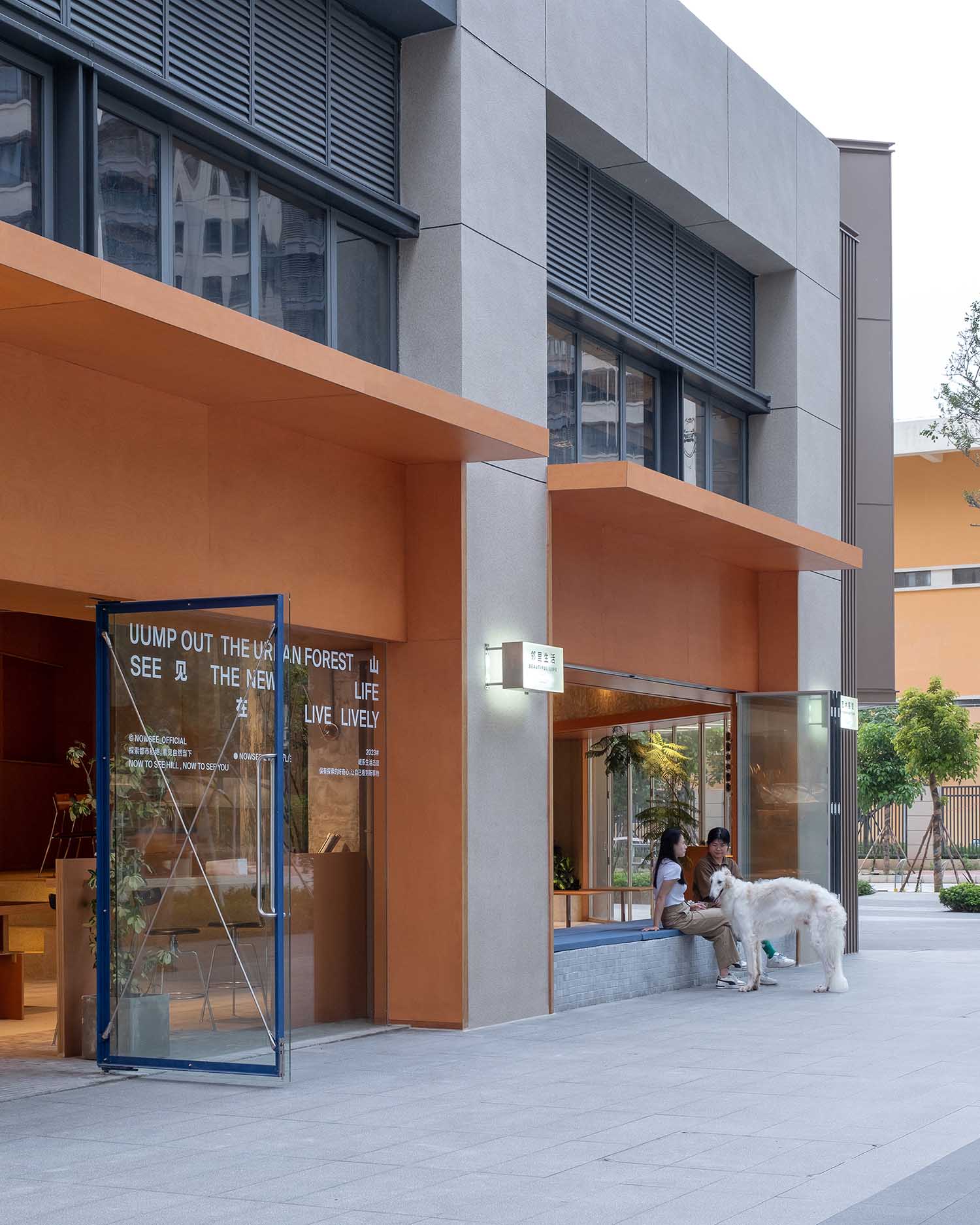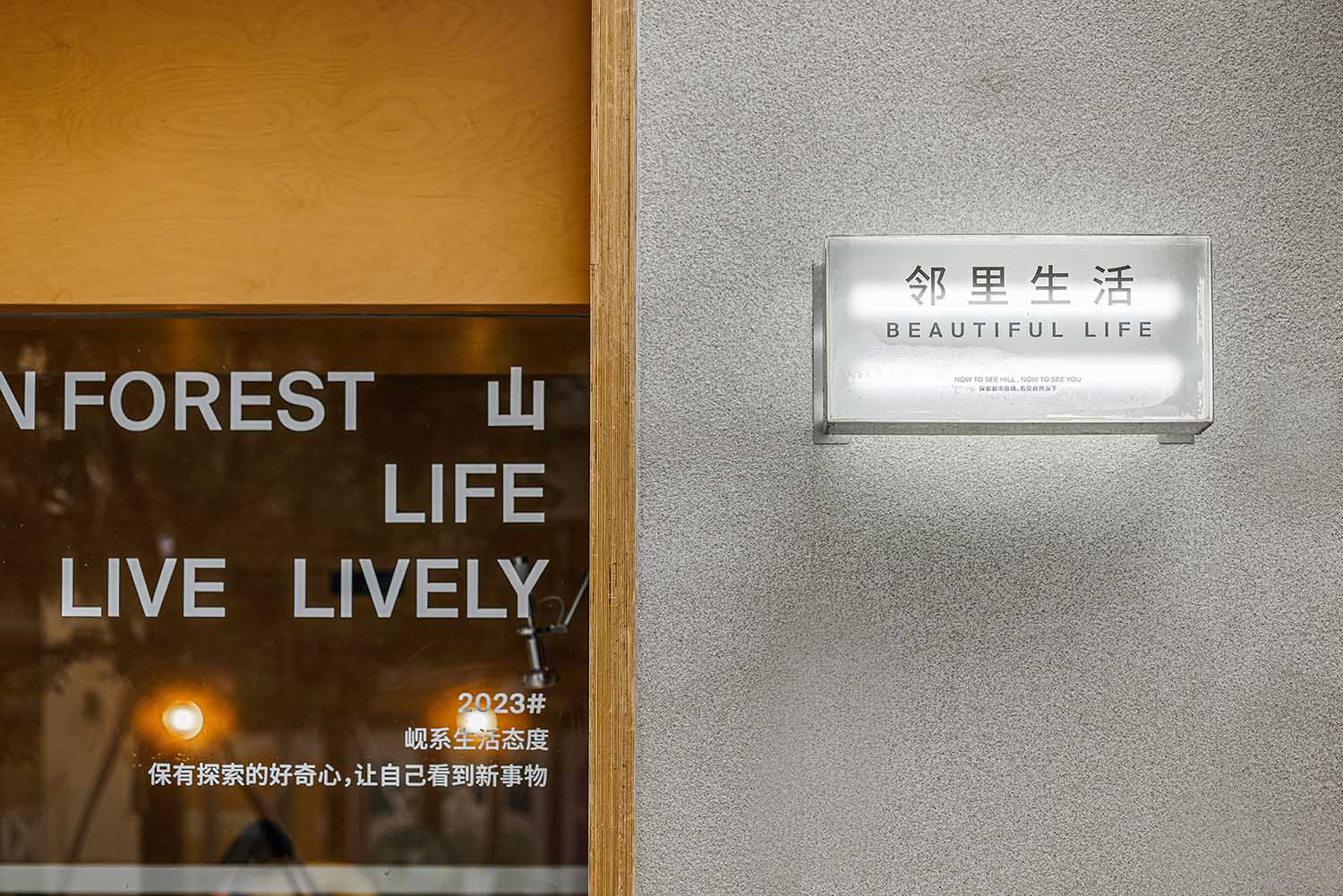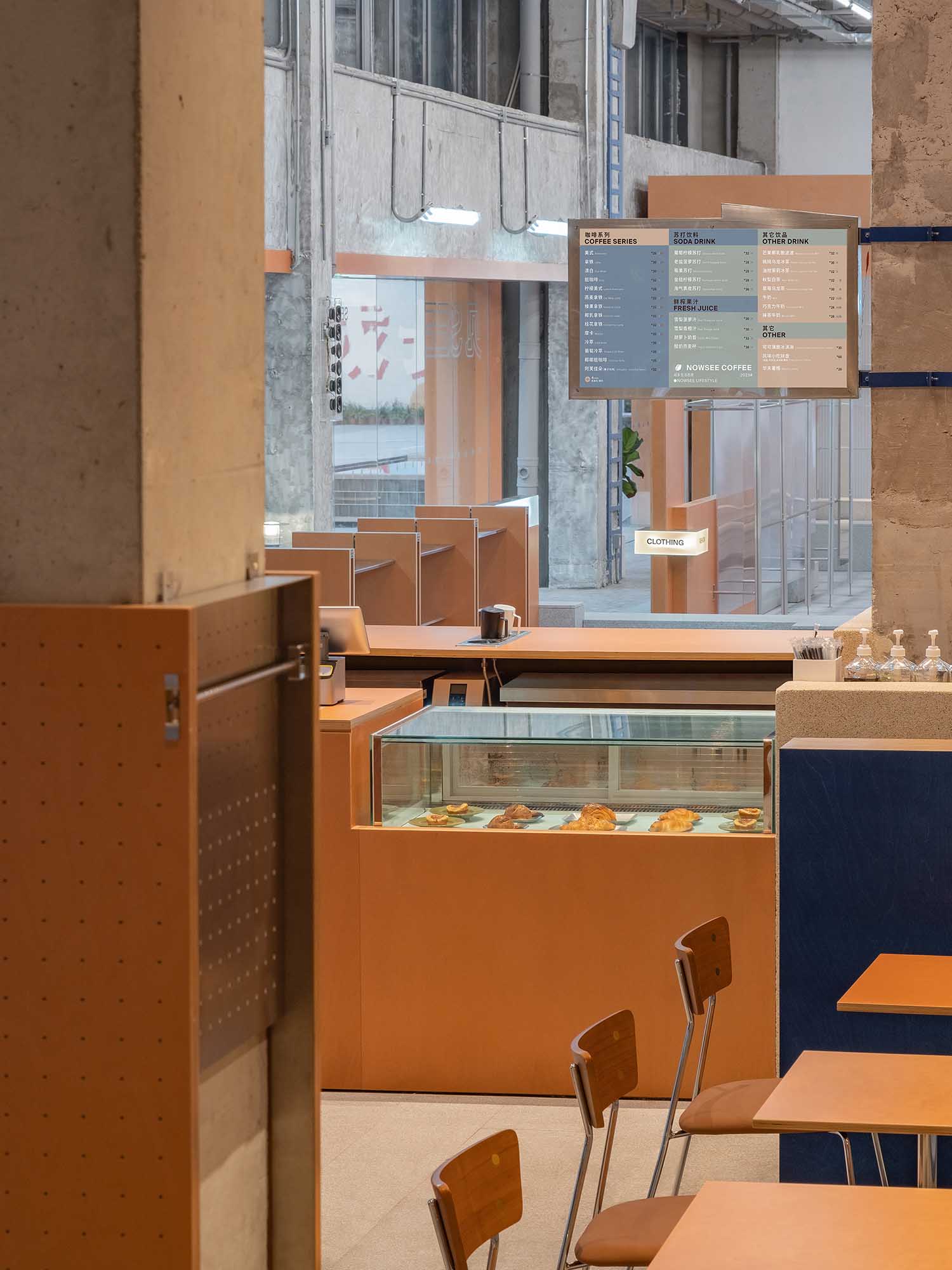 Encouraging a Curious Lifestyle
NOWSEE is more than just a place to shop; it's a social and retail space designed to embrace diverse lifestyles and break away from conventional urban routines. It encourages residents to "stay curious and discover new things." The project aims to cultivate urban exploration by transforming it into sensory experiences integrated into daily life.
Uniquely, NOWSEE goes beyond the traditional concept of commercial space and becomes an integral part of the community. Blending seamlessly with the city and its natural surroundings, it serves as a central hub for neighborhood life, retail, art exhibitions, and child-friendly activities, all aimed at creating a daily experience that encourages urban exploration and a closer connection to nature.
Spatial Languages That Unify Community
NOWSEE's design speaks a language that unifies both the interior and exterior. With five interconnected facade blocks that integrate seamlessly into the architecture, this open space realm redefines the concept of community living. The street-style layout and landscape combine to create a vibrant pedestrian street that brings the outside in.
The design team worked diligently to ensure ample natural light within the space, replacing original doors and windows with large transparent floor-to-ceiling push-pull glazing. This allows daylight to flood the interior, creating an open and bright environment.
The flexibility of the space is apparent in its well-organized tables and seats, which cater to a diverse range of users, including cyclists, dog walkers, and passers-by, inviting them to take a break, play, or gather with friends.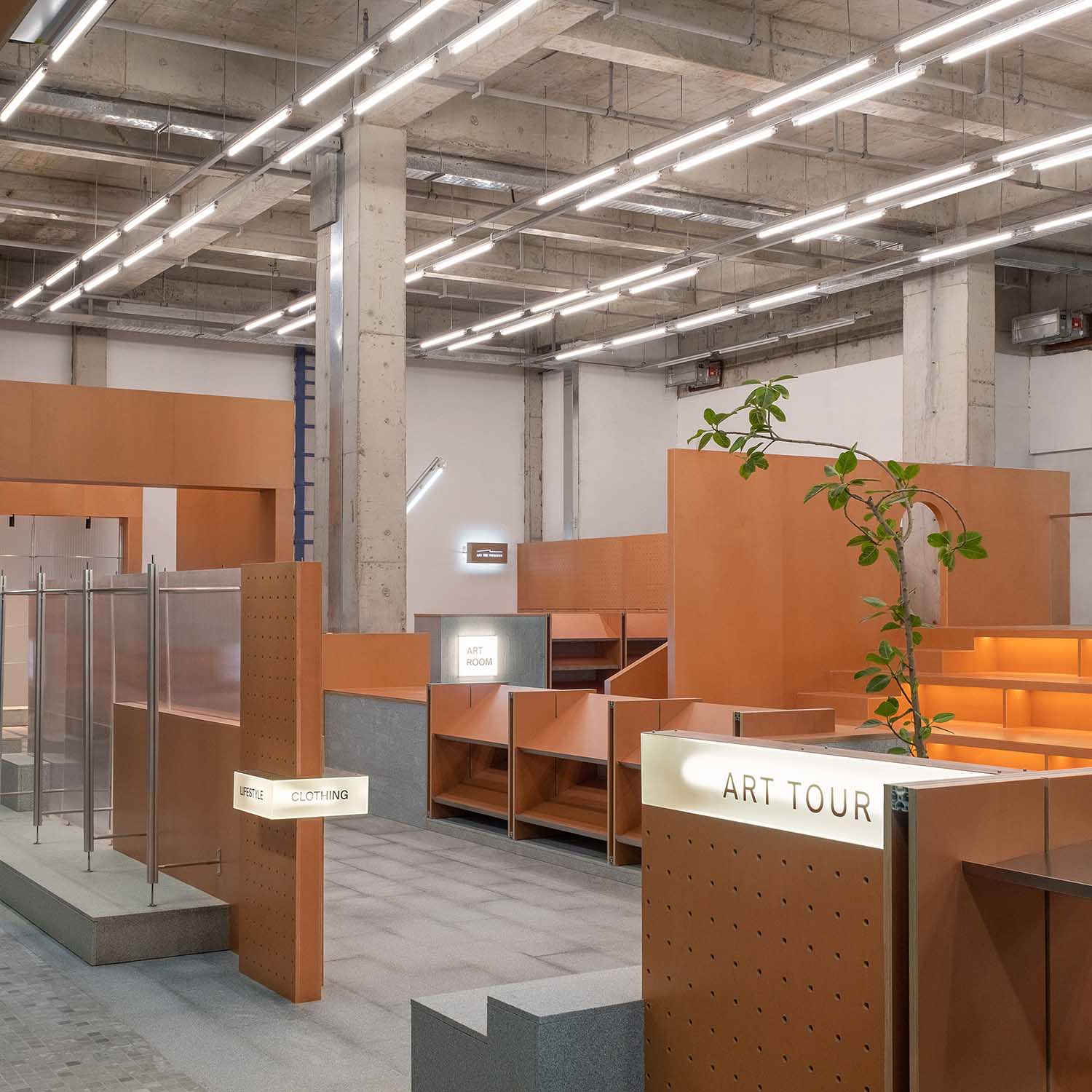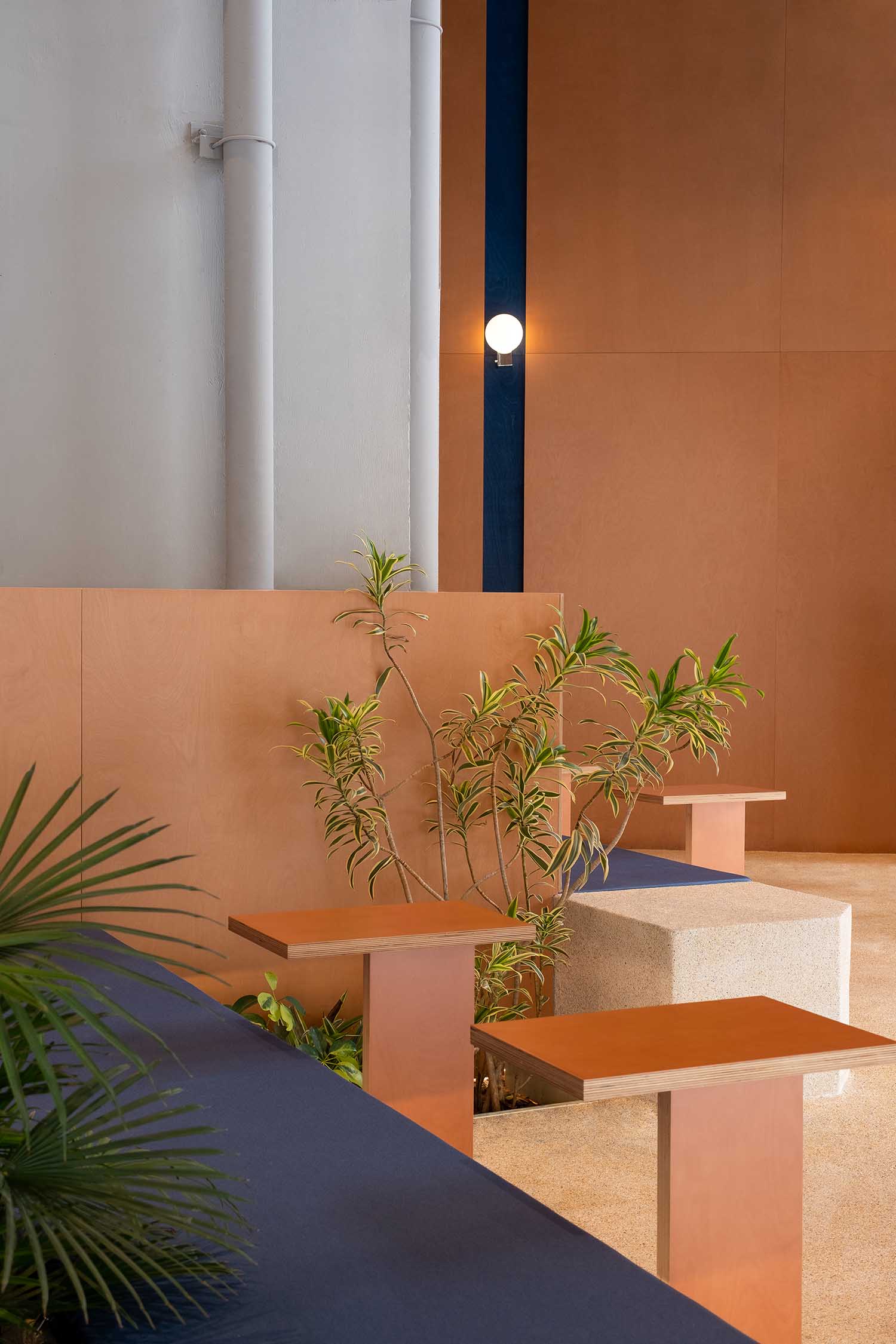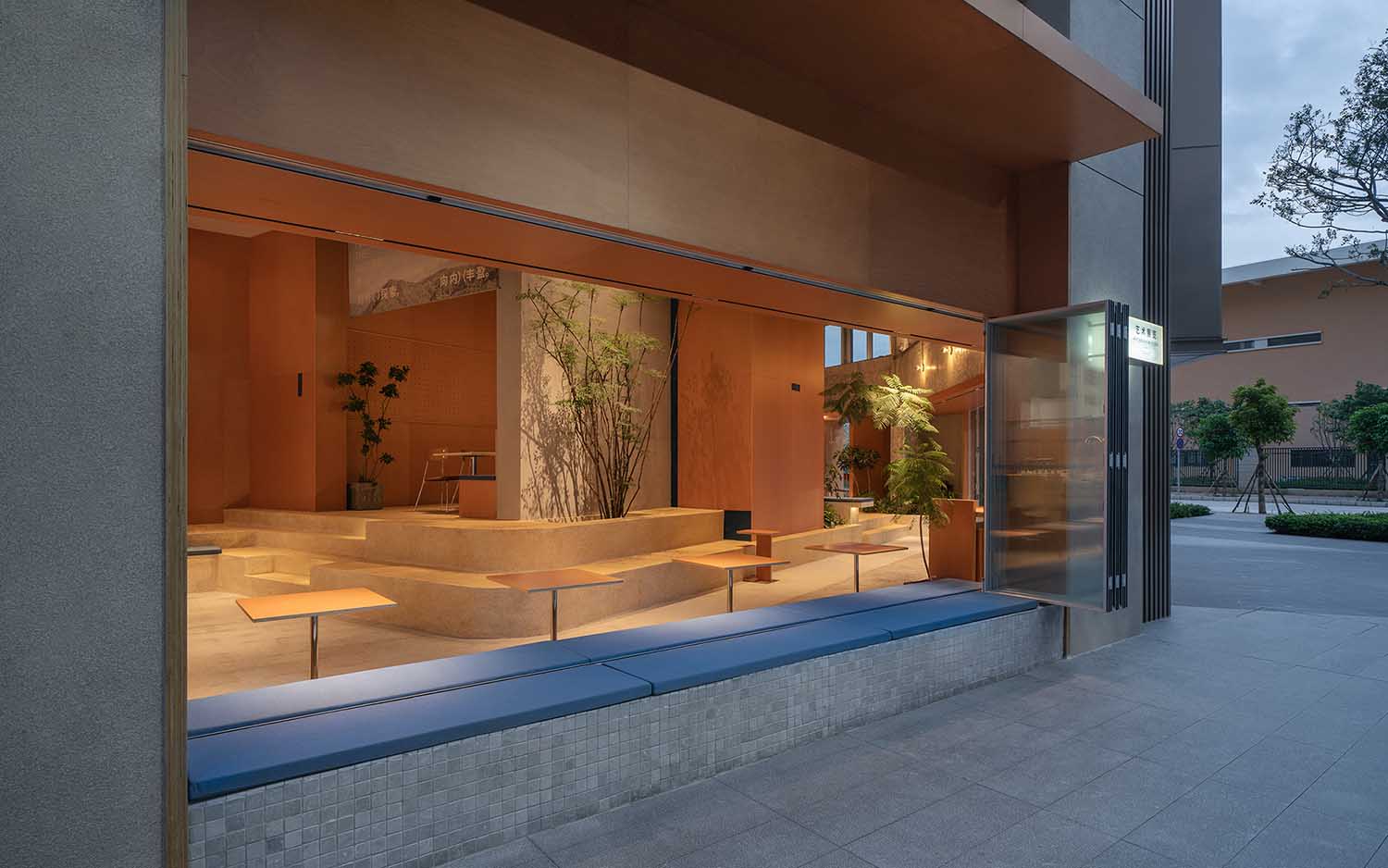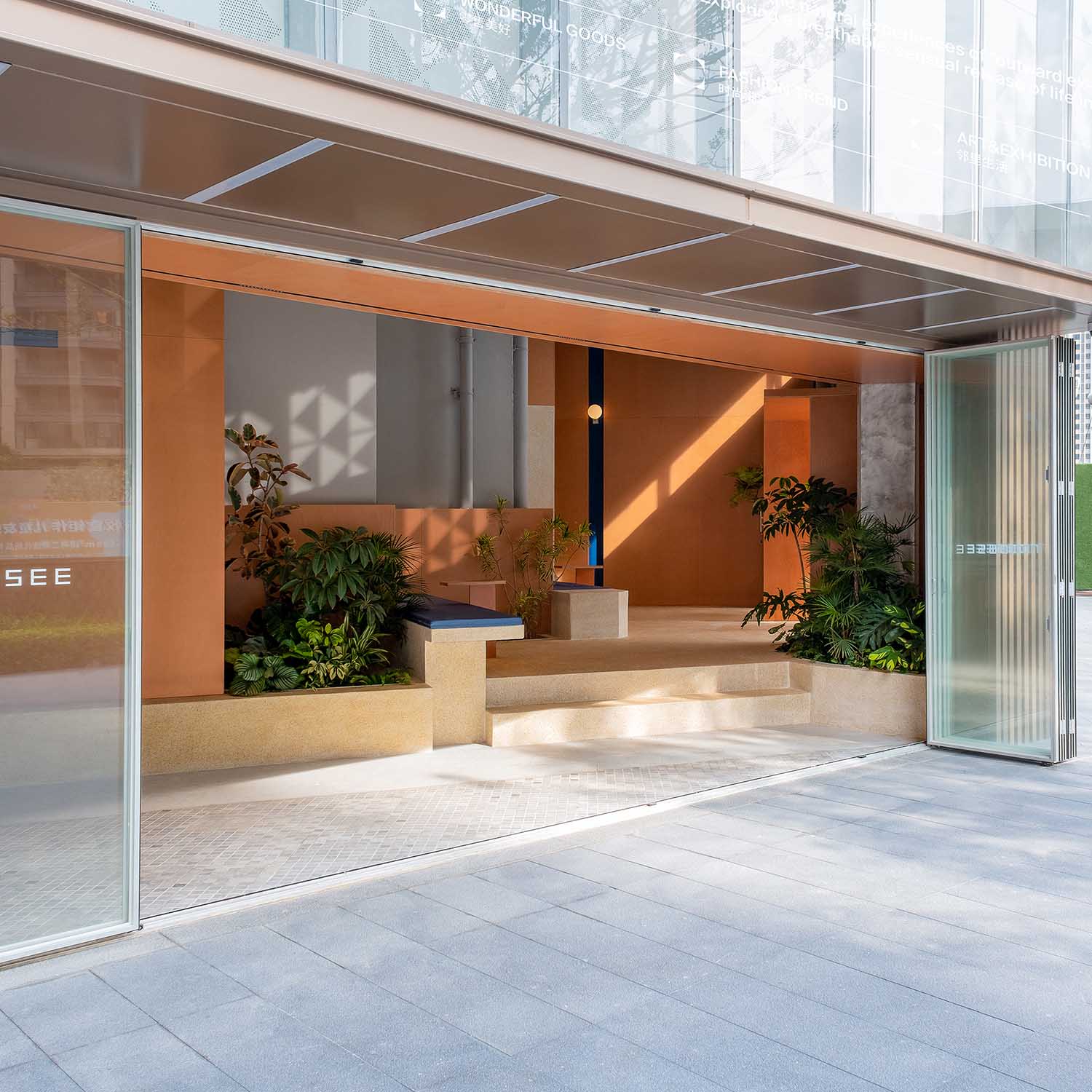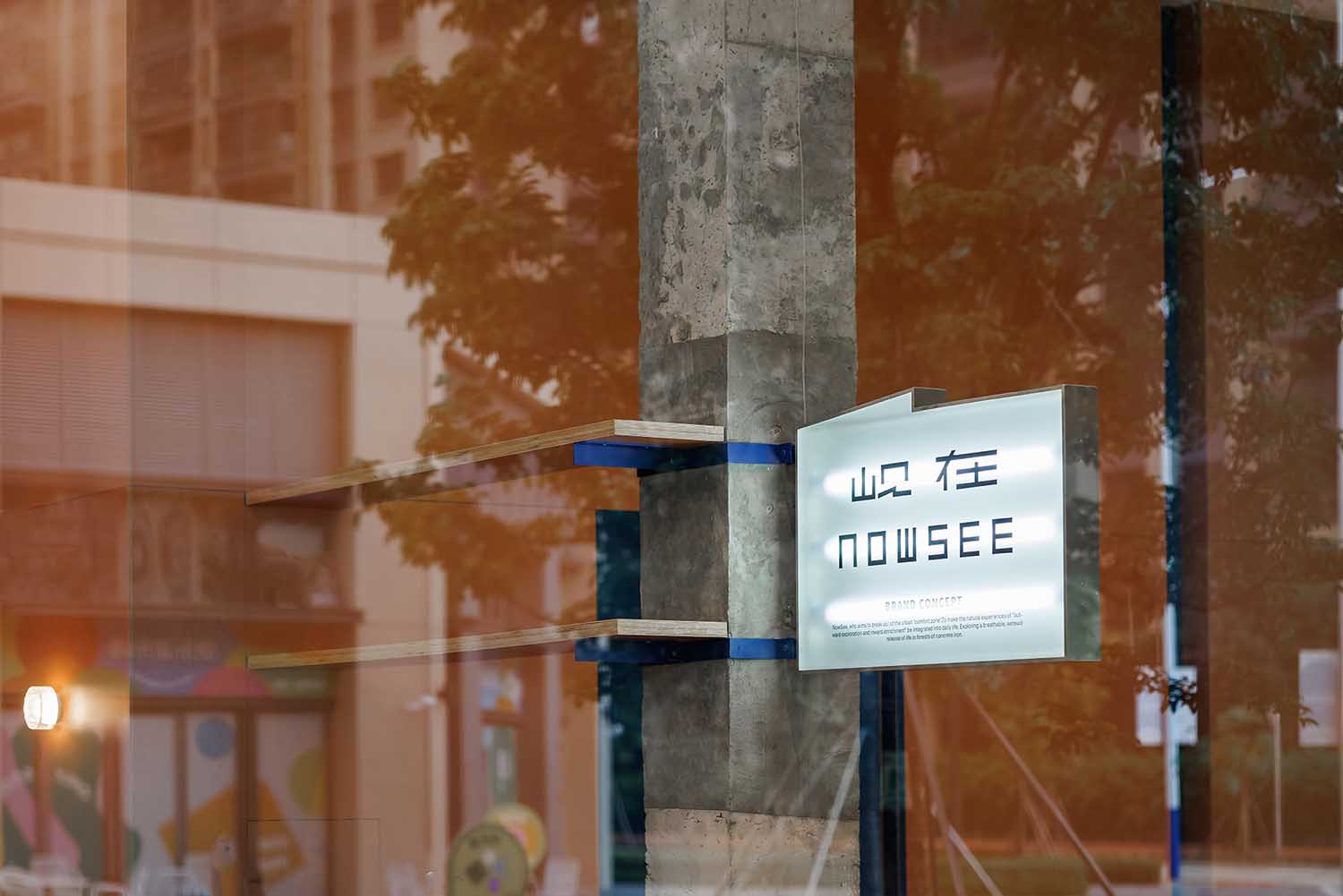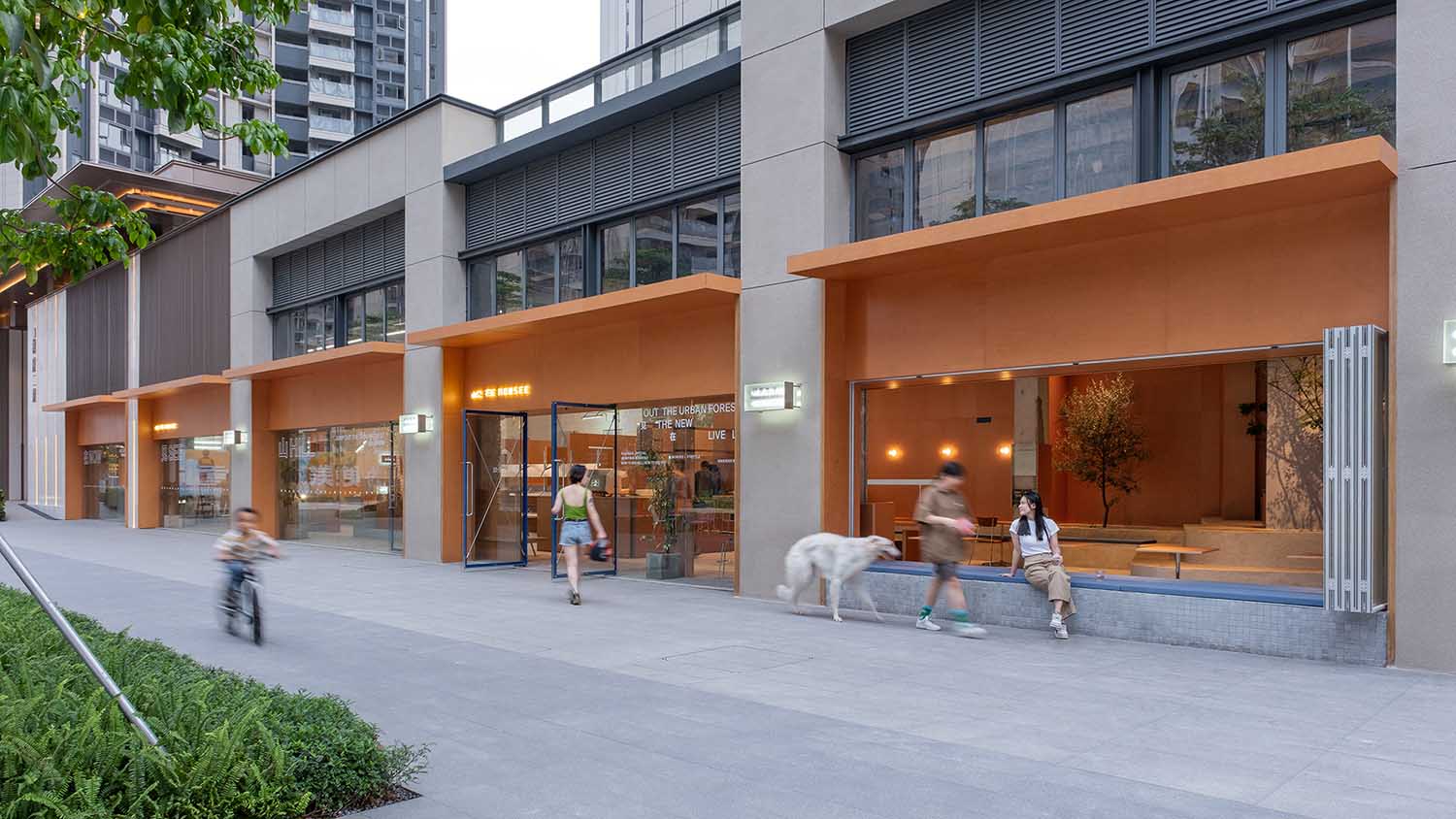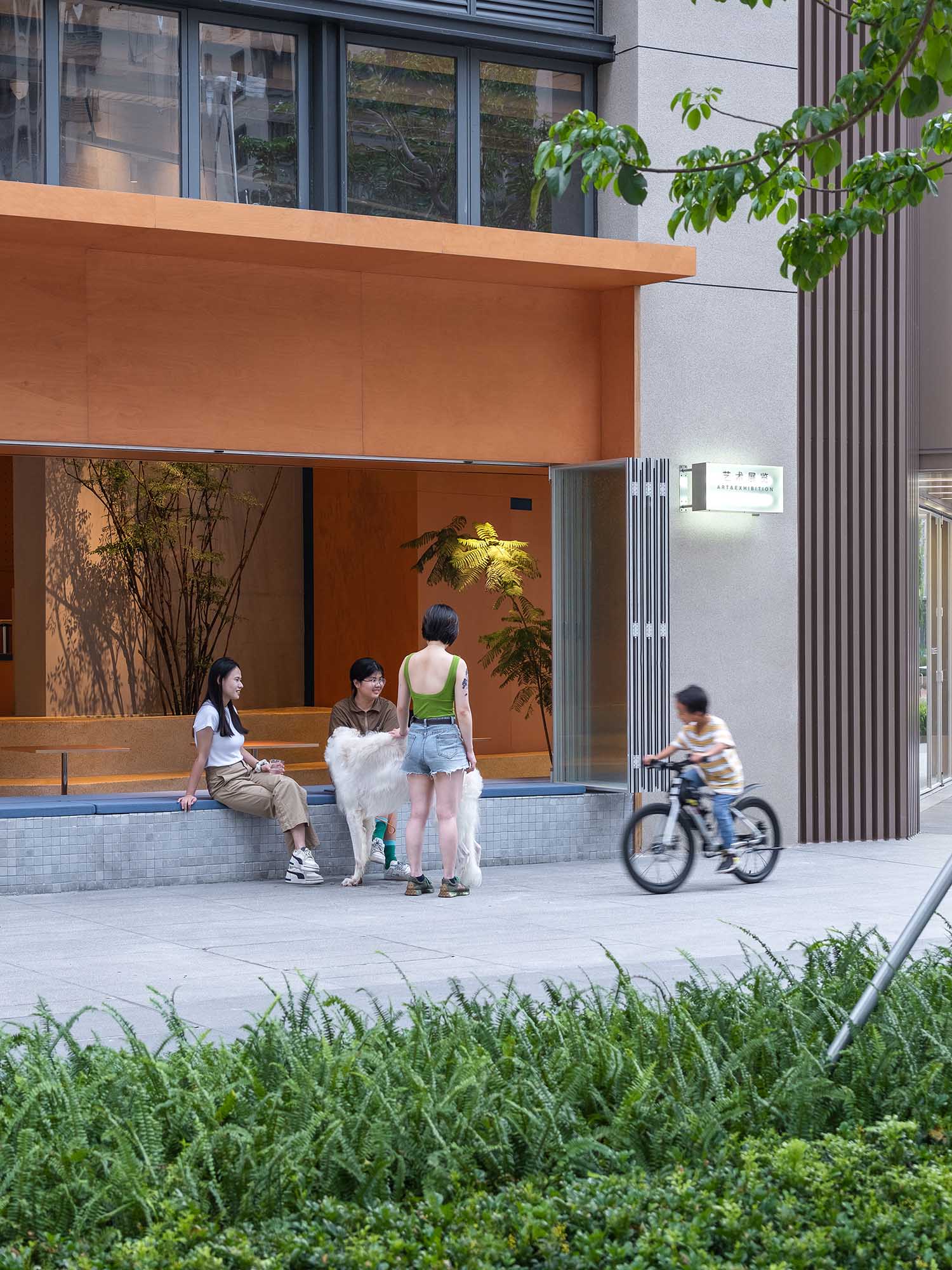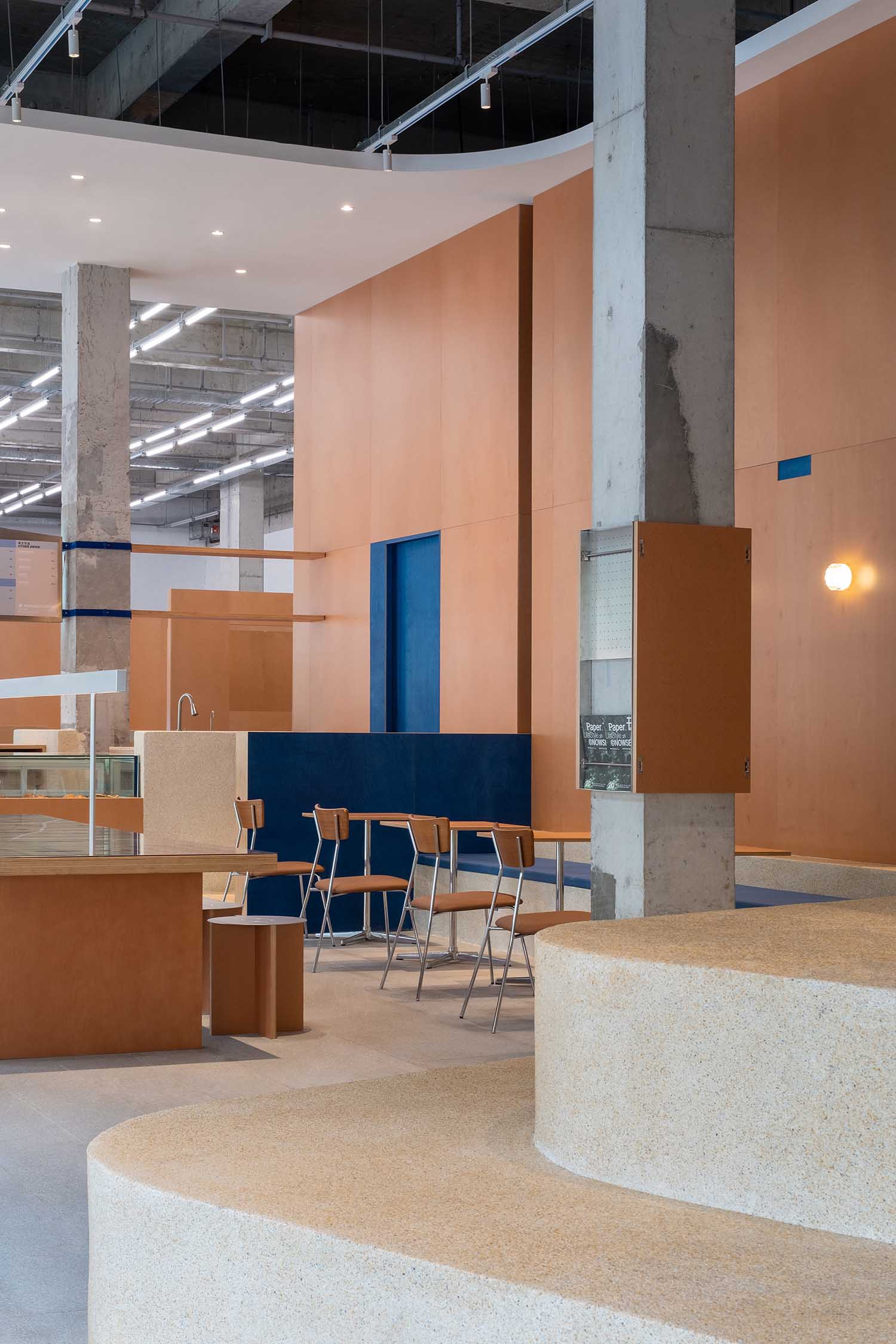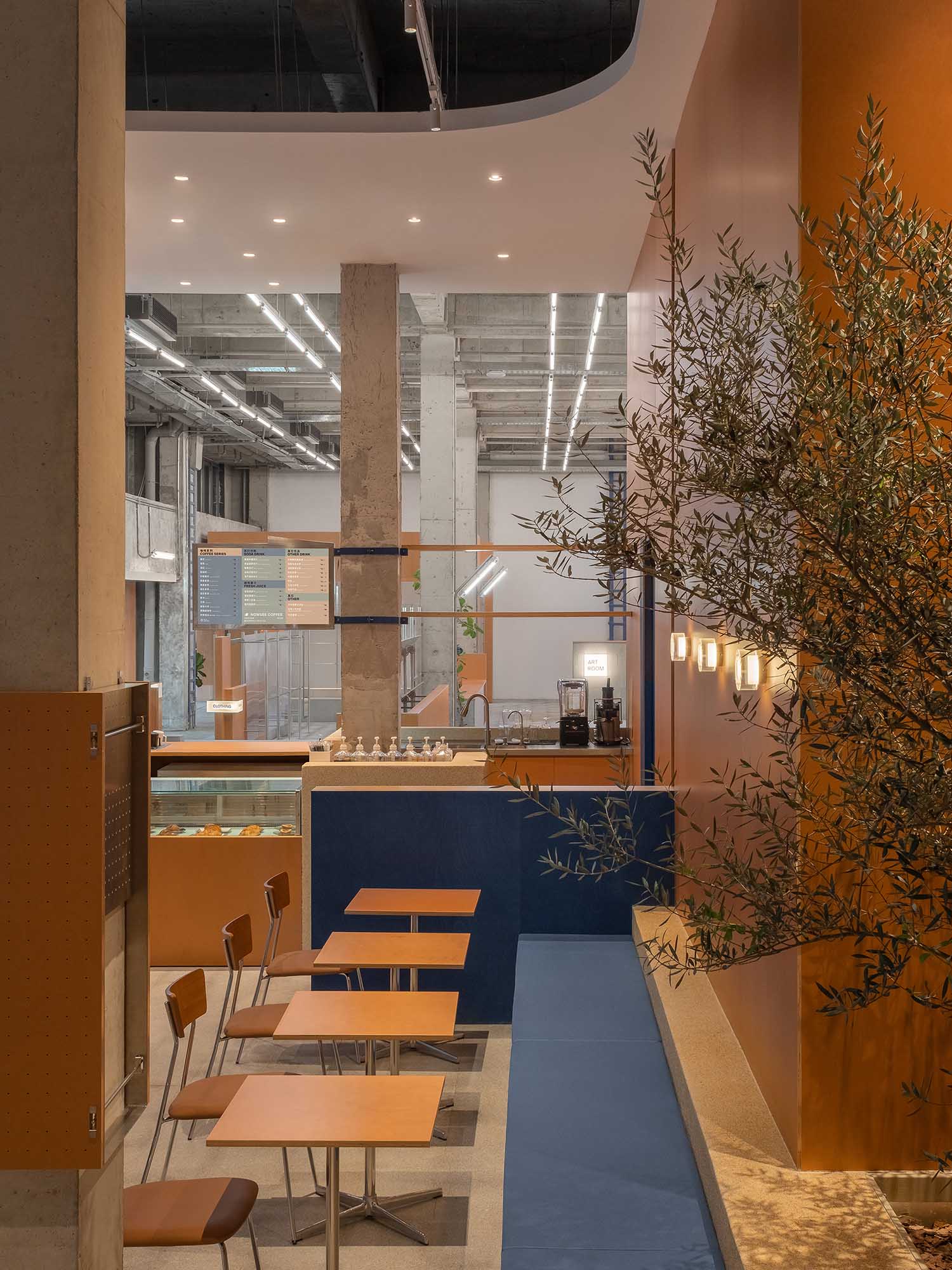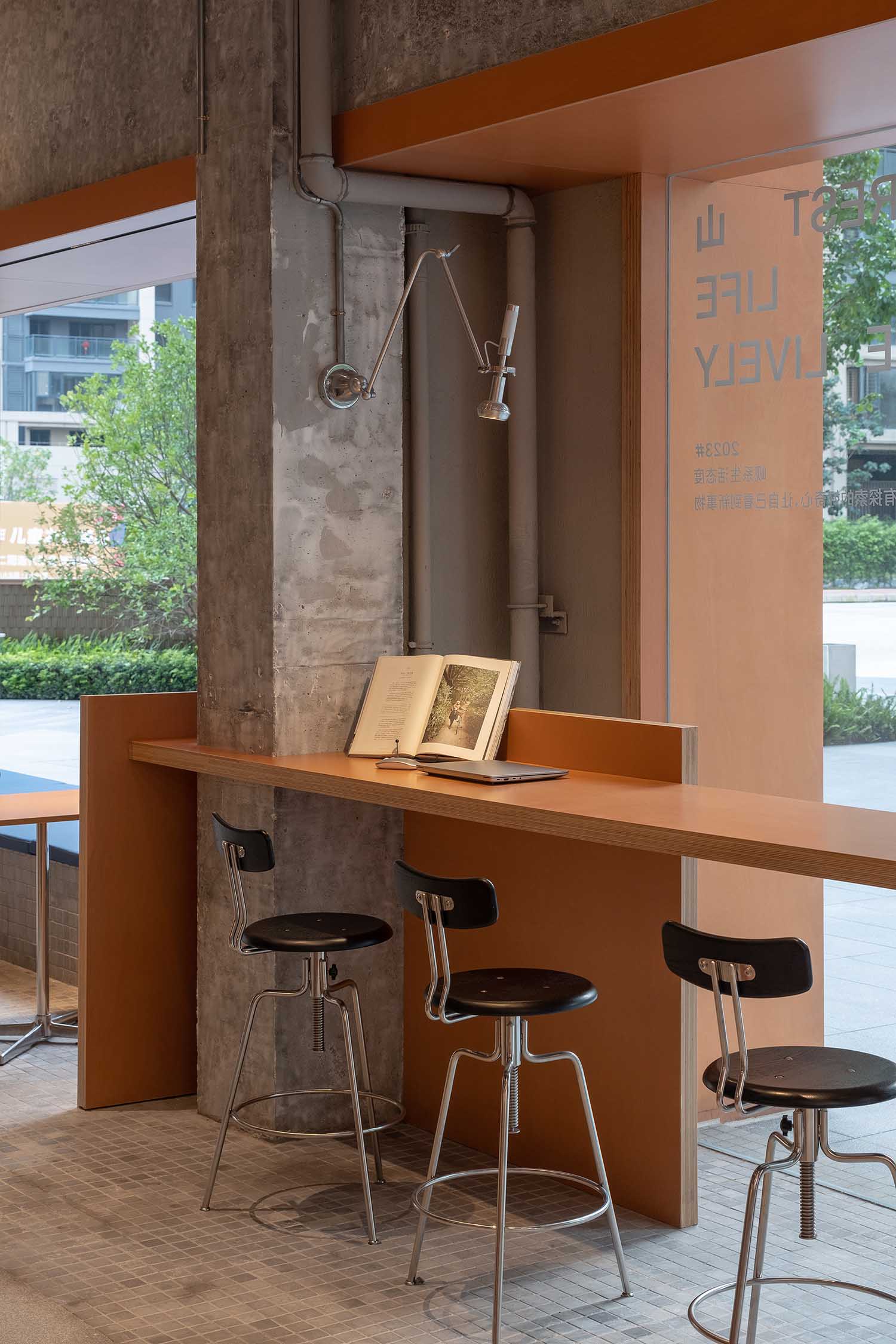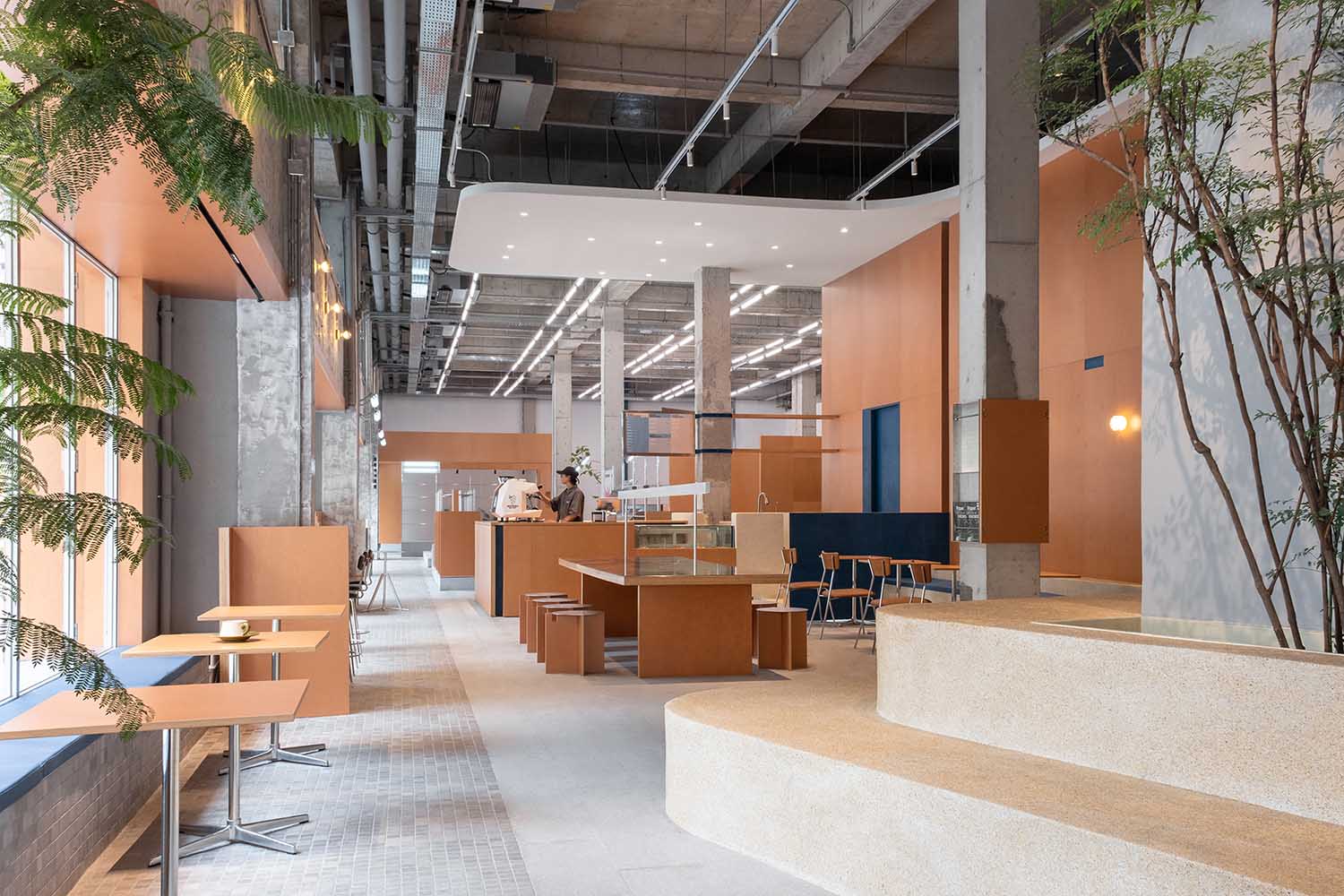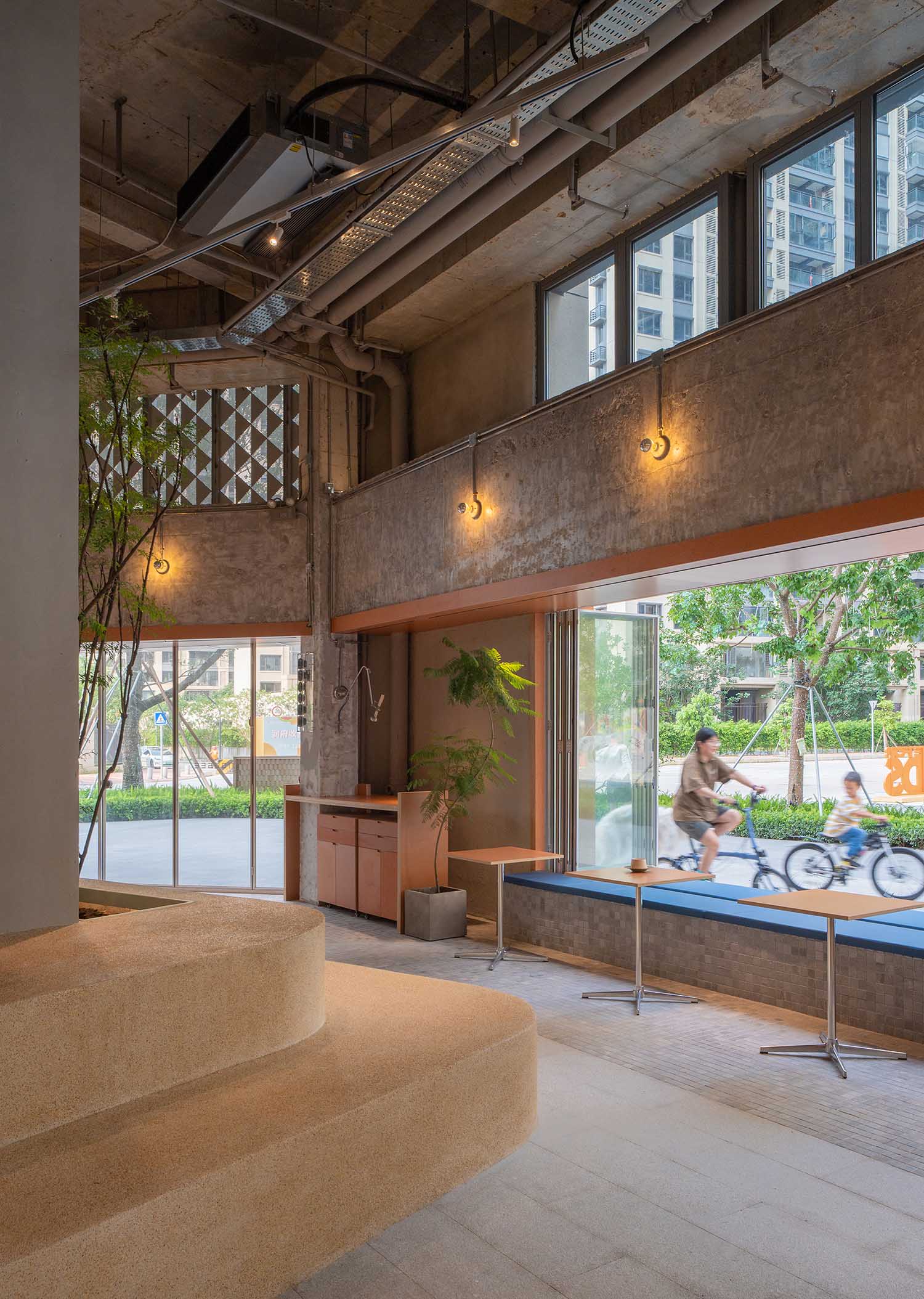 A Fluid and Inviting Space
NOWSEE's interior is harmonious, open, and flexible. With irregular modular units and minimal walls, it provides a versatile space for daily life. The central bar counter is surrounded by various functions, including retail, art exhibitions, reading areas, casual dining, and business negotiations. This allows for the space to be updated seasonally, ensuring a consistently fresh experience.
Sustainability is a core principle of the design. Minimal space transformation was employed through prefabricated and modular fixtures, including customized tables and seats, transparent components, and aluminum racks. Architectural materials extend to the furniture to create a sense of unity in the space.
The result is a light and breathable atmosphere, with gray granite and beige marbles combined with marine-grade plywood wall veneers, creating a warm, refined, and inviting environment.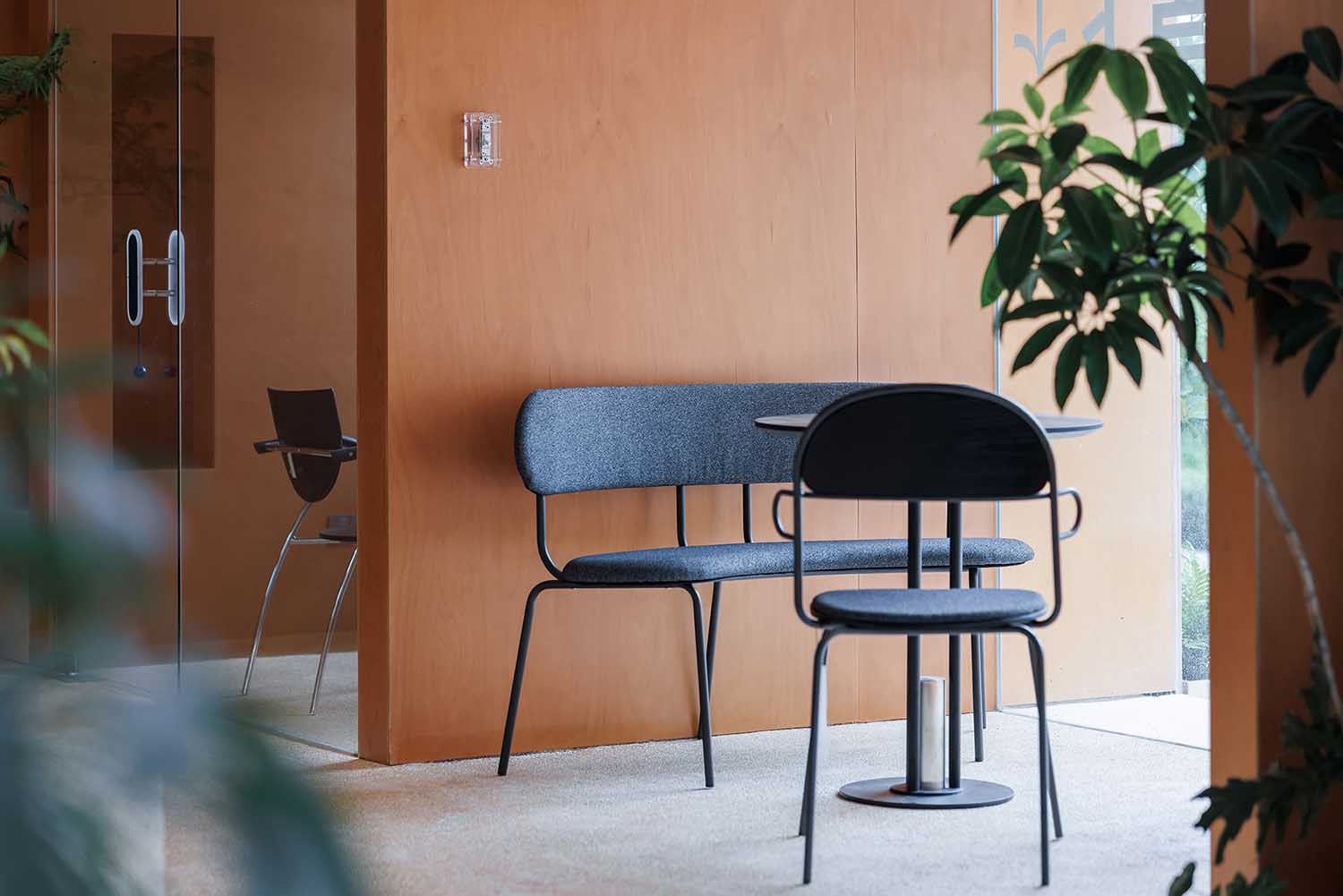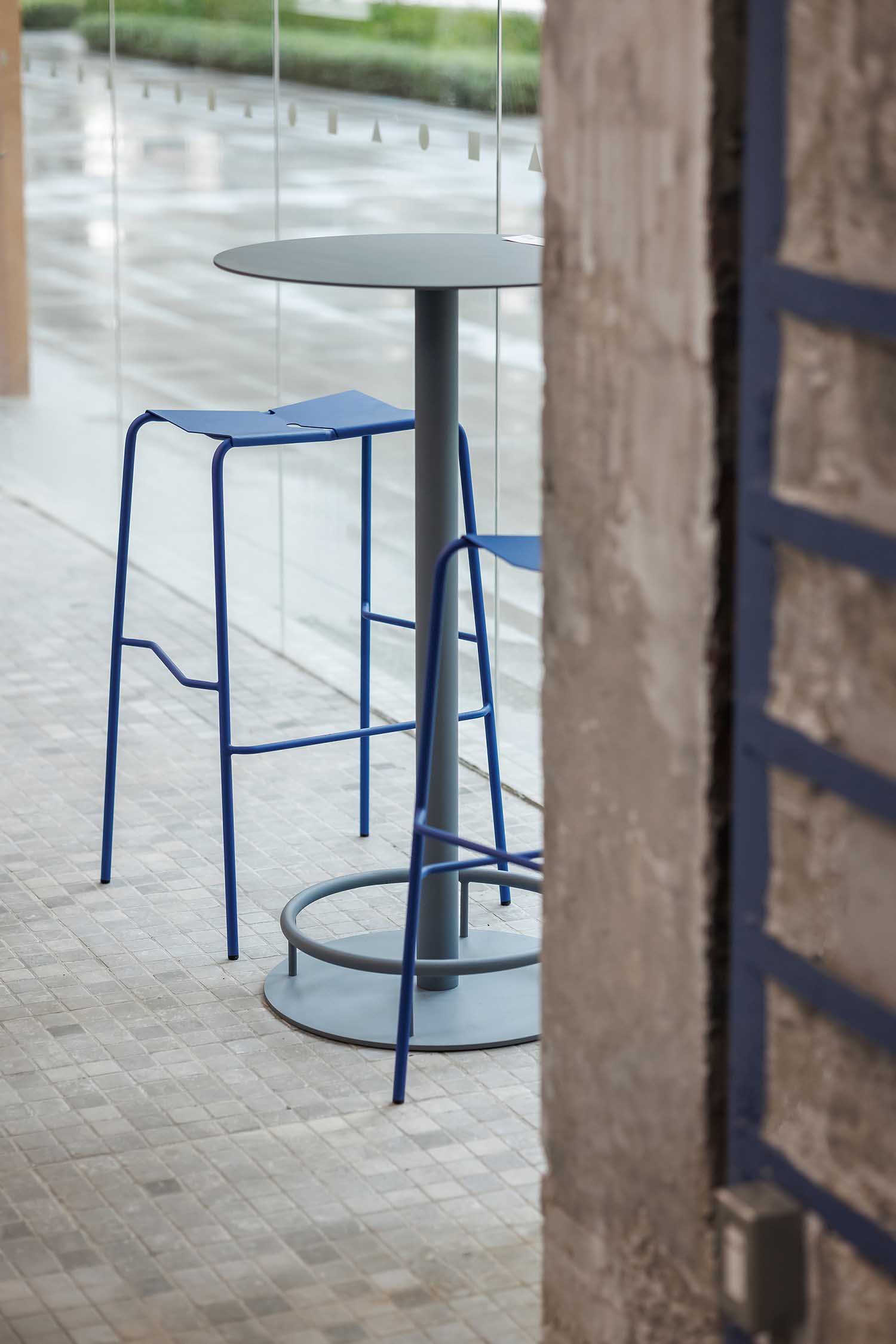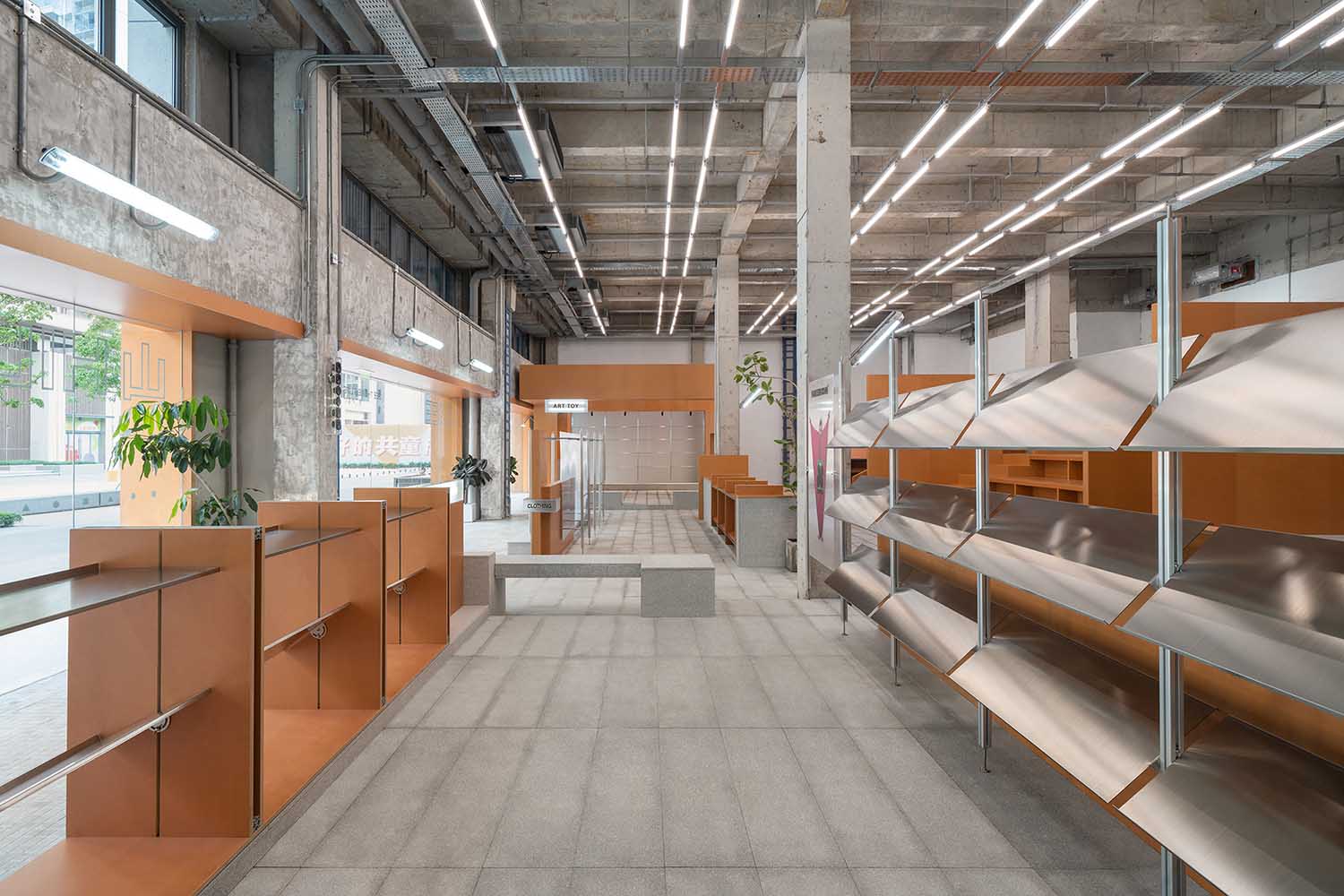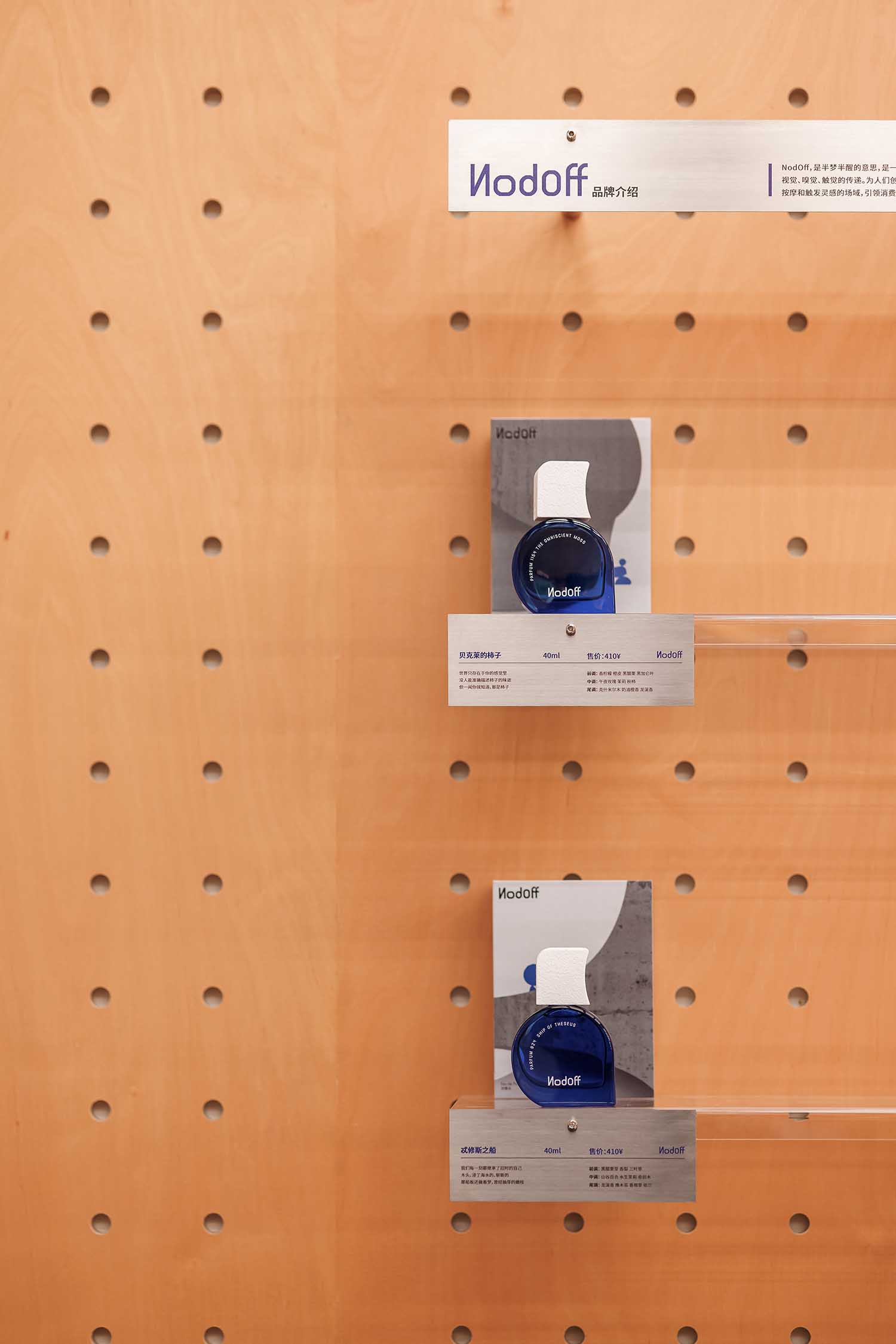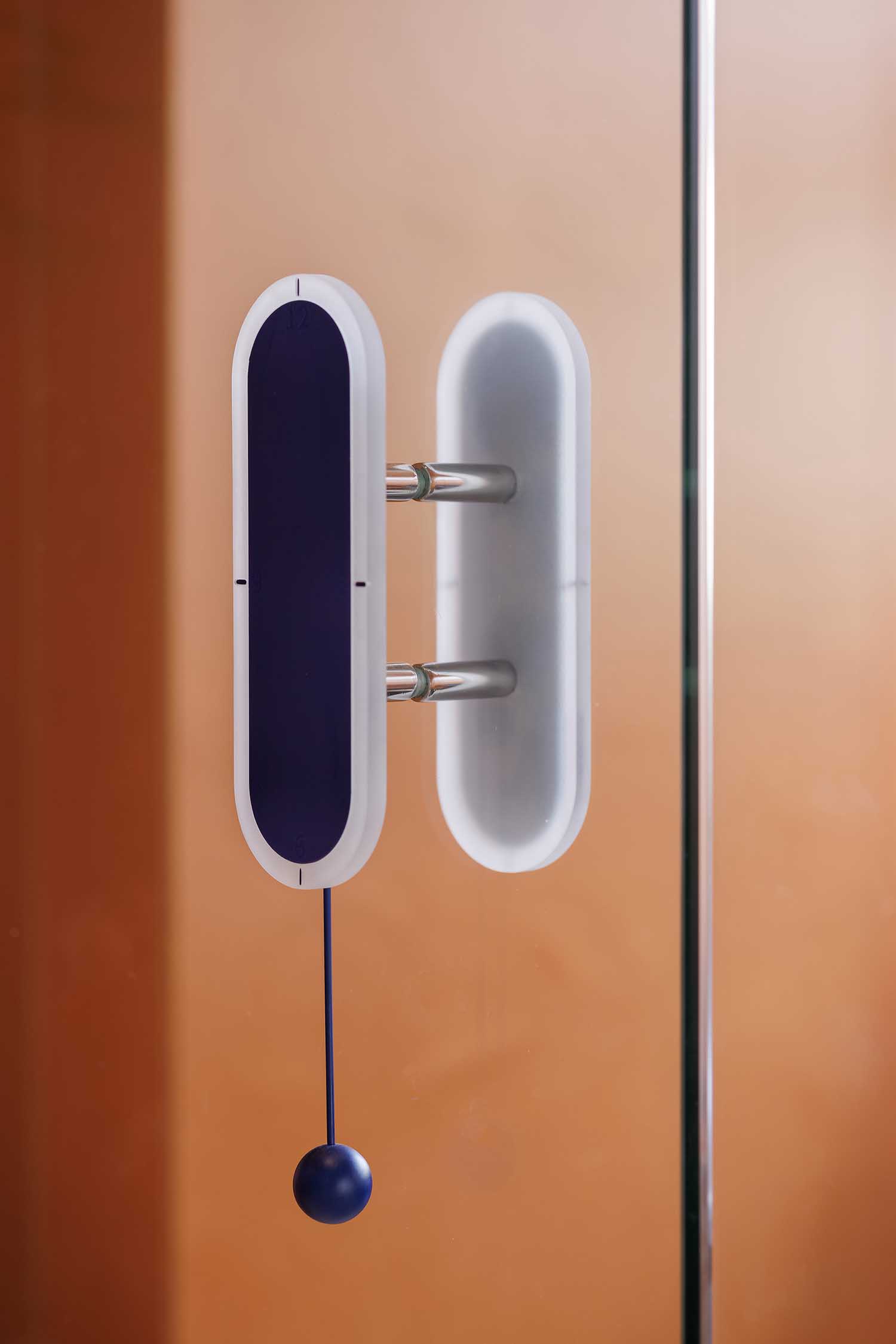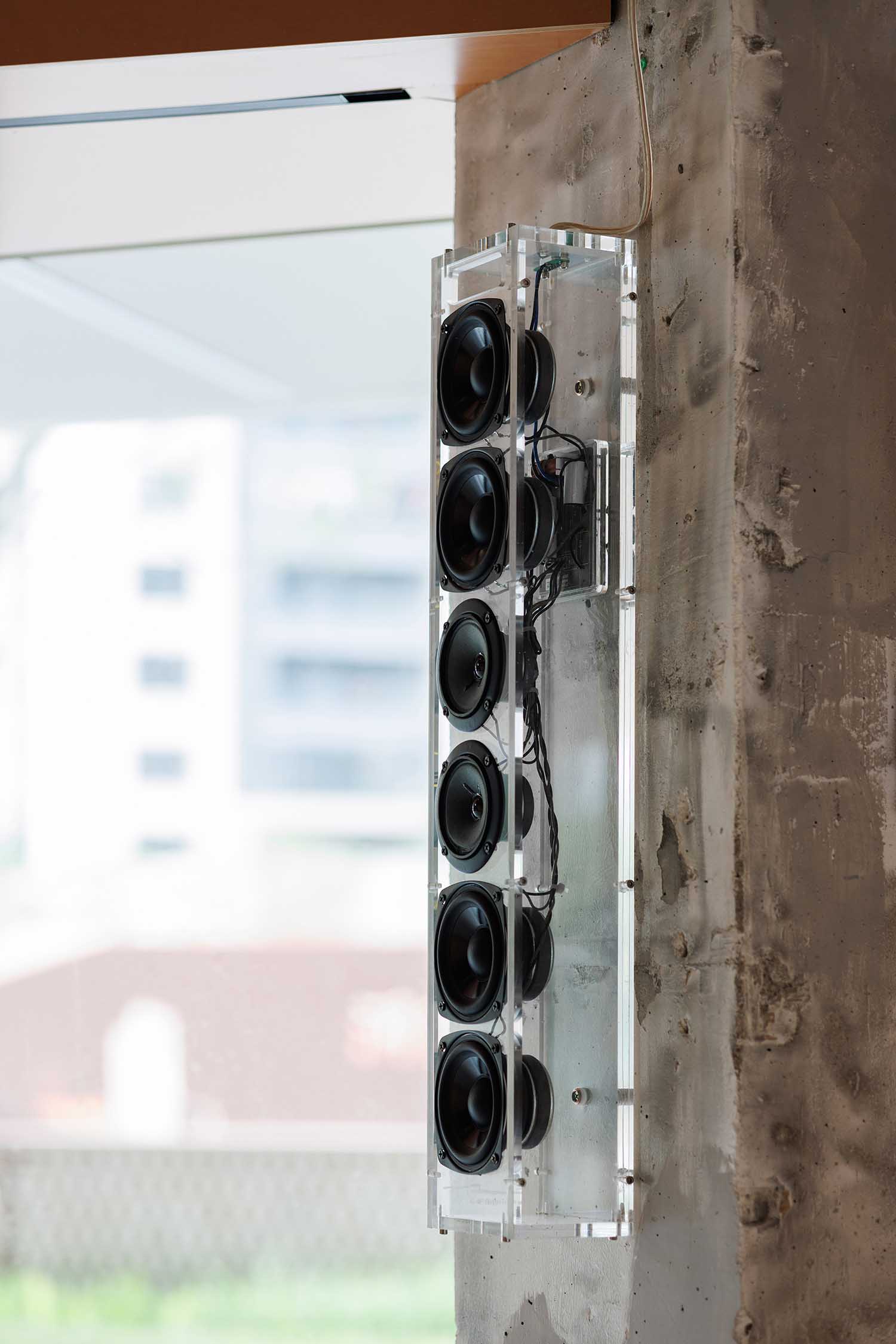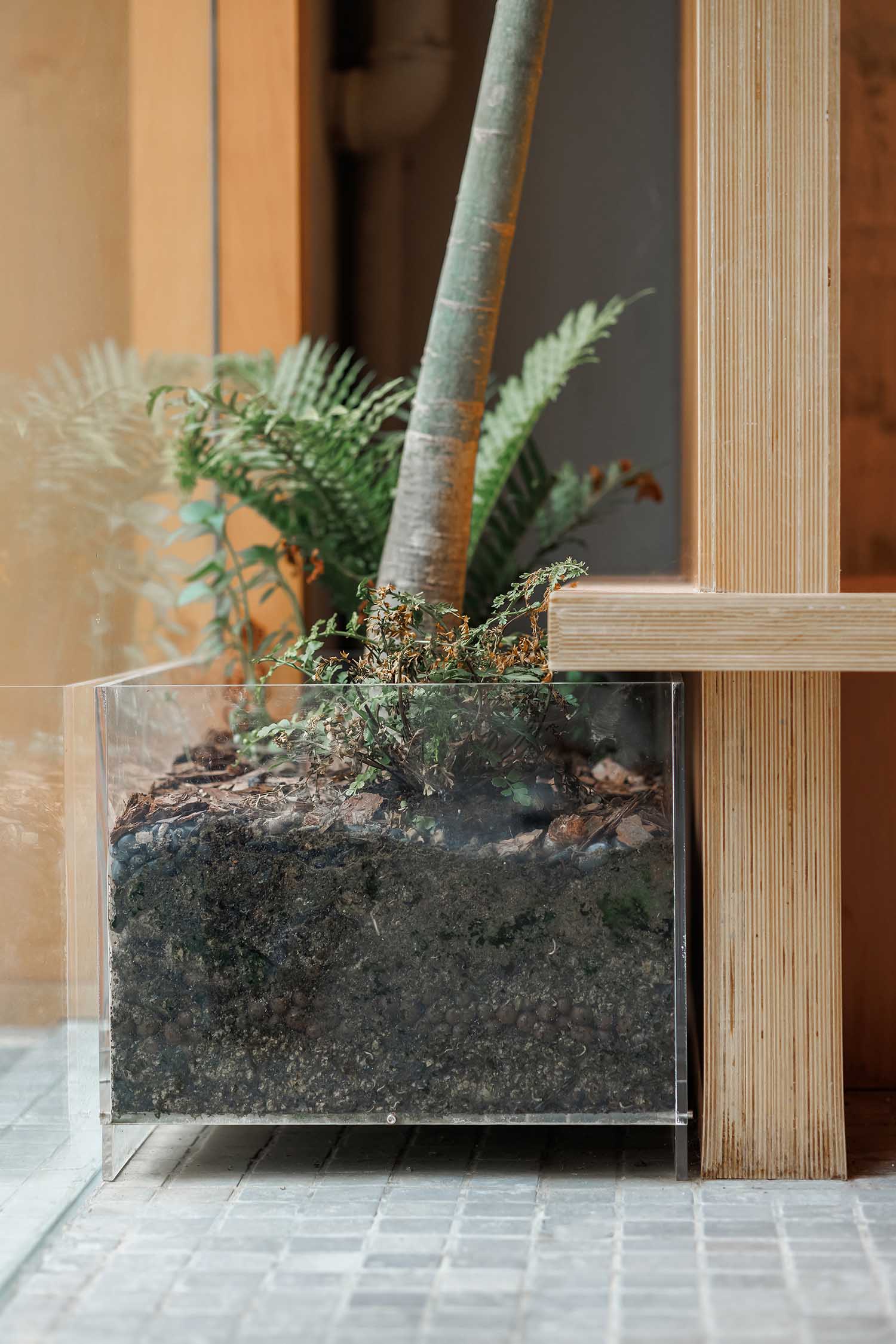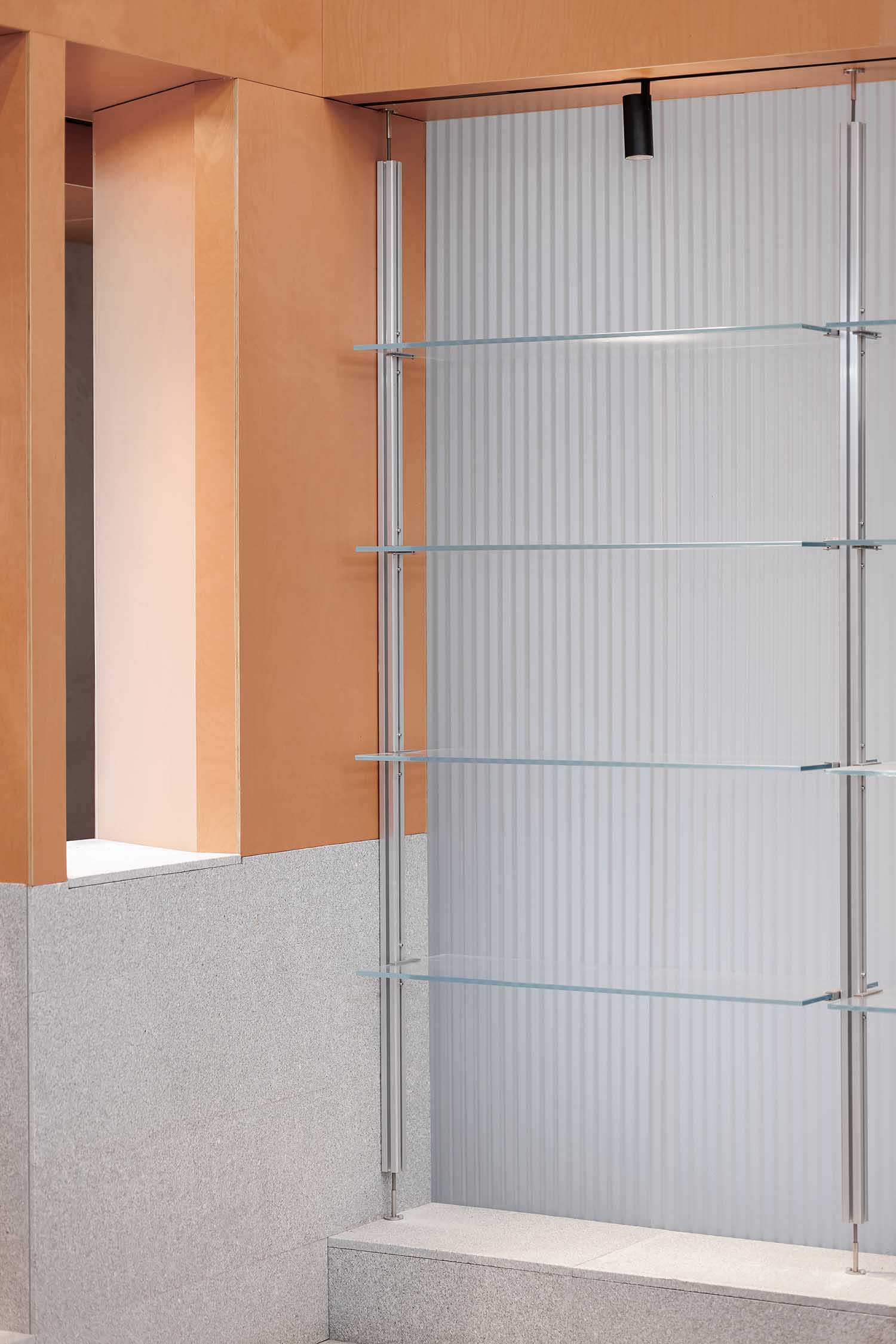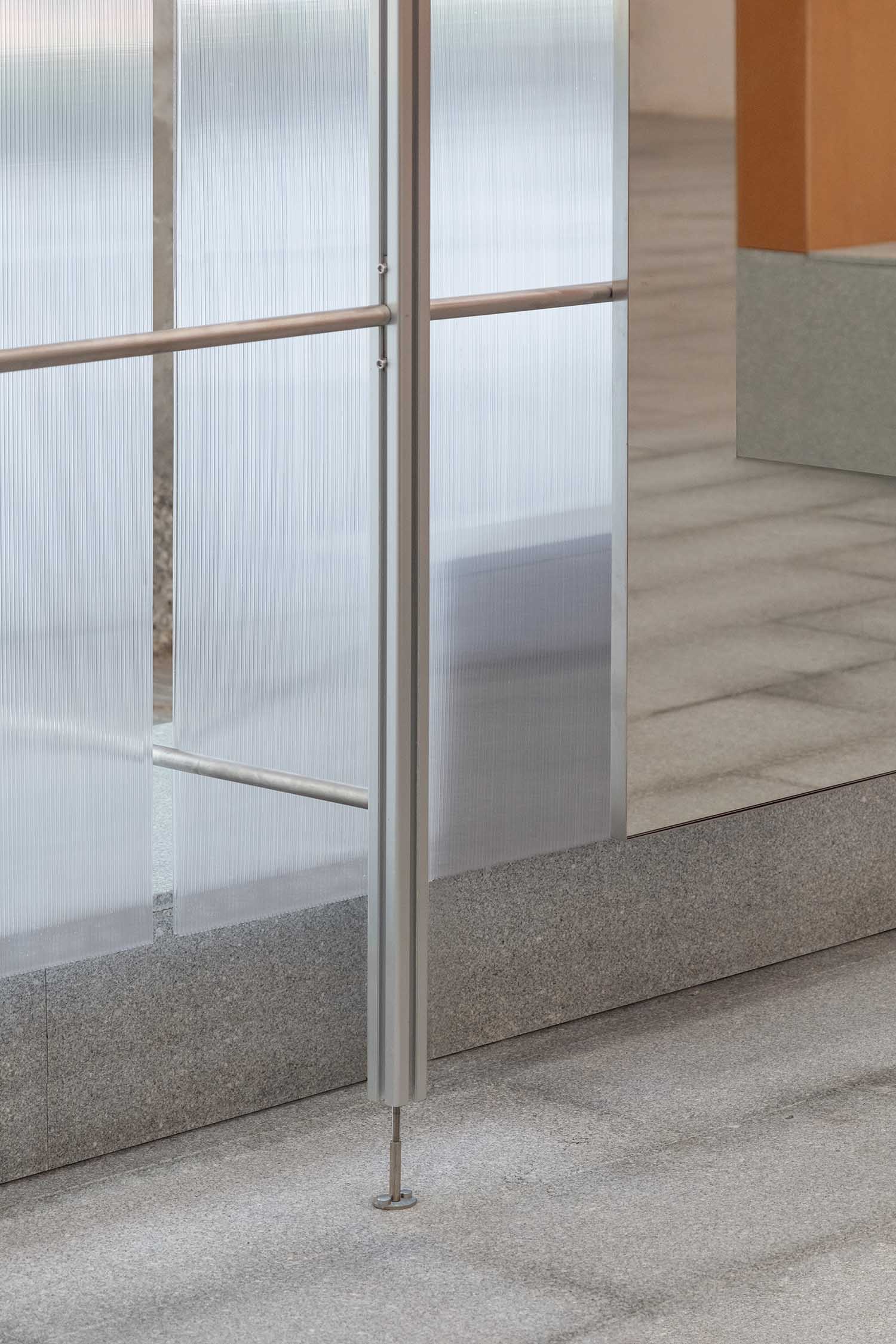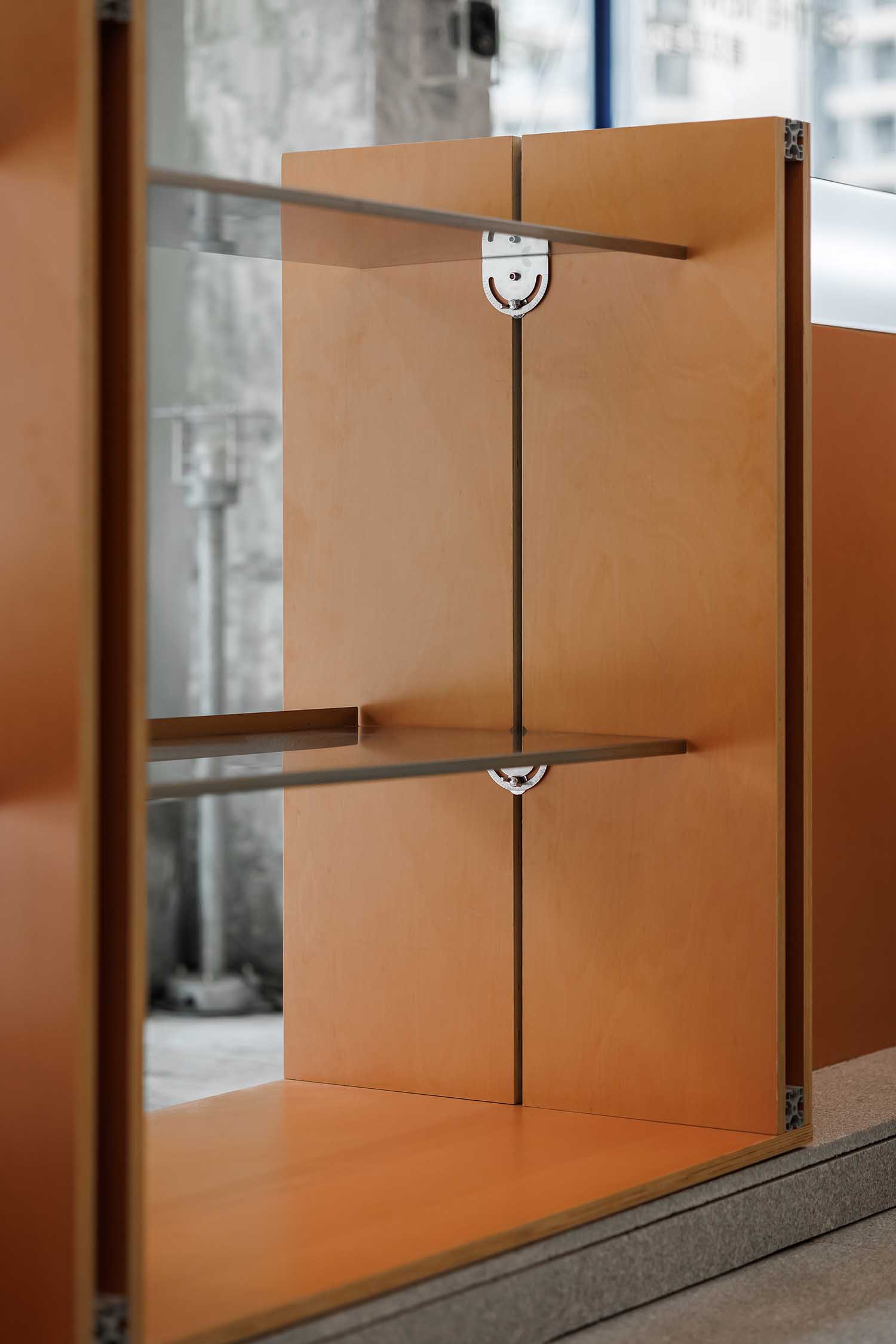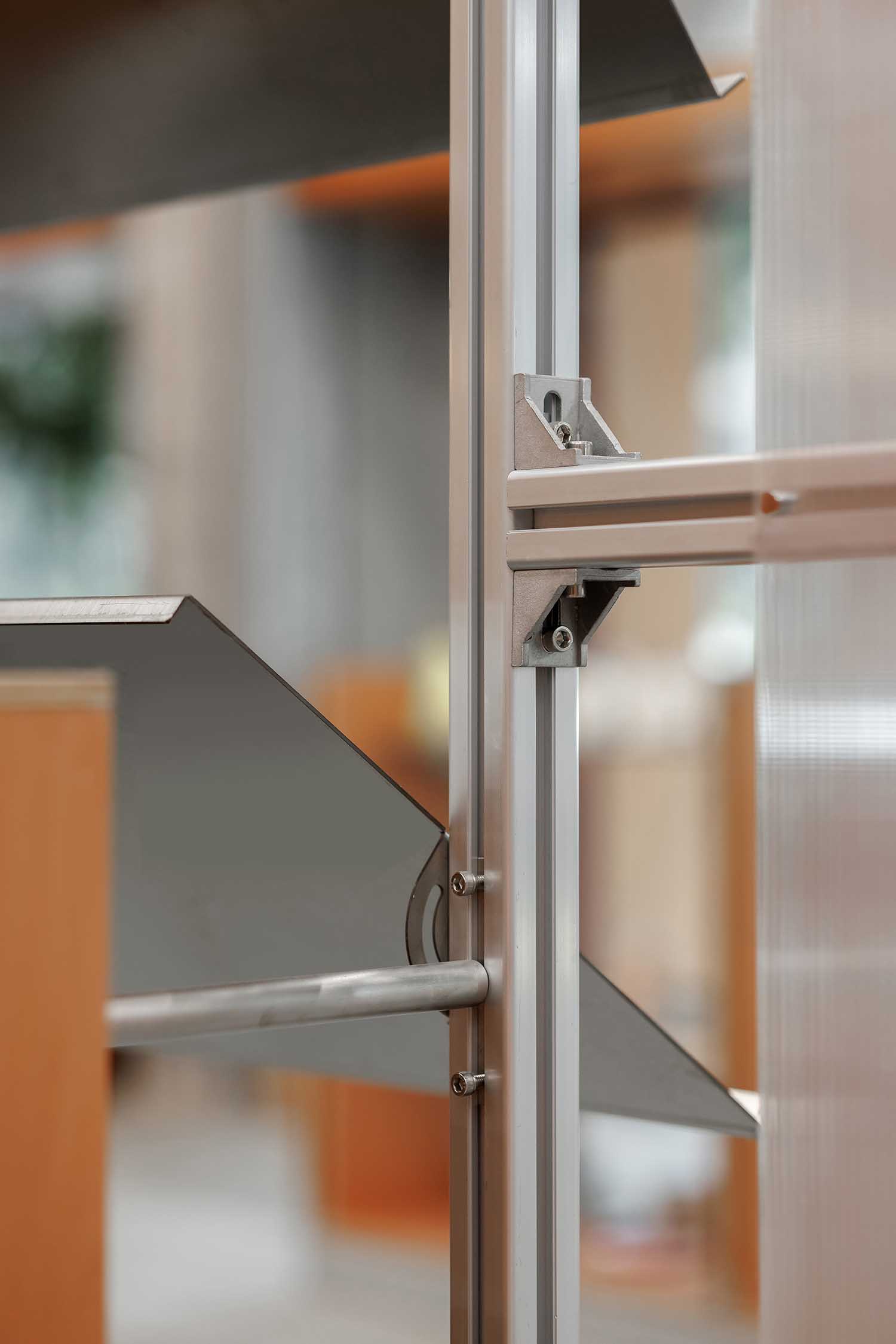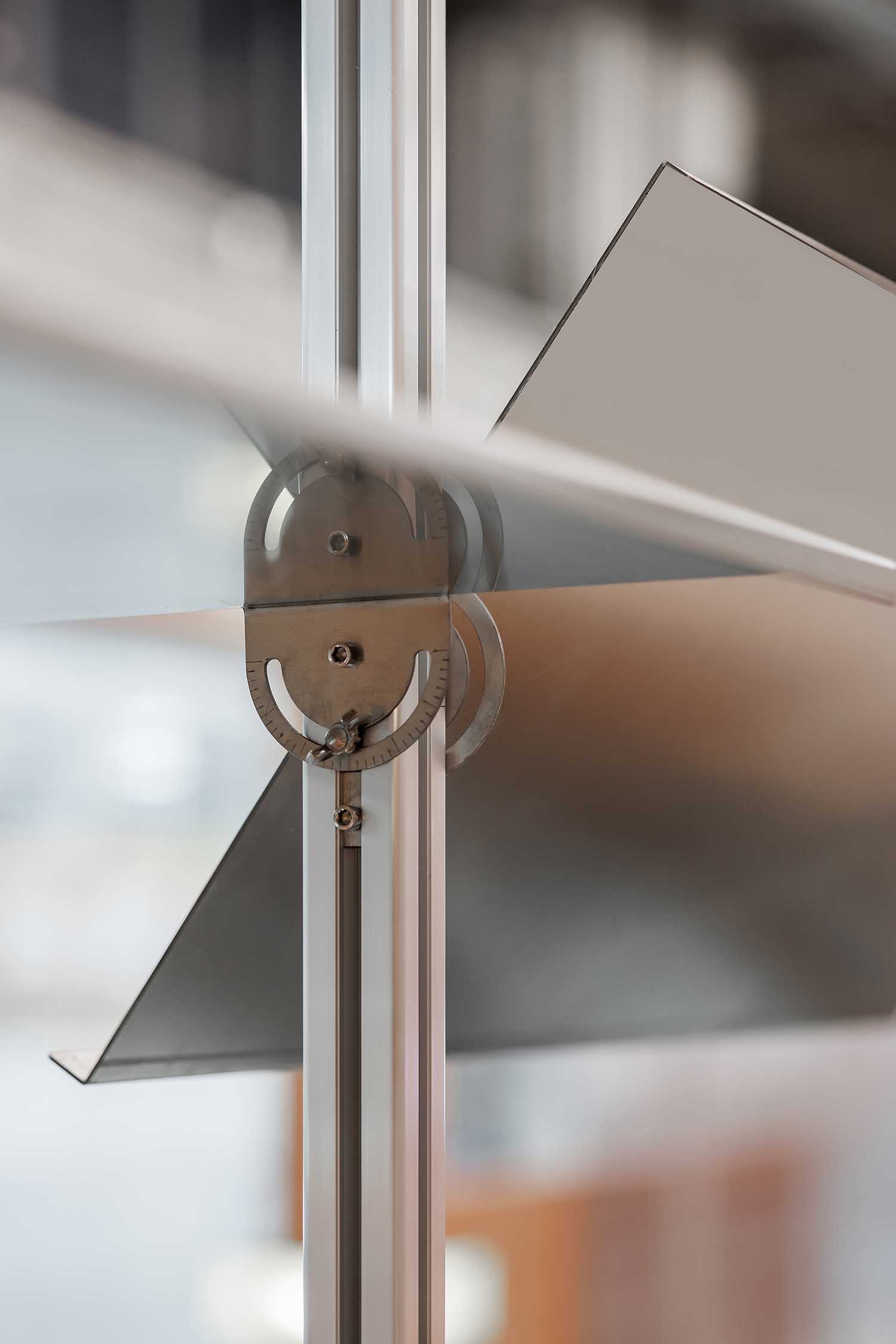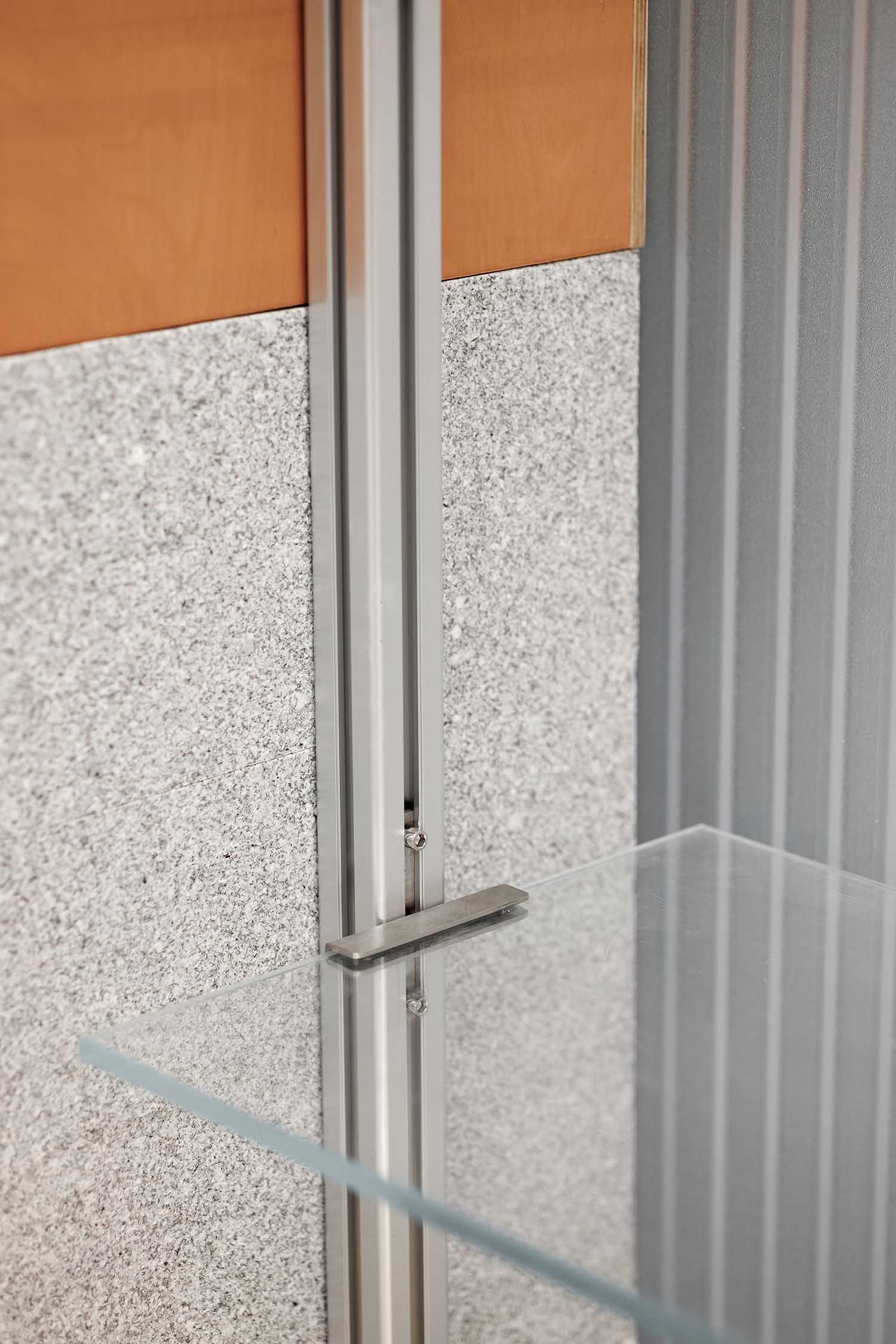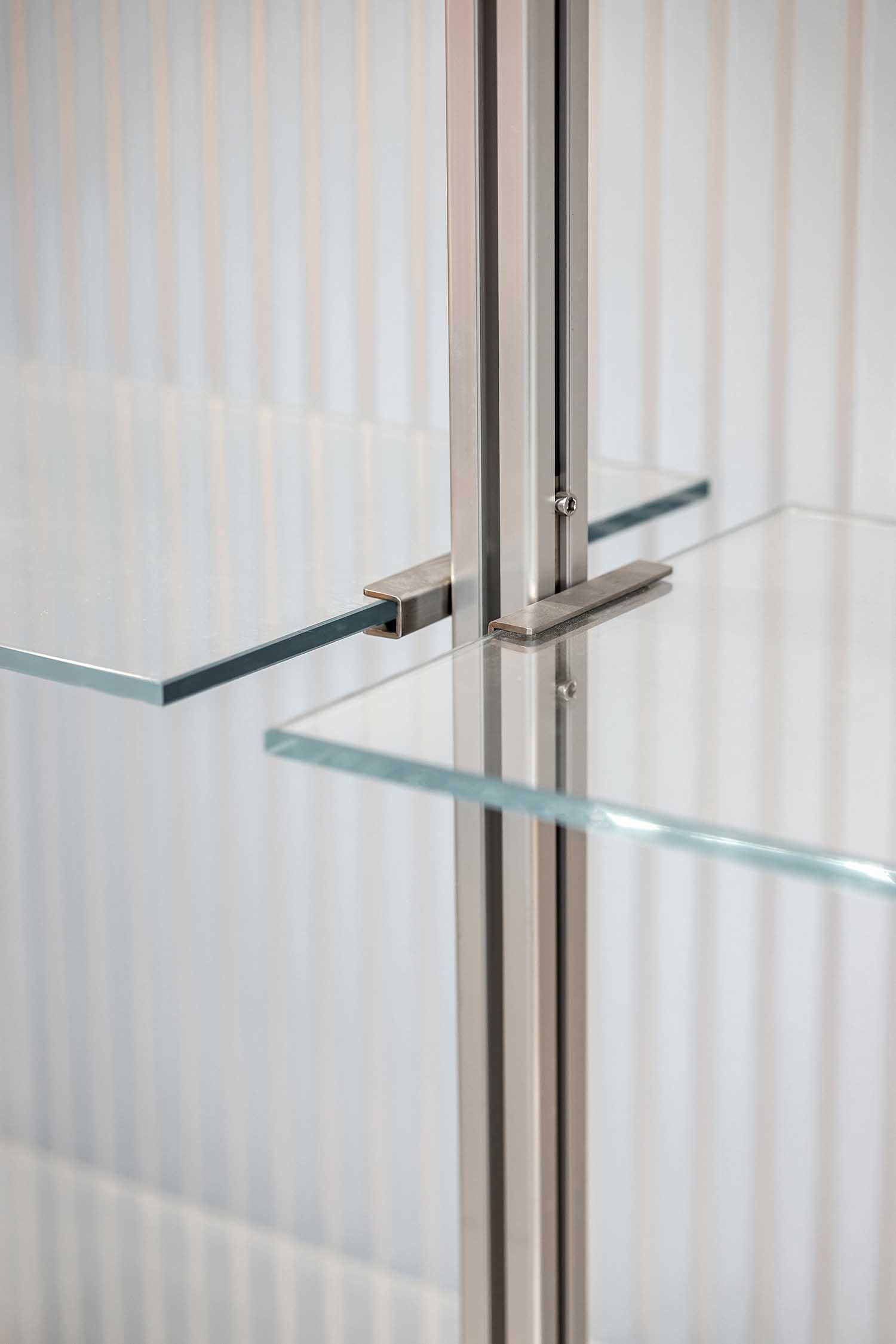 A Sustainable Vision
In terms of sustainability, NOWSEE has prioritized minimal space transformation, utilizing prefabricated and modular fixtures. Architectural materials like birch boards and stainless-steel sandblasted panels extend to the furniture, creating a sense of unity. Transparent display fixtures made of acrylic and stainless steel offer an industrial aesthetic. By breaking away from conventional commercial models, Informal Design has redefined what community commerce can be, offering a vision of an enriched and sustainable future.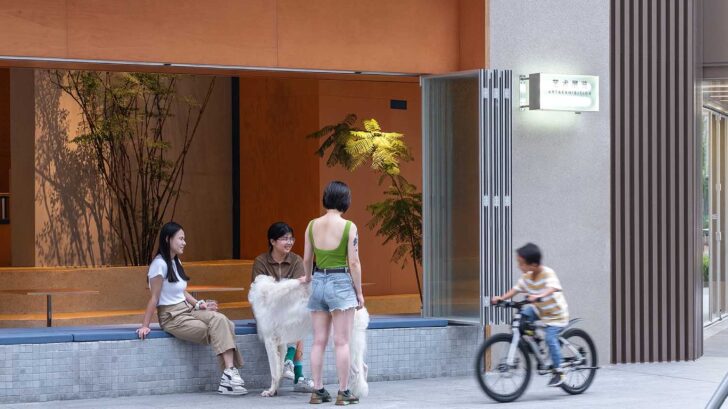 Project information
Project name: NOWSEE
Client: CR Land Park View Mansion
Project type: dining/retail/exhibition
Design company: Informal Design – www.informaldesign.cn
Design scope: branding, VI, space, furniture
Spatial design: Sheng Wang, Shubin Lin, Jie Wang, Hongtao Shen
Graphic design: Jing Zheng, Yanhong Liu, Jing Fu
Brand planning: Sumi Huang, Wenqi Huang
Design time: March – May 2023
Completion time: July 2023
Project location: Huizhou, Guangdong
Area: 700 sqm
Construction firm: Shenzhen Jushen Construction Co., Ltd.
Photography: Chao Zhang, Tong Xia
Video: 25 hours