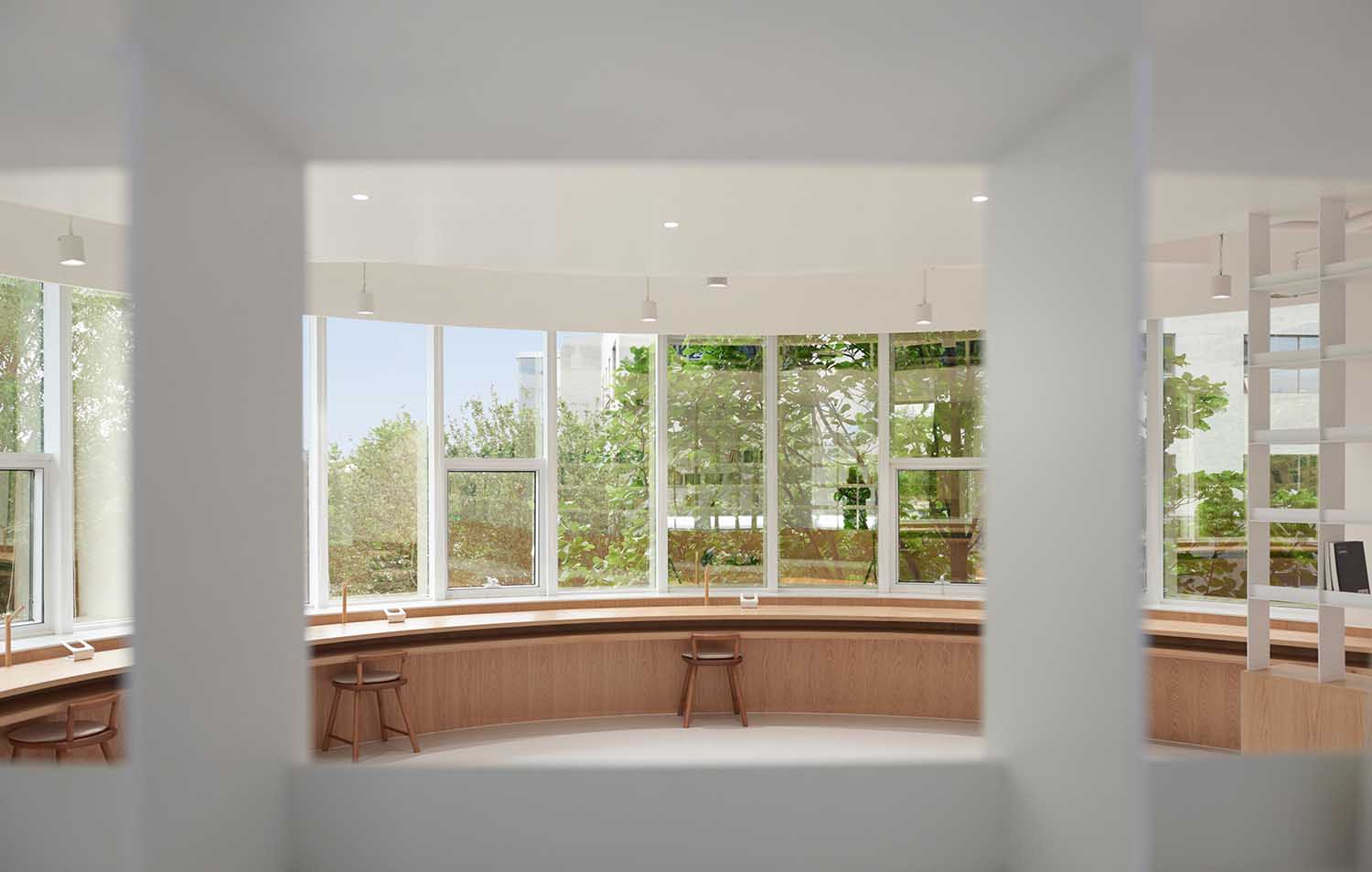 In the bustling heart of Beijing, an oasis of tranquility and creativity has emerged within the office landscape, capturing the essence of a unique third space – the Homelinker Library. Designed by KiKi ARCHi, in collaboration with the prominent enterprise Beike, this innovative library embodies the fusion of culture, aesthetics, and forward-thinking design.
If the office space symbolizes the energy and dynamism of a business, the Homelinker Library represents its ideological and cultural soul. The library's design concept draws inspiration from the Fibonacci spiral found in shell creatures, resulting in a space that radiates positivity, inclusivity, and continuous growth. This 200㎡ sanctuary is strategically located on the second floor of the office building, offering a commanding view of lush greenery through a gracefully curved glass window.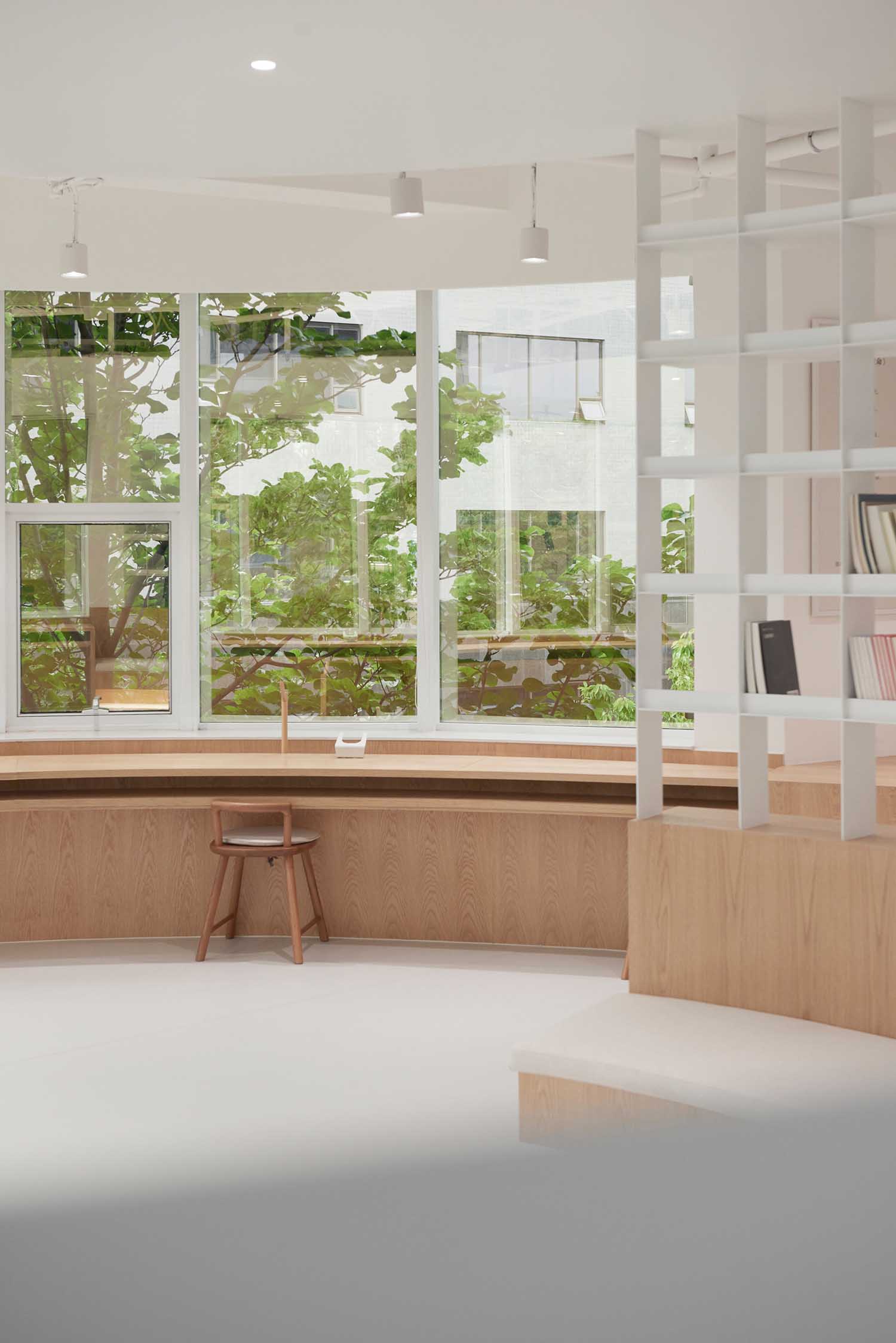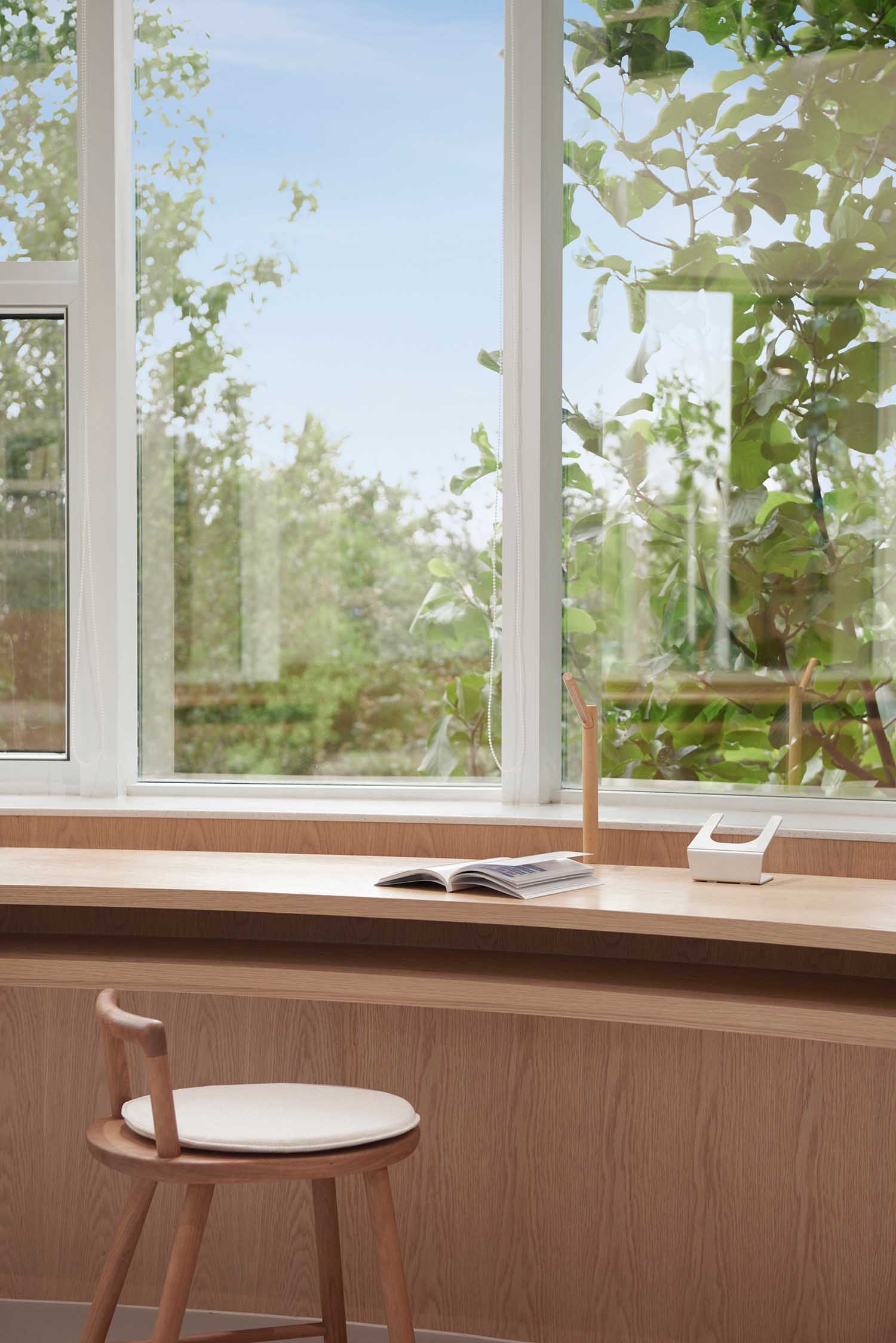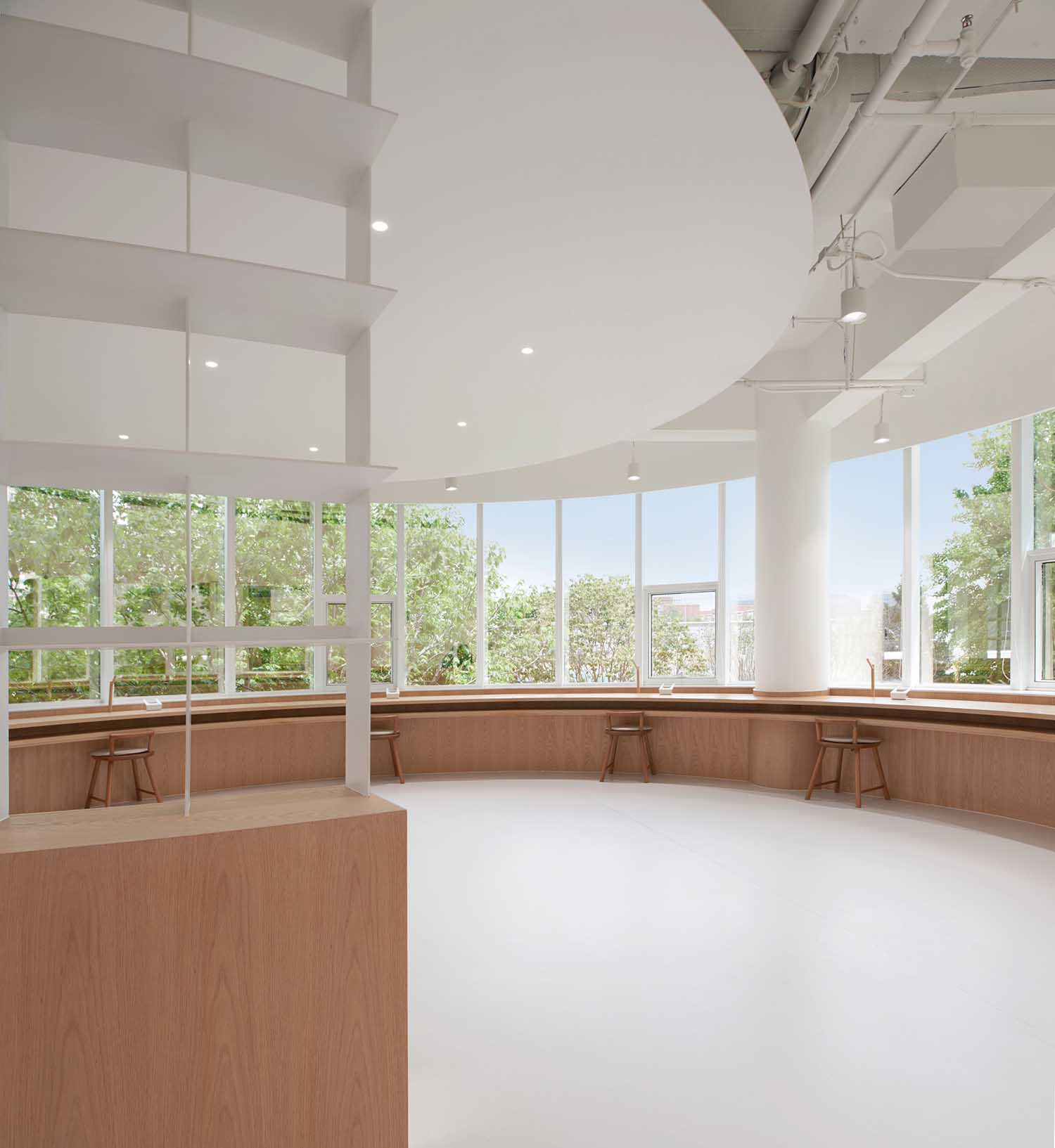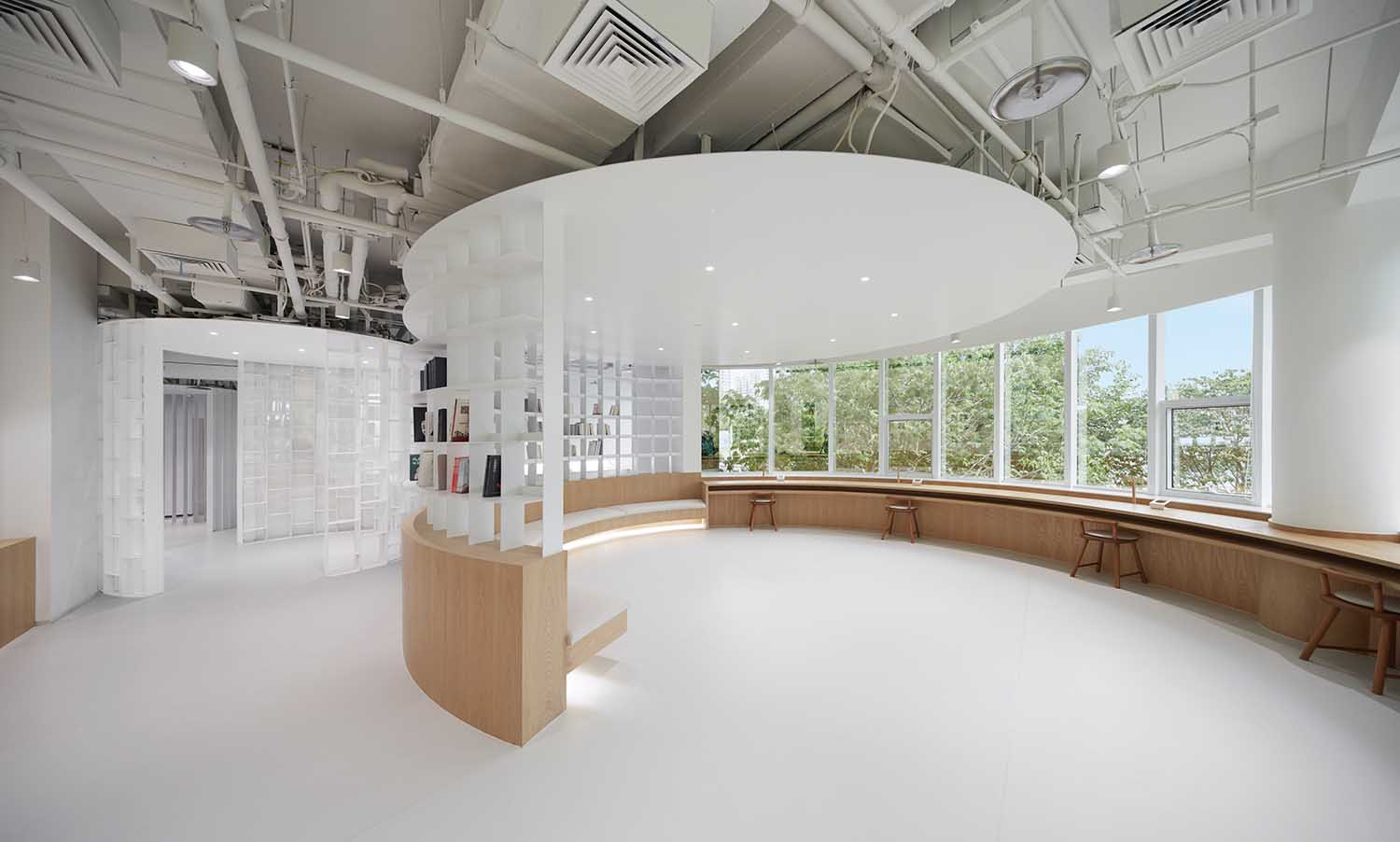 The selection of the library's location was a meticulous process. Each of the eight floors in the office building presented a unique perspective. KiKi ARCHi's decision to place the library on the second floor with a panoramic glass window was deliberate, allowing the natural green barrier of the outside trees to infuse serenity and stability into the interior. The design was created with harmony in mind, perfectly aligning with the ideology of Beike.
Entering the library is a journey in itself. The white arc element above the staircase softly introduces visitors to the space, eschewing pomp in favor of an inviting and ingenious ambiance. The carefully chosen art piece, "My Dream," collected by Beike's founder Hui Zuo, echoes the enterprise's origin and mindset. The library's design seamlessly integrates with the building's technological aesthetic, while a winding movement line guides visitors inward.
Once within, the library unfolds its artistic narrative. The white aluminum grating corridor invites a sense of movement, punctuated by a sculptural masterpiece by artist Maoyuan Yang. This sculpture, reminiscent of pearl shells, epitomizes simplicity and good wishes. As visitors proceed, they reach the central exhibition area displaying the founder's manuscripts. This semi-closed circular space, defined by transparent partitions, encourages contemplation and introspection. It becomes a nexus where thoughts converge, sparking new understandings that resonate through countless perspectives.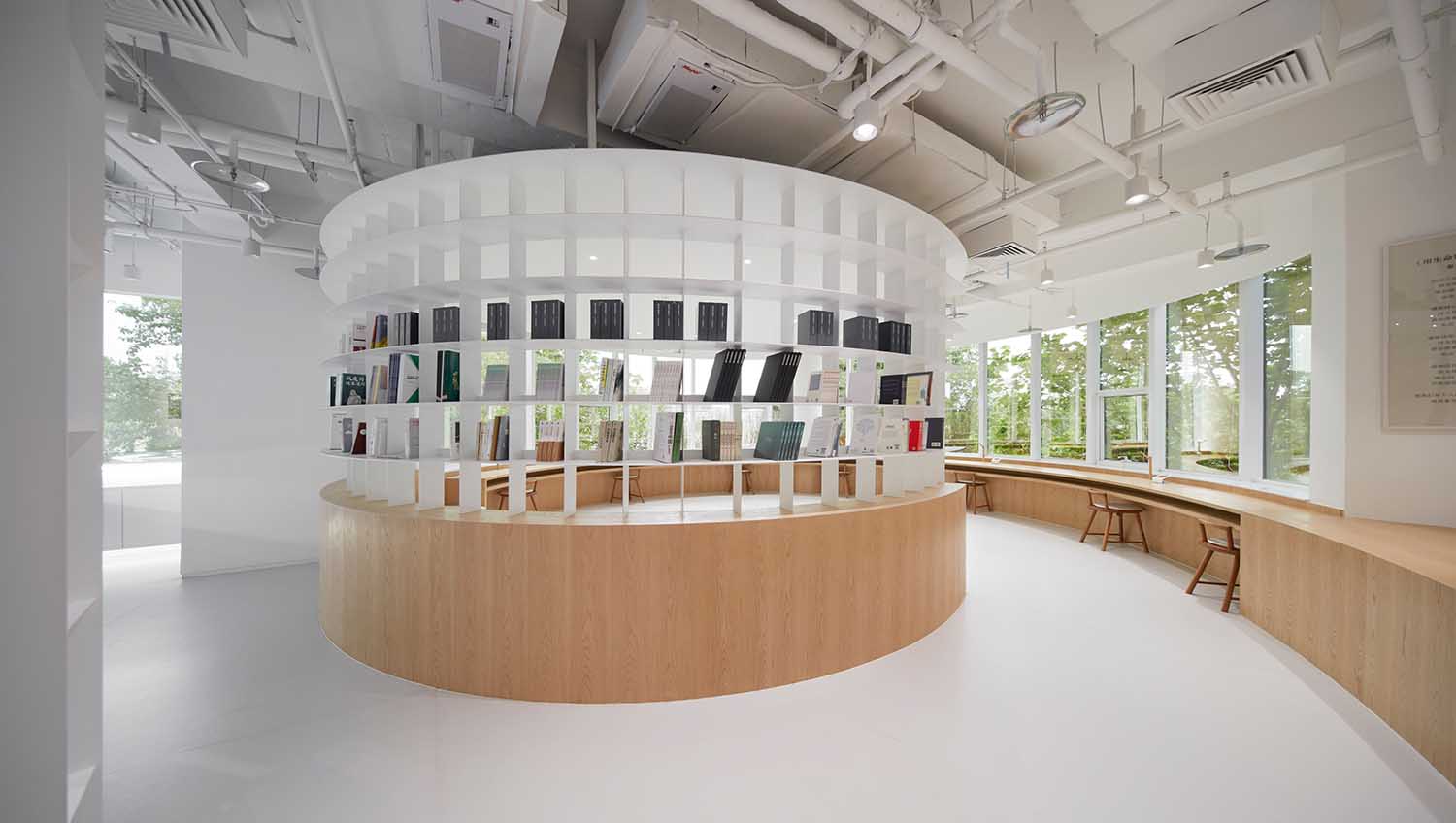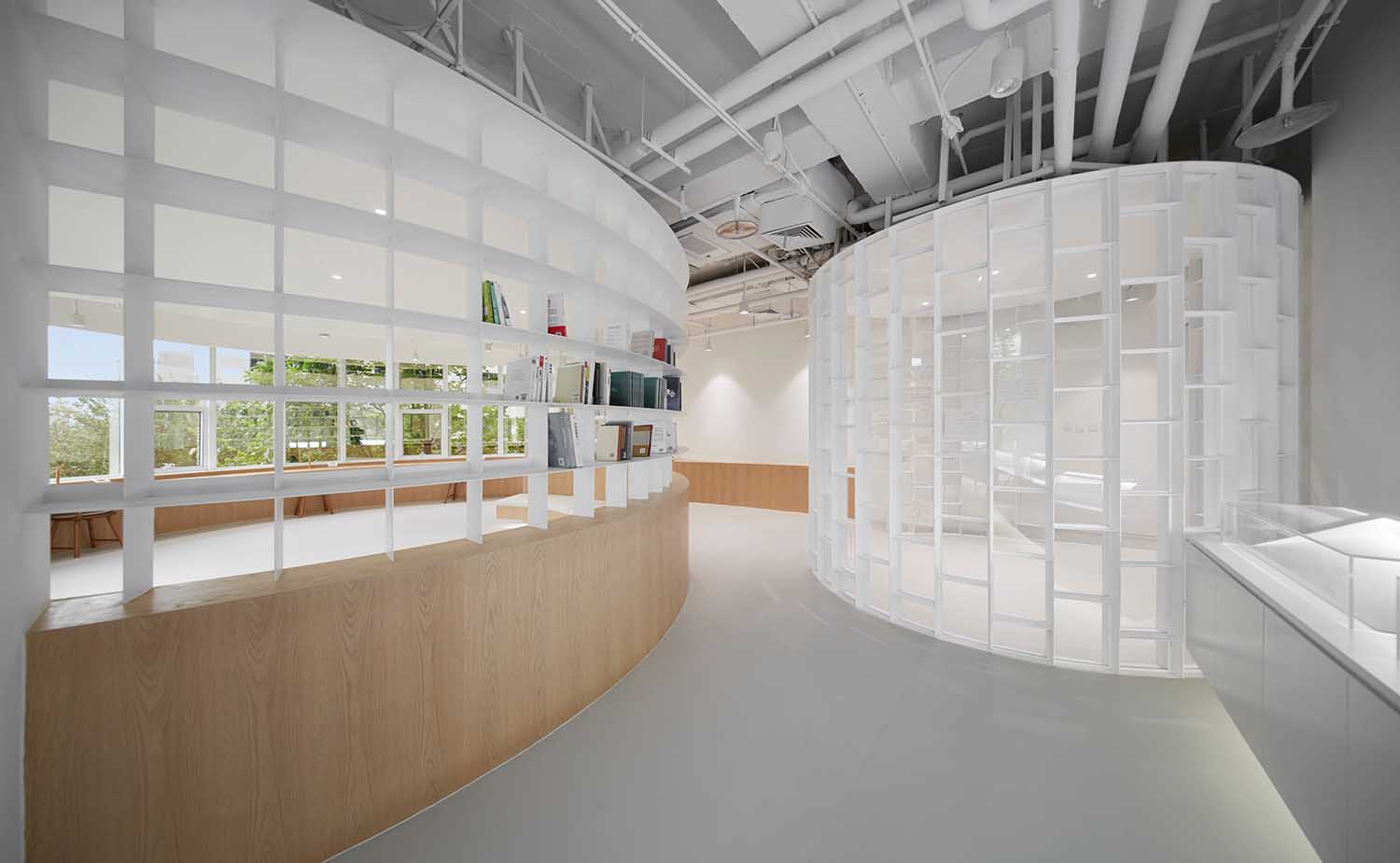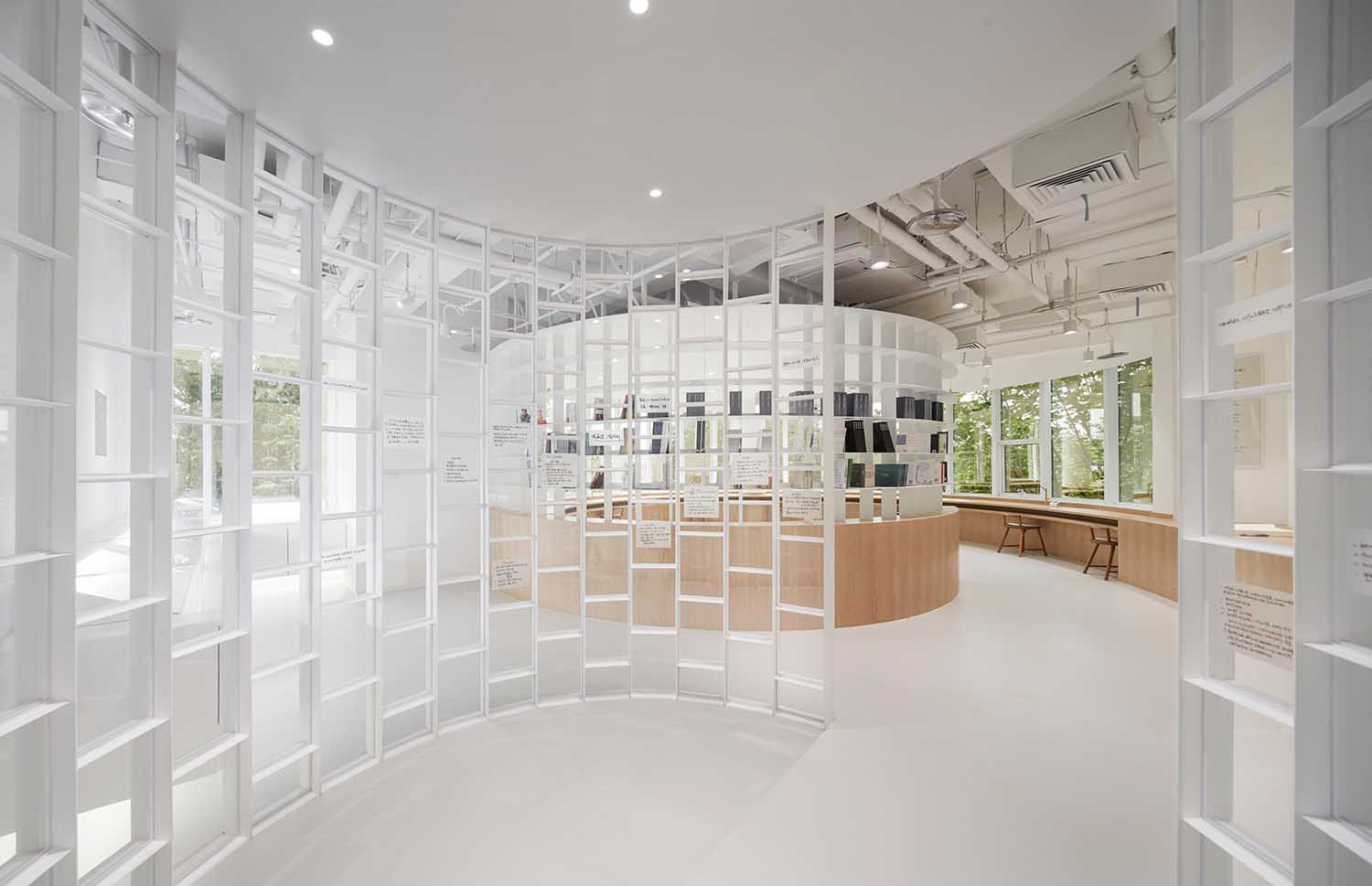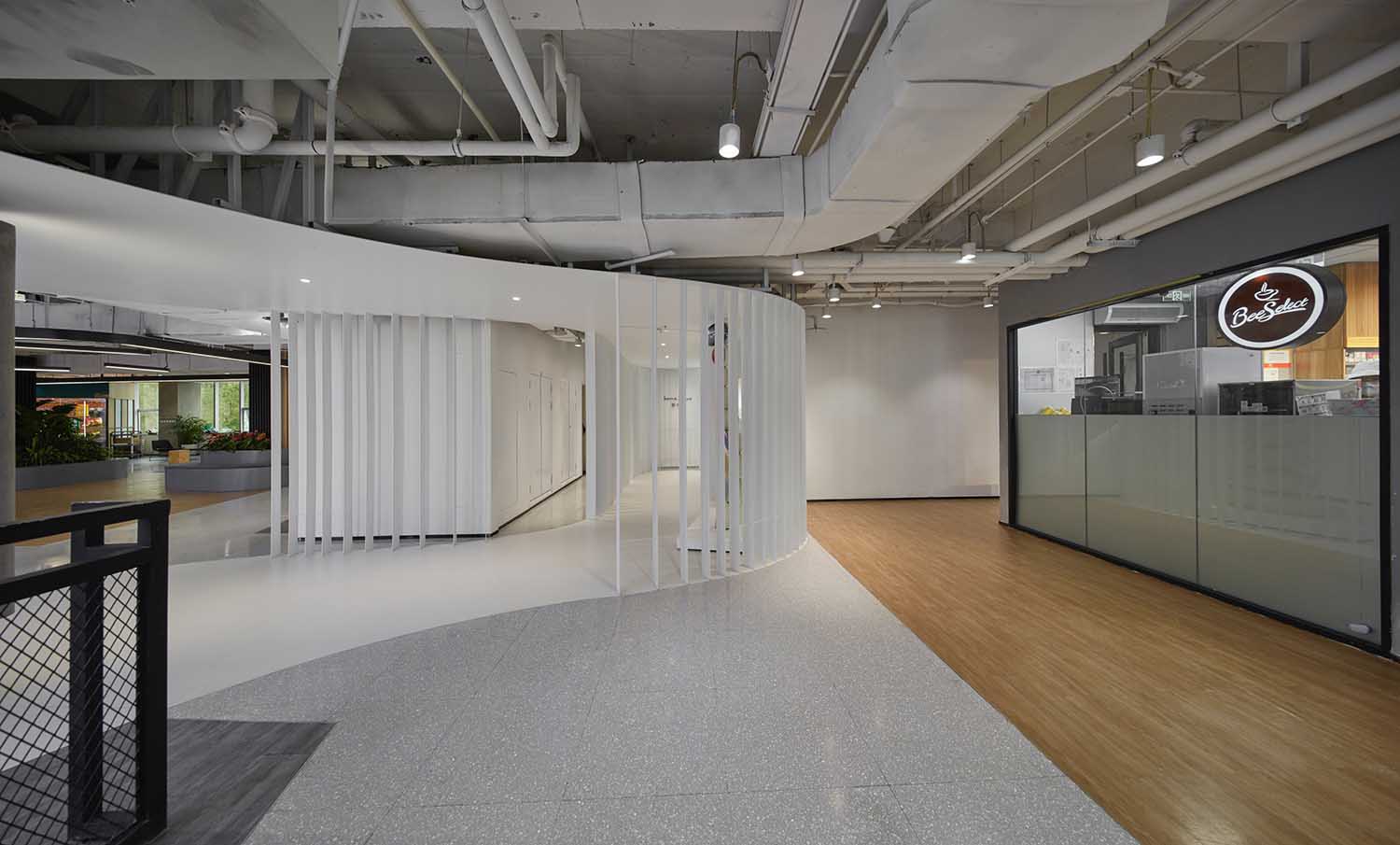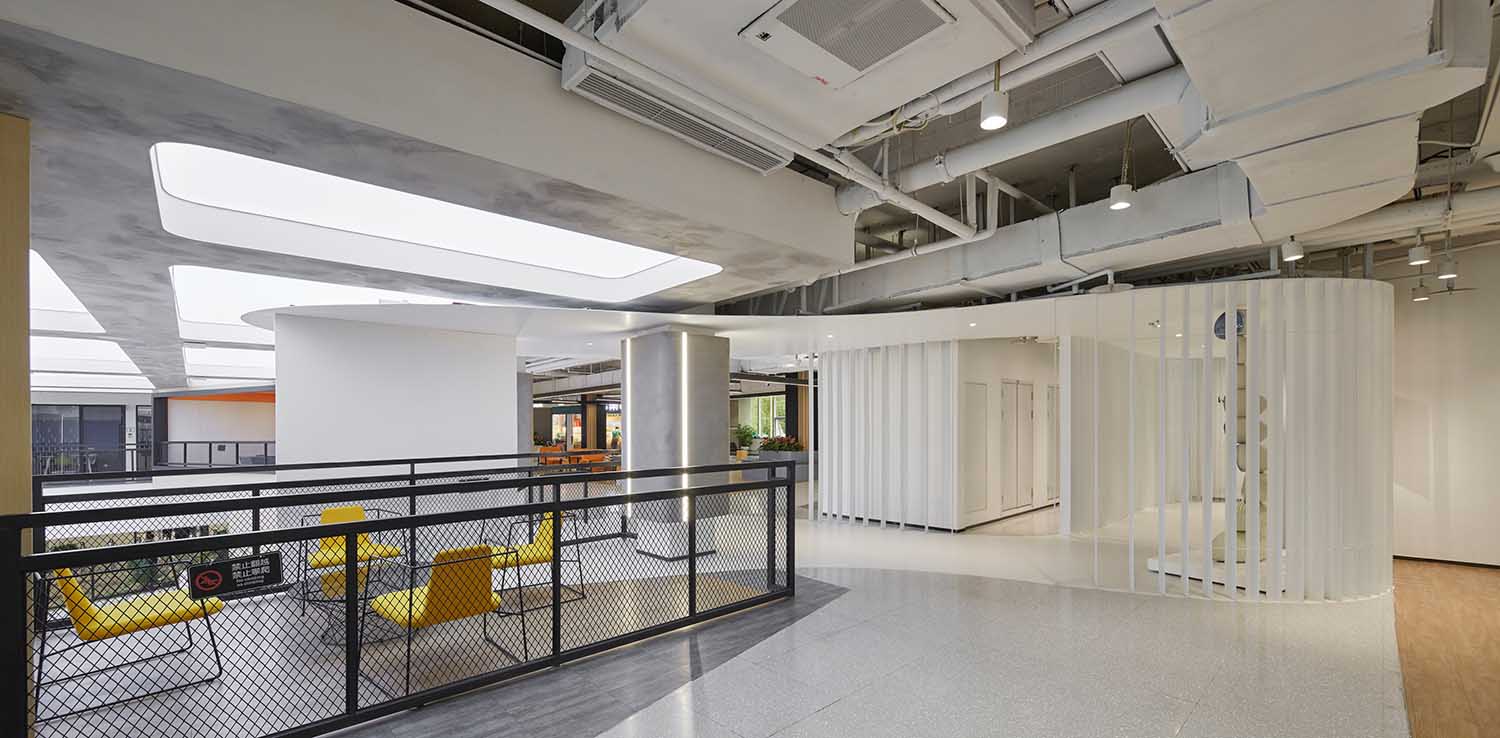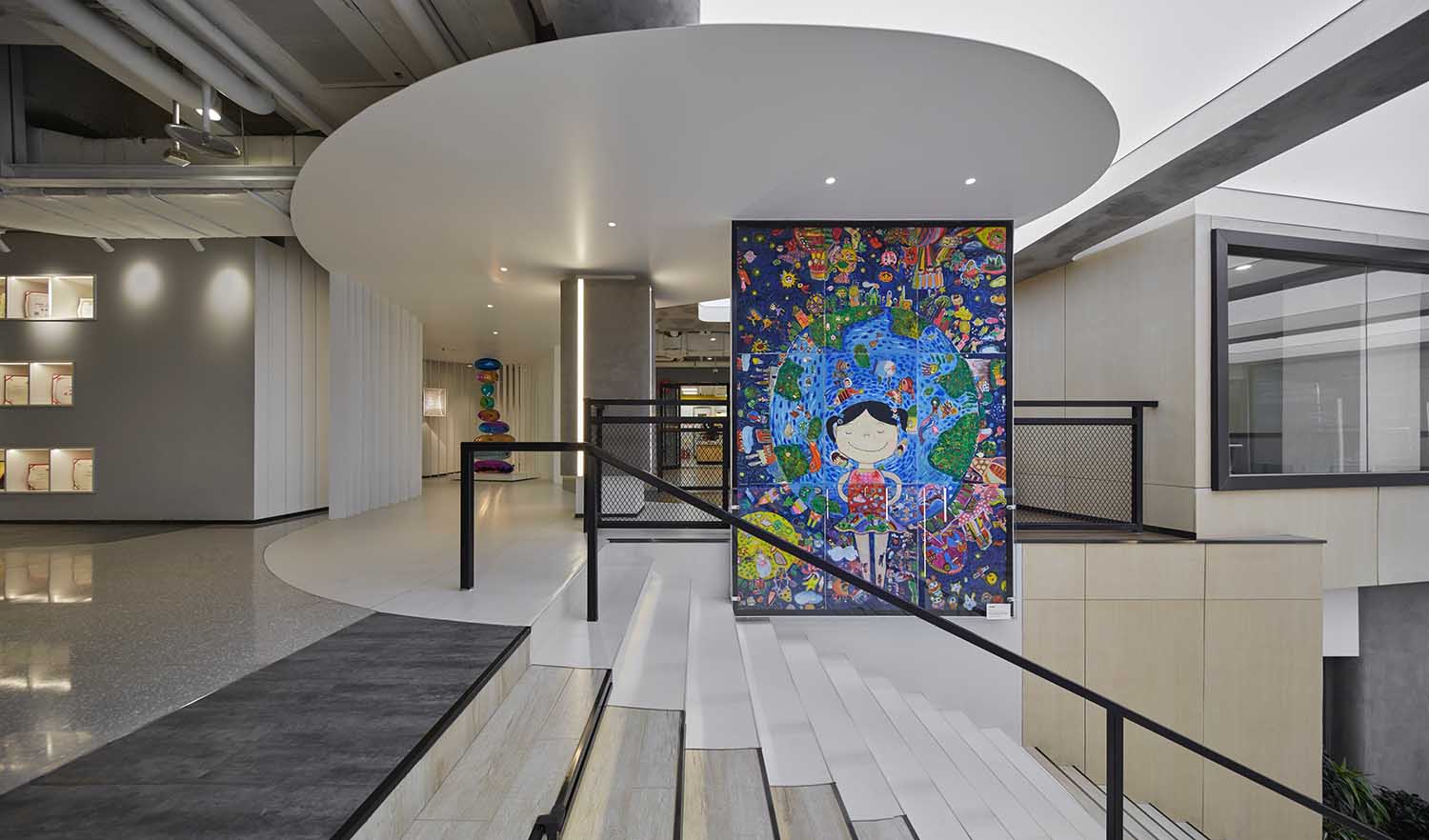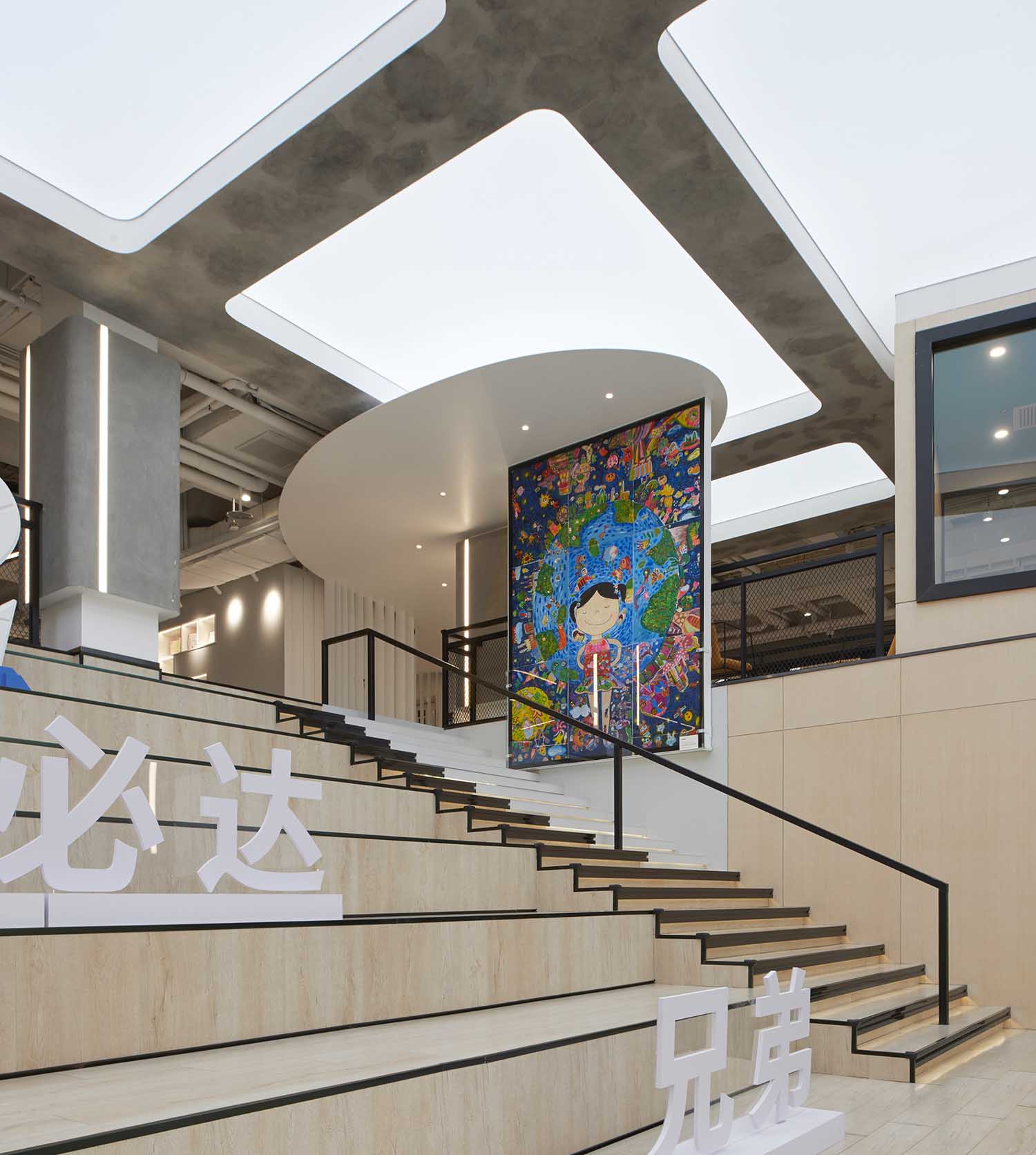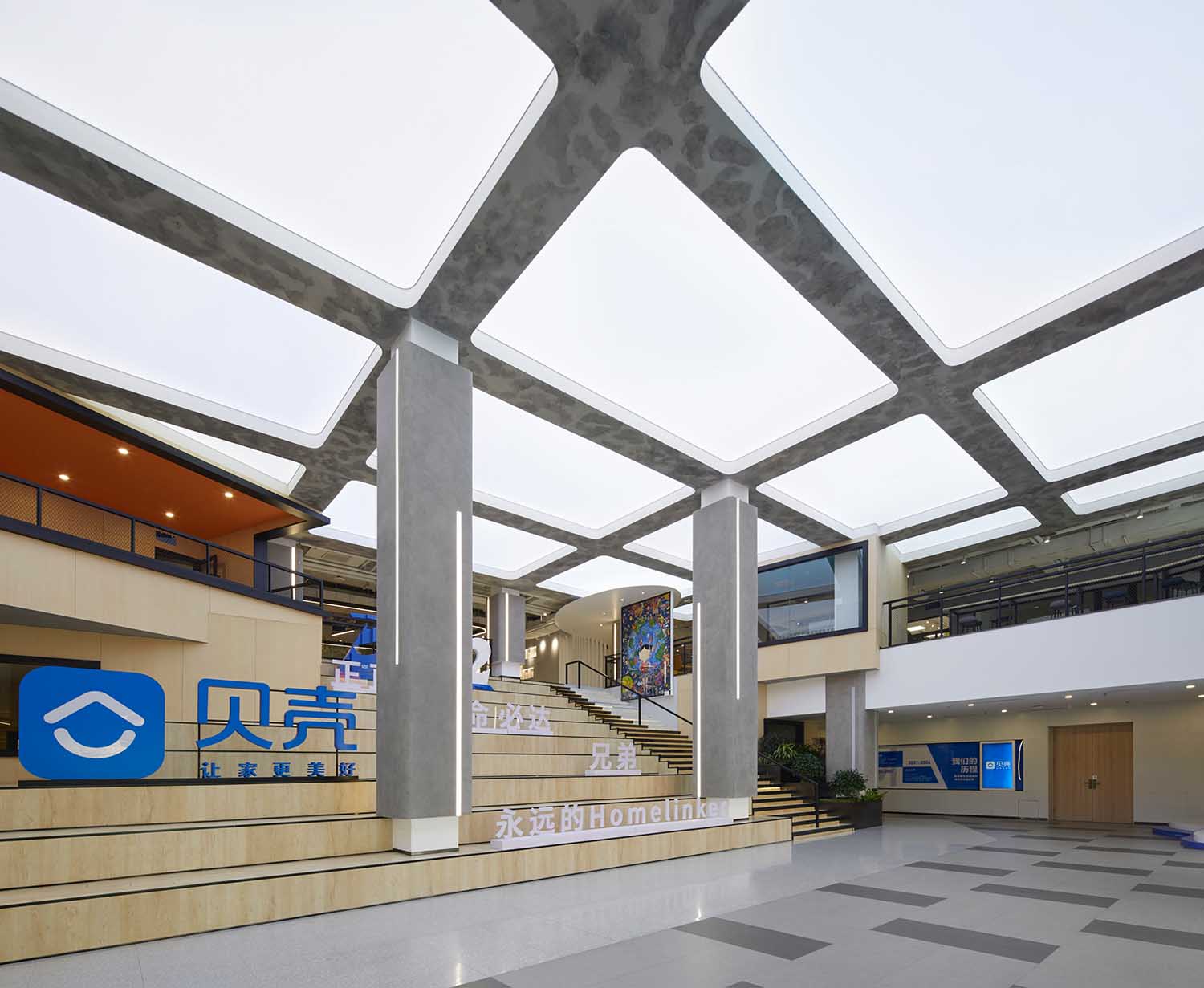 Finally, the library's culmination lies in its reading area adjacent to the window. Designed with an arc motif, the bookshelves, booth seats, and desks form a spiral cavity, cocooning the essence of knowledge. This design fosters both focus and expansiveness of thought. Natural wood elements are interspersed, re-establishing a connection with the outside tree scenery and grounding the space in a harmonious blend of nature and innovation.
In the heart of Beijing's bustling business district, the Homelinker Library stands as a serene sanctuary, a testament to architectural ingenuity and an homage to the power of thoughtful design.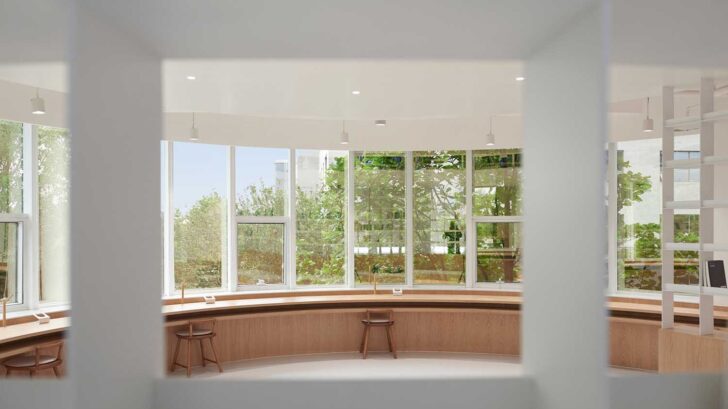 Project information
Project Name: Homelinker Library
Client: Beike
Project Location: Beijing, China
Element: Library
Design Firm: KiKi ARCHi
Director: Yoshihiko Seki
Design Team: Saika Akiyoshi, Tianping Wang
Area: 200㎡
Design Period: 2022.03.01 – 2022.05.20
Construction Period: 2022.07.01 – 2022.11.30
Material & Brands: PVC sheet / Aluminum plate / Latex paint
Photography: Ruijing Photo Beijing