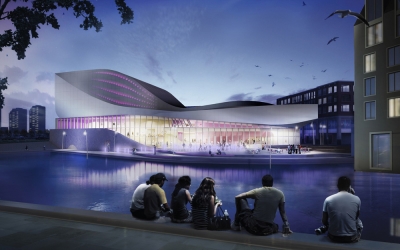 Project: Theater Spijkenisse
Designed by UNStudio
Project Team: Ben van Berkel, Caroline Bos, Gerard Loozekoot with Jacques van Wijk and Hans Kooij, Thomas Harms, Lars Nixdorff, Gustav Fagerstrom, Ramon van der Heijden Tatjana Gorbachewskaja, Jesca de Vries, , Wesley Lanckriet, Maud van Hees, Benjamin Moore, Philipp Mecke and Daniela Hake
Engineer Design Phase: Arup, Amsterdam
Engineer Execution: IOB, Hellevoetsluis
Advisor Installations: De Blaay – Van den Boogaard, Rotterdam
Theatre Technique: PB theateradviseurs, Uden
Acoustics: SCENA, Uden
Contractor: VORM Bouw, Papendrecht
Client: Municipality of Spijkenisse
Building Surface: 5800 m2 gross/ 4500 m2 net
Building Volume: 42000 m3
Building Site: 3600 m2
Location: Spijkenisse, The Netherlands
Website: www.unstudio.com
UNStudio won the competition to design the Theater Spijkenisse back in 2008. Constructions of this mixed use performance space is under way and hopefully it will end in 2014. For more information read after the break: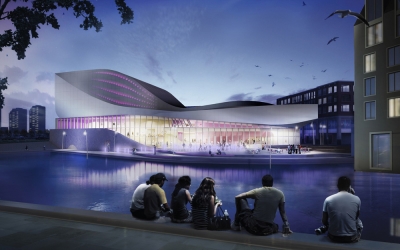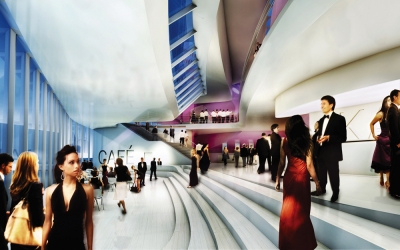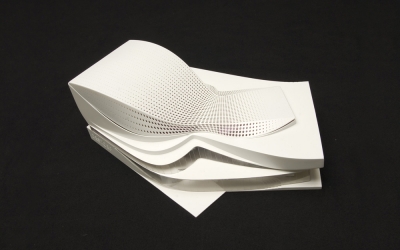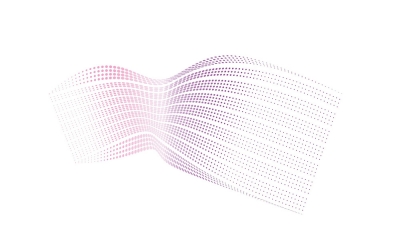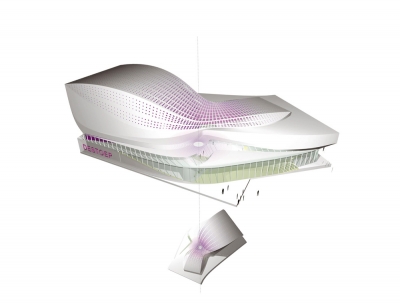 From the Architects:
The design for the Theatre Spijkenisse focuses on the placement and orientation of the building in the urban location, whilst simultaneously providing architectural solutions for programming needs and public access. The placing of the programmes within the building aims for efficient routing through the theatre, coupled with a logical relationship to the surroundings, whilst the design and placement of the various volumes make use of the natural variations in the levels of the site. The two main theatre spaces are positioned to receive the visitor flow directly from the foyer and the public square. From the foyer, a sculptural stairway forms the binding element towards the entrances to the theatre rooms. The theatre cafe is located adjacent to the nearby water and is designed as a third theatre, in the form of an amphitheatre.