OUTSIGN studio transformed Italie Deux shopping mall in Paris into a real art gallery. After 14 months of renovation, Italie Deux reveals its new positioning Lounge Shopping, embodied by a new visual identity and a work of interior design.
From the Architects:
OUTSIGN REINVENTS ITALIE DEUX

Built in 1976 and perfectly integrated into the day-to-day life of the thirteenth district of Paris, Italie Deux attracts about 14 million visitors a year due to the wide range of its offers through its 130 stores.
After 14 months of renovation, Italie Deux reveals its new positioning Lounge Shopping, embodied by a new visual identity and a work of interior design.
Spaces and services were completely rethought to bring new consumption trends and to offer the «ultimate» shopping experience.
Typical of the holistic approach of Outsign, the metamorphosis of Italie Deux is guided by the affirmation of its Parisian character.
Successful bet : the mall goes beyond its strictly mercantile dimension and breaks with the introverted commercial planning.
Outsign gives Italie Deux back to Paris.
Originally a commercial center, it becomes a real «brand» : Parisian, artistic and friendly.
Based on an original idea by Outsign, the Glass factories of Bréhat realized the centrepiece of Italie Deux : a monumental « tamagotchi » chandelier, which lives and makes live the atrium of the center.
Exploit so technical as logistic! Just like the Eiffel Tower, it livens up all day long of lighting effects, scheduled by Trafik, with bright sequences of several minutes, at fixed hours.
ART MEETS THE CITY

We are used to seeing art in museums, exhibitions, galleries…
But for some time, it appears in public urban spaces …
Outsign chose this bias, by installing a real art gallery in Italie Deux.
Eight artists or groups of artists of international reknown join the team, by integrating their knowhow, their technical ingenuity and their creative imagination in the various spaces of the project.
Italie Deux gains a distinctive character, an urban signature.
The expression means literally the power to stop the visitor, the power to amaze, to provoke the desire.
Stéphanie Moisan devotes her activity to the luxury universes of large department stores windows (Hédiard, John Lobb, Lavinia, Van Cleef & Arpels, Dyptique, etc.) and borrows the recent furrow of the artistic direction of this media.
Creative and fashionable, her installations under bells, mixing fashion design, decorative objects and event, fit perfectly with the lounge shopping identity of Italie Deux.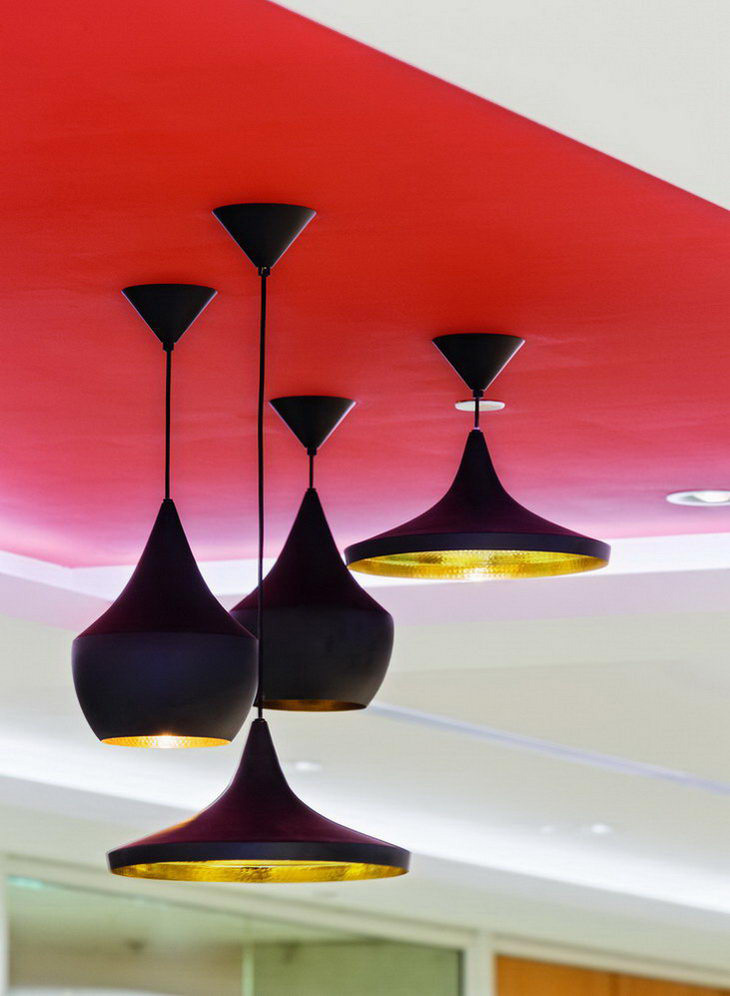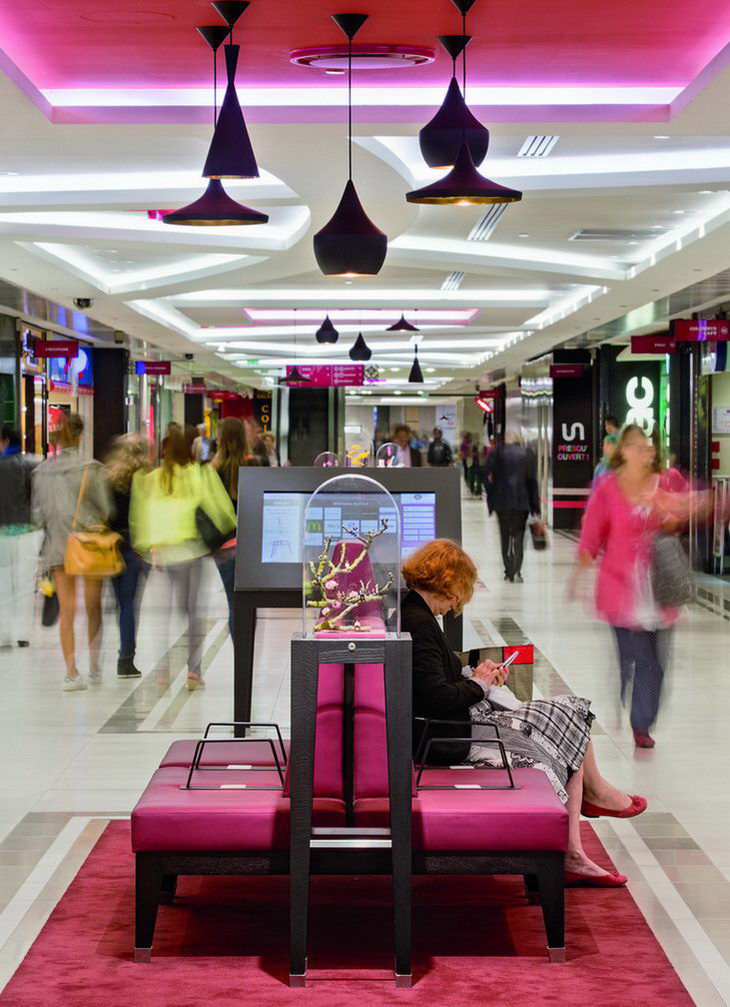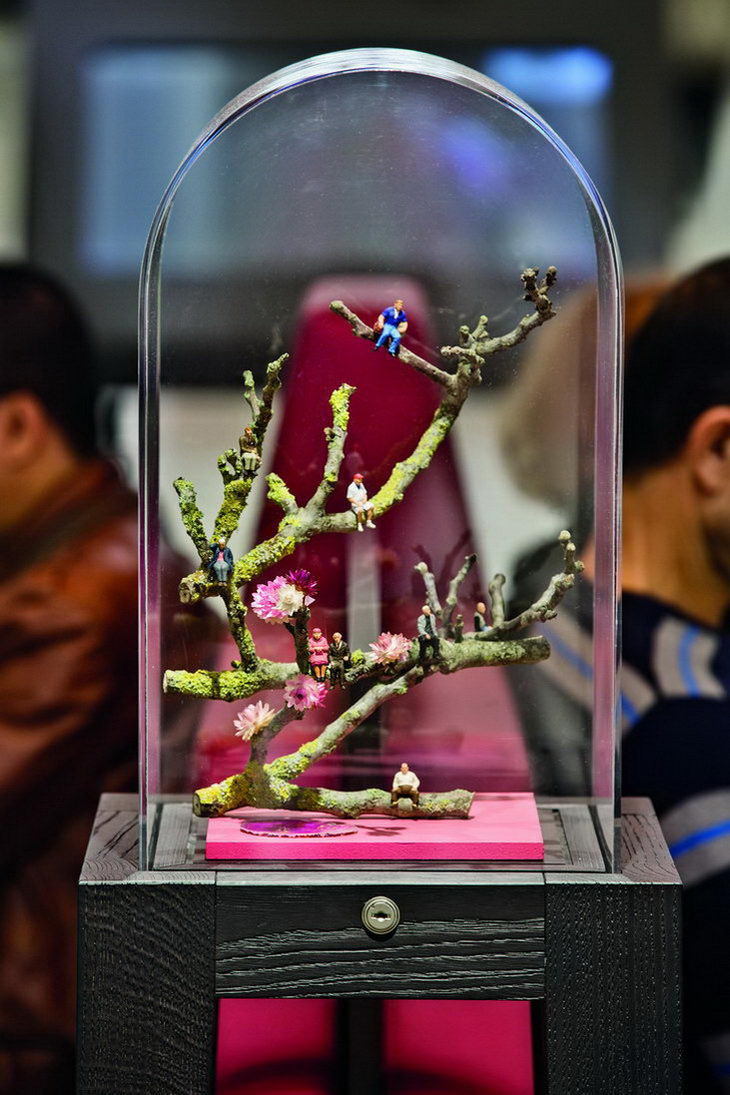 Exploring, planting, cultivating, harvesting and above all else, hijacking plants, is the medium of expression of Duy Anh Nhan Duc.
His creations weave a poetic world in which vegetables reign supreme.
In Italie Deux, he stages a naive Parisian girl, who is going to wake up the nature …
Nine dreamlike sculptures interpret her quest for love, meeting, court, until the delight to be two, in everybody's view « under bell »!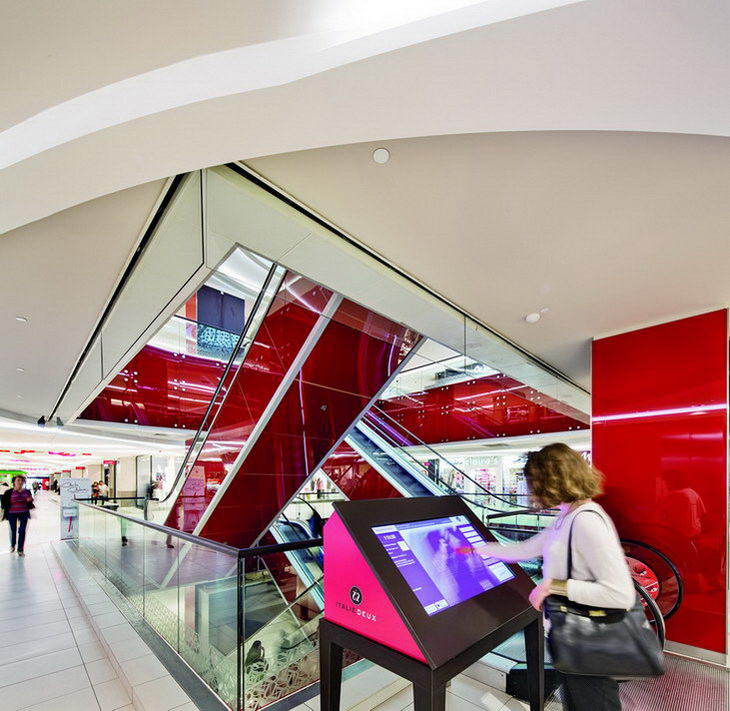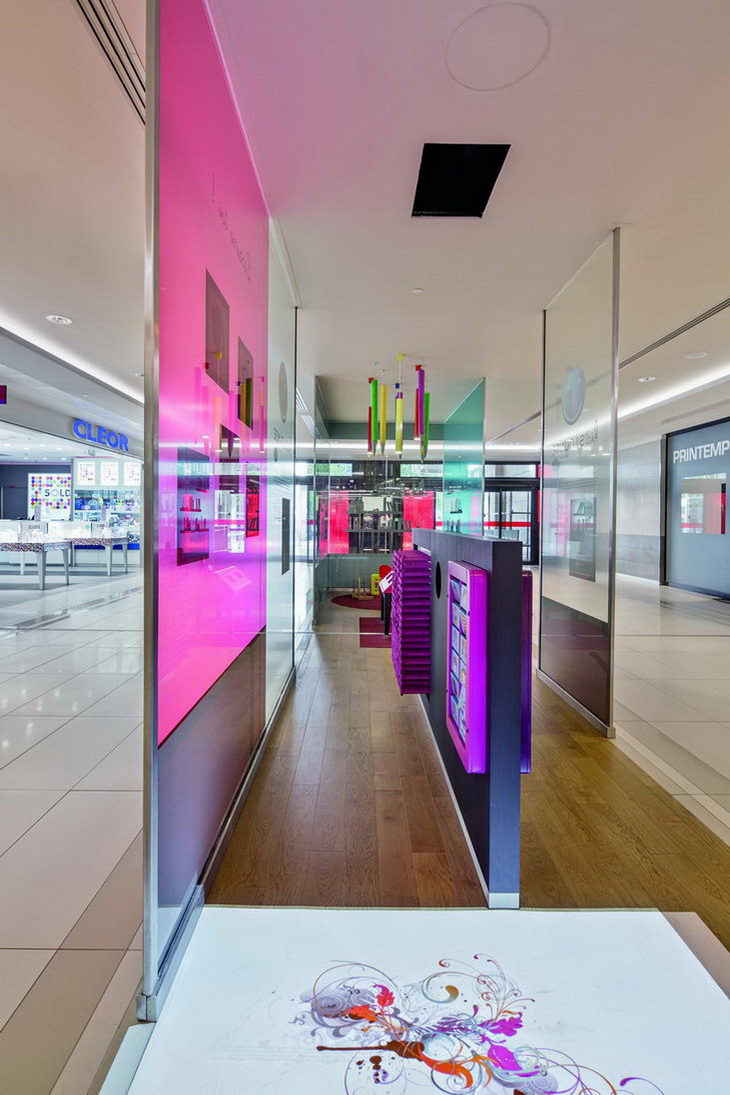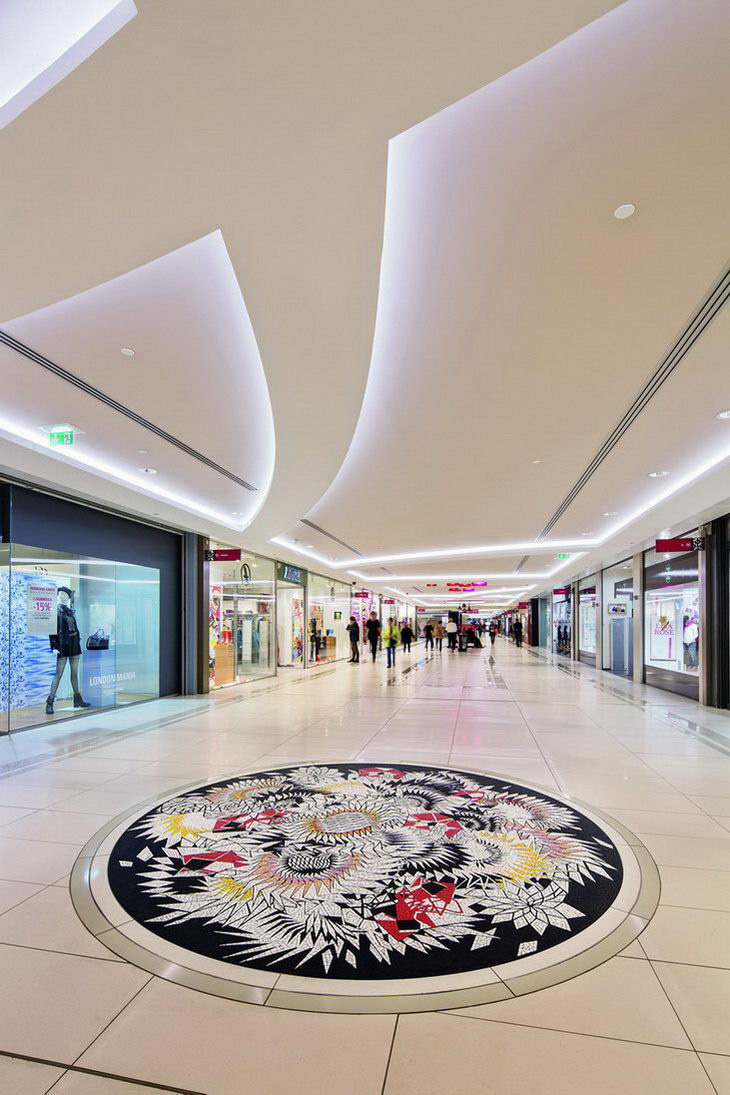 Here is a young stylist – 28 years old -, who does not restrain her creativity in the name of the sacrosanct fashion business.
Trained at Valentino, she describes her style as « Jacques Fath after an electric shock ».
The creator provides a unique, floral and stylized pattern, at the manner of Japanese stencils, the katagami.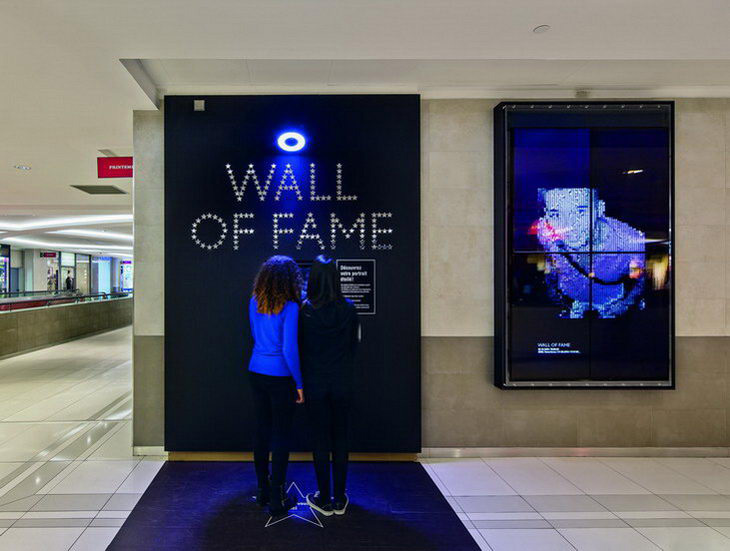 Leaving its track is not any more reserved for the Hollywood stars.
Born of a reflection on art and game, Wall of Fame is an interactive image recording device which permits to realize the visitors' own portrait, converted in a myriad of stars…
The visitors of the center participate in the creation of a collective project, raw material of a permanent exhibition which participates in the life of the center.
Every month, 500 people contribute to enrich this collective memory under the shape of an infinite portrait gallery!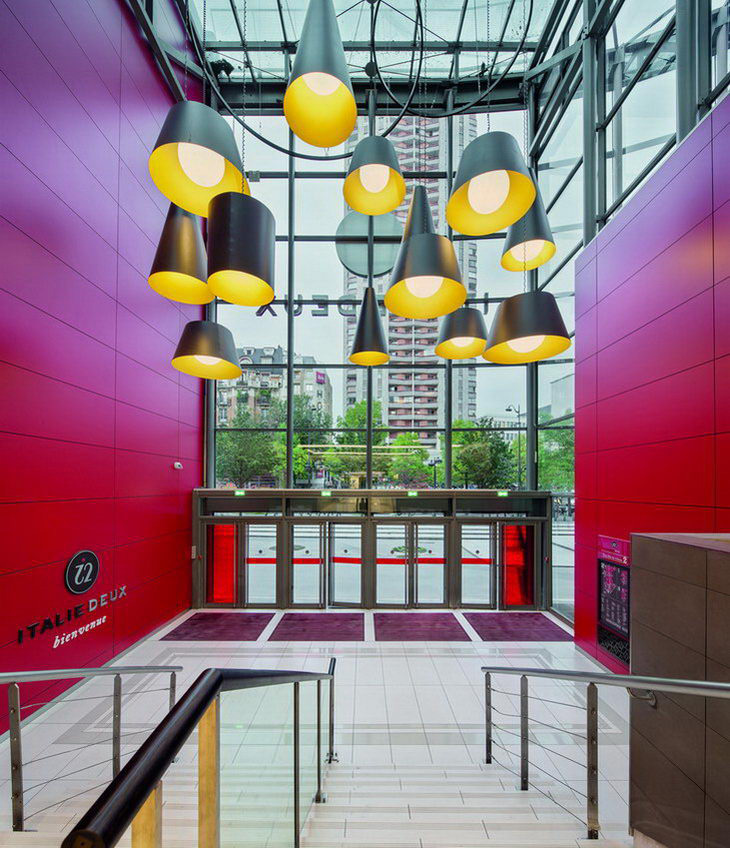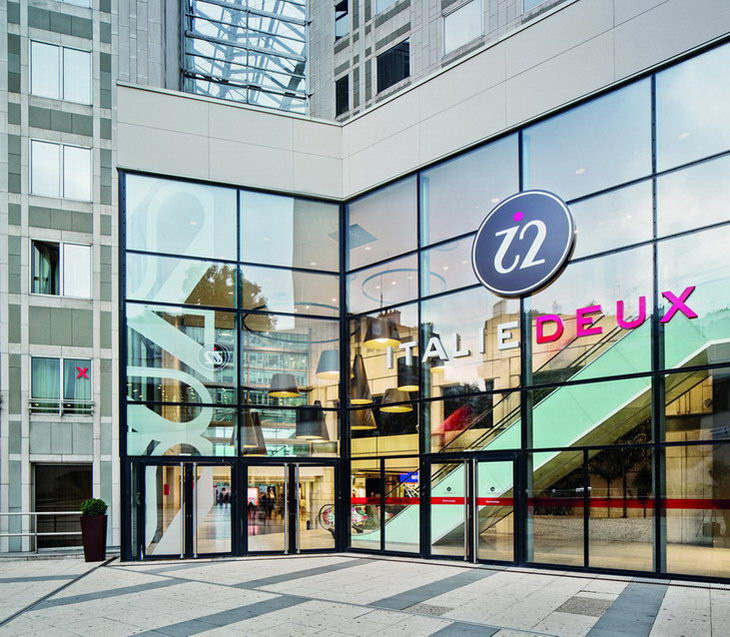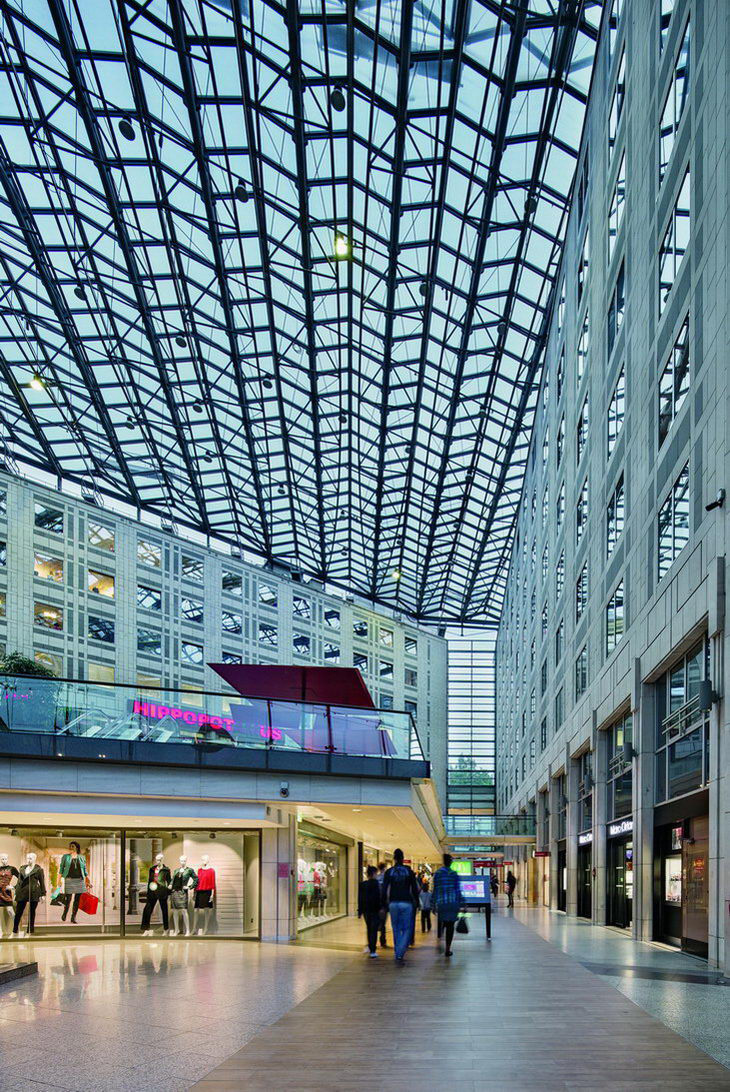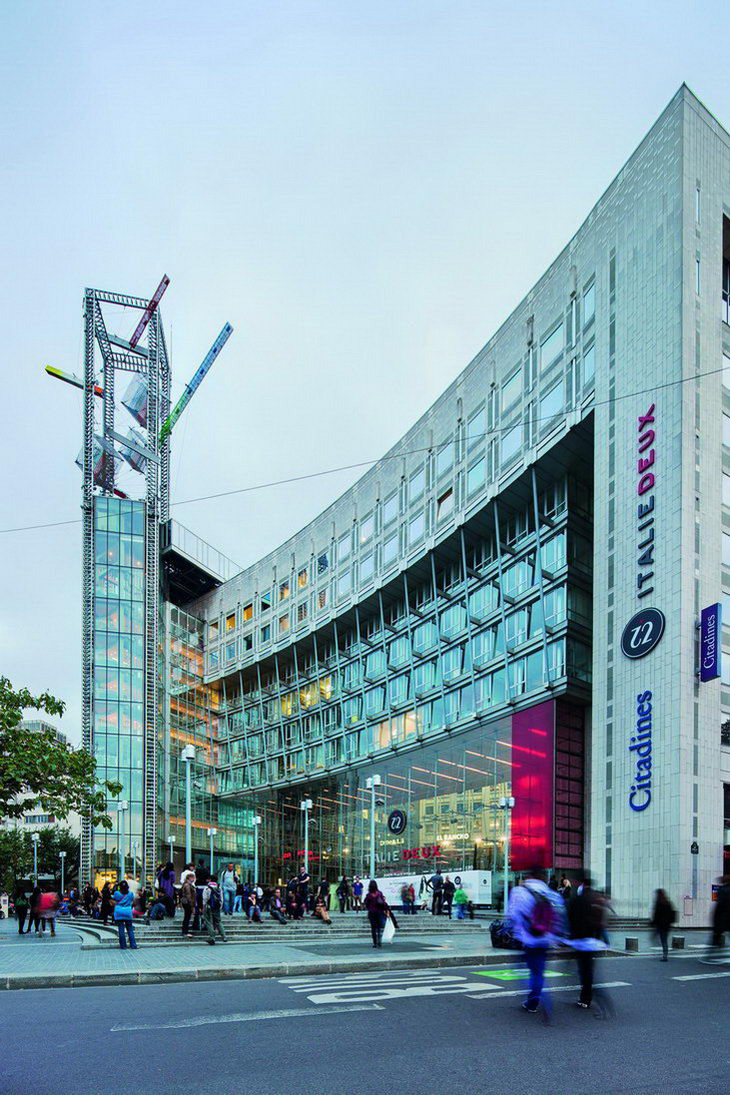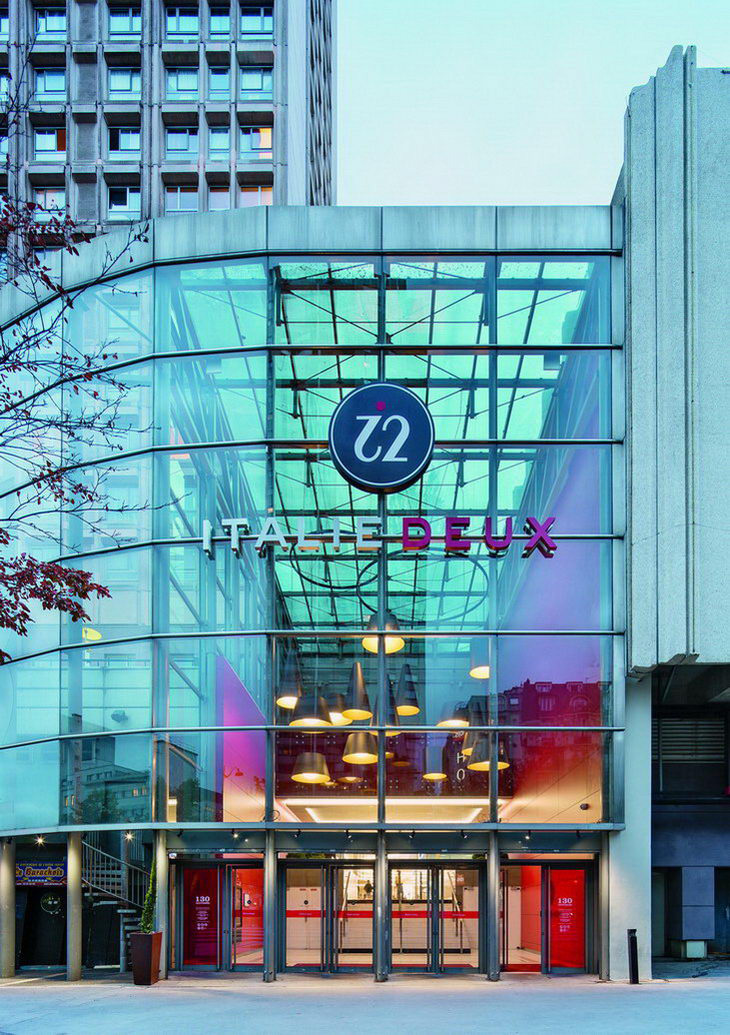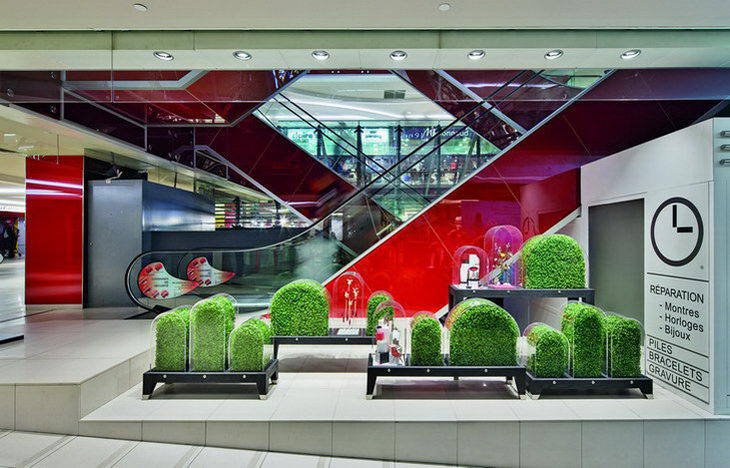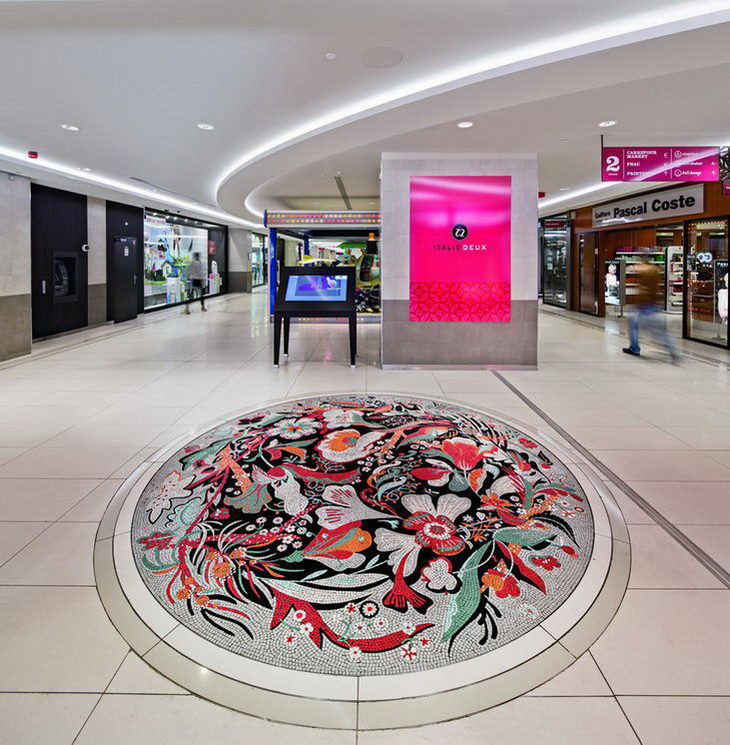 This draftsmen's tandem works for the New Yorker (USA), ELLE Magazine (France), 33 thought (UK) …
They also created numerous pictures for advertising, for brands such as Kenzo, Zubrówka, Van Cleef and Arpels, Vogue Magazine, and for Parisian department stores (Galeries Lafayette, BHV, Le Bon Marché).
They realize for Italie Deux a floral mosaic which crosses the fashions trends and times through an immersion in the Art Deco period.
Project: Italie Deux
Designed by Outsign
Surface: 35 000 m2
Location: Paris, France
Website: www.outsign.fr