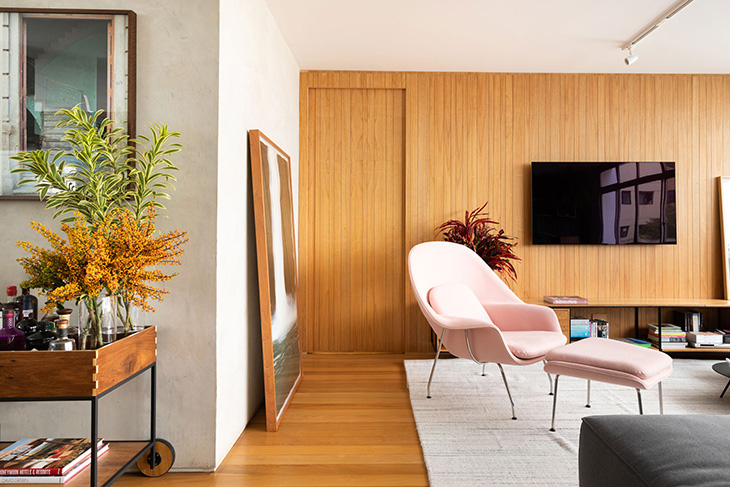 There are various reasons why wooden doors are favorites among interior designers and homeowners. Wood gives a natural feel, and a wooden door can effortlessly fit in any space and harmoniously work with any interior style. The most prominent woods used on doors are hardwoods because of their durability.
When someone decides to use wooden doors, the next challenge is usually the type to select as several varieties are available. Oak and walnut are popular solid woods for many clients but deciding on the one to use becomes even more difficult since the two are serious competitors. Nonetheless, the tips below can be handy for different users or buyers when choosing between the two.
When to Use Oak Doors
Oak is versatile, light, and can elevate any entry or interior. Oak is part of the beech tree family, and it has a more prominent grain than walnut. It has a high density, which enhances over time. It is harder than walnuts. The downside to oak is that its high-density fibers make it more hygroscopic and also lessen its ability to conduct heat.
Compared to walnut, oak doors are relatively cheaper because oak grows more prominently. In addition, oak doors go with various interiors since they have a lighter tone compared to their counterpart, usually darker walnut doors.
From a fashion stake perspective, oak internal doors would generally stand the test of time than walnut doors- they can be used for long before a user feels the need to change them.
Whether oak is treated or untreated, it is aesthetically pleasing. Natural oak comes in various shades like medium brown and tan brown, and homeowners and stylists can select a shade that matches other furnishings.
Oak gives a warmer feeling and makes spaces more welcoming. Those who want minimalist Scandinavian interiors can opt for oak doors.
In addition, a solid oak door can act as a sound barrier reducing external noise. Therefore, if a home is in a noisy place, oak doors are ideal.
Since oak has a lighter coloring, an oak door can last long with less susceptibility to fading, especially from sunlight. Furthermore, because of its hardness, oak better withstands scratches and dents than walnut, making it suitable for making doors to be used outdoors if treated accordingly.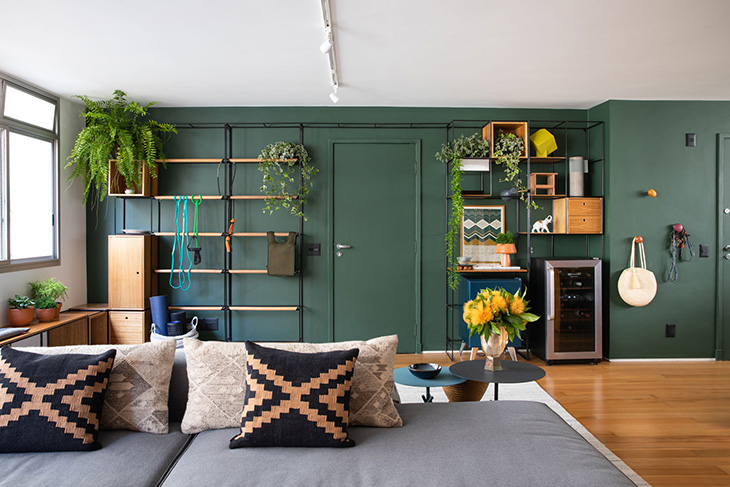 When to Use Walnut Doors
The natural appearance of walnut is dark and bold, and the wood tends to be more luxurious looking. Its coloration will typically be chocolate brown, and it has varied grain patterns and darker streaks that are of significant interest to consumers and interior designers.
Walnut is generally softer than oak. Walnut is rarer than oak, and it is hence pricier. It has a relatively reduced hygroscopicity.
Walnut doors are ideal for those who want to build or do renovations based on interior design. These doors will typically make a statement and have a tangible impact on classic or contemporary interior styles. If a walnut door is used in a contemporary setting, its natural dark hue gives the space a dramatic edge, a moody feeling, and a rustic charm.
On the other hand, if used in a minimalist space, its intense hue gives an incredible visual impact. Walnut doors in a country-style space combine well with the other wood shades giving the space a luxurious feel. In addition, walnut has a more defined timber grain pattern than oak, and this property gives sleeker and more stunning doors.
The rich feel of walnut doors allows them to add a touch of warmth to a cool or neutral space.
Premium door designs will use walnut since its rarity makes its typical aesthetic difficult to imitate. Walnut doors may discolor on continuous sunlight exposure. Therefore, these doors are not suitable for outdoor use.
Oak and walnut doors do not guarantee a consistent appearance regarding their finish. Natural wood grain is different, so it is impossible to find an oak or walnut door that looks exactly like another, even if they are of the same design.
This is one of the reasons many people find wood doors to be very attractive- they have unique 'stamps' giving them an appealing and non-manufactured look. Nevertheless, oak and walnut doors can be finished with staining and oiling to attain the look someone wants for their space.
Final Thoughts
The bottom line is that oak and walnut doors are excellent door choices for interiors and different spaces. Moreover, both kinds are excellent investments since they are timeless, flexible, and can stand the test of time even with changing interior trends.
With that said, those deciding on either to choose oak or walnut doors should weigh which kind best suits their aesthetic needs and pocket. The proposed use for each wood must also be analyzed to make the best choice.
Images from Elegance and Playfulness In a Sao Paulo Apartment by Ana Sawaia – See the full story here