Project: W Hotel
Location: Austin, USA
Website: www.whotels.com
W has officially opened the doors of their W Austin the brands 38th hotel, it is located in the heart of Austin's 2nd street district and connected to a 3,000 person capacity music and performance venue.
View the official press release after the jump.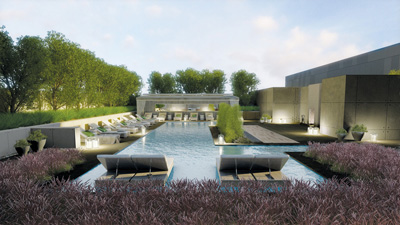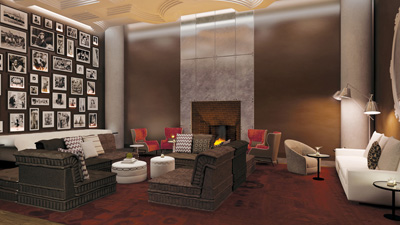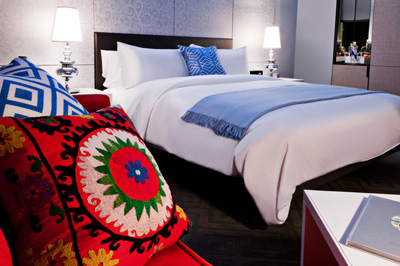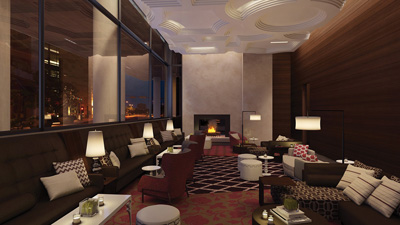 W® Hotels Worldwide, the hotel category buster and industry innovator, celebrates the opening of W Austin and The Residences at W Austin, the brand's 38th hotel globally. Owned and developed by Stratus Properties and the Canyon-Johnson Urban Fund II, W Austin is located in the heart of Austin's 2nd Street District, connected to a 3,000 person capacity music and performance venue – ACL Live at The Moody Theater – that will also serve as the new home of the iconic Austin City Limits television show.
In this casually cosmopolitan city where the unconventional is enthusiastically embraced – evidenced by the city's unofficial slogan "Keep Austin Weird" – Austin is a perfect fit for the W brand. Locals, guests and residents will find a new beat at W Austin through its innovative design concept, "Remix," developed by Andersson-Wise Architects and emerging designer Heather Plimmer of Stratus Properties. W Austin provides an integrated contemporary lifestyle experience, featuring 251 guest rooms and suites and 159 W Residences; the new restaurant TraceSM, offering conscious cuisine sourced by the on-property Forager; the Living Room, enabling guests to mix and mingle where a new vibe sets the scene; SWEAT® , the W brand's state-of-the-art fitness facility complete with a yoga room; AWAY® Spa to detox and refuel in seven stylish treatment rooms; and WET, the rooftop lap pool surrounded by seven cozy cabanas. W Hotels Whatever/Whenever® philosophy pampers guests with unparalleled service – offering guests and residents "whatever you want, whenever you want it" (as long as it's legal!), and high style meets a low carbon footprint at W Austin, where a commitment to building standards will help secure LEED® certification, the highest national standard for sustainable development.
"Austin, the independent, progressive city with a vibrant music scene, is the perfect location for a W Hotel," said Eva Ziegler, Global Brand Leader, W Hotels Worldwide and Le Méridien. "W Austin is a great addition to the W brand's presence in the world's most iconic entertainment capitals, such as Hollywood, South Beach, Hong Kong, New York City and soon London and Paris."
Design Remixed Indoor luxury meets outdoor inspiration in W Austin's vibrant, cutting-edge design, courtesy of Arthur Andersson and Heather Plimmer, whose partnership led to a playful juxtaposition of masculine and feminine throughout the space. Dark metallic tones are met with pops of vibrant reds, blues and layered fabrics, and the influence of Austin artists are prominent and prevalent. Surprises abound, from a guitar strap design around each bathroom mirror, to lacquer in the AWAY® Spa that feels more lounge than leisure.
Conscious Cuisine Trace, a new concept developed by W Hotels, is a destination in its own right, where culinary enthusiasts can expect traceability of ingredients and experience W Austin's commitment to sustainable, renewable and organic products. Dedicated to conscious cuisine, the restaurant team forages, farms, crafts and hunts the freshest ingredients, and presents them via unique, regionally influenced themes. Forager Valerie Broussard works in tandem with Chef Paul Hargrove to source the freshest, highest quality products, and to cultivate strong partnerships with local and regional farmers, fishermen, artisanal producers and distributors of sustainable and organic food and beverage products.
*Images courtesy of W Hotels