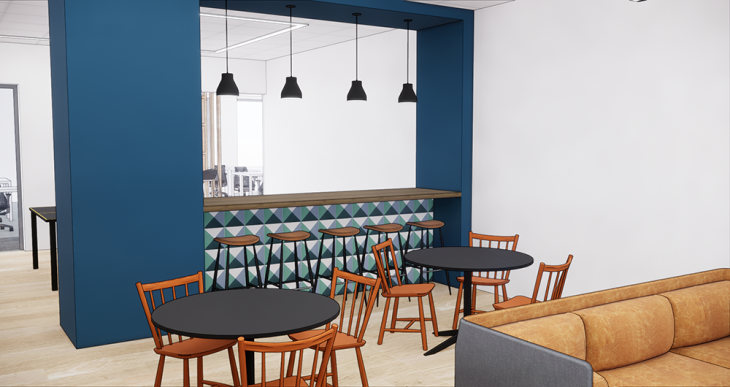 Cushing Terrell designed a new office tenant improvement project in Austin, Texas. Take a look at the complete story after the jump.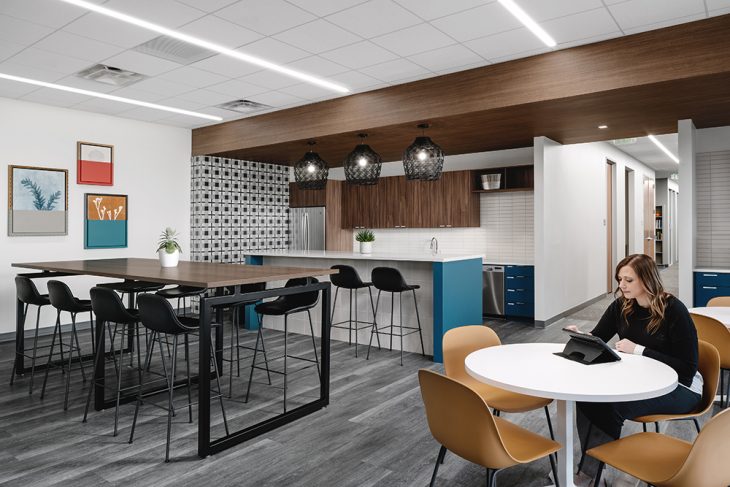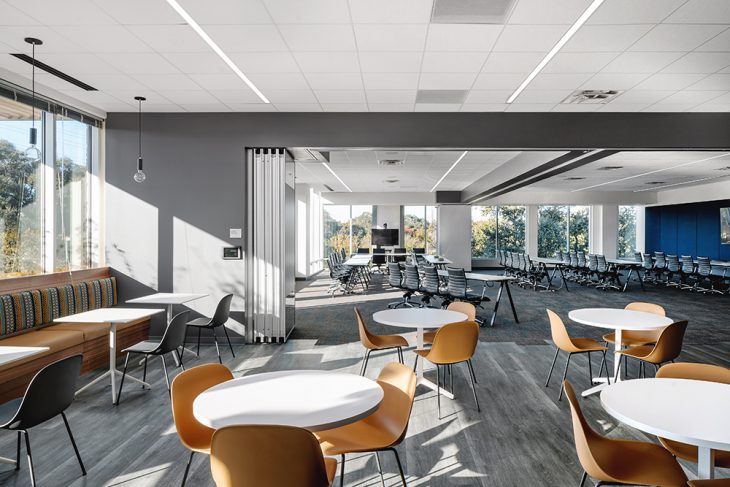 From the architects: The tenant improvement project for Macmillan Learning's 32,000-square-foot office in Austin, Texas supports their goal to cultivate knowledge sharing among customers and team members alike. A publishing company that develops digital tools for the education industry, their mission is to enrich lives through learning. To meld the team's innovative, technical culture with a collegiate ethos, the workplace is highly functional and well-organized to nurture processes essential to creating learning tools. Simple forms and a primarily earth-toned palette with pops of color create warmth, while custom-milled bookshelves are used as focal points throughout the space. Areas for collaboration, focus, and celebration are incorporated to reinforce the unity and synergy of Macmillan's diverse talent.
Design challenge and solution: The large training room and break room are on the second floor above another tenant, which meant the team needed to come up with a structural reinforcement solution without impacting the space below. The solution was to reinforce the training room from above rather than the floor below. The team secured the beams to the slab concrete floor instead of putting steel around the beams in the floor below. Additionally, to make these large spaces very flexible, the rooms can be divided by the aluminum and glass partitions to create two large rooms, separating the training room from the break room, or three rooms with the training room divided in half. The Modern fold Acousti-Clear partition has a high STC (Sound Transmission Class) to help absorb sound. Another fun detail, Cushing Terrellprovided the custom millwork for the bookshelves.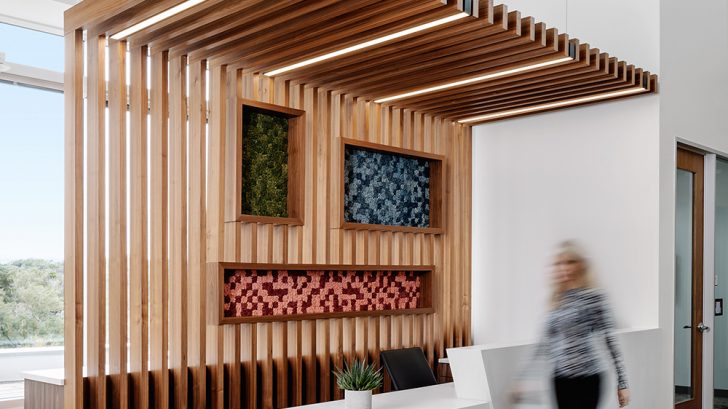 Project Team
Architecture: Cushing Terrell
Interior Design: Cushing Terrell
Contractor: Turner ConstructionCompany
Construction Manager: Colliers / Danny Harrington
Structural Engineer: Cushing Terrell
Mechanical Engineer:Cushing Terrell
Electrical Engineer:Cushing Terrell
Lighting: Cushing Terrell
Art Consultant: Metropolitan Gallery
Cushing Terrell Team:
Jessica Kwiatkowski (Project Manager), Sarah Shearer (Architecture), David Remerscheid and Puru Shah (Electrical Engineering), Grace Kirby (Interior Design), Mark Sislen (Mechanical Engineering), Brandon Besser (Structural Engineering)
Photography Chase Daniel