In an era where the hustle and bustle of city life often leave people yearning for a connection with nature, Sa Ta Na Architects has unveiled their latest project – the ALIVE Residence. This innovative project seamlessly combines the tranquility of natural elements with the conveniences of urban living, ushering in a new era of home design that is both refreshing and functional.
The ALIVE Residence, designed by lead architect Chalermchai Asayote, spans an area of 237 square meters and was completed in 2023. The project's photographs were beautifully captured by Rungkit Charoenwat, and manufacturers EDL, Maxi Wood, and TOA played crucial roles in bringing this vision to life.
At the heart of the ALIVE Residence's design philosophy is the concept of marrying city living with nature. The architects have artfully integrated elements that allow residents to bask in natural light and refreshing breezes while providing ample green spaces both inside and outside the house.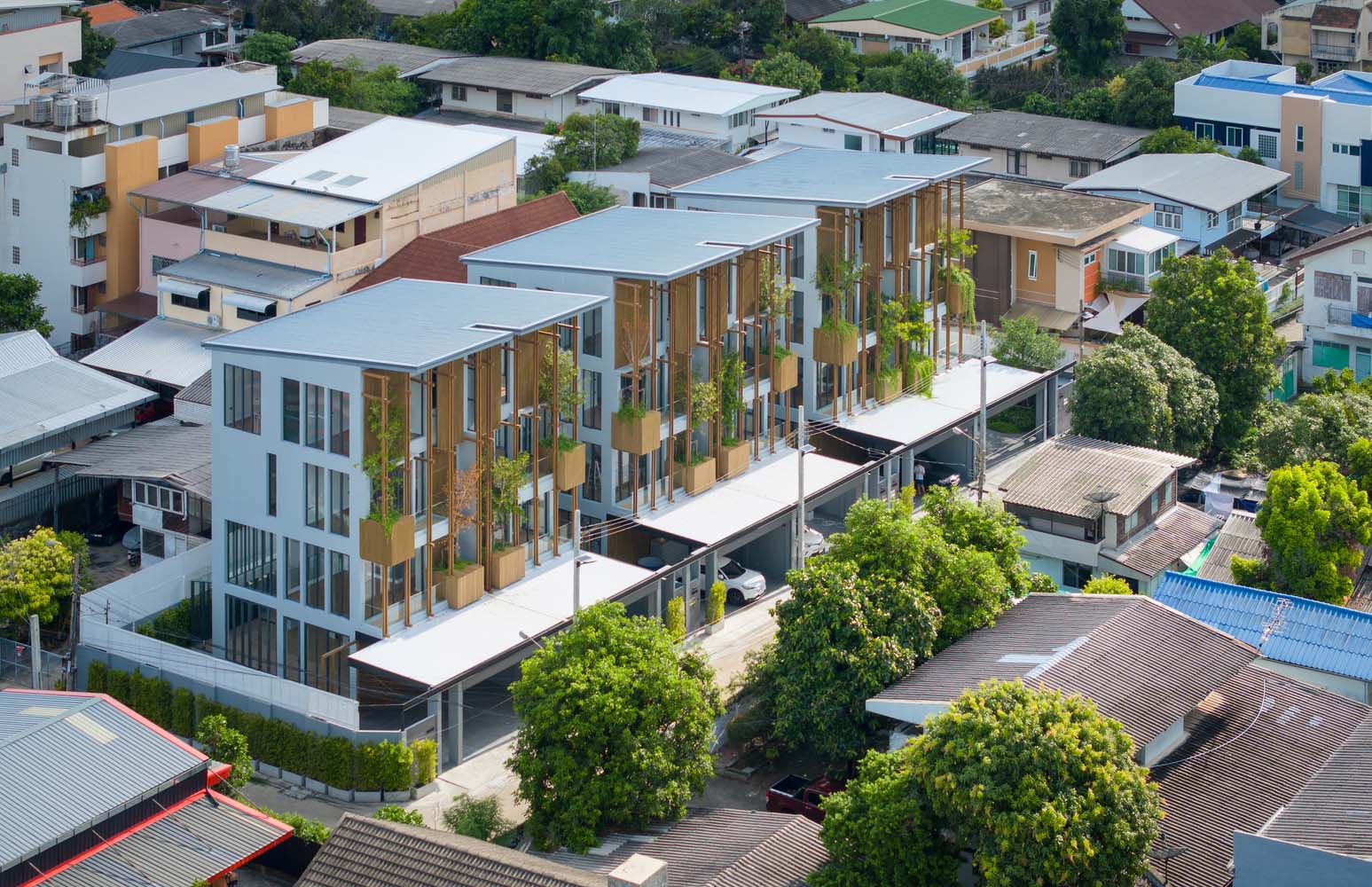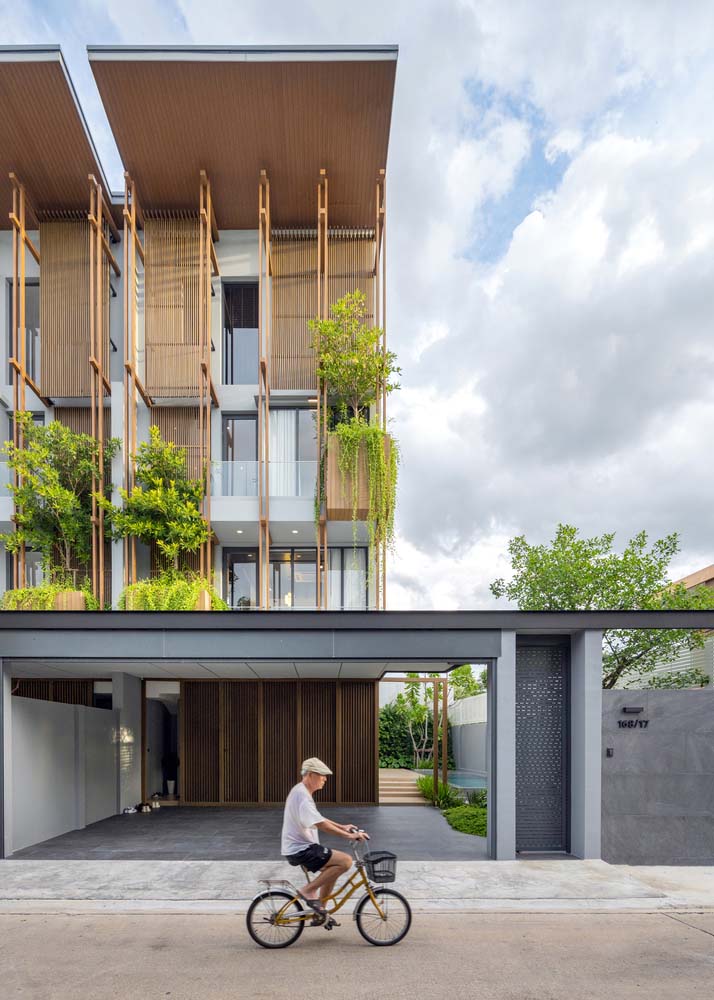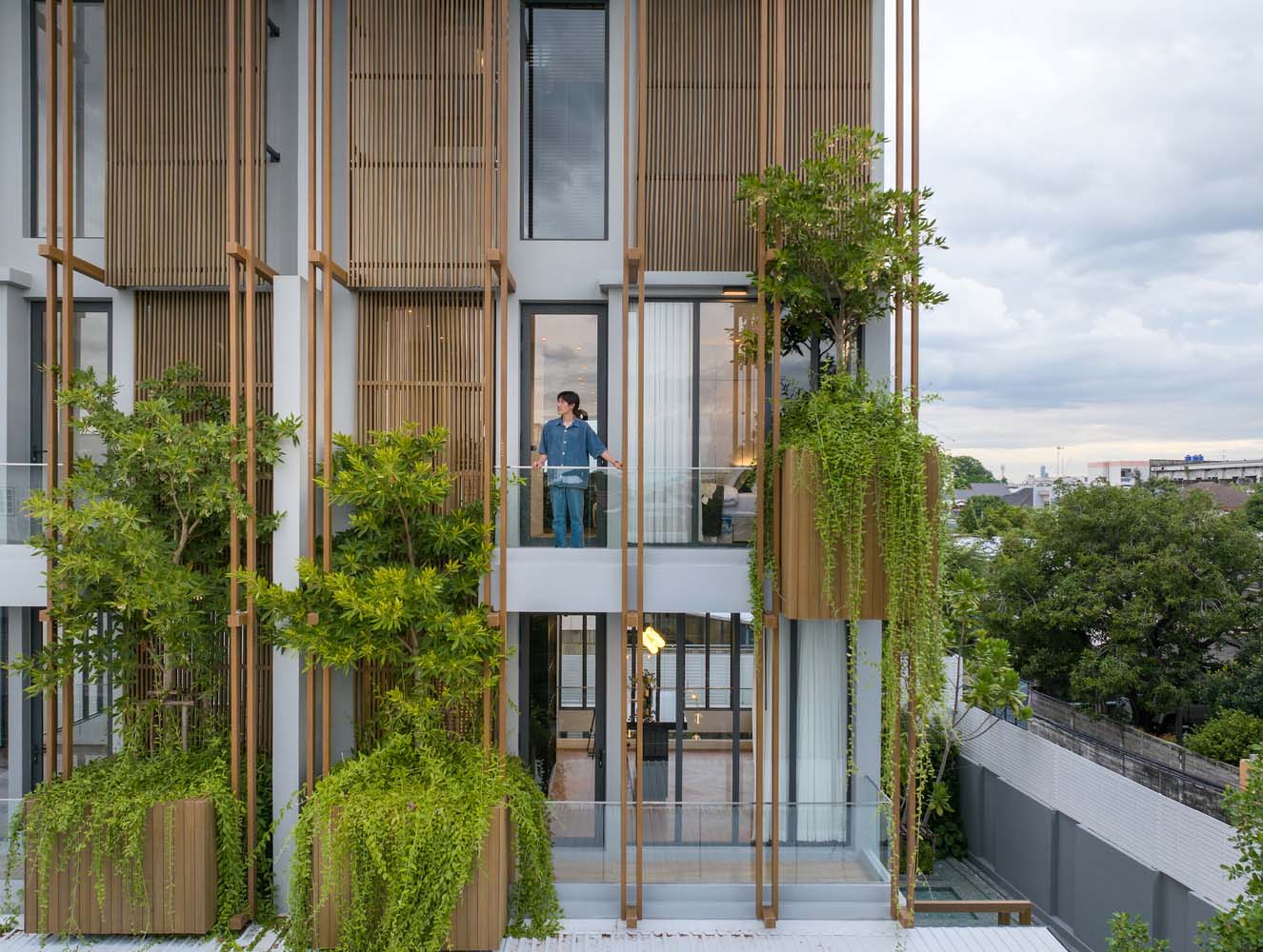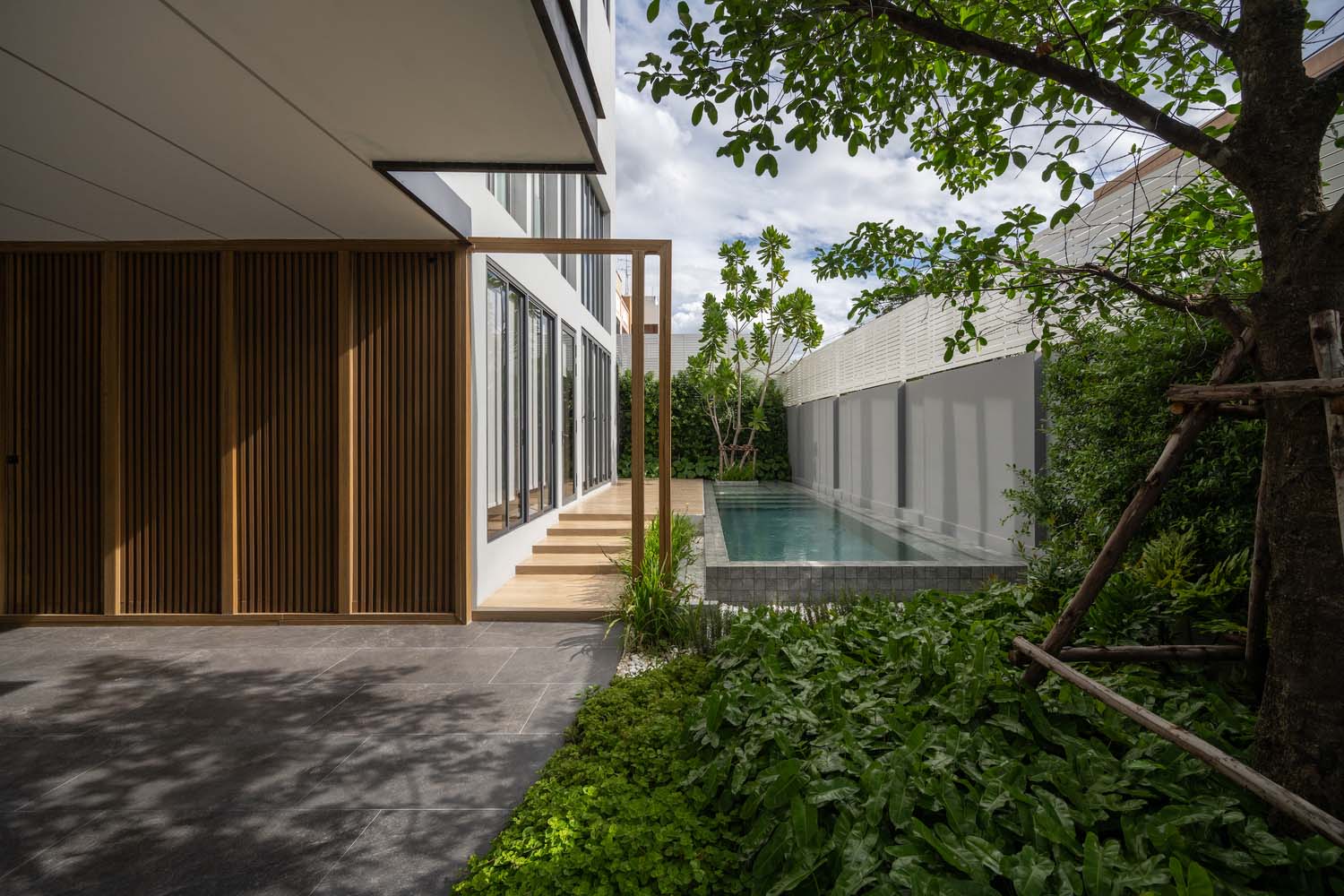 One striking feature of the ALIVE Residence is the careful allocation of space for gardens around the house, including the creative use of balcony space for planting, which serves to enhance the overall atmosphere of the home. This harmonious blending of indoor and outdoor elements sets the tone for a unique living experience.
The architects emphasized the importance of designing living spaces that can adapt to changing lifestyles. In response to the increasing prevalence of remote work and home offices, the ALIVE Residence is ingeniously designed to accommodate various living scenarios, making it suitable for growing families and professionals alike.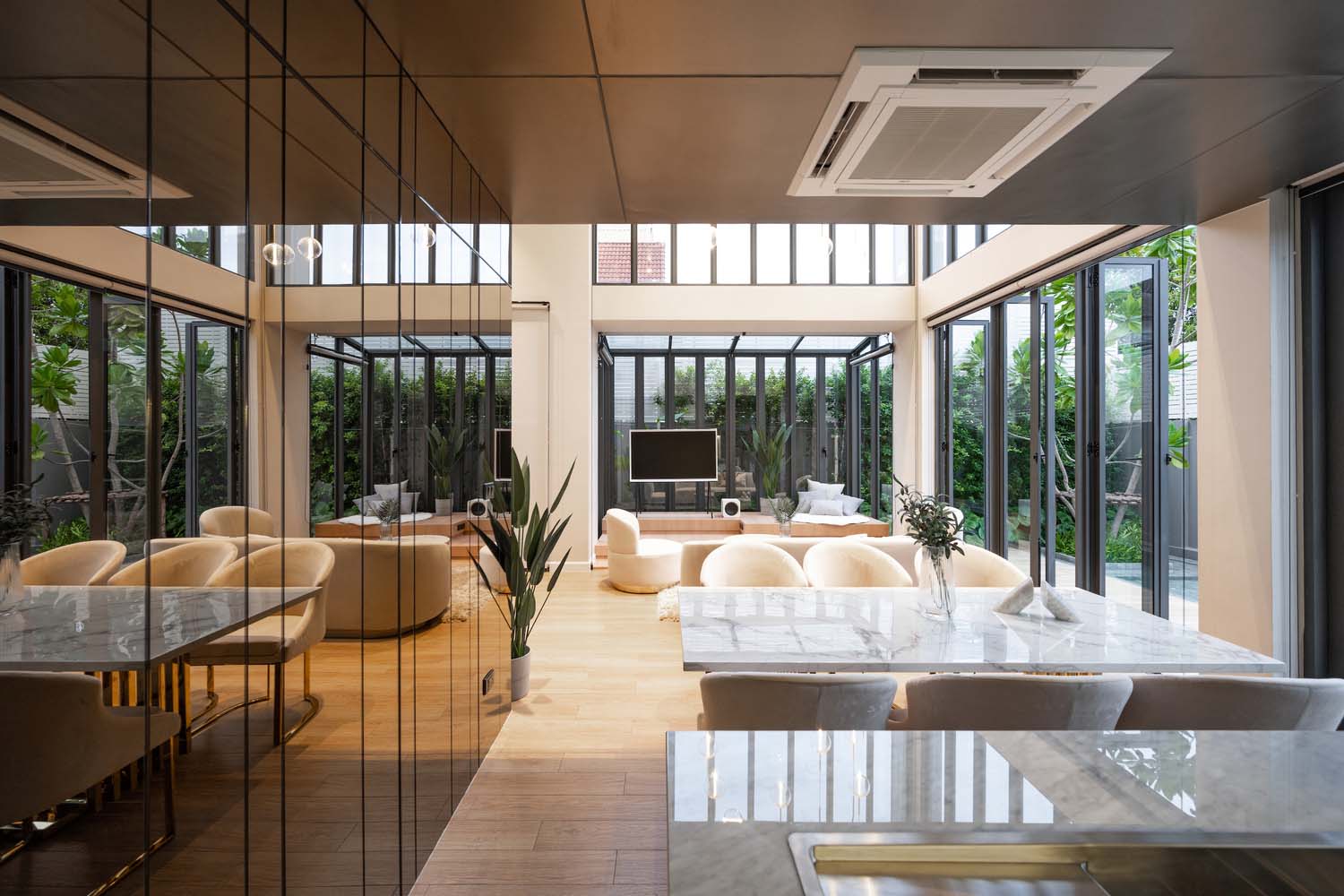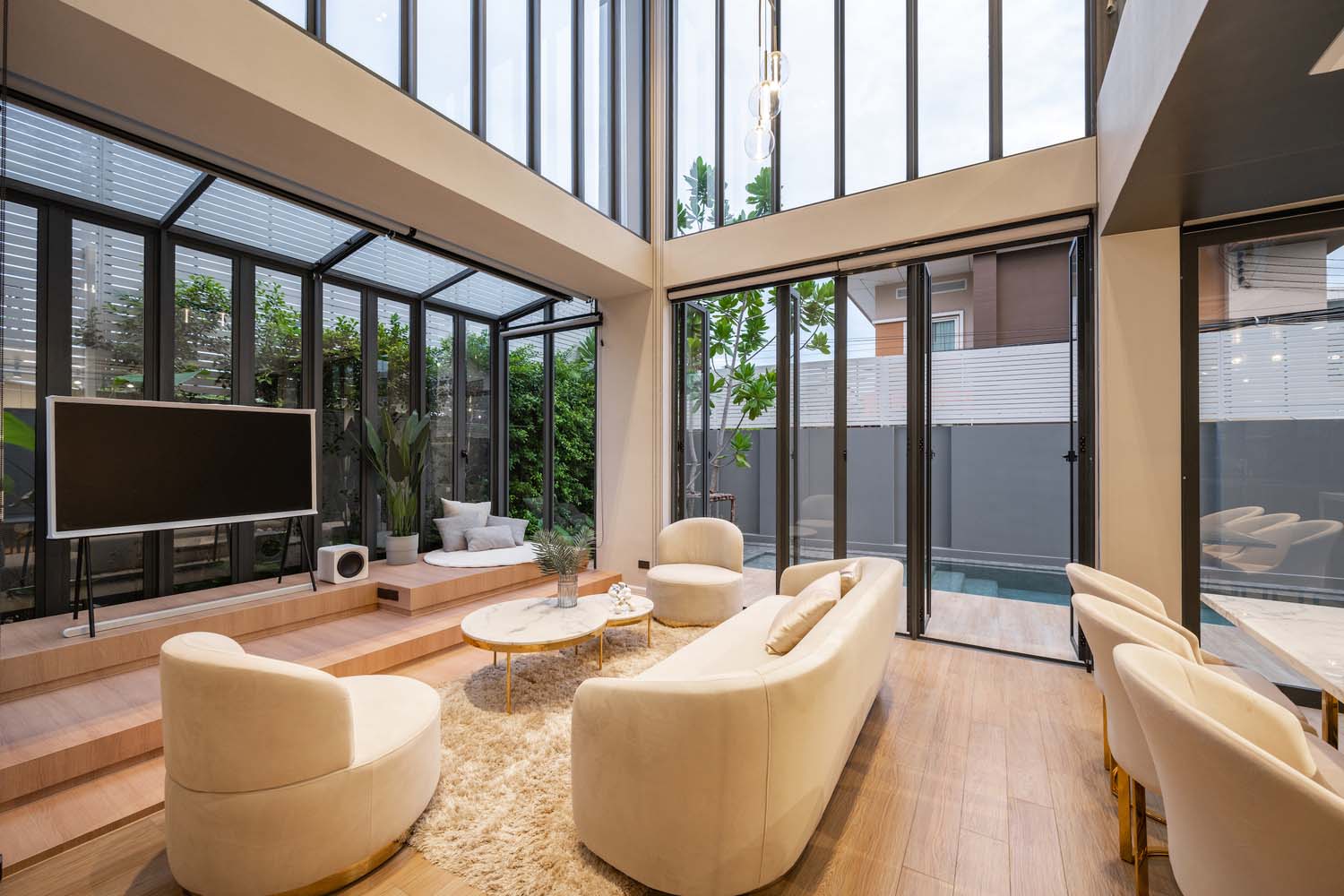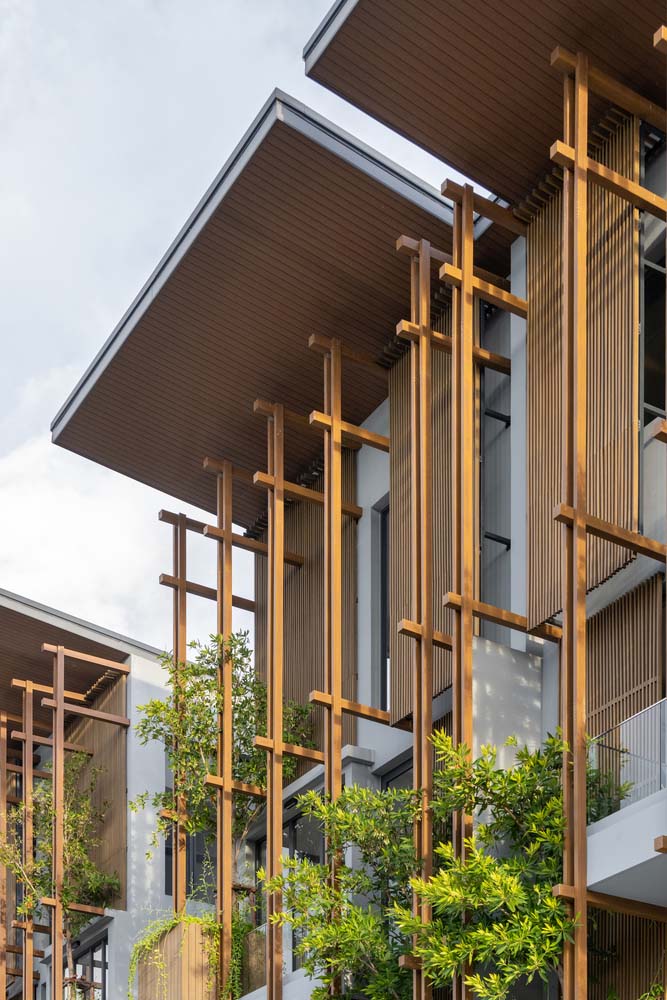 A key design principle behind the project is the concept of turning away from the road. This deliberate decision was made to create a tranquil oasis where residents can escape the noise and chaos of the outside world upon entering their home. The desire to disconnect from the urban chaos and find peace and relaxation is palpable the moment one steps through the door.
The architectural aesthetics are both inviting and contemporary. The building's three-story structure is enveloped in a wooden facade adorned with wooden slats, meticulously crafted to integrate wood into the design. These wooden elements not only serve as decorative features but also provide privacy by obstructing external views.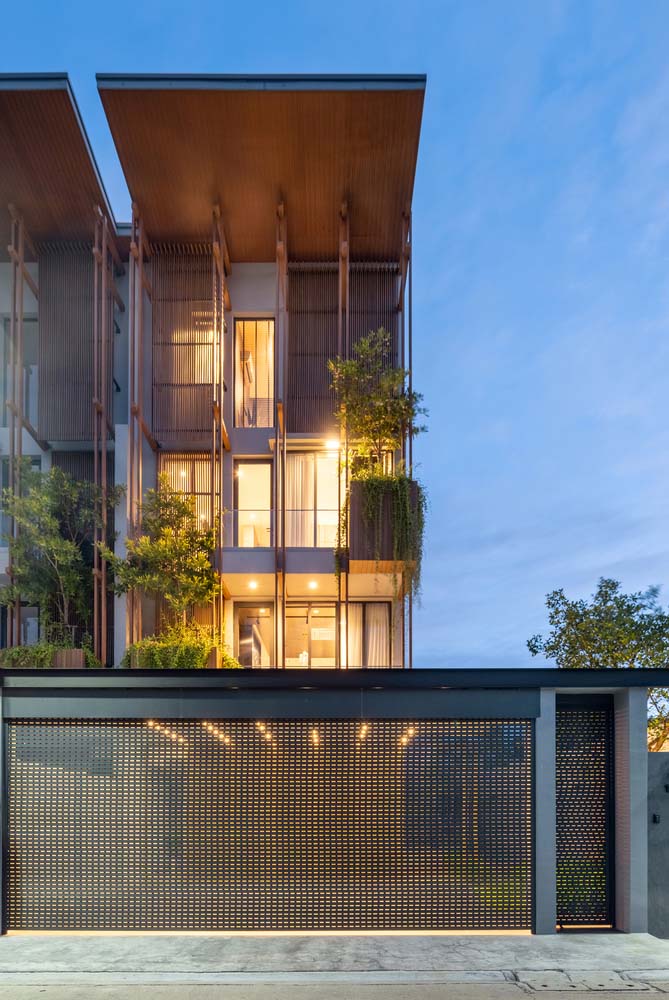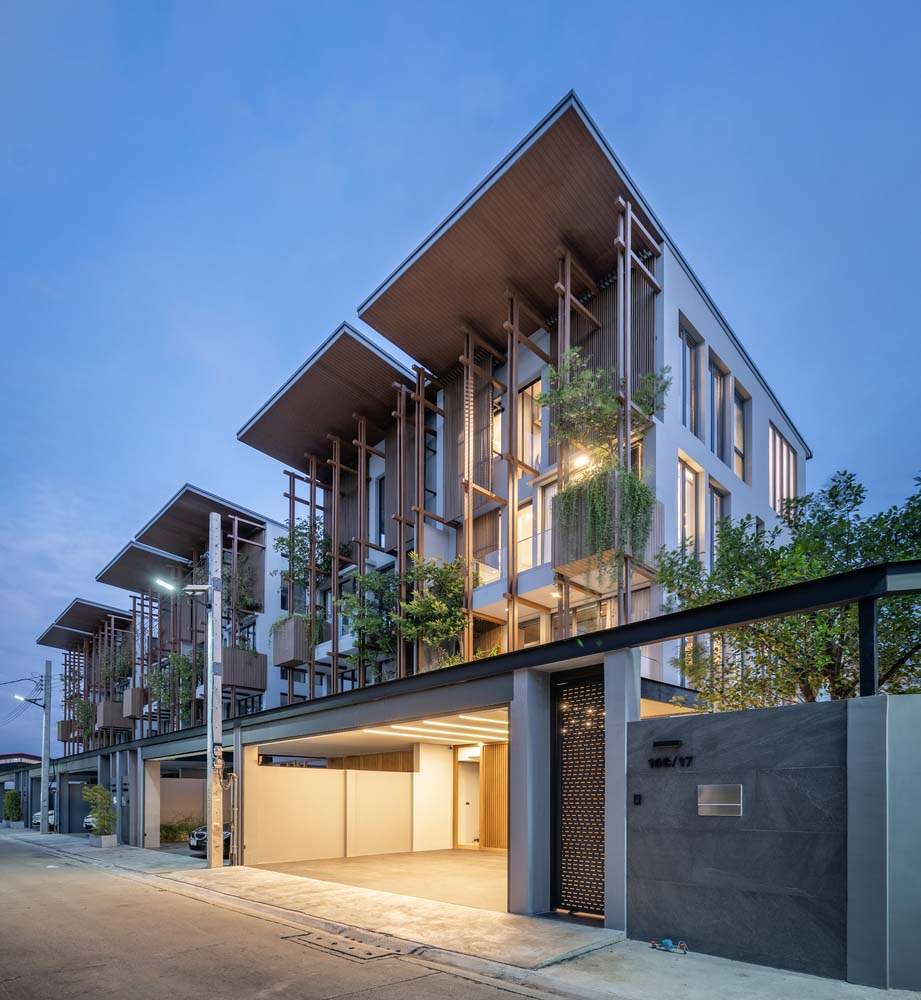 The use of aluminum with a wood pattern and artificial wood further adds to the natural ambiance while paying homage to traditional wooden houses. On the balcony, strategically planted greenery acts as a pocket garden, filtering light and dust, and creating a pleasant atmosphere for the residents.
Sa Ta Na Architects' dedication to creating a separation from the road and fostering a connection to nature through the wooden facade is central to the design concept. It aims to be more than just a house; it is conceived as a starting point for life and an endless source of inspiration for urban living.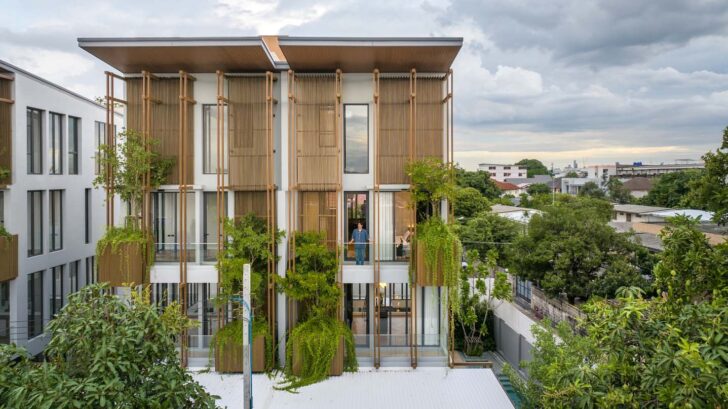 Project information
Architects: Sa Ta Na Architects – www.satanaarchitect.com
Area: 237 m²
Year: 2023
Photographs: Rungkit Charoenwat
Manufacturers: EDL, Maxi Wood, TOA
Lead Architects: Chalermchai Asayote