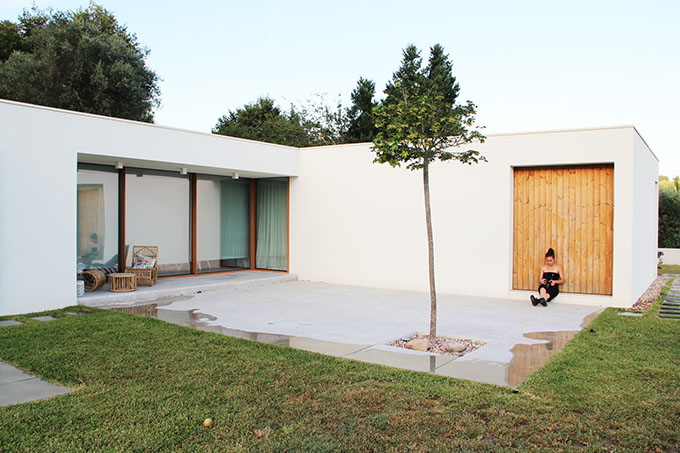 Qiarq Architecture + Design designed this stunning 300 m2 family residence located in Viseu, Portugal, in 2016. Take a look at the complete story after the jump.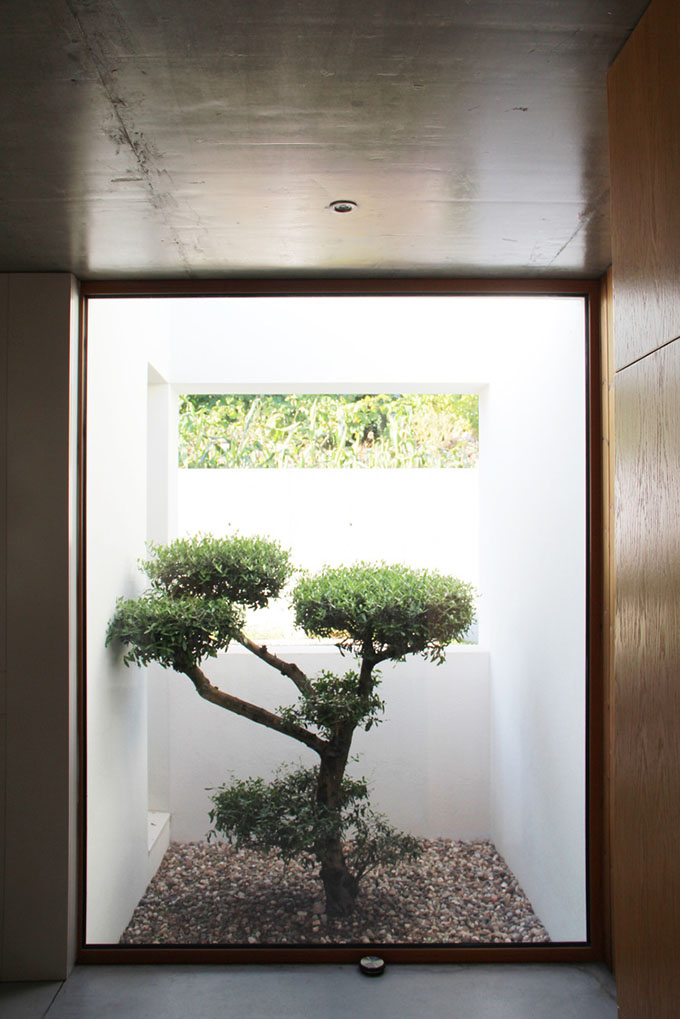 From the architects: A family home for the family, in its most intense meaning. Free for kids run, free for parents circulate everywhere with privacy. Free to be a place where the home happen.
A single storey house with communicating spaces with each other and with the outside. A room of mutable characteristics, capable of receiving everyone at family parties, able to reserve a place for play or still capable of becoming a space collected for work. Because a family home is like that, it grows, changes and evolves with us. The "L" volumetry, creates a facade for the public way more directed to do the access to the house and the "interior" of the "L", facing south, allows to create a more intimate outdoor living space, establishing a direct relation with interior,
while at the same time being private and sheltered.
A house where the apparent concrete structure plays a major role and becomes part of its identity. A house where nature is an integral part through the patio.The minimalist blend of structural and industrial materials with the light of the large windows and the comfort of the wood and the interior furniture make this house a warm and welcoming place.
Photography by Joana Pereira and Melissa Naranjo
Find more projects by Qiarq Architecture + Design: qiarq.com