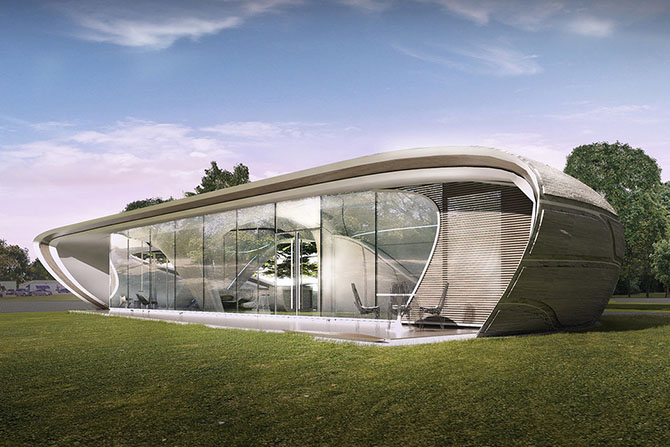 WATG designed the Curve Appeal 3D-Printed House, the winning entry to Branch Technology's 2016 Freeform Home Design Challenge, which asked architecture firms to imagine a single family home that leveraged 3D printing capabilities. Take a look at the complete story after the jump.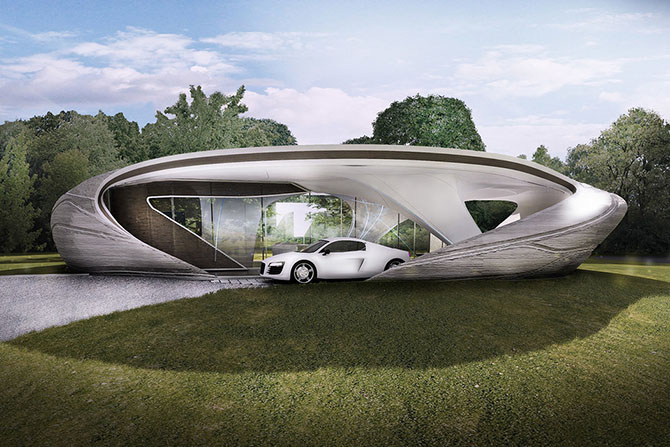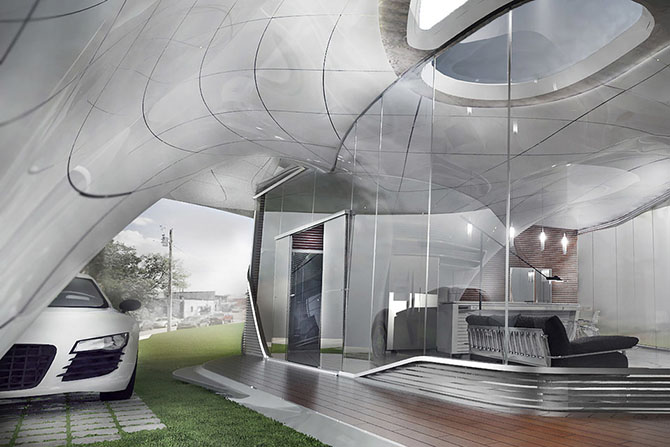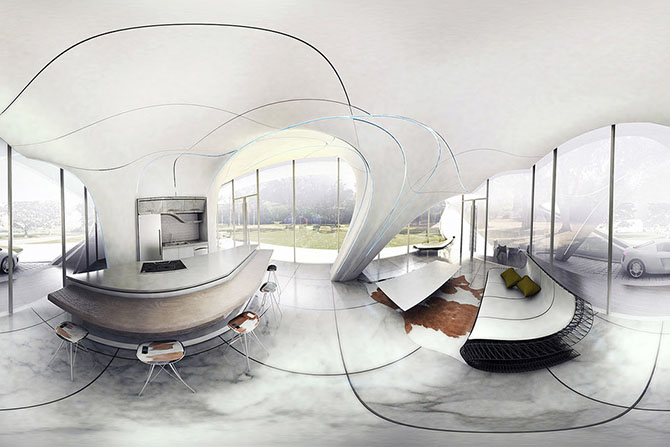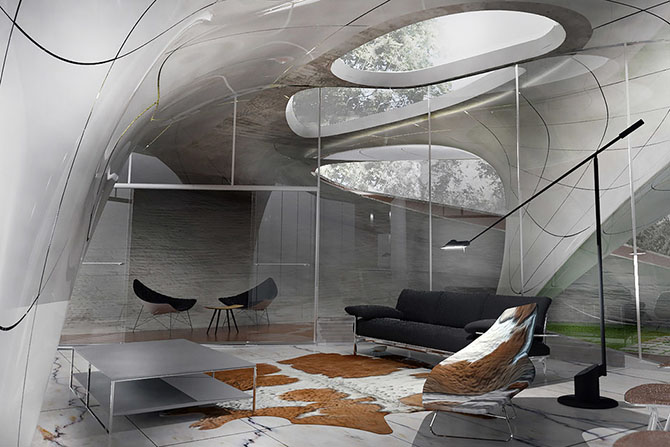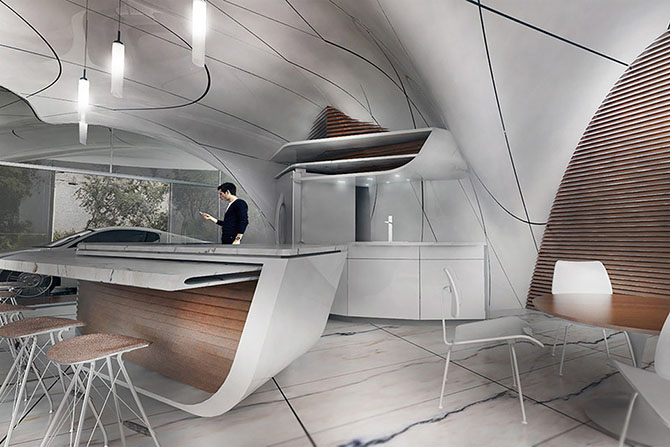 WATG's design takes inspiration from principles of Mid-Century Modern homes with its minimalist design, open spaces, and harmony between exterior and interior. The residence will be printed in Chattanooga, Tennessee using Branch Tecnchology's freeform process, making it the first of its kind. The structure will take advantage of innovative technologies like solar carving and passive mechanical systems to make it net-zero-energy.
"Building technology essentially has not changed from either timber frame or brick for hundreds of years," "We are working toward a new shift in architecture and construction that allows designers to build at a worldly scale quicker and cheaper while giving new opportunity for mass customization." – Christopher Hurst, WATG associate vice president and design director.
Find more projects by WATG: www.watg.com