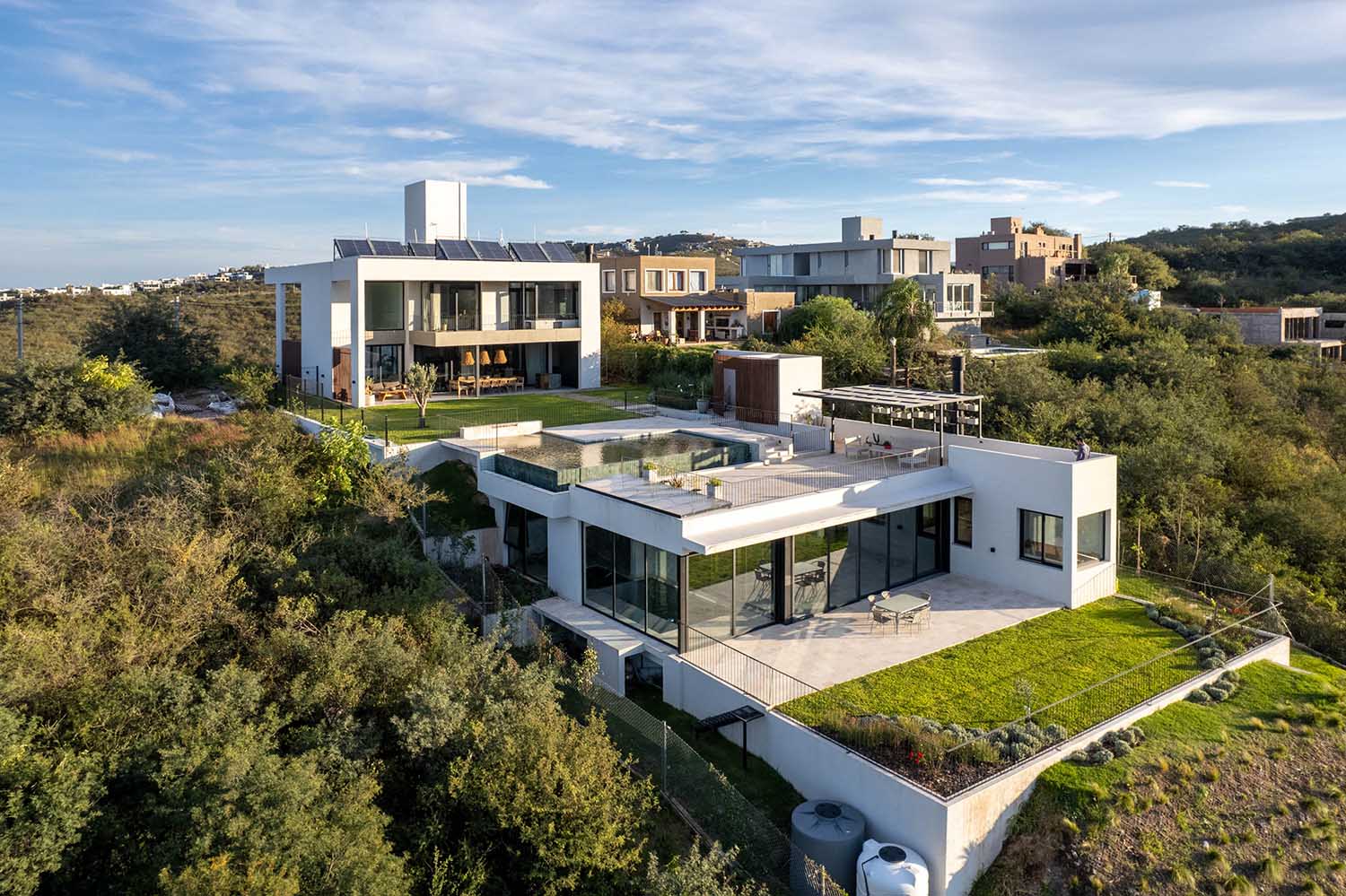 The DDESS Office of Architecture has recently unveiled their latest project, the exquisite Dualis House in Cordoba, Argentina. Situated gracefully atop a gentle incline, this exquisite abode boasts panoramic views of a majestic mountainous terrain and the lush, untamed beauty of the native forest. Its strategic positioning allows for an unparalleled connection with the surrounding natural elements, fostering a truly privileged and harmonious relationship with the environment.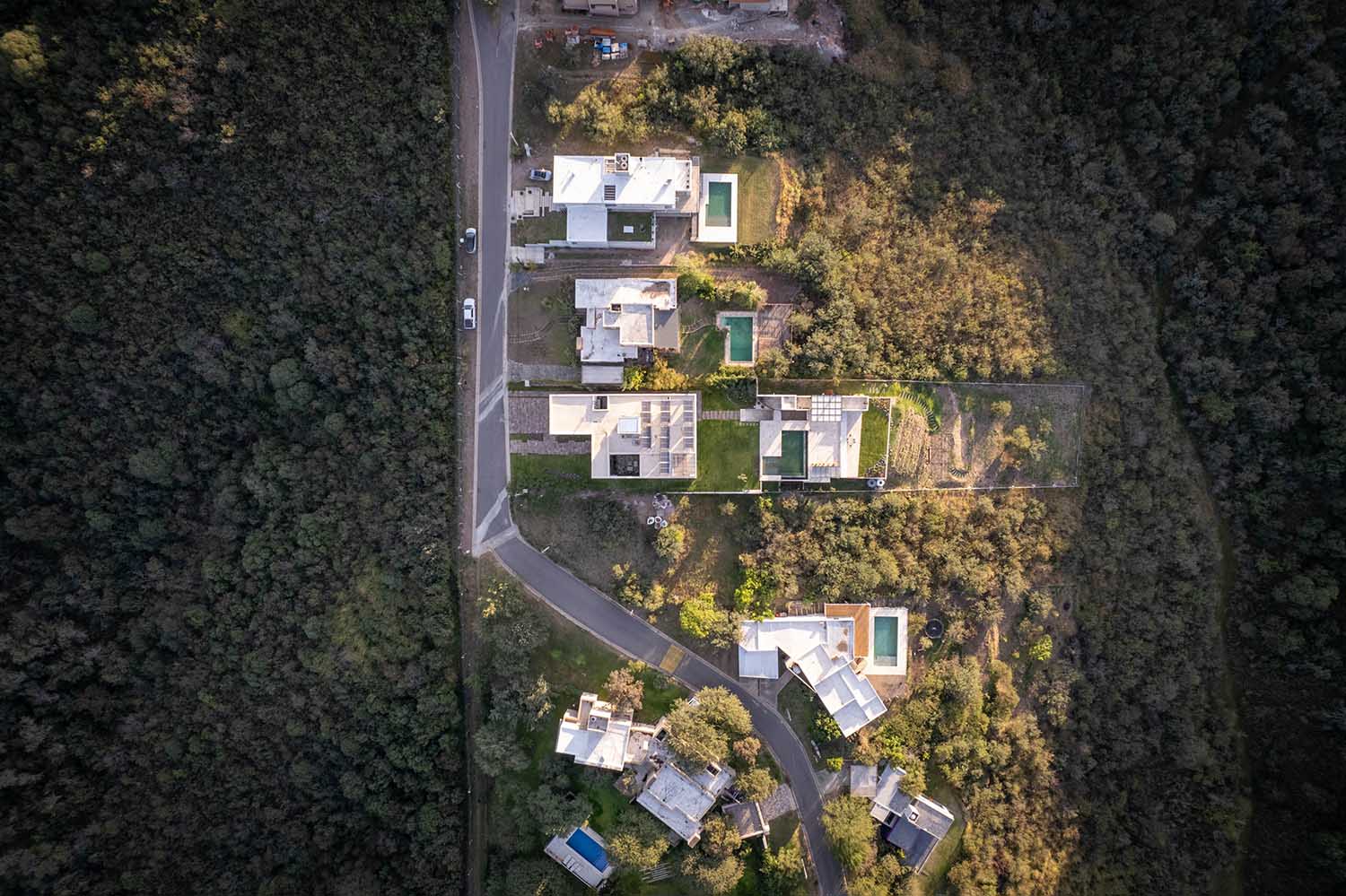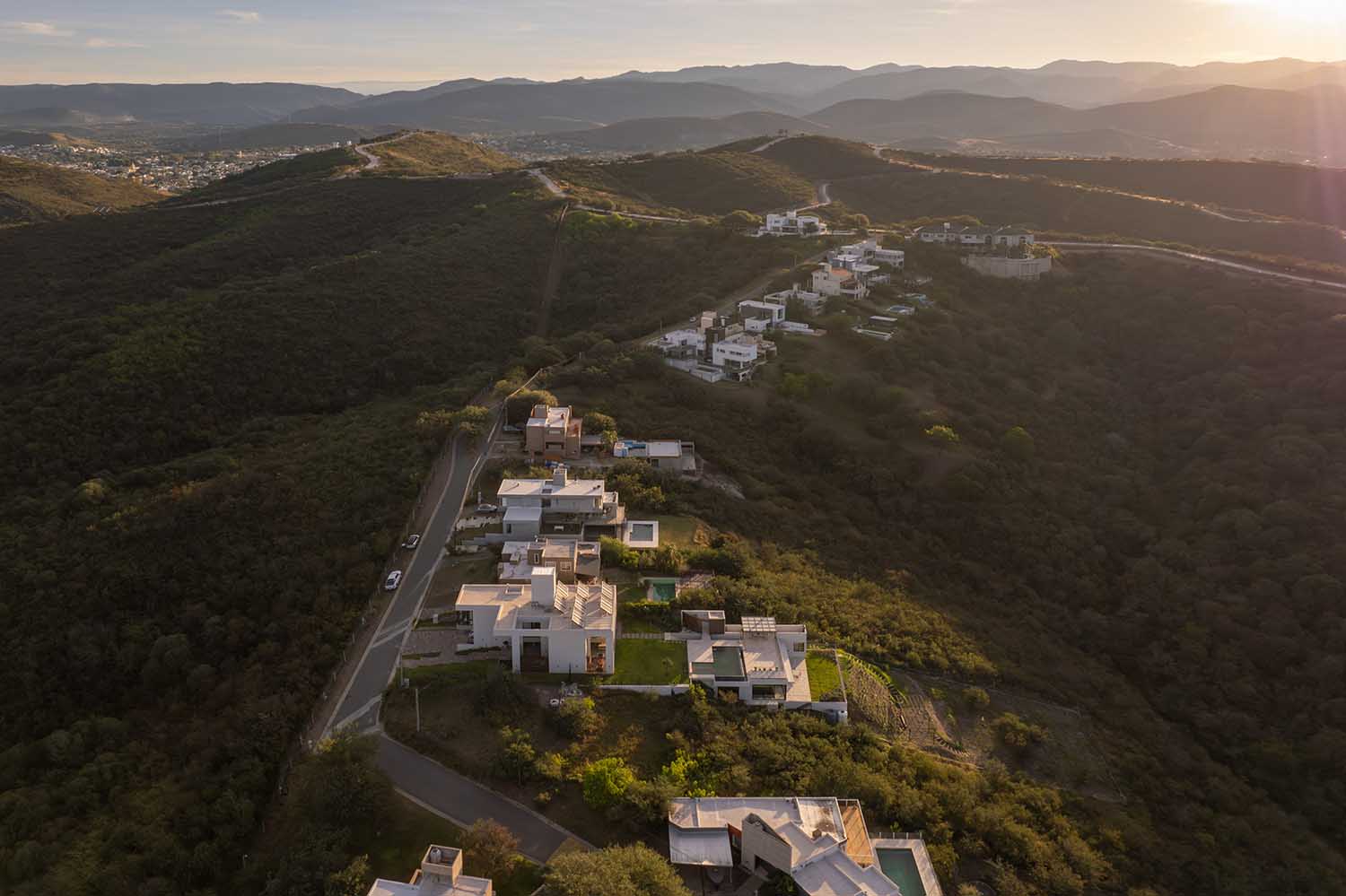 The house boasts a strategically advantageous position that affords an awe-inspiring panoramic vista of the meticulously designed patio and resplendent pool nestled in the rear. In the lower area, one can find a meticulously designed barbecue area, a luxurious heated pool, and a sophisticated wine cellar, among other thoughtfully curated spaces. This arrangement not only offers breathtaking views but also ensures a seamless blend of aesthetics and functionality, allowing for a harmonious coexistence between the two distinct areas.
The architectural design of the house has been meticulously crafted to align with the specific program and premises outlined by the esteemed client. Throughout the design process, the client has been actively engaged, offering valuable input and contributing to the overall vision of the project. Designed with a dual purpose in mind, this architectural masterpiece serves as both a permanent residence for the owners and a warm and inviting space to host their loved ones.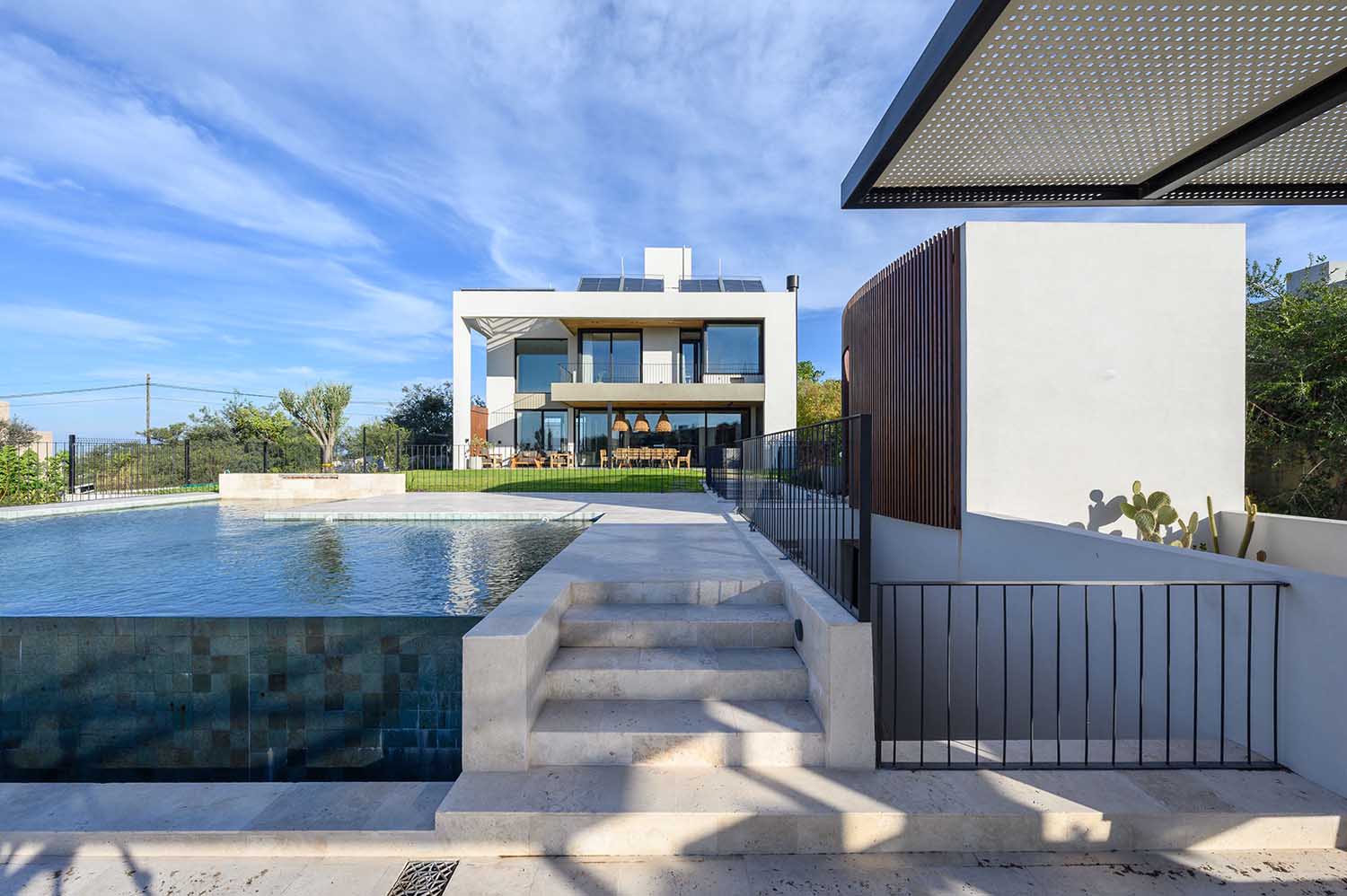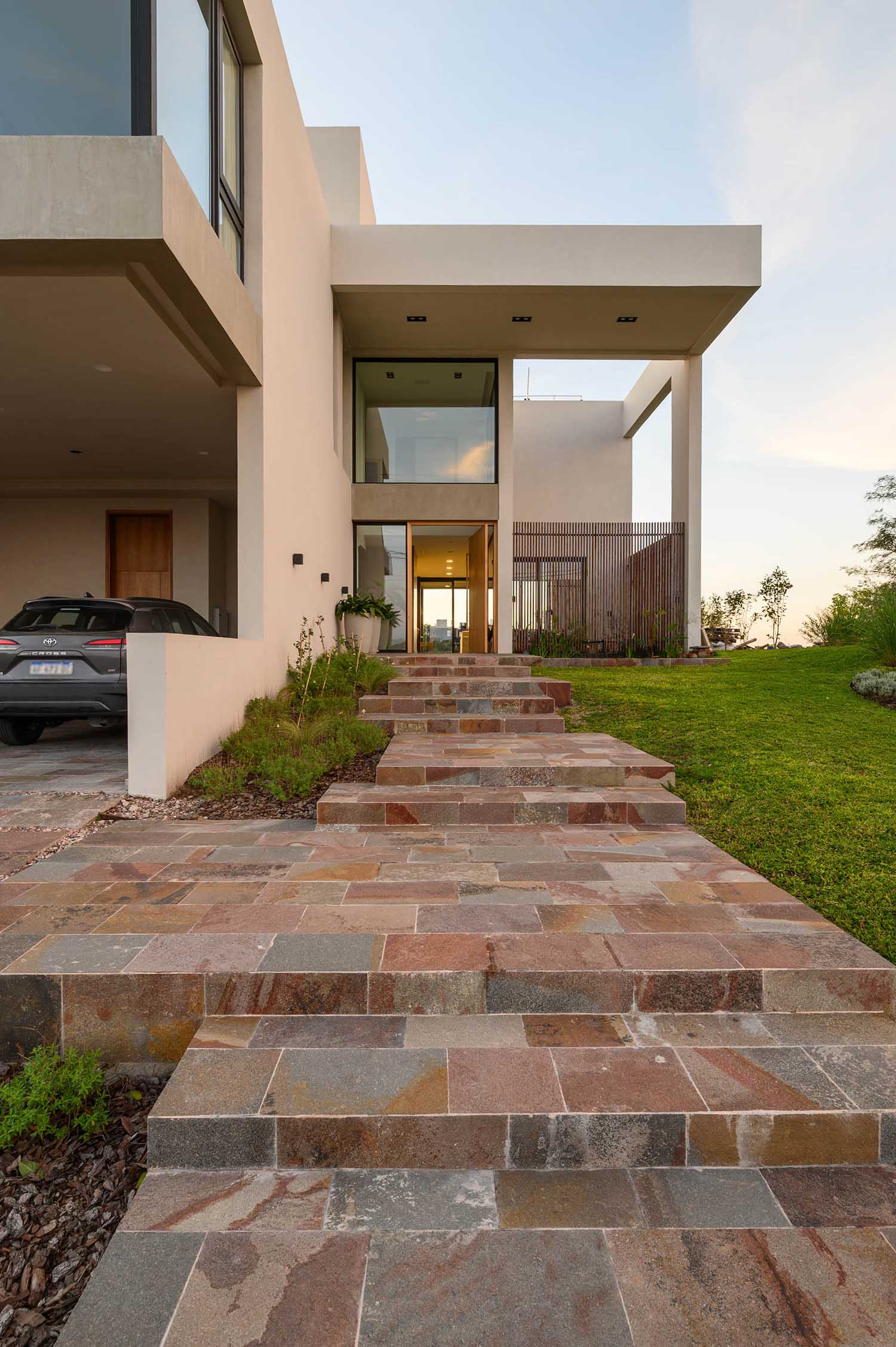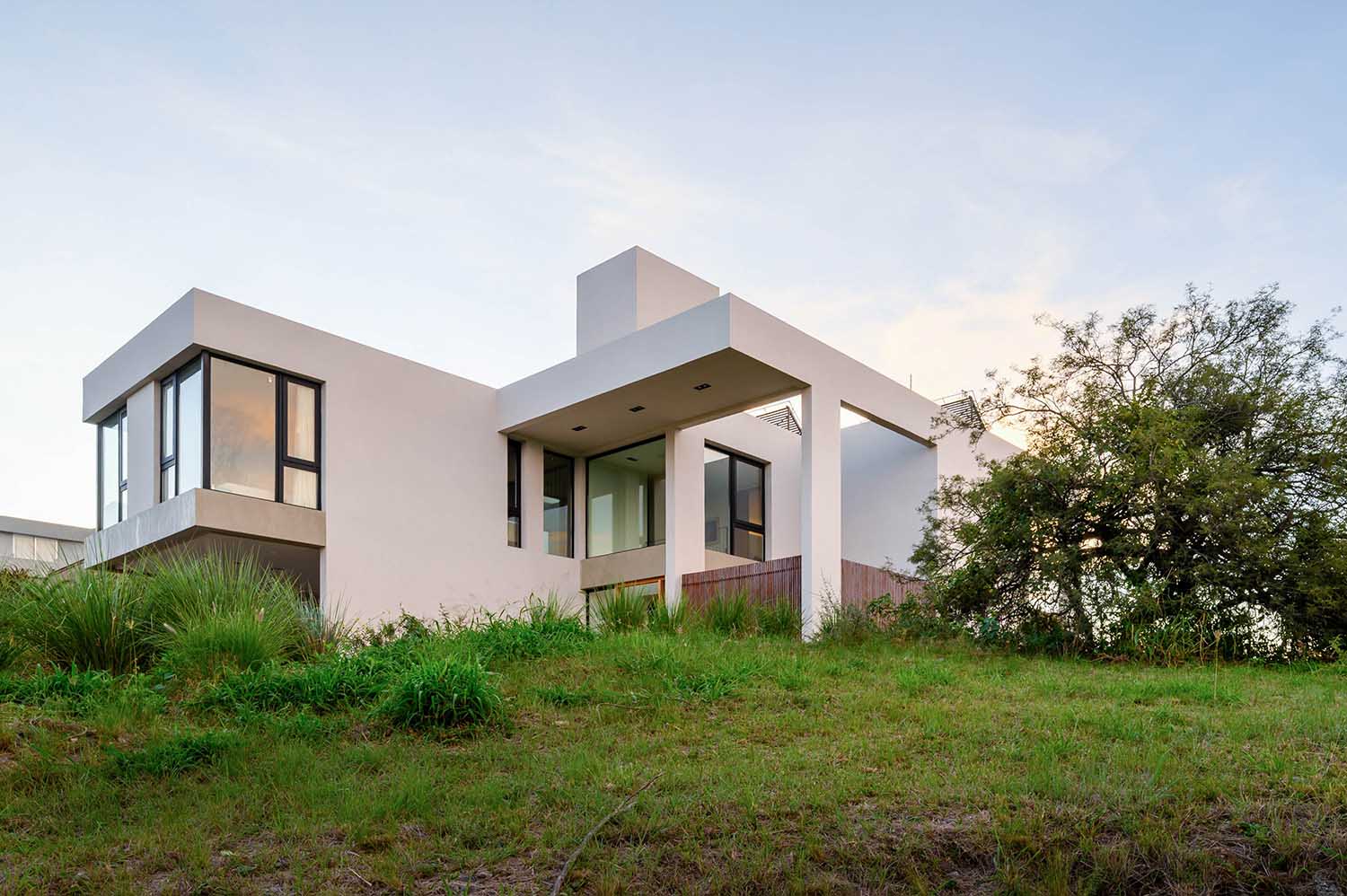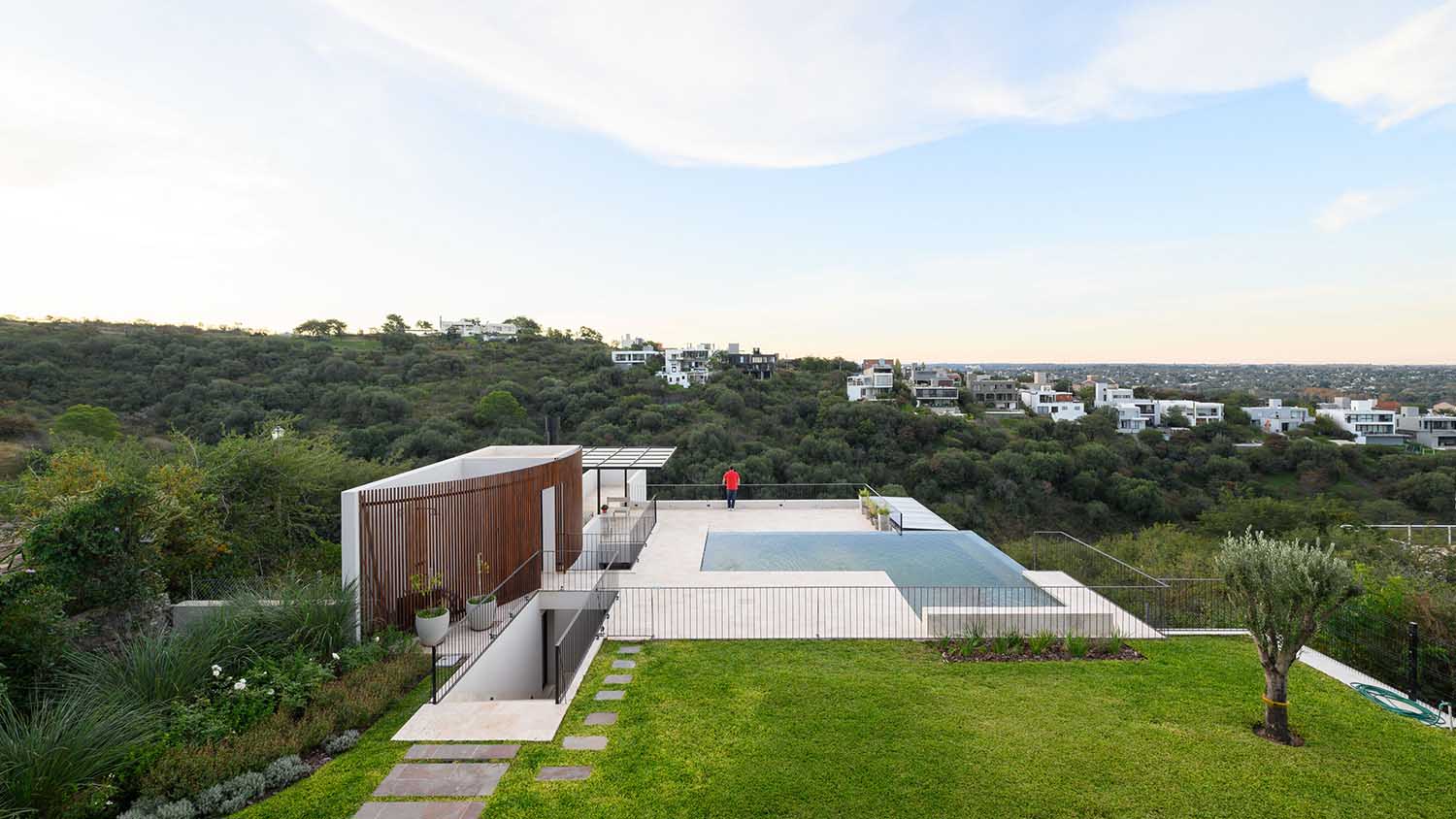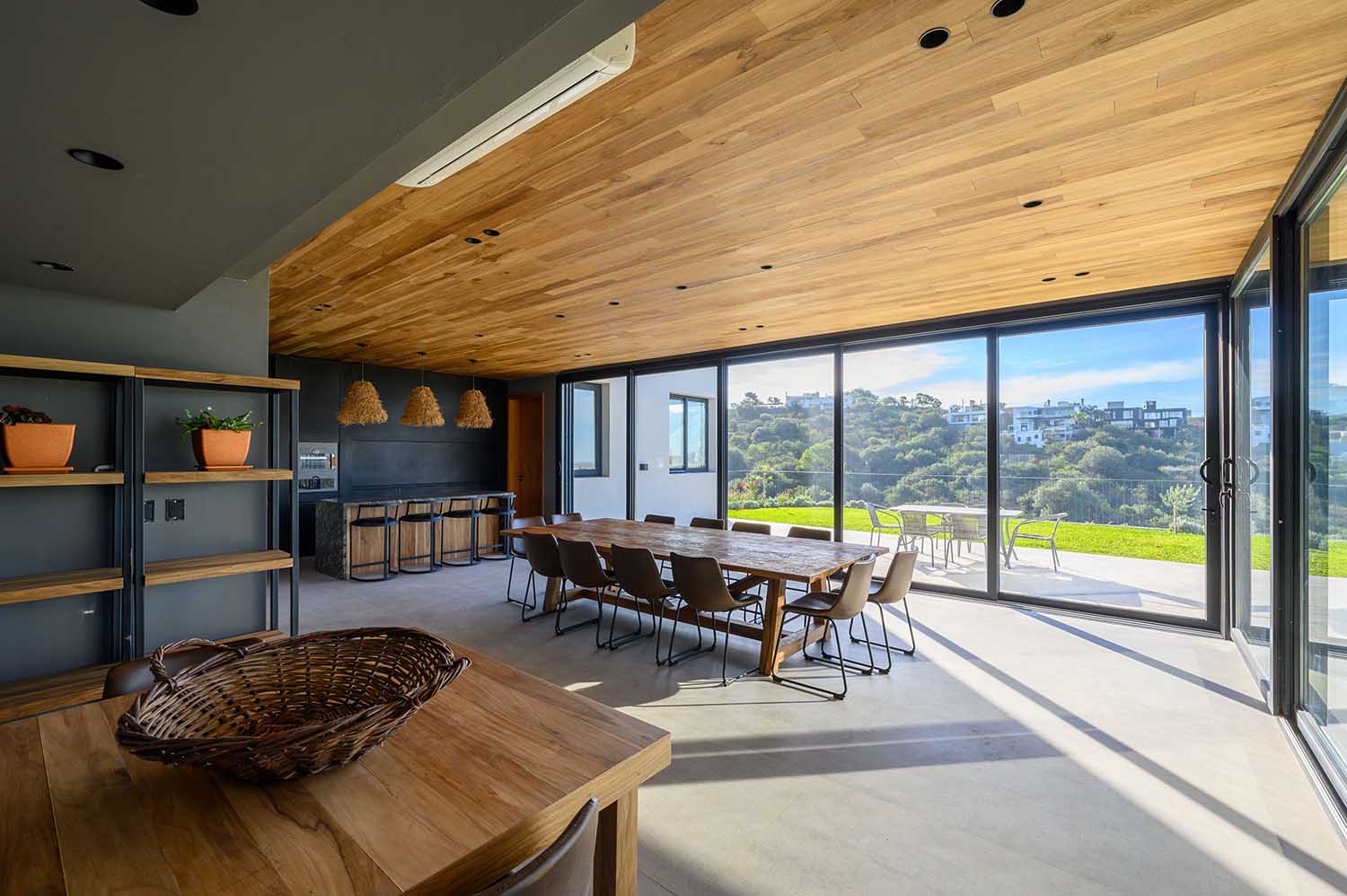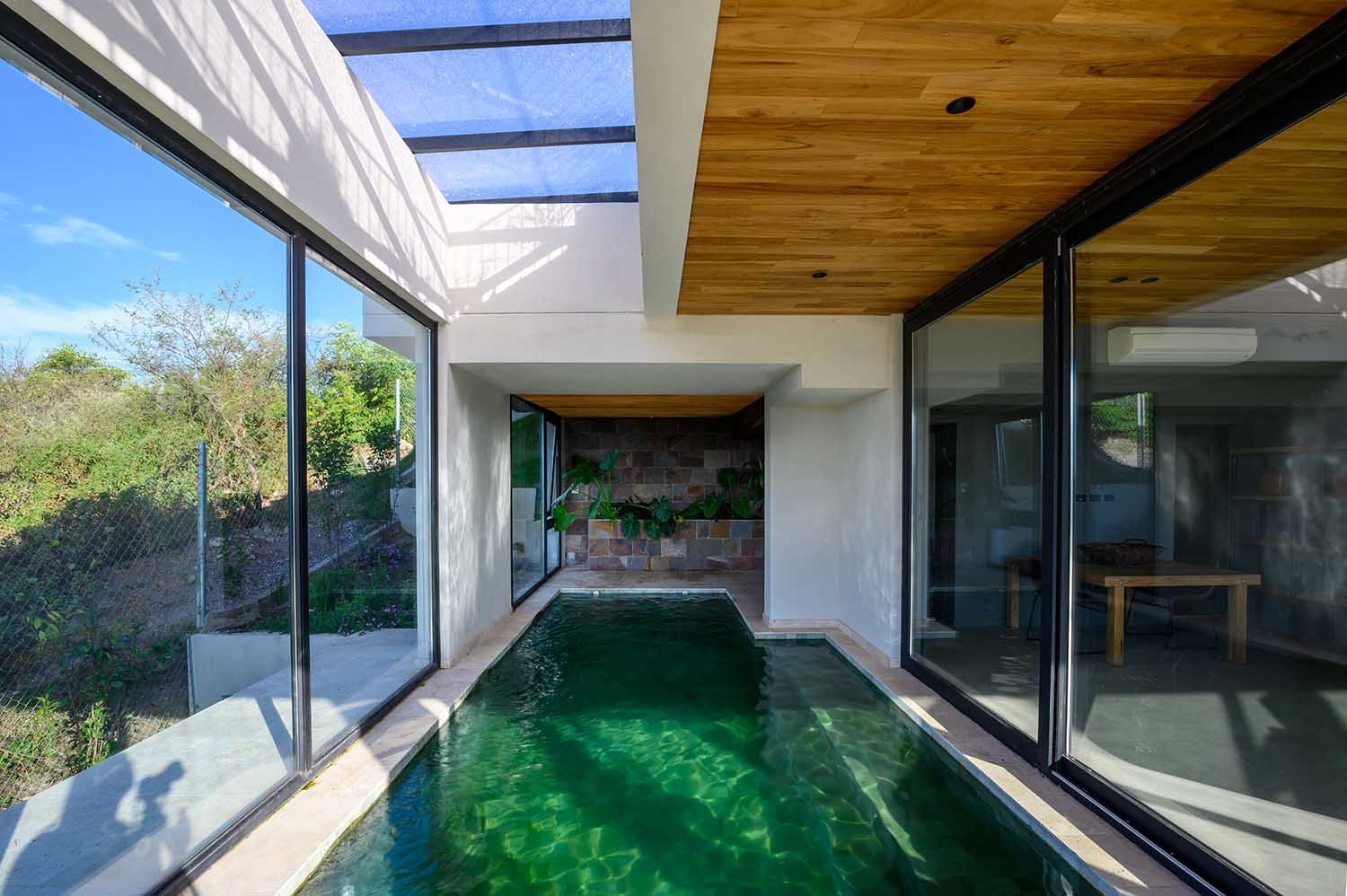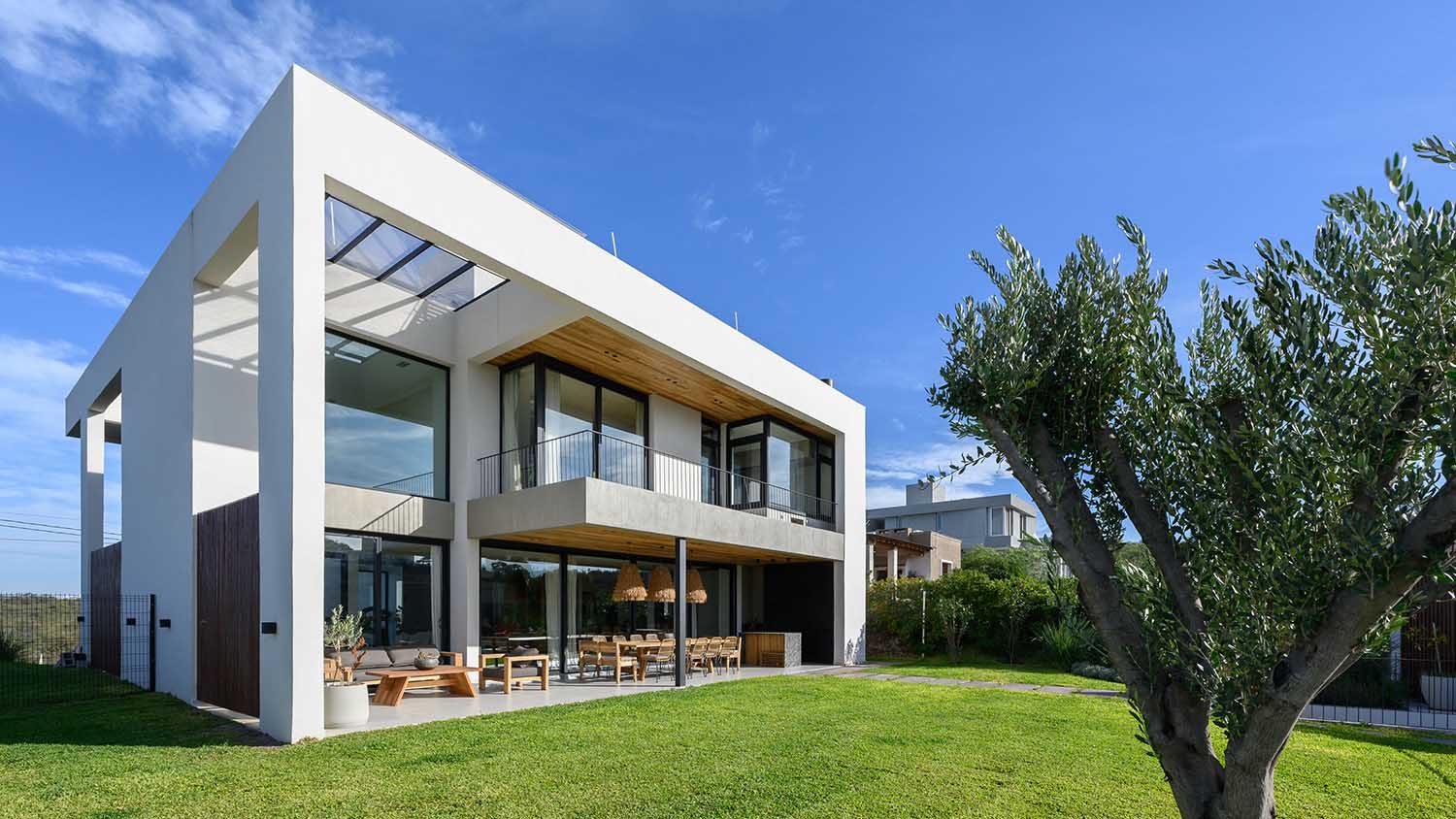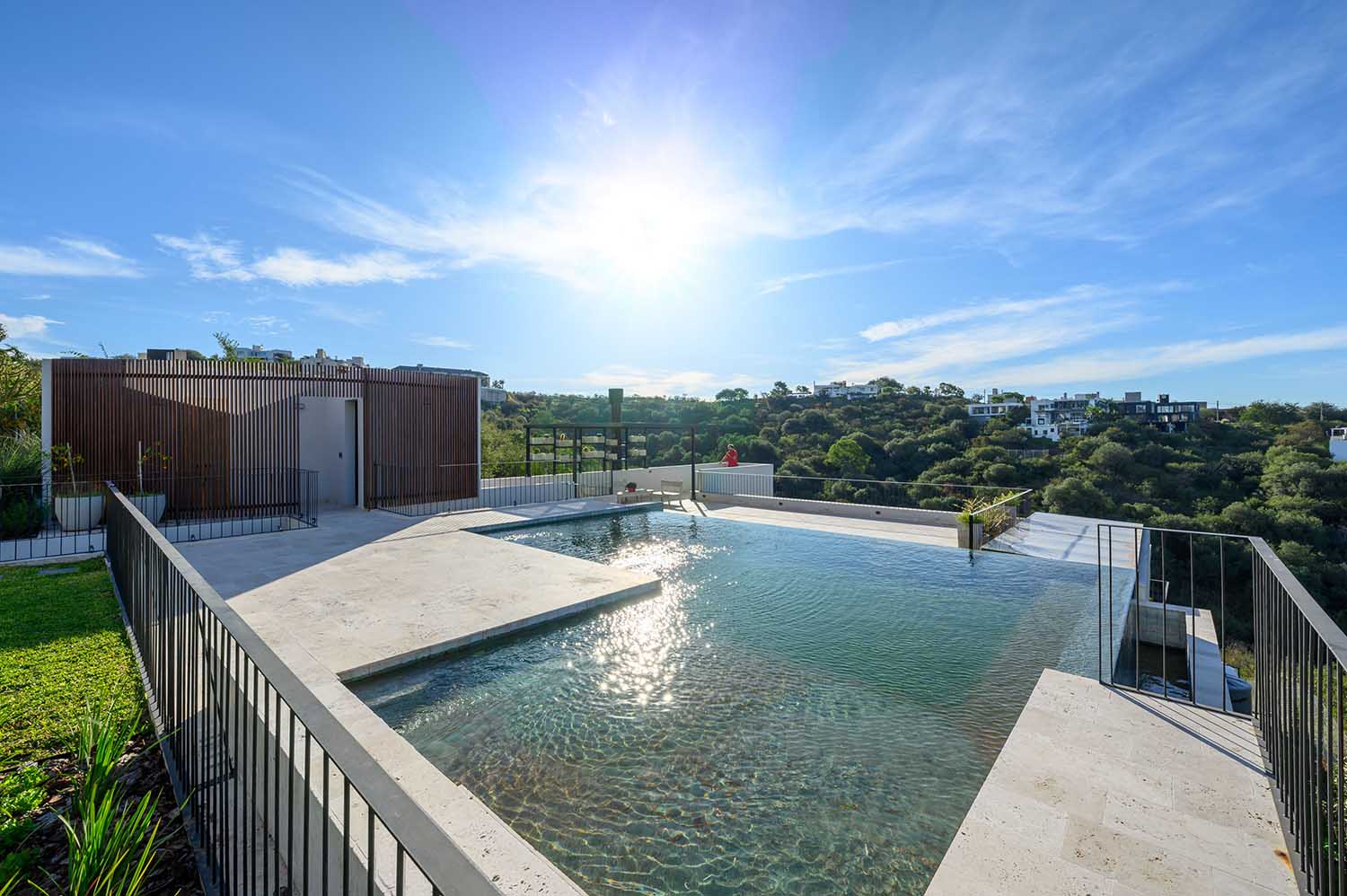 The architectural composition of the house adheres to the principles of rationalism, showcasing a compact and efficient design. The spaces within are thoughtfully delineated, allowing for a seamless flow of movement throughout the structure. The generous apertures facilitate a seamless assimilation with the surrounding environment, fostering a symbiotic relationship with the landscape while promoting optimal thermal comfort through the facilitation of cross ventilation.
The architectural composition is enhanced by the prominent double-height areas, including the entrance porch, hall, living room, and rear porch. These elements contribute to the overall grandeur and sense of hierarchy within the house.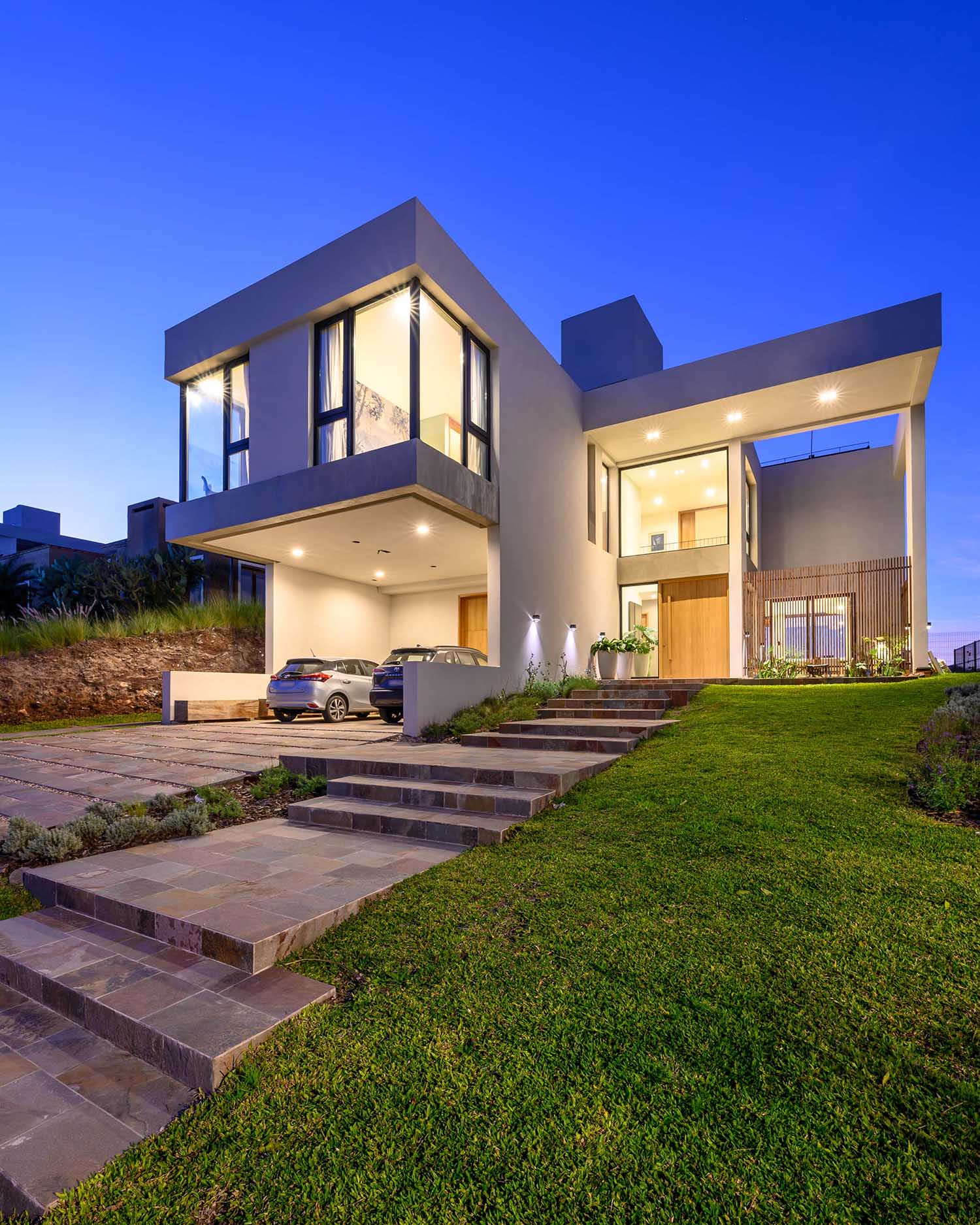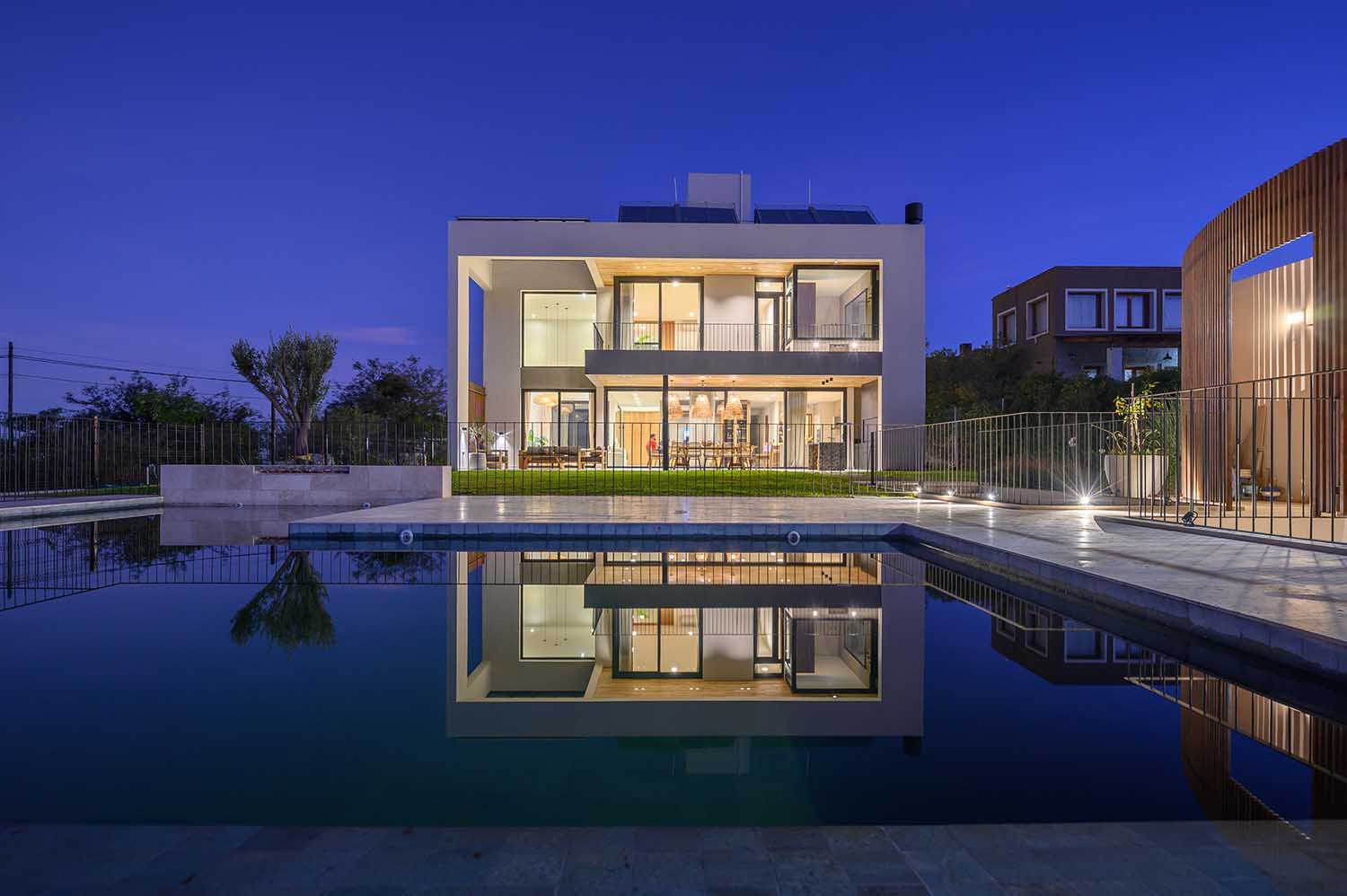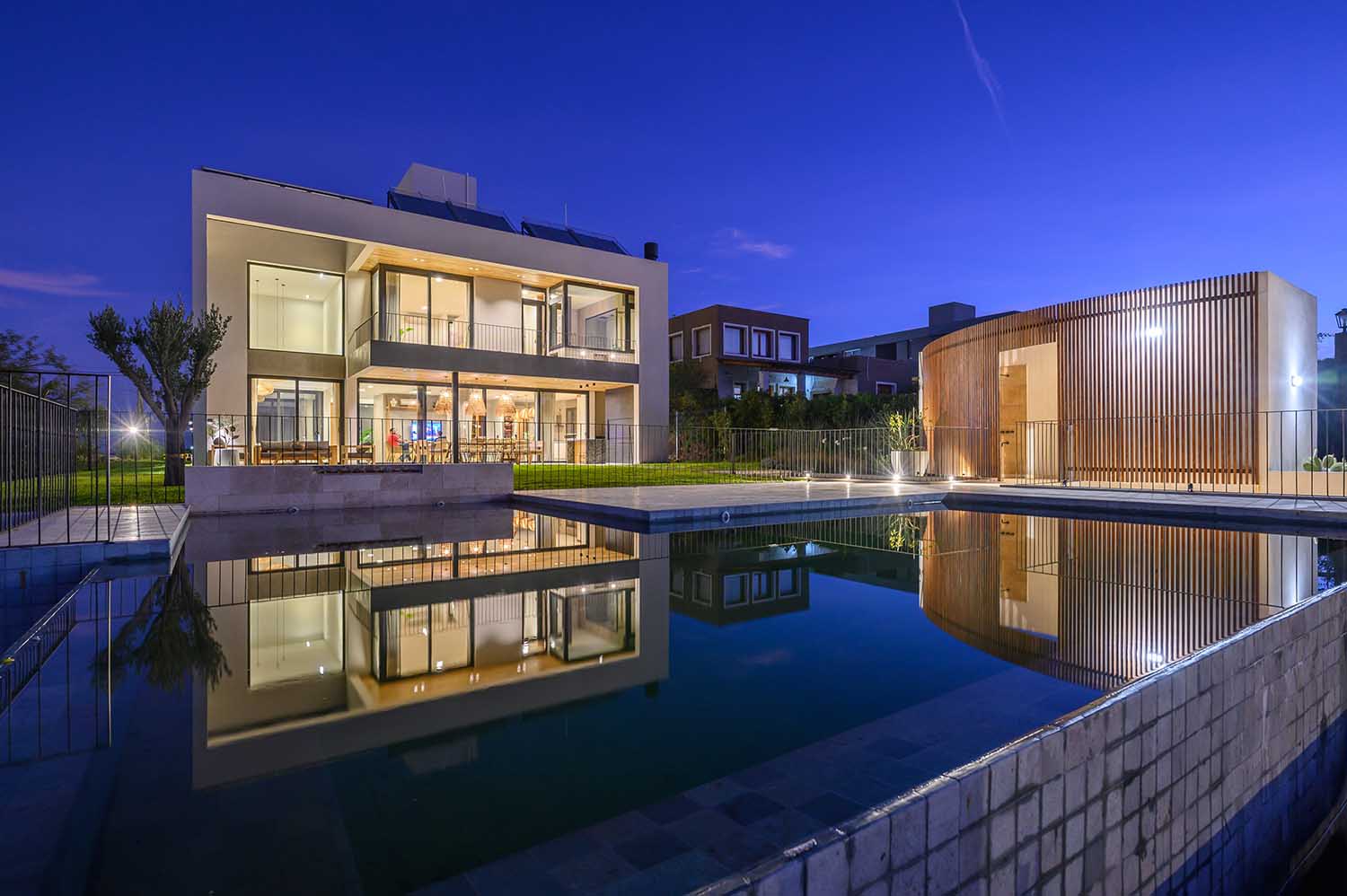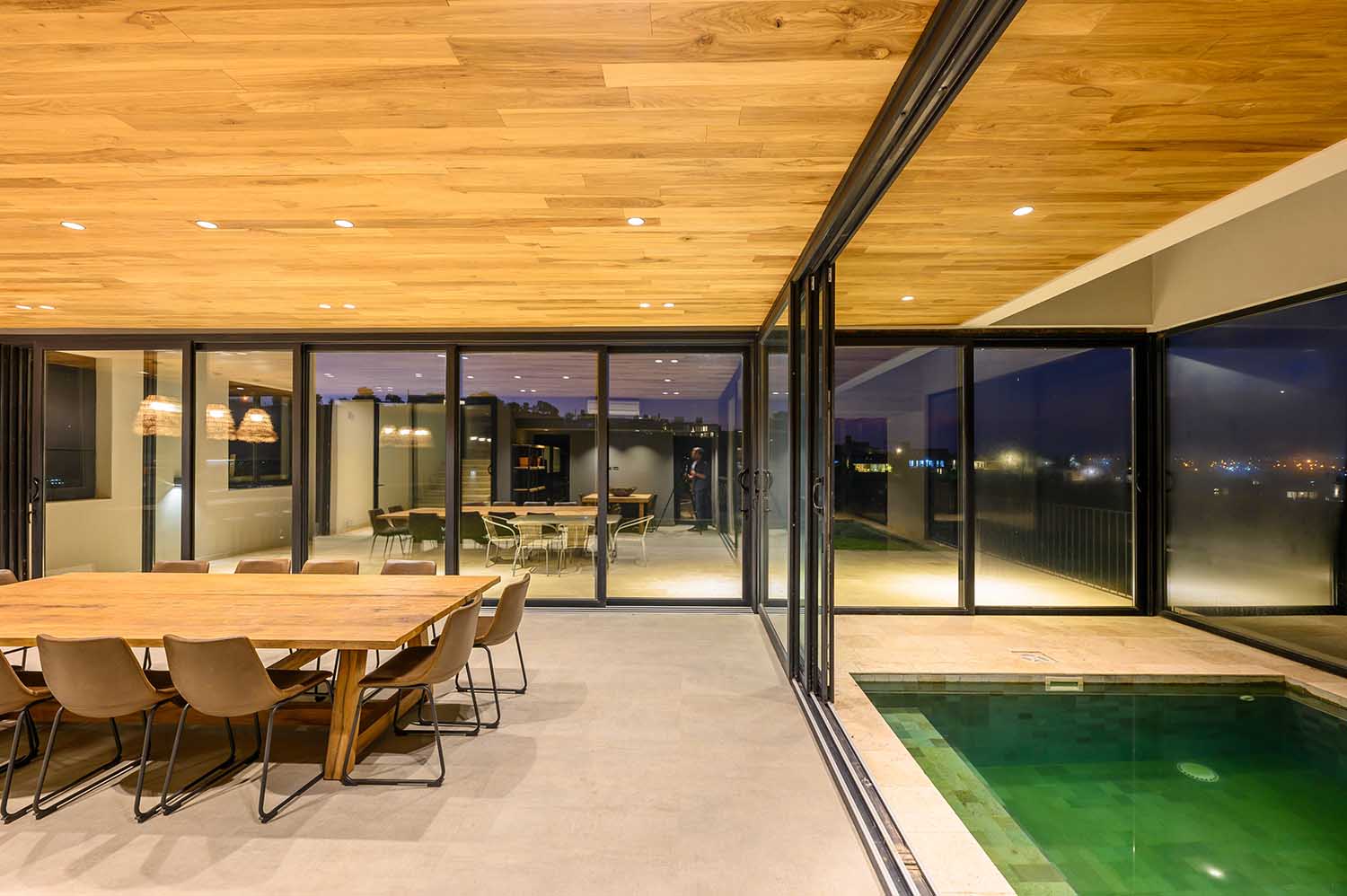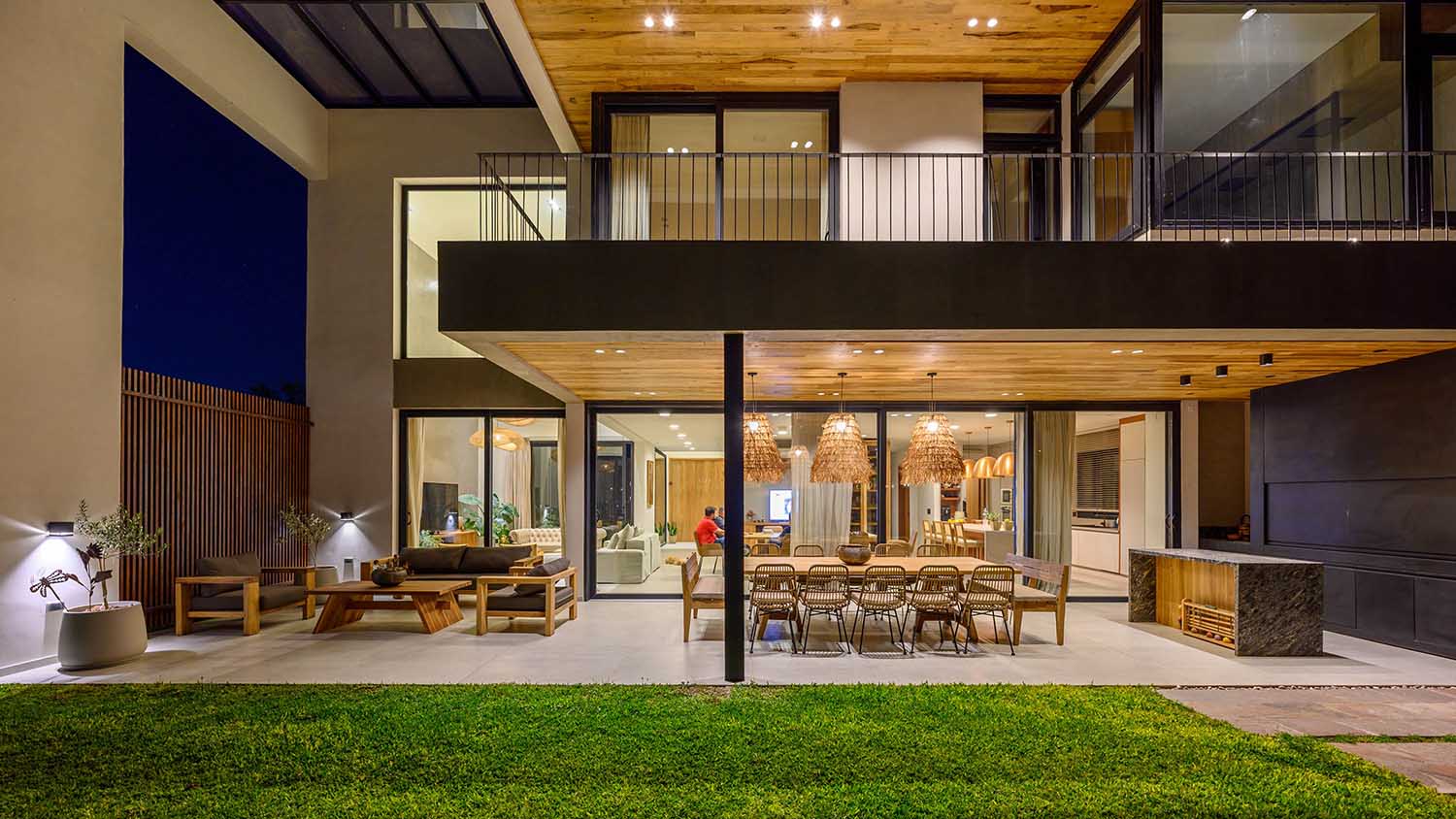 The house boasts a seamless transition from the outdoors to the indoors, with an inviting porch that serves as the gateway to the residence. Upon entering, one is greeted by a striking double-height hall that sets the tone for the architectural grandeur that lies ahead. This impressive space effortlessly connects to a generously proportioned living, dining, and kitchen area, creating a harmonious flow throughout. The design intentionally establishes a visual connection between these interior spaces and the picturesque porch, as well as the captivating natural surroundings, further enhancing the overall aesthetic appeal.
Located at the heart of the residence, a captivating patio garden adorned with a refreshing pool serves as the focal point. A gracefully designed staircase seamlessly connects this enchanting outdoor oasis to the adjacent barbecue area and the covered pool, thoughtfully positioned at the lowermost part of the property.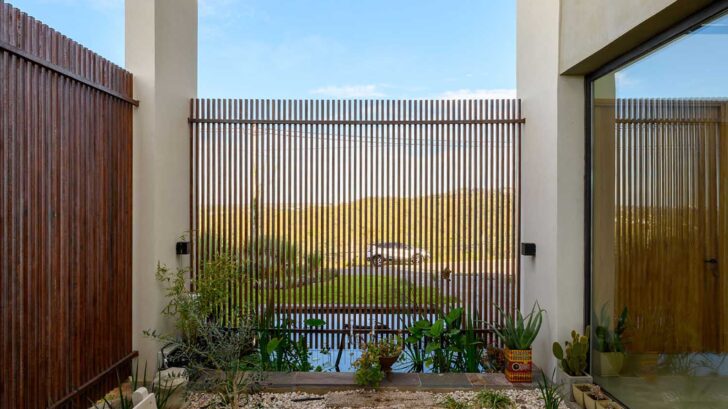 Project information
Project Name: Dualis House
Office of Architecture: DDESS Office of Architecture + Ing. Yamil Huais @ddessarq
Office Country: Argentina
–
Construction completion year: 2023
Constructed area: 506.00m2
Location: Cordoba, Argentina.