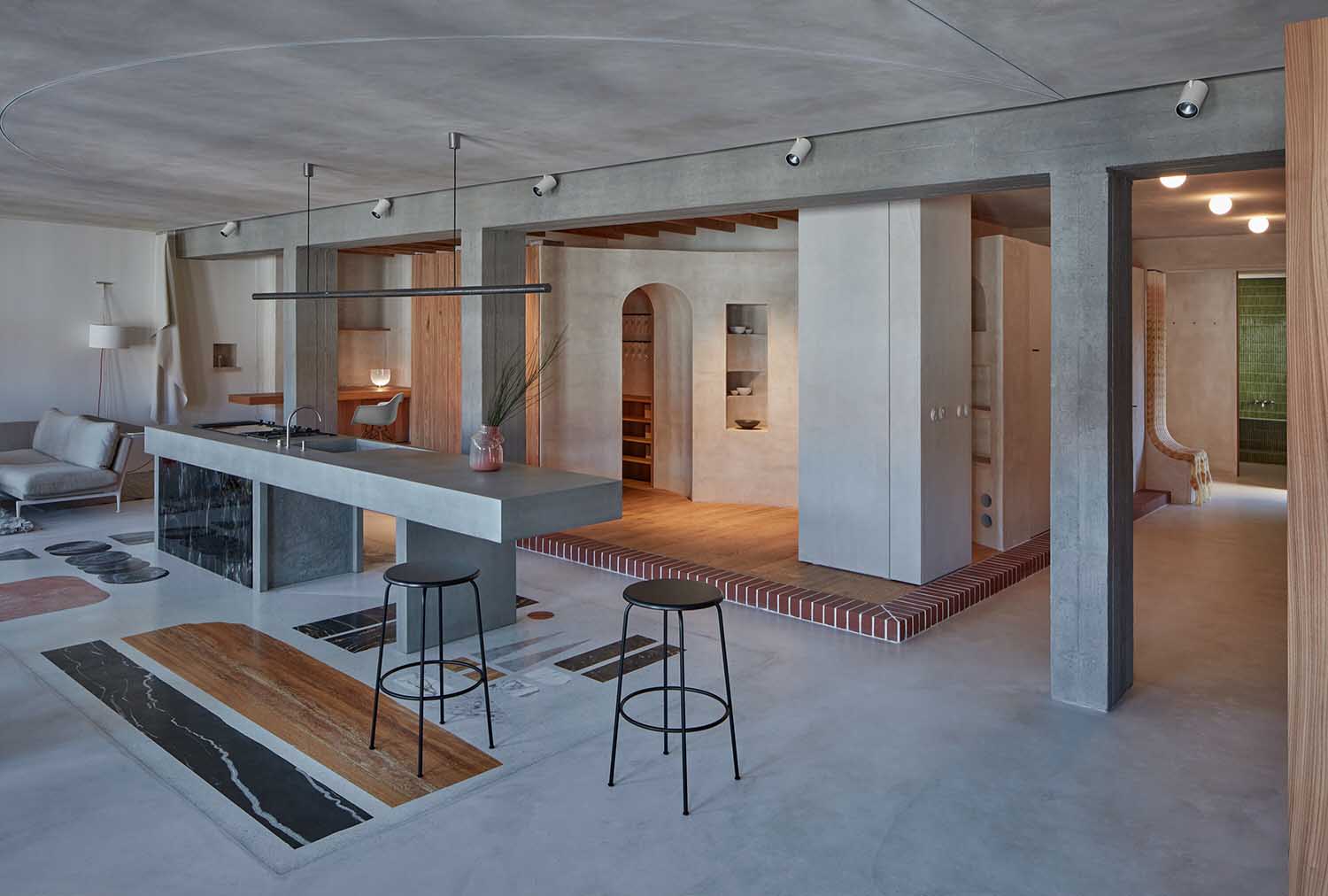 In the heart of Prague, Objektor architekti shaped Tereza Porybná's creative concept of an art residency that experiments with different stylistic elements and boundaries between the private and public, the owner's and the artists'.
At its core, Ovenecká 33 is a reflection of the passionate vision of its owner, Tereza Porybná, who has spent her life dedicated to connecting people and exploring the boundaries that define our world – be it the interpersonal, cultural, genre, or even species boundaries. She thrives on pushing the limits and playing on the edges, and this philosophy is woven into every facet of Ovenecká 33.
From the very inception of this project, Porybná envisioned a space that would be more than just a residence. She aimed to create a shared, open, and permeable environment that would challenge traditional notions of privacy and encourage exploration. It was to be a place where no two journeys through its space would ever be the same, where hidden corners and secrets beckoned exploration, much like a gallery or a theater stage.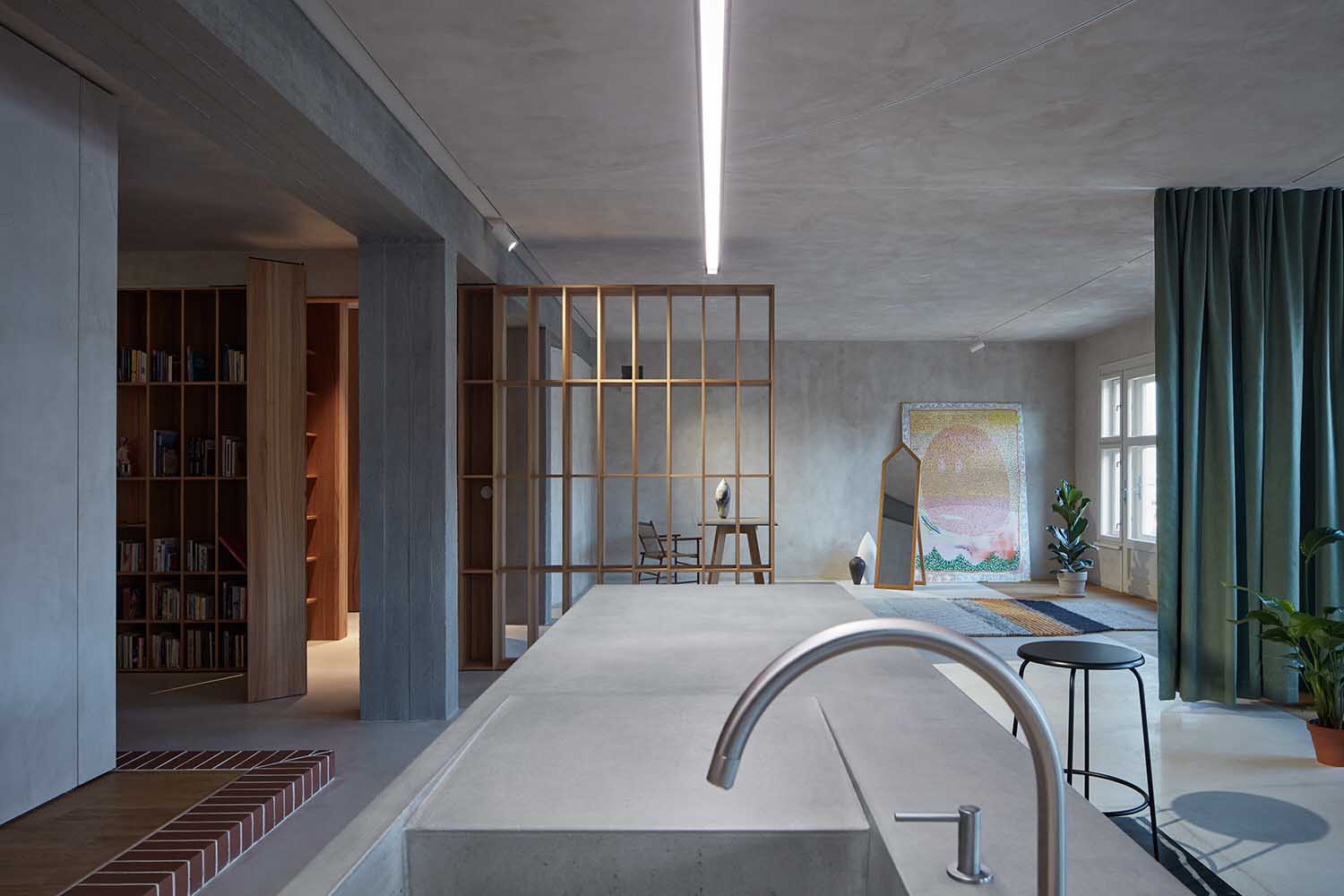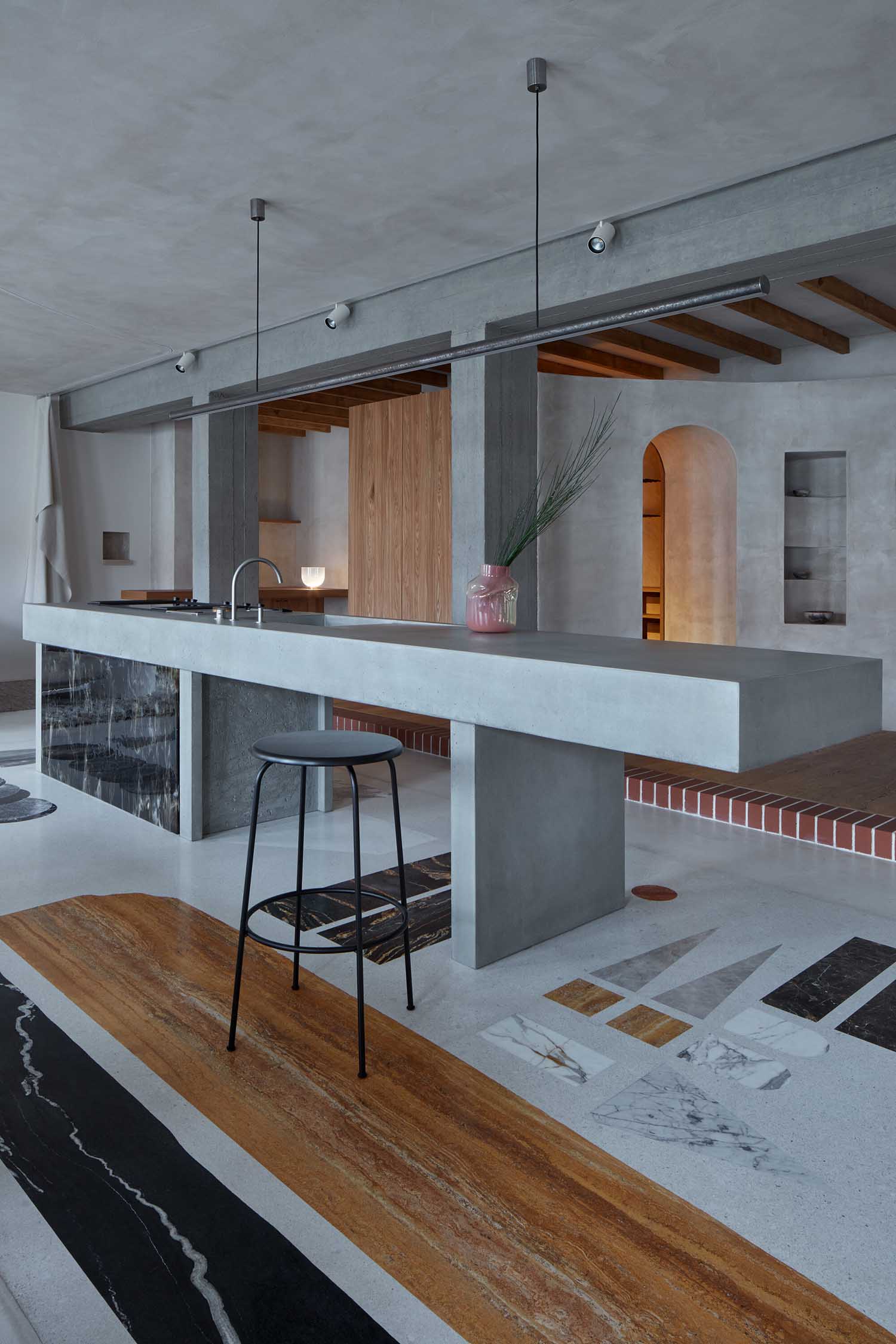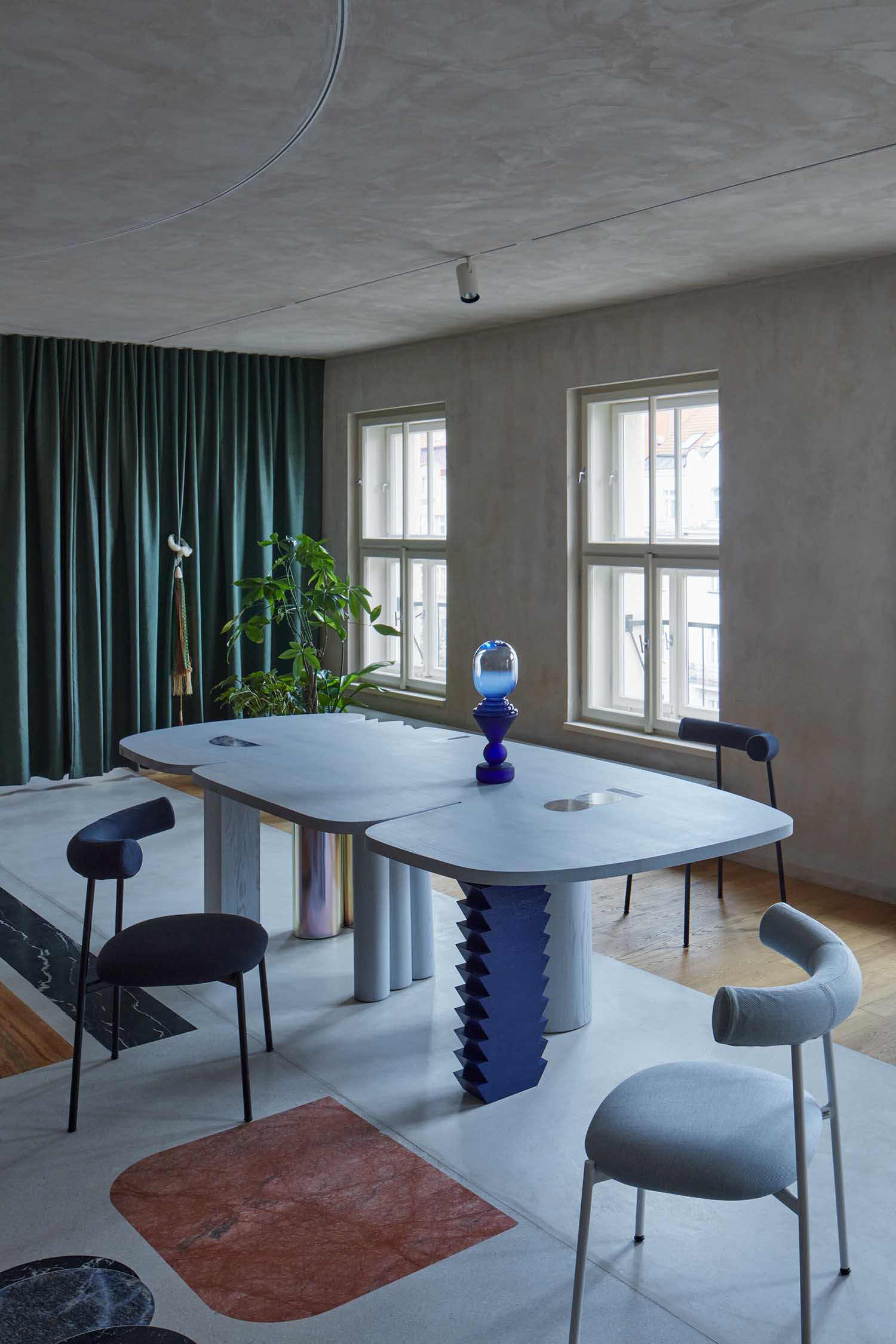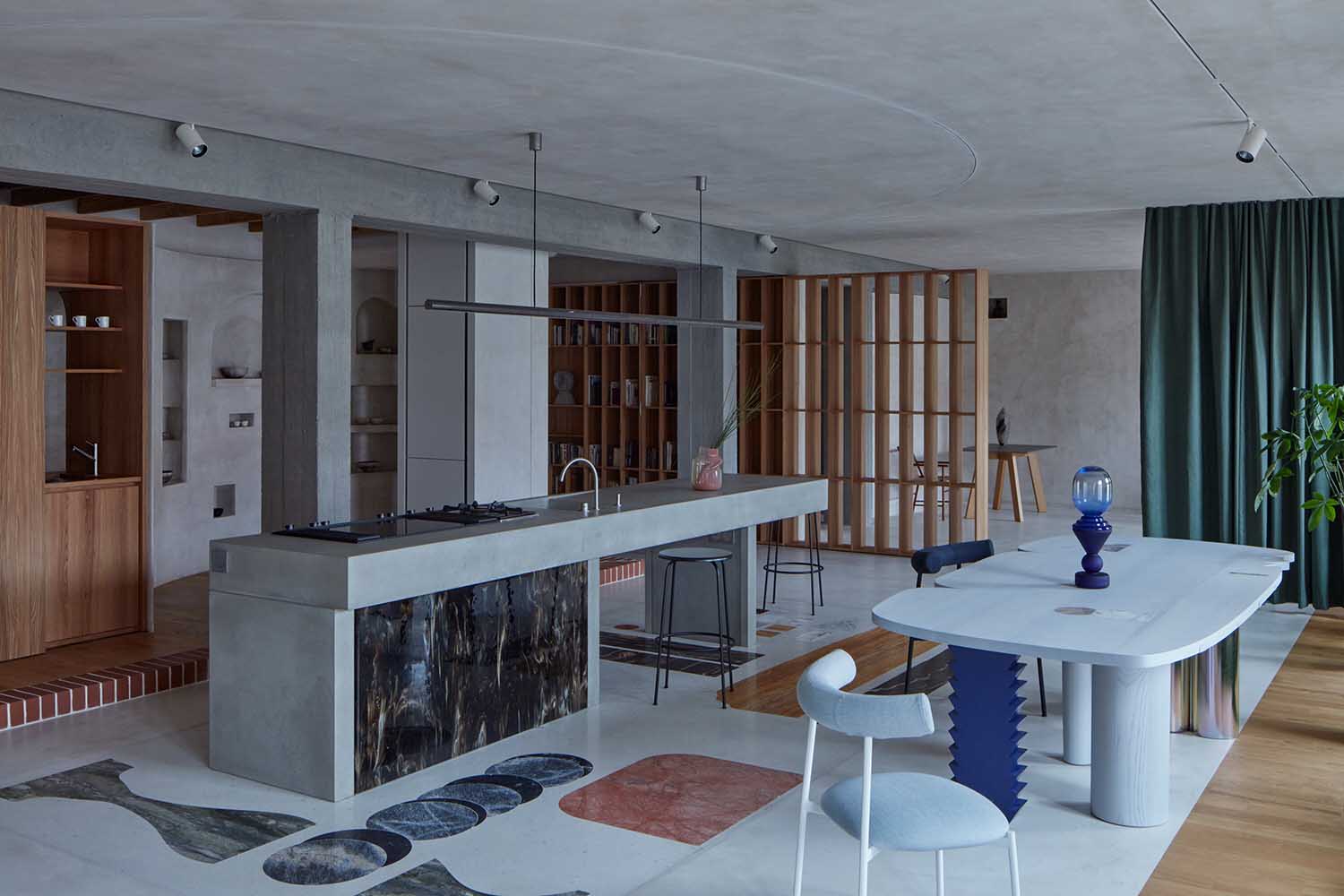 Porybná's initial inspiration drew from architectural luminaries such as Luis Barragán, Valentina Schlegel, and Bijoy Jain. However, as the project progressed, Ovenecká 33 evolved its own unique voice and identity. The design team, led by Objektor architekti, embarked on a journey to incorporate various oddities and materialize childhood dreams into a minimalist base. The result? A home that boasts a home throne, a kitchen reminiscent of a cave, and a secret doorway concealed within the library.
One of the remarkable aspects of this project is the collaborative nature of its creation. Porybná invited a diverse group of co-creators, designers, artists, and friends to contribute their ideas and interventions. This collaborative effort led to the realization of small but significant experiences, such as turning pieces of stone into terrazzo floor art, dyeing yarn into jacquard, and assembling intricate glass mosaics. These experiences allowed Porybná to gain a deeper understanding of different creative processes and crafts, enriching her connection with the objects that now fill her home.
The architectural design of Ovenecká 33 by Objektor architekti is nothing short of visionary. With a floor area of approximately 200 square meters, it presents a pure horizontal feeling. All that remains of the historic building are its exterior walls, and the modern reconstruction comprises a massive concrete skeleton, which forms the apartment's essential support structure. This clear horizontality and openness provide a canvas for the imagination to roam free.
The reconstruction is conceived as a living scenography, a dynamic framework that accommodates change and evolution. It treads the line between exhibition support design and the adjustment of individual artifacts. The static concrete skeleton provides rhythm to the orbital layout, creating variable entrances and surprising viewpoints. The apartment's energy transforms with the passage of time, the movement of the sun, and the patterns on its stuccoed walls. Some atmospheres are ephemeral, fleeting with time, while others are static, tangible, and tied to physical movement.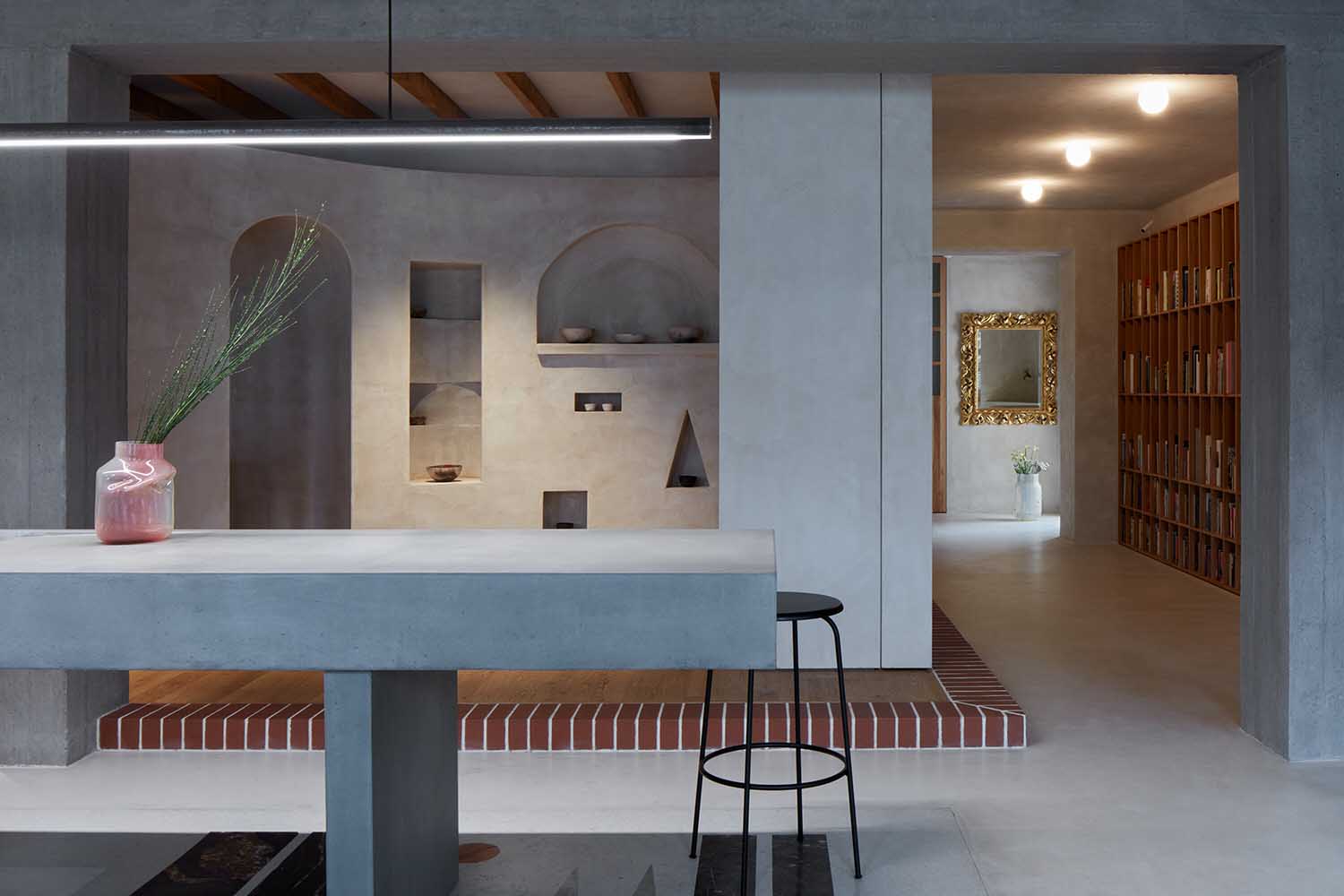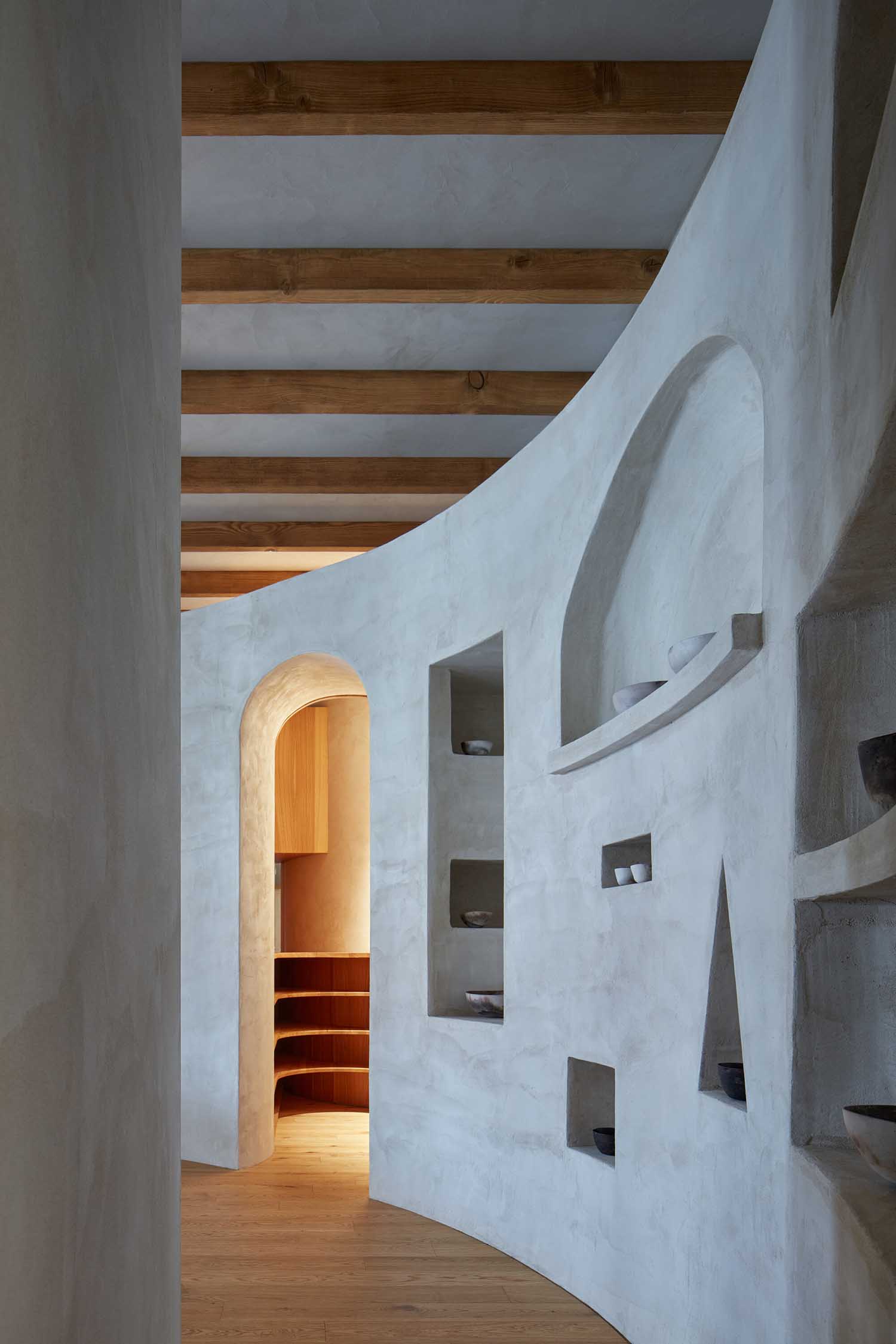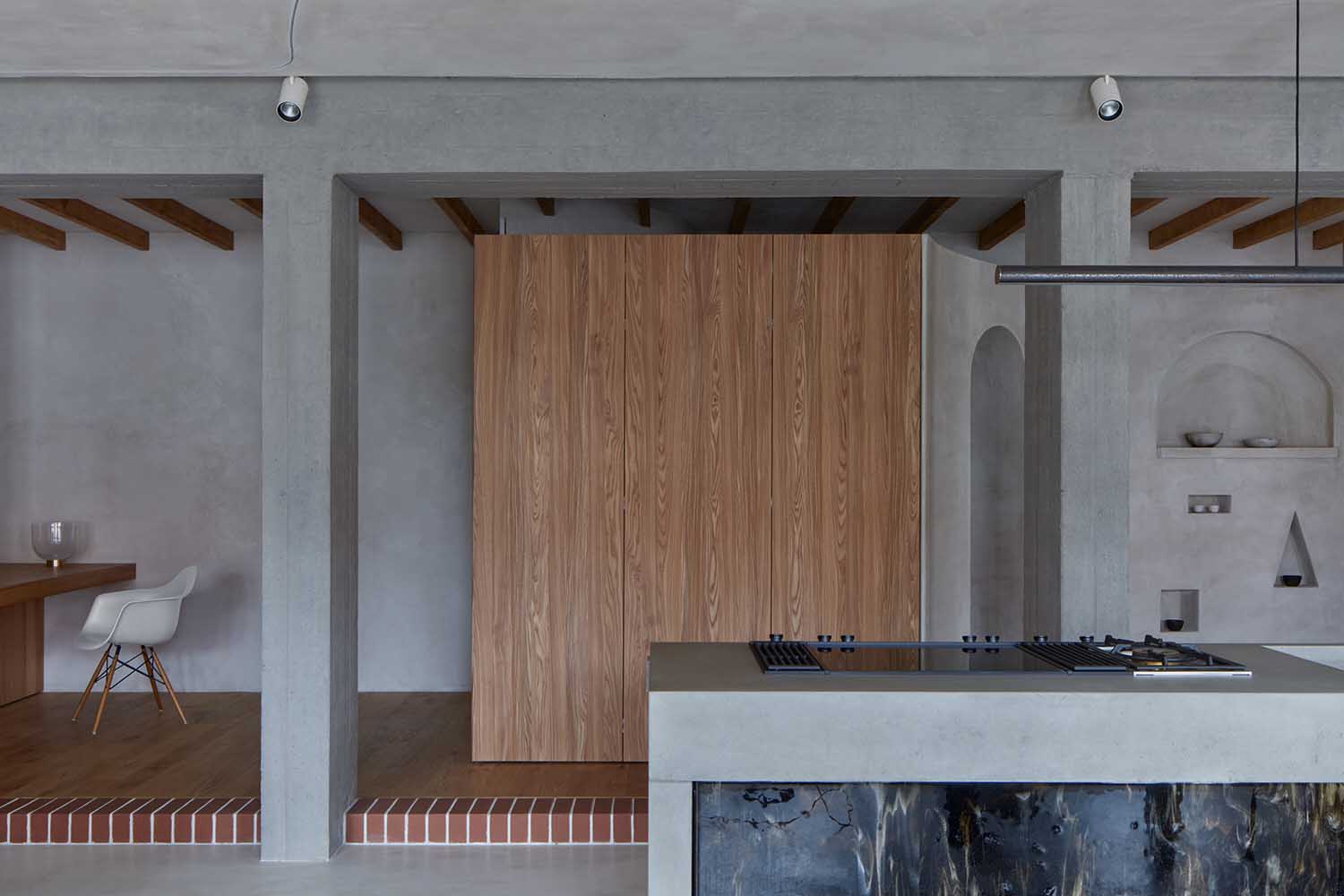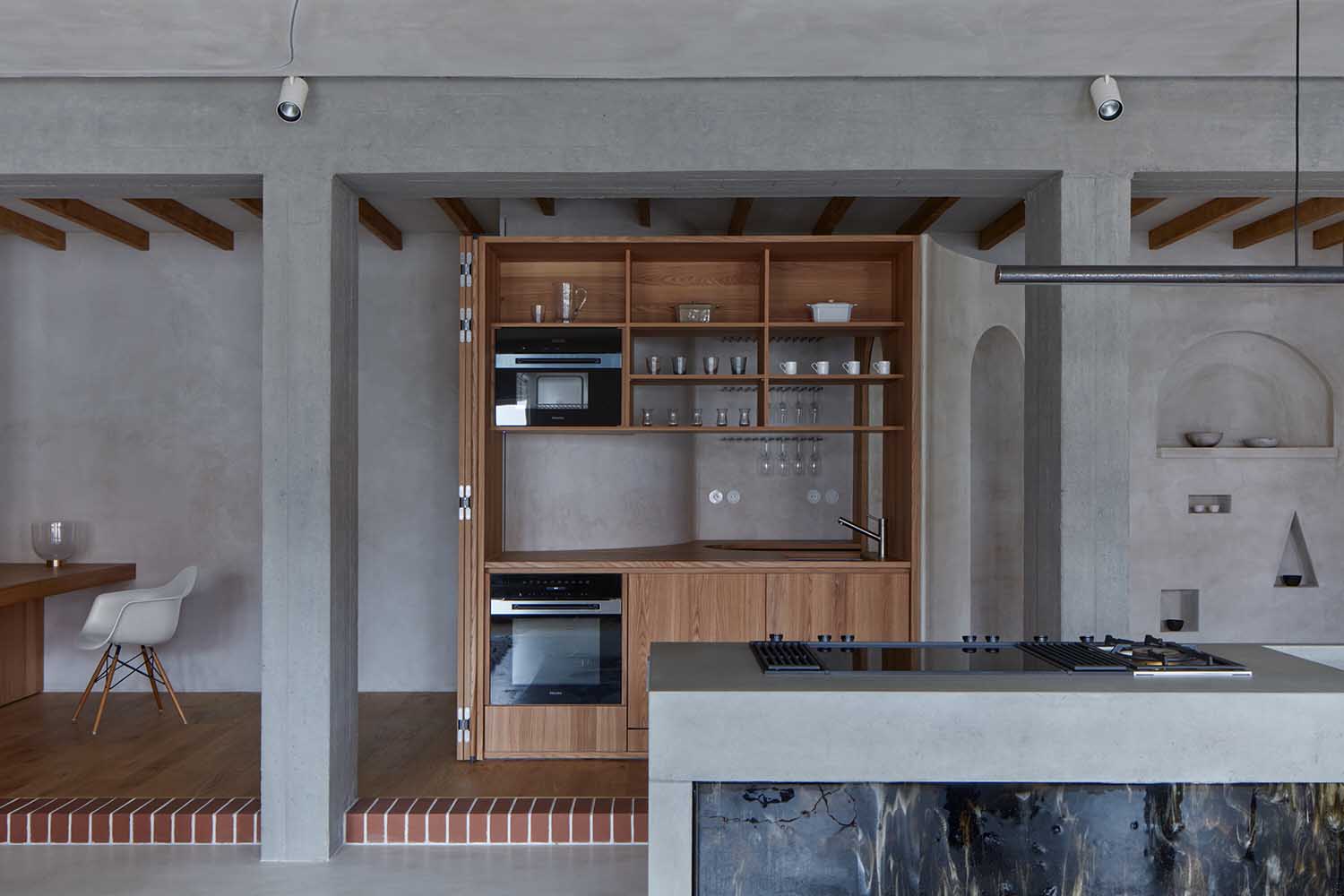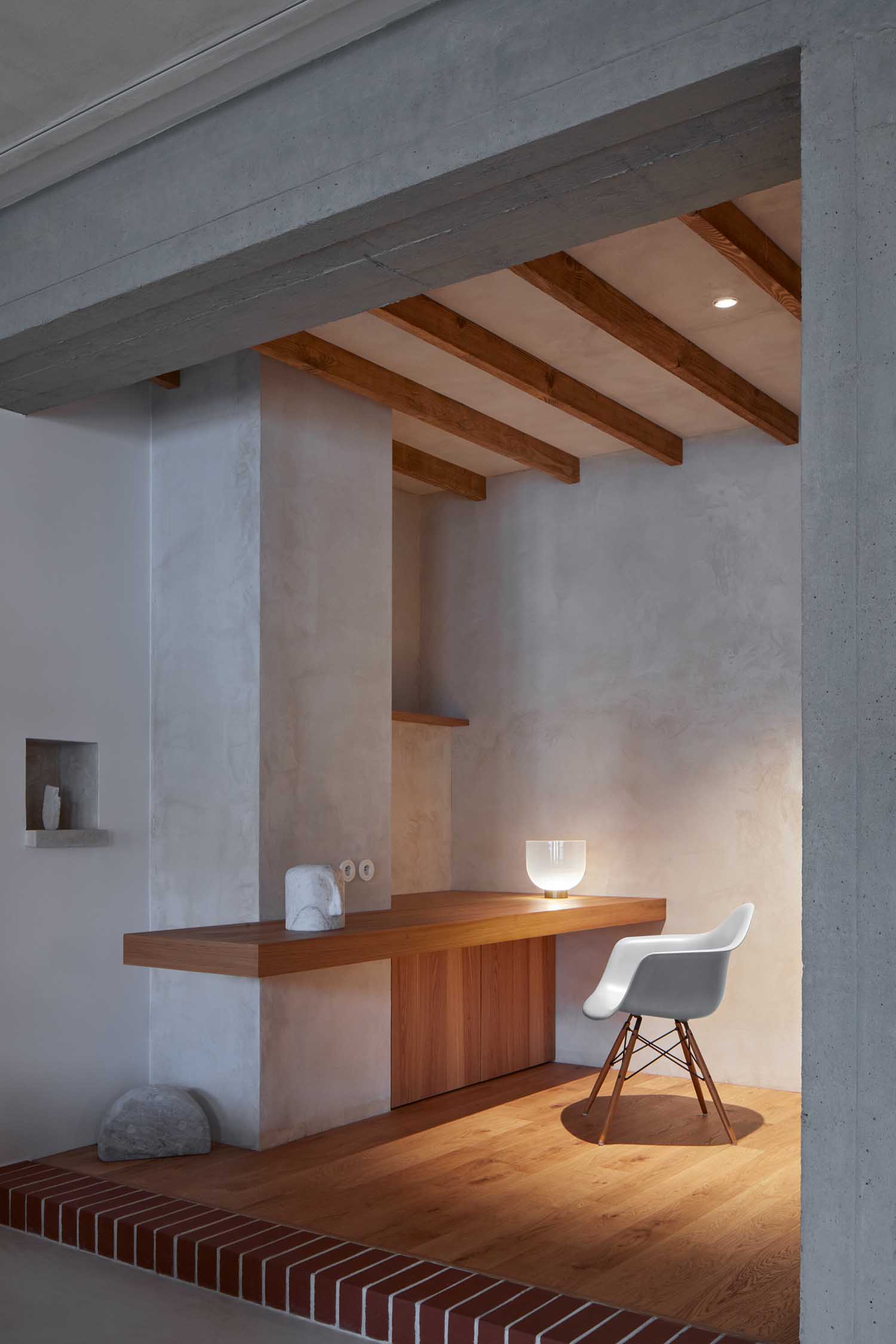 Today, Ovenecká 33 serves as a base for residential artists' work, an exhibition space, and a venue for social gatherings. It even functions as a personal retreat for the unconventional owner who approached the apartment's design as an art installation. Here, scenes and corners can be chosen to match one's mood, offering a dynamic living experience.
The apartment's unique features are numerous. Its sunny entry space showcases tectonically expressive corner stuccoed drinking fountains and a woven throne seamlessly integrated into a neutral color scheme with a touch of rich green from the adjacent bathroom. The layout progresses through austere geometries, culminating in a three-part layout that encompasses a communal space, a residential area with a studio, and the owner's bedroom.
Privacy is carefully maintained, with the stuccoed bedroom flowing into a vaulted bathroom and then into a vertically slatted walk-in closet that conceals a secret passage to the entrance hall. The other zones of the apartment flow effortlessly into one another, with fluid boundaries that can be adjusted for privacy through vertical sliding elements.
The studio bathroom exemplifies the apartment's starkness, softened only by a stained-glass window that allows colored reflections of light to dance within the space. The neutral white color palette transforms into a symphony of colorful shades as light filters through the window.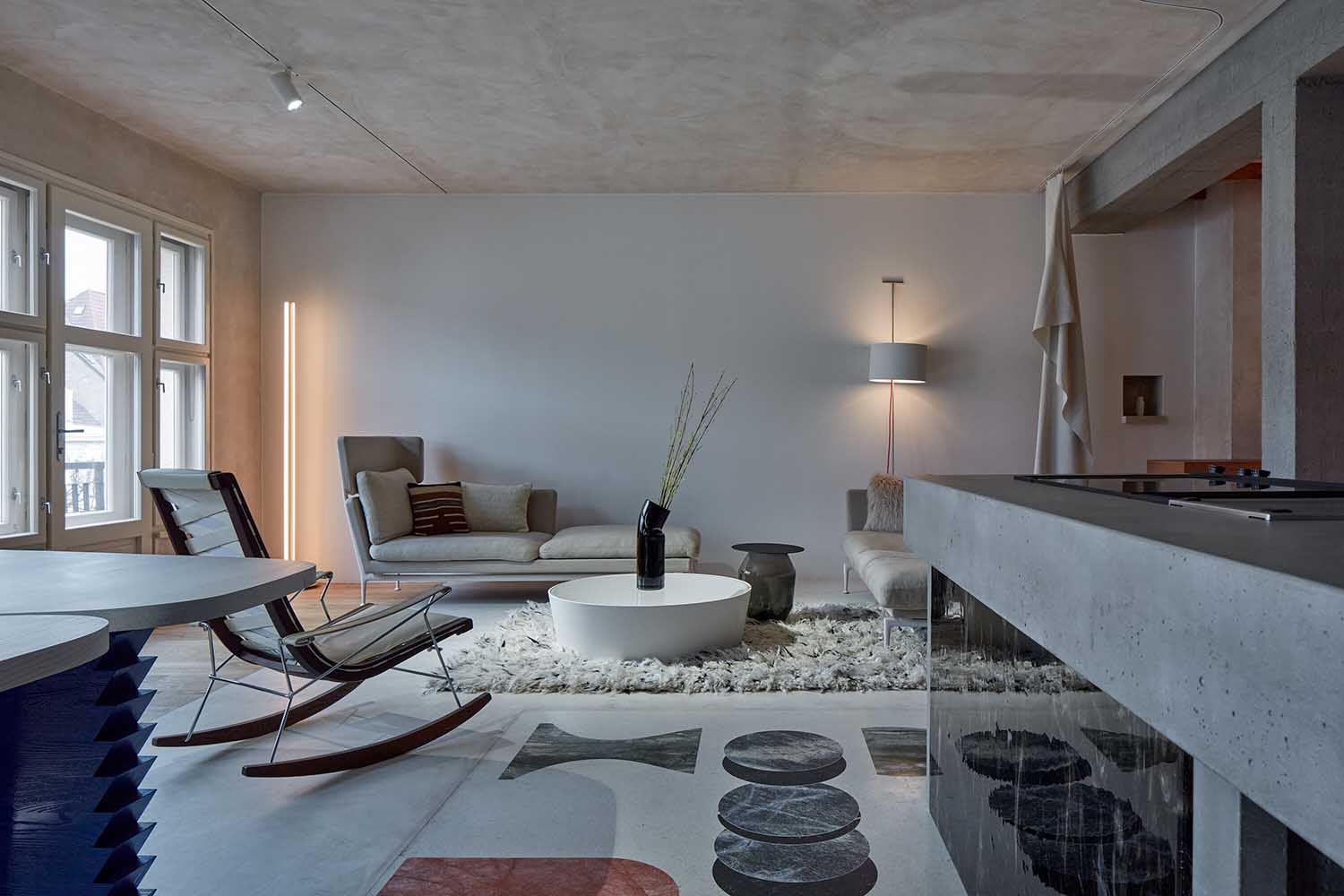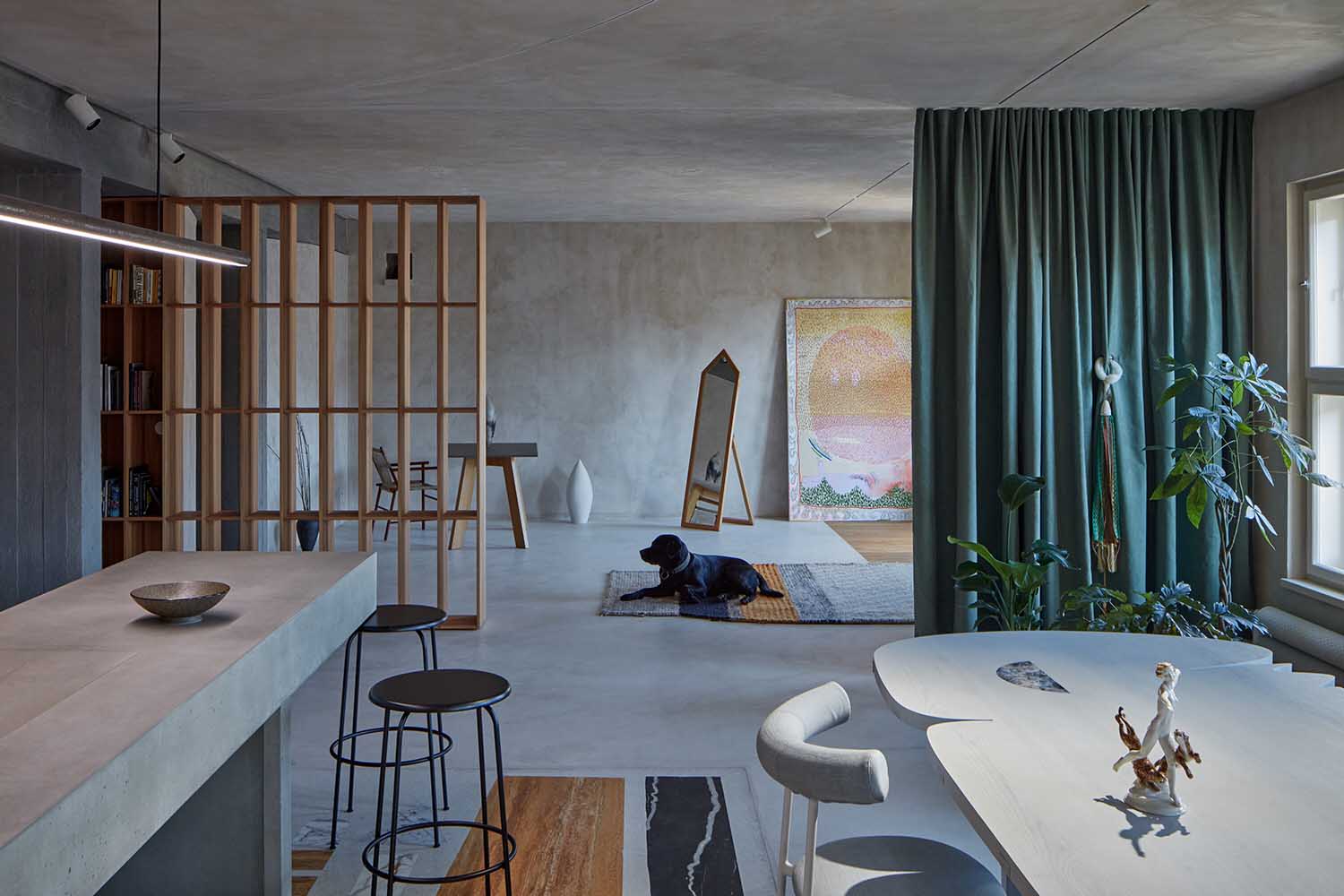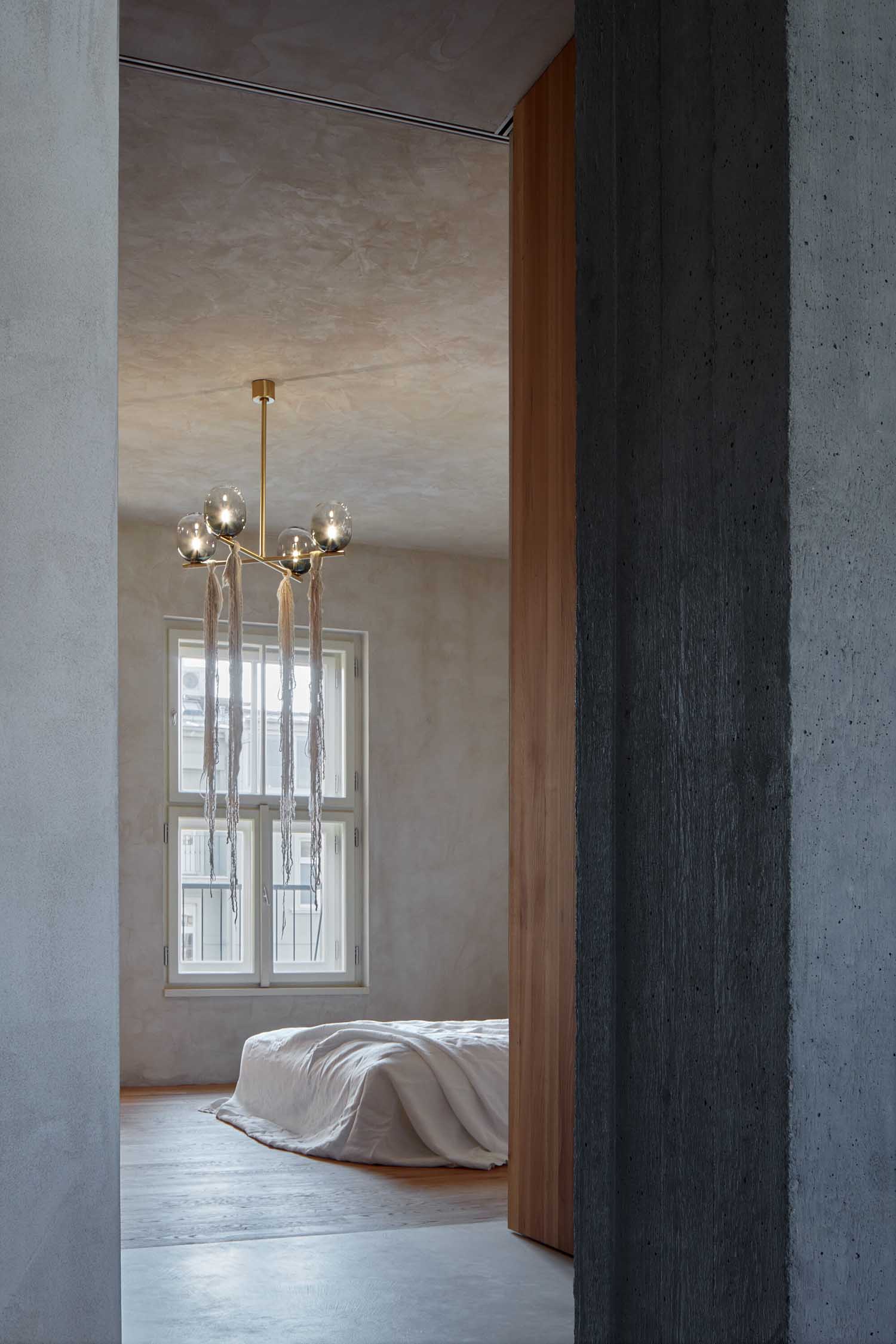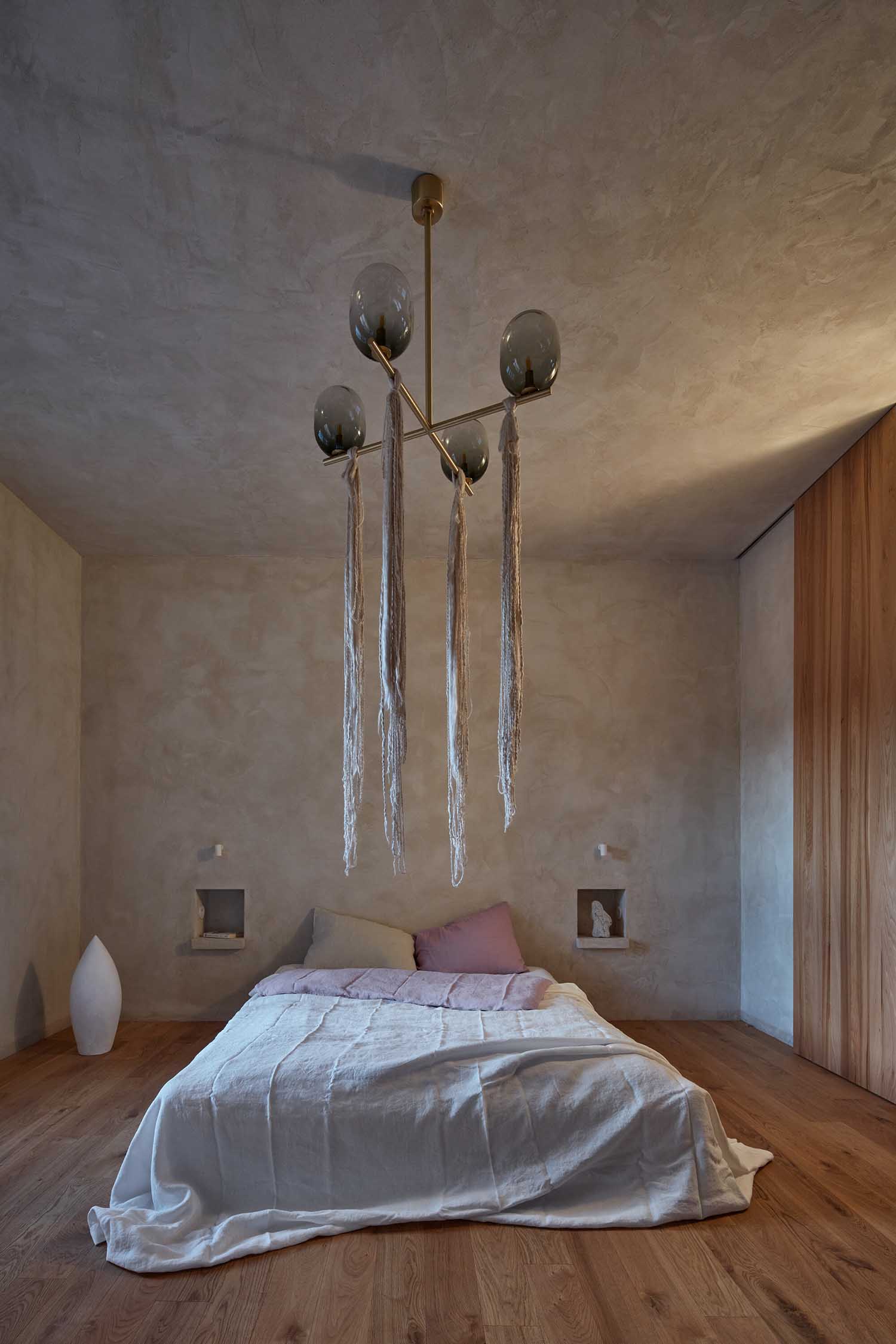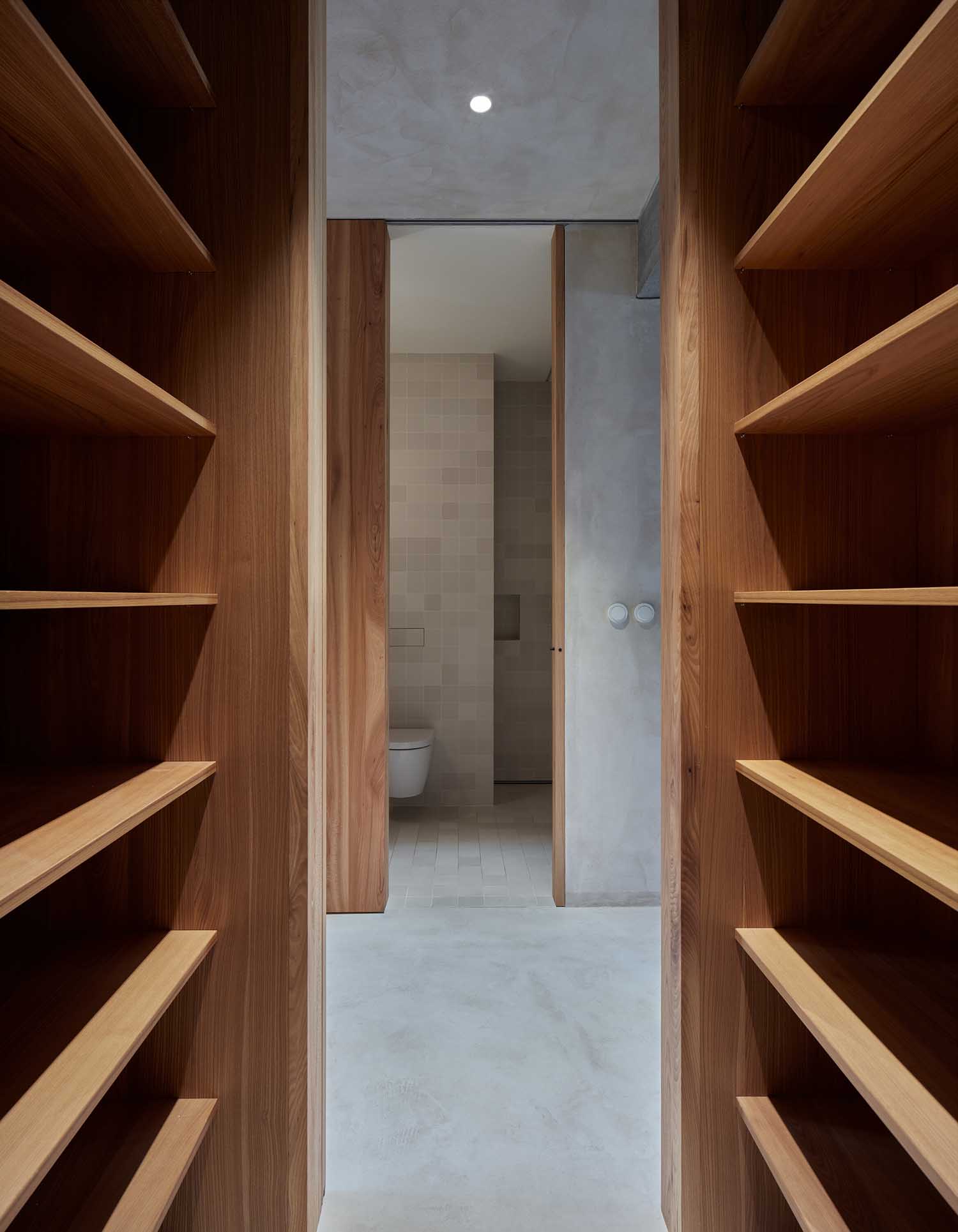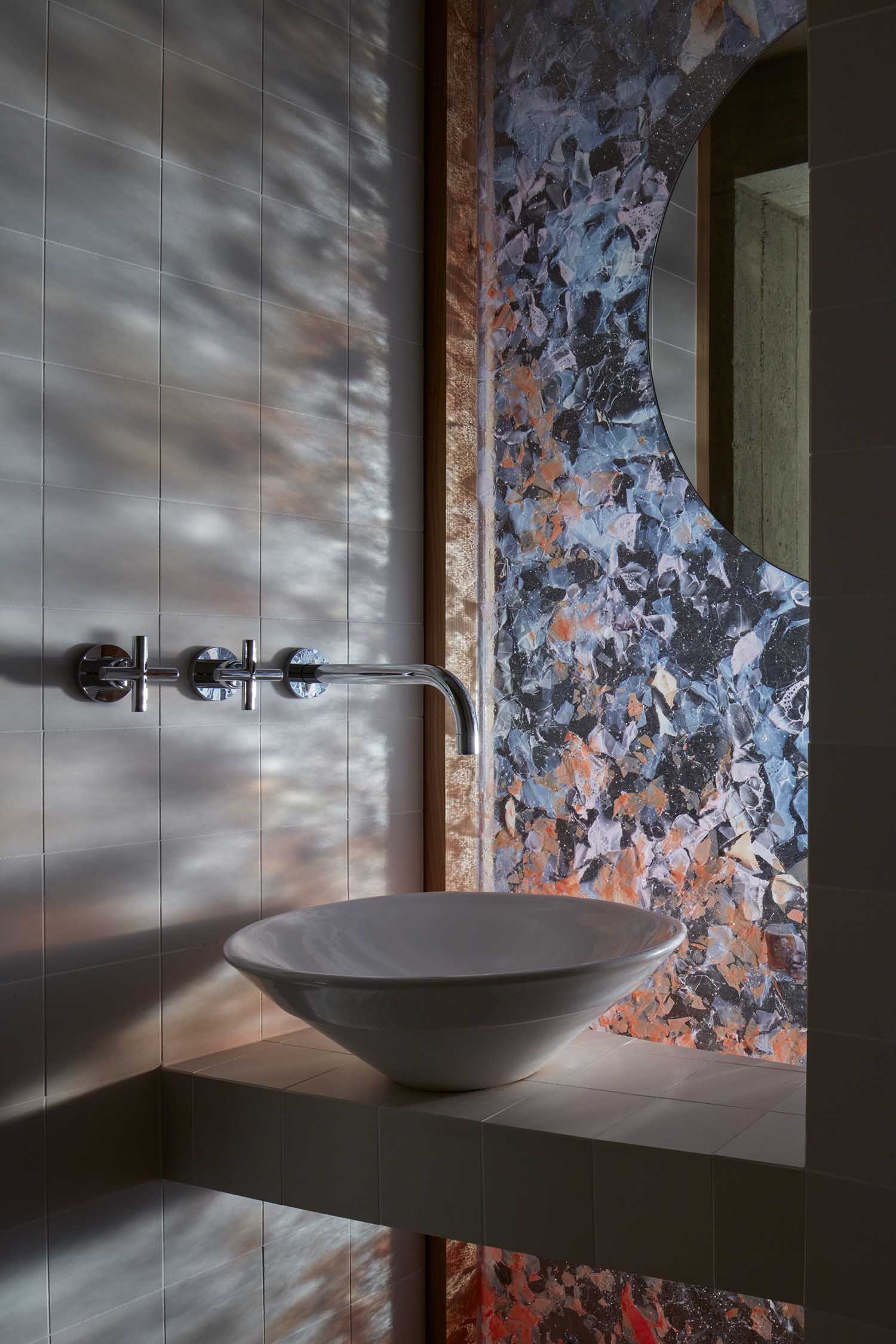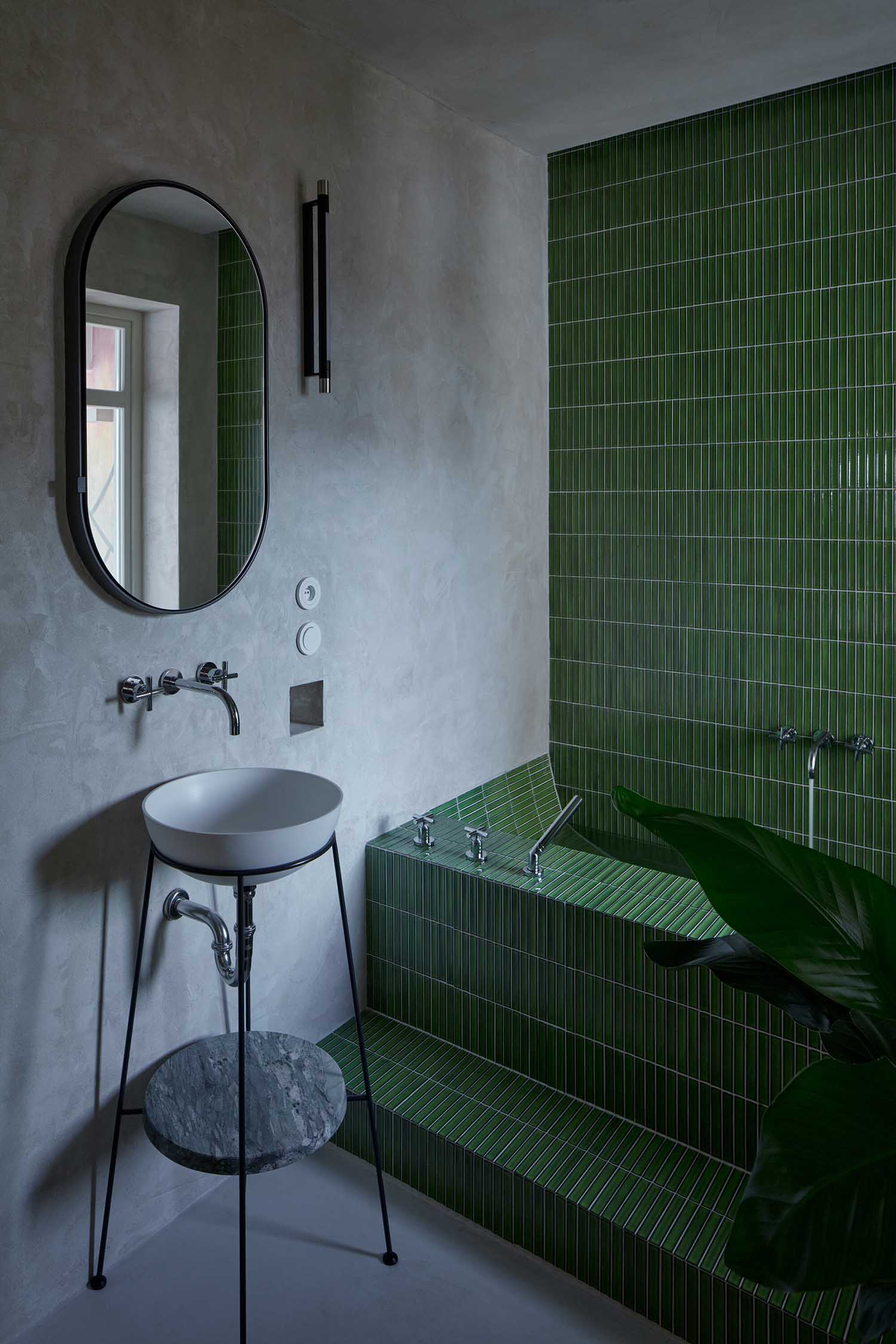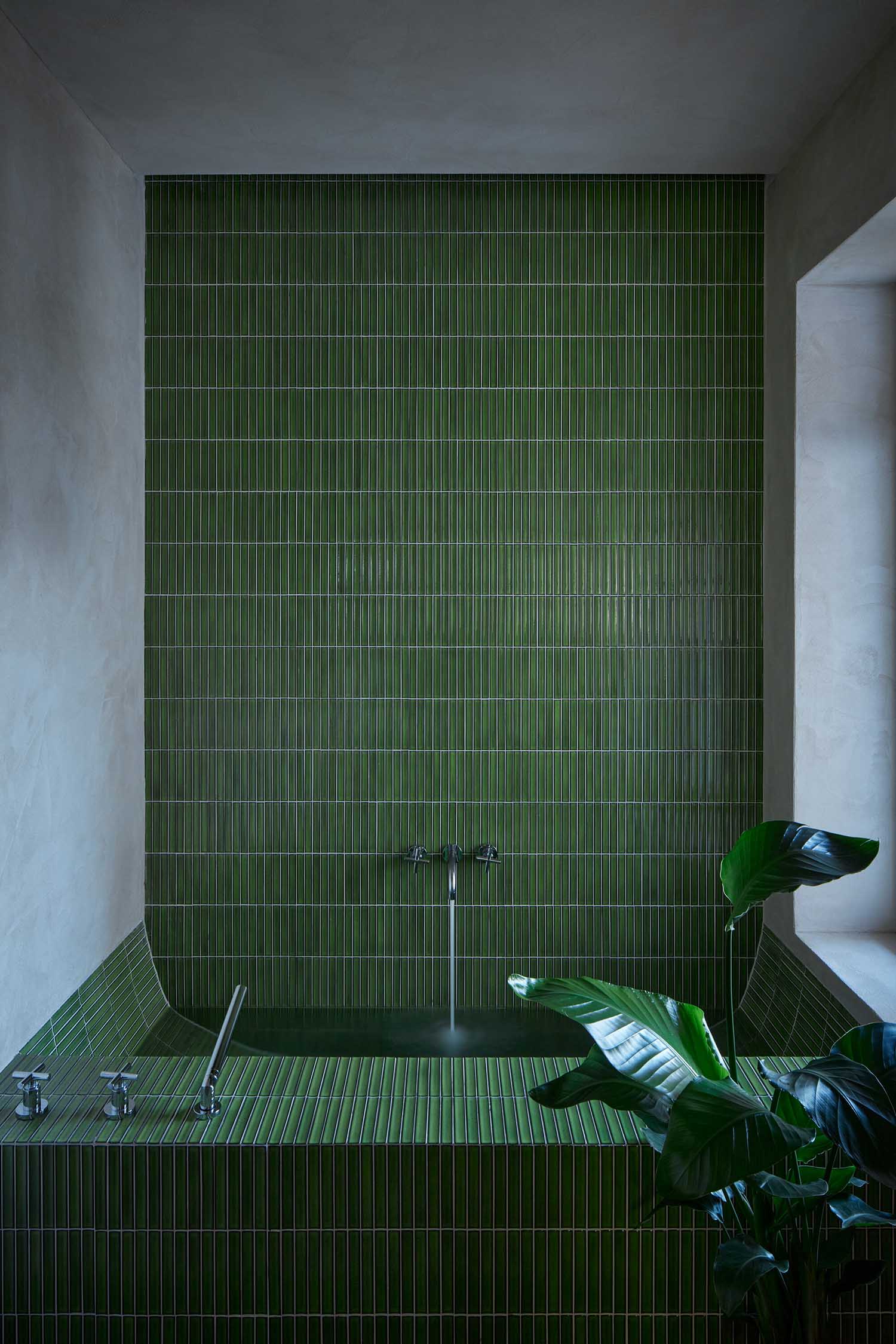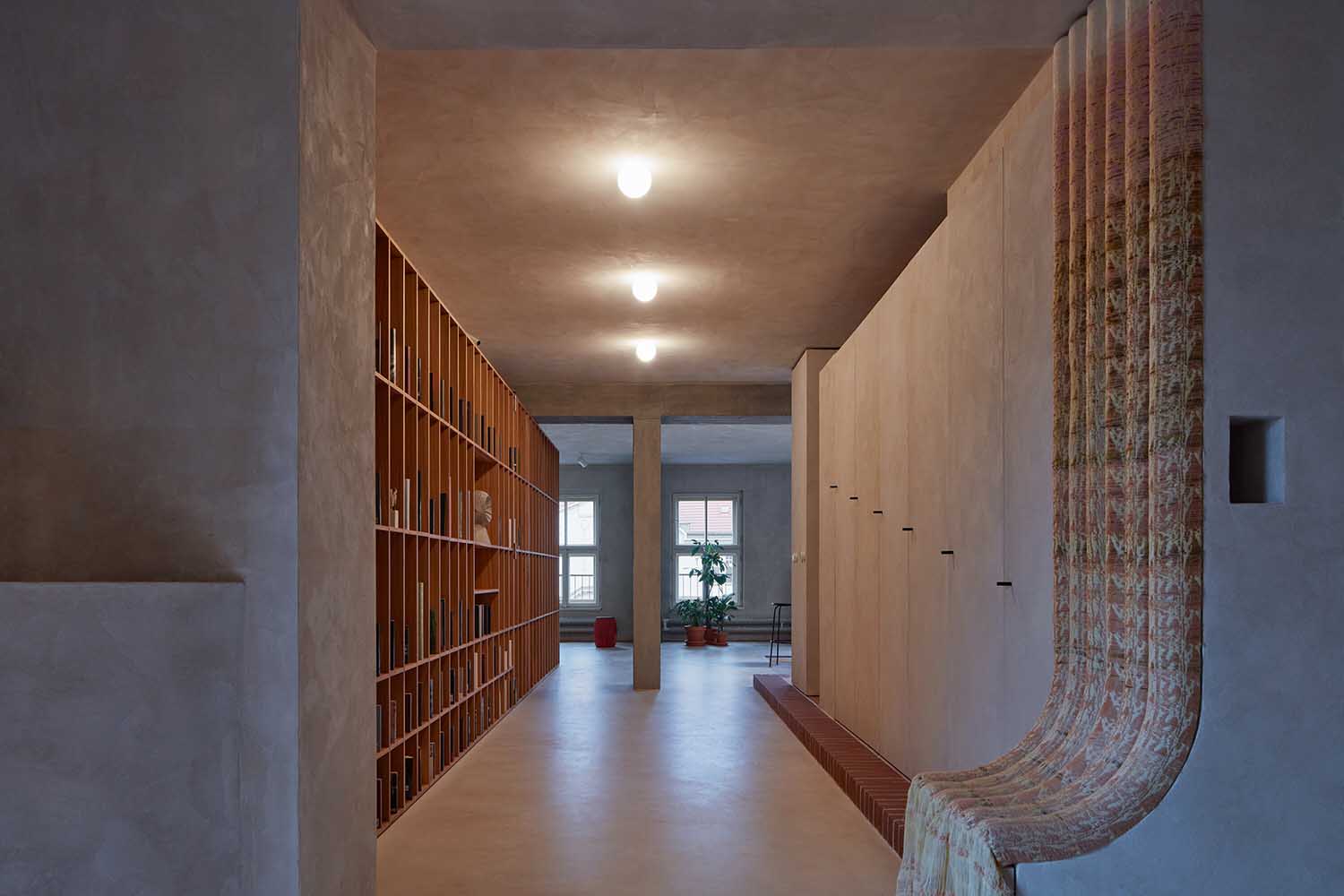 In the heart of the main communal space, a terrazzo composition with a concrete bar takes center stage, surrounded by freely movable elements. The use of materials such as stucco, elm wood, floor screed, and concrete ensures that embedded artifacts stand out and contribute to the apartment's unique character.
In their reflections on Ovenecká 33, Objektor architekti express their gratitude for the collaboration with a client like Tereza Porybná. They note that great projects are born from clients who possess broadmindedness and a willingness to break established rules, and this project is a testament to that spirit.
Ovenecká 33 is not just a residence; it is a living, breathing work of art, an ever-changing symphony of creativity, and a testament to the limitless possibilities of design. In every corner, it echoes the philosophy of its creator, Tereza Porybná, as it challenges boundaries and invites exploration. It is an embodiment of the belief that a space can be more than just a place to live; it can be an immersive, ever-evolving experience where art and life converge in harmony.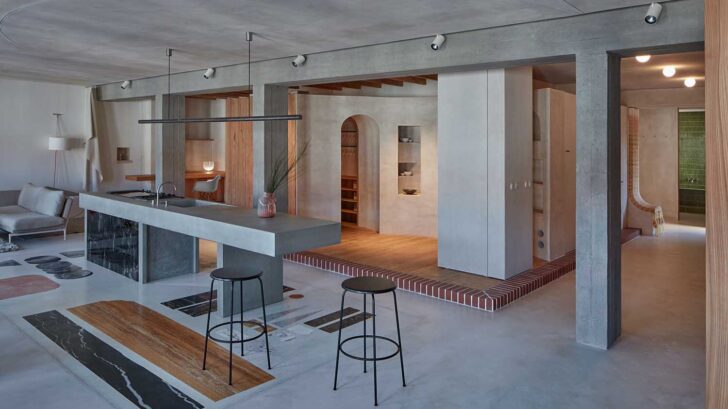 Project information
Author Architecture: Objektor architekti – www.objektor.cz
Creative concept: Tereza Porybná
Studio address: U Santošky 9, 150 00 Prague, Czech Republic
Project location: Ovenecká 33, 170 00 Prague 7
Project country: Czech Republic
Project year: 2021
Completion year: 2023
Gross Floor Area: 209 m²
Usable Floor Area: 191 m²
Client: Tereza Porybná
Photographer: BoysPlayNice – www.boysplaynice.com
Collaborator
Designers of built-in objects: ㅤ
Terrazzo: Aleksandra Vajd
Throne: Daniela Danielis
Curtain: Evy Jokhova, www.evyjokhova.co.uk
Lighting fixtures: Dechem, www.dechemstudio.com
Dining table: Jiří Krejčiřík, www.jirikrejcirik.com
Glass: Michal Ullrich
ㅤ
Main contractor: KKS Building, www.kksbuilding.cz
Built-in furniture: Simply Cotto
Terrazzo realization: Olexton, www.olexton.cz