Studio David Thulstrup designed this inspiring photographer's residence situated in Copenhagen, Denmark. Take a look at the complete story after the jump.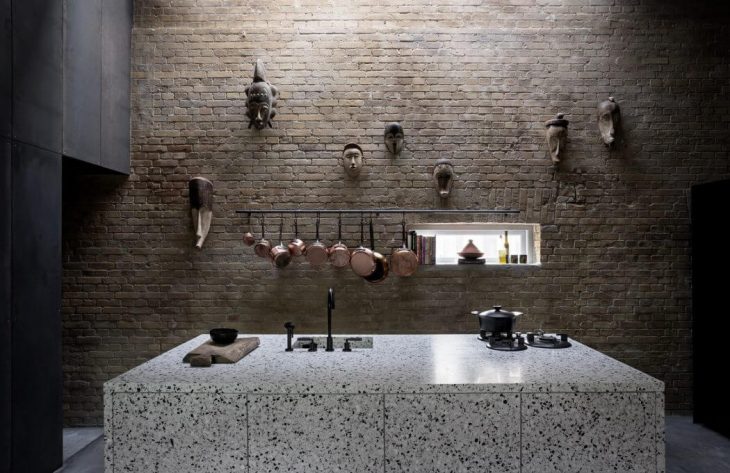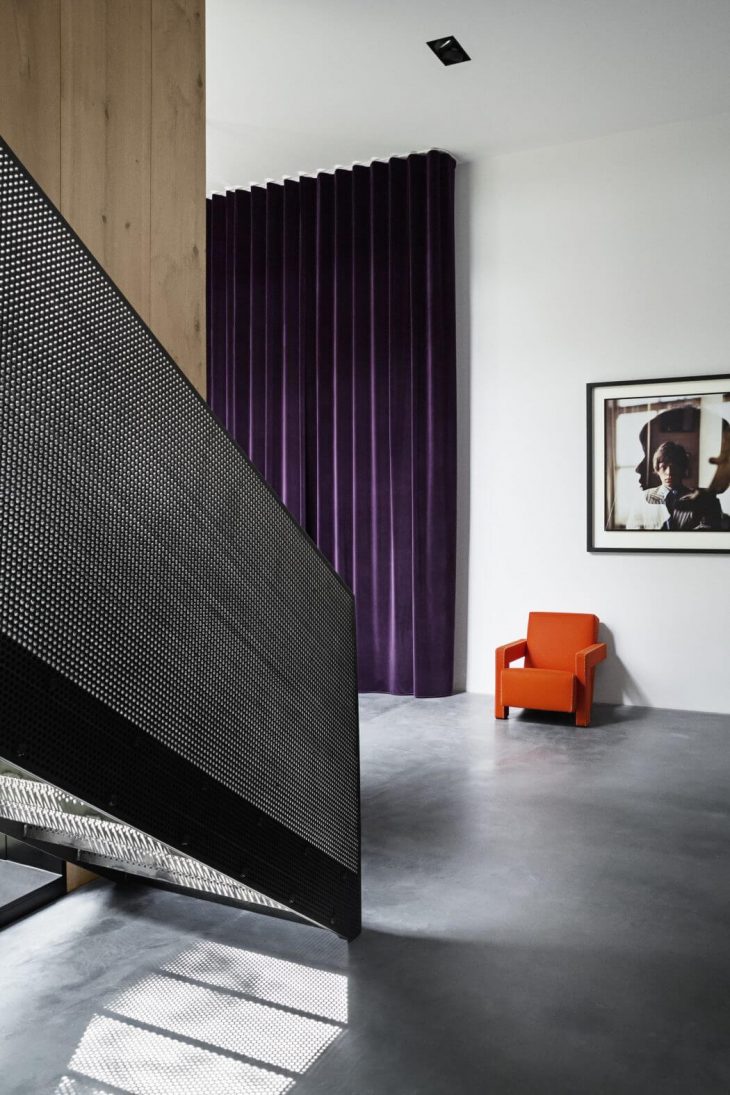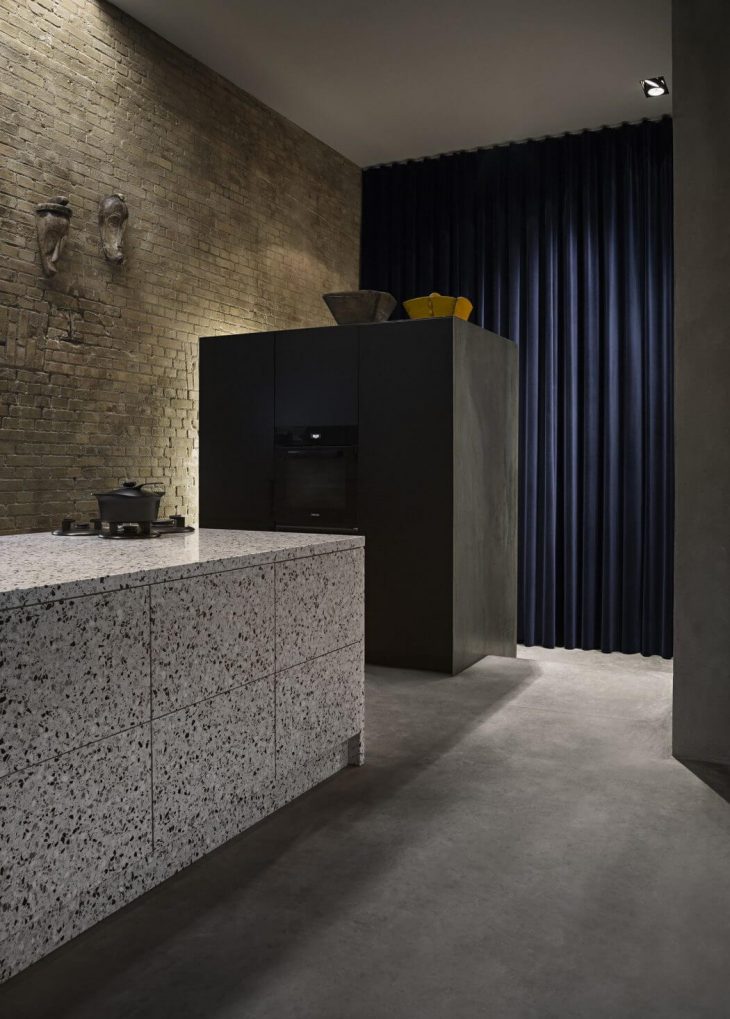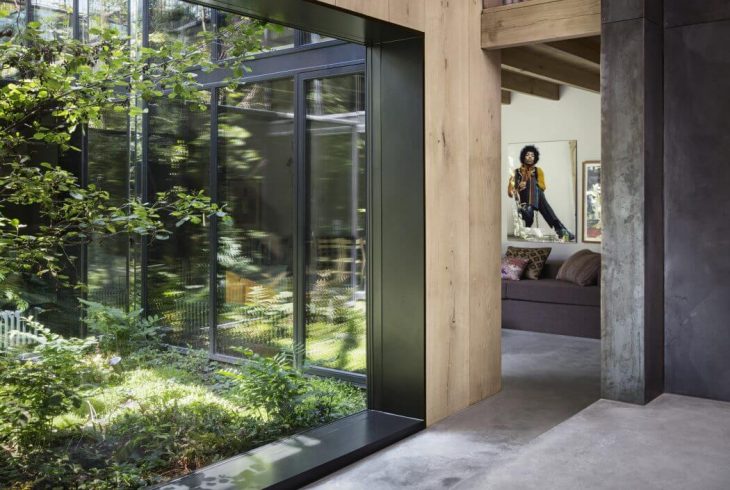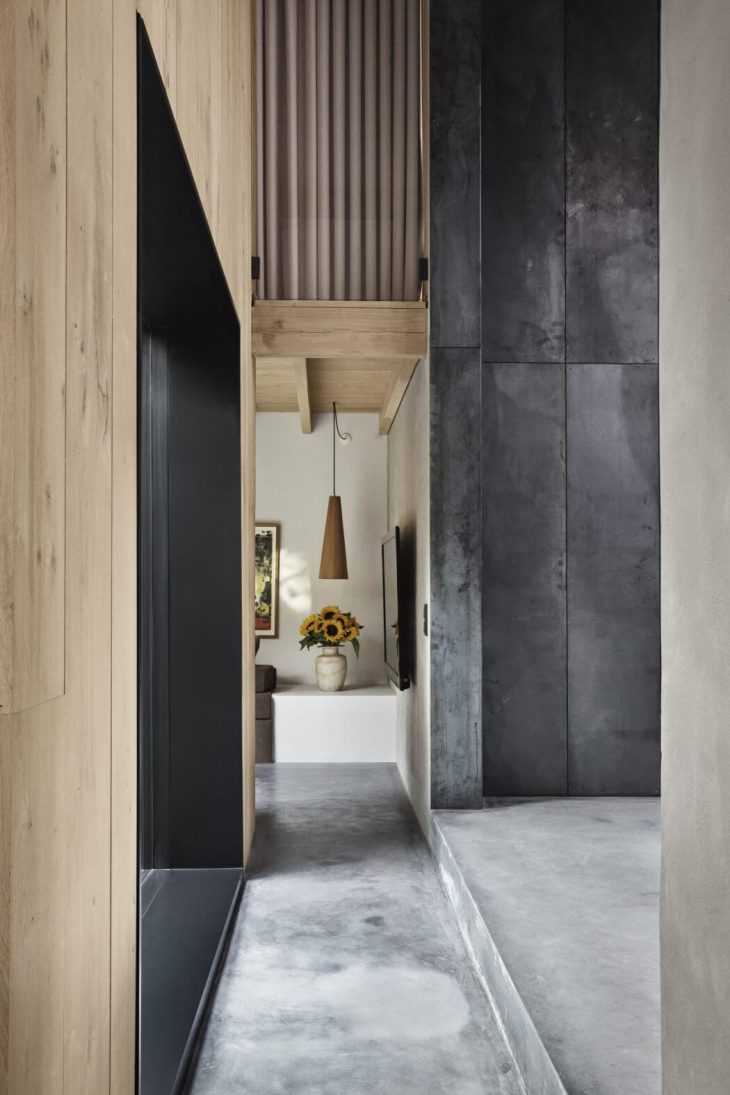 The renowned photographer Peter Krasilnikoff commissioned us for his private residence in Copenhagen. Our inspiration evolved from worn-out warehouses and factories with their blackened steel and old bricks; a concept which was sparked by the desire to retain the three raw-brick walls of the old garage on site. Additionally, we saw inspiration in urban rooftop gardens and innovative green zones of buzzing cosmopolitan cities – to answer the client's request of an integrated green space.
The design is focused around a central mirror-clad atrium, which floods all three floors of the residence with natural light. The atrium is lush with specially selected grasses, plants and a feature tree which is visible from all floors – creating a central and bright oasis.