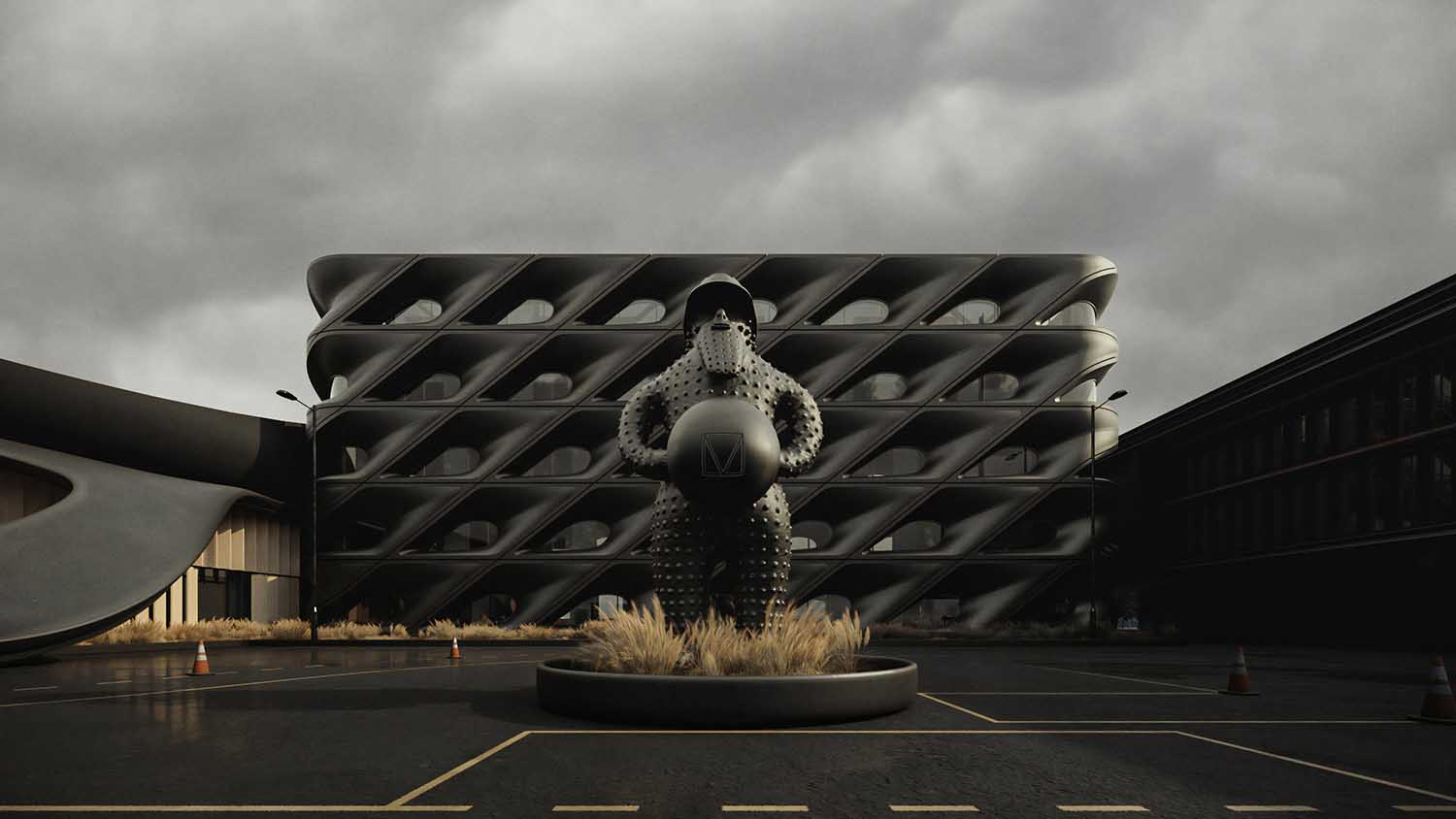 MAKHNO Studio unveiled FUTURA – the headquarters for one of Ukraine's leading industrial enterprises in metallurgy. FUTURA is an exceptional office building that sets new standards for Ukrainian architecture with its bold and innovative design. The challenge faced by the specialists at MAKHNO Studio was to create an architectural concept for the headquarters of a major Ukrainian industrial enterprise in metallurgy while conveying its character and status in its appearance. Additionally, they aimed to create an oasis of nature and relaxation within the urban sprawl, despite limited space.
The design philosophy of FUTURA revolves around thinking in terms of ecosystems rather than individual elements, with a focus on nature-centeredness and architecture as a continuation of the landscape. To reflect the essence of the client's business in the steel industry, the predominant color chosen for the project's aesthetics was black.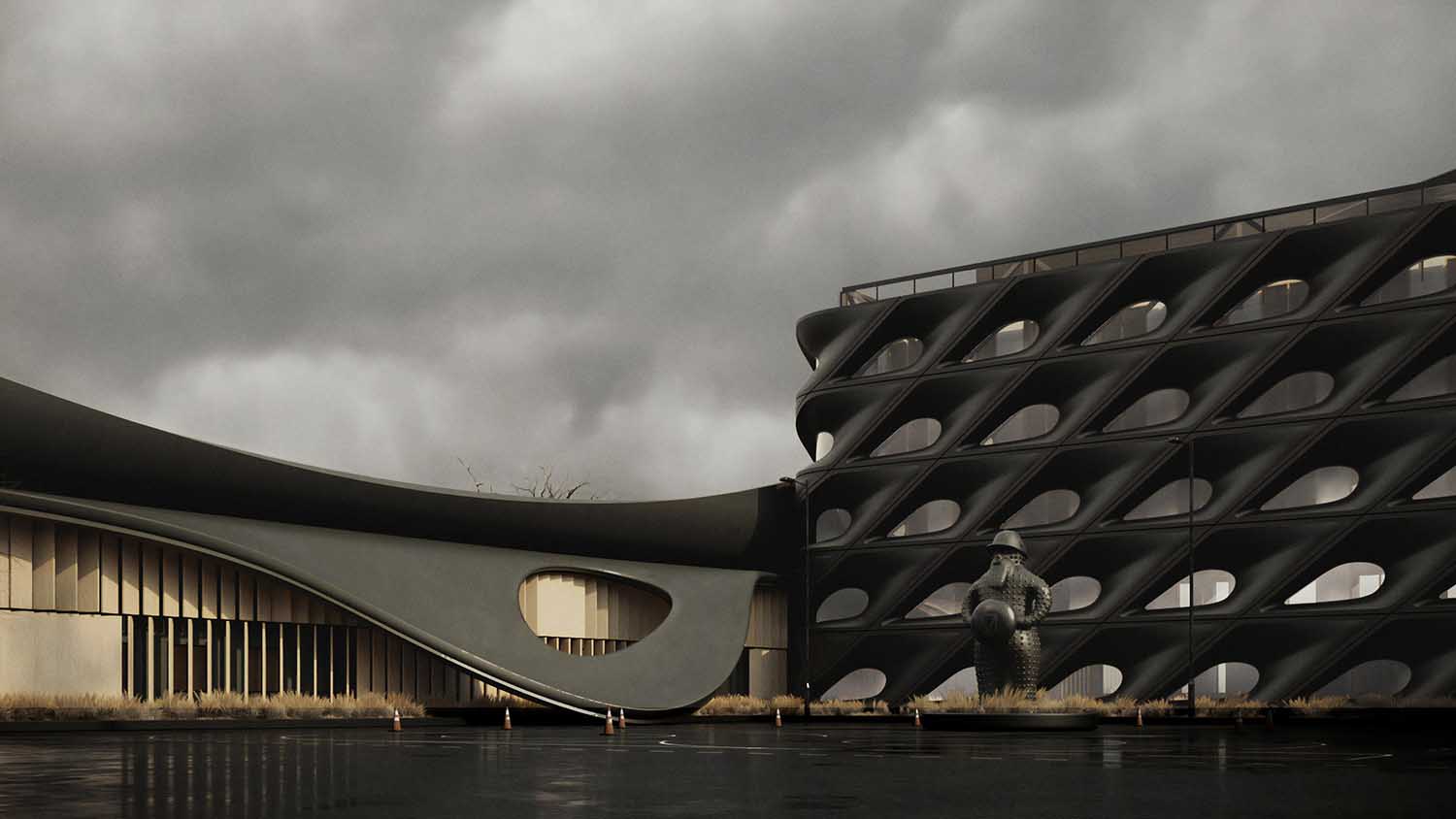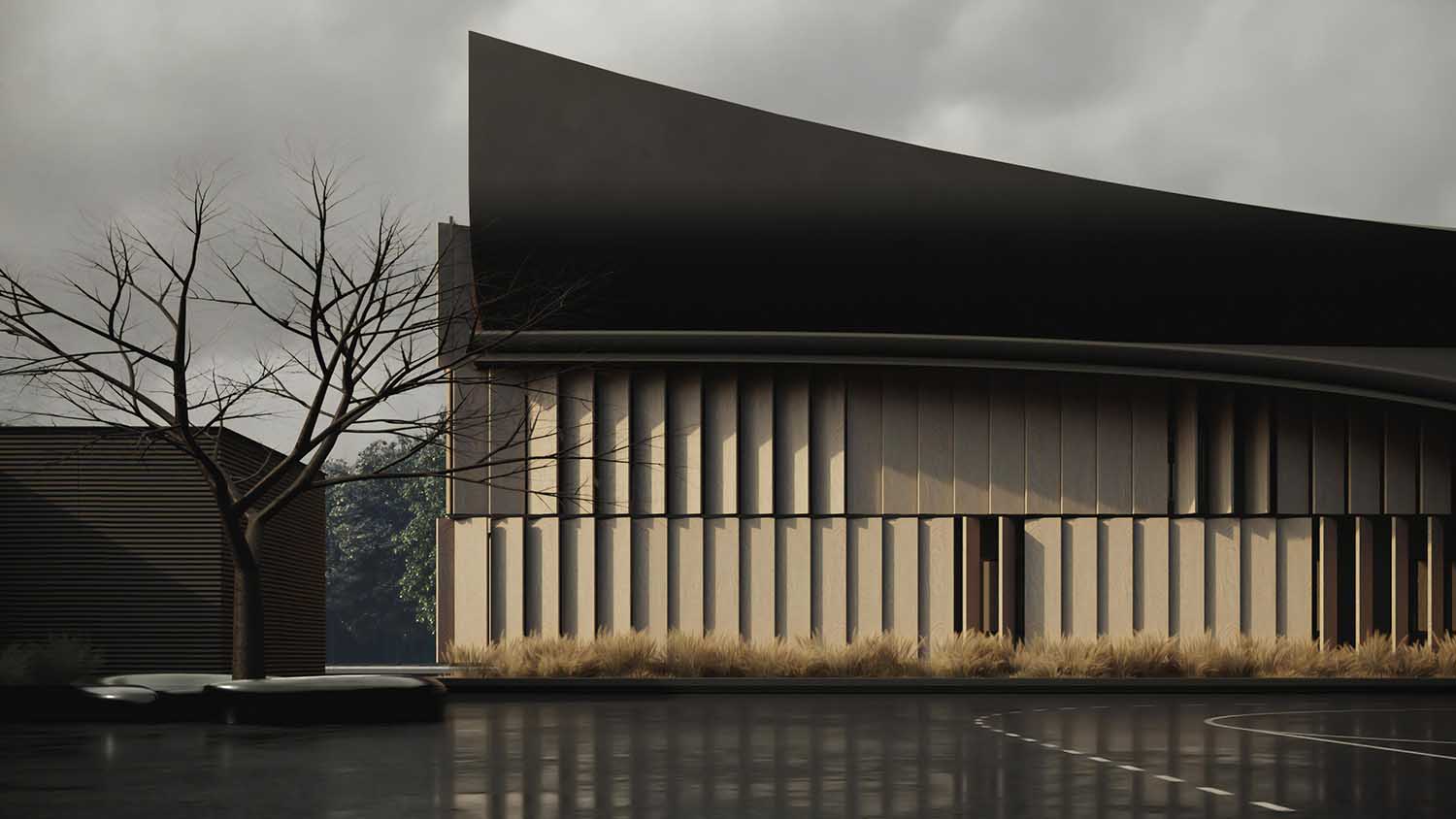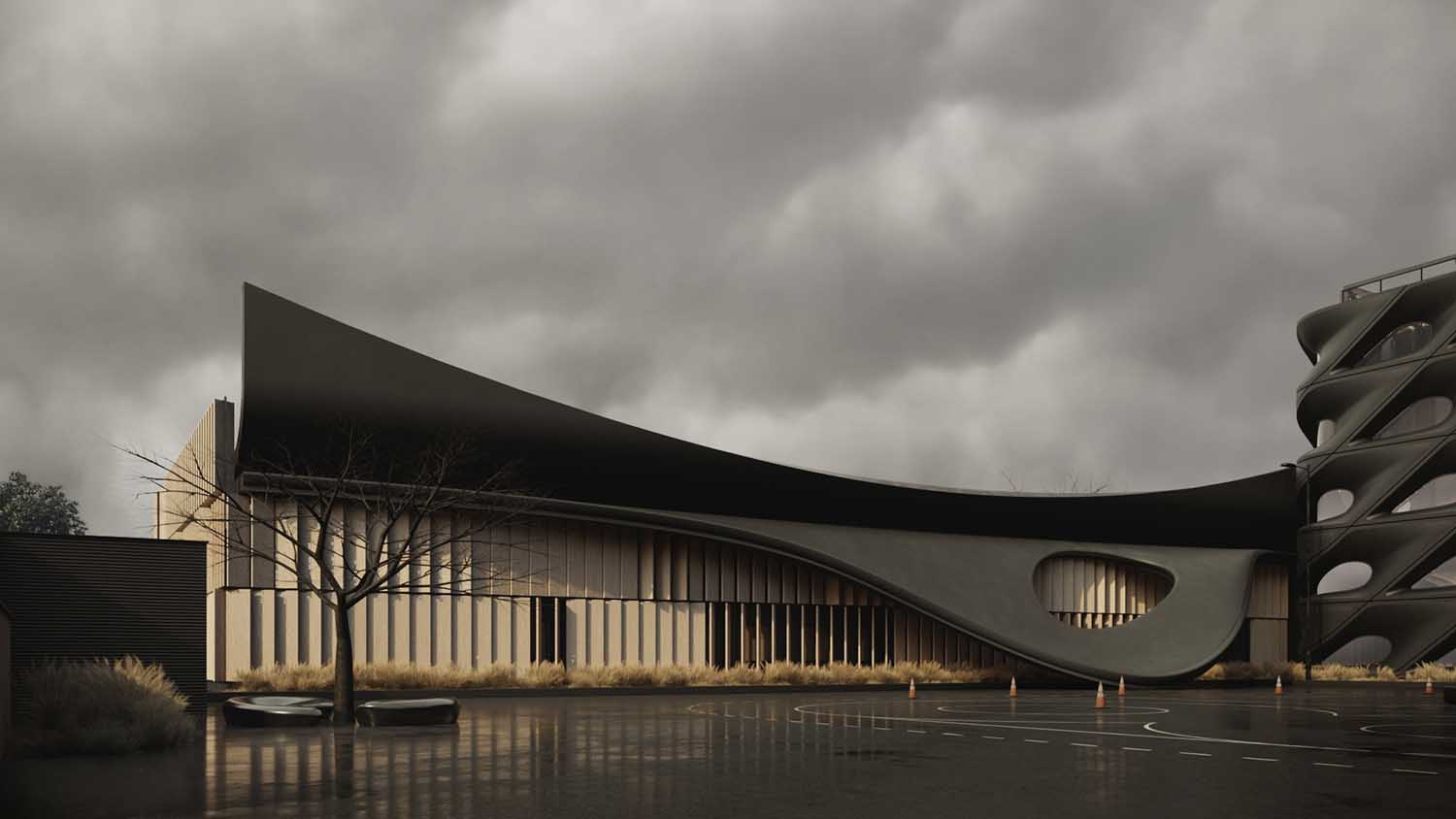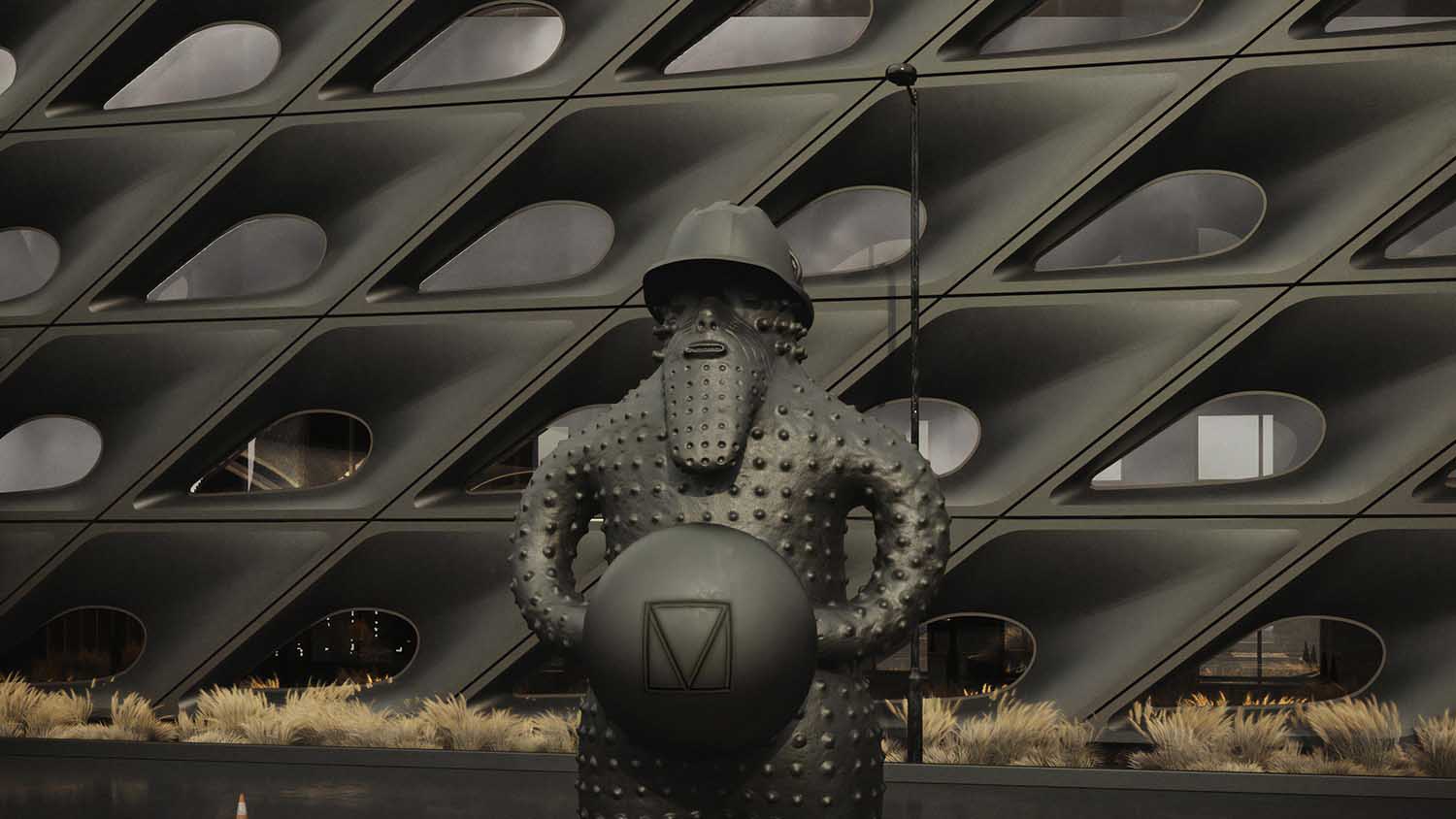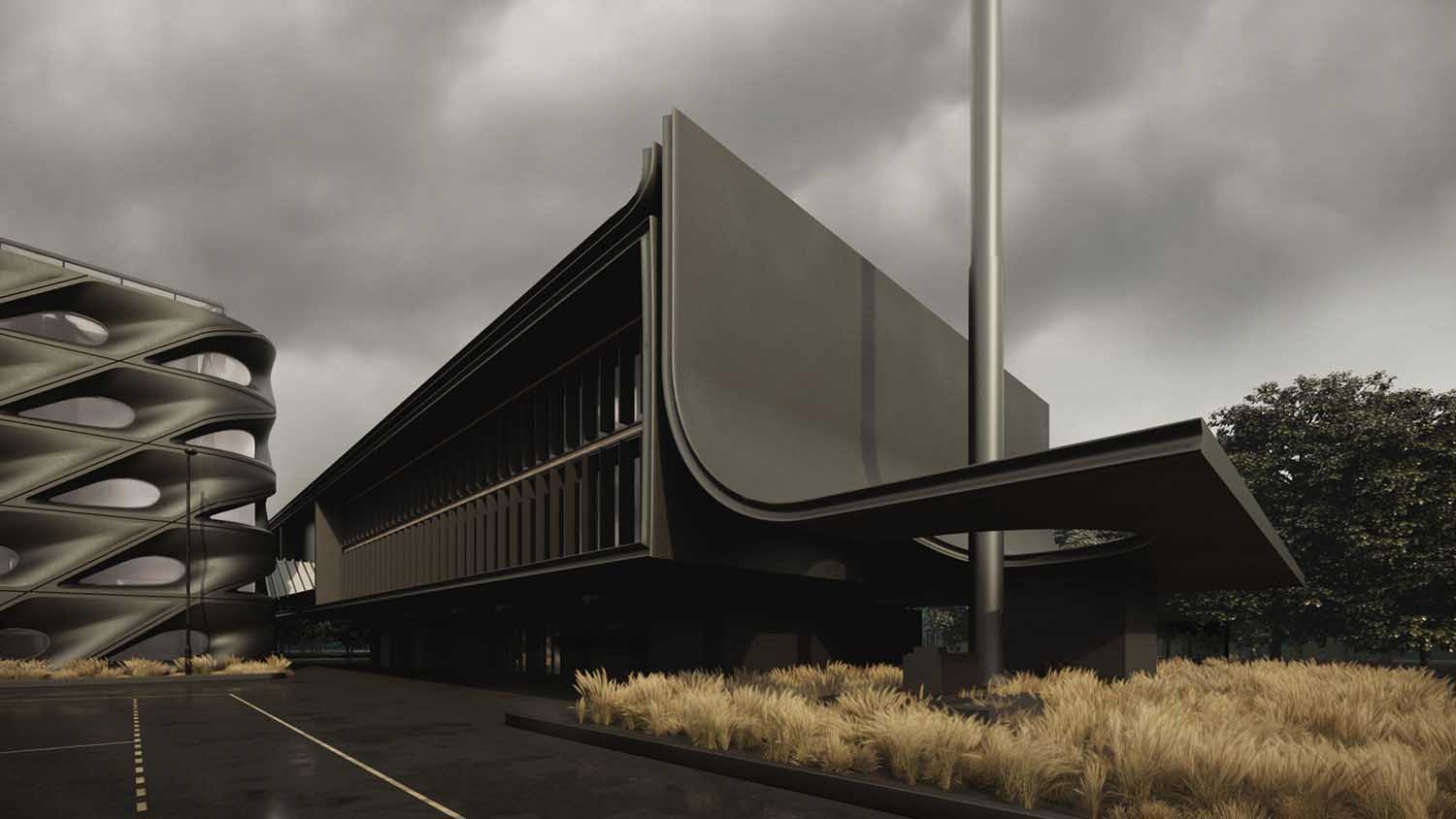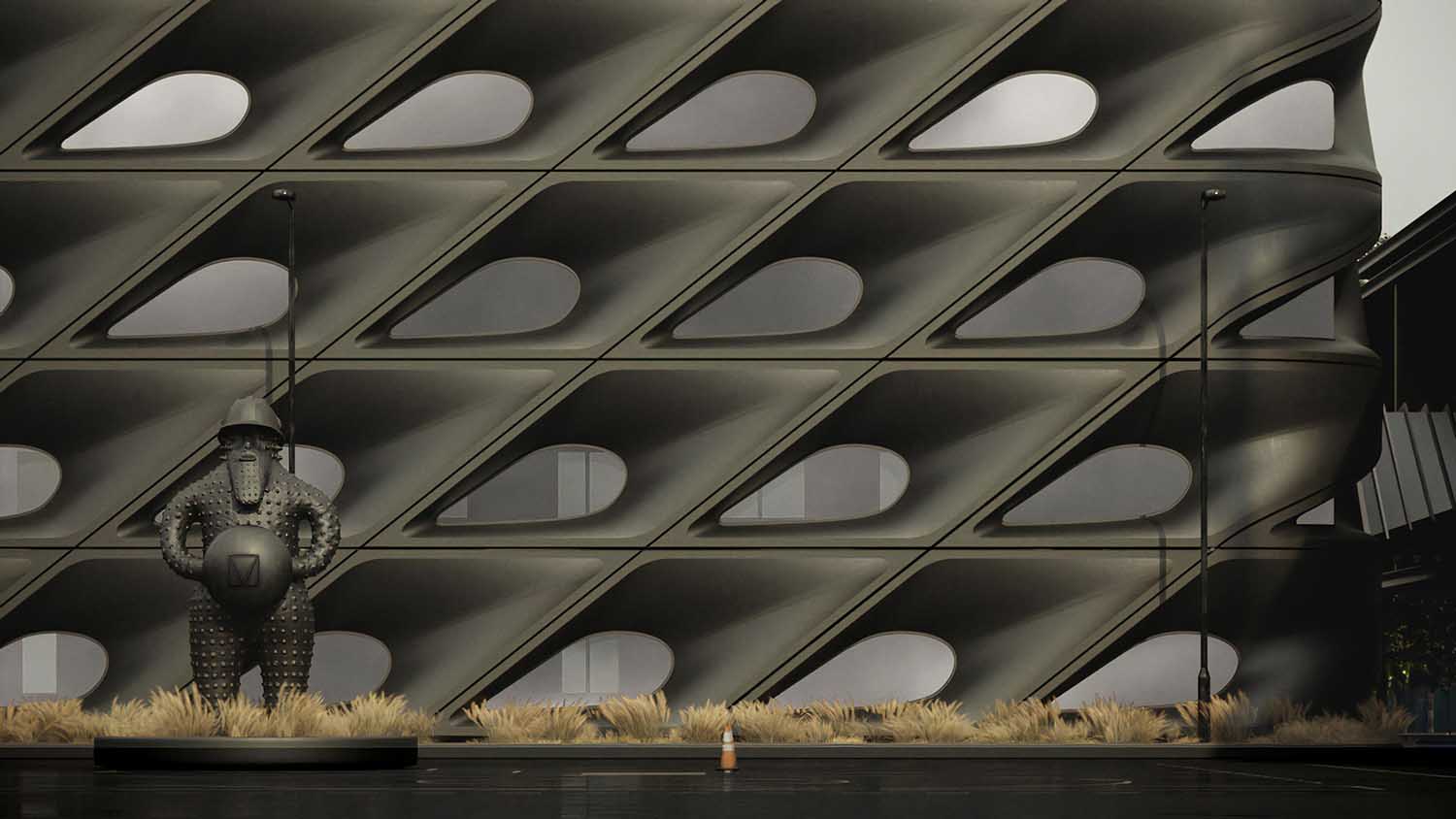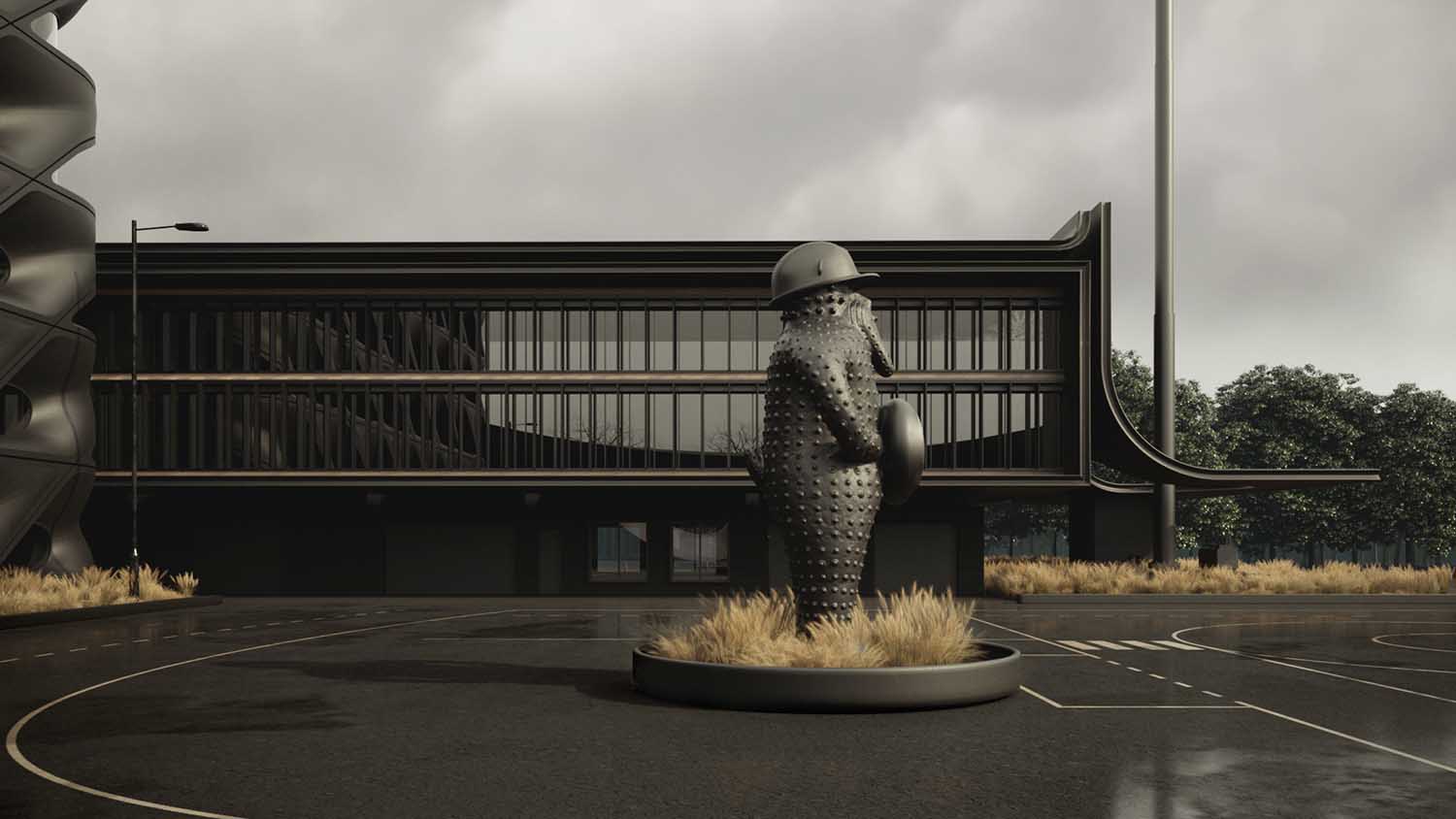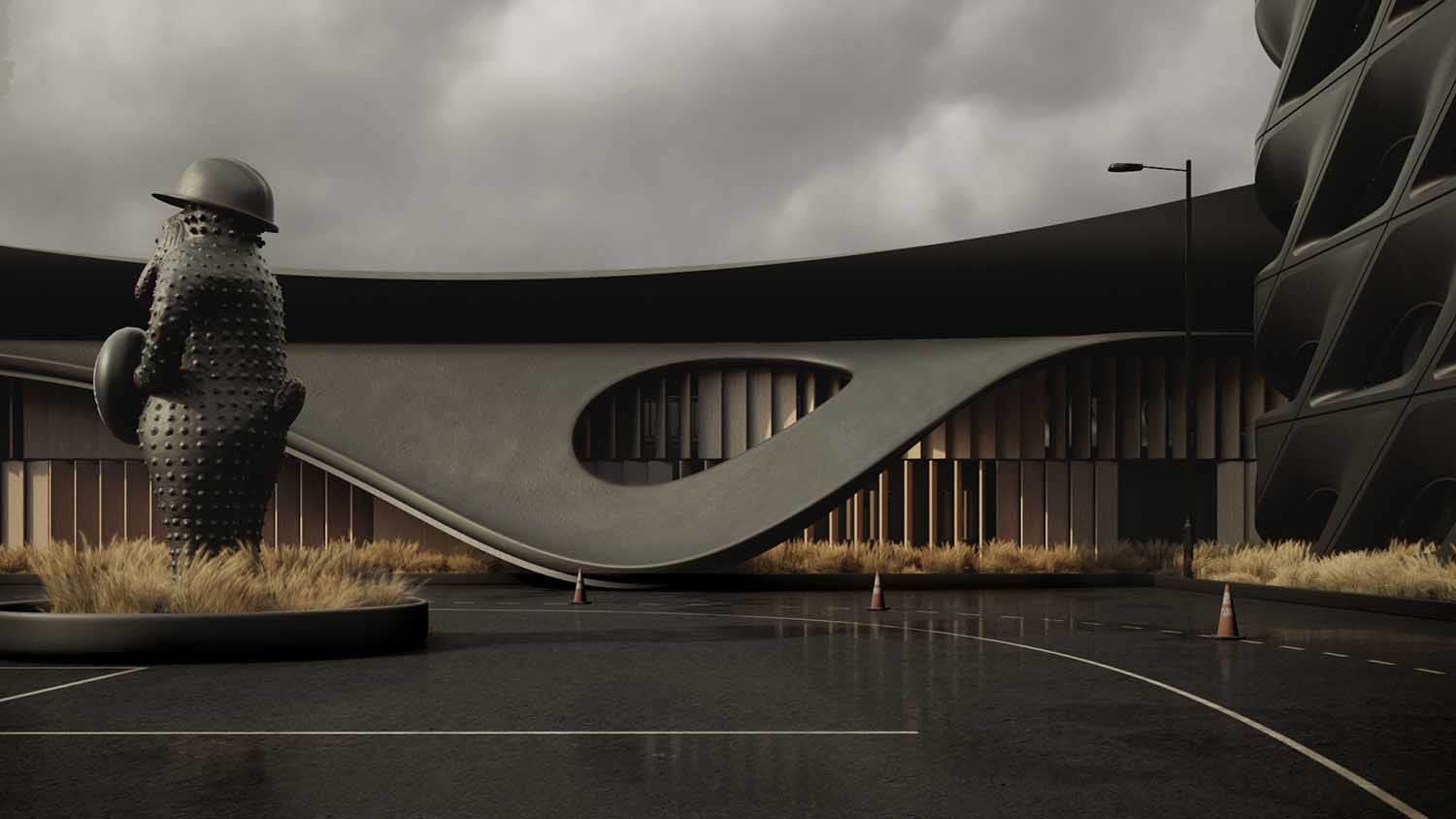 To optimize costs and processes, the building envelope was rebuilt using visually striking yet unpretentious components. This included sheet metal ventilated facade modules on the central building and structures made of I-beam, wood panels, metal, and glass on the side buildings.
Central to the project's design is a giant sculpture named DIDO, an original creation by MAKHNO Product. Furthermore, on the rooftop of the central building, a well-thought-out urban garden was established, featuring various elements such as cocoon gazebos, a sculpture alley, a fountain with a DUMA sculpture, and more, providing a beautiful and meditative space.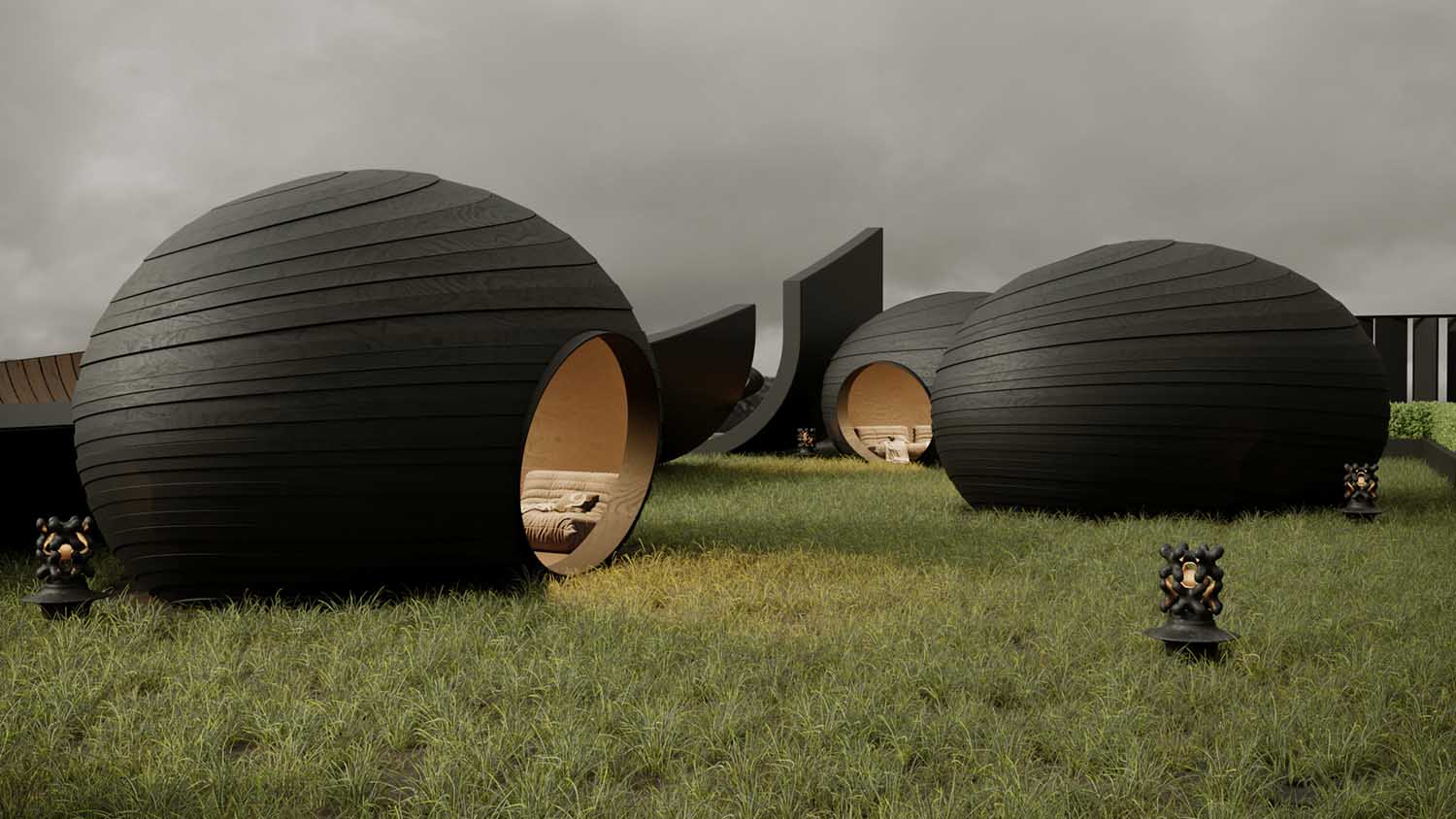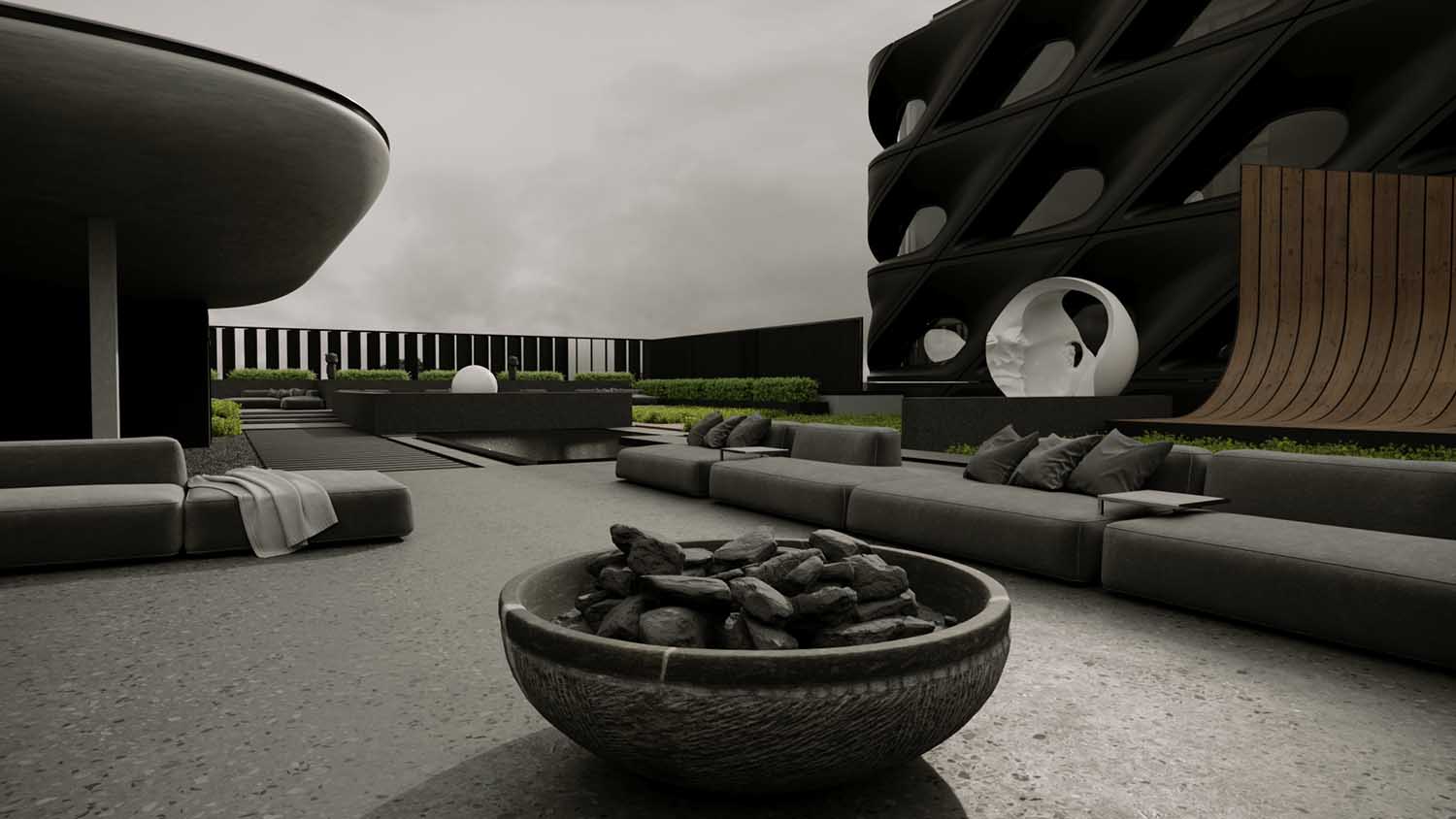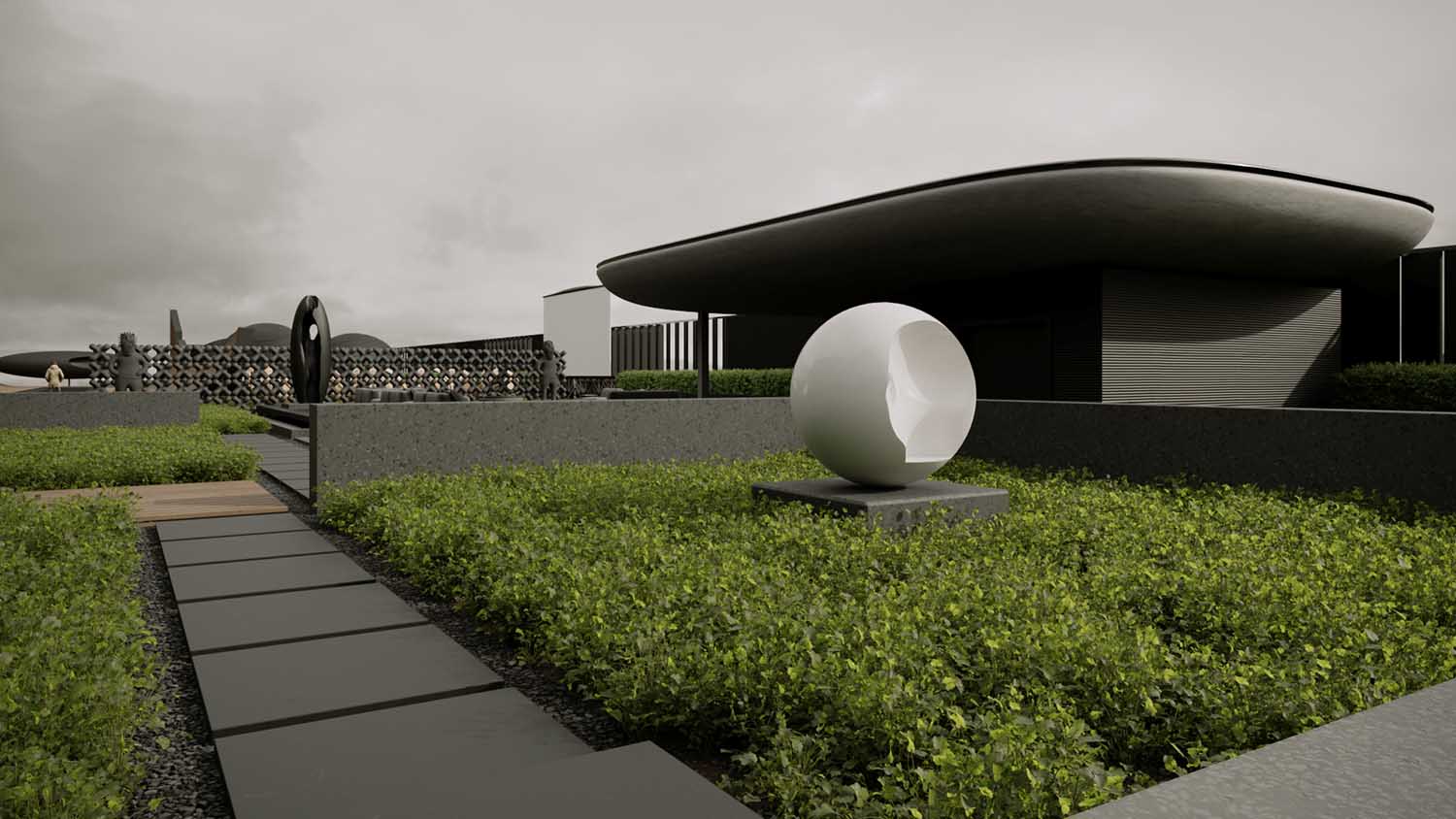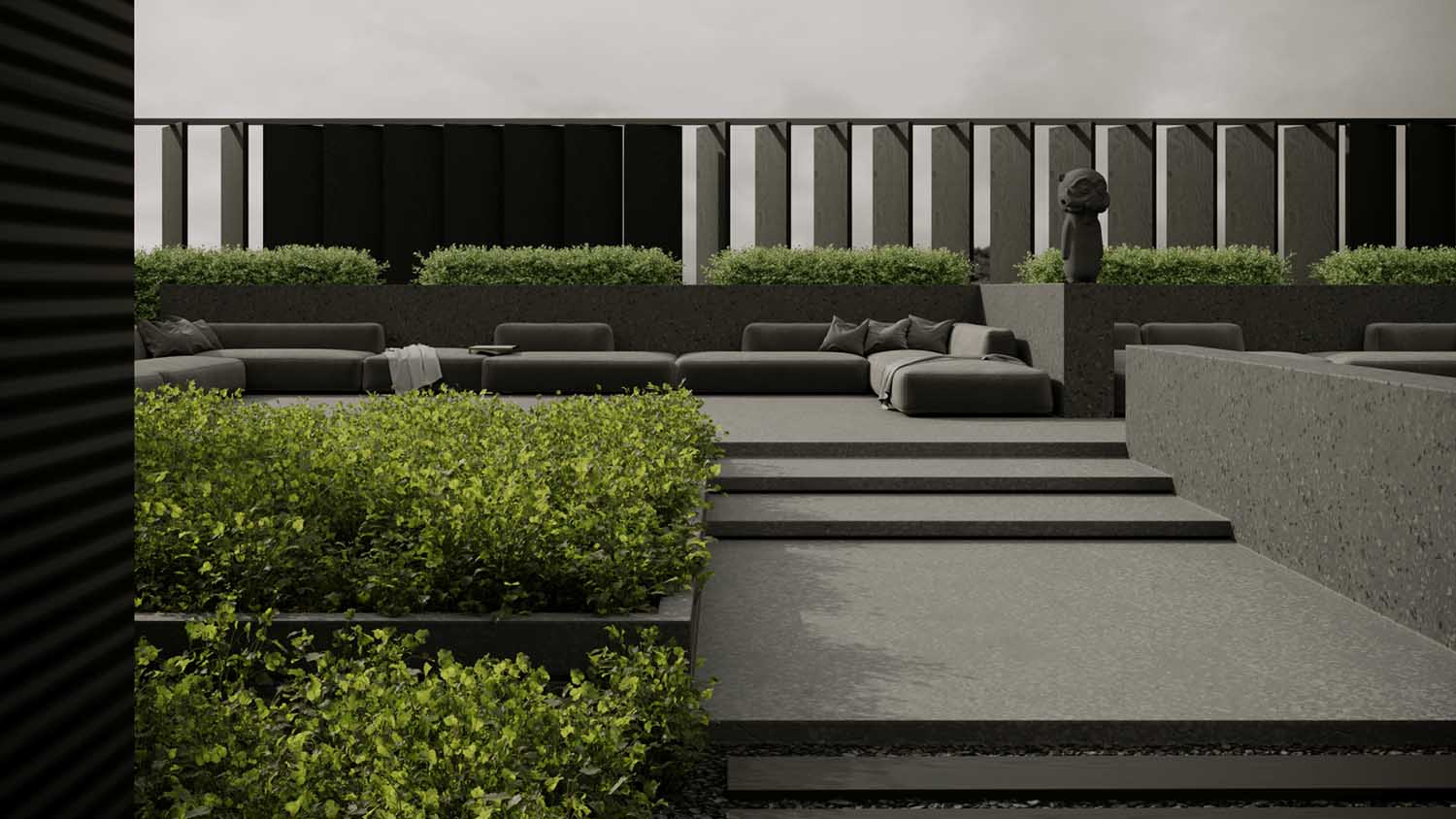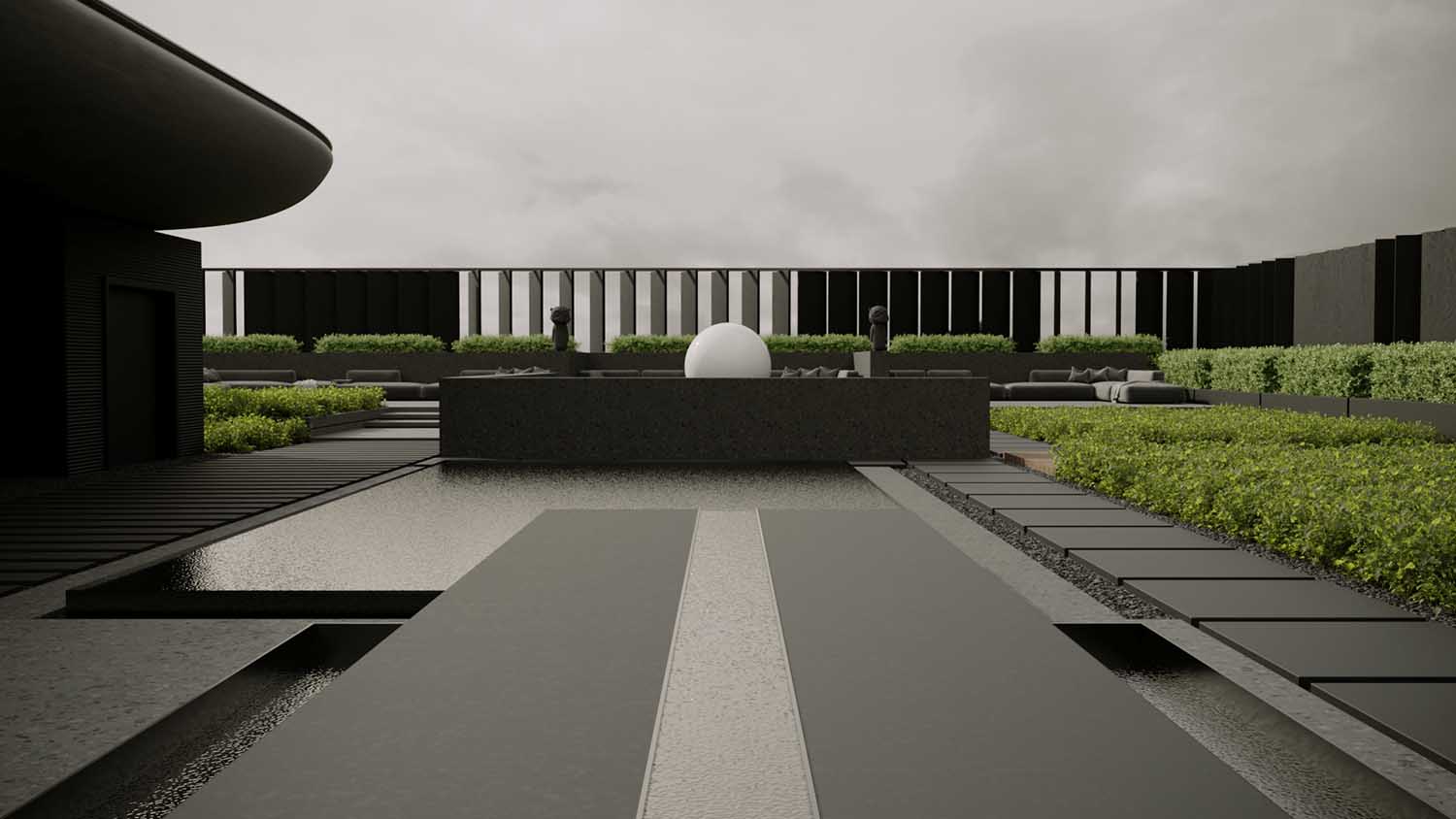 The holistic vision of MAKHNO Studio specialists is evident in the impressive yet balanced architectural ensemble of FUTURA. The project aims to create something non-standard, provocative, and open, providing an environment for studying, working, and relaxation. It serves as a new focal point for the city, setting an example for future complexes in the area.
The architectural design of FUTURA embodies the four principles of MAKHNO Studio: art, naturalness, traditions, and innovations. The entire complex is adorned with unique art objects, presenting itself as a contemporary work of art. The roof garden demonstrates a commitment to naturalness and integrating green spaces into the urban landscape. Traditions are honored through handmade sculptures, lamps, ceramics, and other objects crafted by skilled artisans using authentic techniques. And lastly, the project embodies innovation through its ultra-modern and futuristic appearance and incorporating cutting-edge solutions.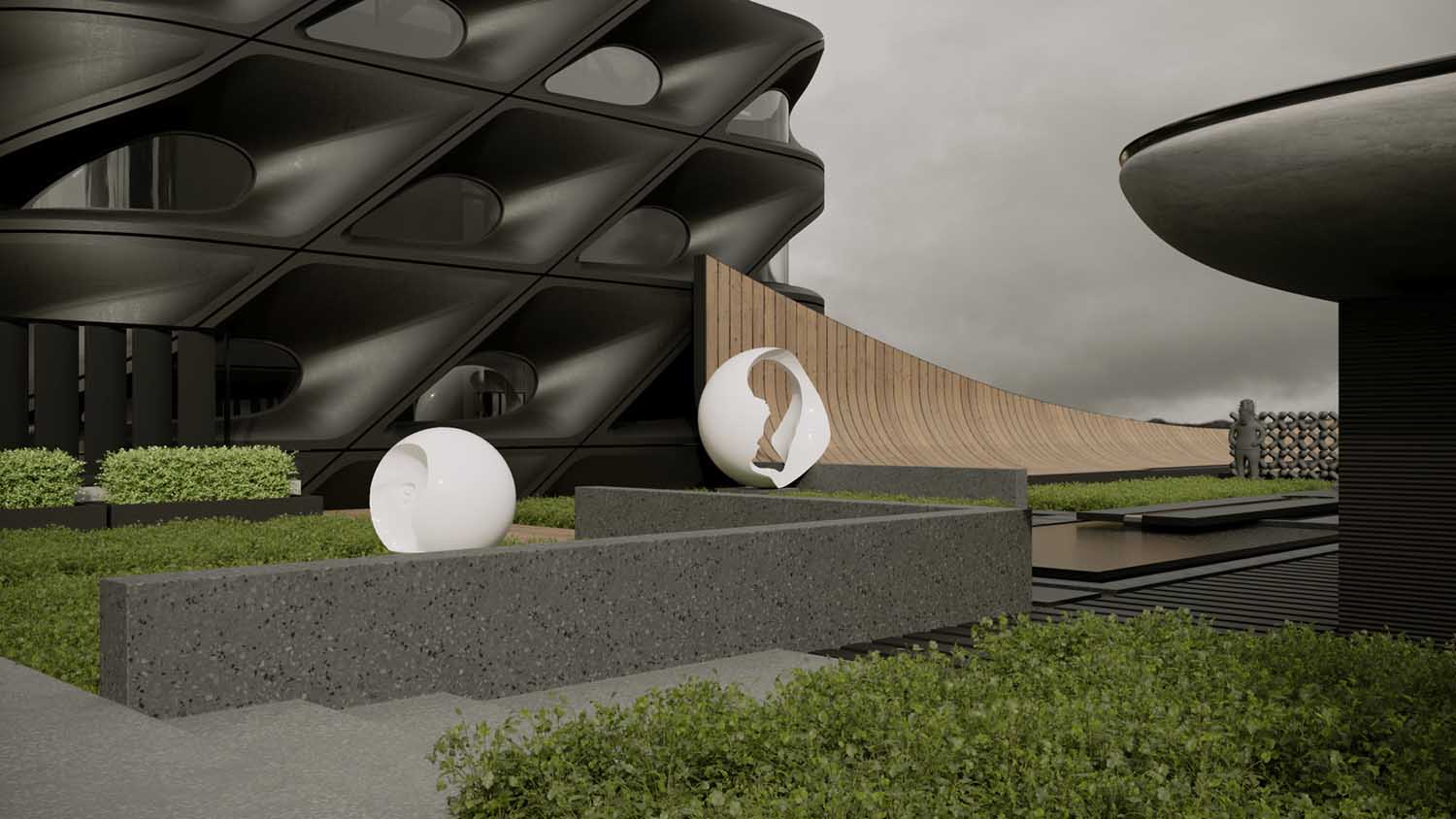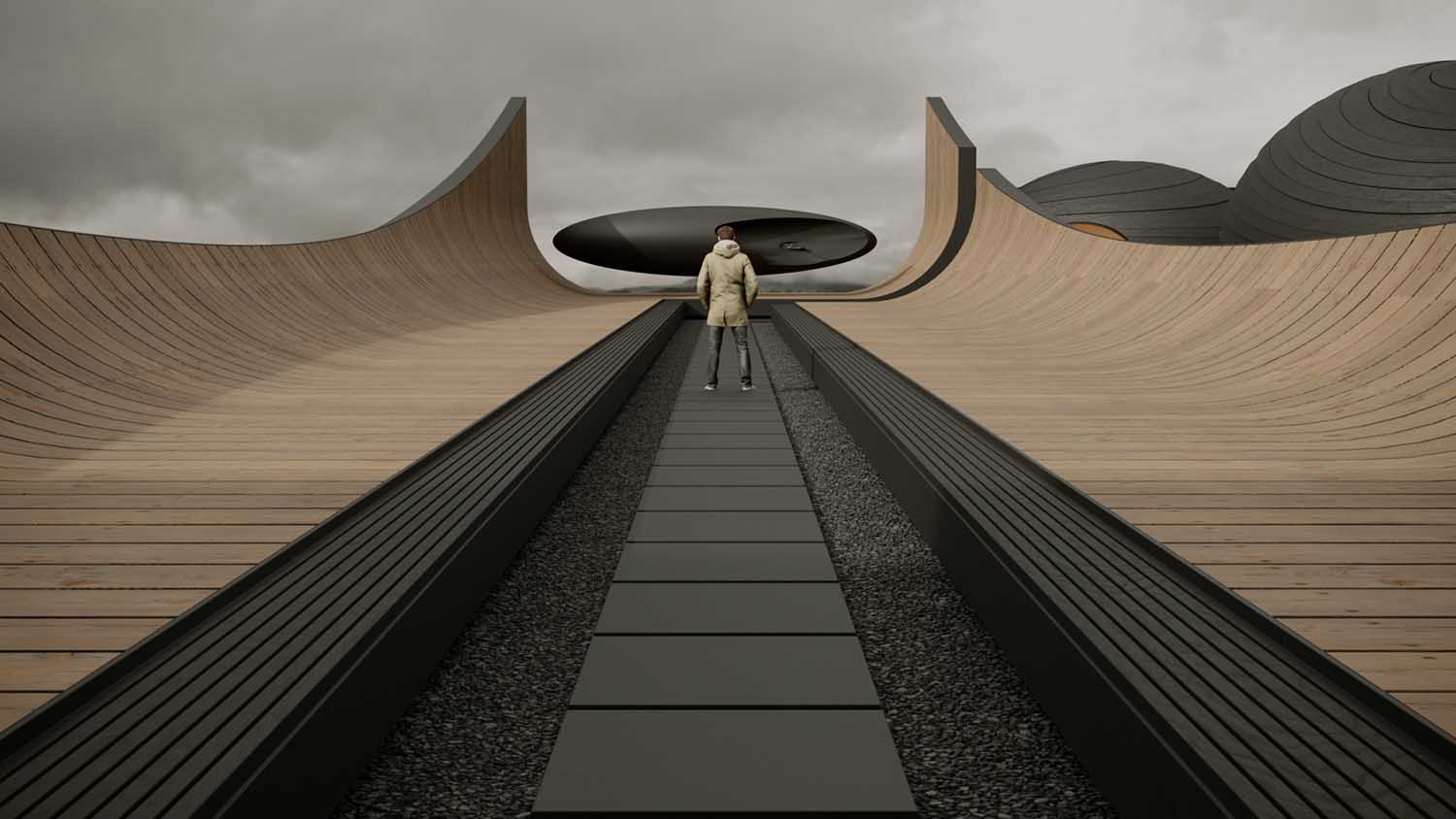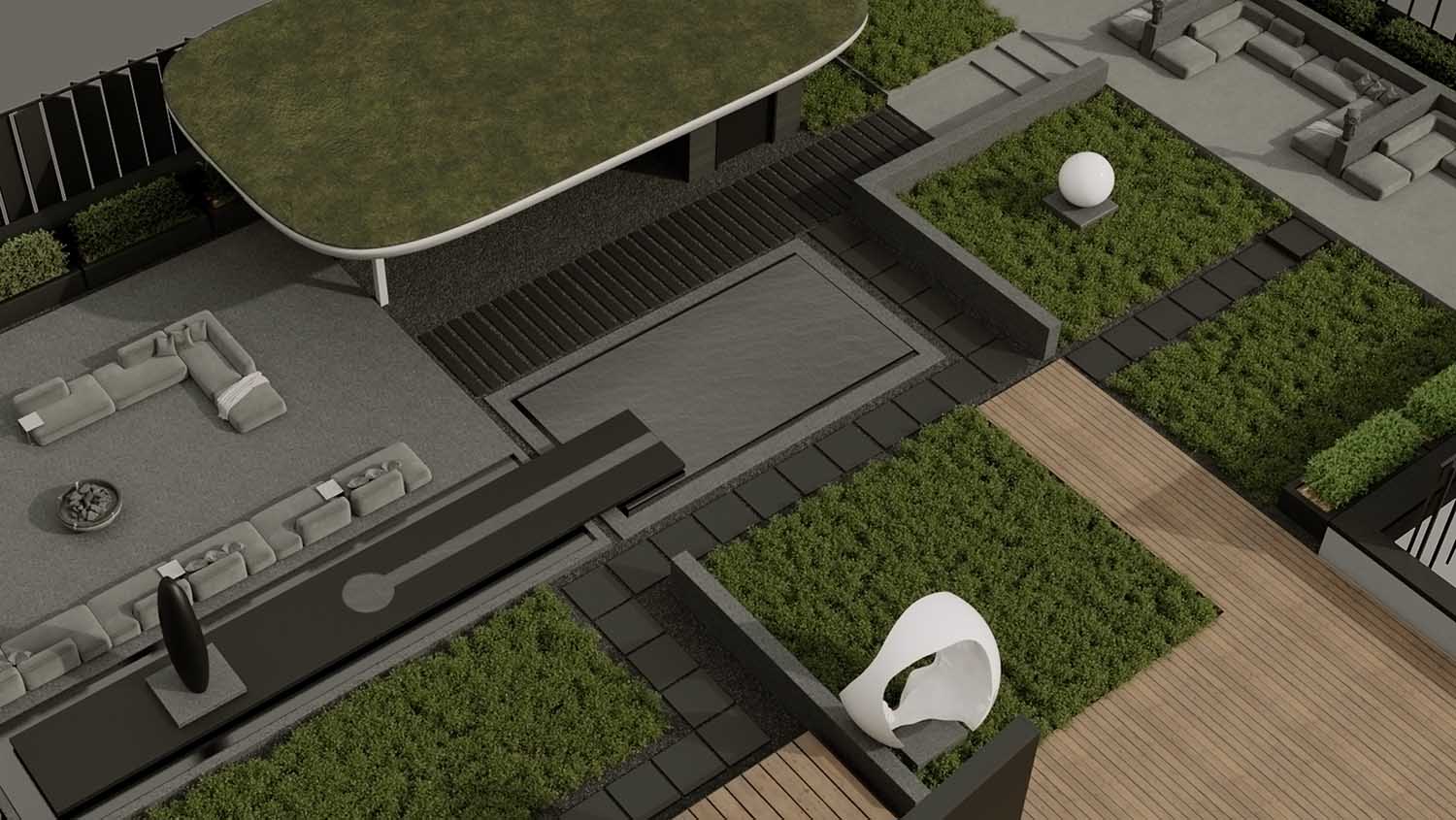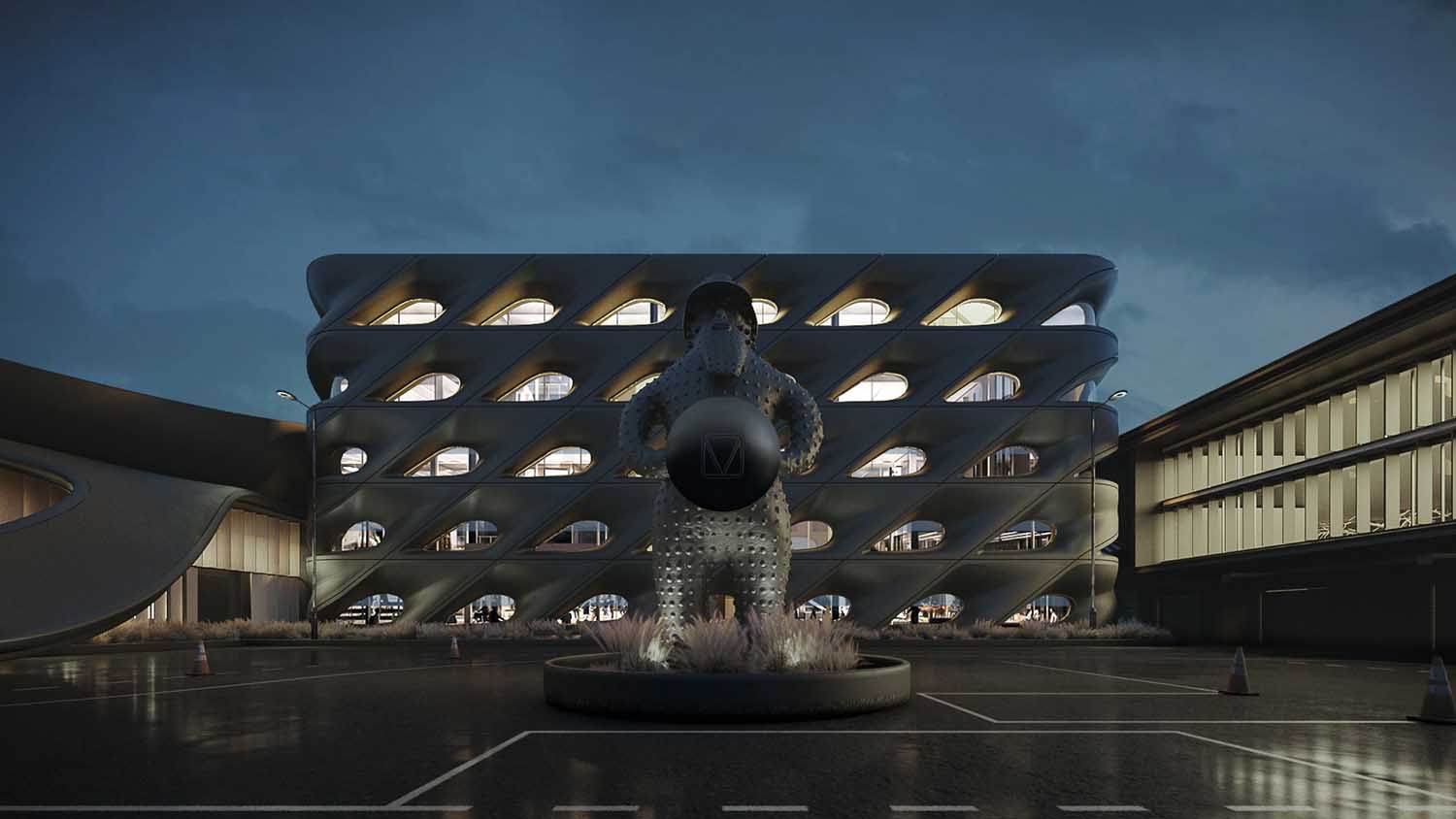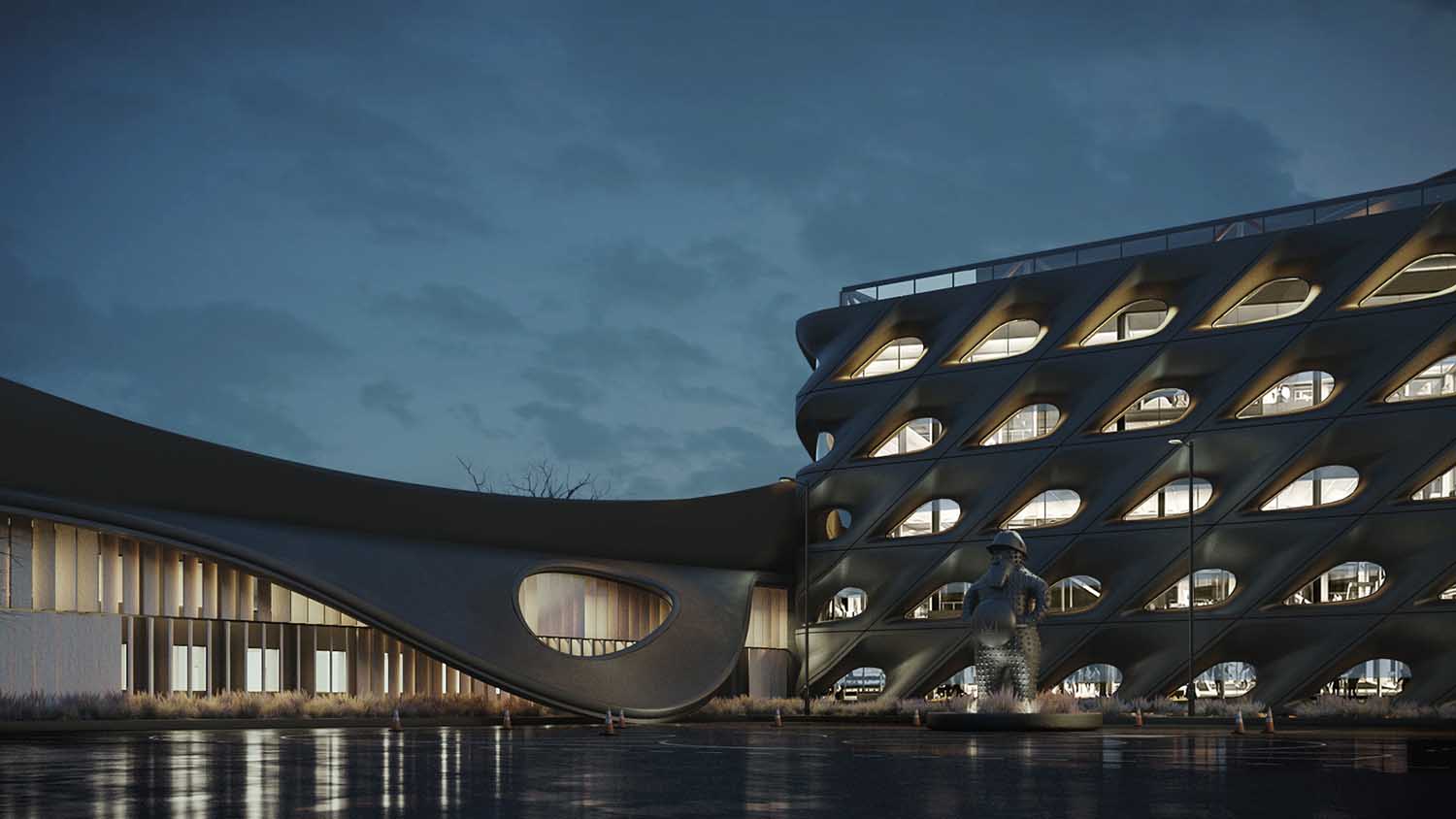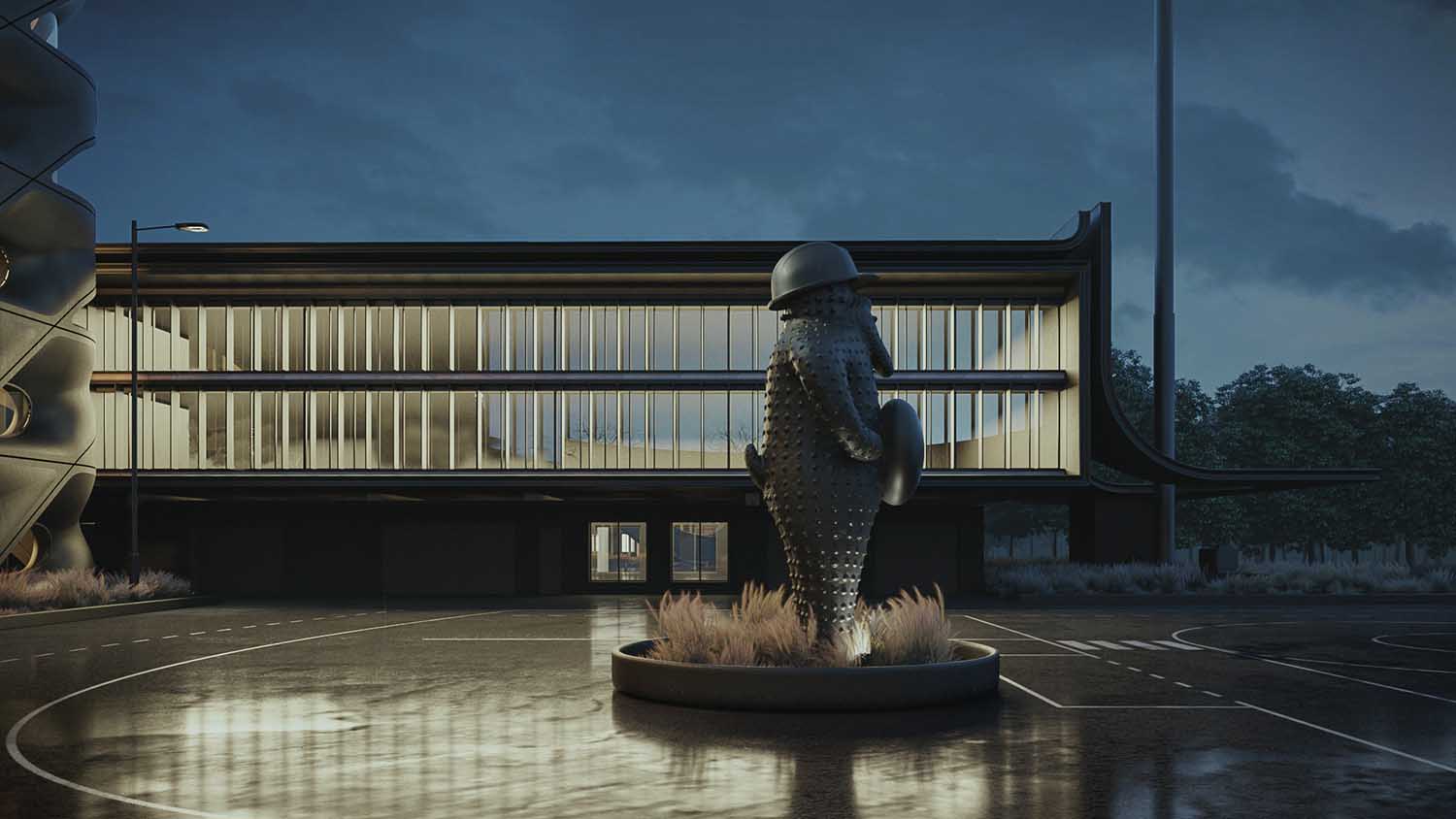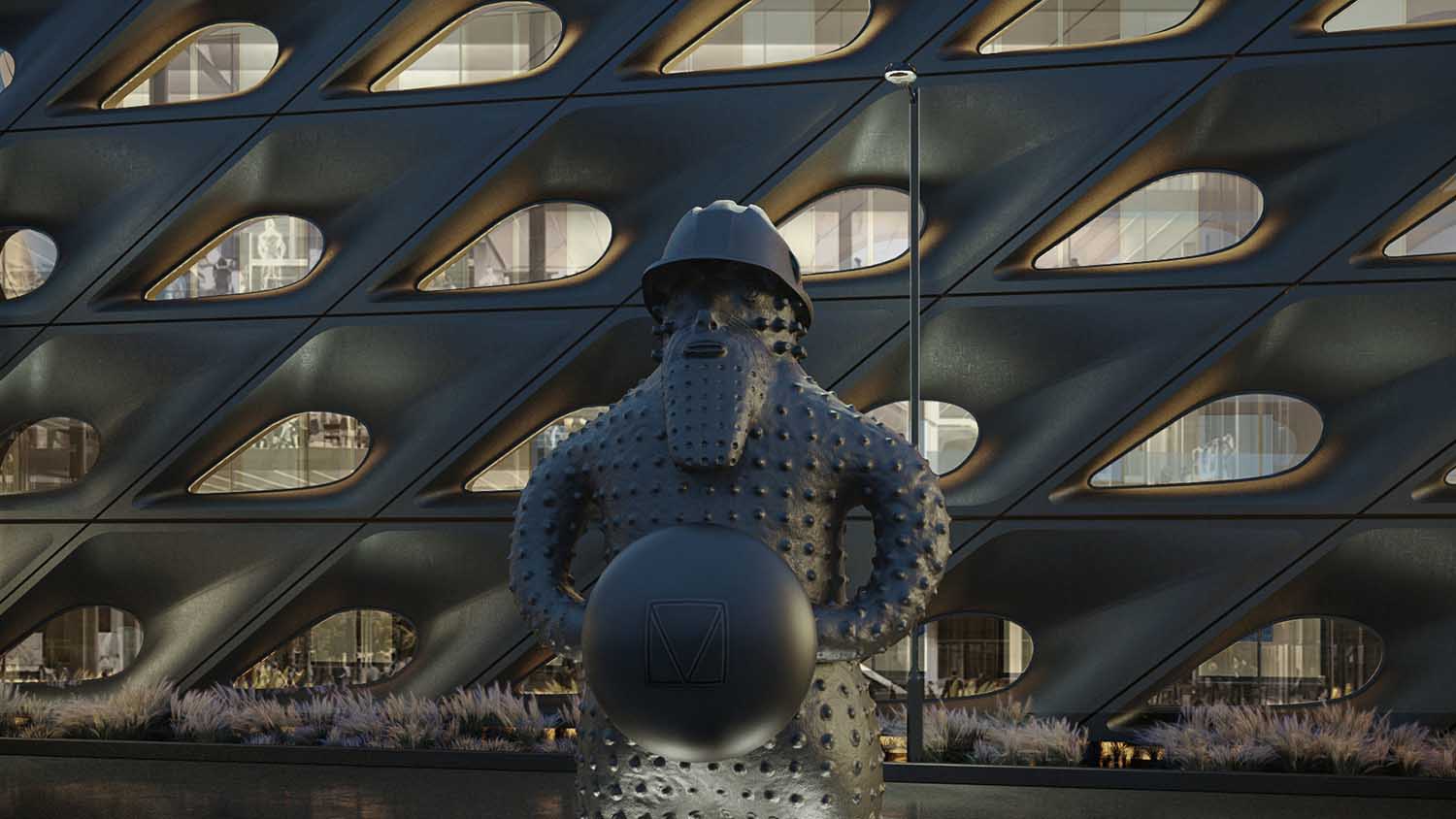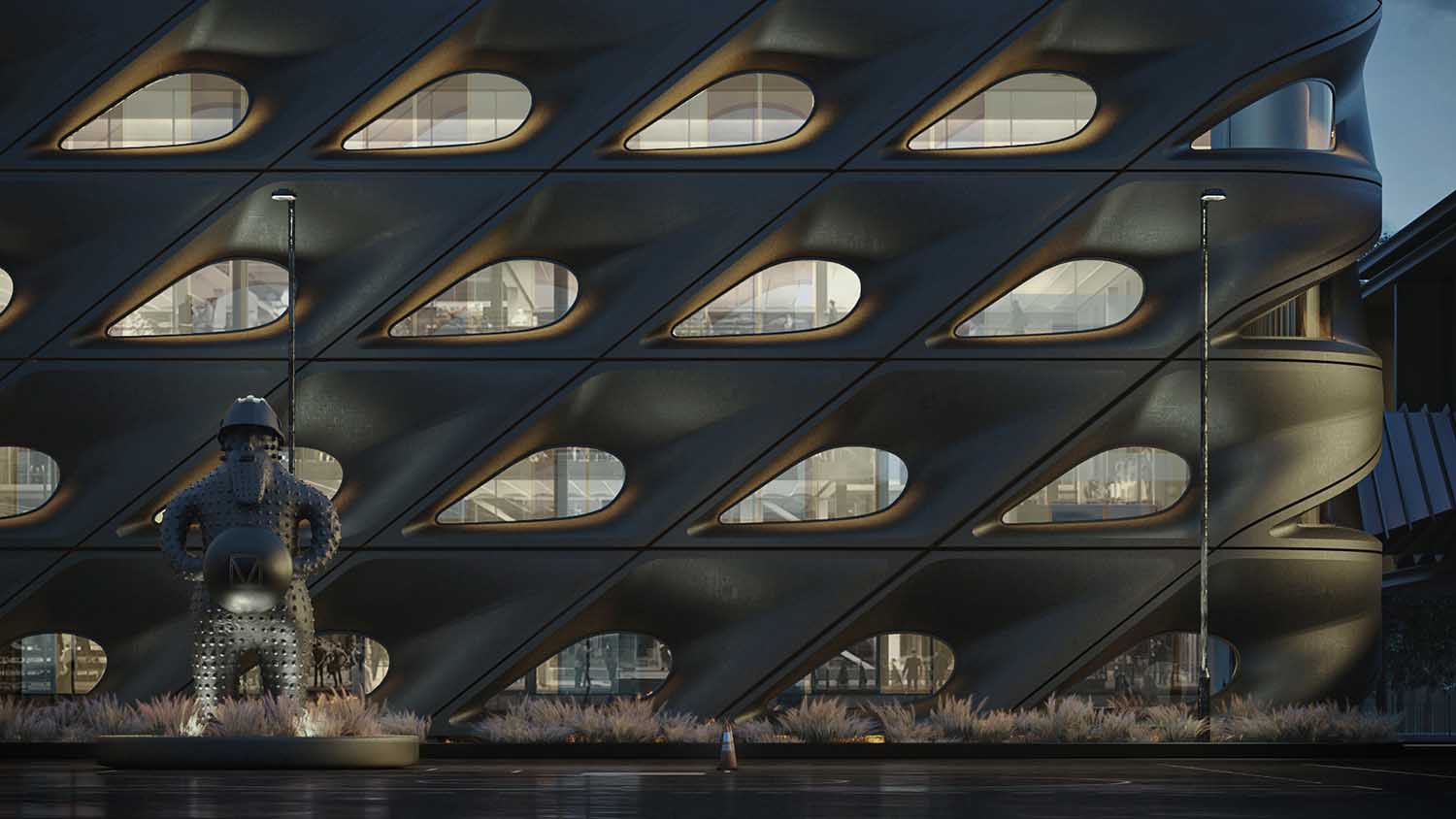 Overall, FUTURA stands as a daring architectural project that showcases the power of the new Ukrainian style to the world. Its charisma and energy make it a significant addition to Ukraine's architectural landscape, and it serves as a model for future architectural endeavors both within and beyond the country's borders.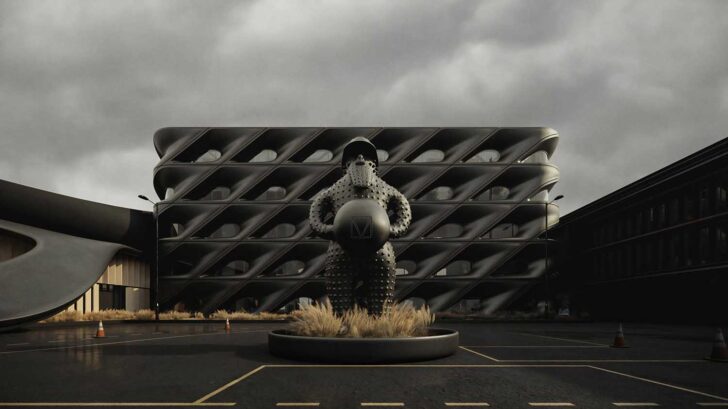 Prject information
Type: Industrial Enterprise Office
Location: Ukraine
Year: 2022