Architect Filippo Taidelli of the FTA studio designed the new Mario Luzzatto Student House residences which complete the Humanitas University Campus, the renowned international faculty of Medicine and Surgery, Nursing and Physiotherapy that promotes an innovative teaching system. Take a look at the complete story after the jump.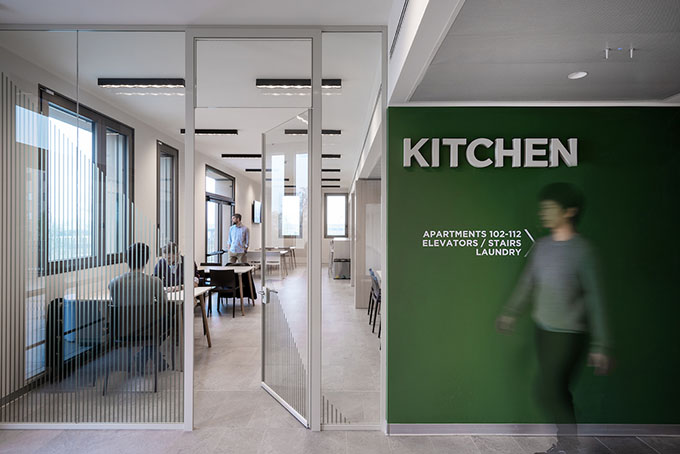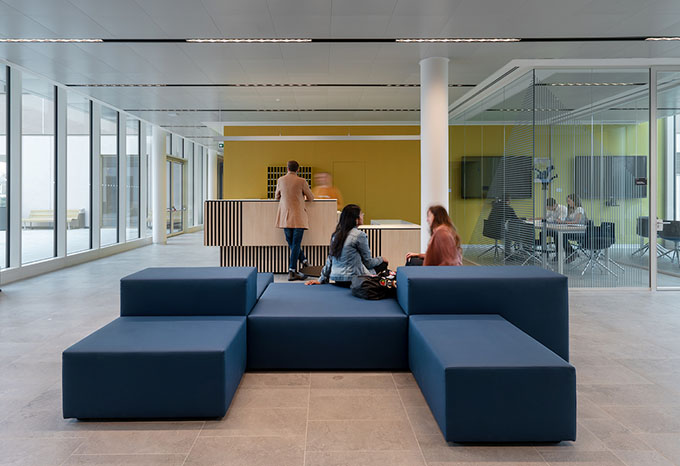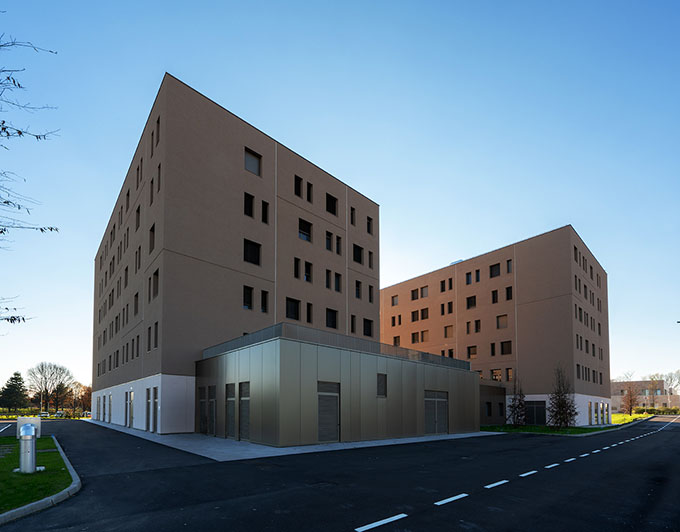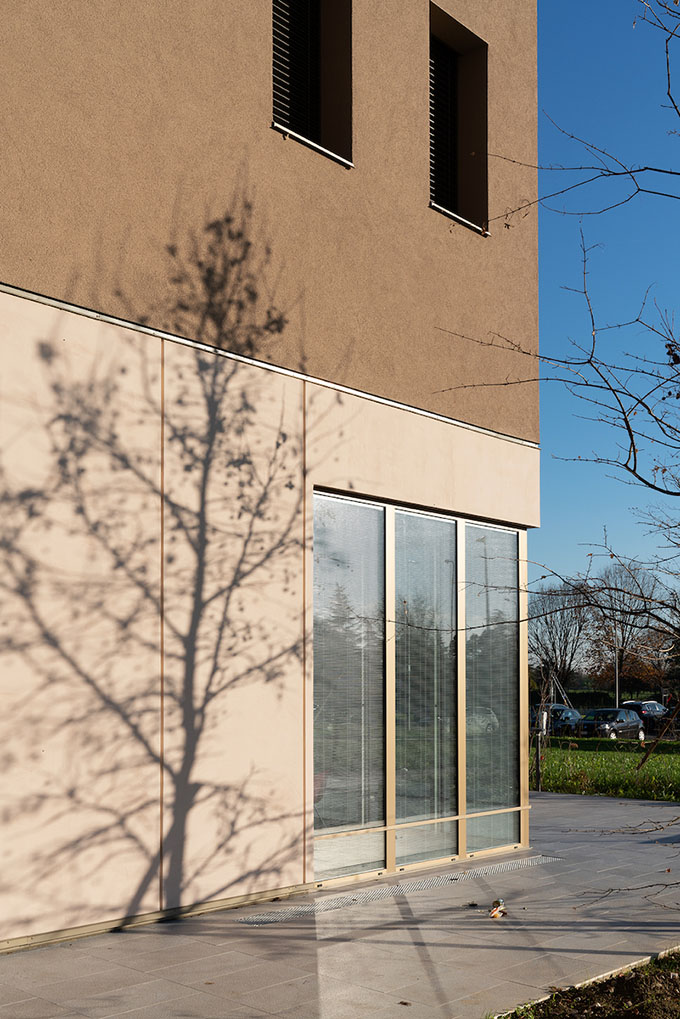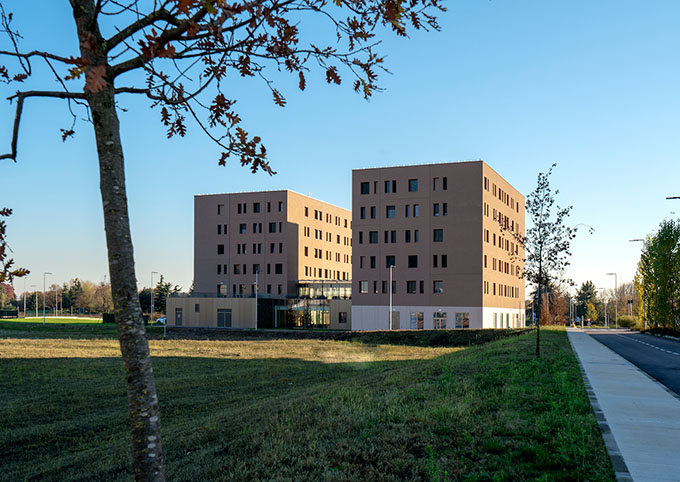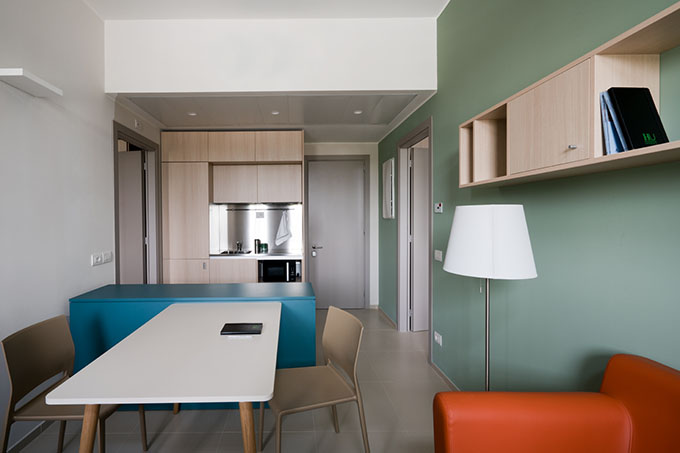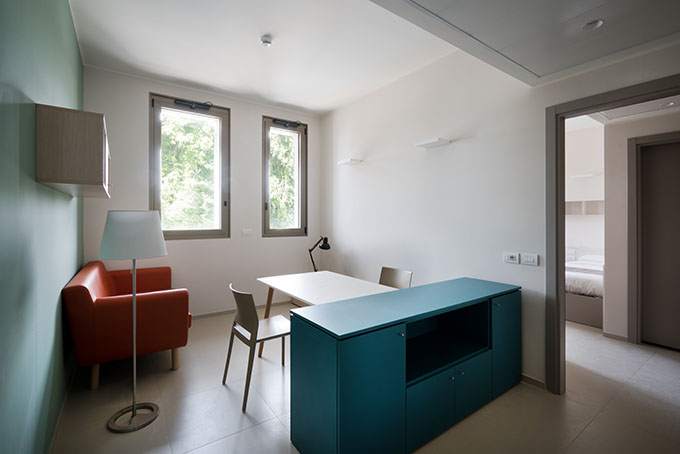 The new residences, built in just one year, were designed by the architect Filippo Taidelli of the FTA studio, who is also responsible for the design of the Campus itself, inaugurated in 2017. FTA studio has looked after all aspects of architectural, interior and landscape design, creating a location where energy saving and environmental sustainability rule.
Facilities | The Campus student residence is part of a broader university project, which adds hospitality, training and study support services to the educational model based on the integration of teaching, research and clinical studies. The aim is to offer students a comprehensively integrated reception, multiplying the opportunities for engagement and amalgamation between different fields of knowledge and giving all-round support not only to training, but to the entire educational experience.
The architectural project | The student residence building is located south-east of the main square of the Campus. To make the most of the occupation of space without building too high, the structure was split into two compact staggered volumes: two important 5-storey towers are connected by a lower central body that houses the main access. The lower height and transparencies of the central volume ensure visual permeability through the building towards the park and the surrounding fields. The ground floor is dedicated to public and communal functions with the signature French windows overlooking the park; the upper floors are the private student lodgings consisting of 62 apartments and 23 rooms.
Sustainability | The residences are classified – like the Campus – as green buildings, having obtained energy class A certification. Spaces have been designed to the most modern standards in terms of technology and environmental comfort, with the use of renewable energy sources (both roofs of the buildings accommodate highly efficient photovoltaic panels) and controlled mechanical ventilation systems. Active systems such as groundwater heat pumps, low-temperature radiant panel heating and the installation of photovoltaic panels on the roof have made it possible to achieve CENED A3 energy class, while the orientation and form of the buildings make a decisive contribution to reducing heat loss in winter and, at the same time, increase the amount of solar energy in summer.
Photography by Andrea Martiradonna
Find more projects by Fta Studio: www.filippotaidelli.com