Greece based NotaNumber Architects practice shares with us their proposal for the City Bath House competition entitled Thessaloniki's Wet Dream. For more images and architectural description continue after the jump: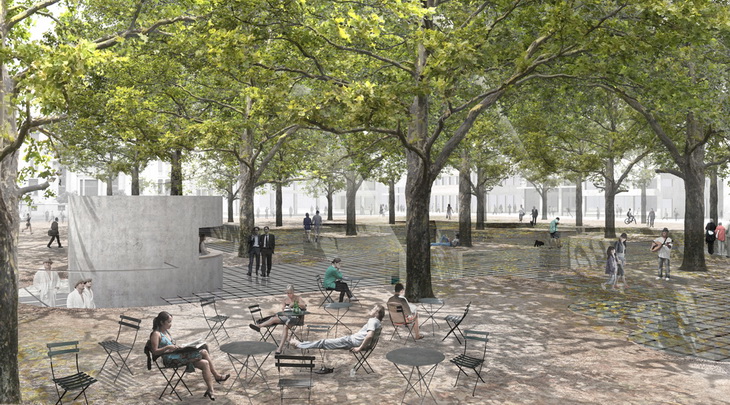 From the Architecture:
The project is a proposal for a subterranean public bath beneath a central urban plaza with a glazed roof at street level. Responding to the city's ambitious plans for the total redesign of Eleftherias Square (i.e. Freedom Square) into a landmark that will become a magnet for the city and beyond, our proposal sets to re-establish Thessaloniki's long lasting culture of public baths as a form of built social space par excellence. Since ancient times public baths have played a central role in the unfolding of the city's social life which under the mantle of physical culture and relaxation presented the opportunity for the most informal encounters. Roman thermae, Byzantine baths and Ottoman hammams are still evident in the city's urban fabric, the first in the form of archaeological findings and the other two as preserved historic buildings turned into museums. The last Turkish bath operating in its original form closed in 1981.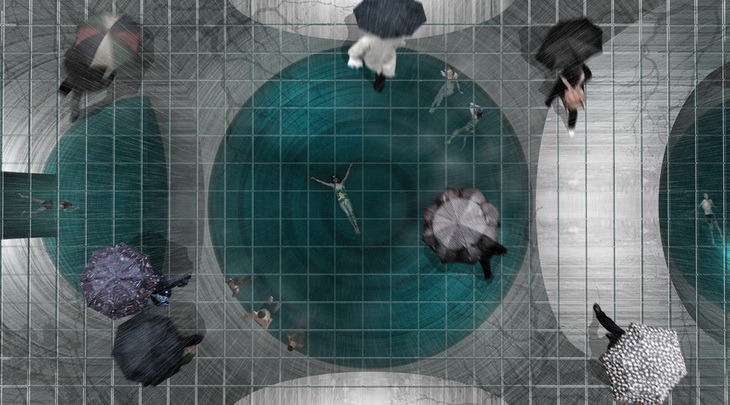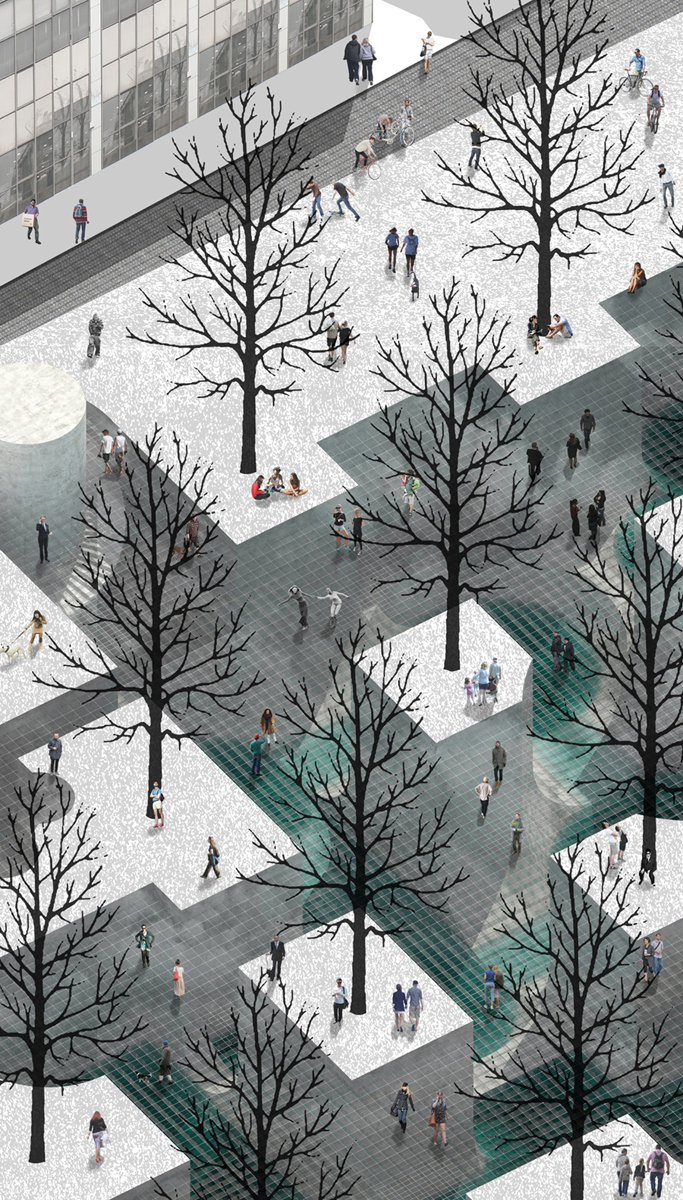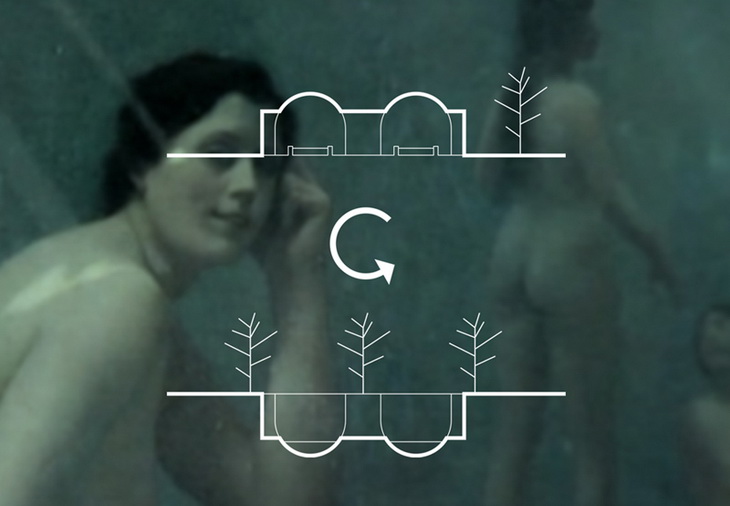 A set of inverted arches, domes and cupolas organize the space of the public baths – extending 10 meters underneath Eleftherias Square – into an almost labyrinthic set of interconnected pools for the various water treatments. The activity in the pools is exposed at street level through a walkable glass floor giving the impression of bathers floating inside a temple. At the same time the hectic buzz of the city becomes a distant setting for the relaxing experience of bathing. Thus the public baths acquire the qualities of an open air space as opposed to the more hermetic enclosures of the traditional typologies. A grid of plane trees is planted in the inverted columns of the arcades functioning as a uniform shading canopy for the plaza and the baths underneath. This natural canopy lets winter sunlight in and protects from overheating during summer time. Underneath this grid of trees, inside the thick pillars the more private rooms of the baths are placed.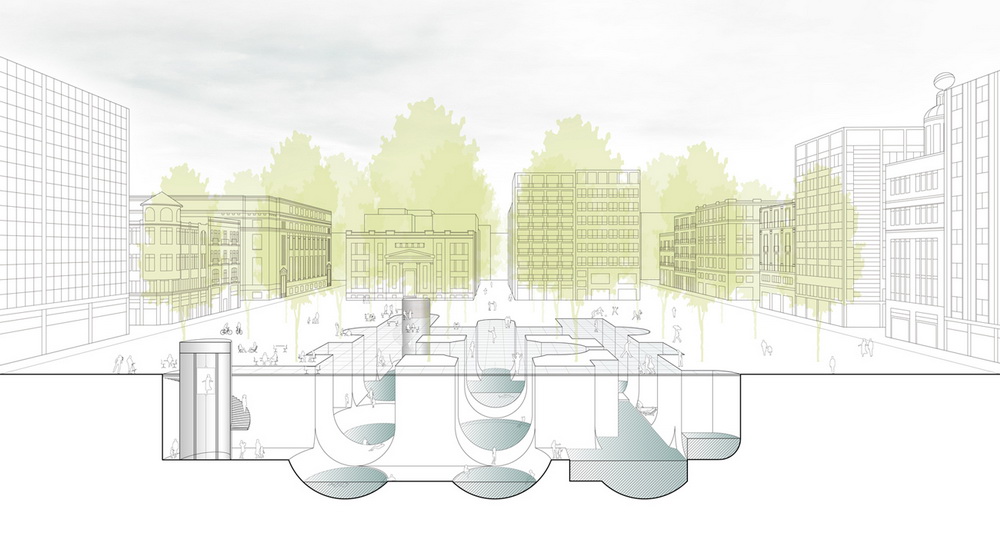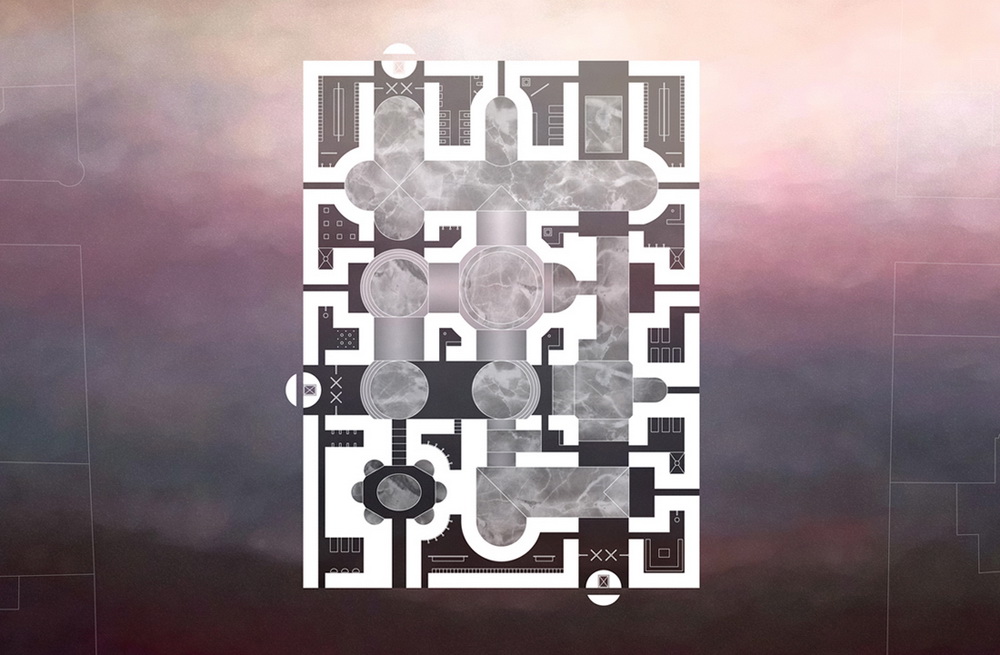 Visitors descend to the level of the pools via three wells with spiral staircases. Round shafts in the centre of the wells house the elevators and small canteens at ground level. A sequence of sanitary facilities, washrooms, showers and cloakrooms surround the main bathing hall preparing the visitor for a ceremonial experience of body wellness. The 4000 square metre bathing complex comprises 10 pools including one 40 x 8 metre sports pool, four round pools with a gradation of warm water, an adventure pool and a water play park with cascades, two square pools for special hydrotherapy treatment and an oval grotto-like hall with bubbling jets and whirlpool. The thermal pool landscape is interrupted by rest areas and passages that lead to more private halls for sauna, aromatic steam bathing and massage therapies.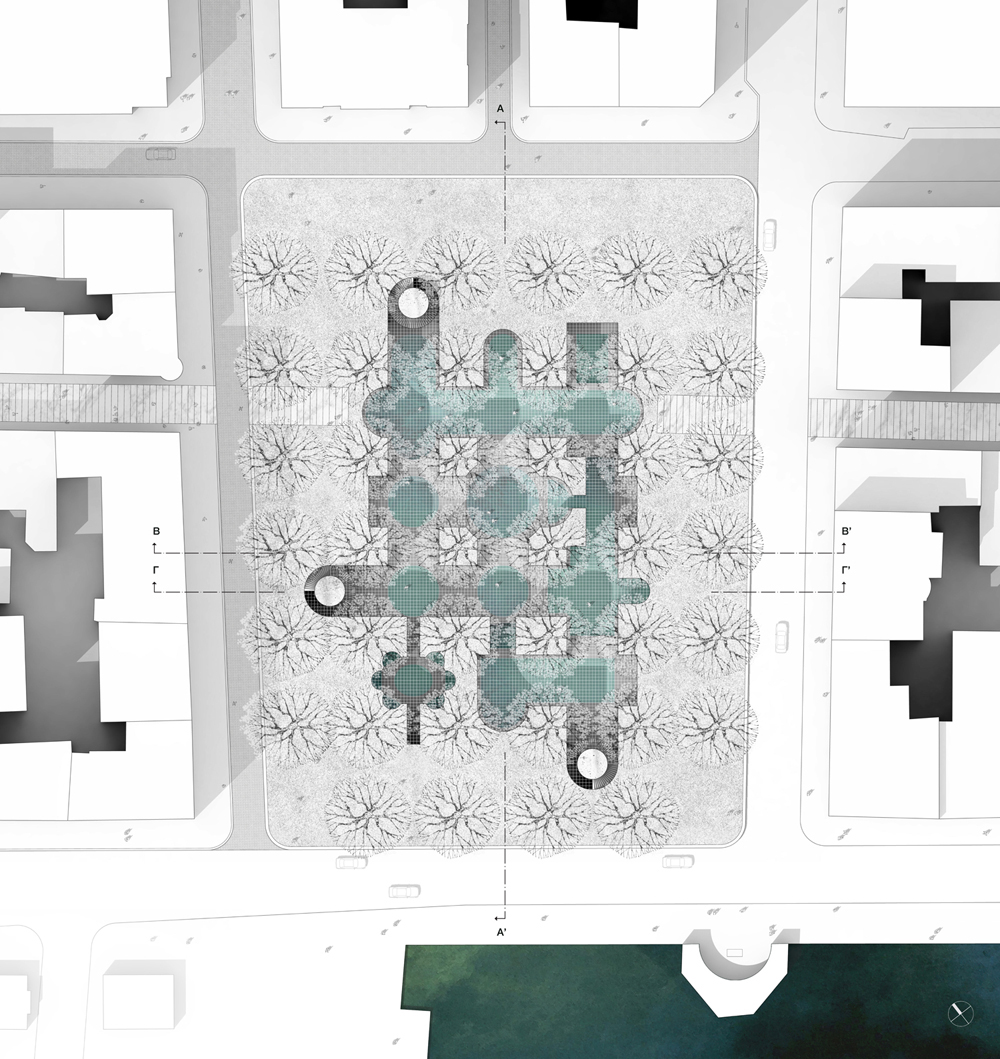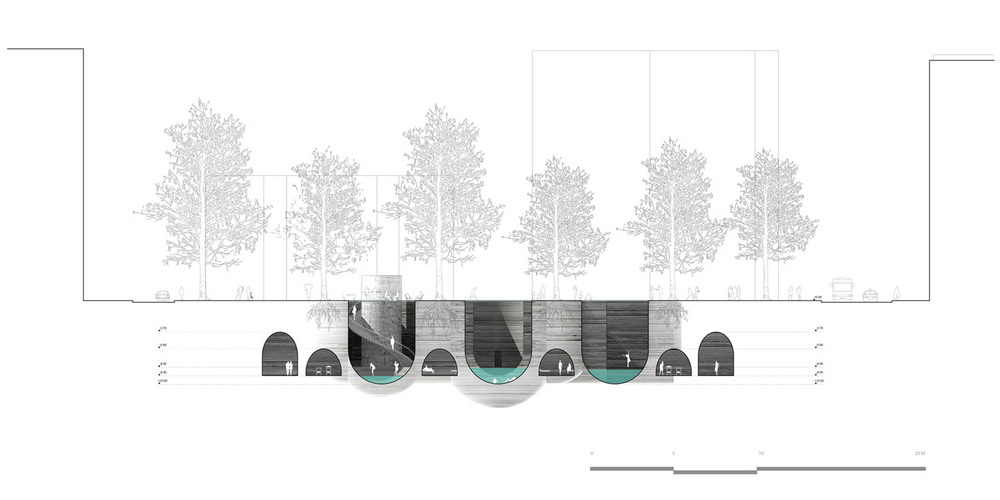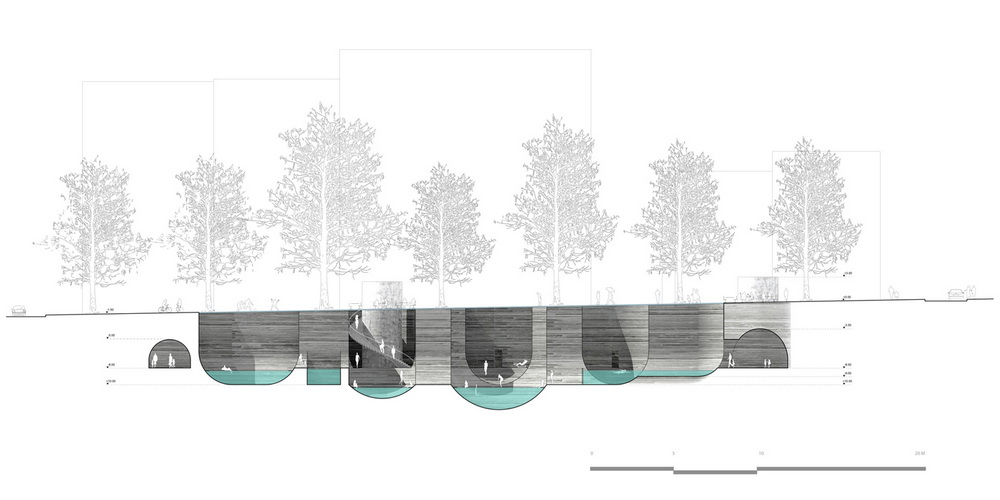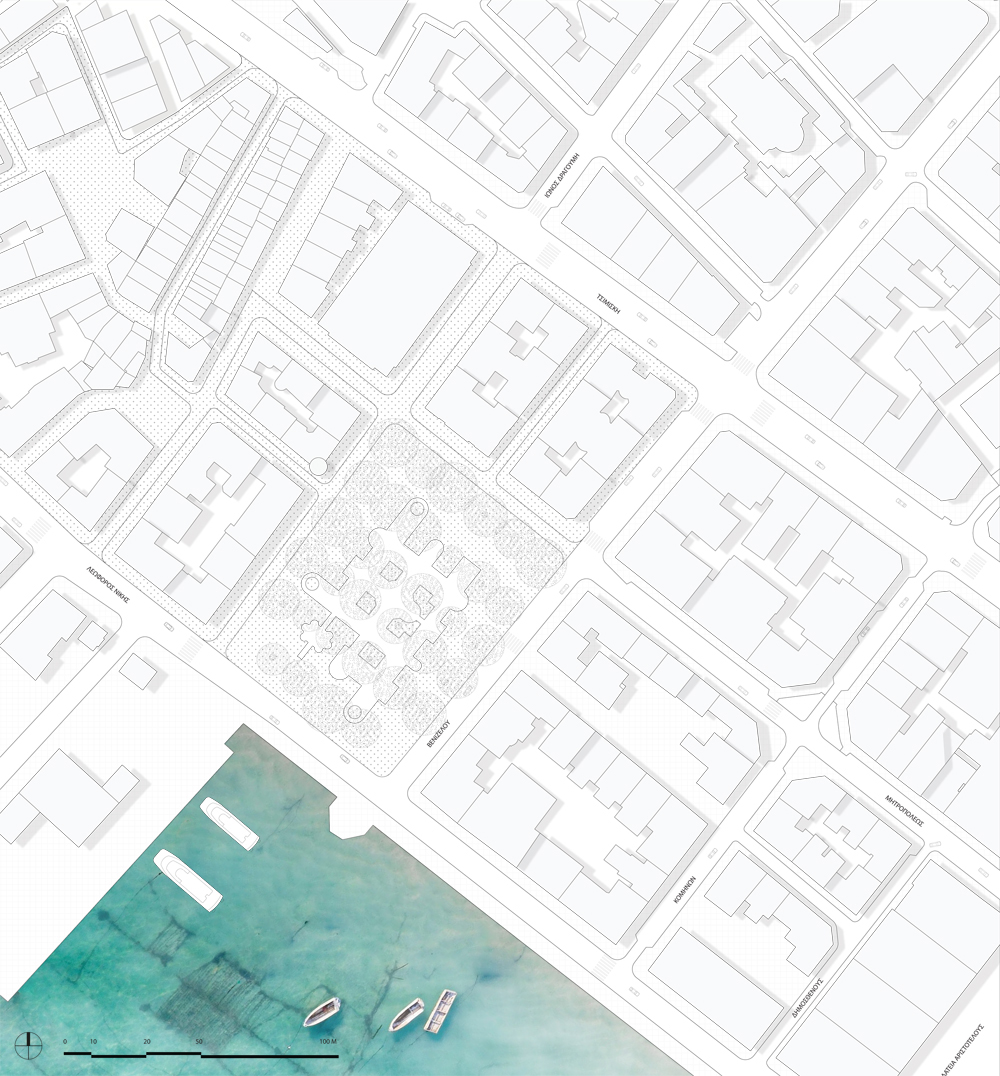 Project: Thessaloniki's Wet Dream
Designed by NotaNumber Architects (NaNA)
Mechanical Consultant: G&P Engineering & Energy
Agronomics Consultant: TheGreenSpace
Location: Thessaloniki, Greece
Website: www.nan-a.eu