Despite its hectic tempo and huge size, living in Los Angeles will give you an opportunity to feel this southern city's both relaxed and exciting atmosphere. It is right here that you can find a slow-paced rhythm of living which isn't typical for big cities and surround yourself with an array of positive and friendly people. There are a lot of reasons that make the city of LA a very tempting place to move to. At the same time, homeowners are faced with the challenge of deciding what type of home would suit them best.
Whether you opt for a house or a mobile home, there are a lot of key aspects which need to be taken into consideration when investing in a new home. Price, location, and of course, personal preference, are some of the many variables that you should carefully think about before making a decision. We have compiled a list of differences between purchasing a property and investing in a mobile home to help you decide which type of housing would make your LA living dream become a reality.
Read more after the jump: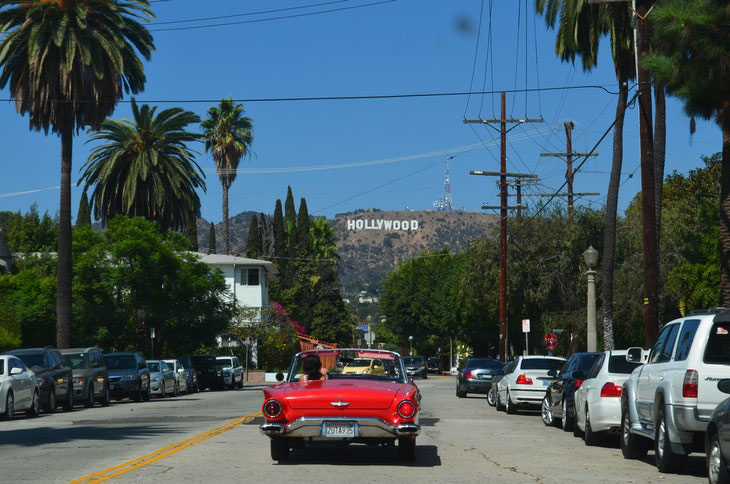 The Perks Of Investing In A House In LA
New LA Constructions Come With A Number Of Benefits
If you are certain that you want to invest in a new LA home, you have two choices – a new construction or resale. The first reaction of many people would be to opt for the resale home because they think it would be less costly. Maybe it would, but an old house sometimes turns out to cost more in the long run due to repairs. There are many benefits of buying a new house in Los Angeles, so you need to make sure that you find a good real estate agent to help you make the right choice and get the best deal.
Buying a new construction will offer you the chance for customization if the house is still in a construction stage. This way you would have more flexibility and decide crucial features, such as the kind of flooring, or where the bathrooms would go. Not to mention that a new home means fewer repairs, as it's often the case with resale homes, and you won't have to worry about repainting the walls for years to come. New LA homes typically come with at least a year's worth of builder warranty that covers the entire home. This means that if anything goes wrong during this period, the builder would need to take care of it.
It Pays Off In The Long Term
LA housing counselors advise that if your plan is to live in a house for more than seven years, investing in one is definitely a good idea. Between the monthly mortgage payment and tax breaks, owning a house pays off in the long term, when compared to renting, for example. Finding a reliable mortgage broker in Los Angeles is a crucial part of the whole process because they will be able to give the best advice about mortgage options for home buying. An experienced mortgage broker will have developed innovative and efficient ways to get things done and be actively present during the whole buying process.
Energy-Efficient Upgrading
If there is one thing you need to be certain of when purchasing a new house in LA, that's that sellers do whatever they can to stay competitive. The building codes have become more rigorous over the recent years with respect to energy efficiency. This has become a big trend in LA, so you can be certain that by purchasing a new home in LA, you can save a significant amount of money on utility bills. Homes in LA nowadays are more tightly sealed and usually have eco-friendly appliances.

Things You Must Know Before Buying A Mobile Home
It Requires A Smaller Investment
The costs when buying a mobile home as opposed to a house are significantly lower. A smaller property like one means there is less to break, less to maintain and less to repair. It is a great opportunity to get started in the LA real estate field and achieve homeownership much more easily. Since mobile homes often cost less per square foot when compared to a house, this is how you get more space for your money.
The Essential Items No Mobile Home Can Function Without
If you are getting close to buying your dream mobile home, it's time to start thinking about the things you'll need to make your new home a useful and pleasant place to live in. Create a list of necessary items for each part of your new home. You need to be aware that there will be a limited amount of space, so make sure you resist getting too many items you don't actually need. A hose and a hose set, leveller ramps, small water tanks for backup and a fan for surviving the hot temperatures are some of the essentials, and don't forget to find a portable generator. It will be your best companion, no matter if you are looking for backup power or decide to go camping.
Some Of The Expenses Are Unique
When investing in a mobile home in Los Angeles, you should bear in mind that some costs will differ from those of a house. You'd have different repairs for features like siding and other items that aren't found in a typical house. You may need to deal with an expensive rent if your mobile home is in a park, but if this is the case, you can always count on maintained grounds and being offered several amenities. With this being said, your overall costs will be much lower than they would if you owned a house.
Your New LA Home Can Be Everything You've Ever Dreamed Of
Lights, camera, action – many people form an opinion about Los Angeles based on the movie industry. They are not far from the truth, as this exciting city can offer much more to any type of homeowner. Whether you opt for a house or a mobile home, ultimately, it's all about finding what suits you the best. Make sure you consider what you want in a property and consult experts to help you with this life-changing decision.