If you're looking to remodel your interior, then you might find that one of the most spectacular, eye-catching changes you can make is through the addition of a quality set of bi-fold doors. These not only provide a visual centrepiece for the home; they also enhance the flow of natural light, and make the experience of home-life that much more enjoyable.
Read more after the jump:
What are Bi- Fold doors?
Bi-fold doors are doors that slide open made up from a series of panels which opens by folding back sections or panels. Another term for these is 'Concertina' doors. As it produces a concertina effect when opened They are different alternative from French or sliding doors. The doors are fitted to runners so that when opened they slide and fold at the same time to produce a seamless operation. Therefore, meaning you don't need to make as much space for a door that swings open like other types of doors do. Ideal if your trying to make the most of the space that you have in your home.
Bi fold doors can be installed inside or outside your house, they can act as a gateway to your garden or conservatory. They can even be used to split a large room without losing any space. There are many areas and uses of Bi-fold doors around your house.
What are the advantages of Bi-Fold Doors?
The most obvious advantage of bi-fold doors is their sheer size. While a large set of French doors might be just under two metres wide, a set of bi-folds can be five, six, or even longer. This allows for a flexible-open plan arrangement, spreading an interior space out to create a large open-plan living area, and then partitioning things off again when the bi-fold is closed.
The size of a bi-fold door is a natural consequence of their design. By placing the panels in a hinged concertina and attaching the whole thing to a sliding rail mechanism, larger doors become feasible. There's no danger of the whole thing swinging out into the adjacent room. Moreover, small ornaments and furniture don't need to be cleared from the vicinity of the door, as it will only expand to as wide as the width of a single panel.
Bi fold doors also require very low maintenance. All that is required is the occasional quick washdown and some oil to upkeep and maintain your Bi fold doors for years.
Bi fold doors are also very secure and consequently are widely used in both domestic and commercial environments. A feature of Bi- fold doors is multi point locking systems internally beaded frames and high security hinges, other types of glass doors typically only have one locking point. They are also extremely weatherproof and provide excellent thermal efficiency, offering all round top safety and security.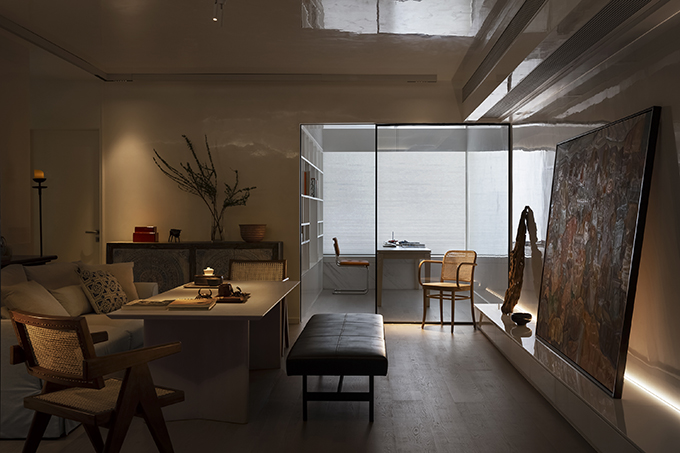 Finally, Bi fold doors are extremely aesthetically pleasing they can make your home look and feel very modern and slick and add a touch of luxury to your overall home. There is an extensive range of colours and styles you can choose from.
Where might bi-folds be used?
Bi-folds are at their most spectacular when they're used as patio doors, as they can allow enormous amounts of natural light into the rear of the property during winter, and help create an open-plan barbeque area during summer. They're also great for adjoining kitchens with dining areas, as they can create a truly enormous ground-floor space while still allowing the home to retain a degree of privacy.
What sorts of bi-fold door are available?
Bi fold doors come in several different sorts. Most open in a single direction, from a pivot placed on one side of the door. There are some, however, which unfold from both sides to meet in the middle. You might see these described as 'french-fold', or 'x+x' (with the x describing the number of panels on either side). Alternatively, you might find doors with a single panel opening on one side, and the rest of the door opening from the other. These are most often found on external bi-folds, as they all access to the outside without letting cold air into the property.
All images from A Place Where Dreams Begin by JINGU PHOENIX SPACE PLANNING ORGANIZATION – discover the complete project.