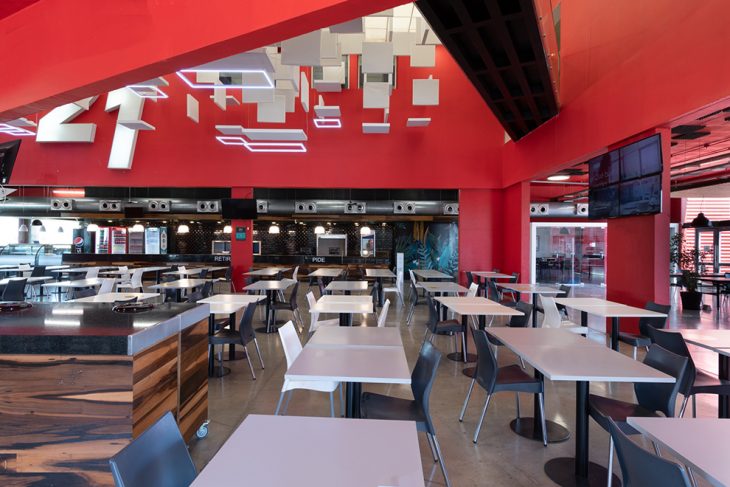 Architect Garbero Cristian recently completed this latest project in Córdoba , Argentina – Club Estudiantil Comedor. Take a look at the complete story after the jump.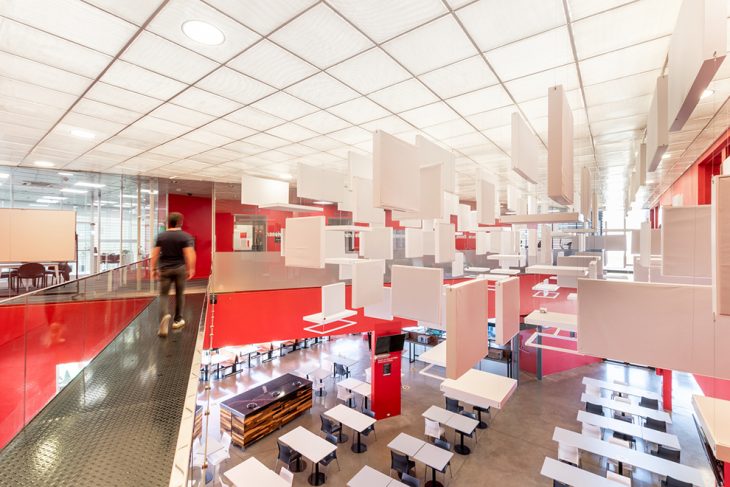 From the architects: The purpose of this action that takes place on the campus of the University Siglo 21, is to achieve that the sector that was born to be a neurological point, a meeting place, recover its vitality and function, enhancing its potential.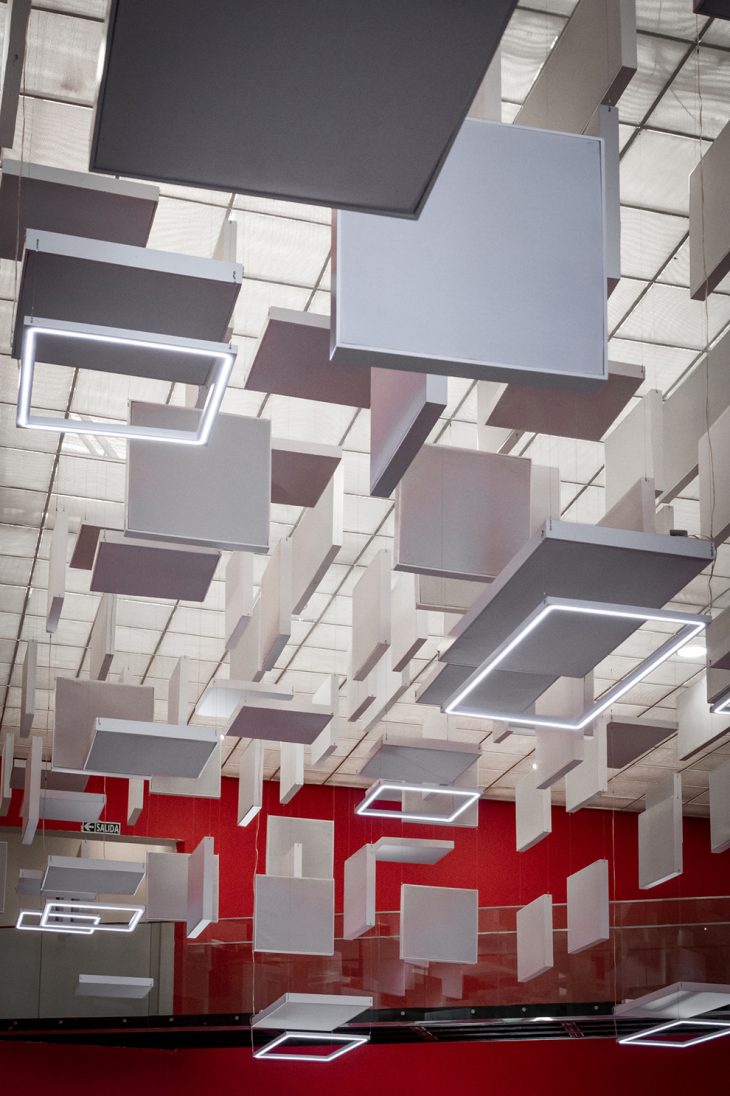 The readjustment of a large part of the plant at the Club Estudiantil, has the objective of achieving greater use and attraction for this space, allowing all users of the University to be participants of the same.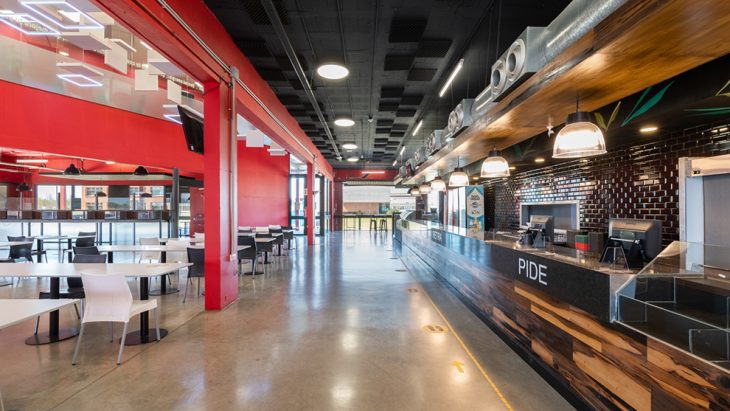 The plan is to reorganize the system where various services live: kiosk, coffee, buffet, automatic cashier, library, among others. Food areas are accommodated in a single line of service, which maintains a unified aesthetic, matching materialities, textures and colors. The kitchen space is reorganized and expanded to obtain greater agility at the time of making daily preparations.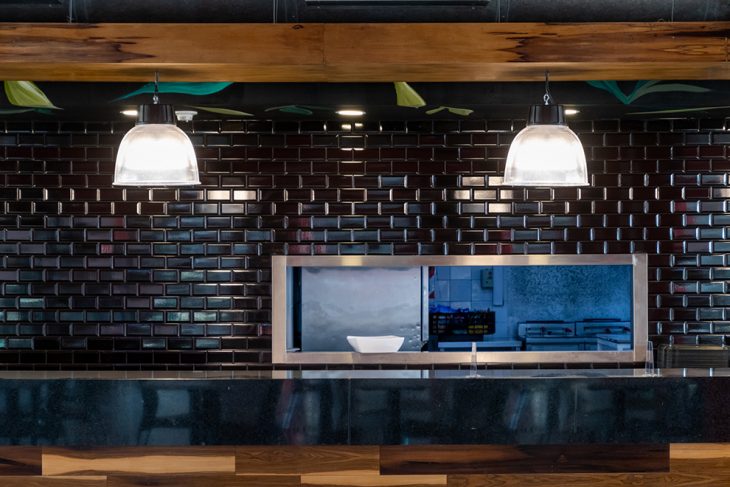 A new space for coworking has been incorporated, with large tables that have a relationship with the exterior of the building, we have also added a social area, equipped with sofas, ping-pong and table football, and next to this area, a room for lactation, a comfortable and clean space, where the mother can express her milk and keep it cool during the working day, and to even feed her child in the privacy of the room. All these modifications, allow the development of new activities, increasing the program of uses of the building.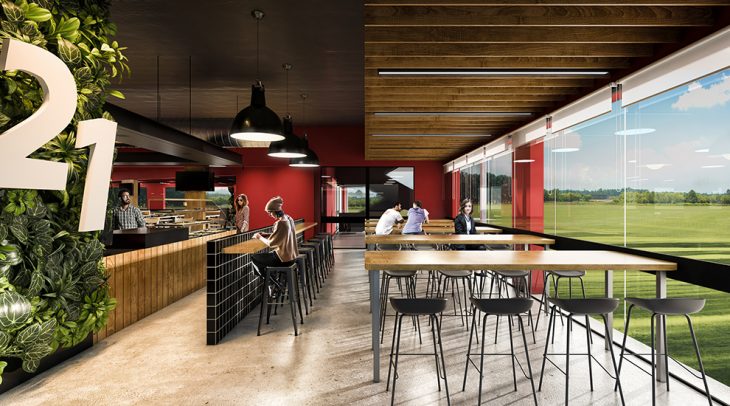 Also, within the requirements of the sector, it is essential to plant an acoustic design to improve the sound quality of the space, so we opted to distribute some acoustic panels among the different ceilings, to decrease reverb times.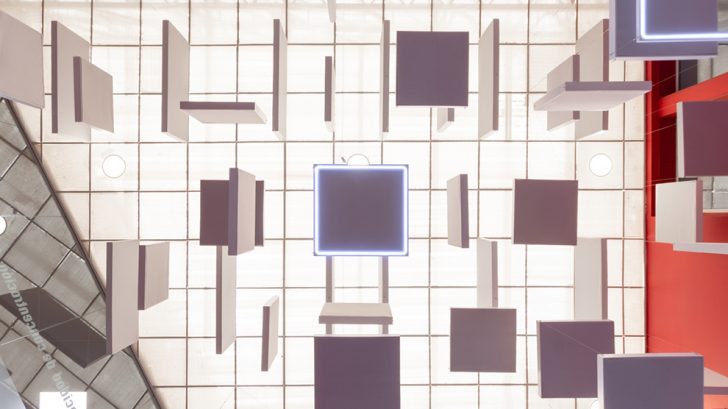 Nombre del Proyecto: REFUNCIONALIZACIÓN COMEDOR | CLUB ESTUDIANTIL
Architecture Office: Arq Garbero Cristian
Country: ARGENTINA
Surfacea: 300M²
Location: Córdoba , Argentina