Architect Nicolas Pinto da Mota has recently completed this latest residential project nestled in the charming coastal town of Chapadmalal, the Chapadmalal House. This striking summer house, situated amidst a picturesque meadow of sparsely occupied lots, has been hailed as a remarkable fusion of innovative design and environmental sustainability.
The Chapadmalal House project challenges traditional perceptions of residential design. Rather than conforming to conventional aesthetics, Pinto da Mota's vision was to create a structure that appeared "apparently closed" while remaining open to its surroundings. The house takes the form of a rectangular prism, with its ends artfully hollowed out to allow natural light to flood the interior.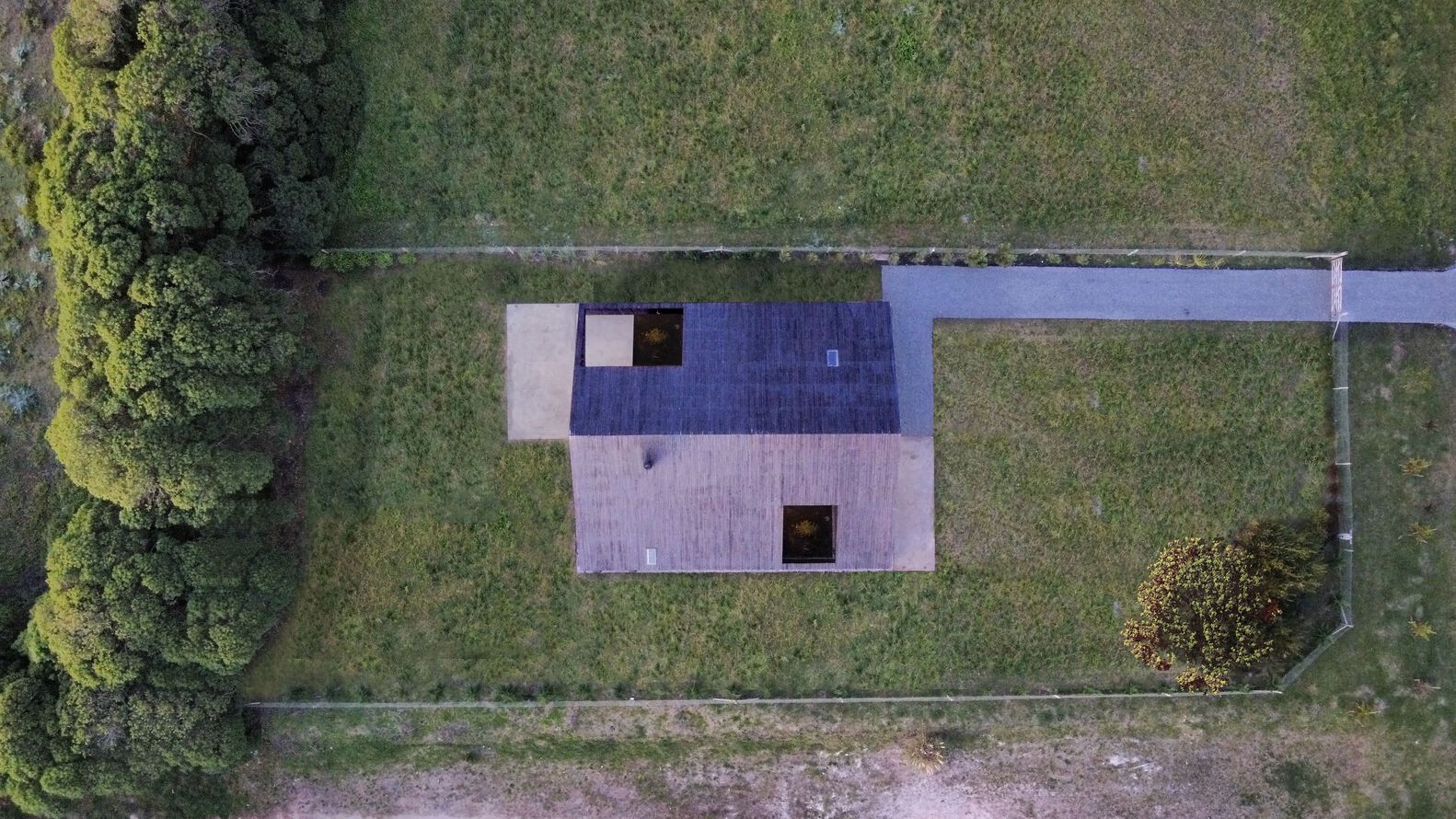 One of the most striking features of the Chapadmalal House is its unique spatial organization. Pinto da Mota has ingeniously crafted a system of containers and continents within the structure. At its heart lies a spacious central hall, encircled by a ring of services, courtyards, and a gallery. This arrangement strategically shields and preserves the most frequently used areas of the house, while also establishing transparent connections to the carefully curated outdoor spaces through galleries and courtyards.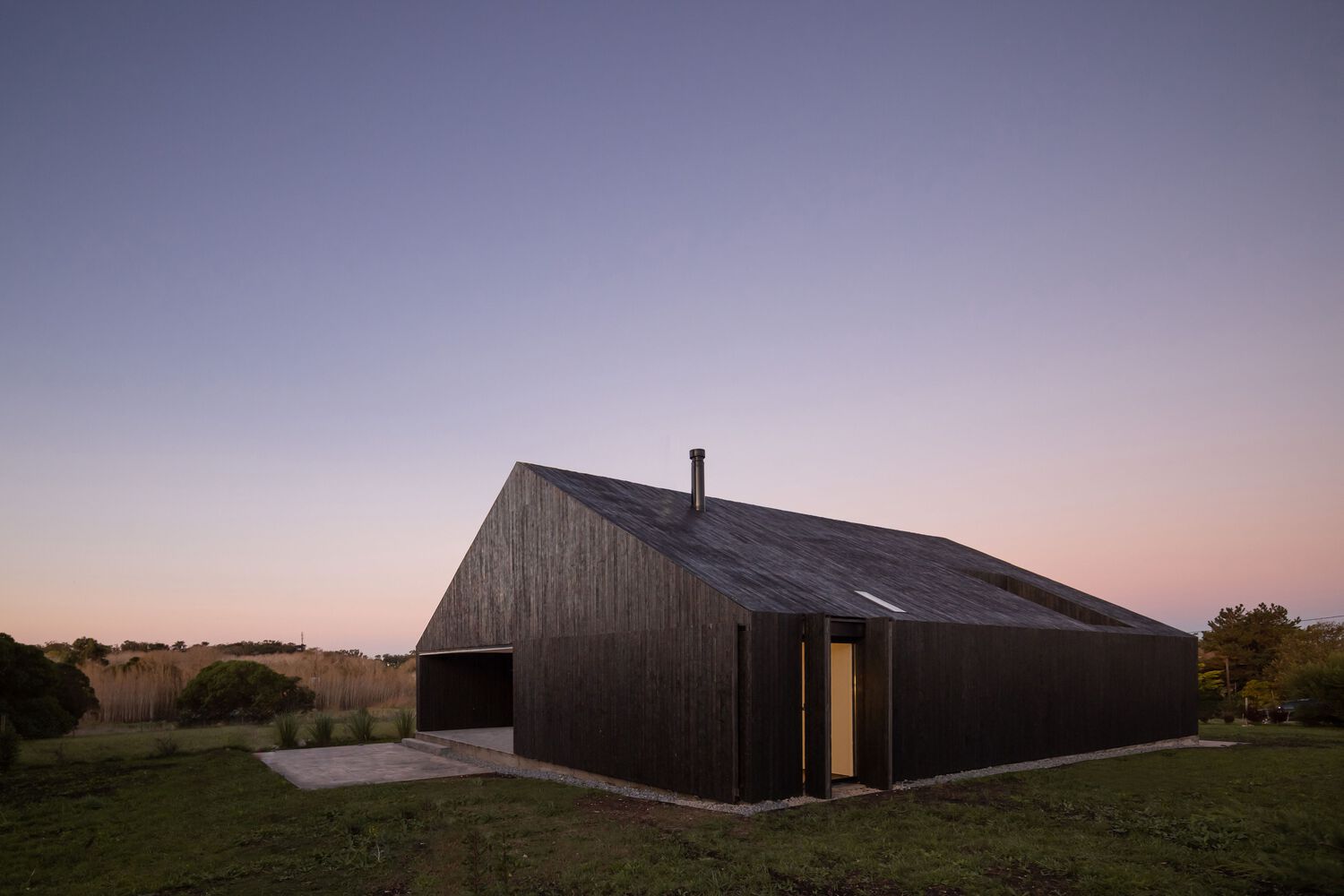 A defining characteristic of this residence is the extensive use of burned wood, a technique known as "Shou Sugi Ban." This method involves charring wood, extending its durability and bringing out its natural, raw beauty. The choice of this environmentally friendly and aesthetically captivating material lends the Chapadmalal House a unique and alluring identity.
Project information
Architects: Nicolas Pinto da Mota – www.nicolaspintodamota.com
Area: 1937 ft²
Year: 2023
Photographs: Joaquin Portela
Manufacturers: Aluar, Ilva, Shou-Sugi-Ban, ferrum
Lead Architects: Victoria Falcon, Nicolas Pinto Da Mota
Construction Manager: Tadeo Itzcovich
Planimetry: Tomas Parodi
Construction: Federico Loinaz
Program: Single Family Dwelling
City: Chapadmalal
Country: Argentina