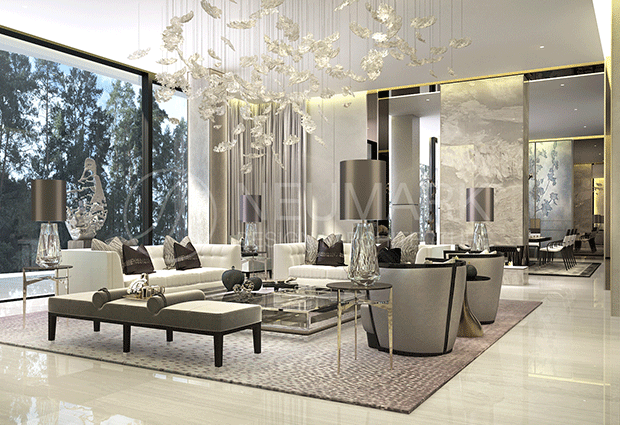 One of the most impressive projects of the NEUMARK studio is Barvikha country residence with a sleek airy contemporary design. This home is suited for the sophisticated and intellectually minded living in Moscow. Anton Neumark and Marina Anisovich have incorporated only the finest quality elements in this home, from exquisite rare woods, smooth metals, glass, fine leathers, posh fabrics to stunning stones.
The residence is a modern design with sculptural building aspects and all the latest architectural trends were used in this project from double lighting, open space to glazing large areas. Noteworthy engineering technologies have been incorporated throughout the home for luxuries, such as an elevator, a swimming pool separated from the spa area by a glass wall and incredible glass stairs.
RELATED: RESIDENTIAL
Read more after the jump: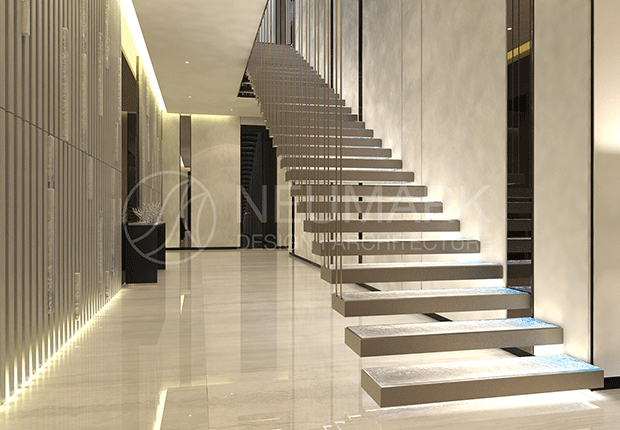 While developing the interiors, NEUMARK studio remained faithful to their artistic signature and created a refined interior using only the best materials, techniques, unique furniture, interior items and art objects. The color concept is built on a close shades palette with the inclusion of bronze marble and onyx.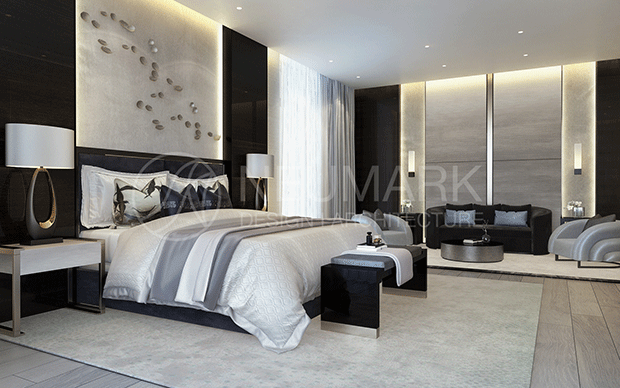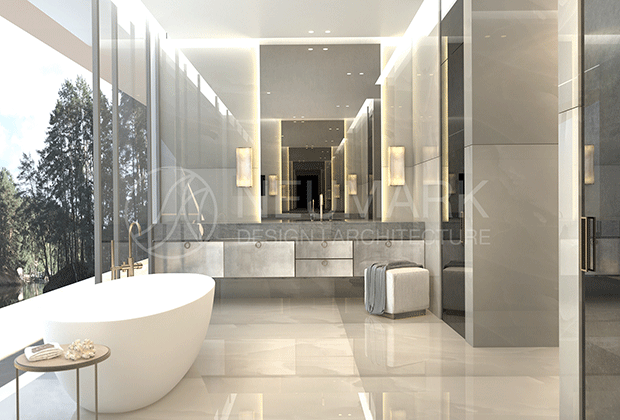 The first-floor area is planned as open-space and unites the living and the dining rooms. With leather wall panels and columns, marble floors and silk rugs the designers masterfully combined glossy and matte surfaces. The remarkable hanging onyx fireplace deserves particular attention. The airy light installations, like many items in the interior, were chosen specially for this project and are unique in their kind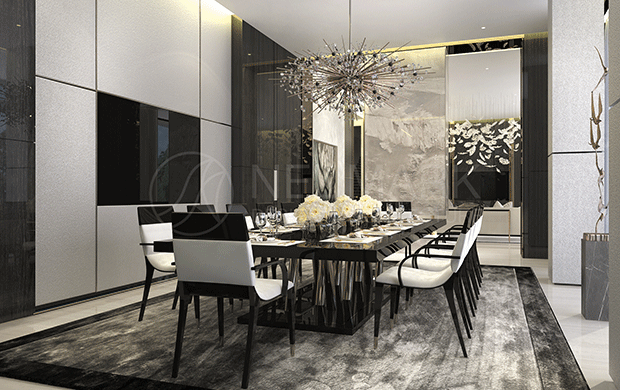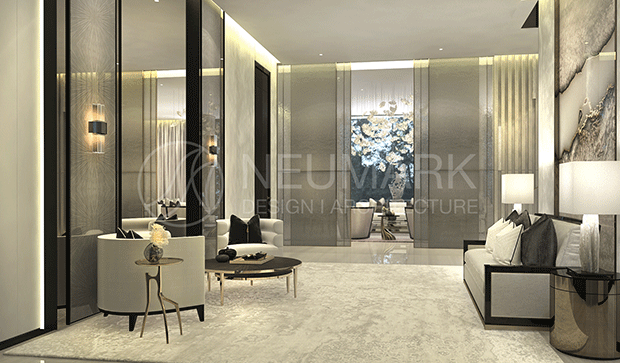 Barvikha project is truly a one of a kind creative concept, encapsulating the very highest professional standards from the architectural blueprints to the most intricate details, which make up the modern, luxurious and elegant interior.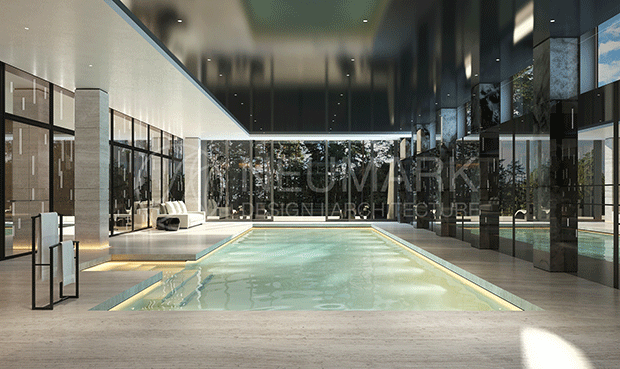 Location: Barvikha luxury village, Moscow Region
Square: 1600 sqm
Style: Modern luxury

Words by Laura Vanagaite @laura.vanagaite