Seferin Arquitetura have completed this modern two-storey residence located in Xangri-lá, Brazil. Take a look at the complete story after the jump.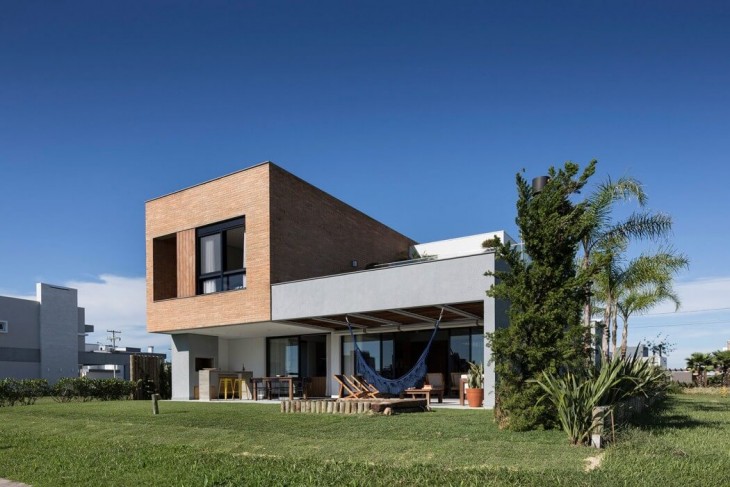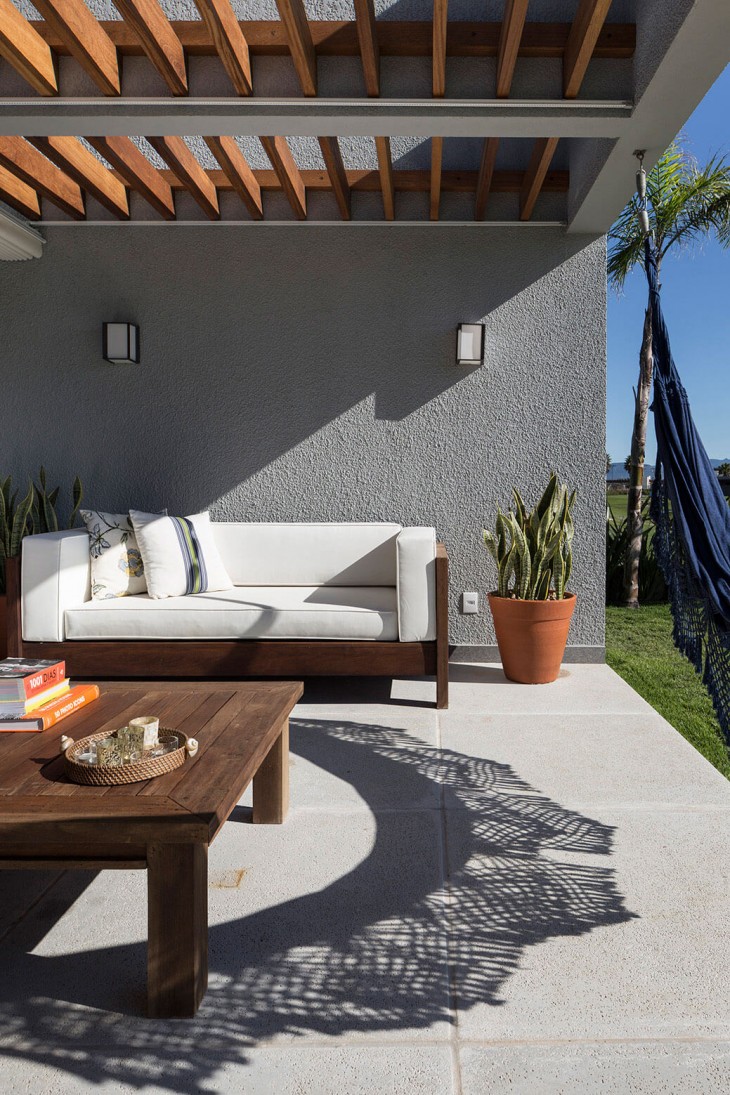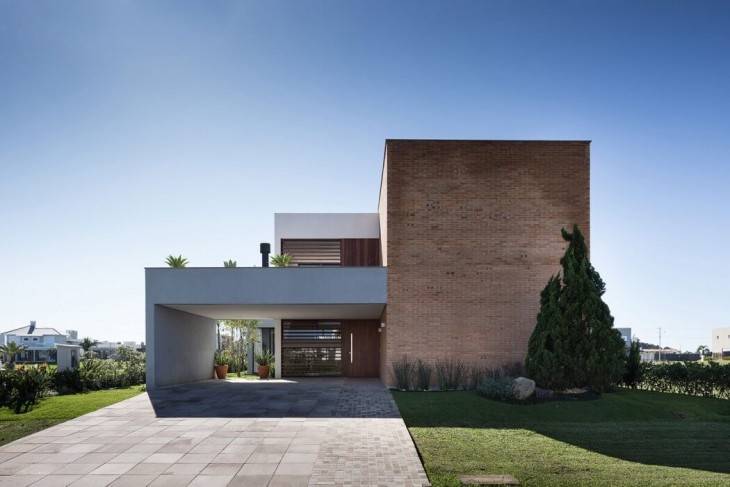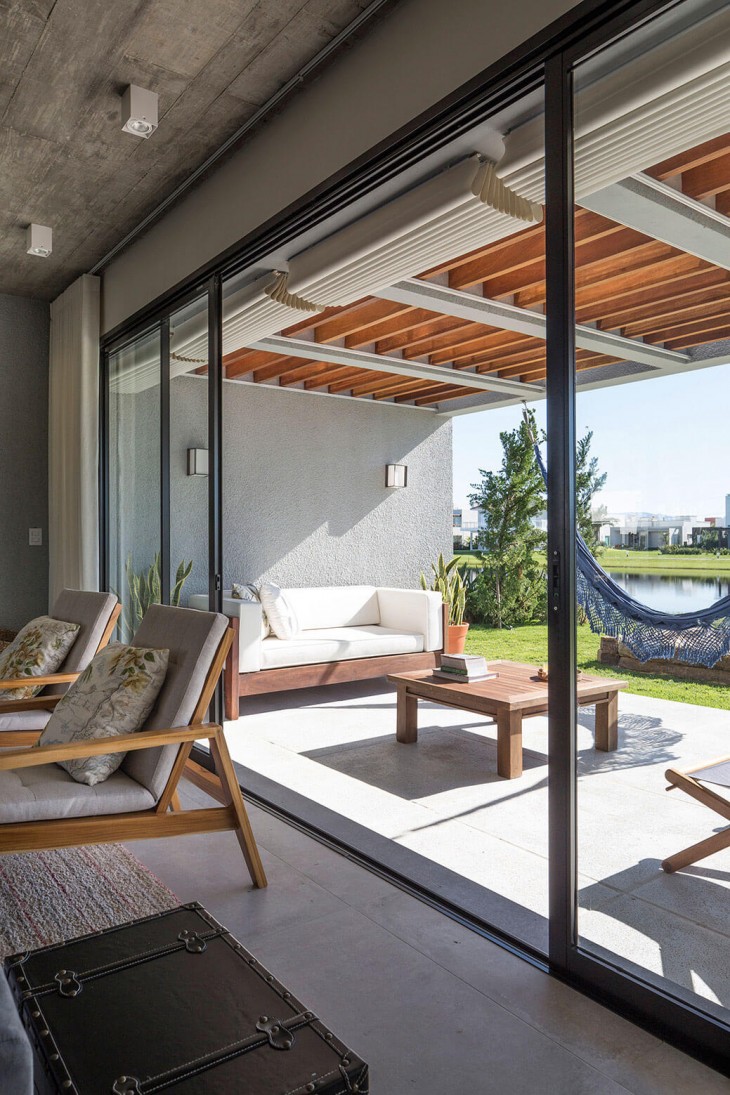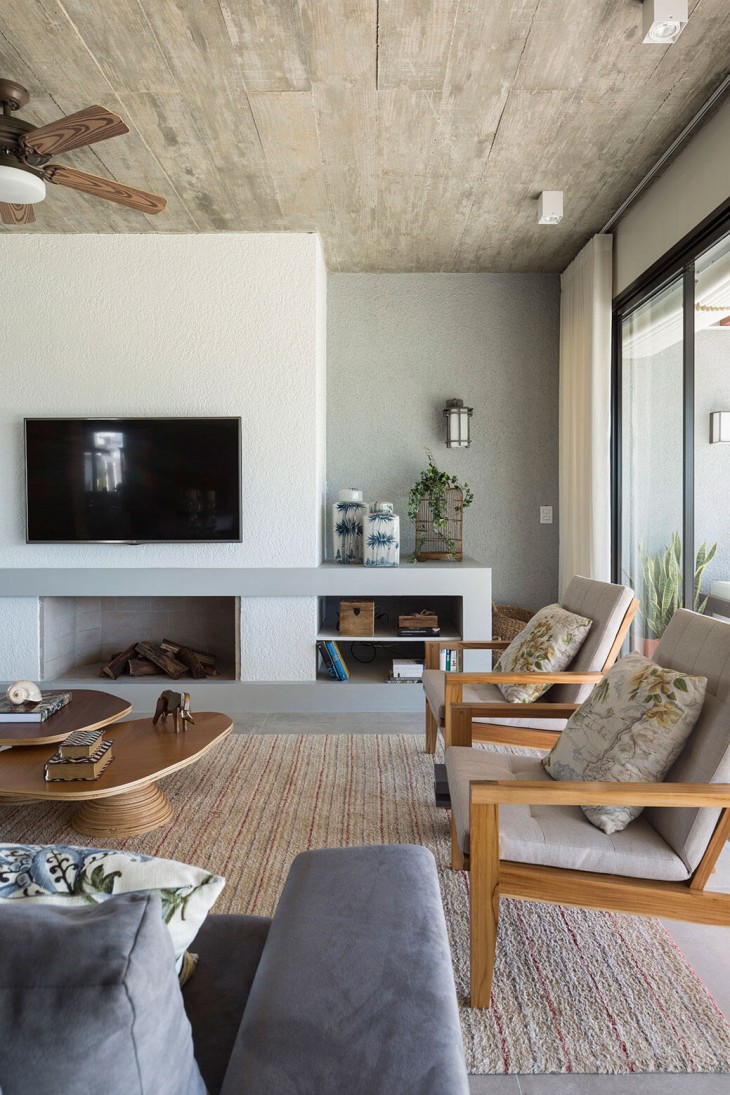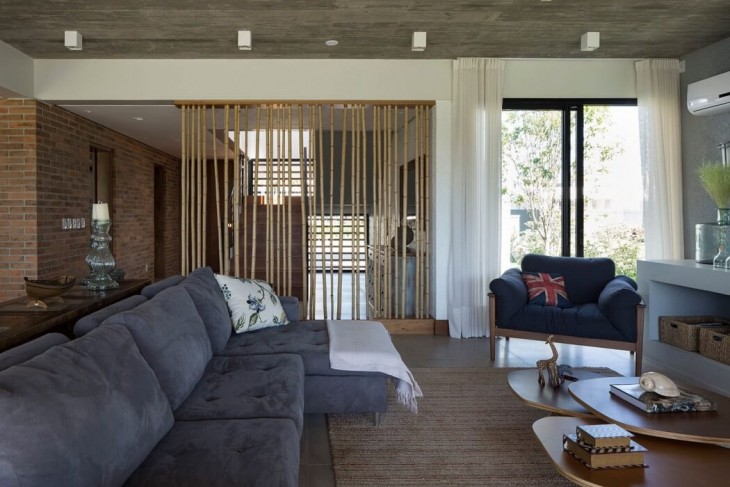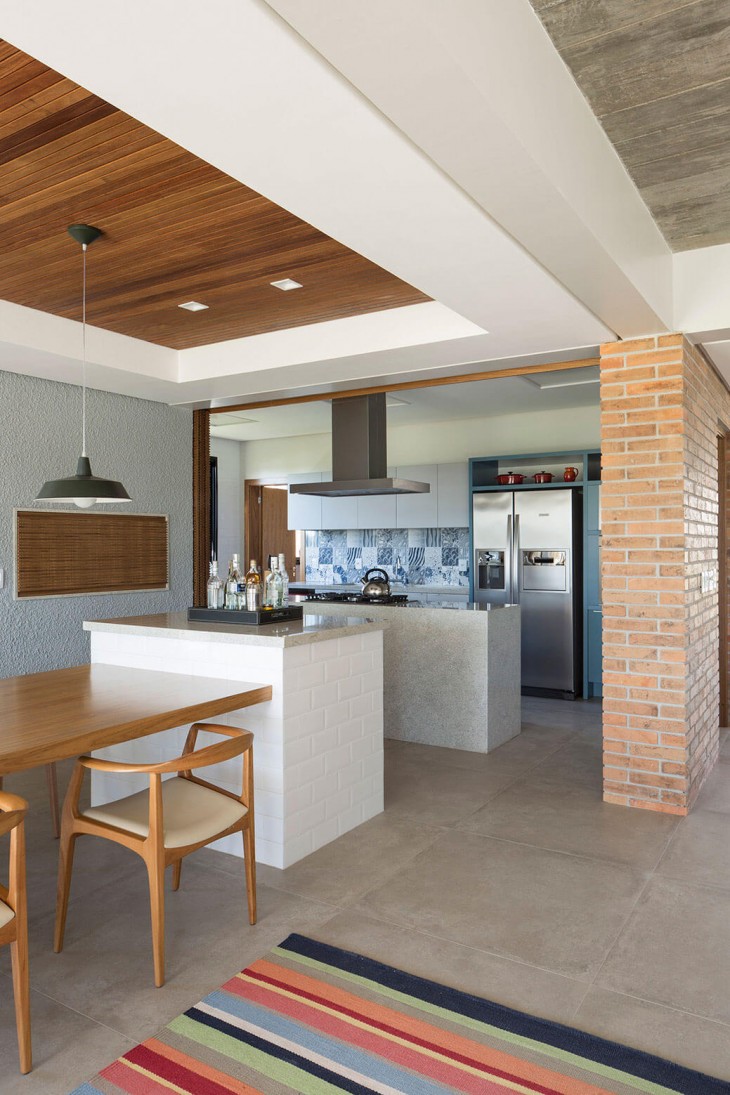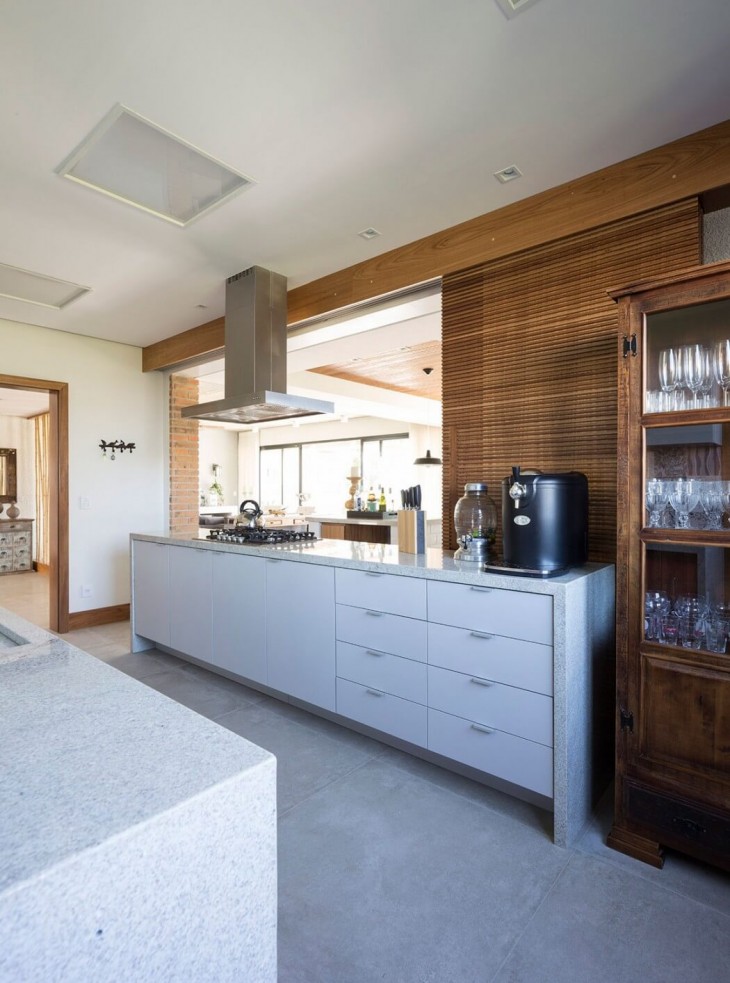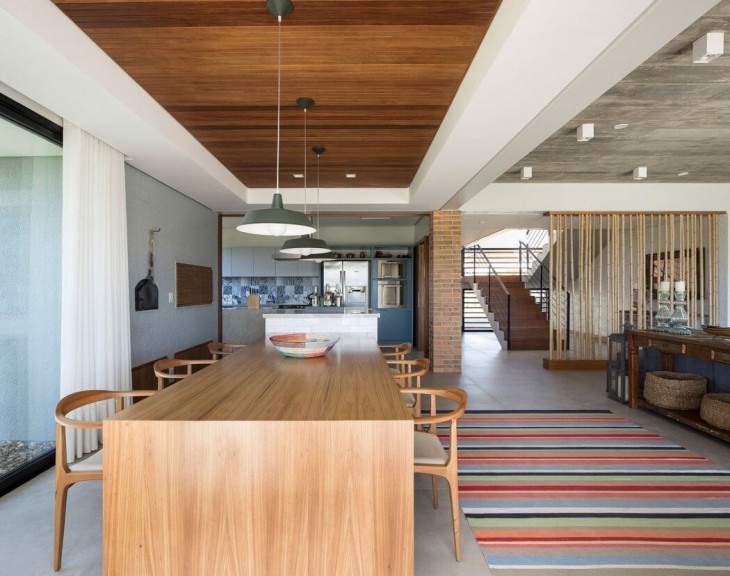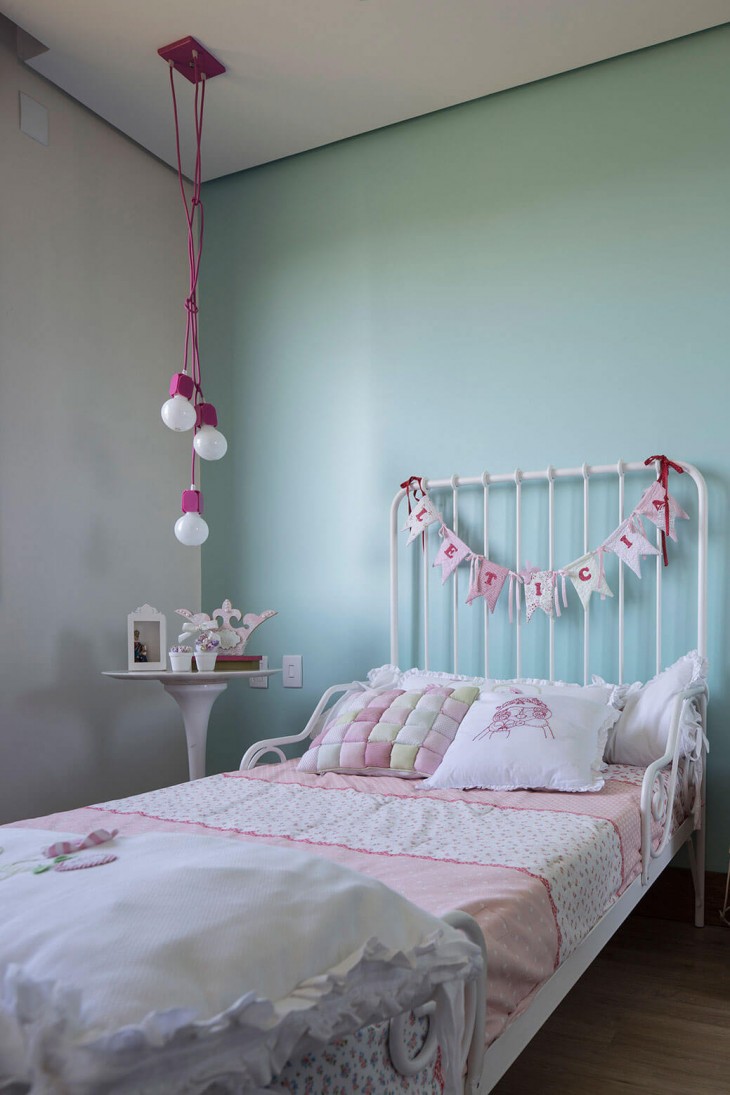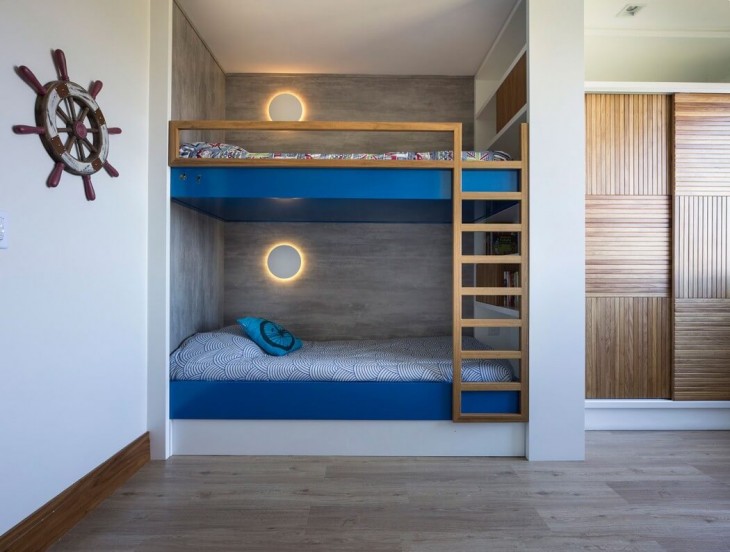 The project was designed for a young couple with two small children and their beach house at a residential condo. The concept was integrate social area providing interaction between the family members and friends. It was proposed one and only living room that has a fireplace for winter days. Next to the living is the dining room and the gourmet area with a barbecue pit, a pizza oven and a bar.
To enhance the functionality of everyday life, the kitchen can become fully integrated into the gourmet and dining room. So the kitchen counter becomes part of the gourmet area. However, on other occasions can become totally independent areas.
The social area has constant view of the condo´s lake and is integrated with a covered veranda that provides both a living as a dining area with table, bar and an external barbecue pit. In the social area of ​​the balcony a glass cover on a wooden pergola was created, and wooden brises and top curtain for solar control.
Back to indoor areas, other openings were created in addition to the connection to the balcony openings, they aimed for small gardens created on the ground, providing greater visual integration with the outside area and a cross ventilation of these areas, which minimizes the need for artificial air conditioning.
To separate the living room to the stairs hall a bamboo divisor was projected, creating another element to the combination of materials such as concrete, cement and wood. On the second floor a large terrace integrate the family on this floor and provides another moment of leisure and relaxation also for guests. Besides the view of the lake and the vegetation a living area with a gas fireplace was created.
On this floor are located the 4 bedrooms of the house, including the master suite with a lake view, as well as a bathroom with private deck that enjoy the same view. For service rooms was created a secondary access and a connection to the kitchen.
Photography by Marcelo Donadussi