Adam Hofman and Dominik Ilichman have unveiled a project that aims to provide a sanctuary for reflection and inspiration. The project, aptly named Hytta, is a modern cabin nestled in the picturesque landscape of Lípa nad Dřevnicí, Czech Republic.
A Retreat for Uninterrupted Creativity and Relaxation
Hytta is more than just a cabin; it's a retreat designed to free individuals from the constant onslaught of digital noise and daily distractions. The project, completed in 2022, offers an oasis of tranquility, where residents can fully immerse themselves in creative pursuits and find solace in nature.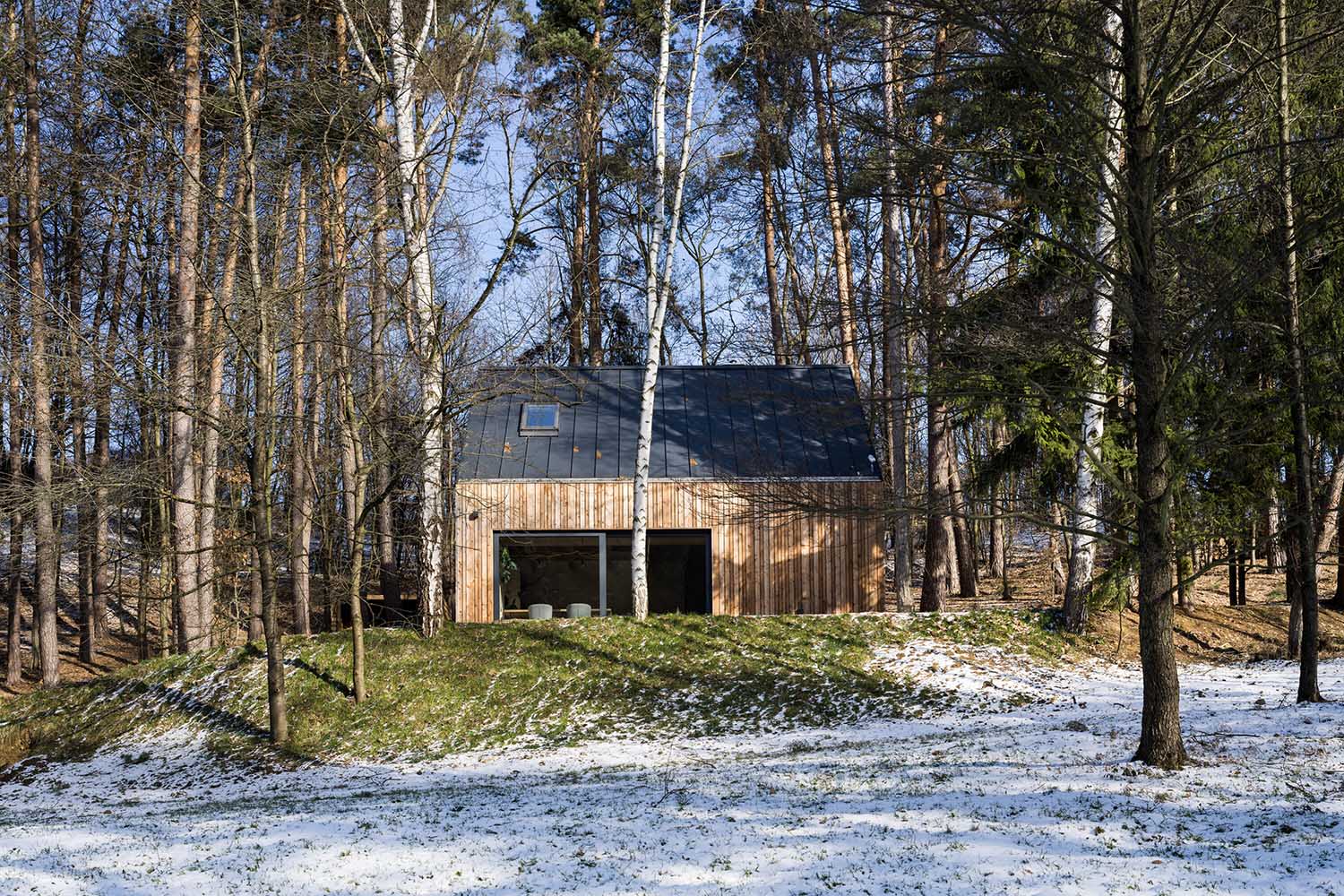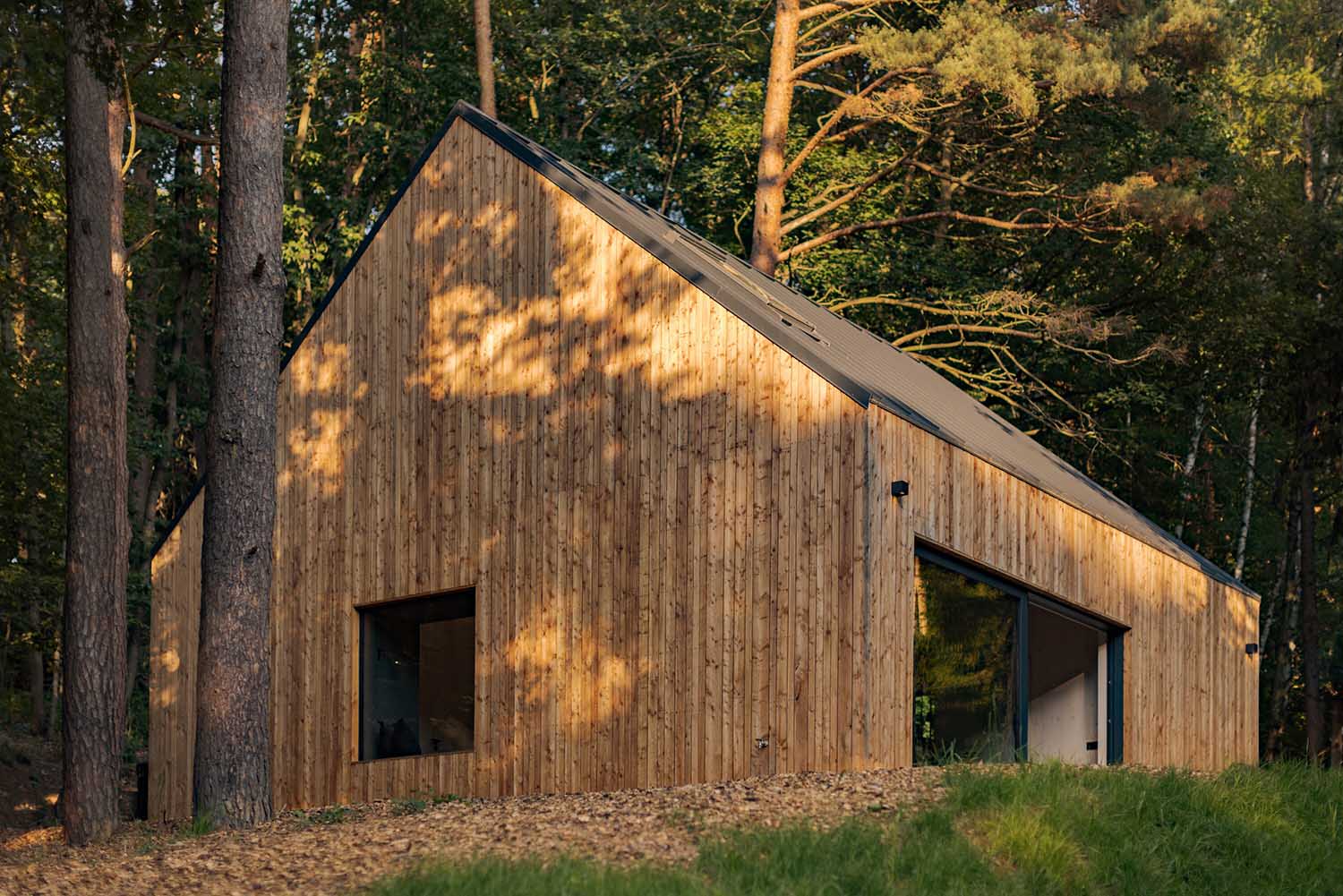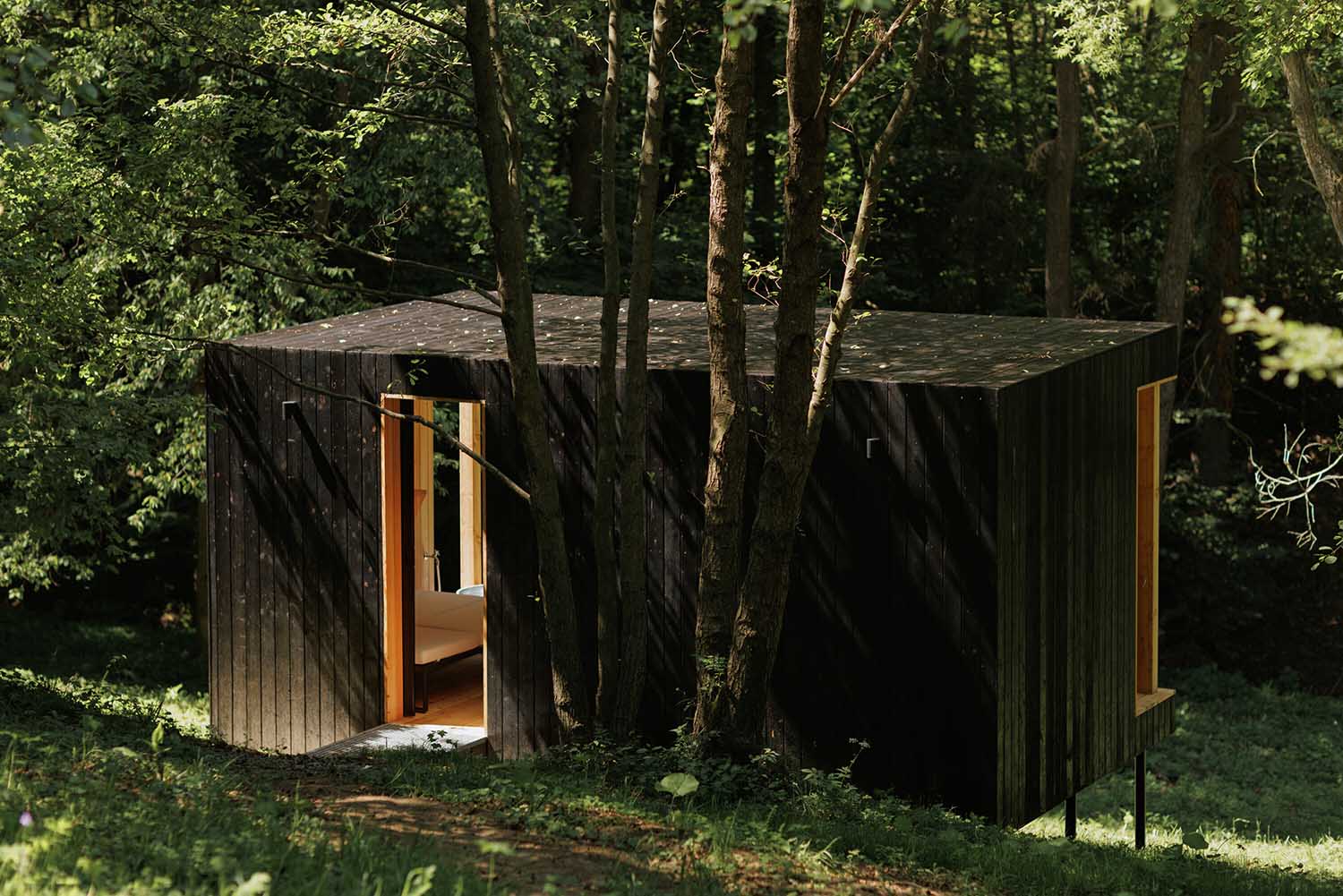 The Essence of Scandinavian Minimalism
The design of Hytta embodies the concept of Scandinavian minimalism, offering a space free from unnecessary distractions. The cabin's minimalist aesthetic is complemented by modern amenities, providing the best of both worlds. Large windows and a spacious terrace connect the interior to the surrounding natural environment, allowing residents to draw inspiration from the serene surroundings.
Thoughtful Spatial Arrangement
Hytta is strategically situated on a south-facing slope at the edge of a pine forest, providing privacy and a sense of isolation from the outside world. The cabin's floor plan is inspired by a former hunting cabin, preserving its shape while offering contemporary comfort and functionality.
The living area on the ground floor features a kitchen, a foyer, a bathroom, a utility room, and an outdoor bathroom accessible from the outside. The high gable roof in the main living area provides ample space for creativity, with a staircase leading to the main bedroom. The east-facing bedroom window allows residents to awaken to the beauty of nature every morning, while two cozy nooks provide additional sleeping areas, accommodating up to six people.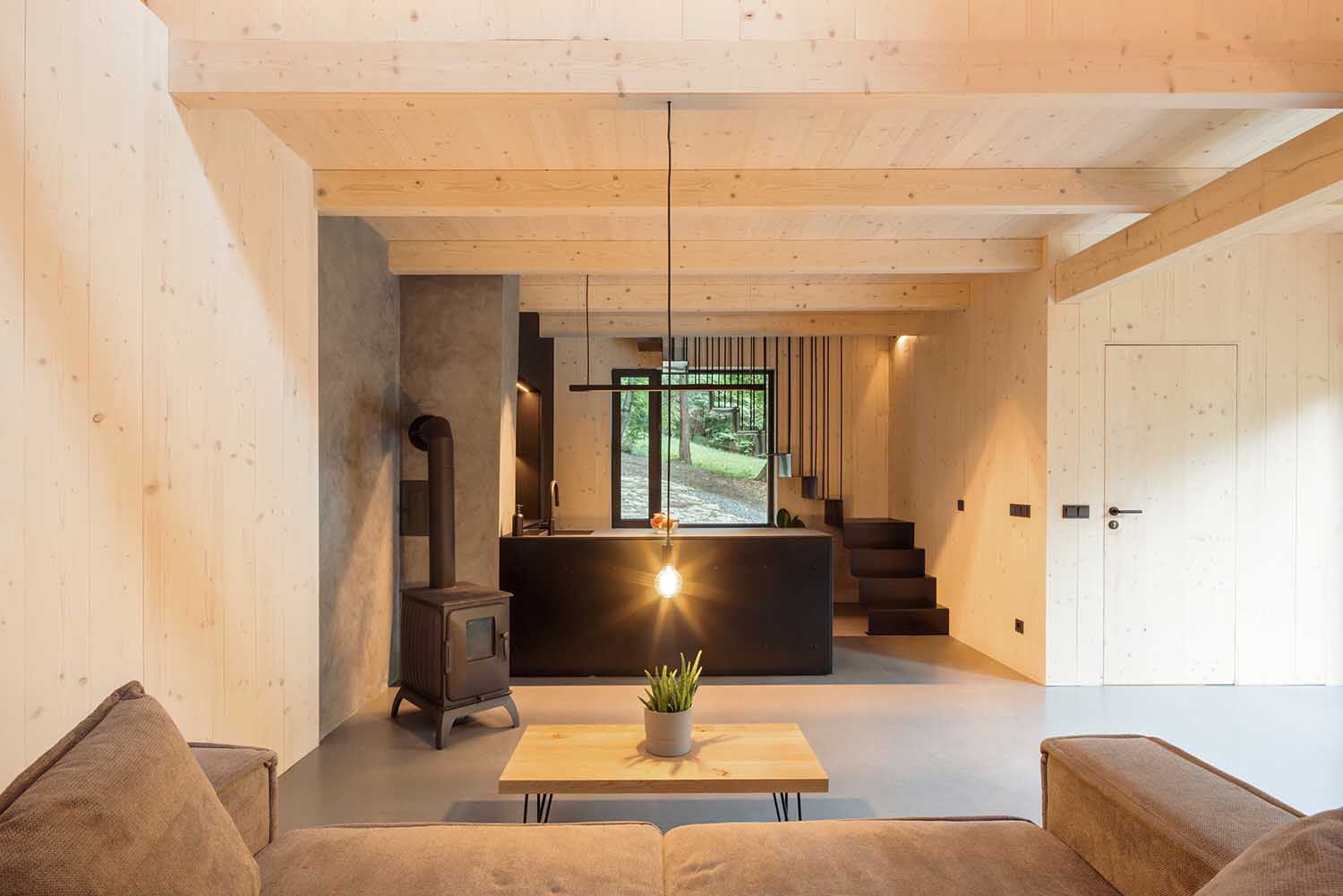 The living area features a large oak dining table that serves both as a dining area and a workspace. Technical facilities, including a computer monitor, can be extended from one of the library cabinets above the table. The workspace is enhanced by Starlink internet service and biodynamic lighting that promotes better sleep. Hytta is primarily heated by a cast-iron wood-burning stove with underfloor heating for temperature control.
A Sauna for Quality Relaxation
Quality relaxation is a crucial aspect of creativity, and Hytta offers a modern Finnish sauna located just a few meters away. The sauna, designed with the same minimalist aesthetic, includes a relaxation area, a shower, and the Finnish sauna itself, all set against a backdrop of uninterrupted natural views.
Meticulous Material Selection
Hytta's design is underpinned by a careful selection of materials, with larch wood, aluminium windows, steel roofing, spruce boards, and self-levelling screed with epoxy coating all playing a role in the cabin's construction. The sauna features charred-timber cladding, larch wood, alder, structural KVH beams, and steel elements. These materials not only contribute to the project's visual appeal but also ensure durability and functionality.
Project information
Author: Adam Hofman, creative concept and architect
Dominik Ilichman, creative concept – www.hytta.cz
Project location: Lípa nad Dřevnicí
Project country: Czech Republic
Project year: 2021
Completion year: 2022
Built-up area: 75 m²
Usable floor area: 99 m²
Plot size: 10 000 m²
Client: Adam Hofman and Dominik Ilichman
Photographer: Studio Flusser, www.studioflusser.com
Julius Filip, www.juliusfilip.cz