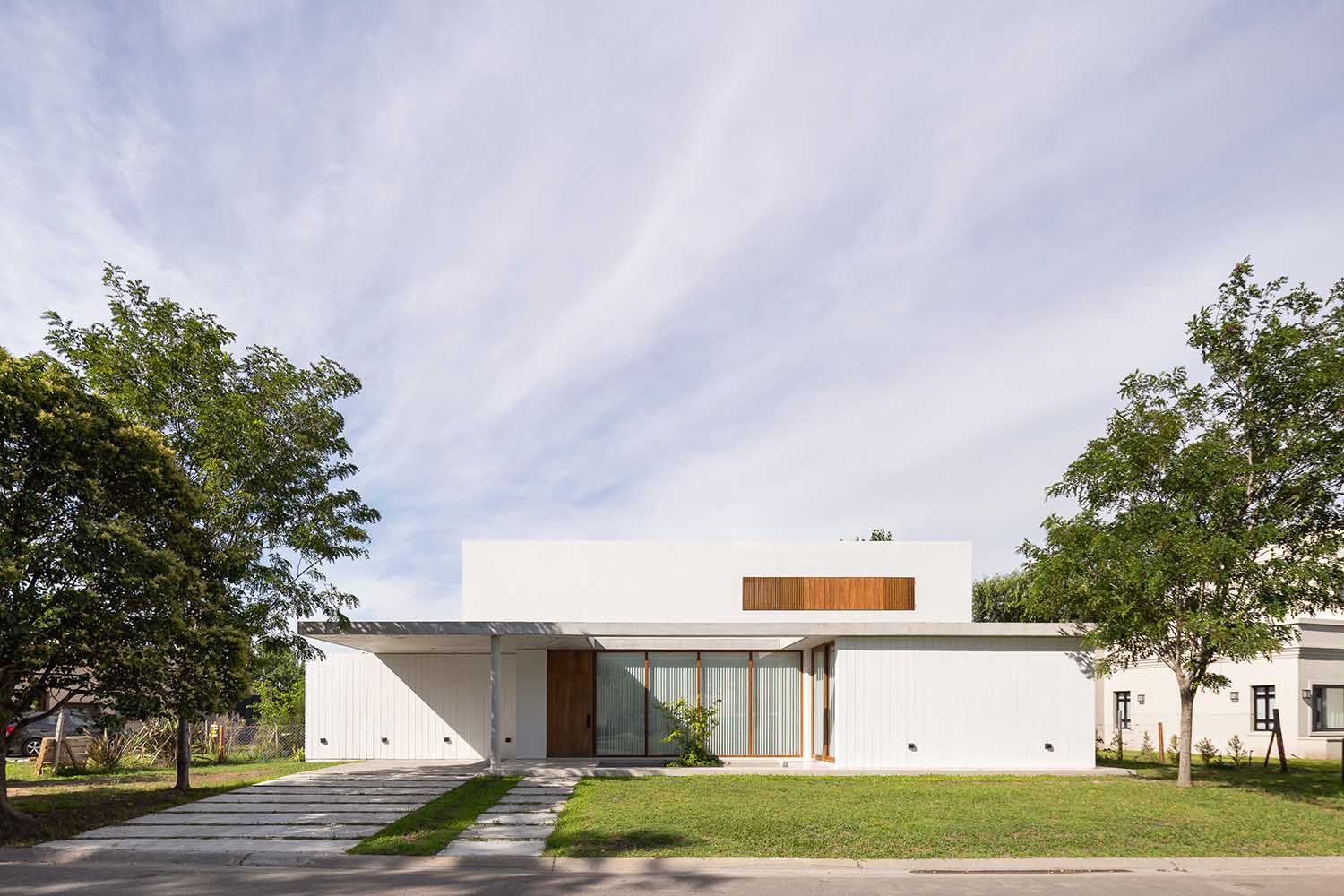 Architecture office LST Arquitectura has recently completed works on this stunning private residence situated in Escobar, Buenos Aires, Argentina.
The San Matias house is arranged based on a programmatic layout that considers both sunshine and direction, as well as vast vistas towards the exterior, due to its installation on a huge lot. Two levels of the house are joined by a main staircase that is found at the front door. The living room, dining area, lounge, kitchen with a daily dining space, and the children's play area are all located on the ground level, which is composed of two intersecting bars. The living room and the kitchen, which also has a dining area, are connected by a linear circulation channel. The staircase, which connects the two stories and serves as a visual divider between views of the front of the house and its inside, is situated on each side of this fictitious hallway.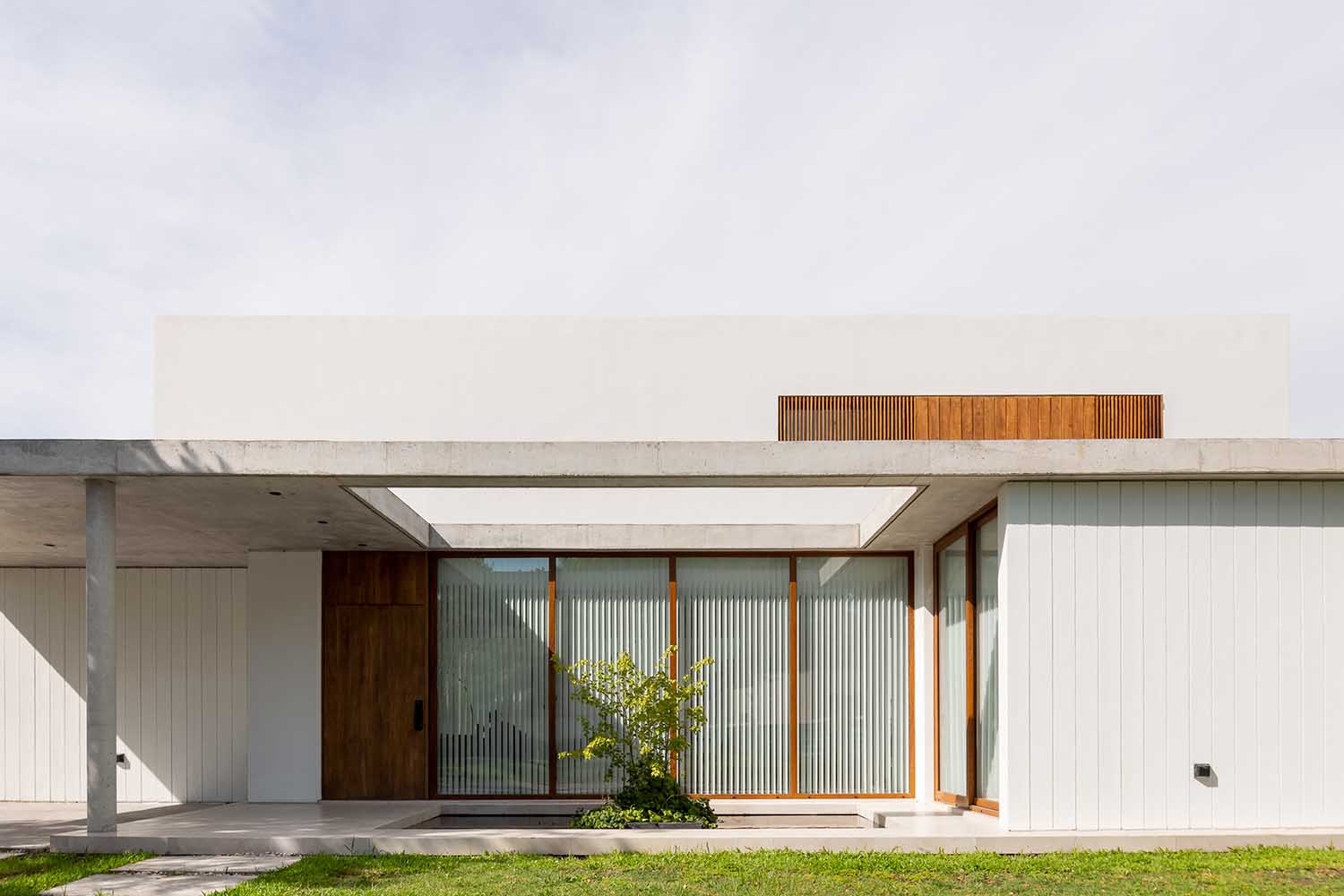 The area for private use is placed on the upper floor and is laid out in a bar parallel to the front of the property. It consists of a master suite with an extension to the rear that faces north and two more bedrooms with a common bathroom. The final room on this level is an office with views of the northwest that is used on a daily basis.
A perimeter concrete plane that encloses the home's four sides intersects the volumetric pattern of overlapping bars on the bottom floor and a single bar on the upper story. It functions as a material synthesizing element as well as a shield from rain and sunlight. This plane is split on the front of the home by a sizable void that extends onto the ground, providing a water mirror and a planter that complete the visual separation between the external and interior of the building.
A green patio connected to the lounge area and a pergola facing north are created at the back by cutting and subtracting from the concrete plane. These features provide shade for the outdoor living and dining areas.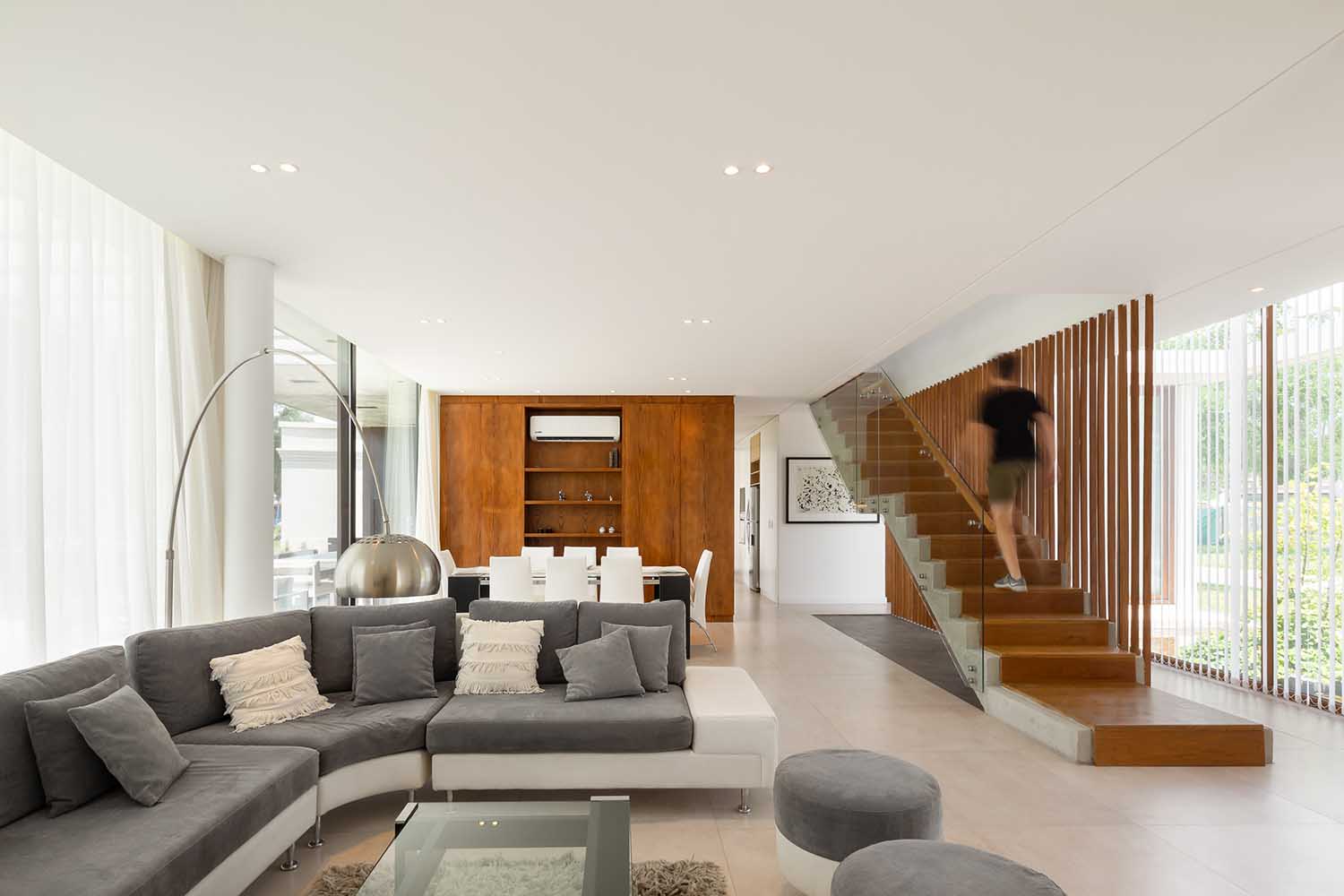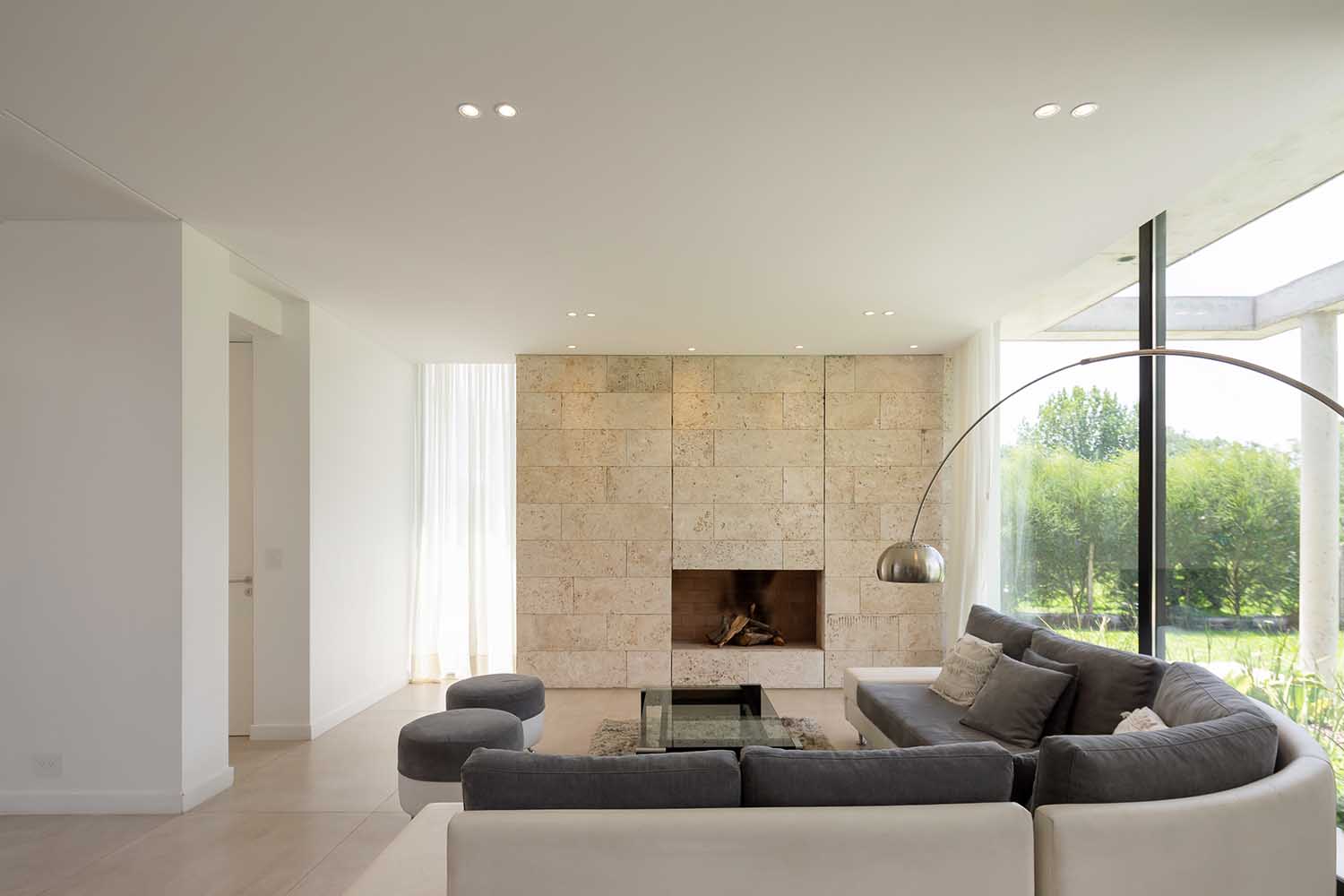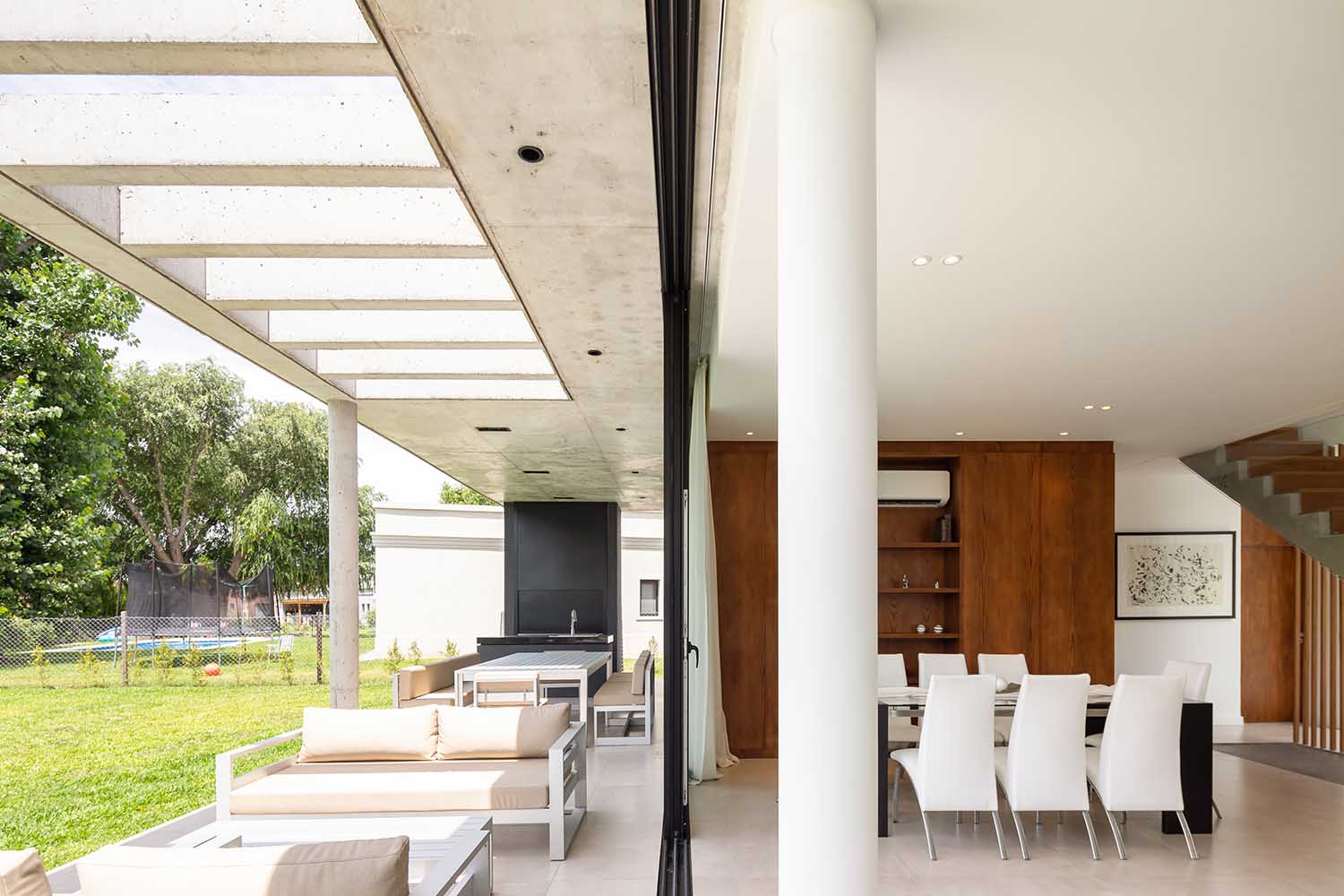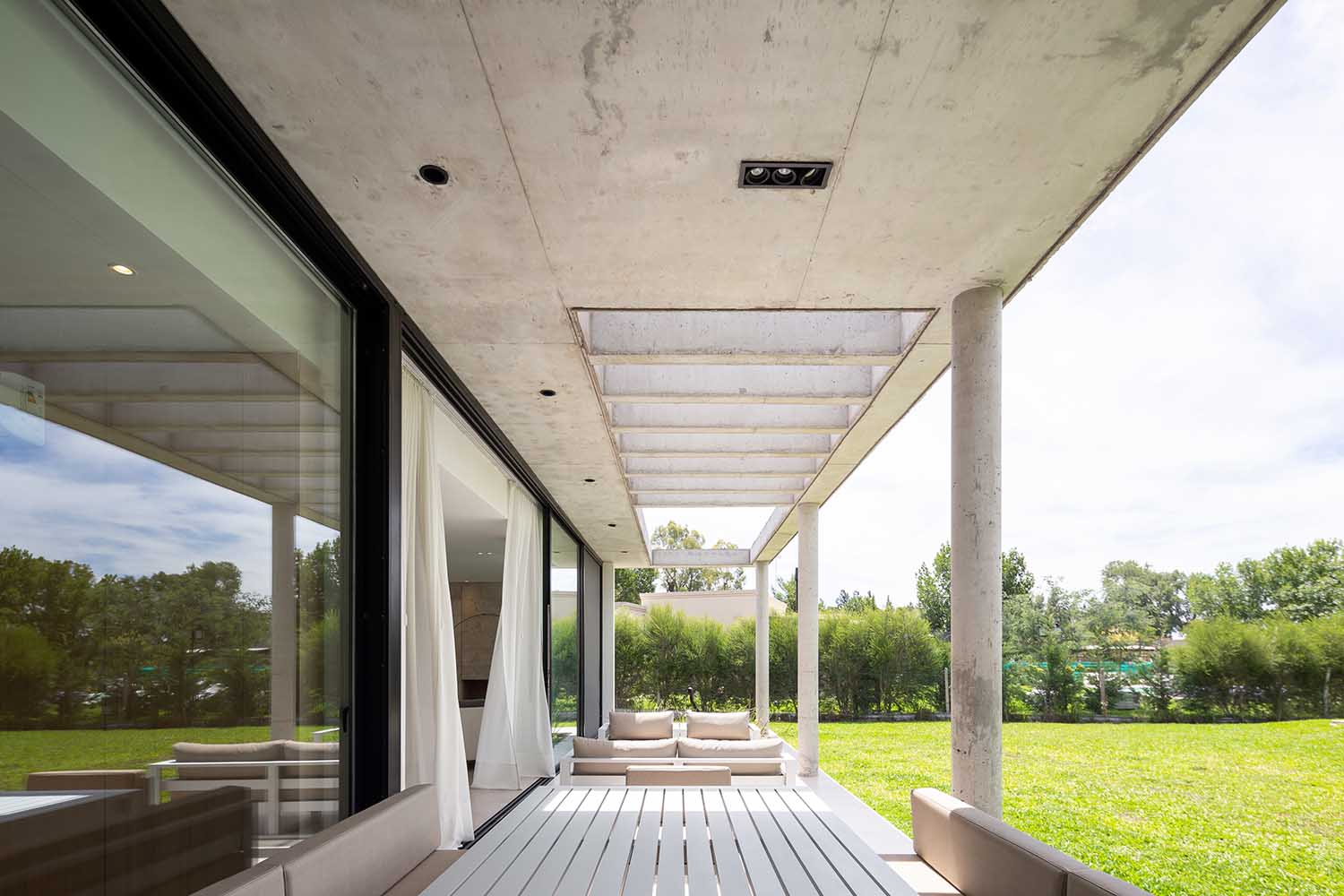 The house's façade aspires for a classic yet subdued material impression with a modern, minimalist style.
Its components include unaltered exposed concrete, kiri wood lattices and other architectural elements, and neutral plastered planes with a raw color scheme. This allows the ensemble to stand out from its surroundings without losing its connection to them thanks to the composition and gradation of various elements and textures.
Project information
Work: San Matias House
Architects: LST Arquitectura, Matias Landa, Gabriel Schesak, Sergio Tripoli @lstarquitectura
Engineer: Hernan Martinetti Eng.
Landscaping: Grow Landscaping
Area: 263 m2
Year: 2022
Photography: Ramiro Sosa – @ramirososafotografia