Río Arriba, designed by architect Pablo Gagliardo, is a residential building situated in the northern area of Rosario, a city where the Paraná River, Alem Park, and the new Municipal Aquarium complex come together. The building consists of 20 floors and stands out due to its distinctive feature: large individual terraces that offer panoramic views of different elements such as the river, vegetation, and the skyline.
The design of the tower takes into consideration the rhythm of the urban surroundings. Along the entrance street, the building recedes, occupying the lower part of the land. This design approach creates a green and welcoming entrance that integrates harmoniously with the context. Rather than having a traditional front and back, the building aims to multiply its facades based on the observer's perspective. It adjusts its height where the terraces require it and scales itself to interact with the neighborhood.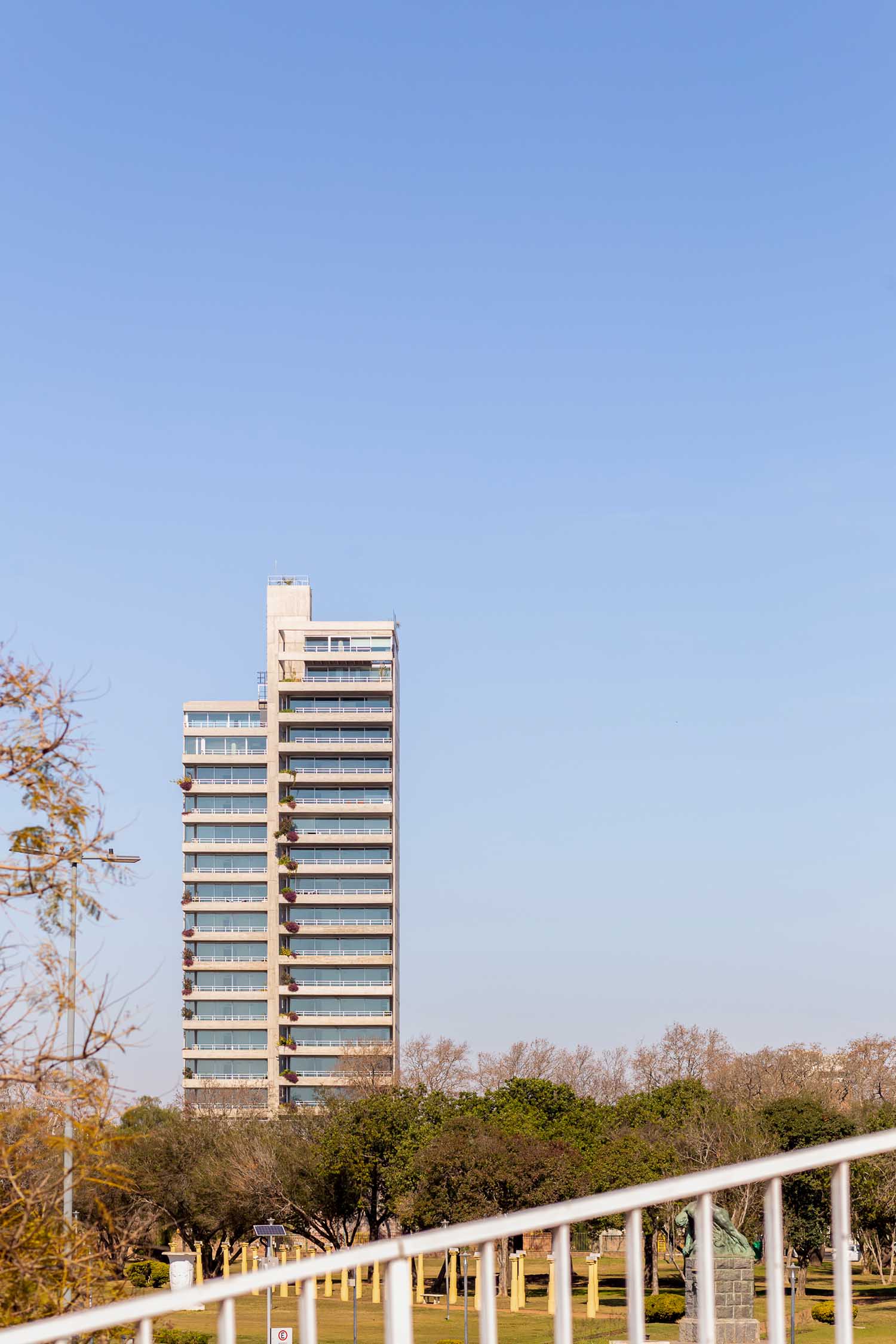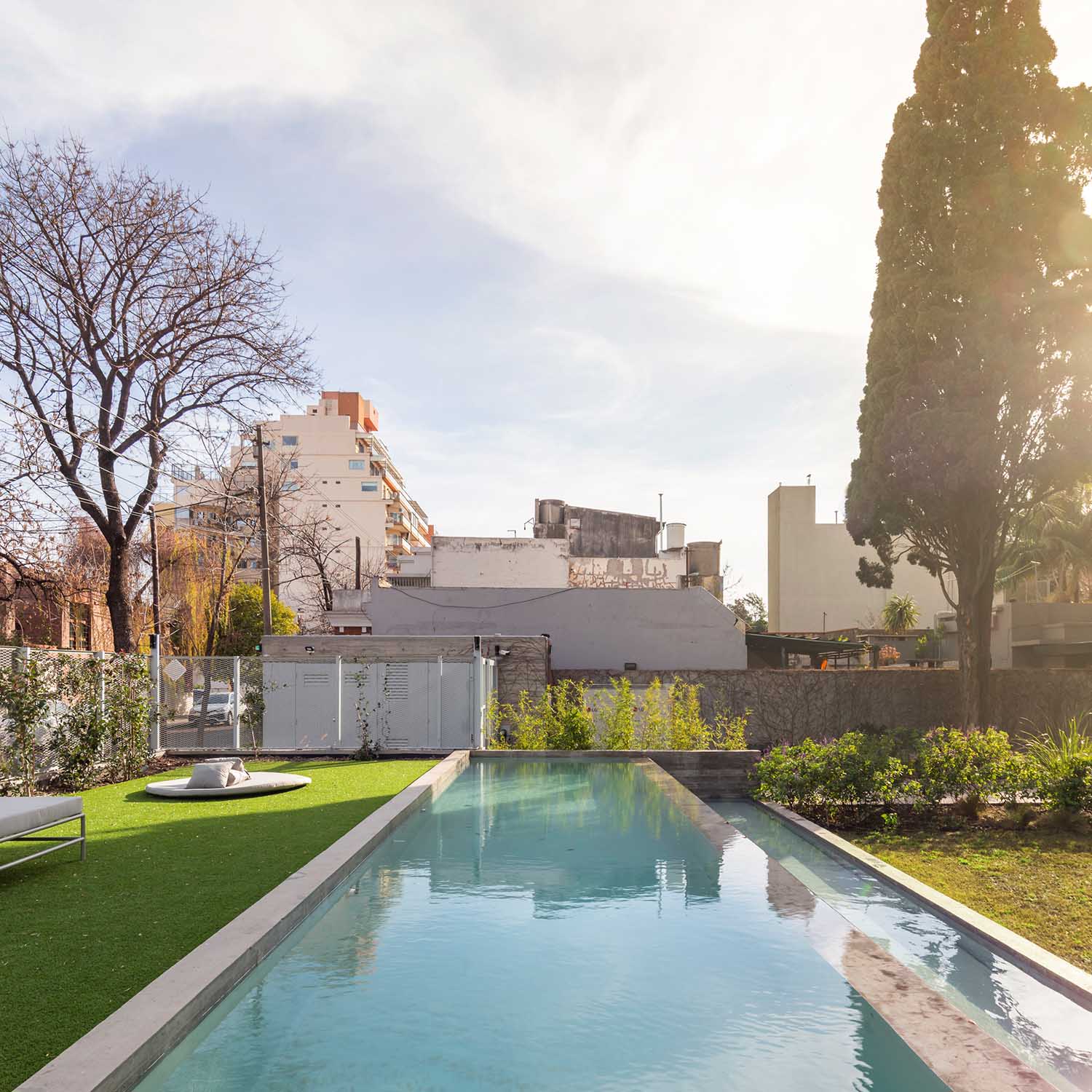 This duality enhances its unique character, offering an efficient living space for those who seek the advantages and possibilities of a house, combined with the exceptional features and quality provided by Obring Arquitectura, the architecture firm behind the project.
The semi-floors, which feature exclusive surfaces ranging from 120 to 160 square meters, consist of three bedrooms facing the city and a spacious central area that overlooks the river. This central space serves as a living-dining room, integrated kitchen, and opens up to a large private terrace. This generous open area towards the park provides a seamless continuation of the living room and incorporates desirable characteristics of a house with a garden, such as protection, green spaces, an outdoor kitchen, and an open-air environment.
Regarding the facades, whether viewed from the river or the ground floor garden, where the swimming pool, sun decks, and amenities are located, the building's exterior exhibits the characteristic boldness found in the architect's works: a combination of exposed concrete and glass. The uninterrupted slabs blur the boundaries between the interior and exterior spaces, facilitating a dialogue between the architecture and the city.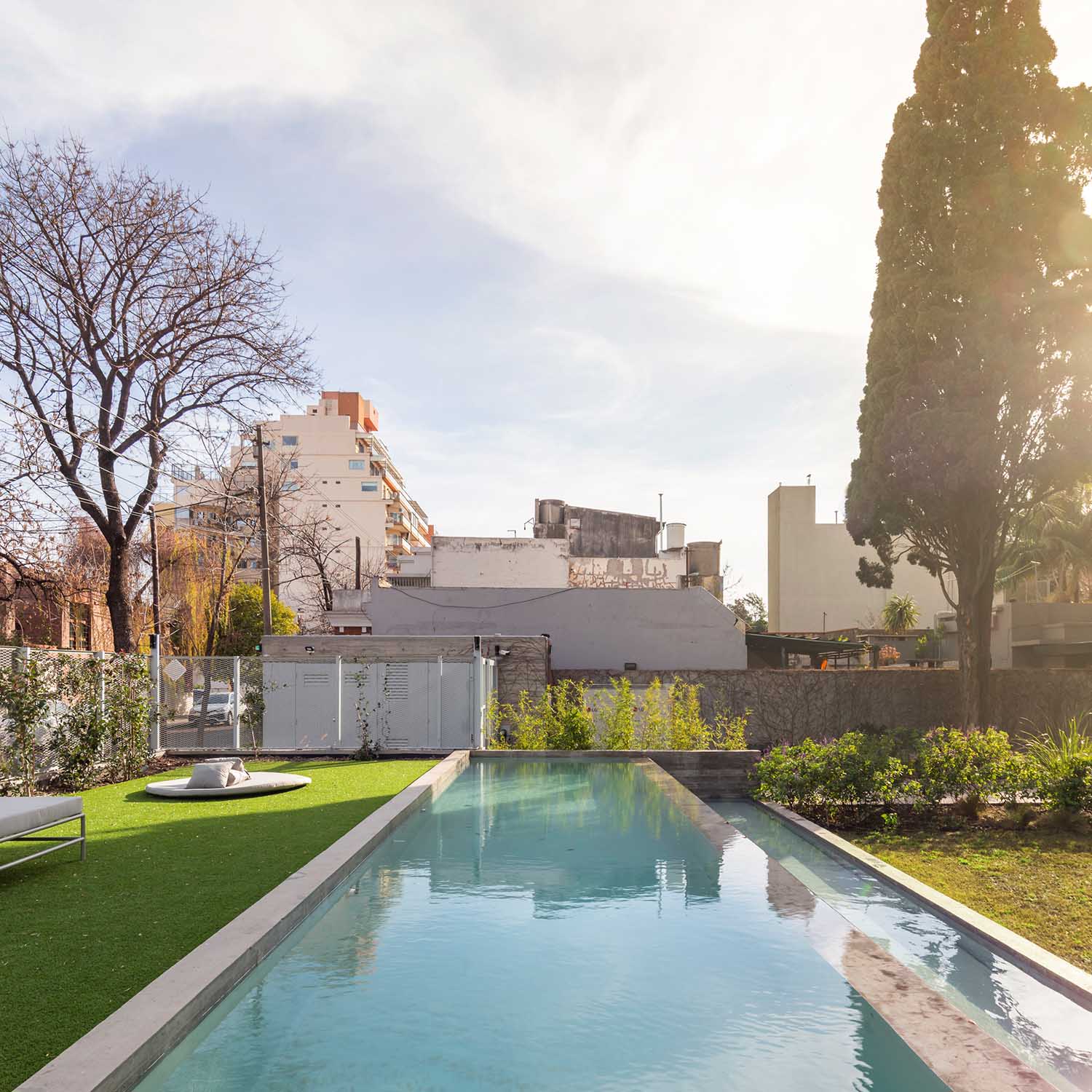 Furthermore, the design concept is reinforced on all floors through lateral flower beds incorporated into the structure of each unit. These flower beds, when repeated vertically, establish a connection between the neighboring park's vegetation and the entirety of the building. The concrete is treated in a distinct manner, resembling a soft and flexible envelope that curves to create new spaces without limits.
Project information
Project: Río Arriba
Location: Olivé 954 – Rosario – Argentina
Architects: Arch. Pablo Gagliardo
Collaborators: Sebastián Larpin, Lucía Galfione, Denise Fernandez, Betiana Ferrero, Ana Mugica, Cecilia Alianak
Engineering: Ing. Orengo and Associates
Landscaping: Ing. Fuster & Associates
Area: 6,800m2
Year: 2021