As a solution to Housing shortages, Hong Kong-based studio James Law Cybertecture, built a prototype of the OPod Tube House, a concrete water pipe transformed into modular housing. Each each 100-square-foot unit is designed to house one or two people.
The Opod Tube Houses offer a foldable bench that doubles as a bed, space for a microwave and mini-fridge, and a bathroom area. A large circular door doubles as a window to let in natural light.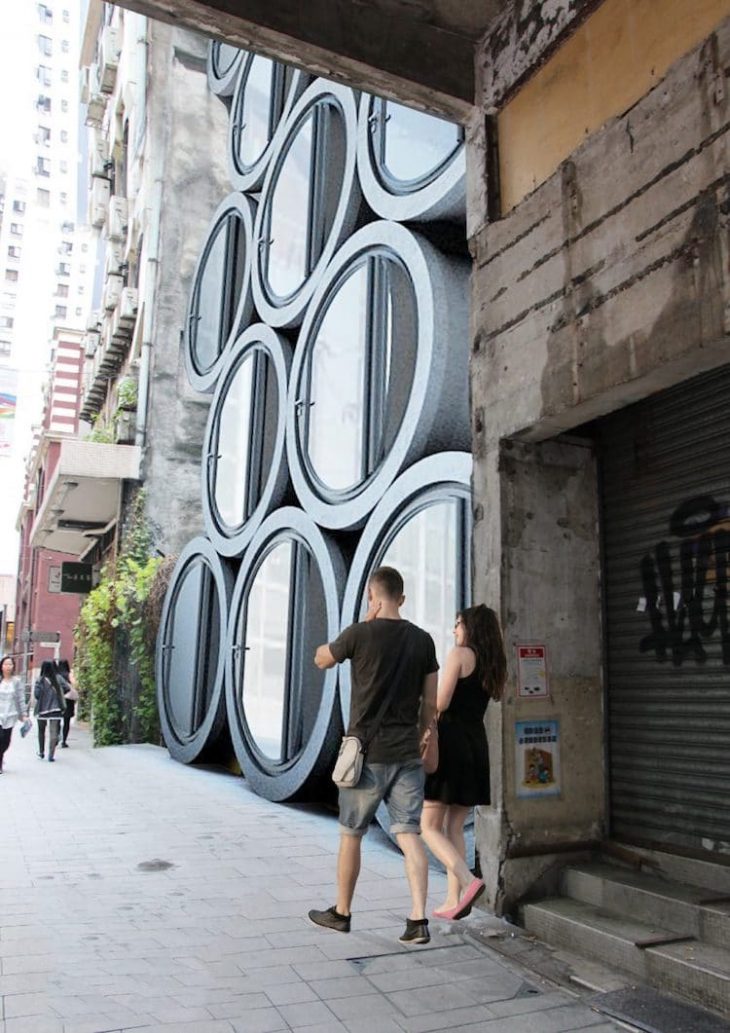 According to studio founder James Law, the housing units are meant to appeal to young people who can't afford private housing and who are looking for a temporary living situation for a year or two. Due to its size, the unit can fit almost anywhere, it can slot into the spaces between buildings or be stacked in vacant lots. They also can be transported to different areas and because their lightweight structure, the installation costs are kept low.
"Sometimes there's some land left over between buildings which are rather narrow so it's not easy to build a new building, we could put some OPods in there and utilize that land."
Find more project by James Law: jameslawcybertecture.com/