Leading fashion brands are today the integral part of the world of interior design. This route for many of them is often starting with wallpaper design then later the business expands into carpets, furniture and décor accessories.
Today the list of fashion brands endeavouring into production of complete homeware collections is long. The latest to join the game is Italian duo Dolce & Gabbana opening the special Dolce & Gabbana Casa collection during the recent Salone del Mobile fair in Milano. Elbowing with already established fashion brands in the field such as Fendi Casa, Armani Casa, Diesel Living and Versace to name a few.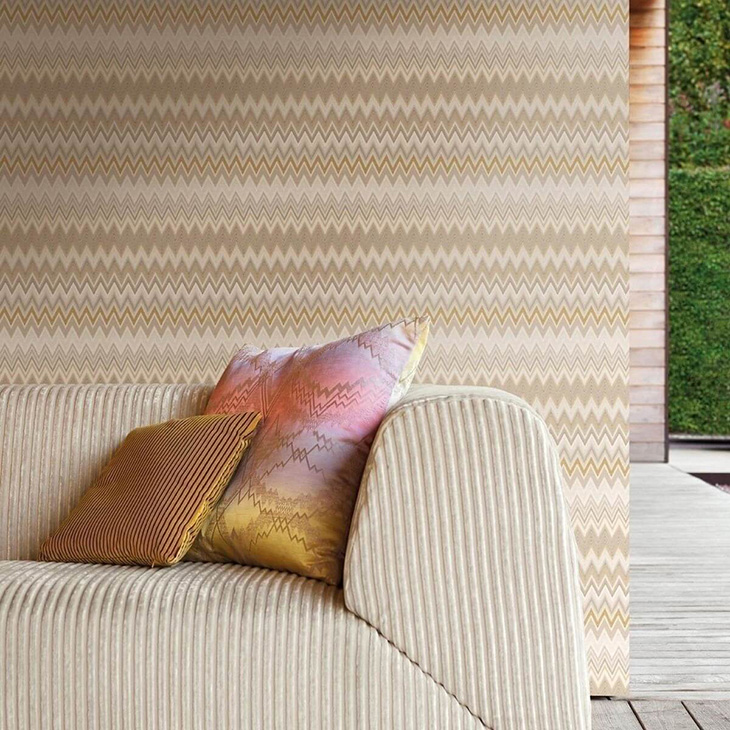 How Fashion Brands Enter Interior Design
Unlike Dolce & Gabbana who for their launch have developed a complete homeware range from wall coverings, to blankets, furniture and cutlery many other brands stop with baby steps. Wallpapers are the easiest entrance for a fashion brand into an interior design business space. Most fashion brands spend years developing their original monograms. The most famous one is Louis Vuittion, the LV is hard to miss. Yet every successful brand will at one point go into development of their own monogram as well as recognizable materials. For example Italian Fashion brand Missoni, known for its knitwear has long been in the furniture fabric game, starting with small cushions to sofas and armchairs upholstered entirely in Missoni fabrics. Naturally today Missoni Home owns a wide range of Wallpapers starting with the famous Missoni Zig Zag pattern. However wallpapers don't have to be branded; many can be found on go-to web pages such as Scenolia.com.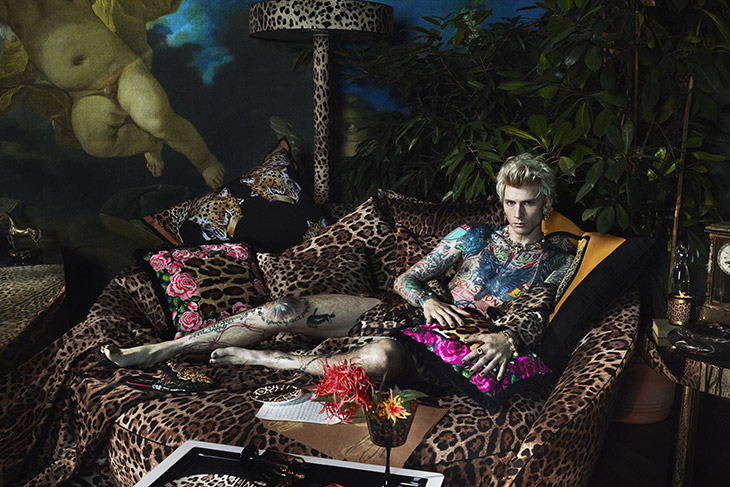 Wallpaper For The Hallway
Wall coverings coming from fashion brands are often created to stand out. Often small spaces are perfect for the same. If you are looking for a wallpaper for the hallway looking into more dramatic and more designed wall covering such as those by fashion houses may easily be the answer. This does not have to stop or start in a hallway. Wallpapers can only completely revamp your powder room, or a small kitchen. Often making a lasting impression for anyone who visits your home.
Carefully selected and placed hallway wallpaper can also help your smaller space appear much larger and cosier.
The Comeback of The Wallpaper
We are easily entering the 2nd year of the wallpaper comeback. For many the wall covering came back during the pandemic lockdowns and the days we had far more time to clean up and redecorate our own homes. Today you can easily order a wide variety of wallpapers online, not only those created by fashion brands. Fashion brands unlike many other interior design brands have quickly realized the power of the Wallpaper line. The latest to join the wallpaper game is the Canadian-Italian design duo Dsquare2 who started their interior design path by revealing this week their first wallpaper collection. The fashion designers and brand founders Dean and Dan Caten have shared with the press: "Wallpaper collection is a new way to experience DSQUARED2s lifestyle. The wallpapers give a deeper meaning to our interiors because the prints are visual references to who we are, they tell our story. We designed them to communicate a sense of place and our style".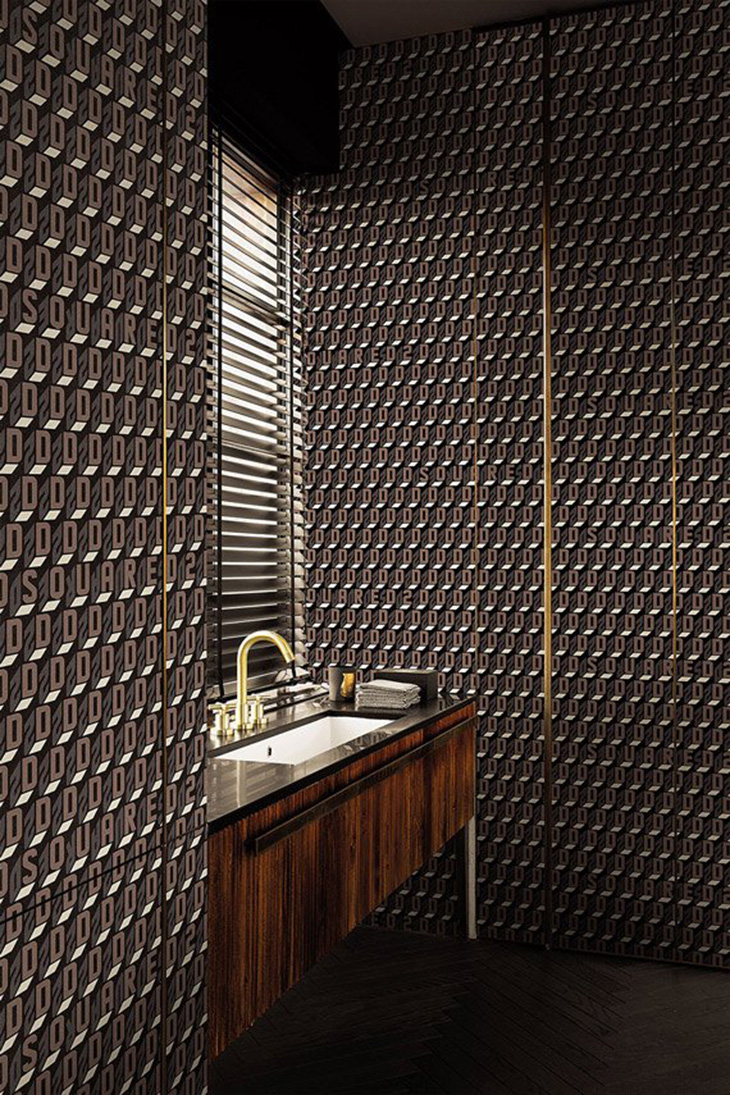 Just as many other fashion brands DSQUARED2 has utilized their brand identity by developing lines featuring their logo and name. However, they also added a slew of minimalist prints not necessarily spelling aloud the name of their fashion house. The same is the key for many fashion brands. The brands are today using the prestige of owning décor, furniture and wall coverings developed by them even when the designs are not easily branded.
Be On The Lookout for Young Designers
That said, the wall coverings business is not taken over only by fashion brands. You can often find great wallpaper designs by younger and independent fashion designers and artists. Many of these designers run small businesses and will greatly appreciate your support.