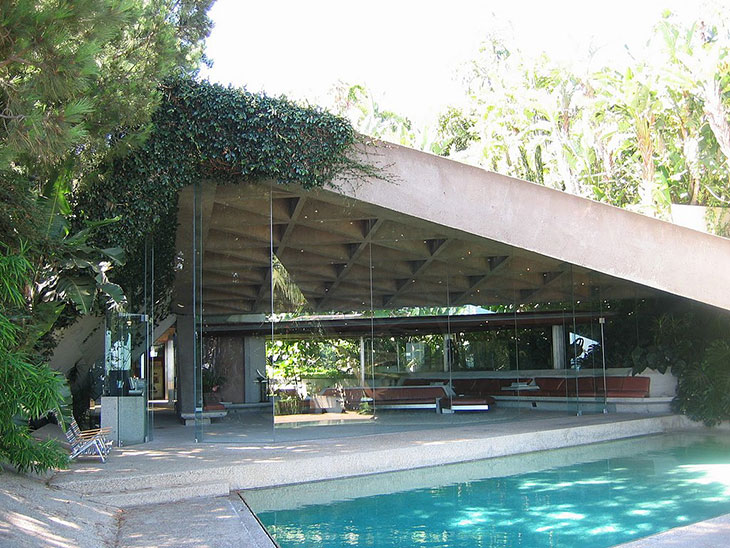 Emerging in the late 19th and early 20th centuries, Modernist architecture was a decisive break from the past, casting aside historical precedents and traditions. Rooted in the ideals of the Modernist movement—predicated on innovation, functionality, and the rejection of superfluous ornamentation—this architectural style celebrates simplicity, clean lines, and an intrinsic connection to the surrounding environment. The movement also emphasized the potential of new materials and building techniques, transforming not just skylines but also the very fabric of how life is lived within these structures.
Los Angeles, with its vast landscapes and a spirit of reinvention, provided the perfect backdrop for the evolution of Modernism. The city became a canvas for architects who dared to dream, experiment, and redefine the boundaries of design. These architects, responding to LA's unique blend of urban energy and natural beauty, crafted homes that were not just buildings, but experiences—melding interiors with exteriors, capturing sweeping vistas, and creating fluid spaces that changed the way we think about indoor-outdoor living.
Now, nestled among LA's diverse architectural tapestry, Modernist homes stand as iconic reminders of a transformative era in design. These houses not only define the city's skyline but also epitomize the values and aesthetics of Modernist principles. Here, we take you on a journey through five of the most beautiful Modernist houses in Los Angeles, each a testament to visionary design and timeless elegance.
1. The Stahl House (Case Study House #22)
Architect: Pierre Koenig
Year: 1960
Located in the Hollywood Hills, the Stahl House epitomizes modernist architecture. With floor-to-ceiling glass walls and an open-plan layout, it offers breathtaking views of the city. Originally part of the Case Study House program by Arts & Architecture magazine, it's a testament to the innovative spirit of mid-20th-century design.
2. The Eames House (Case Study House #8)
Architects: Charles and Ray Eames
Year: 1949
Nestled in Pacific Palisades, the Eames House is a striking representation of modular design. Comprising two rectangular structures made of steel and glass, it was the home and studio of the iconic designer duo Charles and Ray Eames. The house beautifully marries simplicity with functionality, reflecting the Eames' philosophy of design.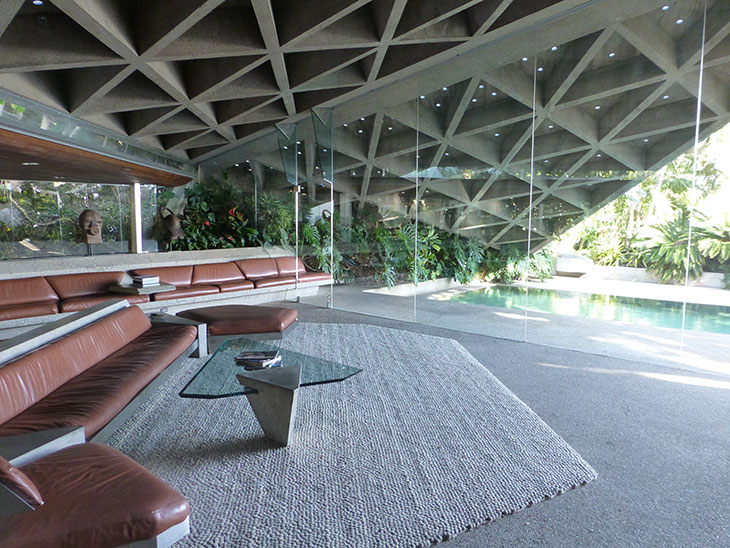 3. The Sheats Goldstein Residence
Architect: John Lautner
Year: 1963
Overlooking Beverly Hills, this house is a masterpiece by John Lautner. With its coffered concrete ceilings, extensive use of glass, and a series of terraces and pools that seem to flow into the city below, the Sheats Goldstein Residence redefines organic architecture. Moreover, its interiors have been meticulously curated, blending seamlessly with the structure.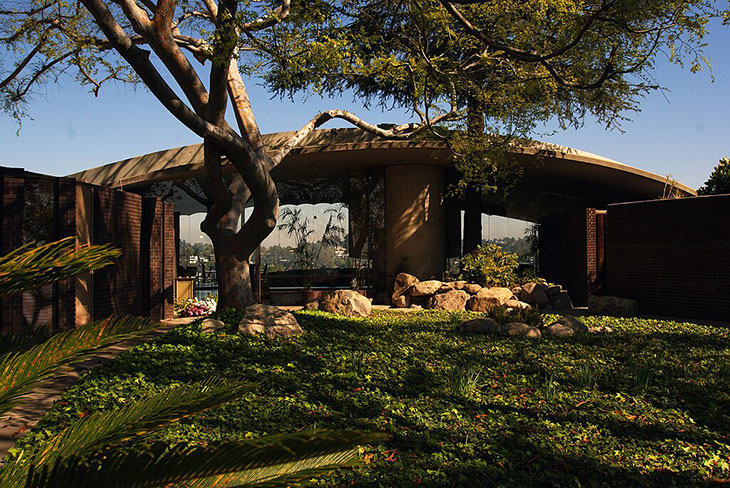 4. The Silvertop House
Architect: John Lautner
Year: 1957
Another gem by Lautner, the Silvertop House is located in Silver Lake. Known for its innovative engineering, it boasts a massive, sweeping concrete roof and a cantilevered driveway. The house, with its curved walls and panoramic windows, offers a harmonious blend of nature and architecture, making it a modernist dream.
5. The Schindler House
Architect: Rudolph Schindler
Year: 1922
Arguably the progenitor of LA's modernist movement, the Schindler House in West Hollywood is a minimalist marvel. Though it predates the others on this list, its revolutionary use of space and materials, such as tilt-slab concrete walls and sliding glass doors, paved the way for modernist designs to come.
The beauty of modernist architecture lies in its ability to challenge conventions while harmonizing with its surroundings. These five homes in Los Angeles not only capture the essence of modernism but also stand as timeless symbols of architectural prowess in the City of Angels.