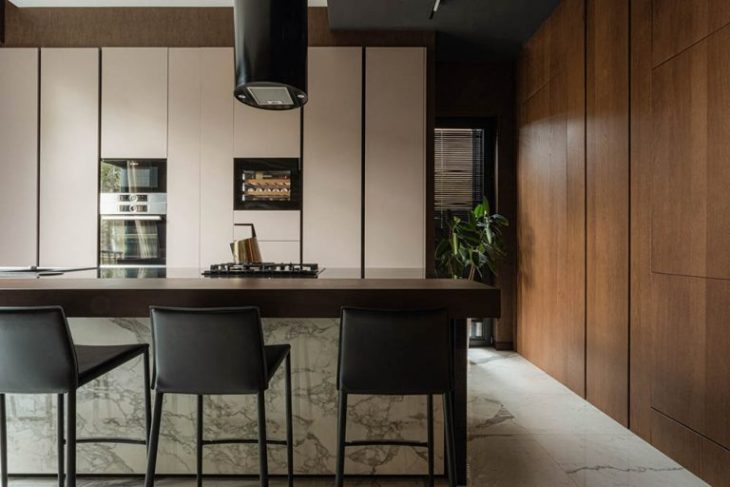 The kitchen is usually one of the most used rooms in a house. Thanks to many online websites that offer plenty of great ideas, you can always choose something that will improve the space you enjoy spending time in. Aside from functioning appliances, a kitchen's design is very important when browsing for new ideas.
Whether you're renovating or simply looking for inspiration to make your kitchen more efficient, here are a few ideas you might find interesting.
Add unique furniture
If you're thinking about adding an accent piece to your kitchen, you can add a ceramic collection of tableware to anchor the entire place. You can mix them in open cubbies and add splashes of a contrasting color for a vibrant yet straightforward color palette. In addition, you can connect your dining room with your kitchen.
Look for unique dining tables that can fit your current style and elevate your kitchen's design as well. It would be great when hosting an event for a bigger group of friends and family. They can sit comfortably and at the same time admire the unique design of your dining room and kitchen.
Change the fabric of the furniture
Sometimes, all you need is to change the fabric of your kitchen and dining room furniture to freshen up its look. This is one of the cost-effective redos you can start with right away. For instance, if you have bar chairs, you can swap their current look with new fabric.
You can also change the tiles on your kitchen wall or place new marble on the counters. Make sure you know how to play with colors so you can combine them correctly. If you're good with this you can bring a whole new look to your kitchen. Bring nature inside, and let sunlight shine through your favorite place.
Make it feel extra homey
If your kitchen doesn't get a lot of natural light it doesn't mean it can't have a sunny disposition. You can add yellow wallpaper and it will instantly brighten up the whole room. In addition, you can feature copper pots, soapstone counters, and a simple yet unique dining table instead of a kitchen island.
Your new kitchen's atmosphere will make anyone who enters feel right at home. If you have some room on your walls, you can add a painting that goes well with your new wallpaper or tiles. Add labels to your kitchenware and place some fruits on your dining table.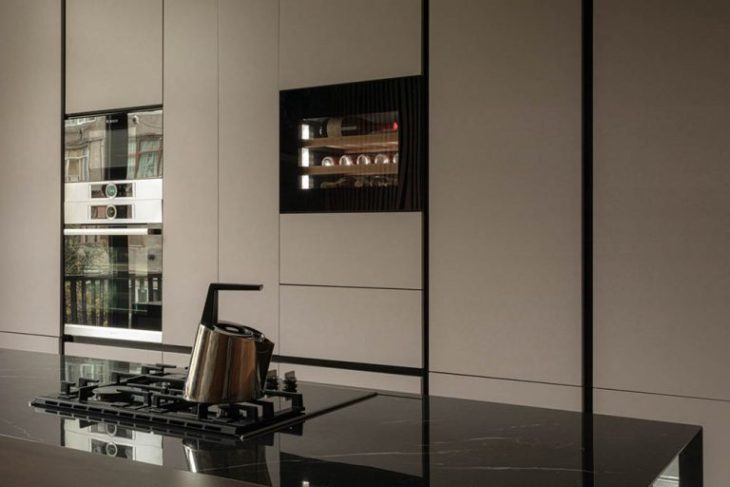 Remodel cabinet uppers
If your kitchen has plenty of windows, consider adding something that will not block the light entirely, such as café curtains. Also, make sure your lower cabinets can take care of most of the storage needs. Instead of lining your wall with uppers, you can install one strategic column.
Customize the open shelves with plates, cookbooks, fancy drinkware, and even artwork. If you already have upper cabinets and can't afford to replace them because you need the space, think about removing the doors. Organize your open shelves to display your favorite dishware.
Add happy paint colors
Usually, people paint their kitchen white. However, you can paint your kitchen the way you see fit. If you want to make it more cheerful, you can opt for a cream and pale yellow color scheme to complement your wood counters and terracotta floor tiles.
Make your cabinets more interesting by painting them in happy colors, while leaving your walls white. Stained glass for your kitchen door can be both clever and good-looking. It will block the view of your driveway and enhance street-level privacy by painting your glass panes colorfully.
Create a party on your floor
If you don't want to change too much of your kitchen and are looking for a simple way to add color and light, consider new flooring. You can paint the floor in a fun and checkered pattern or you can place concrete floors that bring an understated edge to your kitchen design.
If you want to make your kitchen modern, a two-tone paint job can be just what you're looking for. It will add a modern contrast to your wood cabinets. Graphic porcelain floor tiles, for instance, provide a patterned look, while a butcher-block countertop and upgraded appliances can round out the kitchen makeover.
Final thoughts
If you still can't decide what exactly you want to change in your kitchen, make sure you continue to search and get inspired. You can find plenty of great ideas that you can also do yourself without spending too much. Create bespoke herb holders if you're a foodie and want to enjoy cooking tasty meals. Simply reach out and grab your favorite spices to add to your favorite dish.
Images from SLAMEER by STIPFOLD – See the full story here