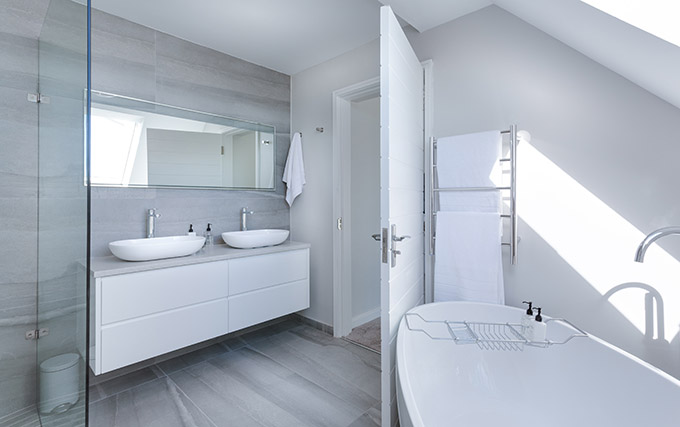 Having to share a bathroom with many members of your household can be stressful. Also, it can turn into a daily fight when everyone is trying to get ready at the same time to go to work, school, and other activities. Adding a new bathroom to your home is precisely what you need. But before getting started, you probably have some questions that would need to be answered, such as if you have the needed space. Or, how much it would cost.
Where can you add a new bathroom?
Walk around your home and study the potential spaces for a new bathroom. Do you have a walk-in closet? If it measures roughly 25 feet, it may work for a small bathroom. Or you might find a hallway that can be closed off to put in a bathroom. Maybe your master bedroom is generously-sized and you could carve out a section to be converted into a bathroom. Other possible spaces can be found either in your basement or in your garage if you have them. You may also consider adding a small bathroom underneath a staircase. Another creative idea could be to split up an existing large bathroom into two smaller ones.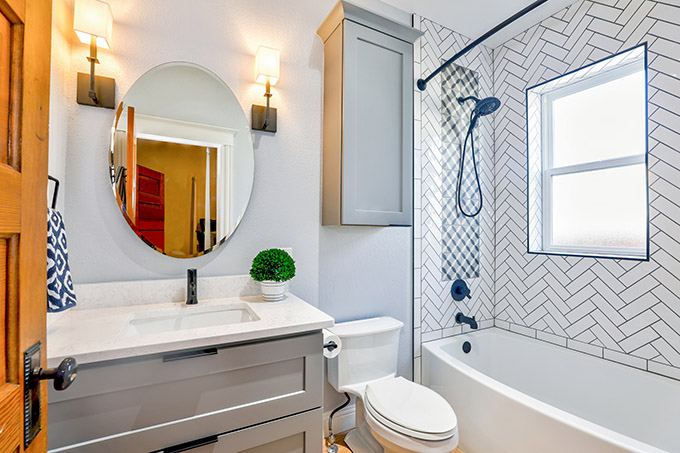 What should you know before getting started?
Obviously, certain conditions need to be met before starting on this project. For example:
Does the space you are considering for the new bathroom actually allow for a toilet, sink, and shower to be installed? You may only have enough room for a half bath.
Does your home have existing water and waste piping in or close to the area you are considering for this new bathroom? Your contractor should check on this point before accepting your planned location.
Will there be ventilation for the new bathroom? The bathroom you want to add needs to be well ventilated. This holds true if you are adding a tub or shower. That is why it's ideal for the location to have an exterior wall where a window can be placed. Other spaces may have a roof where a skylight can be installed. Think also of adding a fan to help circulate the air.
Do you need special permits from your city to add a new bathroom? You may be able to add a bathroom but not where you want it to be. You may also discover that the plans do not meet with your city's code. Find this out before you begin.
How much will it cost?
Depending on whether you build a new bathroom within your existing space or actually add an addition, the cost of a new bathroom can range from an average of $7,600 if it's installed within your home and around $22,000 if it's in an addition. Although some homeowners may pay as little as $2,500 for one.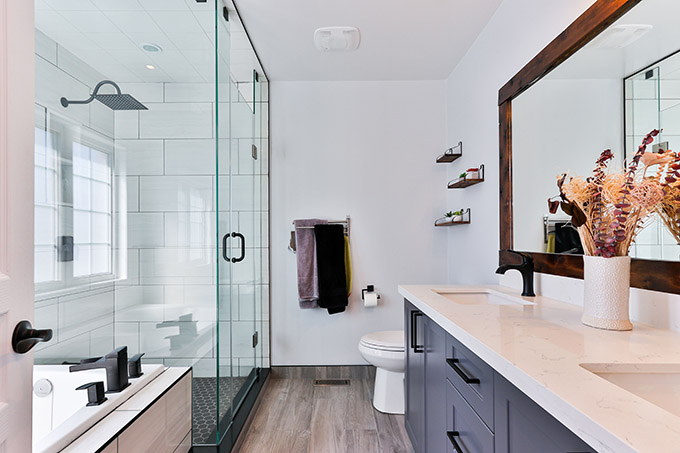 Will a new bathroom add value to your house?
It is estimated that adding a half bath will increase the value of your home by a little over 10% while a full bathroom will boost your home's value by almost 20%.
If you are thinking of adding a new bathroom to your home, Home Care Contractors is ready to offer you the guidance and advice you need. Whether you need a half bath or a full one, our team is ready to build the bathroom of your dreams.