In a building build almost 100 years ago in Kiev (1917) Dan Vakhramieiev from FILD design practice has created a modern studio. A two room apartment of 58 square metres was converted into an open plan space.
RELATED: Find More Projects from UKRAINE
All the walls in the apartment was broken and rebuilt anew. After the redevelopment Dan Vakhrameyev made a studio with an open kitchen, separated dressing room and bathroom. The floor, walls and ceiling are completely overlapped again. On one of the walls partly opened up the brickwork to keep the spirit of the house's history. Center of this wall decorated with the black square, hanging on the canvas for the projector. The rest of the walls painted in a soft ivory color. Dressing room is compact and easily, holds open shelves for clothes and shoes, Reilly brushed metal, mirror almost the height of the ceilings and two photo – reproductions of magazine covers «Vogue» 80s. In the interior, using plywood, it is made of furniture: shelves in the walk-in closet, cupboard at the entrance, kitchen sliding facades and window sills. In the kitchen, especially left a massive chimney. Established professional catering mixer with extractor watering can and water pressure regulator. Particular attention is paid to lighting: it installed so as to be able to lighting, dimming separate zones apartments, for example, the work area in the kitchen or the podium. On the ceiling installed metal fixtures in the form of a tube, and the work area in the kitchen and the bathroom mirror highlight the thin fluorescent lamps. All these lights have been designed and produced by Dan Vakhrameev 's projects. – from FILD
For more of the inspiring project continue after the jump: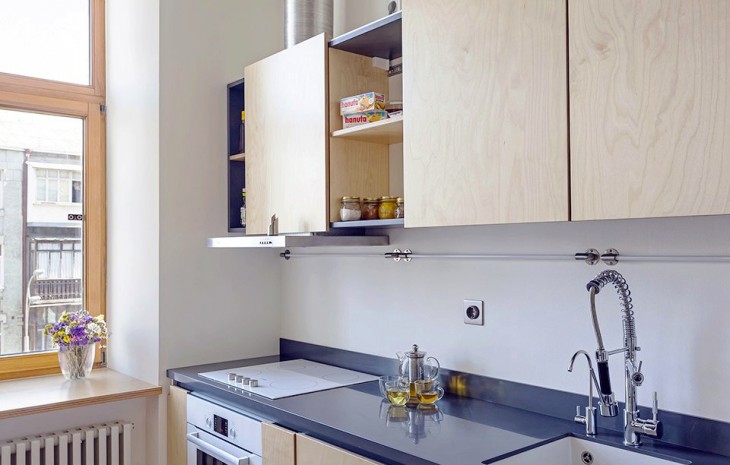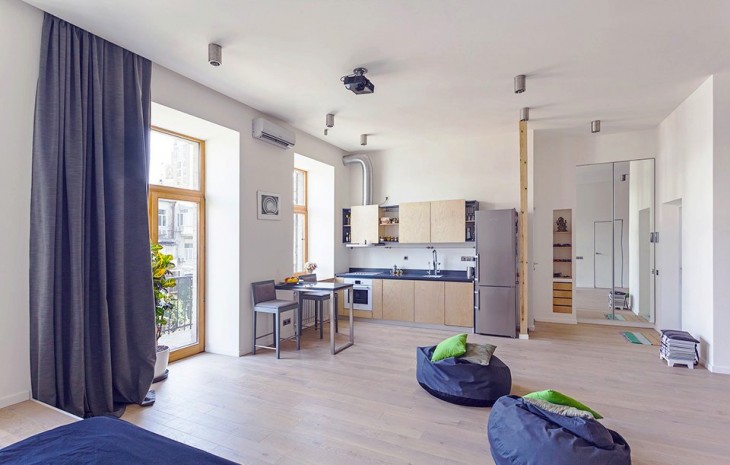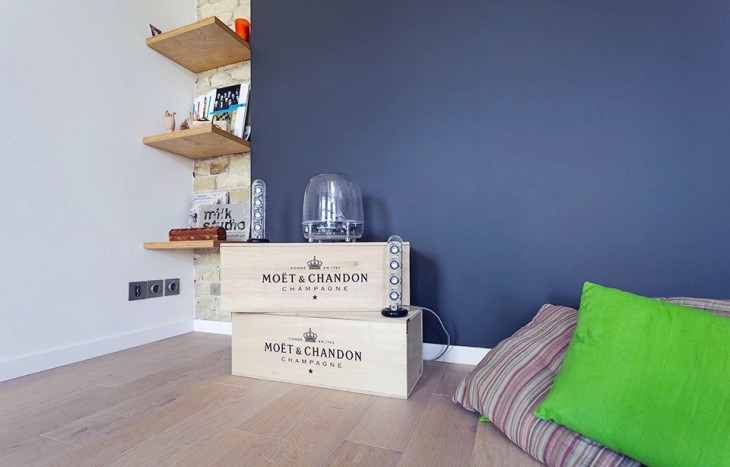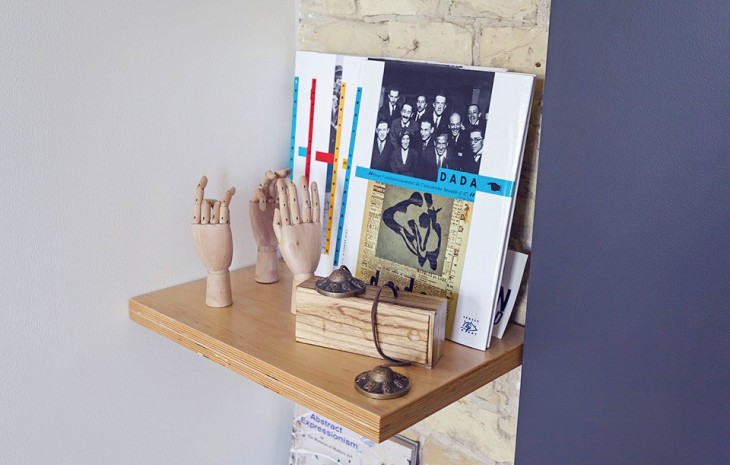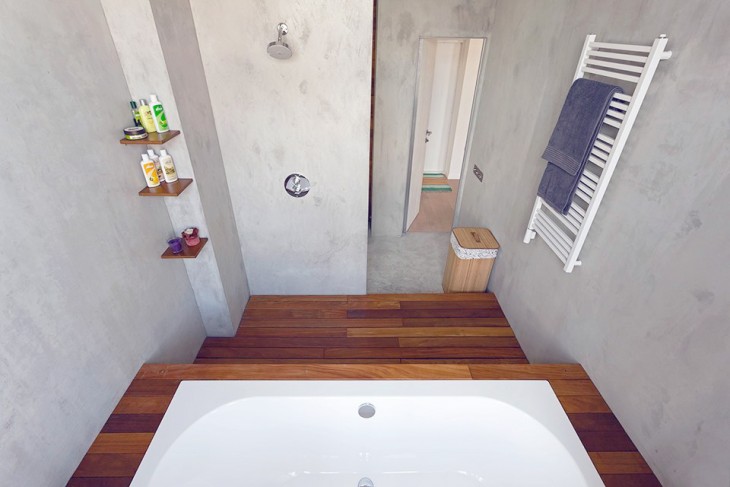 Official Website www.thefild.com.