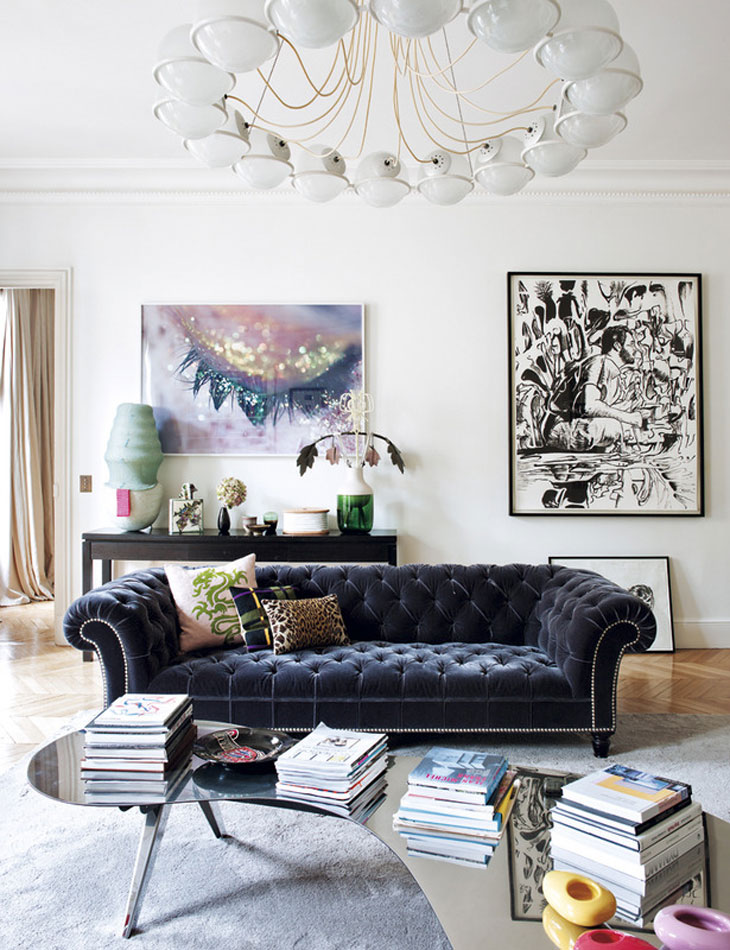 Parisian Apartment designed by interior designer Sandra Benhamou, it just happens this is also the designer's very own apartment.
Art was her gateway to the decor and here was installed inventing spaces in which two concepts are merged in a relaxed manner. The philosophy of interior designer Sandra Behaumou when designing a home is "to create habitats in where the boldness of style and creativity are not incompatible with life". And what better starting point than renovating and decorating your own apartment? She shares it with her family in Paris, a city to which she returned after years of living in New York and London. While she was very young and she began her career working in the world of cinema. Looking through the camera, brought her particular concept of stage design, as she herself acknowledges she undoubtedly pays homage to art and contemporary design, nonetheless she is a passionate collector. – from Elle Decor Spain
MORE INTERIOR DESIGN ON ARCHISCENE.
Discover more of the apartment below: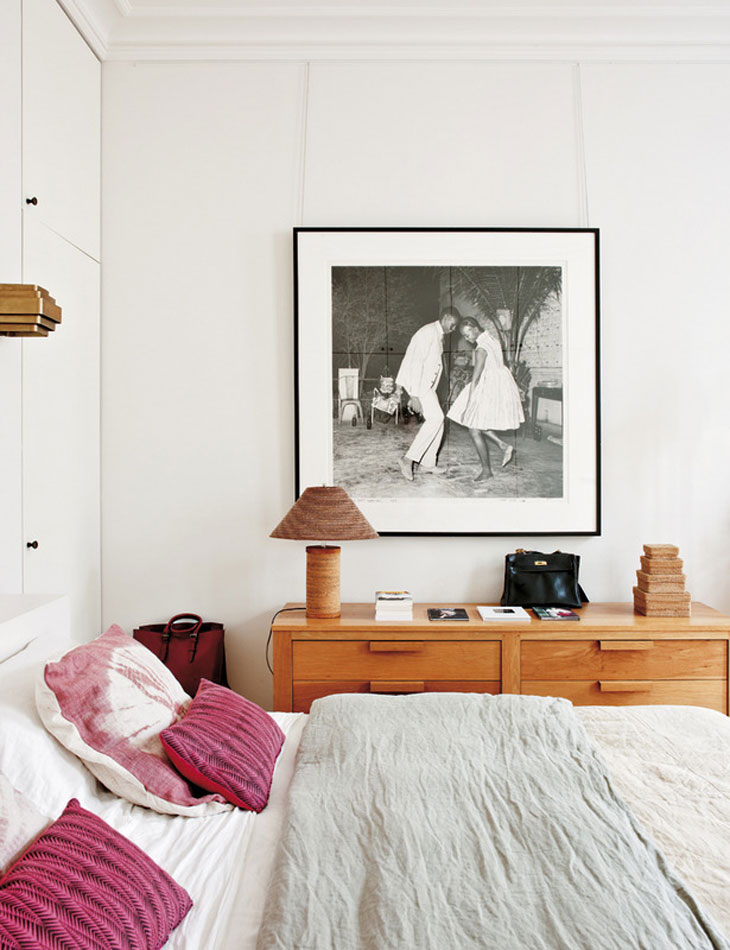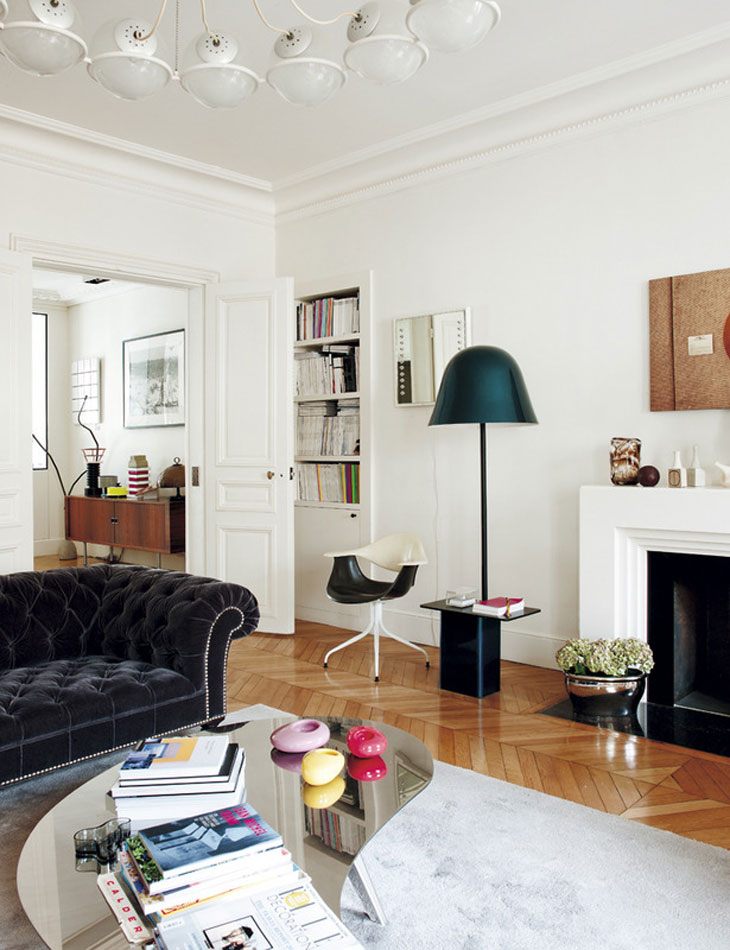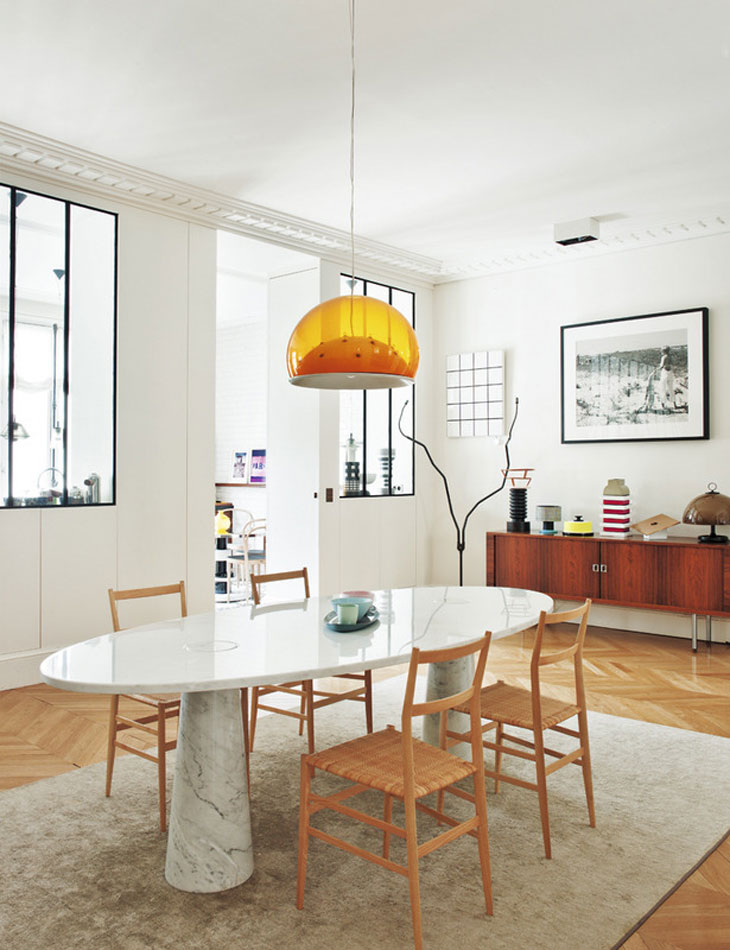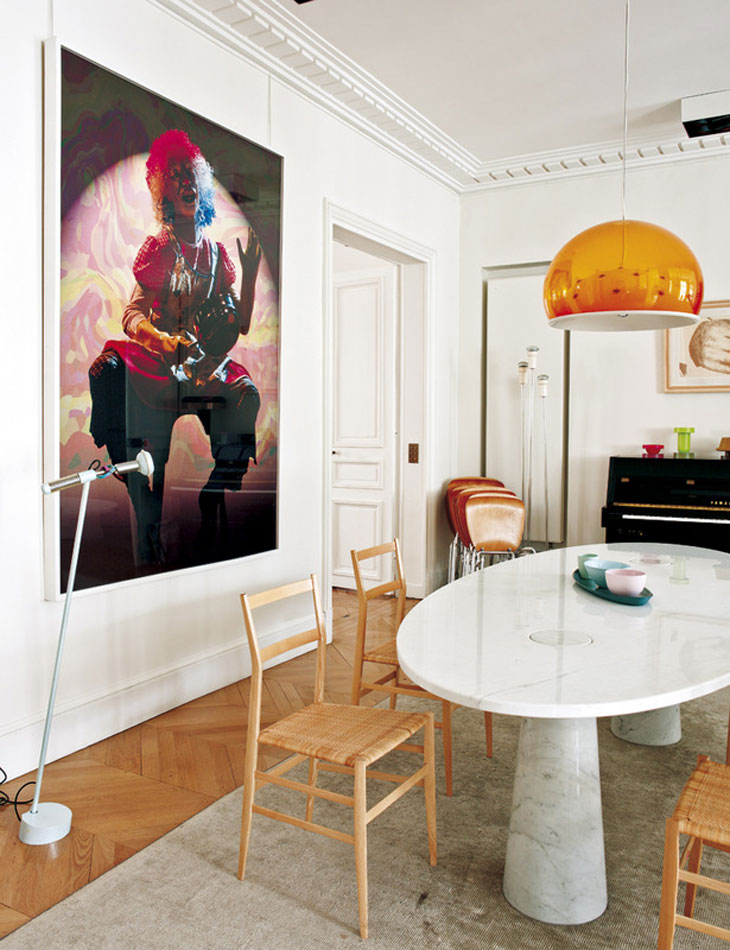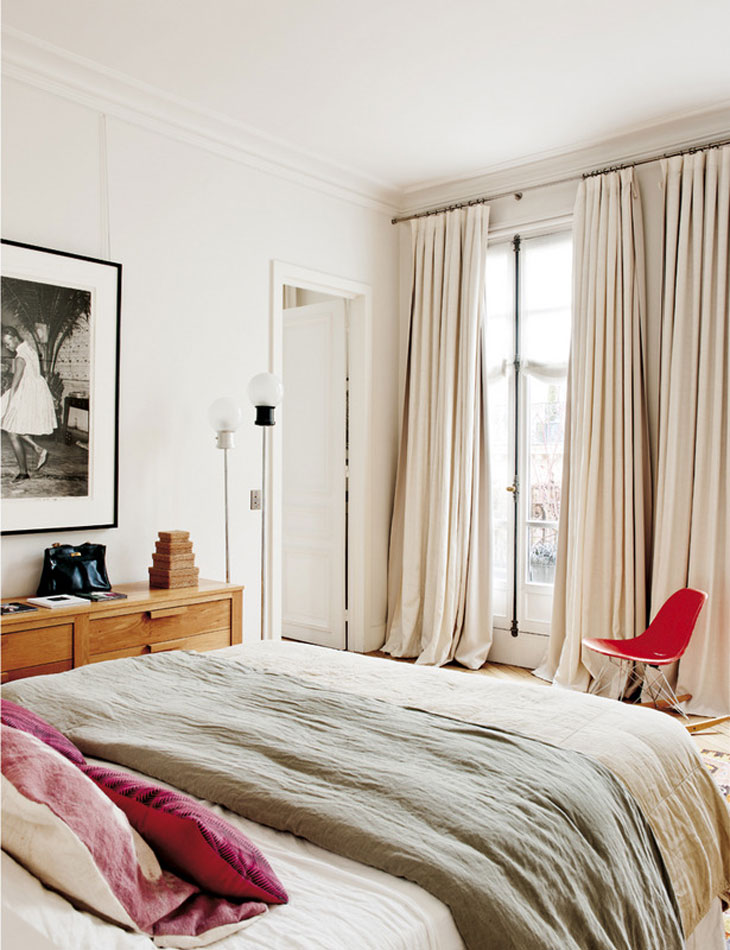 Photos: Montse Garriga | source Elle Decor Spain