Remodeling or redecorating a home used to be an arduous process. Properly painting your walls to make sure that you didn't miss a spot and then waiting for it to dry up used to take hours and sometimes days depending on the size of the remodeling. Thankfully, all of this has been made relatively simple and easy because of removable wallpaper. It is a quick and easy way of remodeling any area of your house. It does not matter if you are looking for removable wallpaper for your bathroom or living room. The possibilities are endless.
With all that said, here are some reasons why you should use removable wallpaper in your next home;
It Allows You to Experiment
If you have a unique theme idea in your mind that you want to bring to life, then you can easily do that with the help of removable wallpaper. Removable wallpaper allows you to experiment with your personal style preferences without worrying about how it will all come together in the end.
Furthermore, if you are not sure about how you want to decorate your room then there are a plethora of unique styles and patterns for you to choose from. You can go with stripes and other geometrics as well as florals and other photorealistic textures based on your specific taste.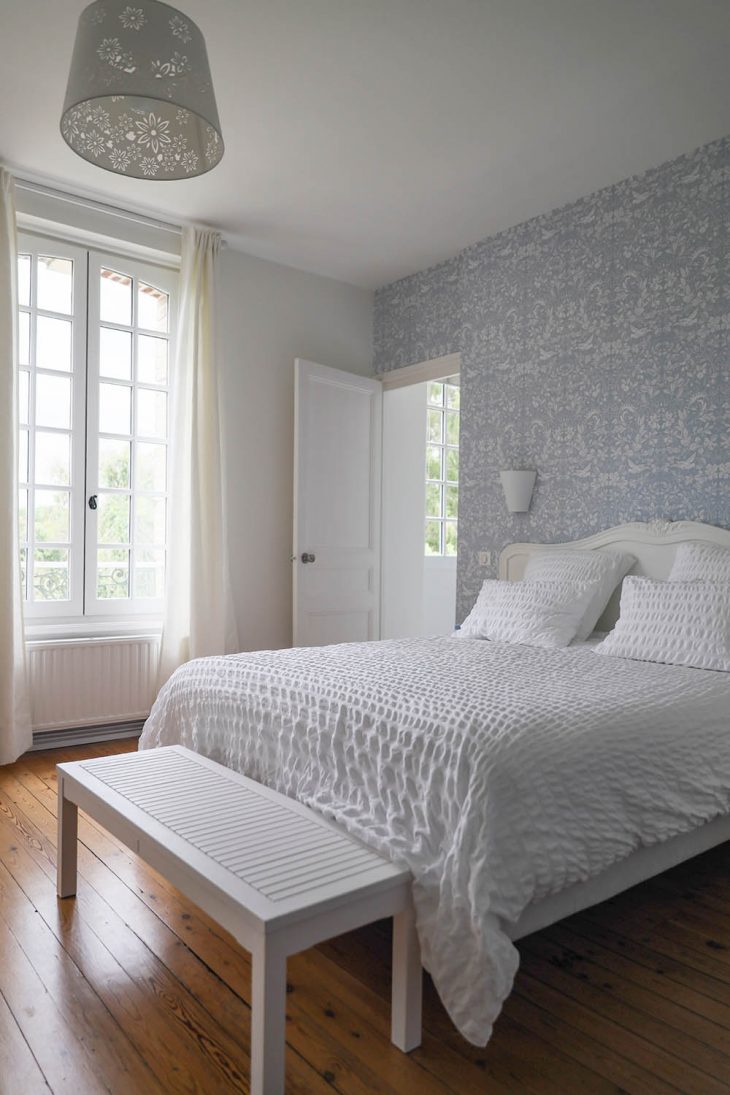 It is Unbelievably Easy to Install
Removable wallpaper has the added benefit that it can be put together and installed in a matter of minutes. You do not require any experience or expertise when you are installing this wallpaper. It is as simple as peeling off the backing of the wallpaper bit by bit and then sticking it onto your wall.
After you have finished installing the wallpaper you can use a squeegee to smooth things over to ensure that you do not get any wrinkles or bubbles on your wall. This process is so simple and easy that you don't even have to hire a professional to do it for you as you can finish it yourself in a matter of minutes.
An Efficient Option for Renters
You need to be extra careful when you are making renovations in a rented apartment so that you do not endanger your deposit. If you have just moved into a rented home or apartment and you are looking to add some textures and beauty to it, then removable wallpaper is an obvious choice for you.
Removable wallpaper is 100% non-invasive which means that it does not damage the wall or the paint on it when it is removed. This means that you are free to bring your creative and unique ideas to life even if you are renting a place without worrying about damaging anything.
An Easy Way to Add Texture and Depth to Your Home
In addition to the convenience of being easy to install, floral wallpapers for your home are made from unique fabric materials which can add a rich tactile finish to your home. Thanks to this unique pattern and design, you are able to fully showcase your favorite prints and patterns with an added charm and beauty.

It is Safe and Eco-Friendly
Lastly and most importantly, all these removable wallpapers are made from non-toxic materials that are environmentally safe so you don't have to worry about filling your home with toxic chemicals. All these wallpapers are PVC, VOC, and lead-free which means that you can easily apply them in your kitchen, living room, or kid's bedroom without worrying about anything.
All of these factors make removable wallpaper the best choice for your next home or renovation.