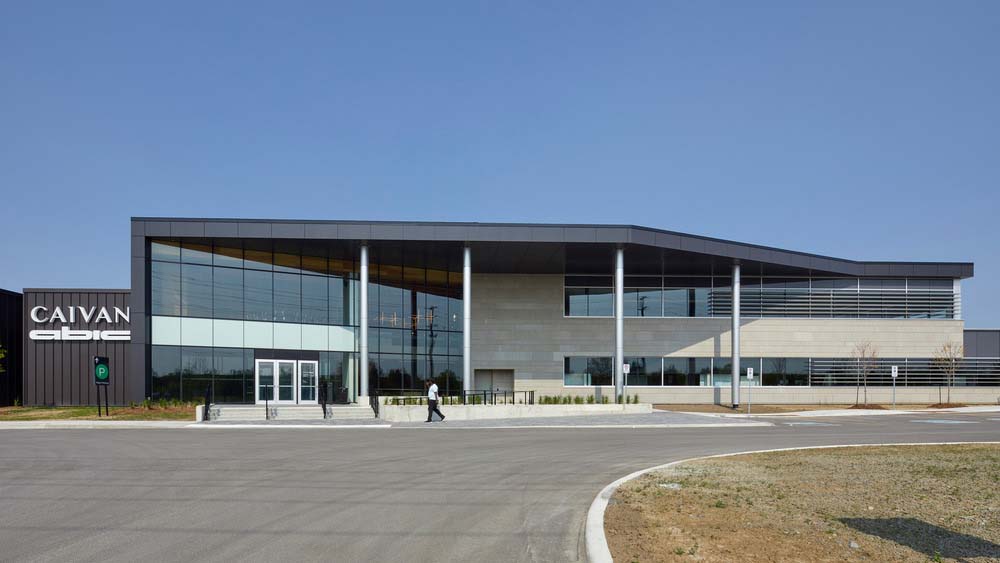 Figurr Architects Collective's new design for the head office of two creative companies, Caivan and the Advanced Building Innovation Company (ABIC), changes the way they work. Modern workplace elements are mixed with warm textures and natural light to make a space that is full of ideas.
Located in Barrhaven, Ontario, a suburb of Ottawa, and close to a growing community, Caivan / ABIC's new headquarters and manufacturing plant supports the company's long-term vision of creating a modern work environment for their employees, and a dynamic new space to support the homeowner journey and their expanding community offerings.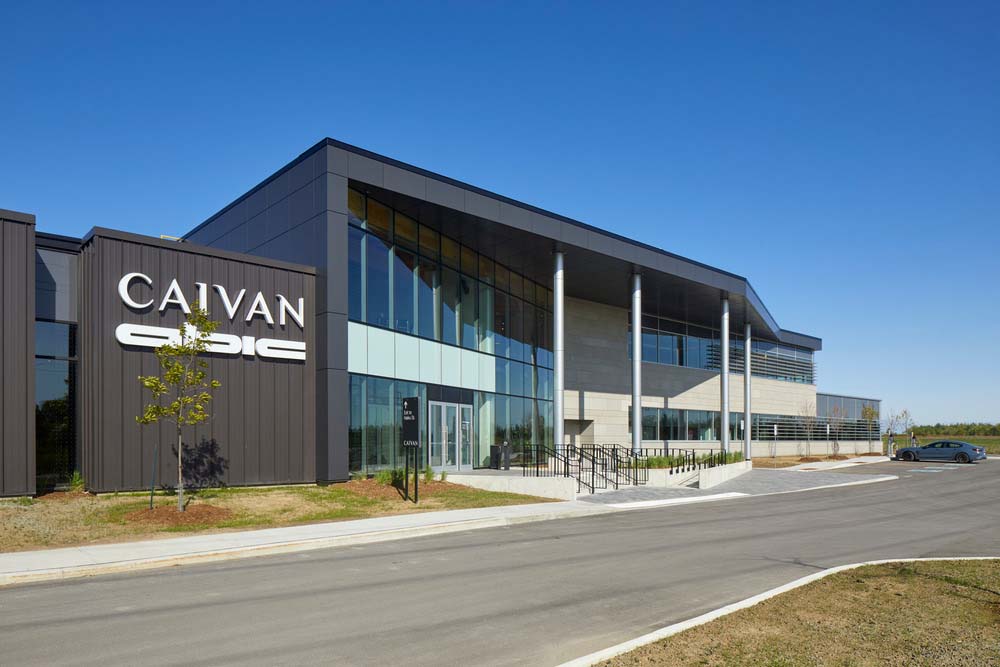 Embracing Modern Workplace Elements
The Caivan / ABIC head office is a testament to the power of blending modern workplace elements with warm textures and ample natural light. The architects wanted to create a space that inspires creativity and fosters productivity. The open and closed office spaces, meeting rooms, and kitchenettes thoughtfully scattered throughout the building ensure that employees have access to all the necessary amenities while encouraging informal interactions.
The Town Hall Atrium – A Community Hub
One of the most distinctive features of this office space is the town hall atrium, a bustling communal area that connects all of Caivan's internal community, including sales, design, fabrication, and administration. Unlike the conventional corporate setting, this atrium exudes the welcoming ambiance of a modern public building. With expansive bird-safe glass walls that link the indoors and outdoors, the space is bathed in natural light, providing a comfortable and inviting atmosphere for employees to work and collaborate.
The town hall atrium serves as a central hub for company-wide events, keeping the Caivan team well-informed about all aspects of the business. This forward-thinking approach to workplace design demonstrates Caivan's commitment to not just their team's well-being but also to creating a rich and inclusive community.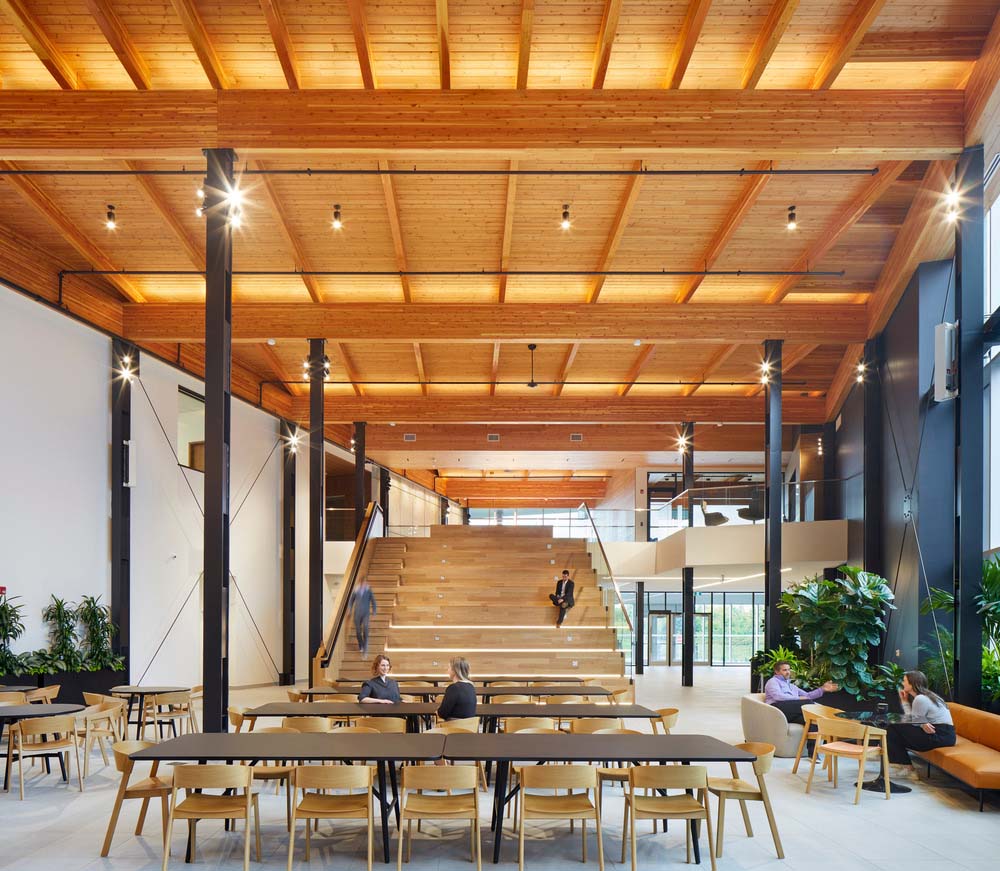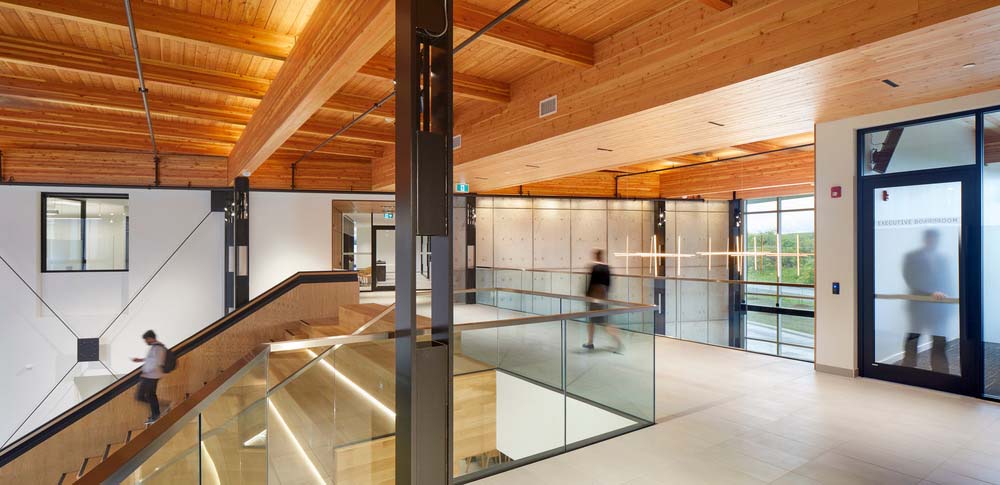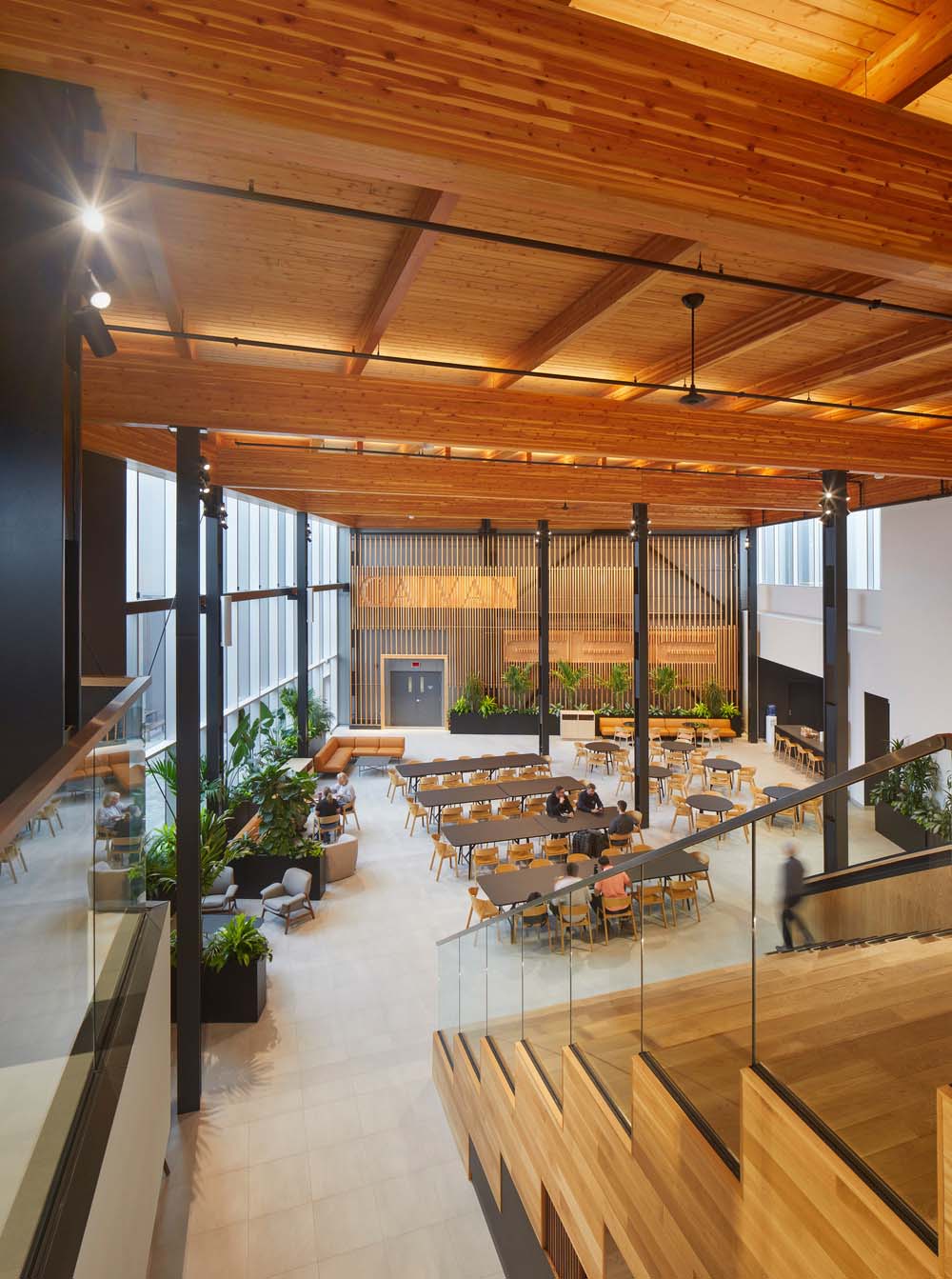 Sustainability as a Guiding Principle
At the core of this project is a commitment to sustainability. Wood, a central element of the design strategy, reflects Caivan's eco-conscious approach. The architects ingeniously incorporated wood in an efficient, conservation-minded manner, mirroring Caivan's dedication to minimizing environmental impact in all their residential projects. This design philosophy not only showcases their commitment to sustainable practices but also creates a soothing and harmonious work environment.
Innovative Showroom Experience
Gone are the days of traditional showrooms; the Caivan / ABIC head office offers a truly immersive visitor experience. The "experience centre" within the office allows visitors to learn about ABIC's unique manufacturing process and the core values that drive Caivan as an integrated land developer and homebuilder. From the design centre, guests can gaze into the company's fabrication facilities, providing them with an exclusive behind-the-scenes look at how their dream homes come to life.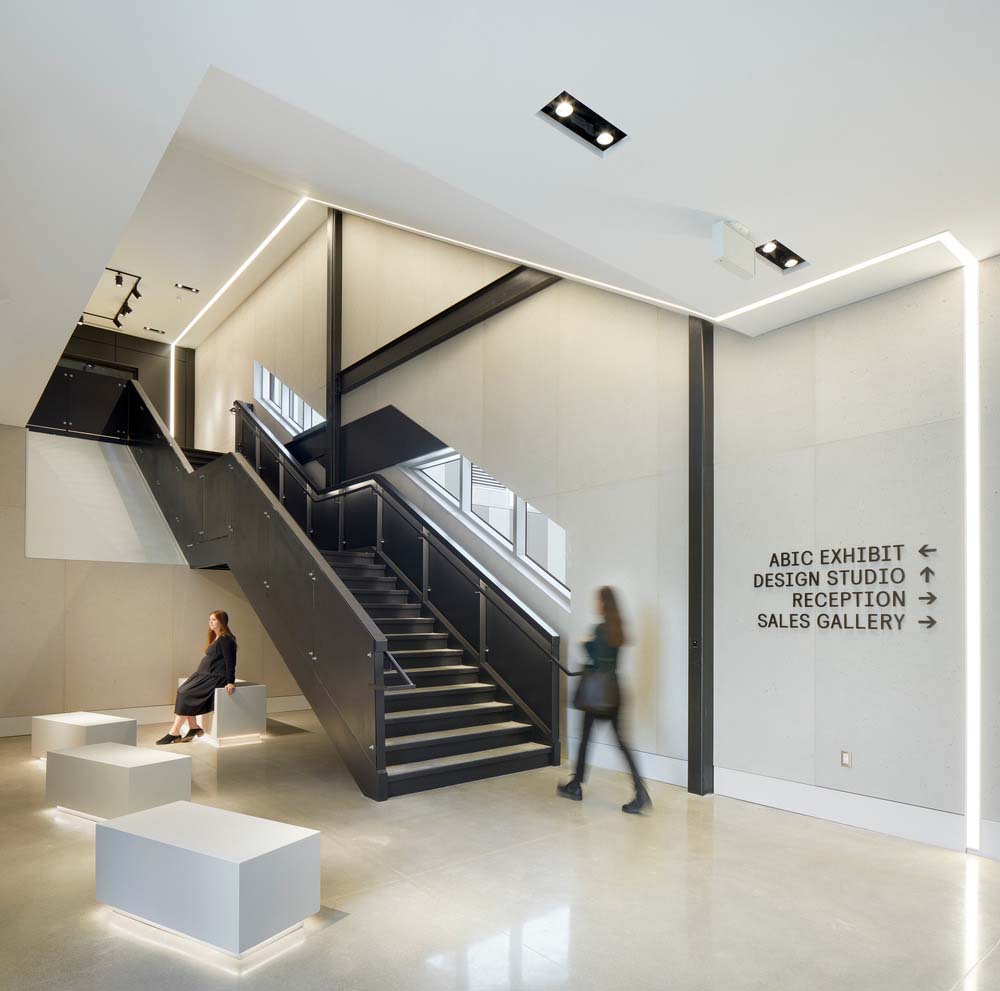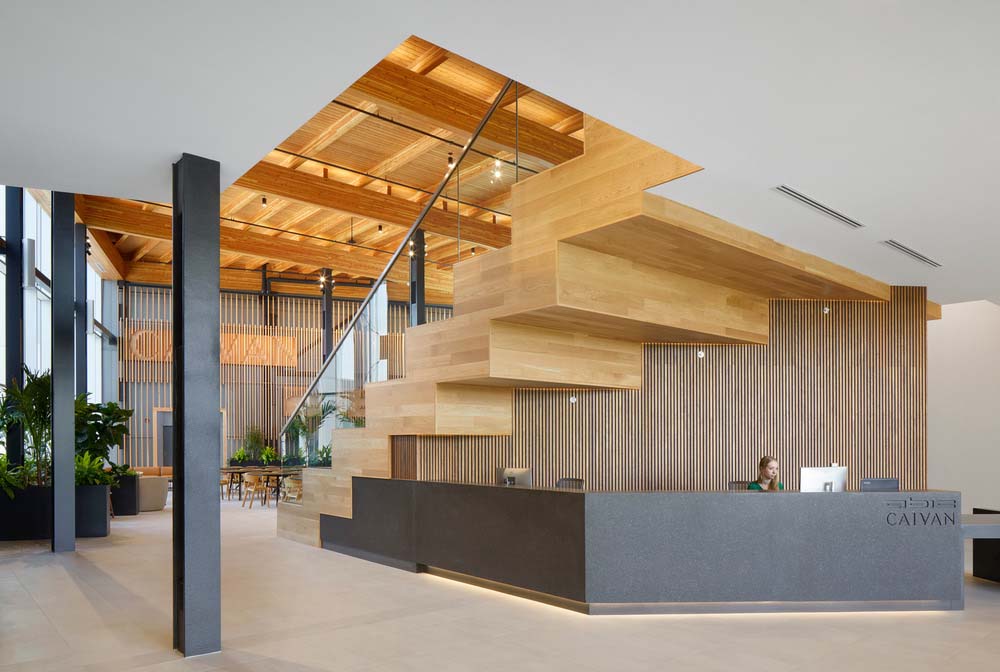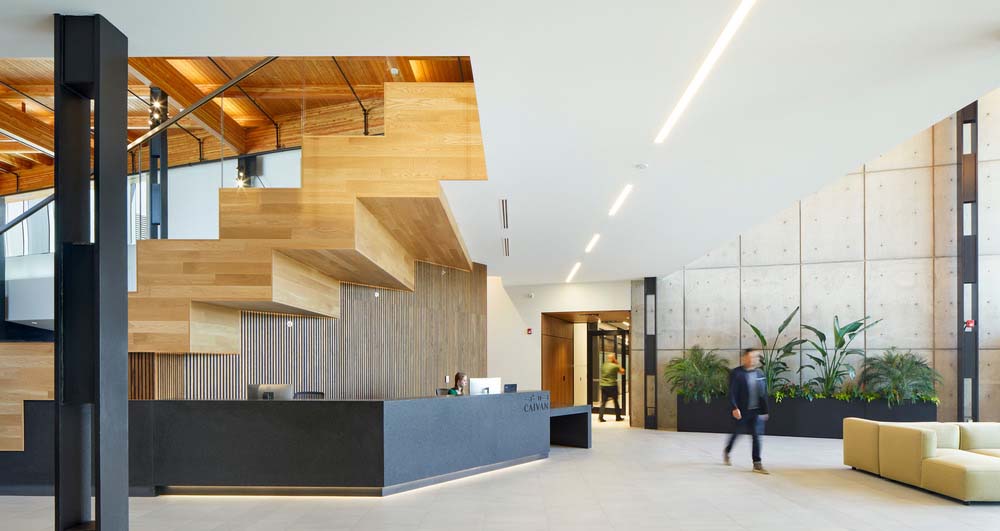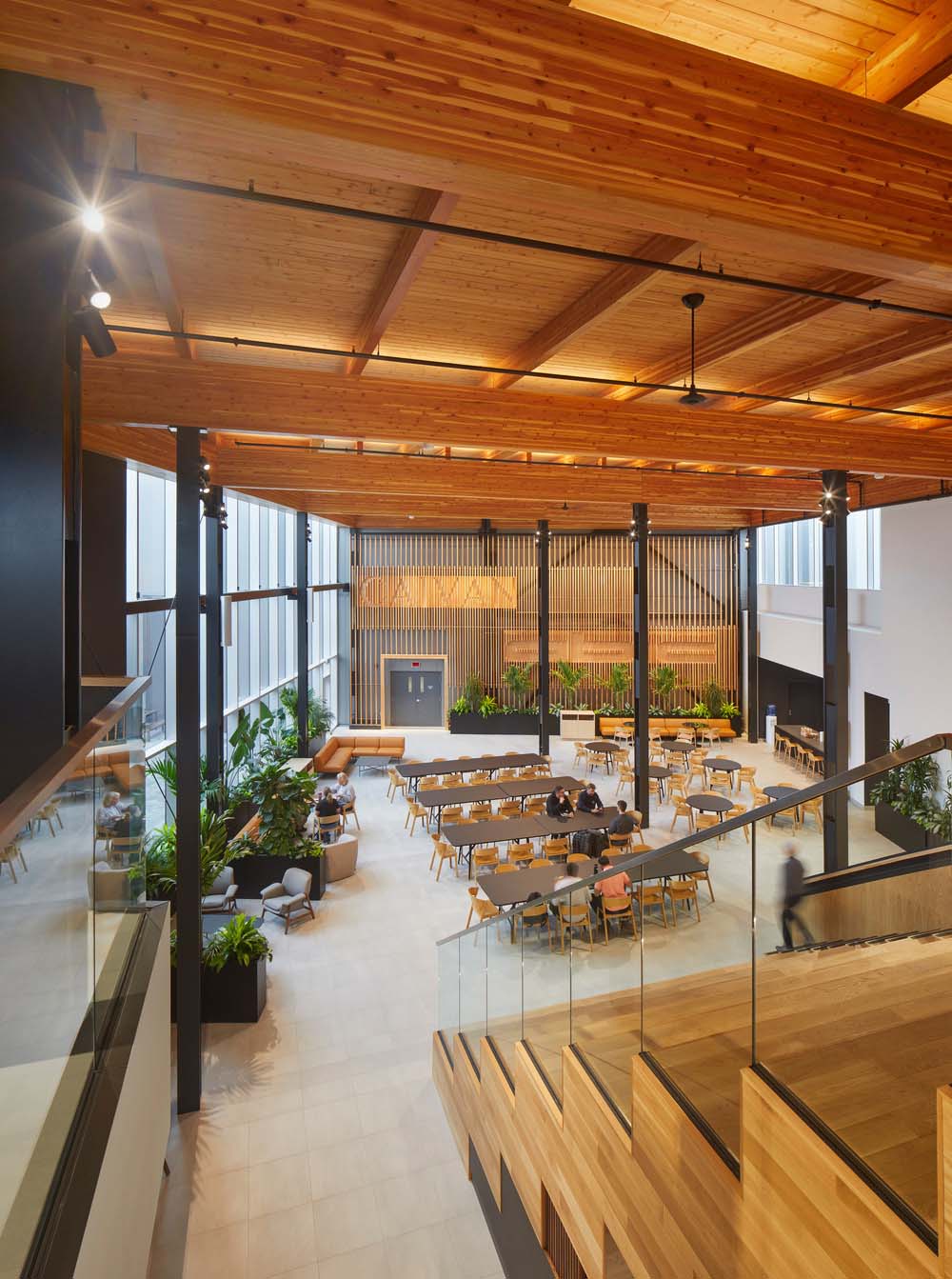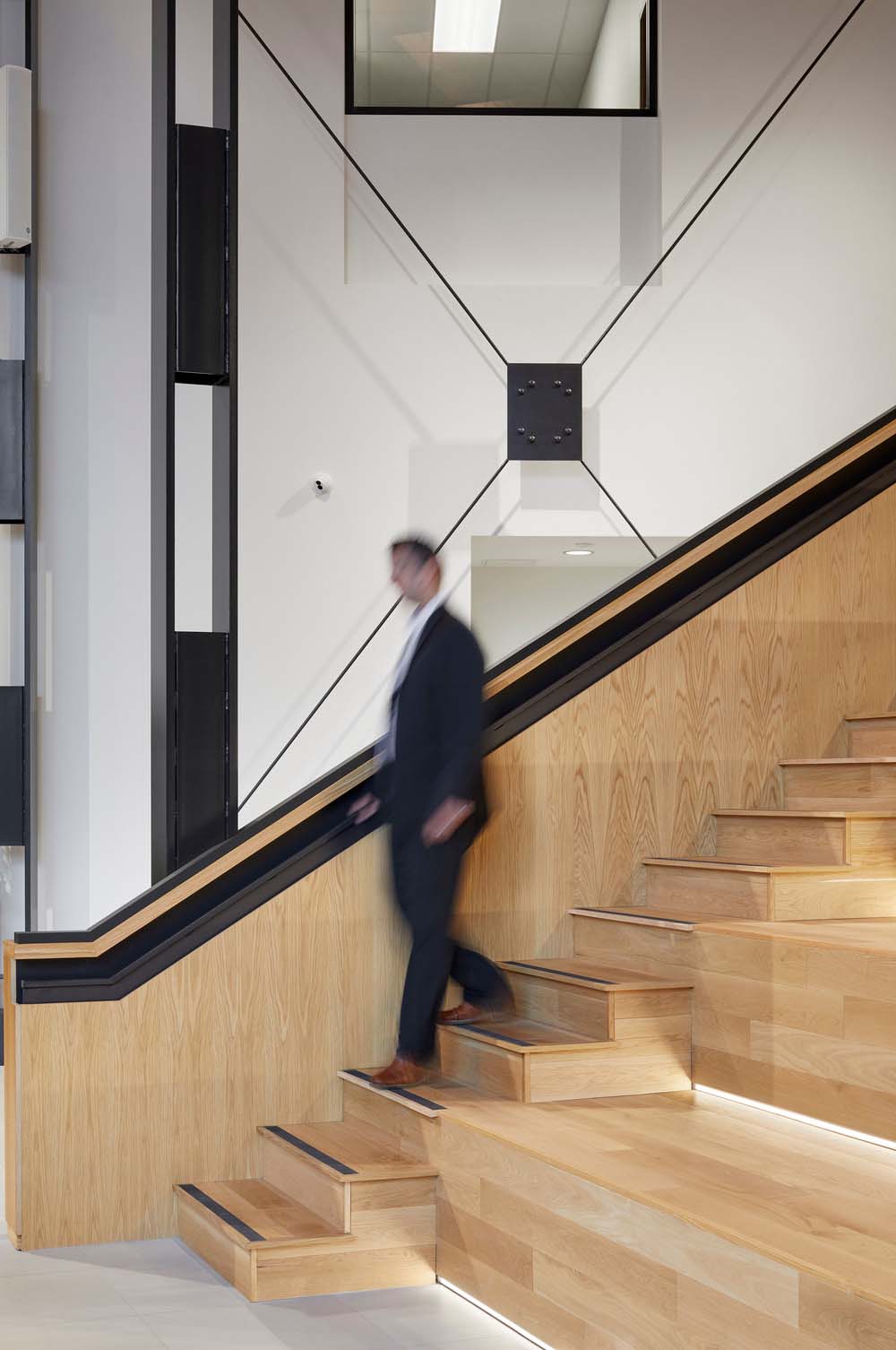 Overcoming Challenges with Collaboration
As with any ambitious project, the Caivan / ABIC head office encountered its share of challenges. Situated on top of an old quarry, the site conditions posed unique hurdles. However, the Figurr Architects Collective team, along with the contractors, demonstrated remarkable agility in adapting to unforeseen conditions and efficiently replanning the design to meet new site constraints.
Moreover, the project navigated through the additional obstacles brought on by the pandemic, including securing trades, supply line delays, and implementing distancing protocols. Despite these challenges, the collaborative efforts of the entire team ensured the successful completion of the project, resulting in a modern and efficient building that supports the Caivan team.

Conclusion
The Caivan / ABIC head office is more than just a physical space; it is a visionary workplace that embodies the values of community, innovation, and sustainability. Figurr Architects Collective has crafted a space that not only reflects Caivan's highly refined brand but also provides them with a sophisticated office to support their team and clientele.
With its modern design elements, the town hall atrium, sustainable practices, and immersive showroom experience, this head office stands as an exemplary model for the future of work environments. Caivan and ABIC have indeed set a new standard in workplace design, and their commitment to collaboration, innovation, and employee well-being has created an office space that truly stands out among the corporate crowd.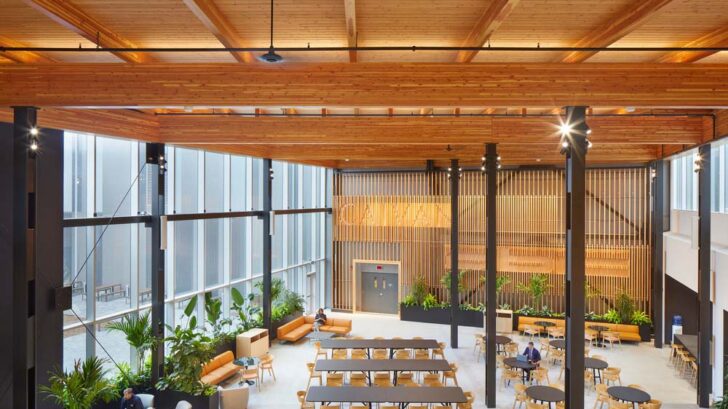 Project information
Project Name: Caivan / ABIC Head Office
Location: Ottawa, Ontario, Canada
Size:
Phase One: 100,000 ft2 Manufacturing plant
Phase Two: 50,000 ft2 Corporate Office
Completion Date: January 2023
Client: Caivan / ABIC (The Advanced Building Innovation Company)
Photographer: Tom Arban
Project Sector: Corporate Office/ Commercial / Industrial
Collaborators:
Contractor: BBS Construction
Project Manager: BBS Construction
Interior Design: Figurr
Landscape: nak design strategies
Mechanical Engineers: Goodkey Weedmark
Structural Engineers: Cleland Jardine
Civil Engineers: Dsel
Electrical Engineers: Drycore / WSP
Lighting: Gabriel McKinnon
Sales Centre Interiors: Figur3
Suppliers:
Wood: Timber Systems
Sustainability Features:
EV charging stations.
Solar shade along the perimeter of the administrative wing.
Atrium has minimal south-facing glass.
Main entry glass is protected.
Bird-safe glass that prevents reflections.
Environmentally friendly products selected wherever possible.
About Figurr Architects C
Find more projects by by Figurr Architects Collective: figurr.ca