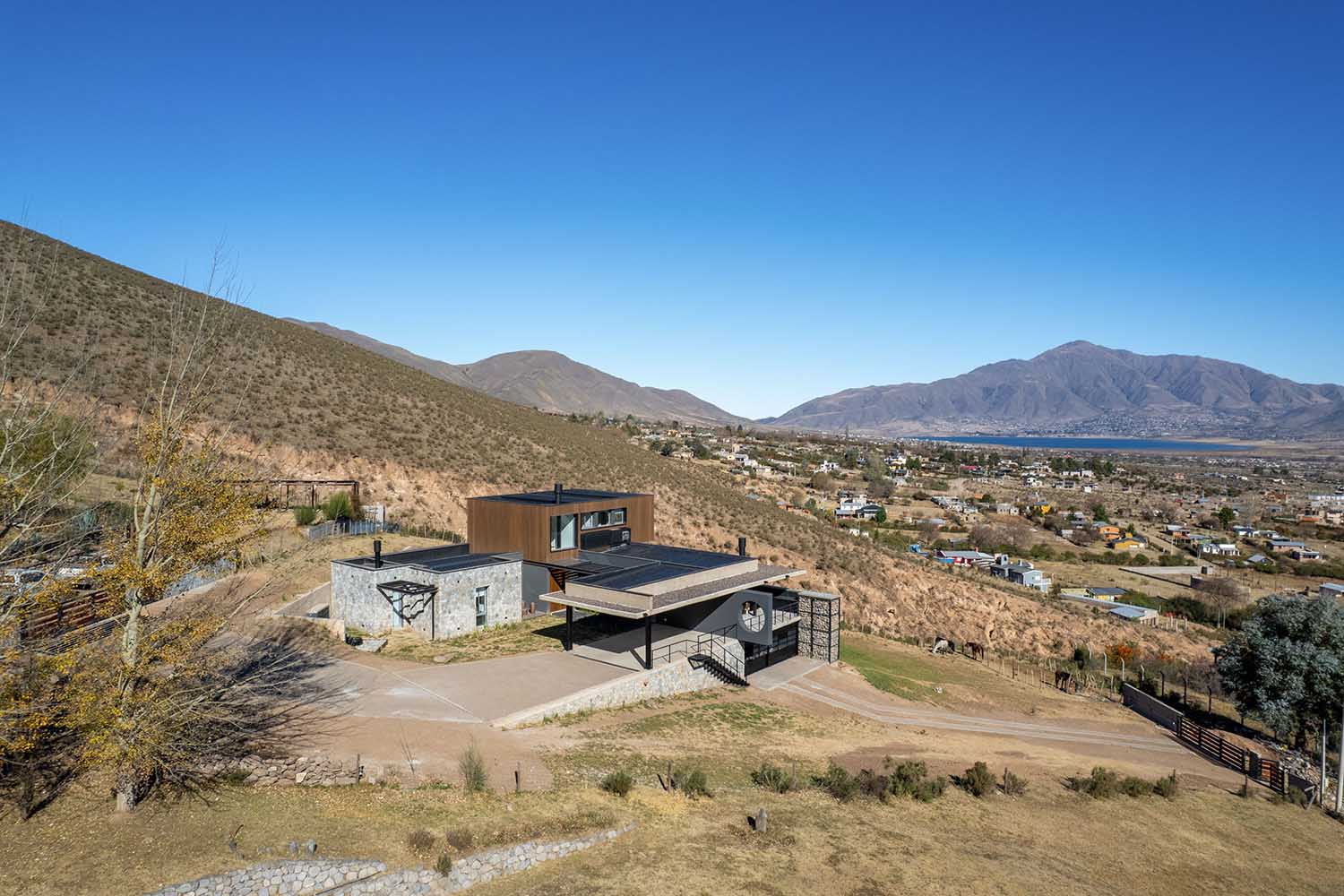 Etéreo Arquitectos have recently completed work on this stunning summer residence in the picturesque landscape of Tafí del Valle, "Casa Seba" stands as a testament to ingenuity and perseverance. This unique dwelling is a harmonious blend of nature and innovation, gracing the elevated terrain of Tucumán's northwest region.
Challenges arose from the outset for the architectural studio. The irregular shape and steep slope of the land plot posed a formidable design challenge. Moreover, the remote location on one of Tafí del Valle's highest points added complexity to the construction process. Overcoming the scarcity of convenient access to construction resources, both in terms of materials and labor, tested the limits of creativity and adaptability.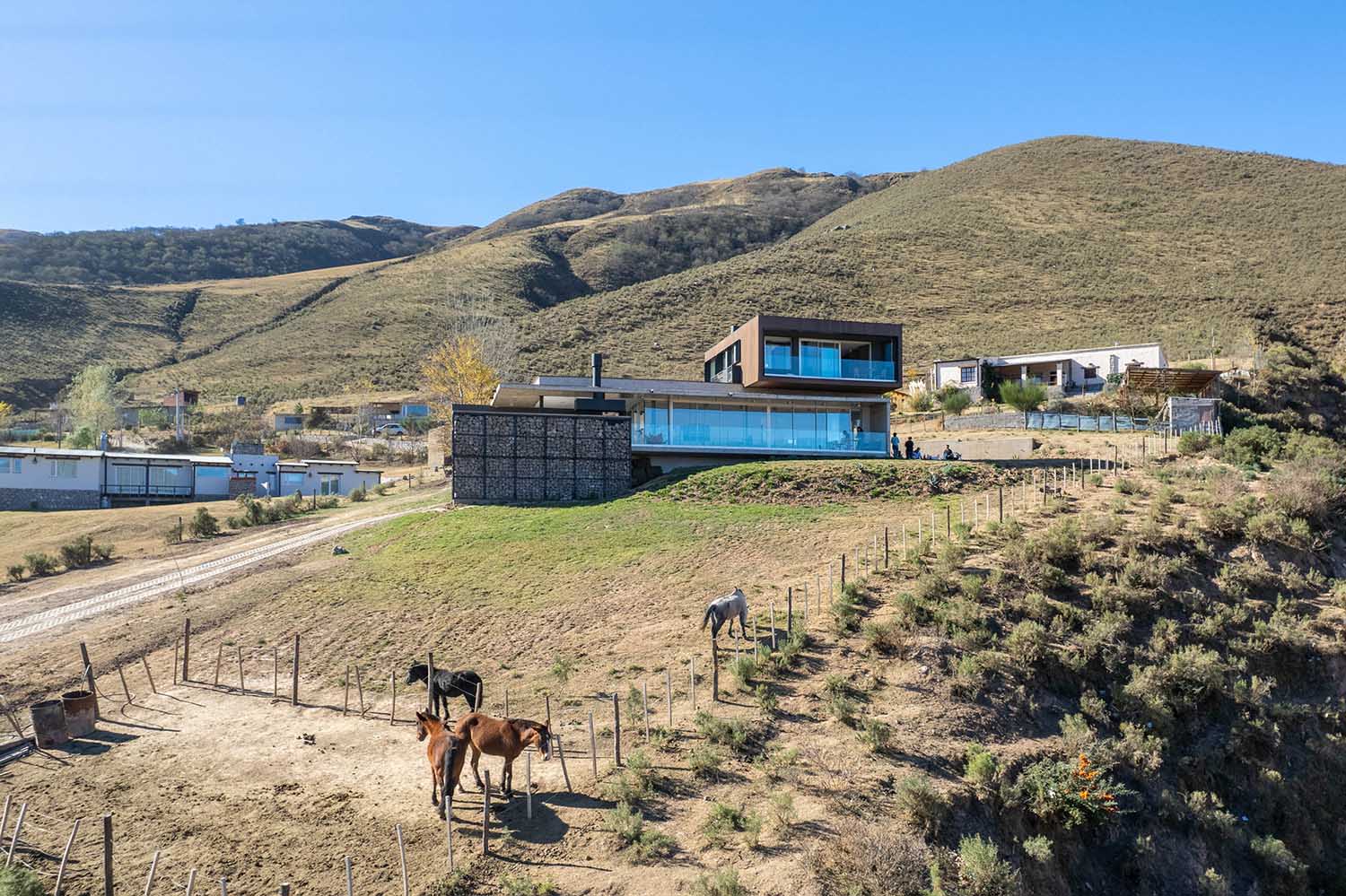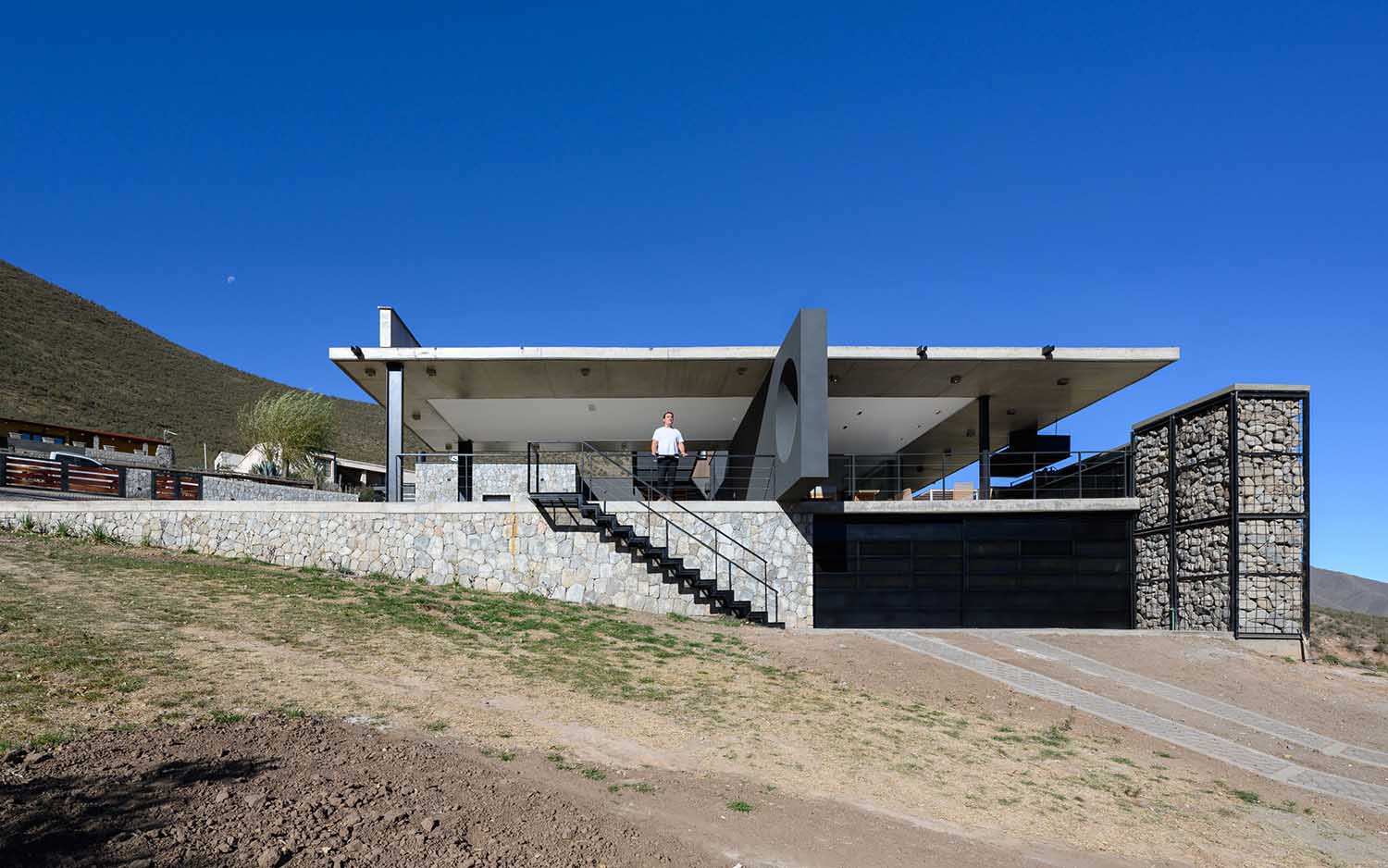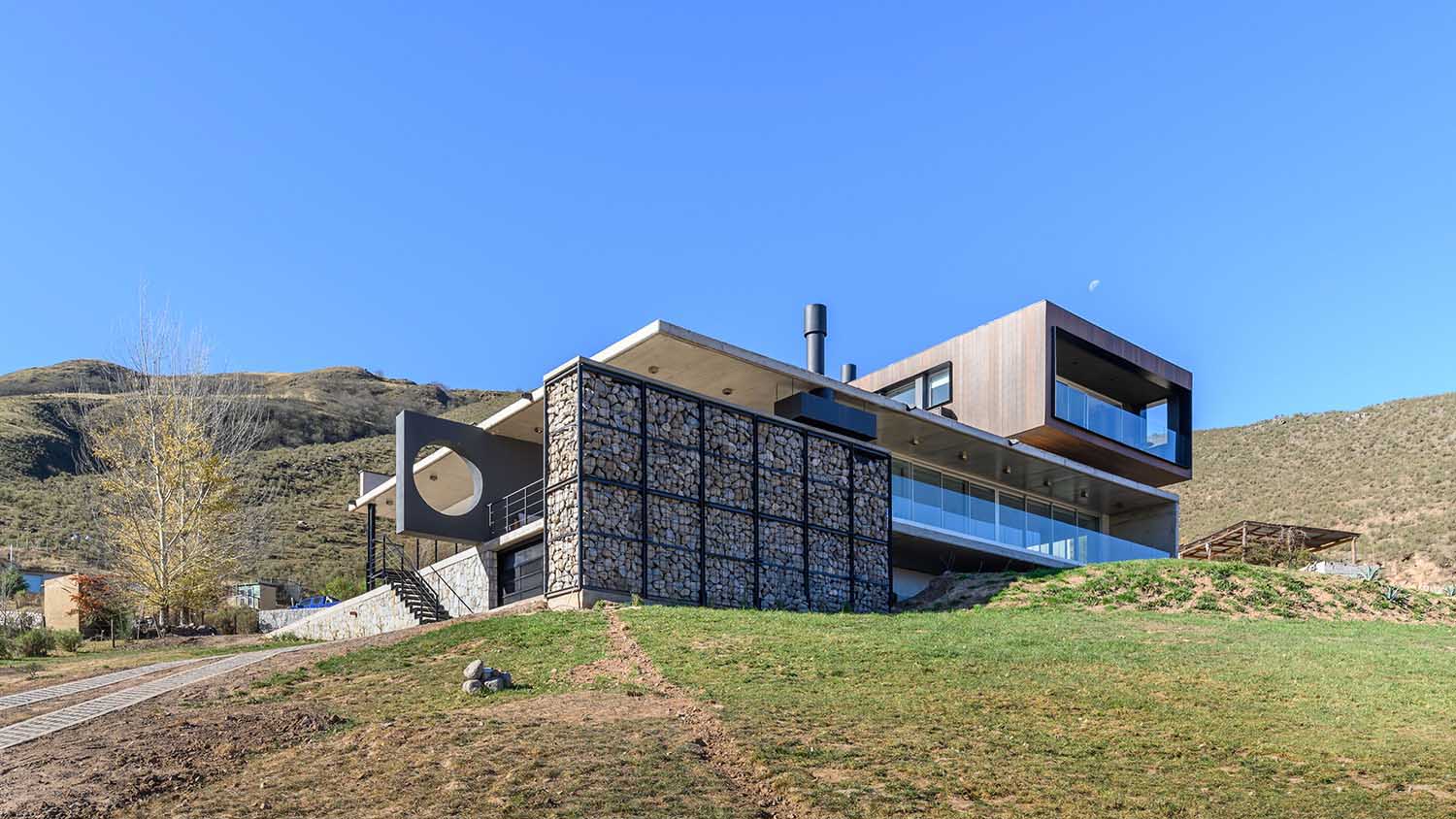 Occupying a sprawling 2,500 square meters, with a slope varying 13 meters from its highest to lowest point, Casa Seba was strategically positioned at the pinnacle of the lot. This vantage point offers breathtaking panoramas encompassing Tafí del Valle City, the Langostura Dam, and El Mollar City. The dwelling's commanding presence and unparalleled vistas infuse the main living spaces with an awe-inspiring sense of place.
With three floors spanning a total covered area of 350 square meters, Casa Seba unfolds as a functional masterpiece. The basement boasts practicality, accommodating a parking area, workshop, and storage room, capitalizing on the terrain's natural depression. The ground floor embodies duality, hosting both a social haven and a private enclave. The former features an expansive open area merging the kitchen, dining, and living spaces, seamlessly connecting with a terrace and gallery. The latter offers respite, housing two guest bedrooms, a bathroom, and separate laundry facilities, all granted a separate entrance. This floor also caters to convenience with a covered parking facility. Ascending to the first floor, tailored for the master, unveils the grand bedroom alongside a bathroom equipped with a hydromassage bathtub and a petite sauna. This level culminates in a covered balcony, serving as an idyllic platform to embrace the valley's finest views.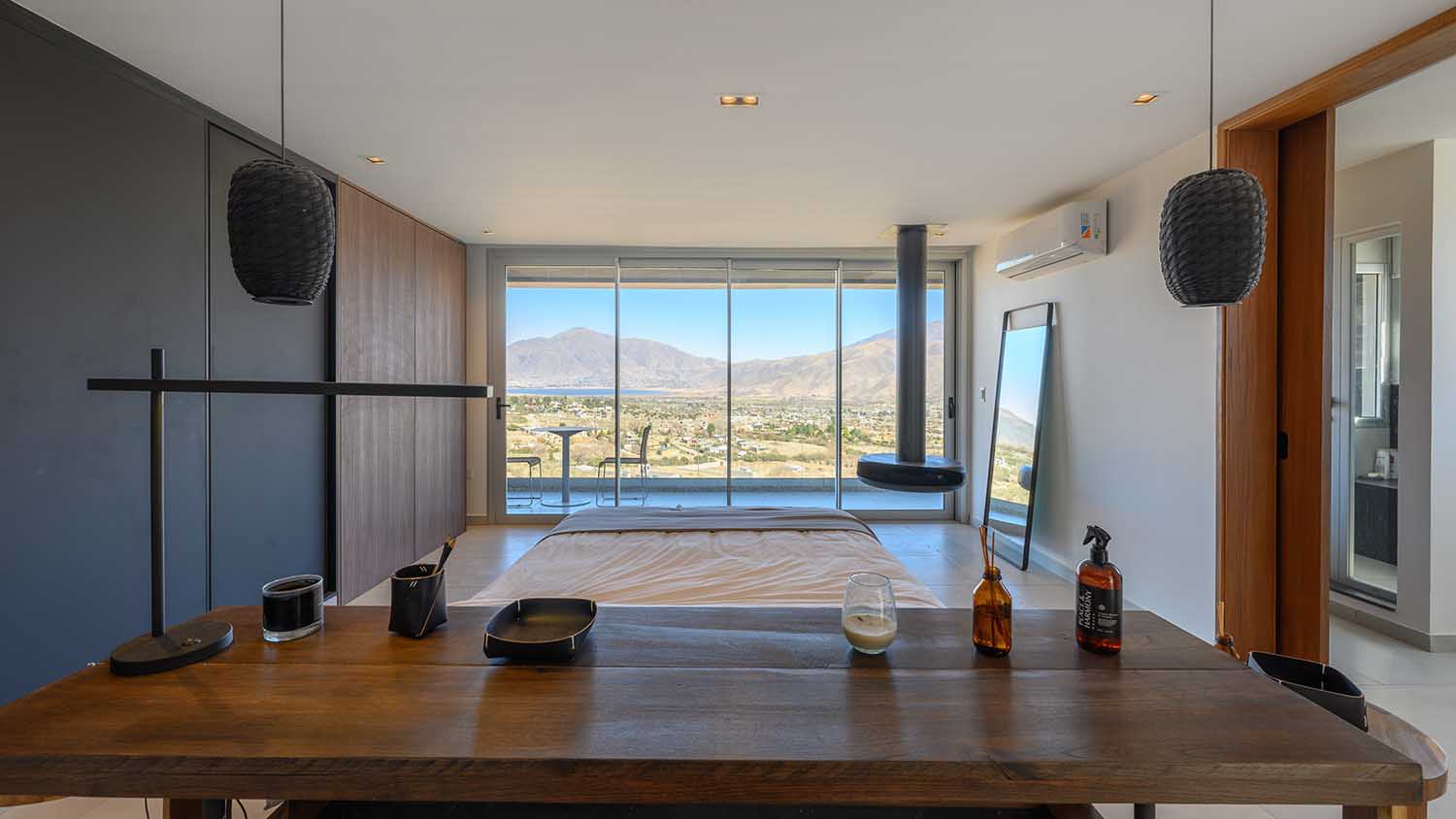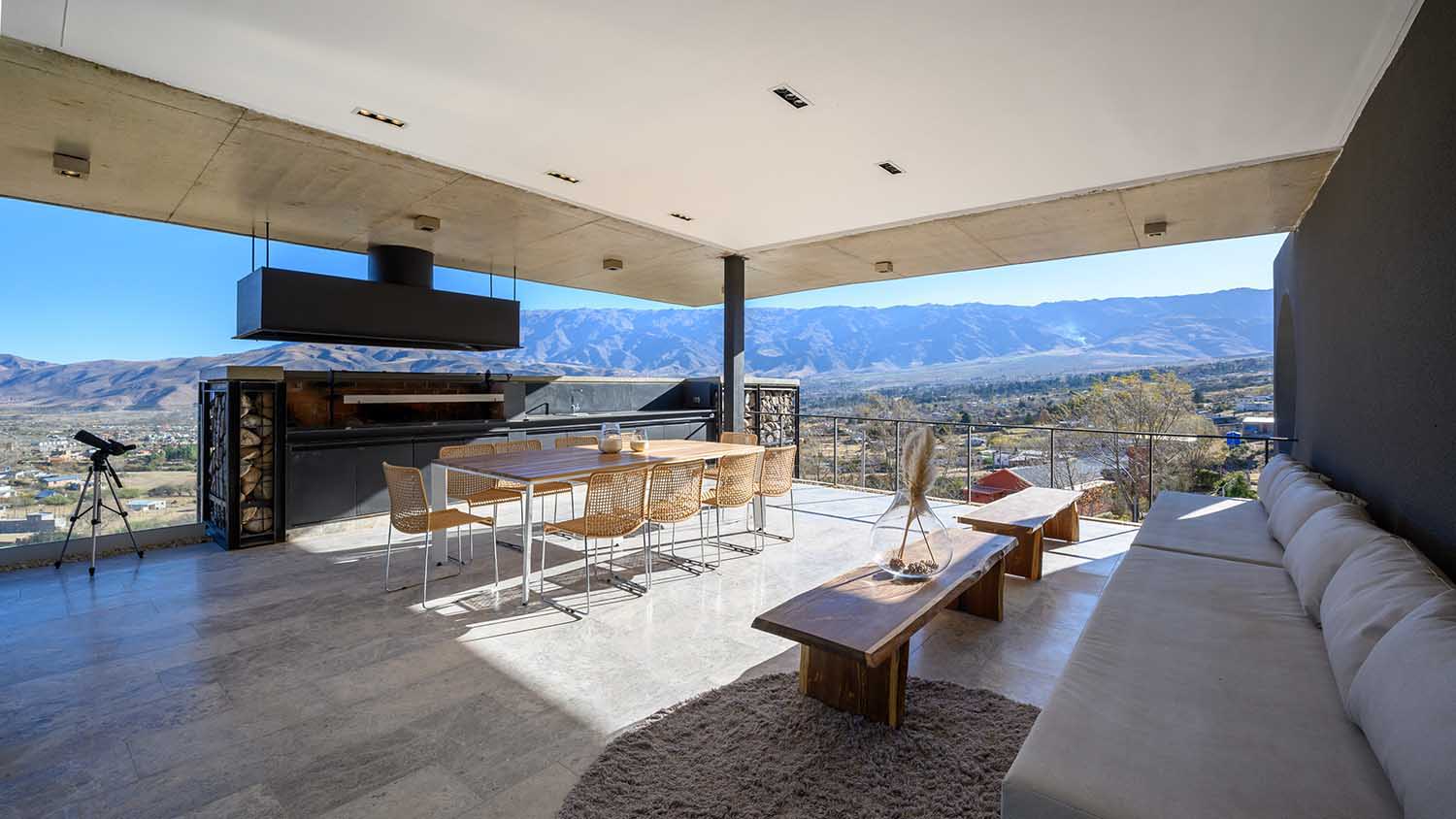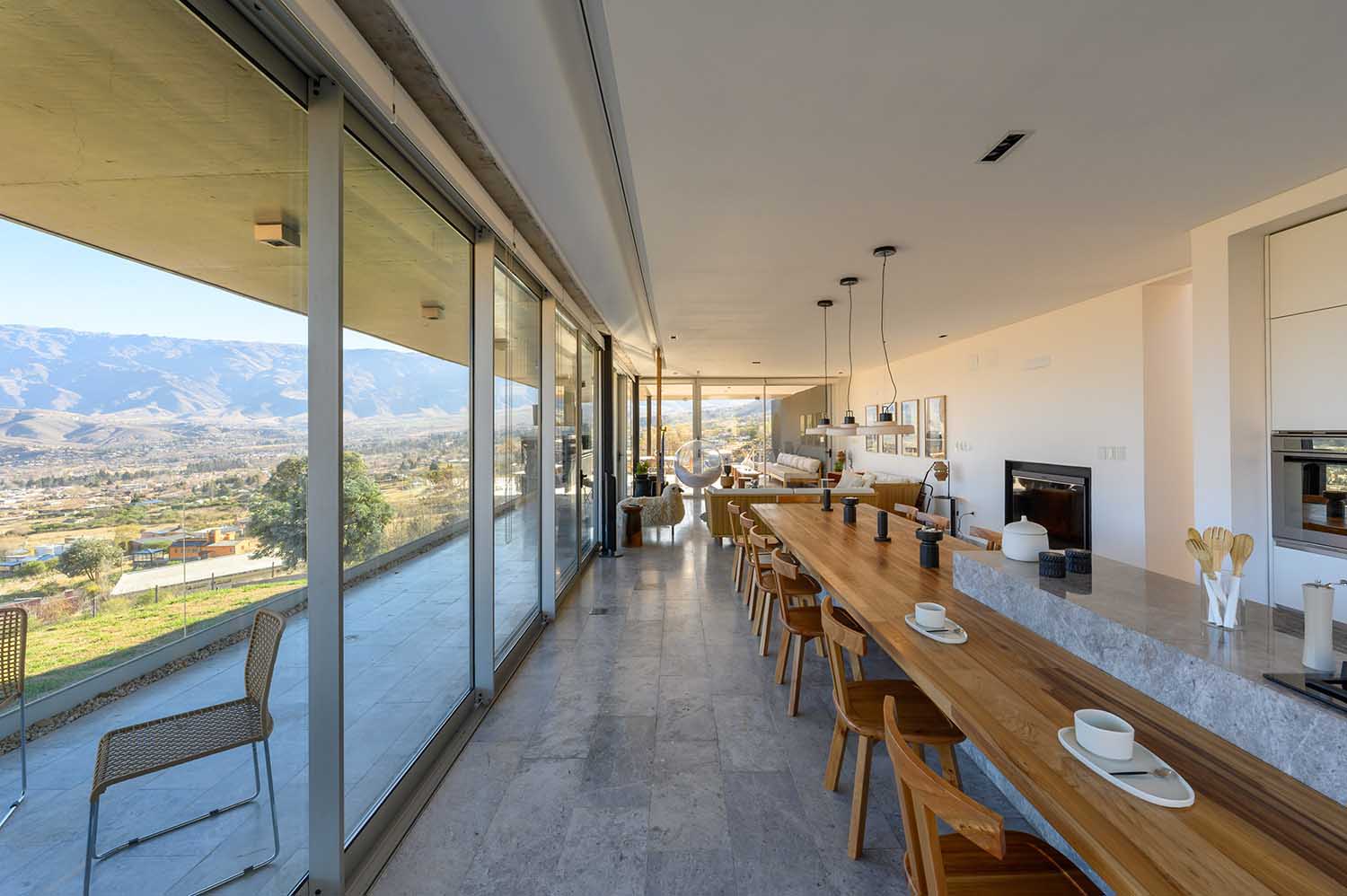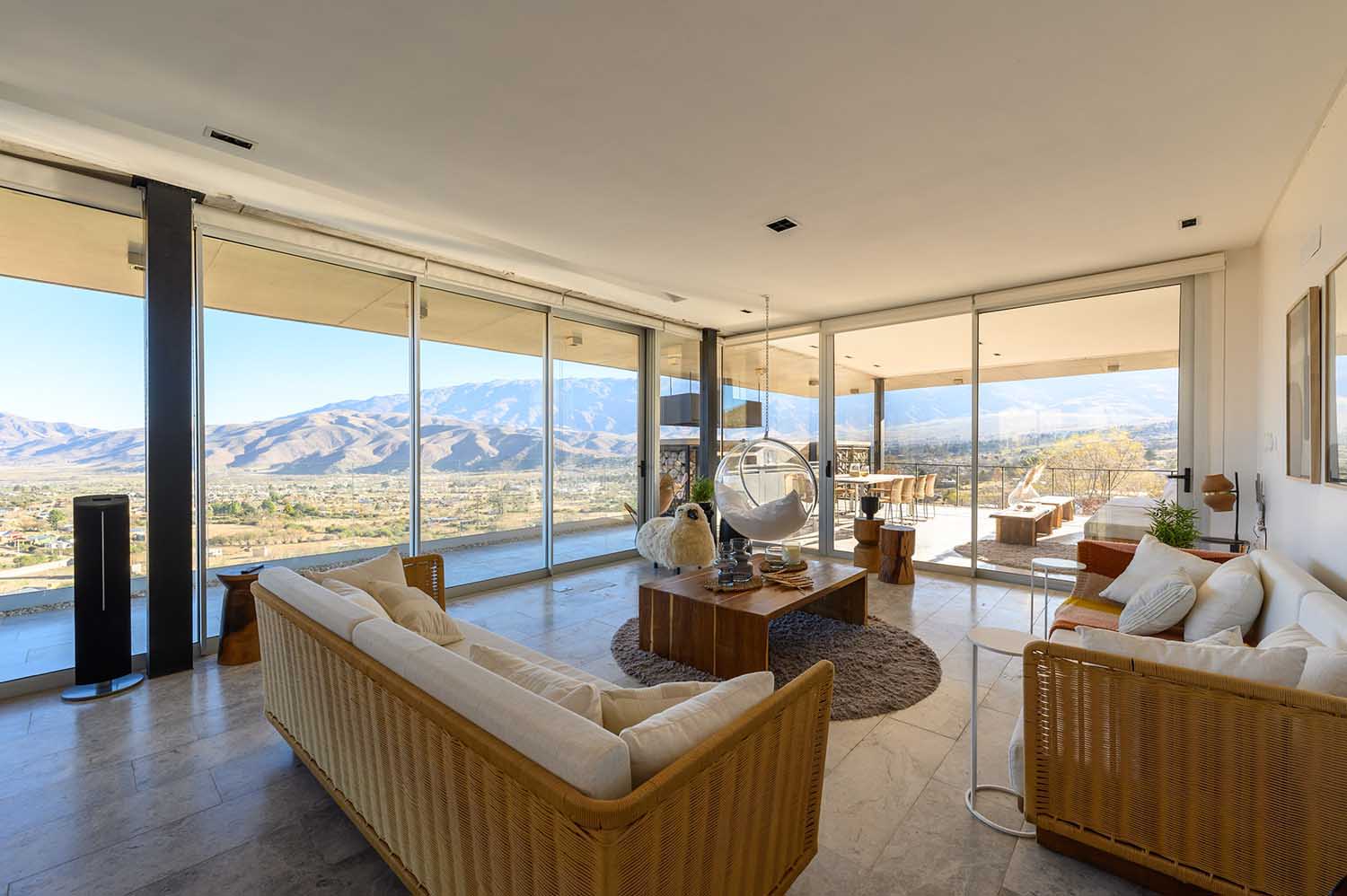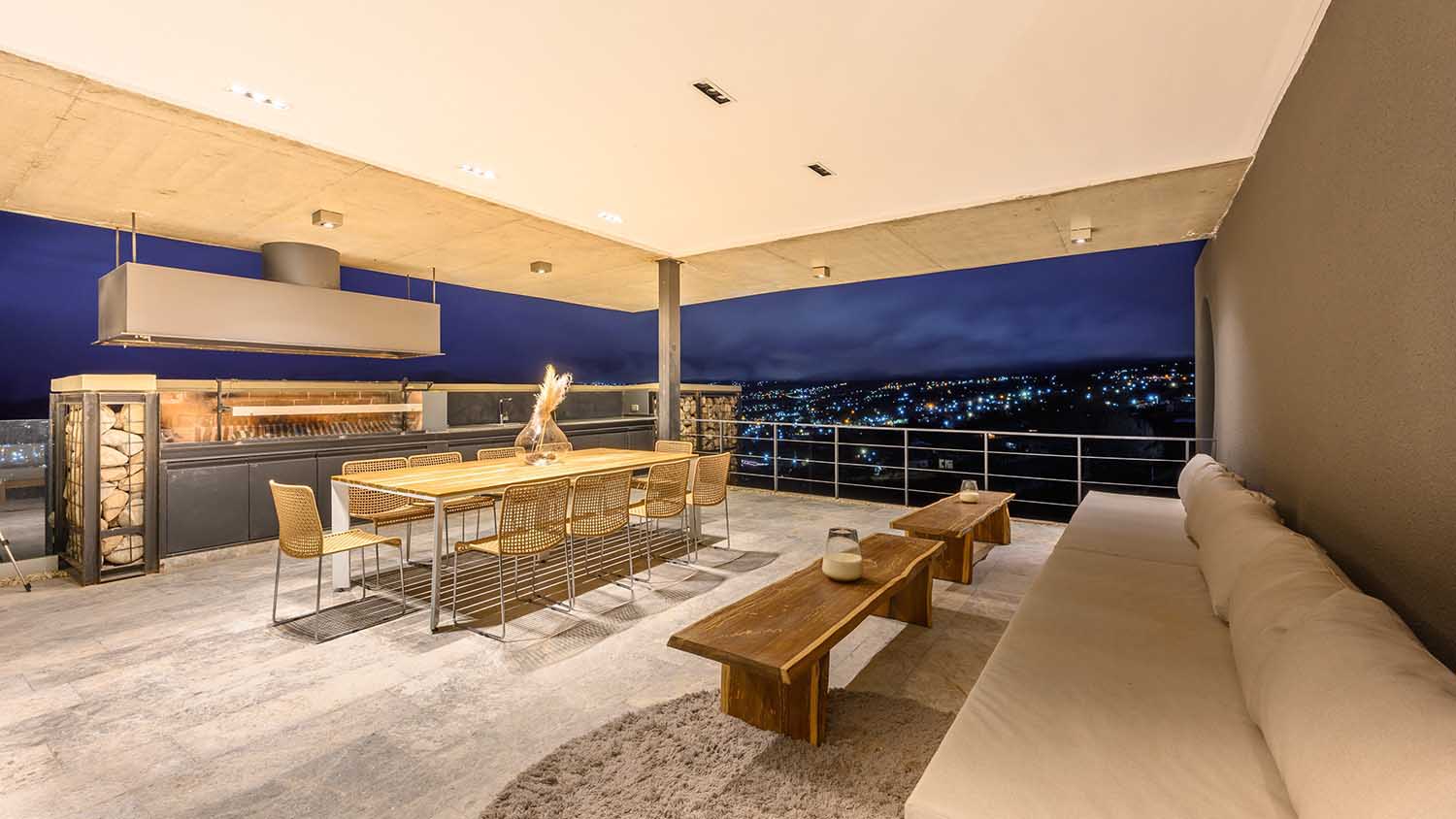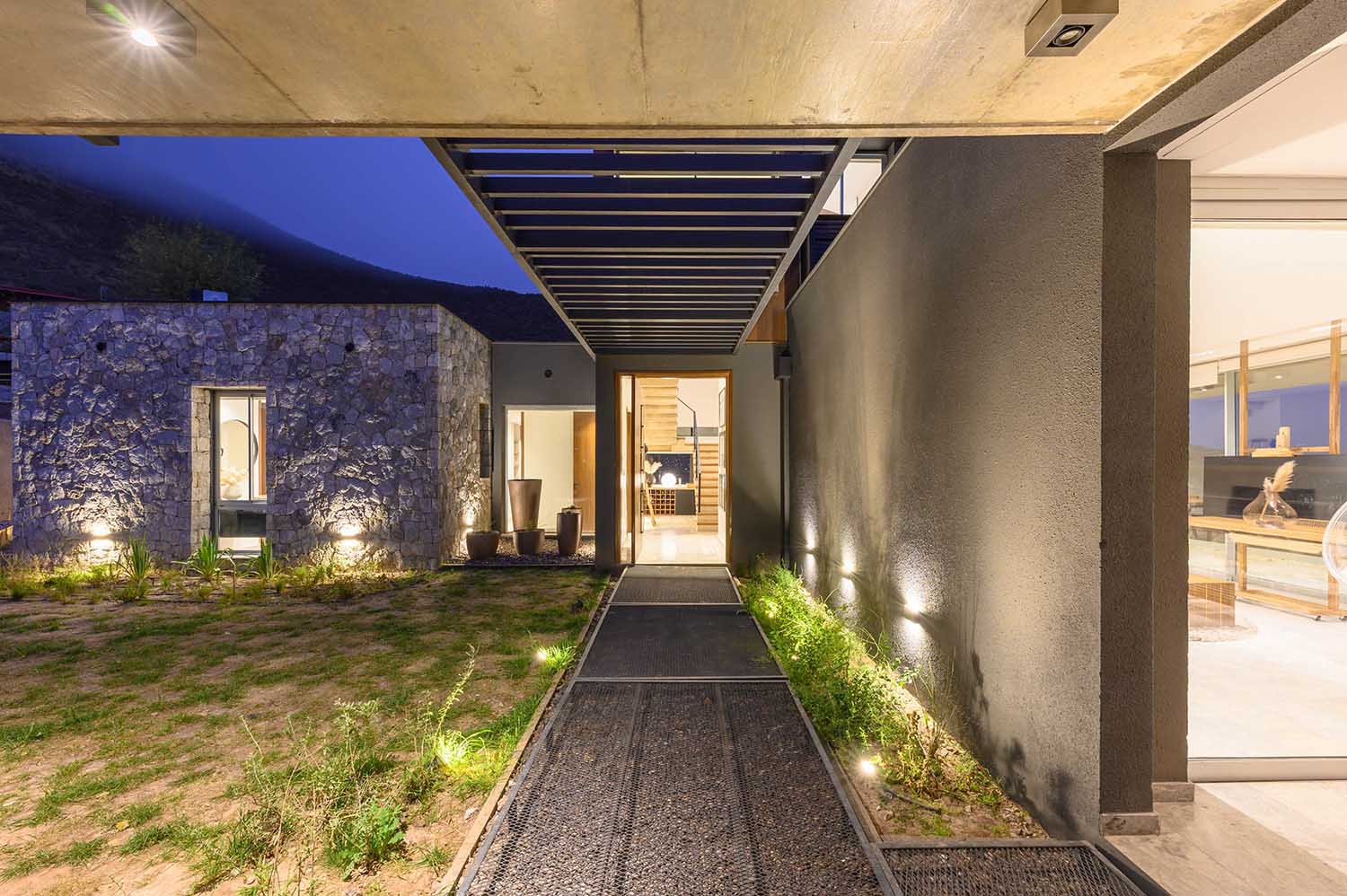 Form follows function in Casa Seba's architecture, showcasing a harmonious merger of basic geometrical shapes. The main volume adopts a cubic structure composed of concrete and glass, artfully buttressed by stone gabions. A second cube, wrapped in wood-plastic composite (WPC) siding reminiscent of wood, crowns the primary volume. This design element establishes a floating illusion, augmenting the structure's visual impact while exuding warmth and sophistication. As it interlaces with modern construction technologies, the dwelling stands as a resilient response to Tafí del Valle's climatic conditions.
Casa Seba's completion in 2022 marks a milestone for Etéreo Arquitectos, attesting to their innovative approach and unwavering dedication. This architectural jewel not only enhances Tafí del Valle's charm but also epitomizes the harmonious coexistence of contemporary design and natural splendor.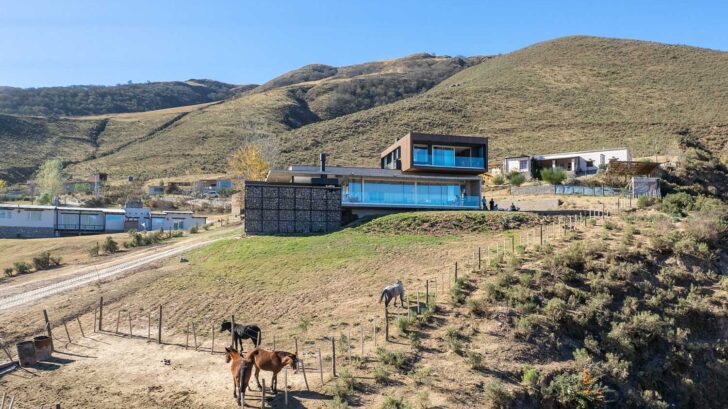 Project information
Project name: Casa Seba
Architecture office: Etéreo Arquitectos – www.etereoarquitectos.com.ar
Country: Argentina
–
Completion year: 2022
Surface: 350 m2
Location: Tafí del Valle, Tucumán, Argentina.