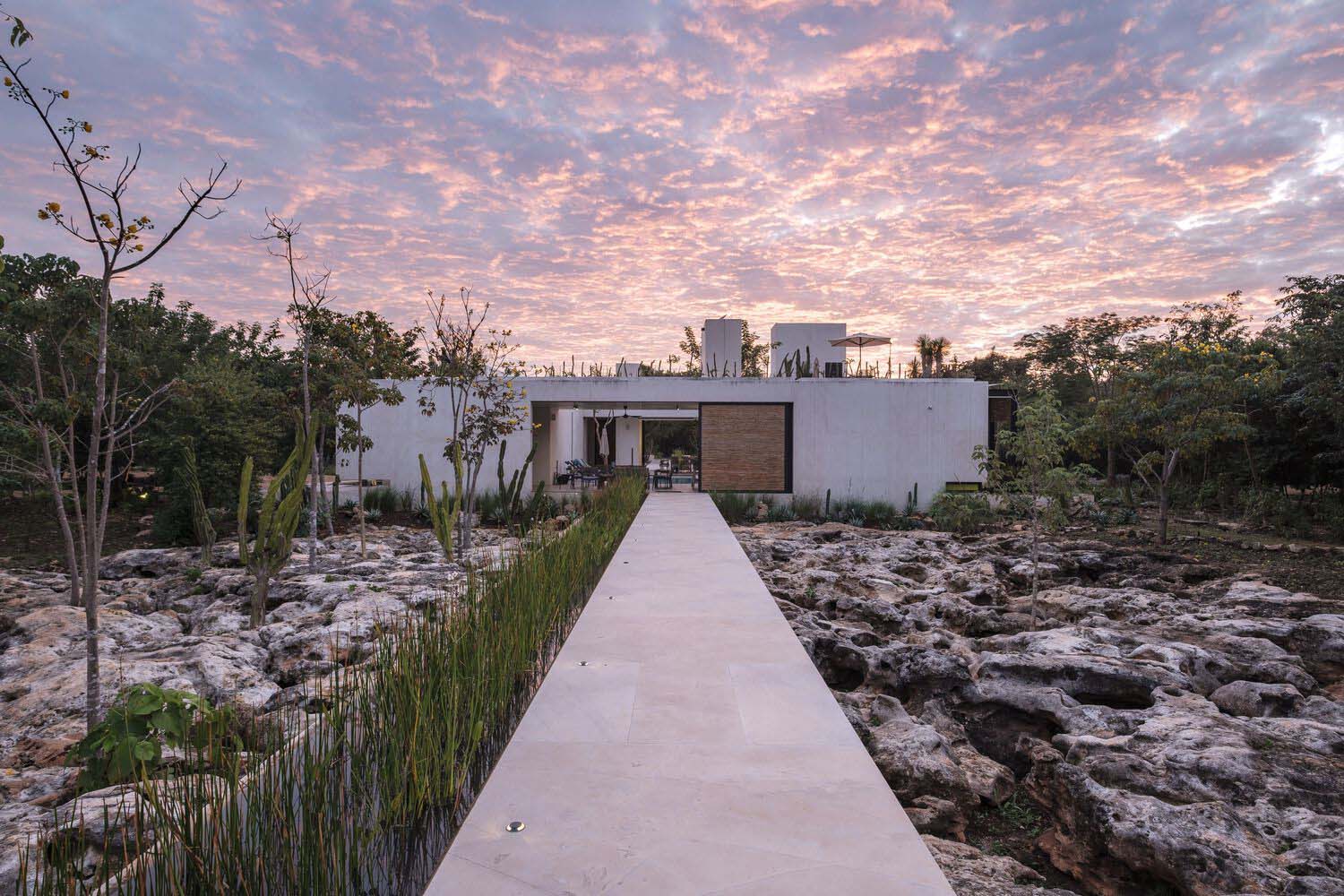 reyes rios+larraín arquitectos have recently completed their latest project in the heart of the Mayan region in the Mexican state of Yucatán – CY Casas de Campo. Nestled amidst the enchanting landscape adorned with underground cenotes, this private residential retreat showcases a harmonious blend of modern living and eco-conscious design.
Stretching over 2,000 square meters, it not only provides an idyllic refuge but is also designed for hospital use, making it a versatile and forward-thinking endeavor.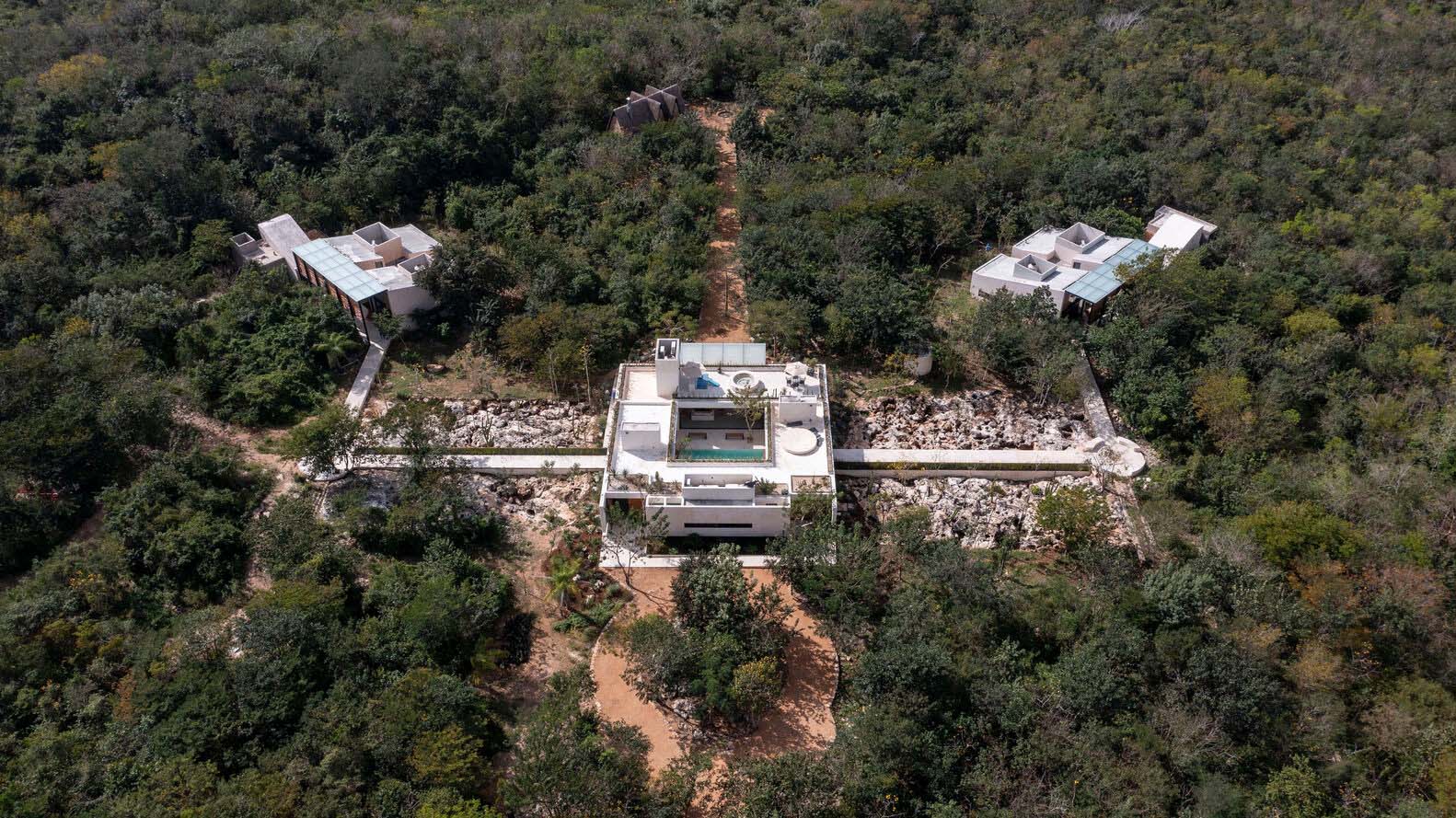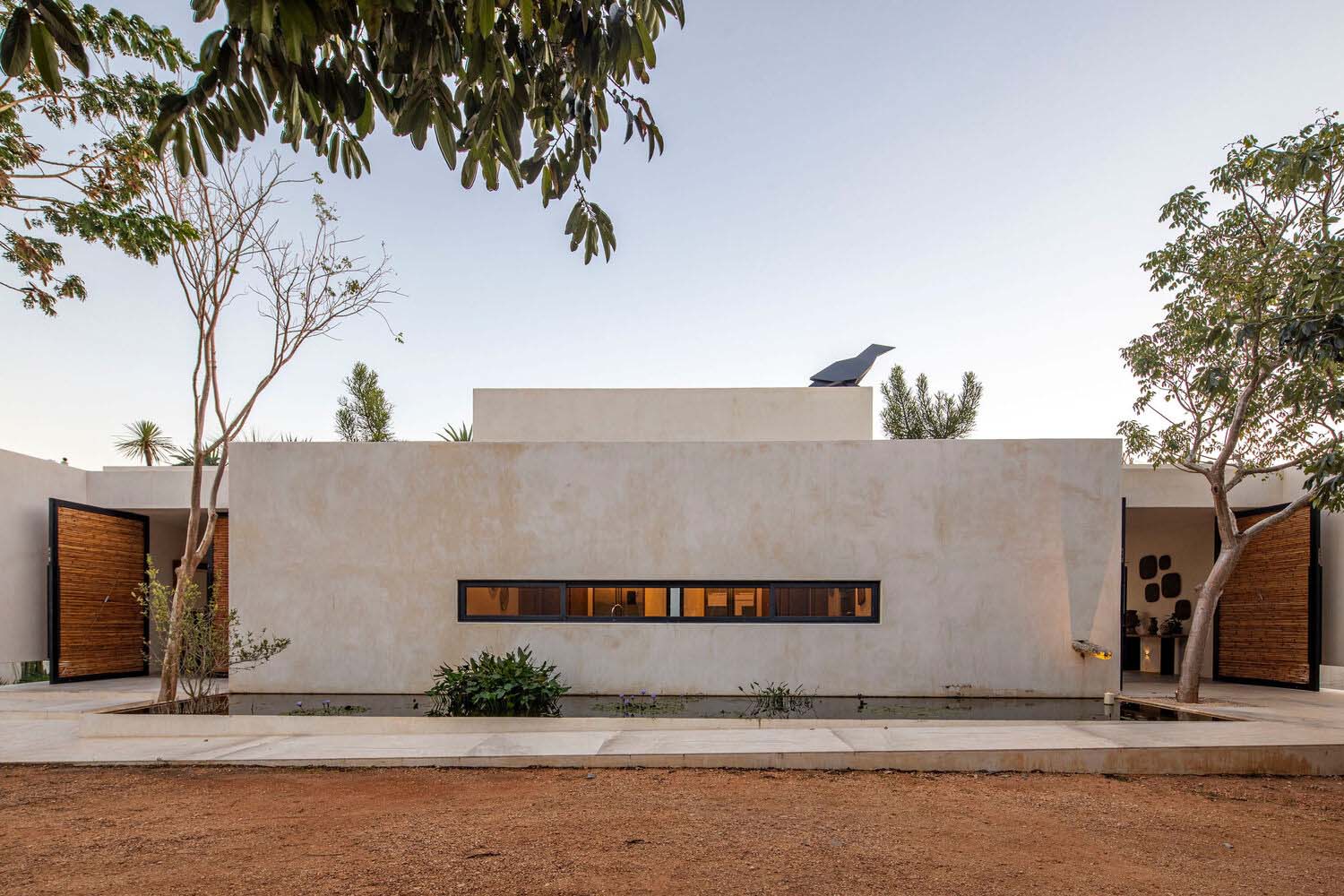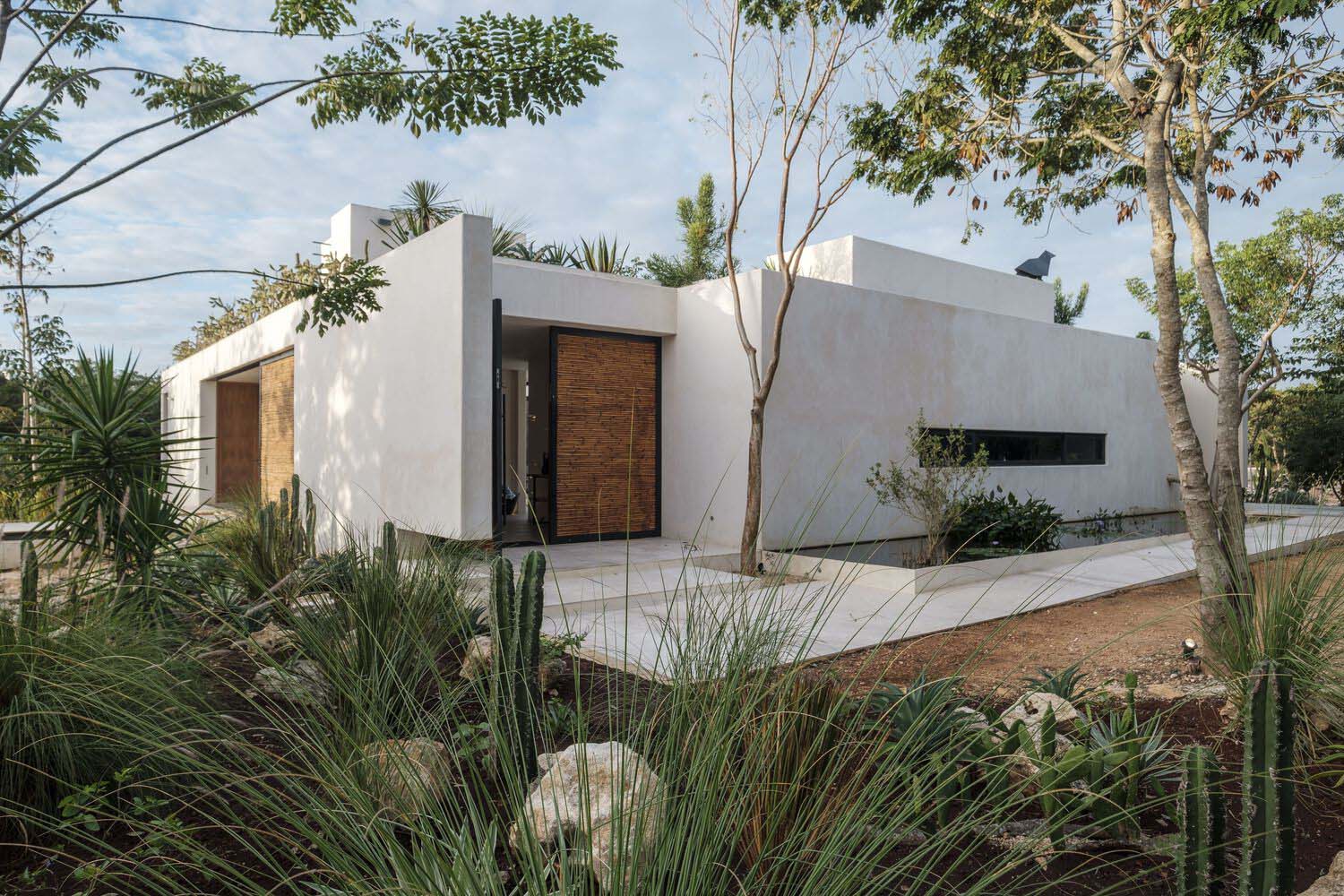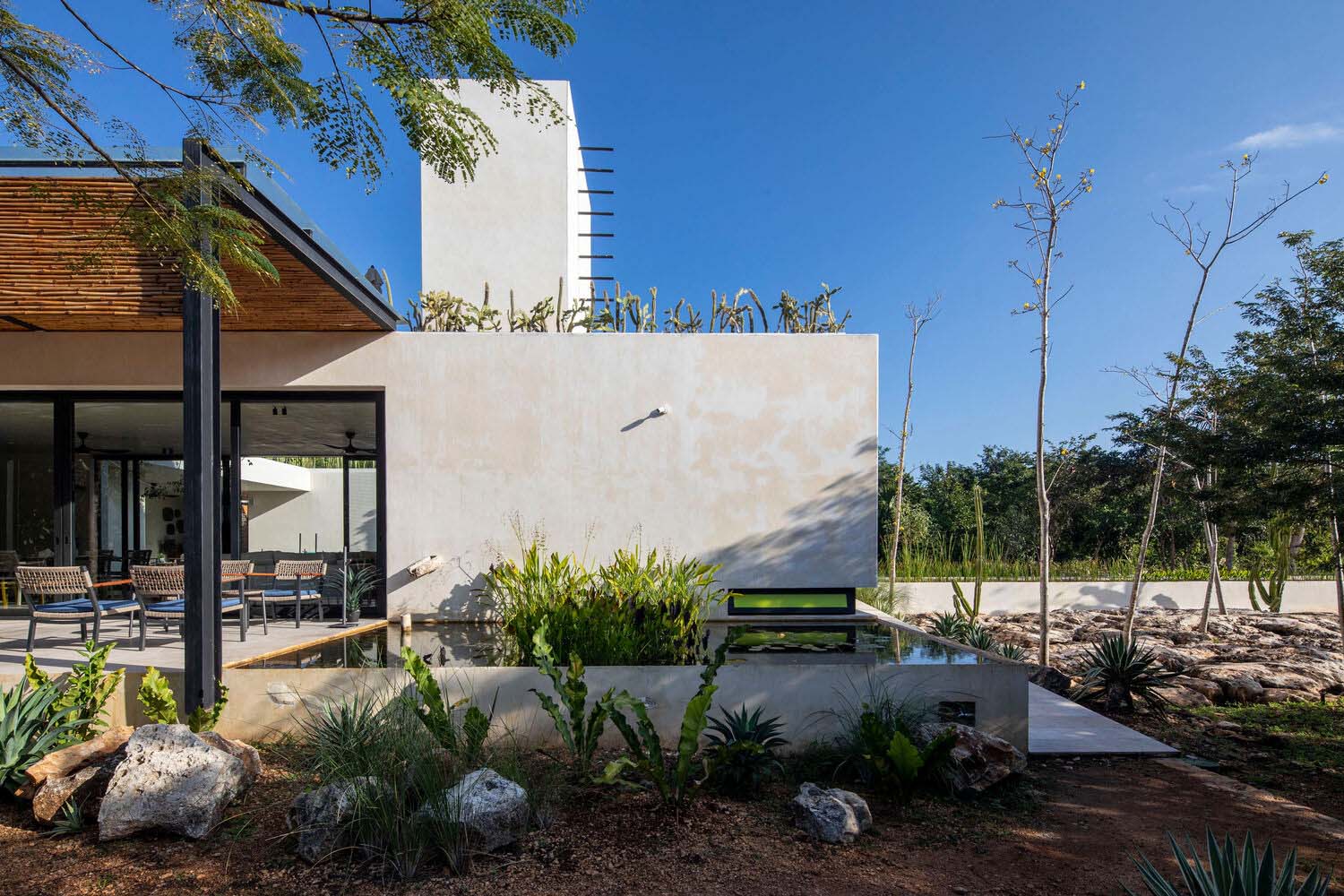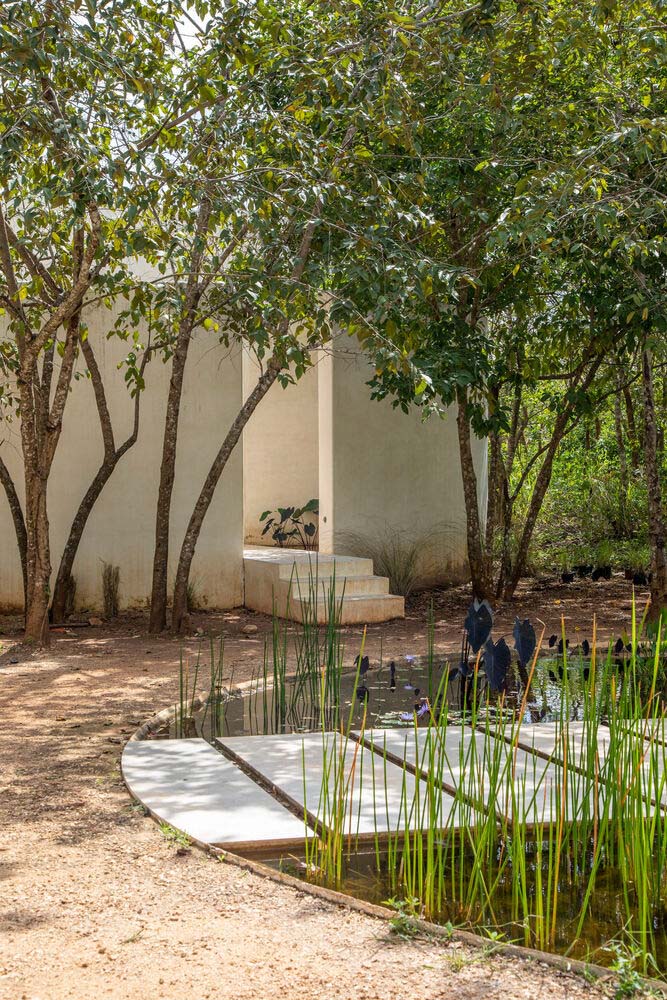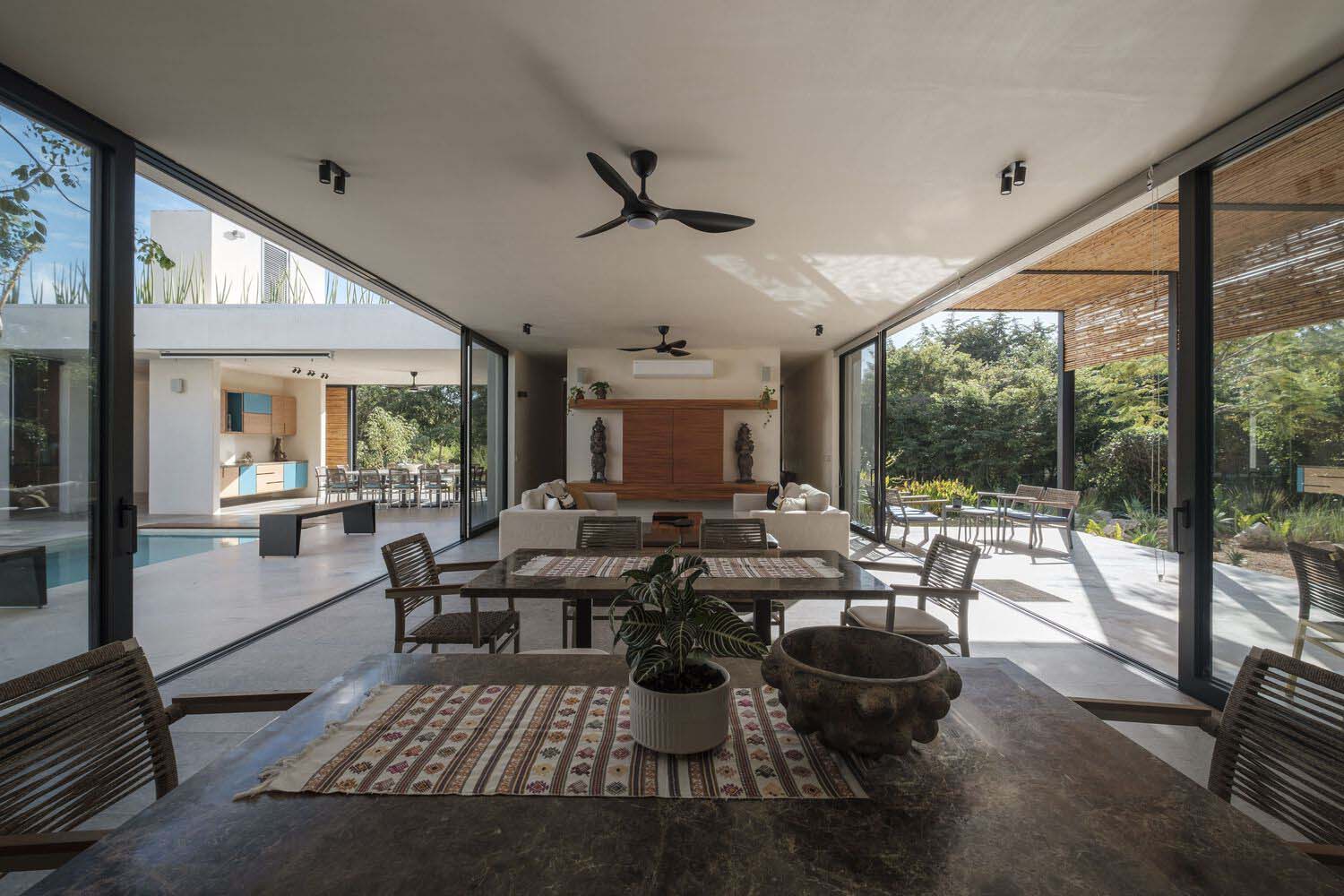 At the heart of this complex lies the Main House, a social gathering point that exudes sophistication and comfort. The Main House is complemented by an outdoor kitchen pavilion, a true testament to sustainable architecture. It features a modern steel structure topped with a local grass roof, seamlessly blending traditional and contemporary design elements.
One of the most striking features of CY Country Houses is its commitment to minimal environmental impact. The master plan for the development was meticulously crafted with a focus on preserving the natural beauty of the site. The placement of the main buildings, two houses, and the service headquarters was strategically chosen in previously deforested areas, preserving the lush greenery and ecosystem that characterizes the region.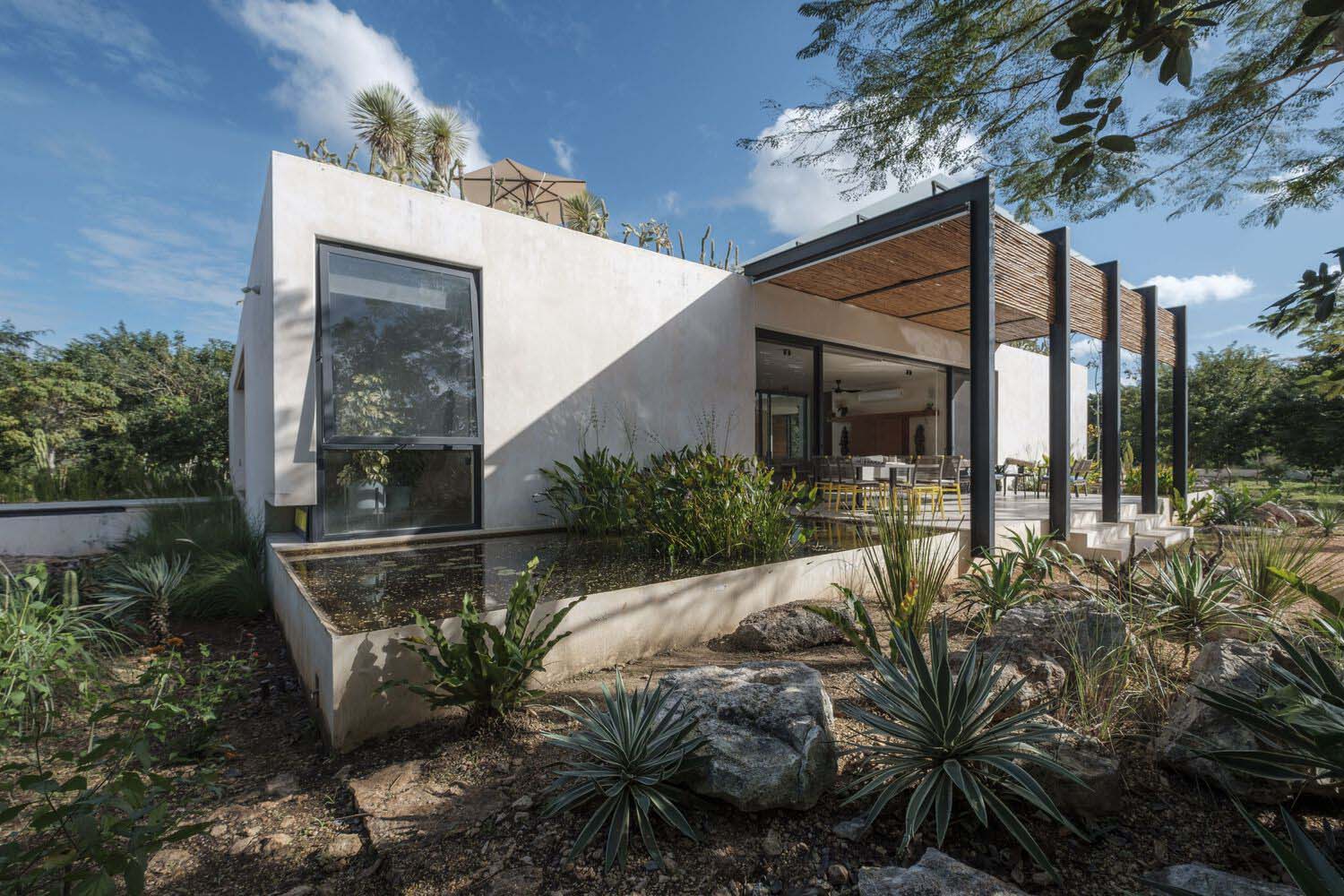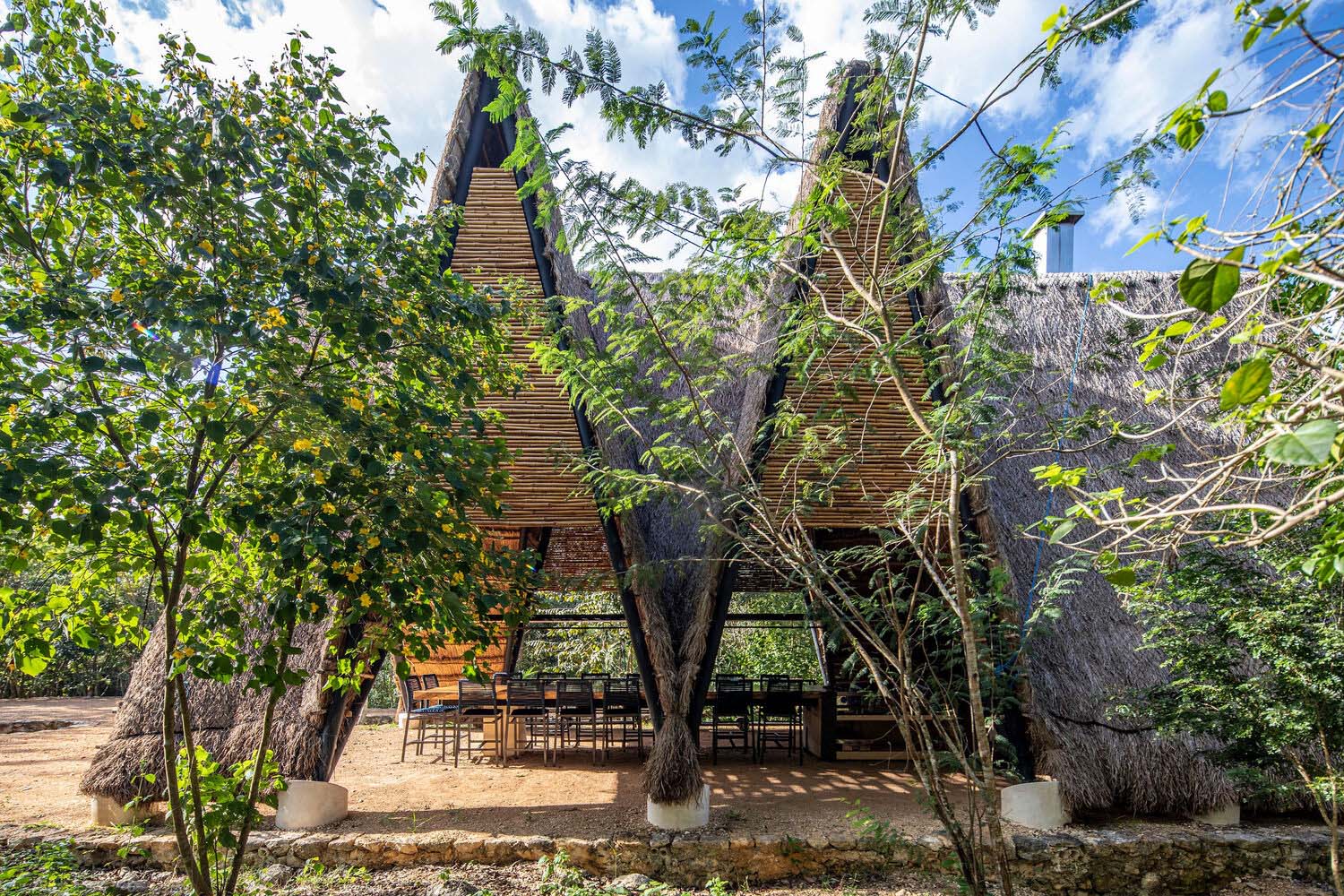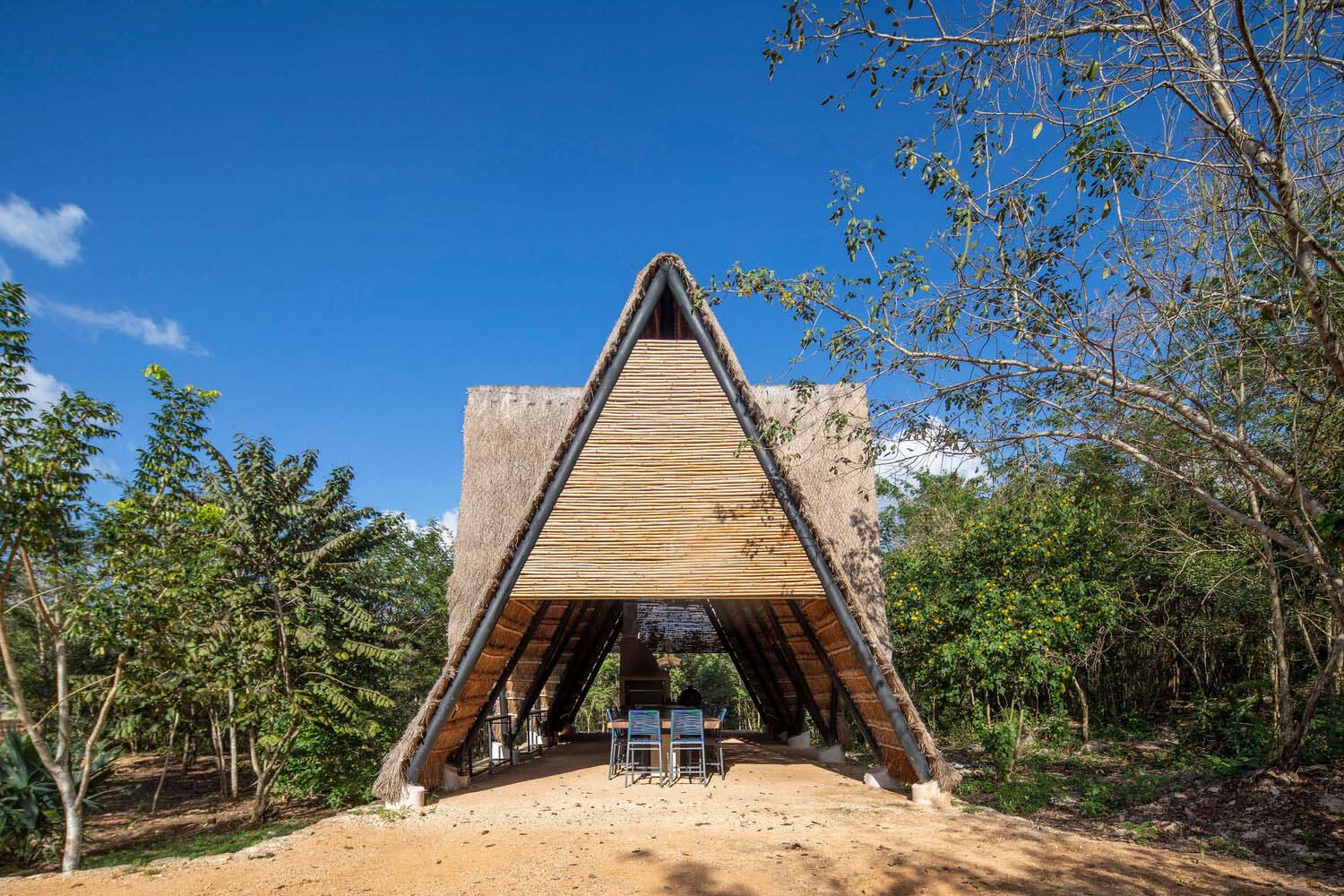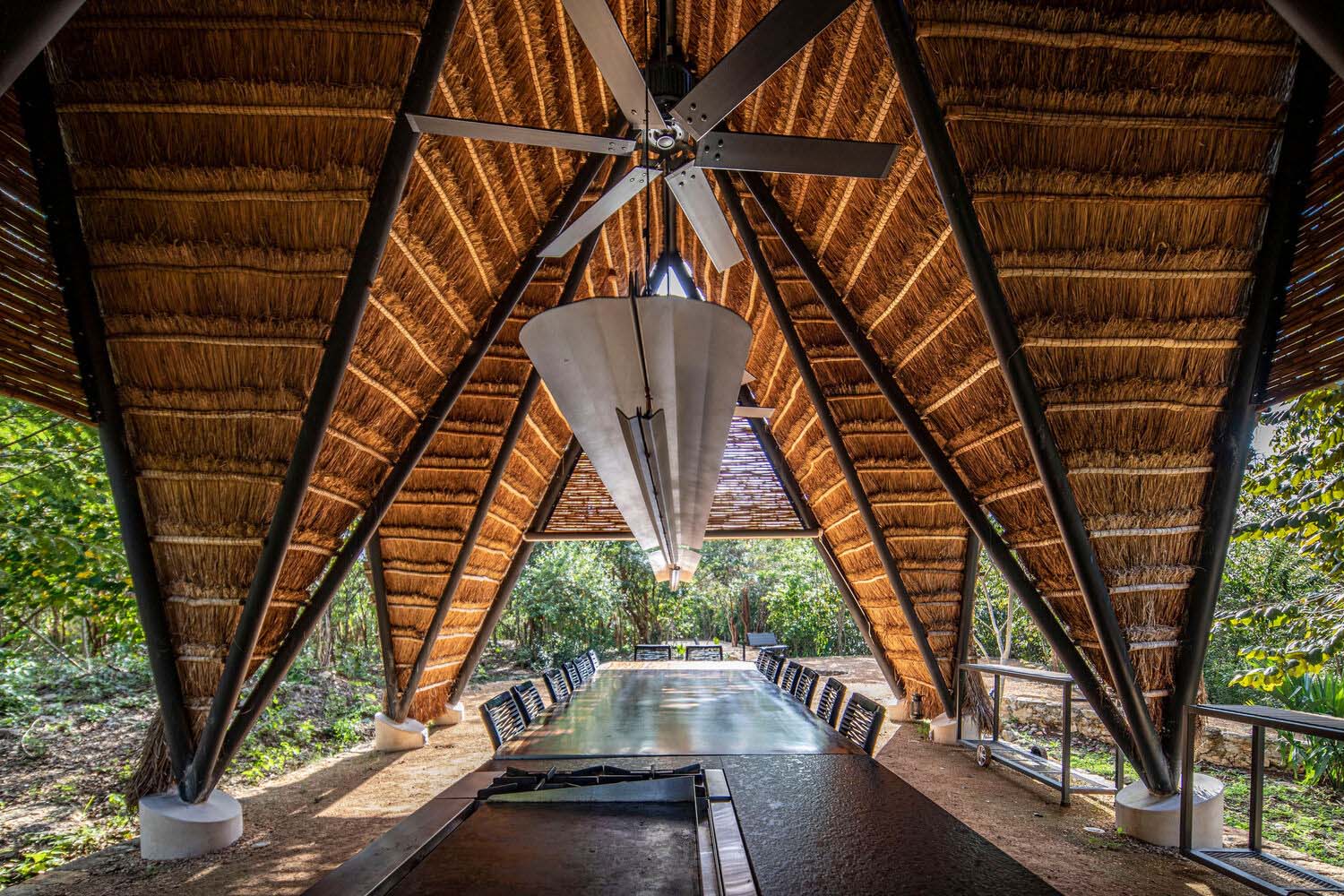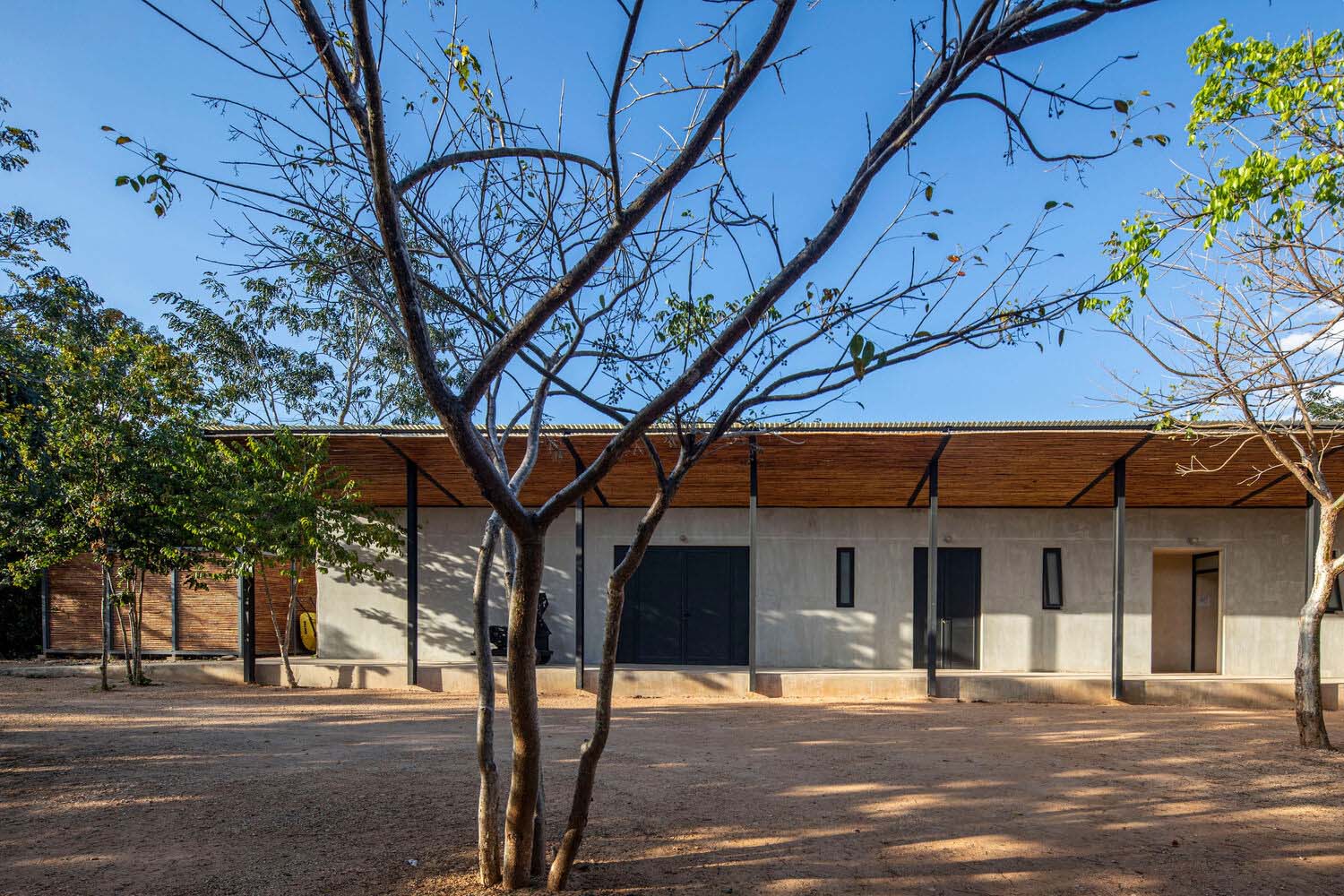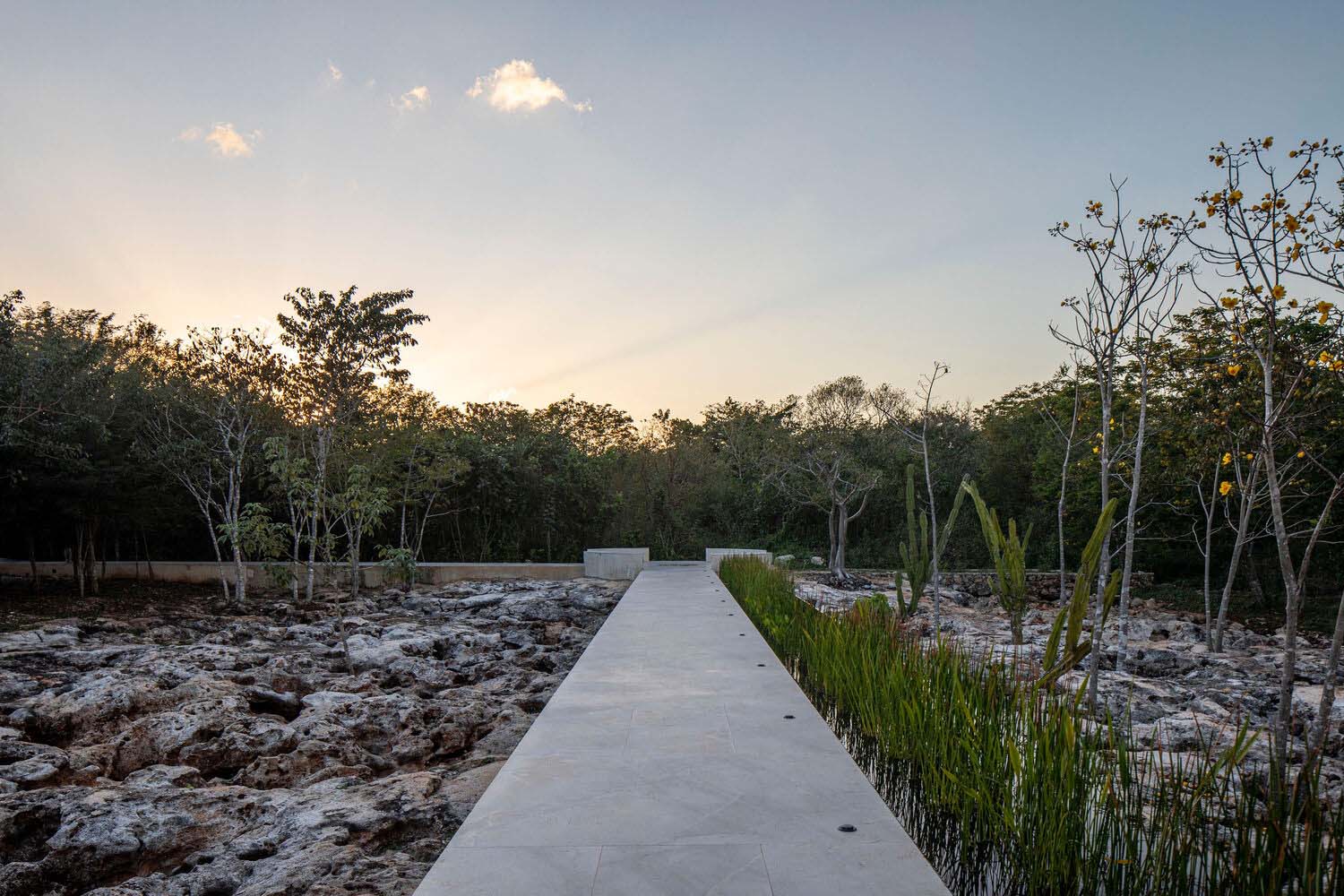 Perhaps one of the most intriguing aspects of the project is the main house's unique construction. Built on an old agricultural field, the architects decided to remove the thin layer of remaining soil. This revealed the extraordinary natural face of the stone, showcasing the Yucatán Peninsula's geological history. It's a striking visual representation of the project's commitment to connecting with and respecting the natural environment.
The architects also established an east-west design axis connecting the property's two cenotes. This layout fosters a strong sense of connection to the surrounding landscape while maintaining a respectful harmony with nature.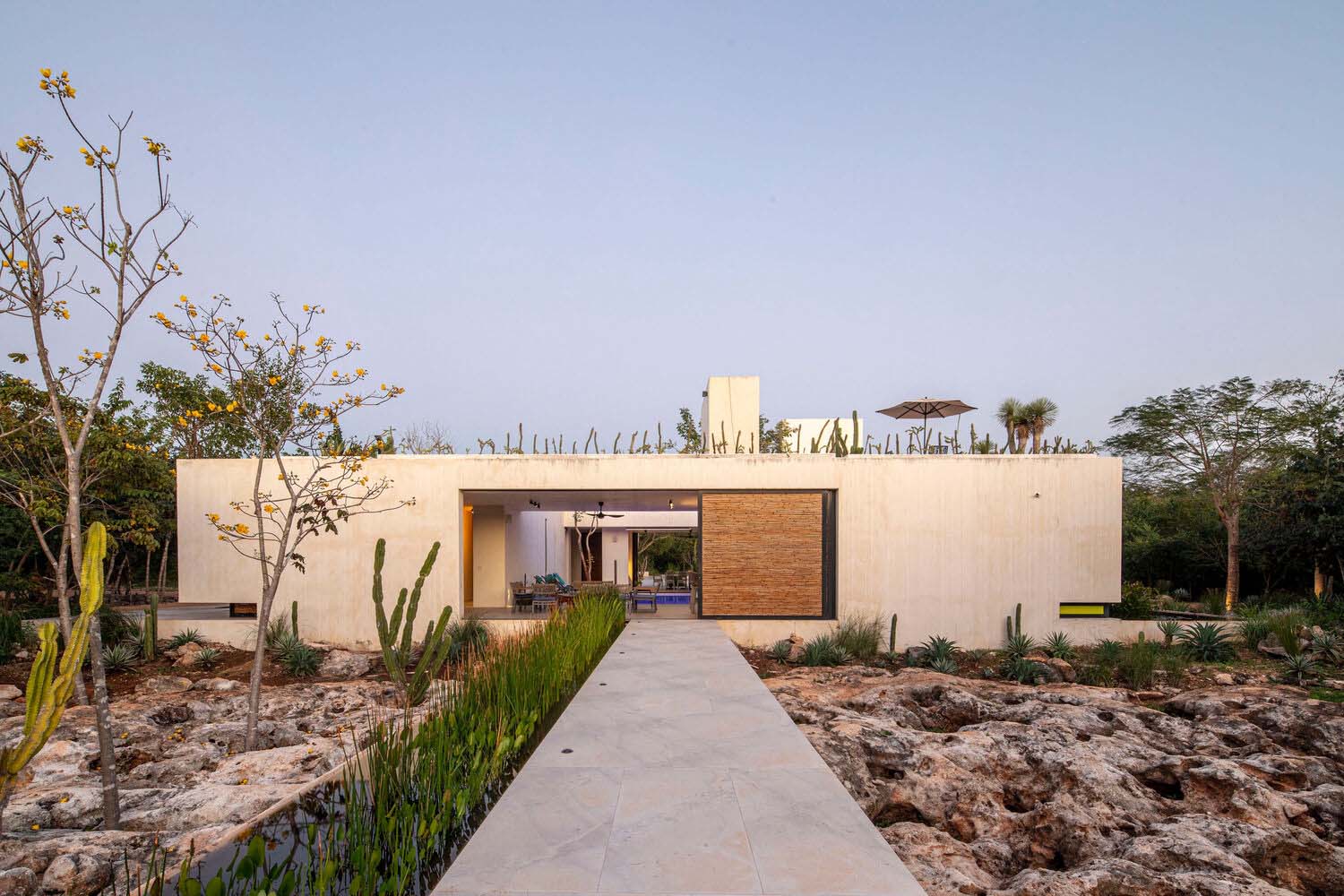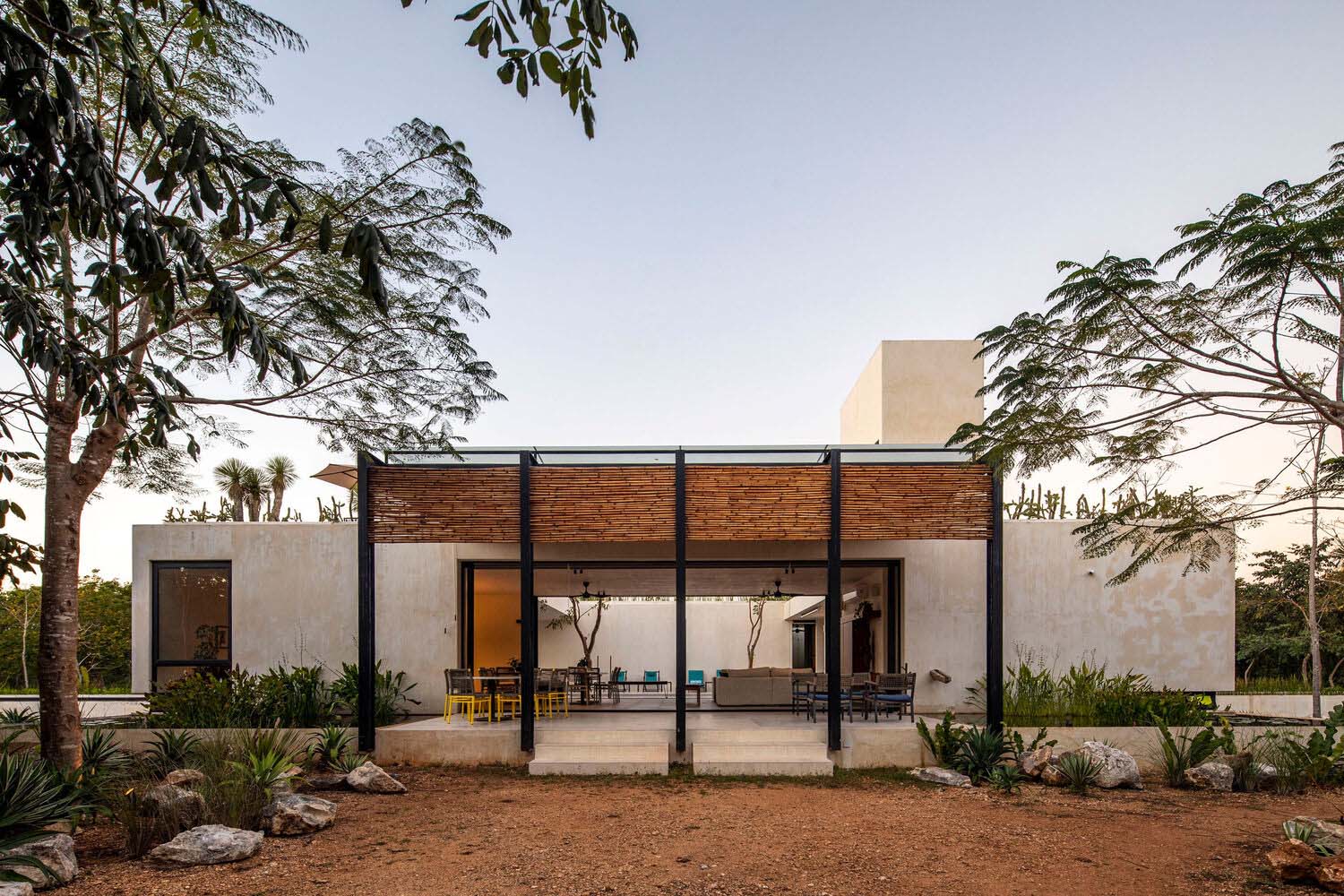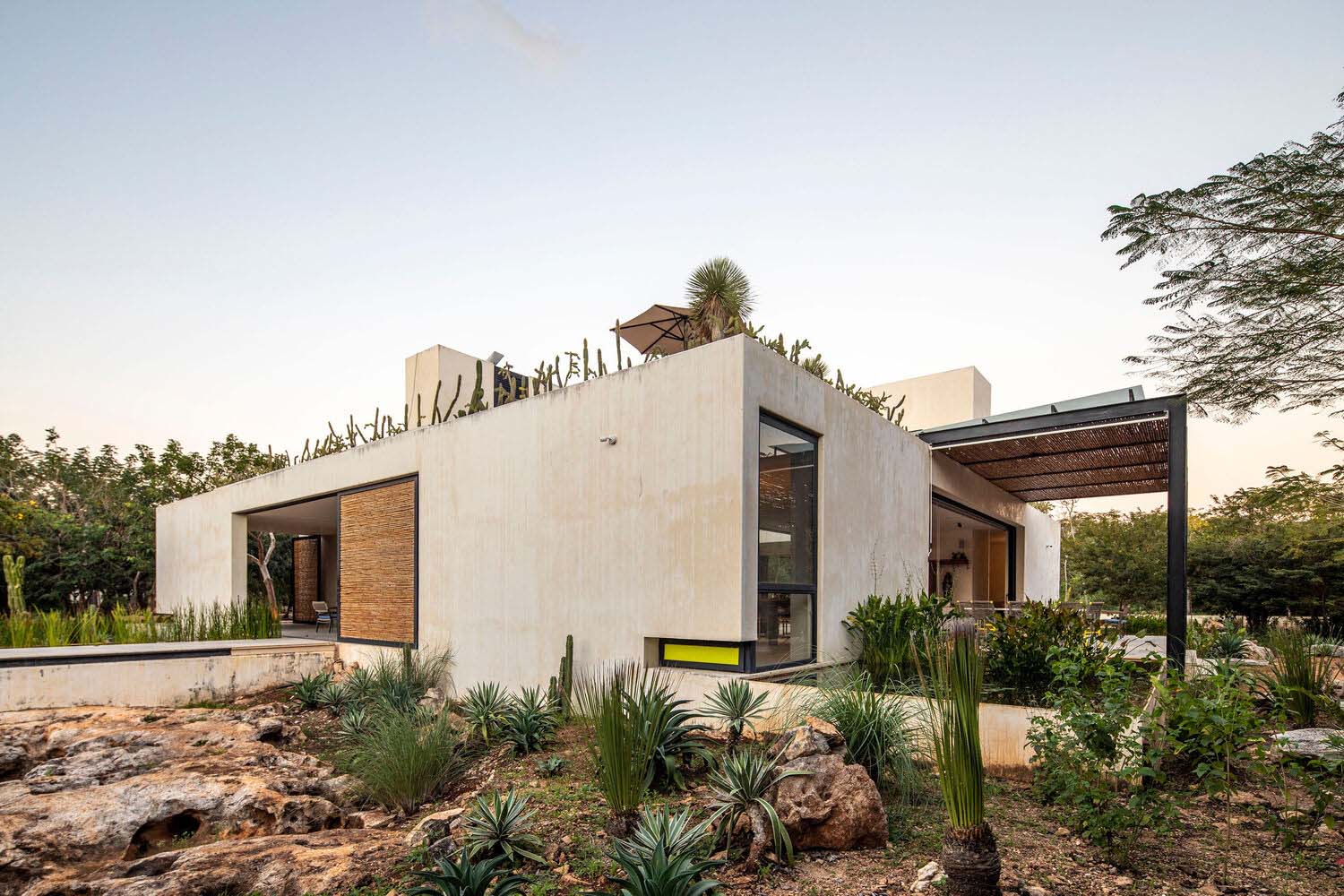 CY Country Houses is more than just a collection of buildings; it's a tribute to the landscape, culture, and sustainability of the Yucatán Peninsula. It not only offers a retreat for its fortunate residents but also sets a compelling example for sustainable and conscientious development in the heart of nature's bounty.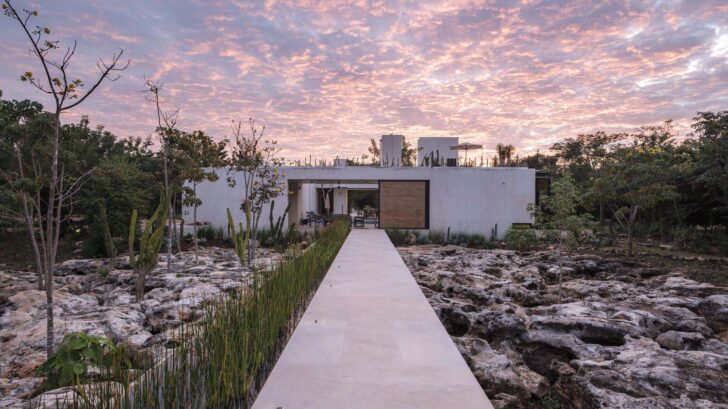 Project information
Architects: reyes ríos + larraín arquitectos – reyesrioslarrain.com
Area: 2000 m²
Year: 2022
Photographs: Onnis Luque, Diego S. Reyes Larraín
Design Team: Salvador Reyes Ríos, Josefina Larraín Lagos
Collaborators: Rodrigo Solórzano, Ximena Calleja
Construction: Inmobiliaria Hersol SA de CV, Kappra Desarrollo Inmobiliario, Tomás Trejo
Country: Mexico