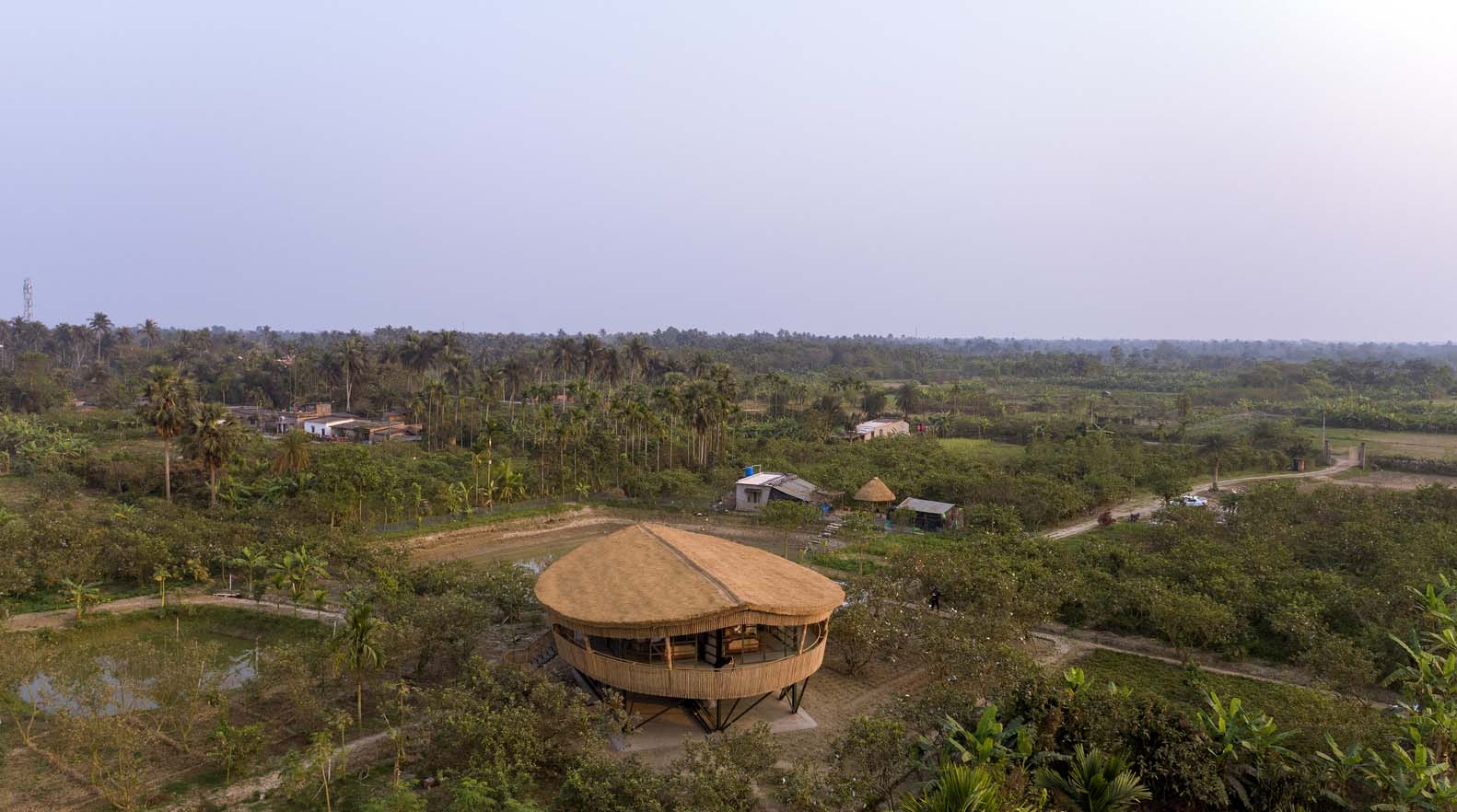 Abin Design Studio has recently completed work on this unusual residence in Kolkata, India. Situated amidst the serene rural farmlands on the outskirts of Kolkata, the design directive for this exquisite two-bedroom weekend retreat was to craft a spatial composition that harmoniously resonates with the tranquil ambiance of its idyllic surroundings. A harmonious integration with the natural surroundings, rather than a disruptive departure from it. Nestled amidst the lush guava orchard on the farm, the concept was to create a captivating 'Macha' – an elevated observation platform that serves as a sanctuary from the bustling demands of city living.
Elevated at a height of nine feet, this residential outhouse offers a multifunctional design. The structure offers a heightened vantage point, surpassing the level of the encompassing plantation, thereby granting unobstructed panoramic views in every direction. Additionally, this design elevates the habitable areas to ensure safety by distancing them from the presence of unwanted wildlife commonly found in this flood-prone region.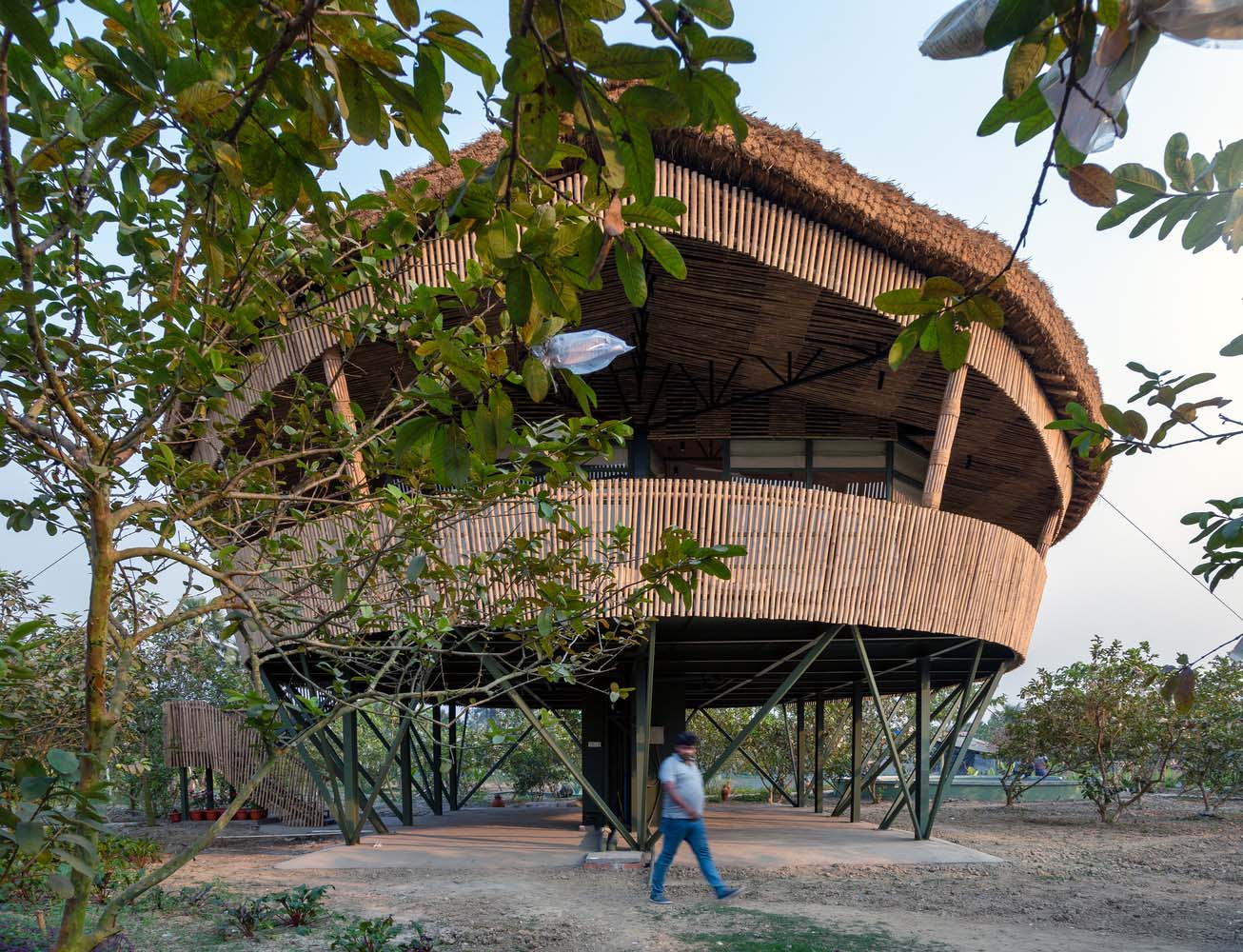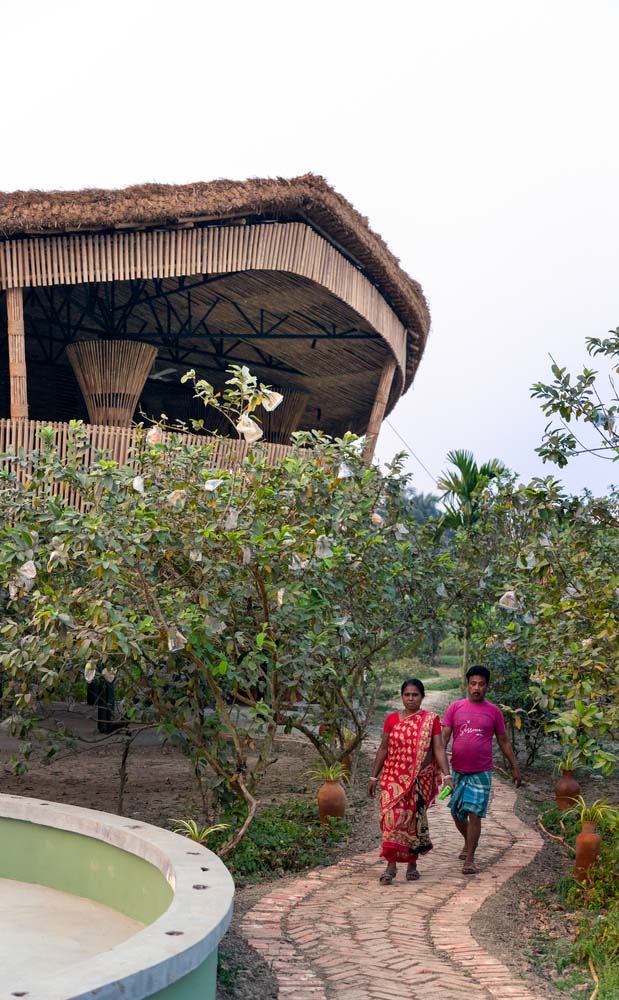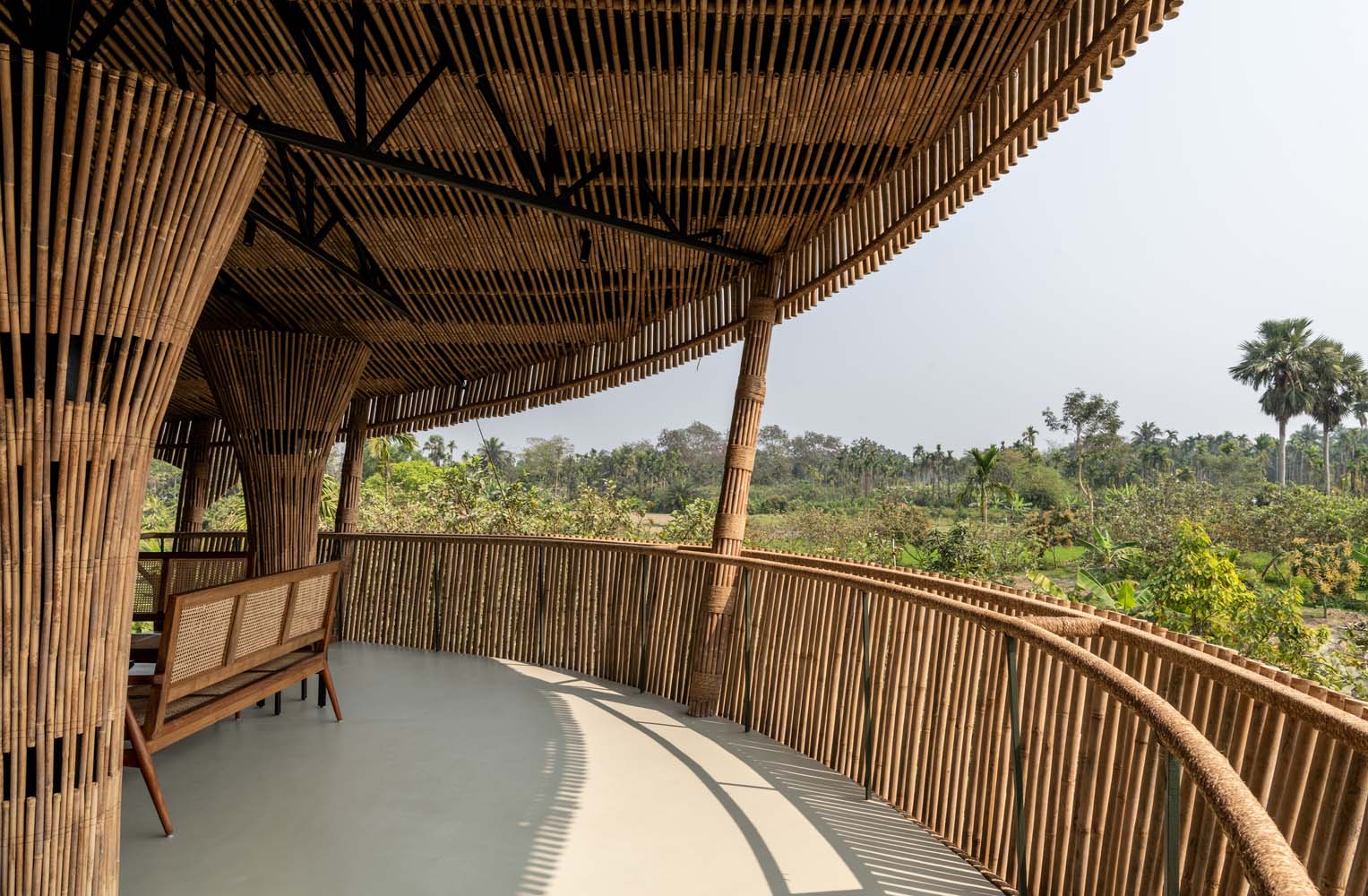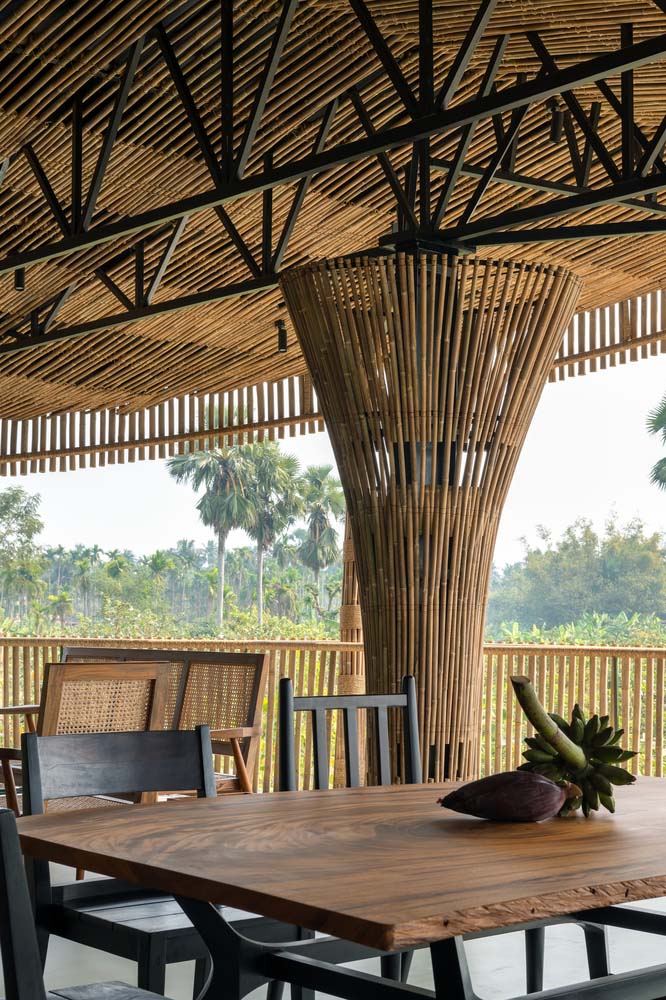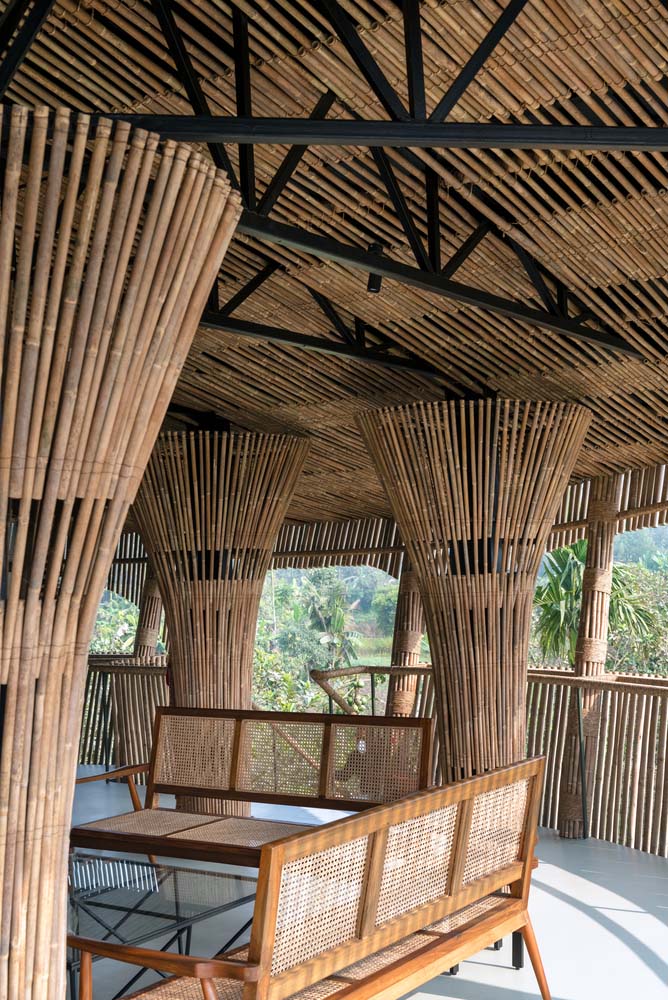 The retreat showcases a strategic utilization of the MS structural framework, allowing it to fully embrace and maximize the breathtaking views that surround it. The strategic placement of service cores at the center of the floor plate allows for optimal functionality and efficiency. This design approach ensures that habitable rooms and inviting terraces gracefully envelop the outer edges, maximizing the potential for natural light and panoramic views. The design language is characterized by the prominent use of bamboo, a locally sourced material that holds great significance to the inhabitants of the region. Metal elements have been intentionally minimized, allowing the delicate weave of bamboo to take center stage in the overall aesthetic. The pavilion's harmonious integration with the landscape is accentuated by the presence of a beautifully crafted thatched roof.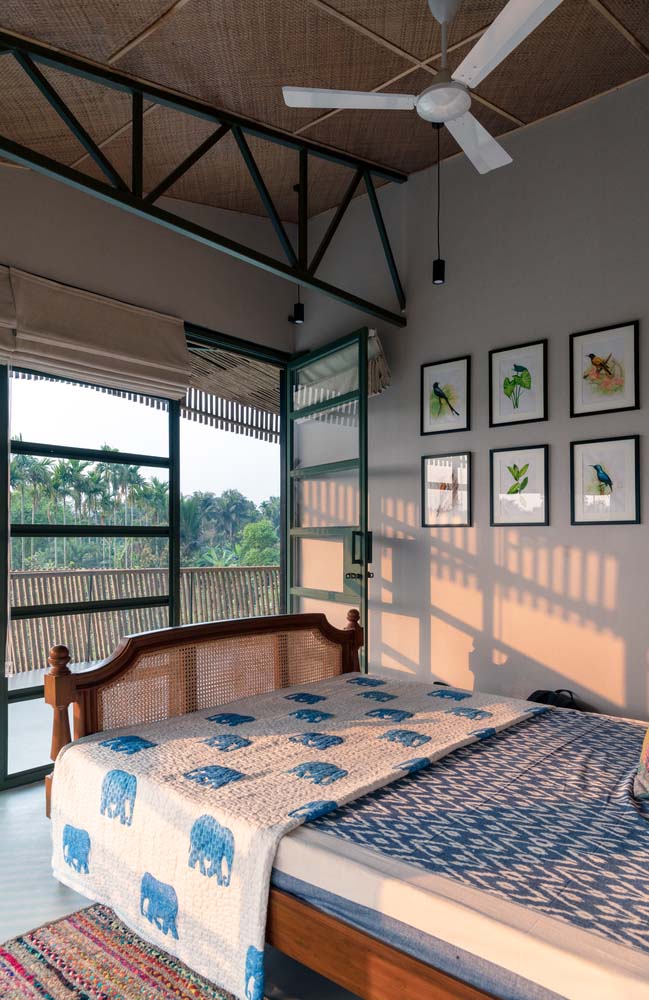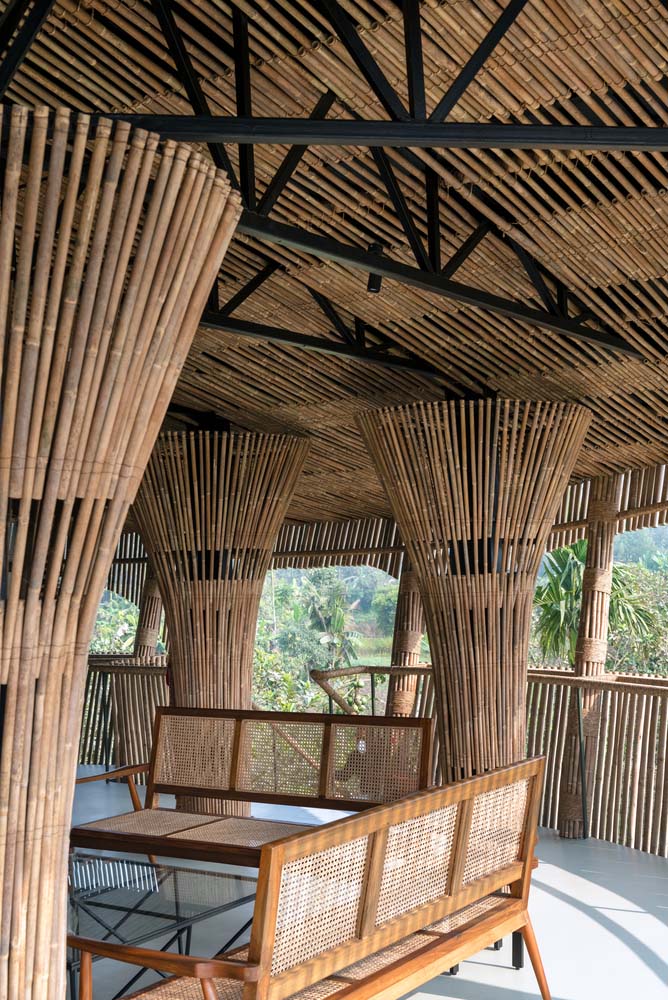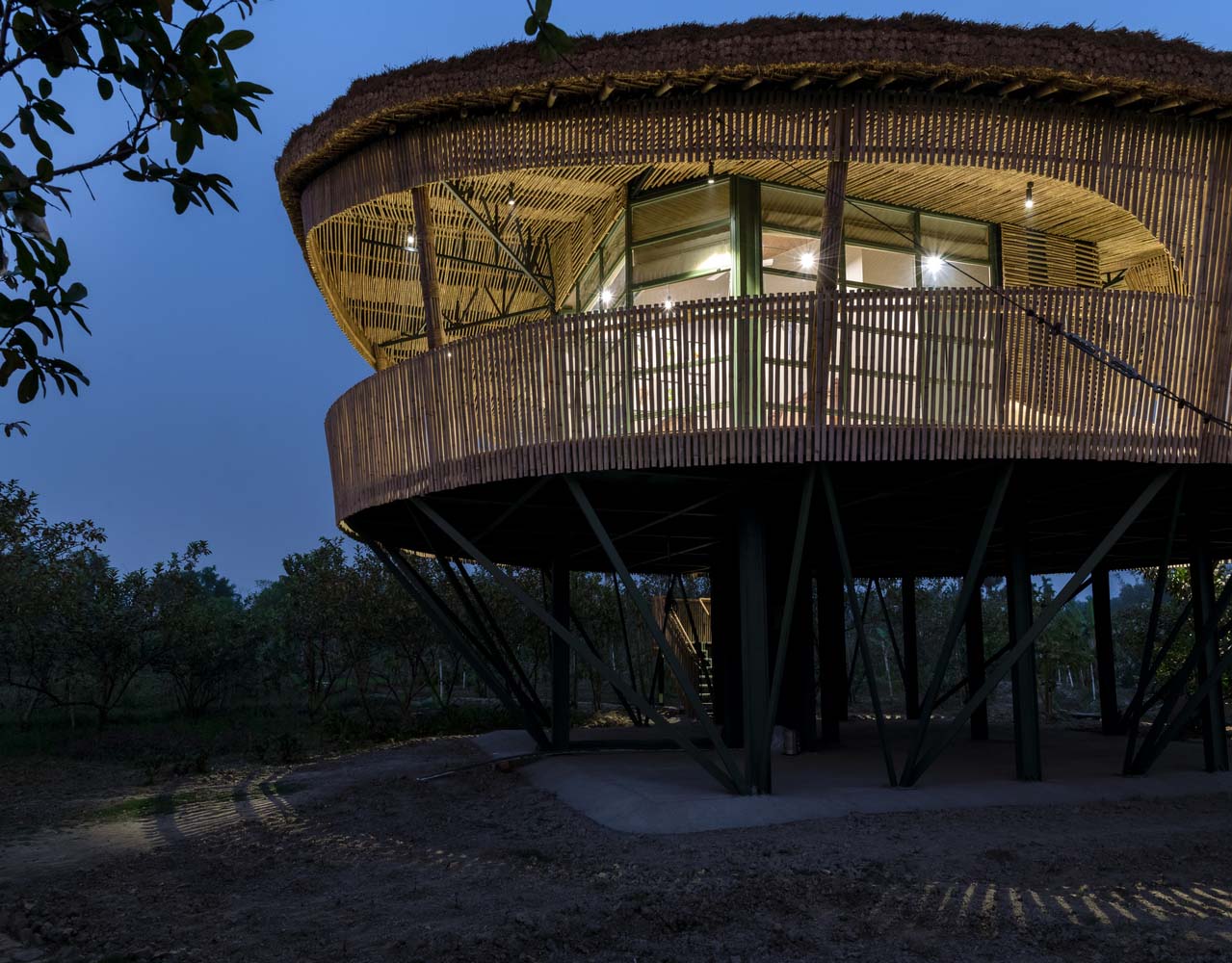 The structure's simplicity is further emphasized by the striking form and the modern use of conventional materials. The architectural expression of form seamlessly extends into the intricate interior detailing. The seamless integration of traditional wooden furniture and contemporary glazed elements harmoniously unifies the design of this exquisite holiday home. The soft furnishing and artwork seamlessly integrate vibrant hues into the spatial composition. The careful arrangement of form, selection of materials, and thoughtful treatment combine harmoniously to create a truly picturesque weekend retreat nestled within its lush and vibrant surroundings.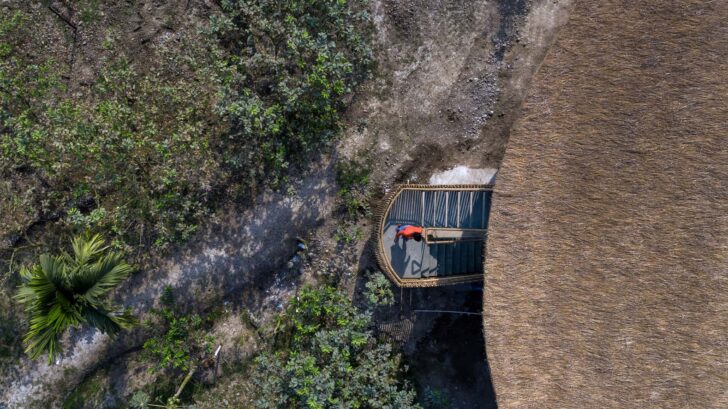 Project information
Architects: Abin Design Studio – www.abindesignstudio.com
Area: 1850 ft²
Year: 2022
Photographs: Suryan // Dang
Design Team: Abin Chaudhuri, Subhasish Dey
Execution: Jibendra Basak, Debjit Samanta, Partha Ghoshal
Bamboo Work: Debatosh Kar
City: Kolkata
Country: India