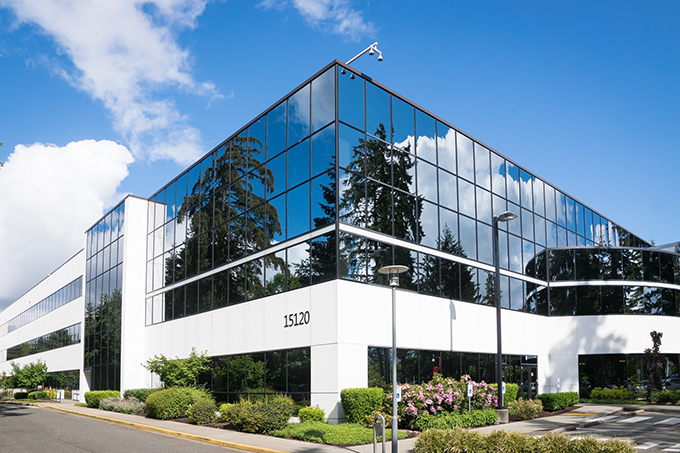 If you are renting a commercial property, whether that be an office or something else, it's important to make sure that's it's a welcoming environment for those who are using it on a daily basis.
However, if you're renting, it's highly likely that any changes you make to the design of the property can't be permanent. That means you'll have to think outside the box so that you can avoid having to work with dispute resolution solicitors to resolve any issues you have with your commercial landlord!
Non-permanent design ideas can be a lot more complex than you might think, so this post should give you a better idea on what you can achieve without permanently altering your property. Take a look…
10 Non-Permanent Design Ideas for Your Commercial Property
1. Create the Right Lighting
Lighting is everything in a large commercial property. So, one of the best design ideas to keep in mind is to make use of effective lighting, both natural and artificial. This way, you can leave the best possible impression on your employees, or any visitors.
Consider positioning desks closer to windows, and reposition anything that might block natural sunlight from spreading throughout the property. When it comes to artificial lighting, you could consider implementing tiled ceiling lights, which spread light more efficiently and are fairly subtle.
2. Hide Cables Wherever Possible
If you're renting a commercial property that features an abundance of computers and monitors, then loose wires will the bane of your life. Not only are they a potential health and safety hazard, but they are far from pleasing on the eye.
Solution? Hide them! When you're looking for desks, consider buying ones which feature handy slots to help store wires away neatly. Also, position technology as close to sockets as possible, reducing the potential for them to snake across the floor.
3. Incorporate Nature
Commercial properties can be devoid of life if they aren't carefully designed. One of the best non-permanent design ideas you can implement for your commercial property is to place a focus on plants and nature.
Everyone likes a house plant, right? So, why not feature them throughout the property? Adding a green touch can bring it to life from an aesthetic point of view and, it's not going to break the bank either.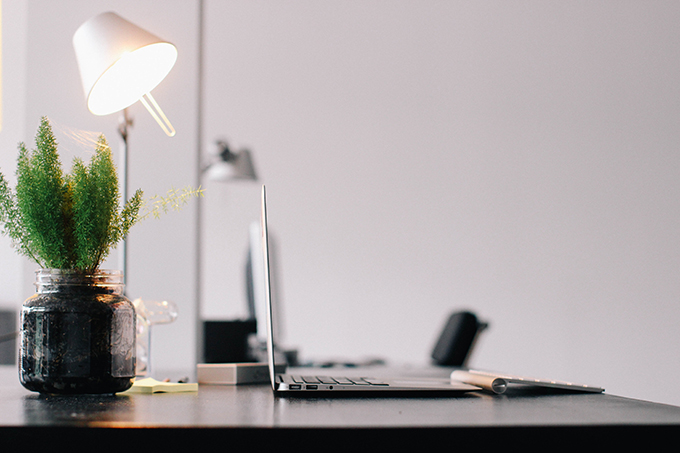 4. Add a Splash of Colour
You'd be hard pressed to find anyone who enjoys spending time in a drab, lifeless office space. So, it's important to make sure that your commercial property is full of colour.
Adding colour to your commercial property can mean a number of things – it could mean spending some time putting up some fancy removable wallpaper, or adding a jazzy cushion or lampshade here and there.
Be warned though – you don't want to fall into the trap of going too wild with colour. Try and stick to a theme!
5. Install an Open Layout
There's nothing worse than having to work in a cramped, claustrophobic environment. So, when you're thinking about the layout of your commercial space, you'll want to consider making it as open as possible, working within your means.
To do this, make sure that there is plenty of space between desks, as well as space for everyone to freely walk from space to space.
6. Make it Inclusive
Not all commercial properties are specifically designed with inclusivity in mind. However, that doesn't mean you can't make non-permanent design decisions that cater for anyone who might use the space.
When you're thinking about making design changes to your property, consider how they might affect someone who, for example, has a physical disability.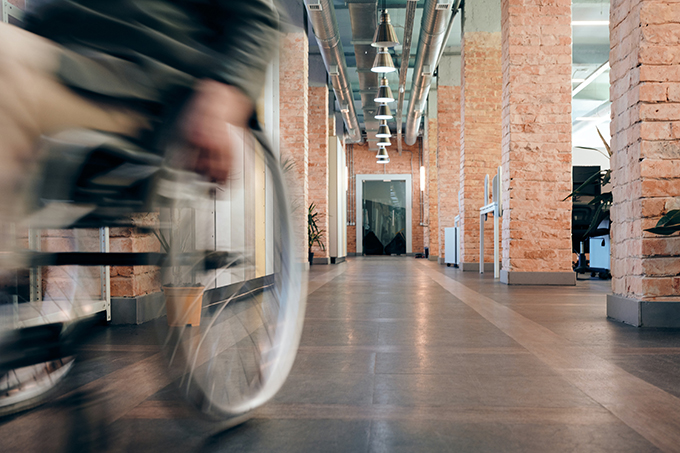 7. Adjustable Furniture
You'll never be able to please everyone when it comes to installing furniture, but you can certainly get close.
Adjustable furniture could be the way forwards for your commercial property. One of the best examples of adjustable furniture is traditional desks that can be converted into a standing desk. This is a great way of personalising your property, without making any permanent changes.
8. Wall Graphics
Tired of looking at the same boring old white wall? I don't blame you. So, consider spicing things up a bit by installing some wall graphics.
Wall graphics won't result in a permanent change to your commercial property, but they will certainly provide some much-needed personality. They could come in the form of intricate graphic designs, or something a little more abstract like a set of quotes.
9. Multi-Purpose Rooms
If you are looking to design an efficient commercial property, then you'll want to consider how to maximise the space you're working with. There's no better way of doing that than to convert rooms into ones which serve multiple purposes.
It's a simple trick that shouldn't cost you any money, or even require too much work to achieve.
10. Work Around What's Available
The commercial property you're renting might not be ideal. But, if you're renting, it means that you're going to have to work with what you've got, instead of making wholesale changes.
When you're designing your property, think about how to incorporate changes into what is already in place and don't be afraid to keep things the same if you think it would be more beneficial to do so!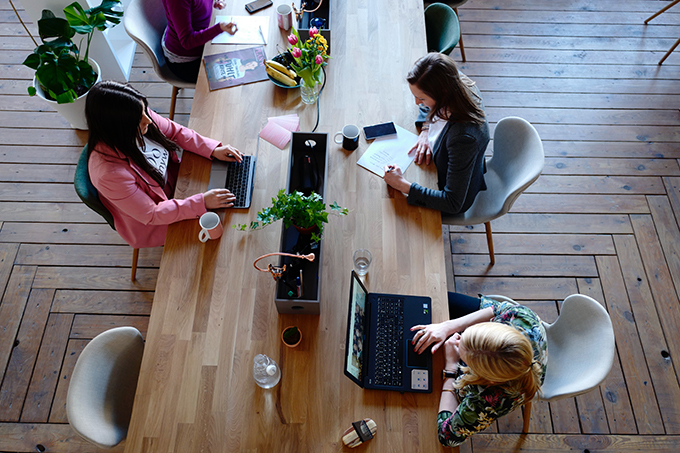 Are You Renting a Commercial Property?
So, there we have it! Hopefully these design tips have given you a clearer idea as to what you can do if you're currently renting a commercial property.
Have you got any more non-permanent design tips that you think would be worth sharing? Feel free to leave a comment below so we can keep the discussion going!